Here is our newly updated, 50 Delicious HealthyVegetarian Recipes! These "tried and true" vegetarian dinners are reader favorites- all hearty, flavorful and comforting. Whether you are wanting to eat more veggies, consume a little less meat, or shift into a more whole foods plant-based lifestyle- you'll find some good inspiration here.
Start with one-two vegetarian meals a week and see how your body and family respond. My guess is you won't even miss the meat! If you are considering the vegan diet… take a peek at these 40 Mouthwatering Vegan Dinners, and sign up for the email newsletter and get my free PLANT-BASED Recipe Guide!
Bust out those beautiful vegetables and let's get cooking! Many of the vegetarian meals you'll find here are simple and easy- and many are vegan adaptable! All are hearty, satisfying and delicious- meaning, your family may not even notice they are vegetarian. 😉 I hope you enjoy these and let me know your favorites in the comments below. Happy cooking!
---
Our BEST Vegetarian Recipes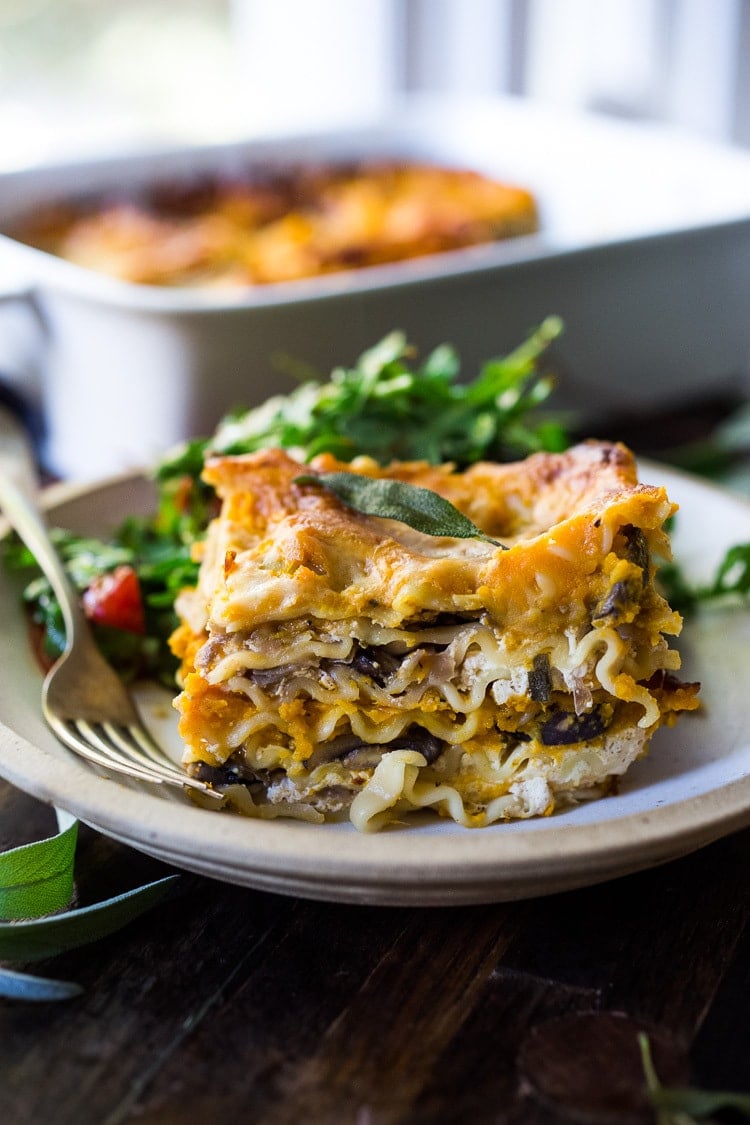 A hearty, delicious vegetarian lasagna featuring butternut squash – perfect for the weeknights (make it ahead) and special enough for your holiday table!
Butternut Squash Lasagna | 30-sec Video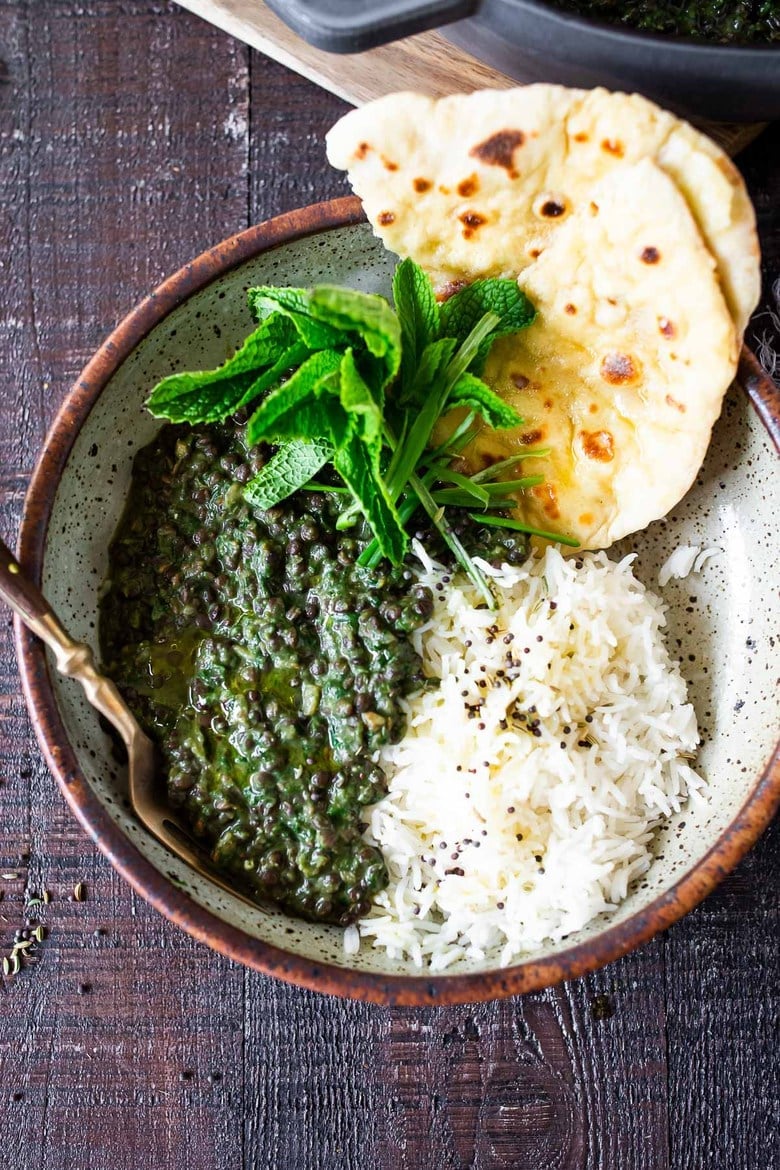 Emerald Dal – is one of the most flavorful, plant-based, vegetarian meals on the blog! This version is packed full of spinach making it especially high in nutrients and flavor! Rich, fragrant, and loaded with protein, think of this Indian- inspired dinner like you would, Saag Paneer, but substituting lentils instead of the Cheese! Super tasty and healthy.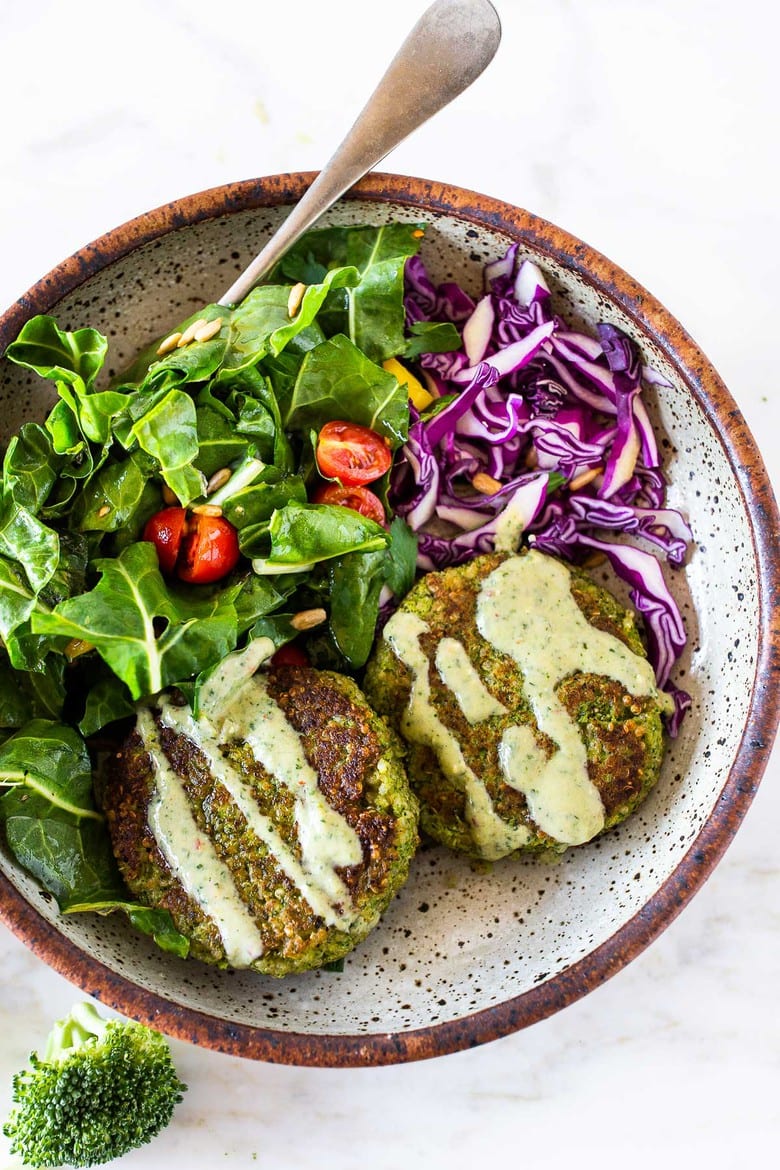 Broccoli Quinoa Cakes! These Broccoli Quinoa Cakes can be made in 30 minutes & are a delicious healthy vegetarian meal that your whole family will love!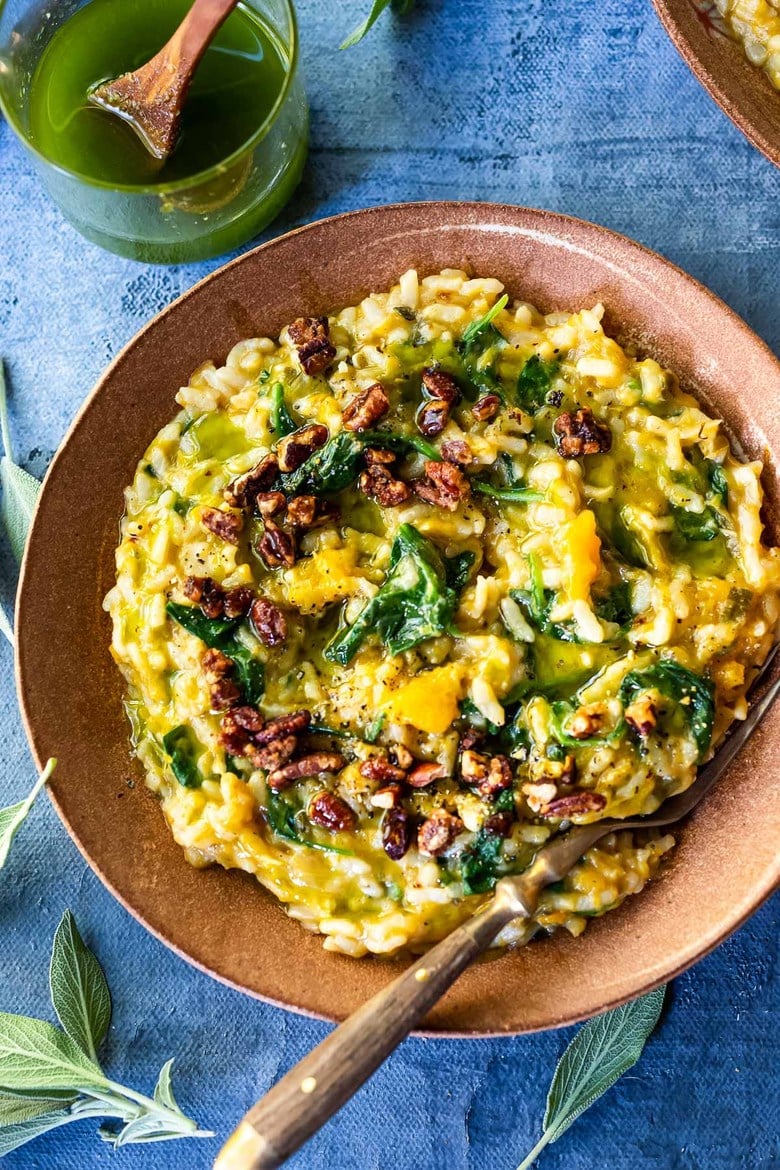 Cozy up with a comforting bowl of Butternut Risotto with Leeks and Spinach made with very little fuss, in your Instant Pot or on the stovetop! Vegan-adaptable and Gluten-free.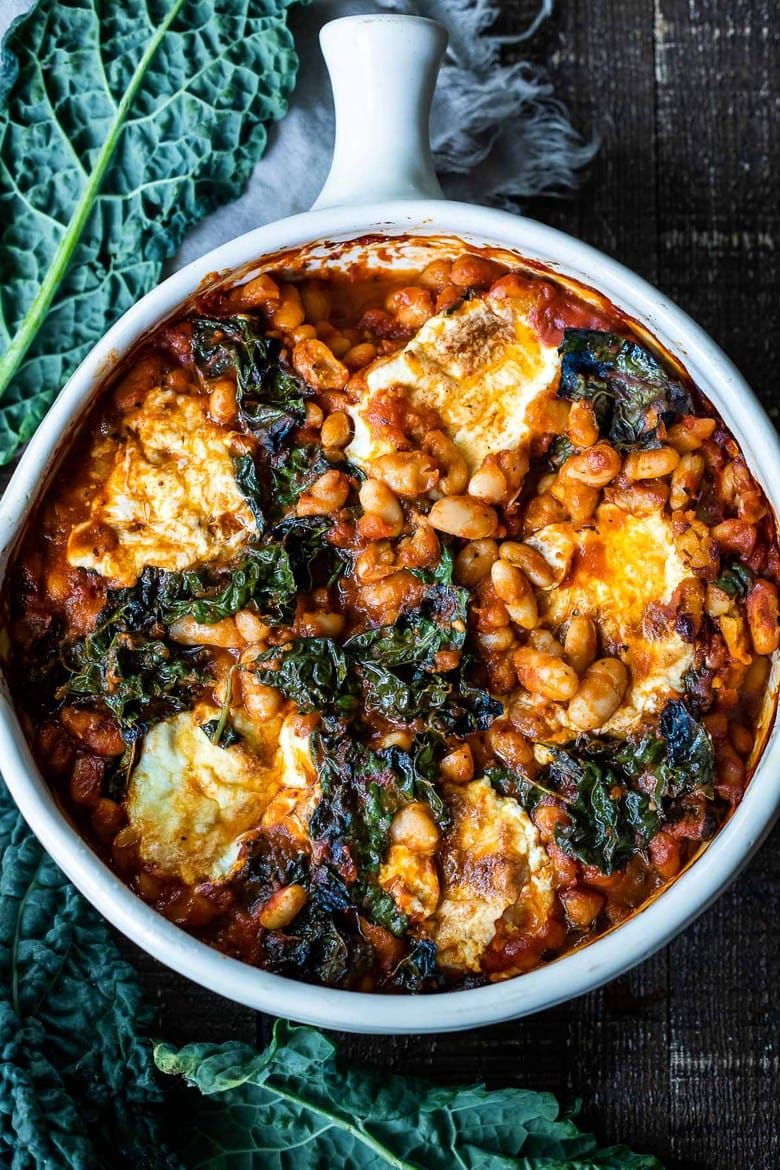 A simple recipe for Italian Baked Beans and Greens, made with cannellini beans, kale, and your favorite homemade (or store-bought) Marinara sauce, and baked in the oven until golden and bubbling. A delicious vegetarian meal!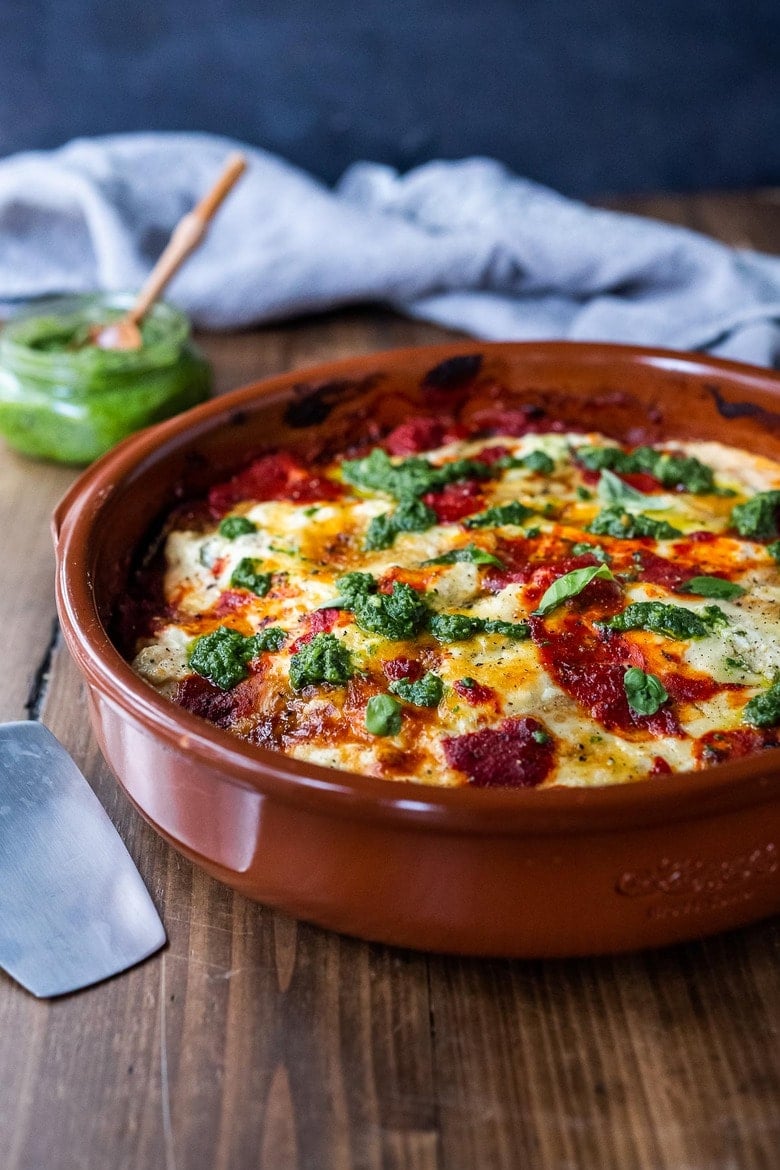 Made with no-boil noodles and topped with Arugula Pesto. A delicious, healthy vegetarian dinner recipe that is comforting and nourishing.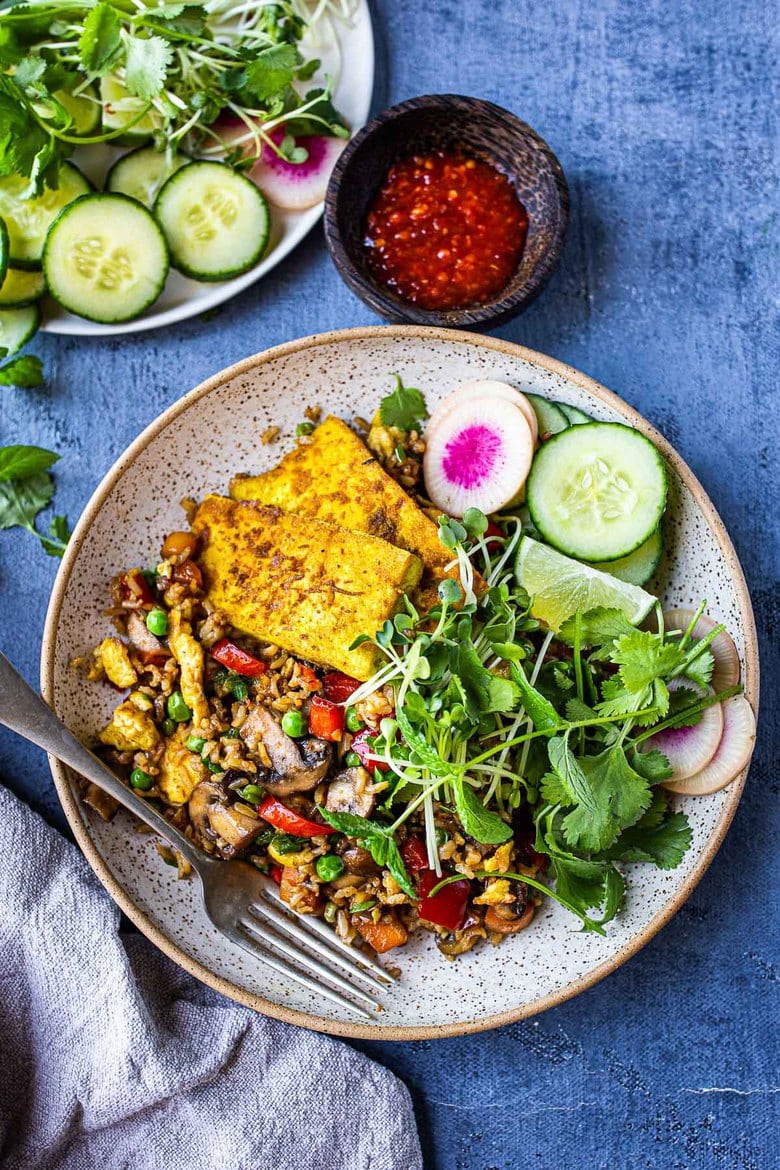 Vegetarian Nasi Goreng (Indonesian Fried Rice) loaded up with fresh veggies! Add an egg or keep it vegan! An easy tasty vegetarian recipe that can be made in minutes!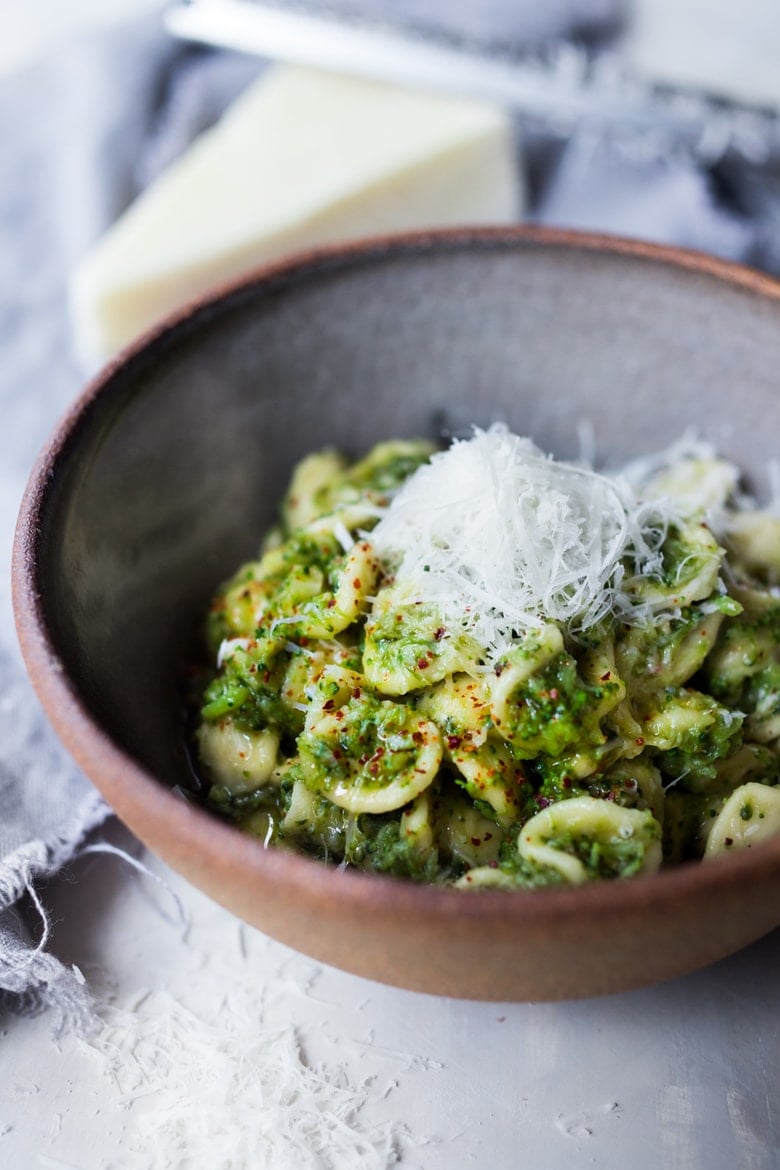 A simple vegetarian pasta recipe with a flavorful Tuscan-style Broccoli Sauce! An easy and delicious vegetarian dinner recipe that highlights beautiful broccoli!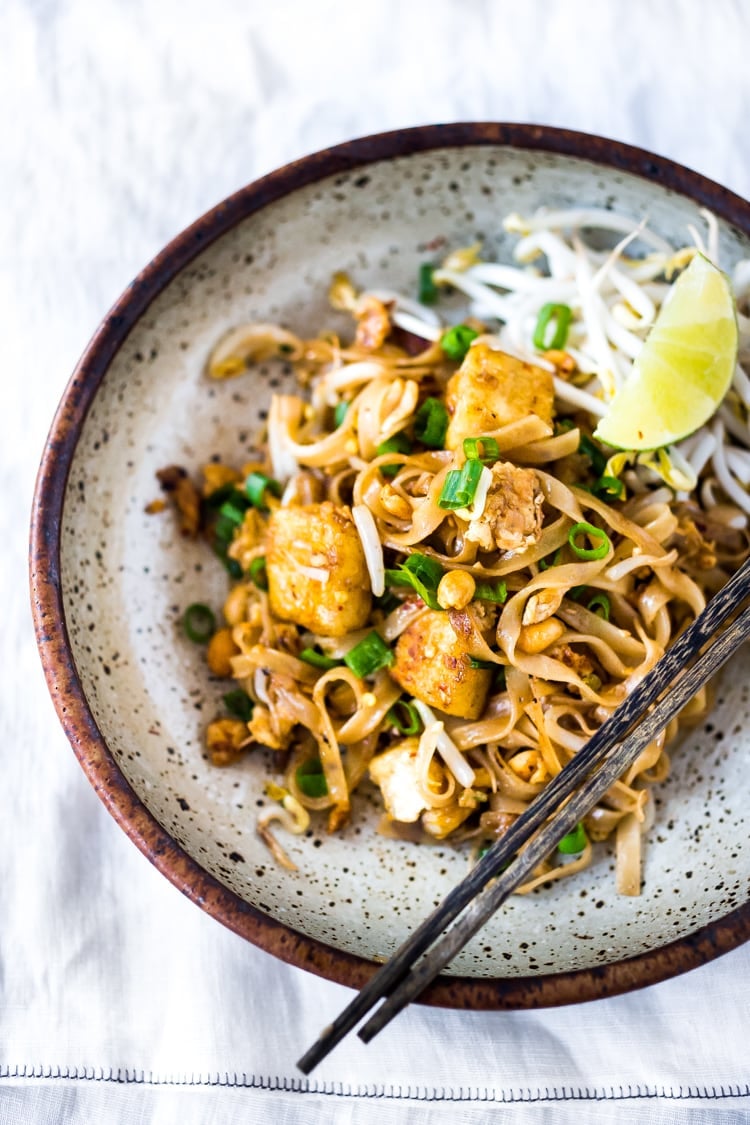 A quick and easy recipe for Pad Thai, made with accessible ingredients that can be made vegetarian with tofu!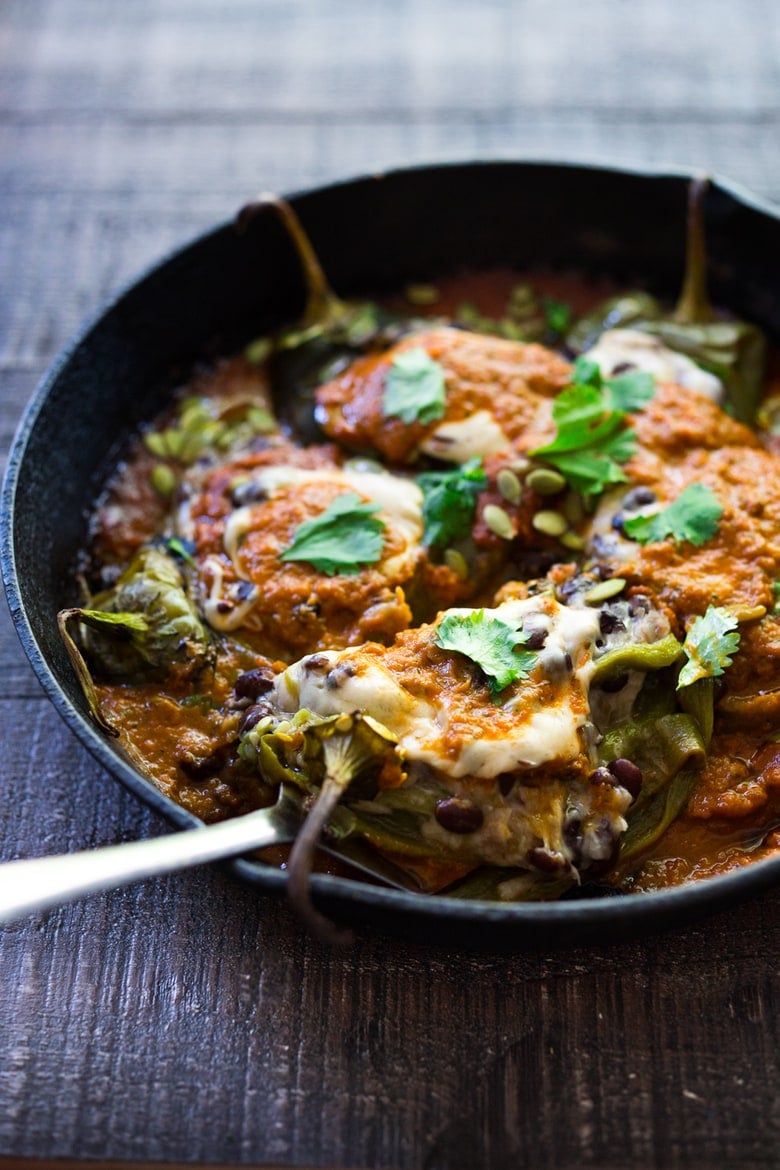 A lightened-up recipe (with the addition of black beans) and simplified by roasting (instead of frying) the peppers and the Rancheros sauce ingredients all together on one sheet-pan – saving a step! Delicious and satisfying!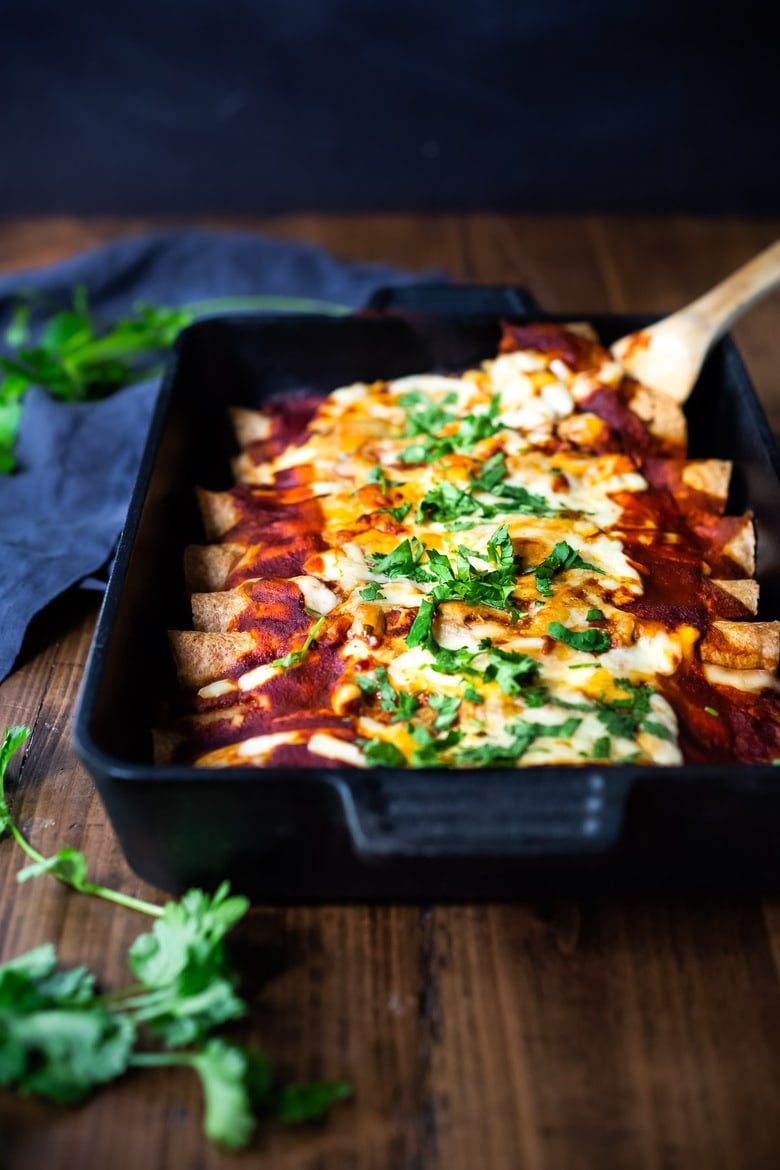 Made with black beans and your choice of veggies (like red bell pepper, sweet potato zucchini or corn) and Homemade 5 Minute Enchilada Sauce! Easy, Healthy and full of delicious Mexican Flavor! Vegan and Gluten-free adaptable!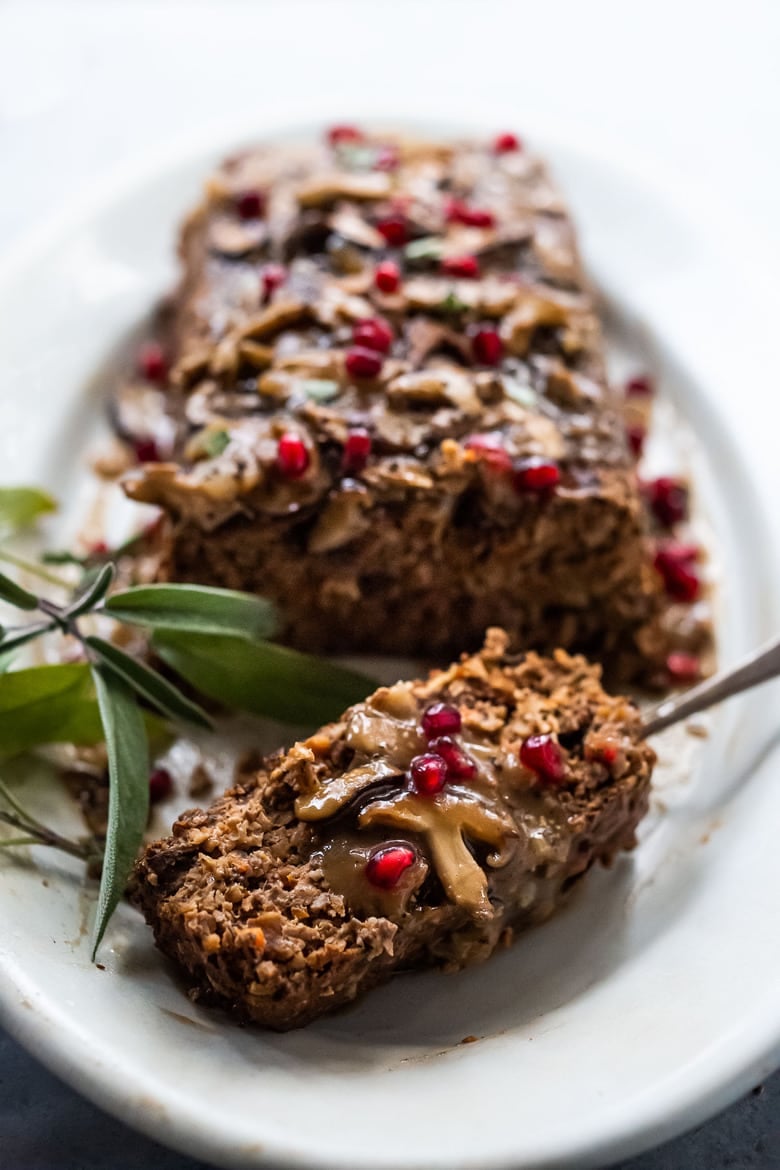 A savory, hearty vegetarian main dish, topped with mushroom gravy- perfect for the holiday table.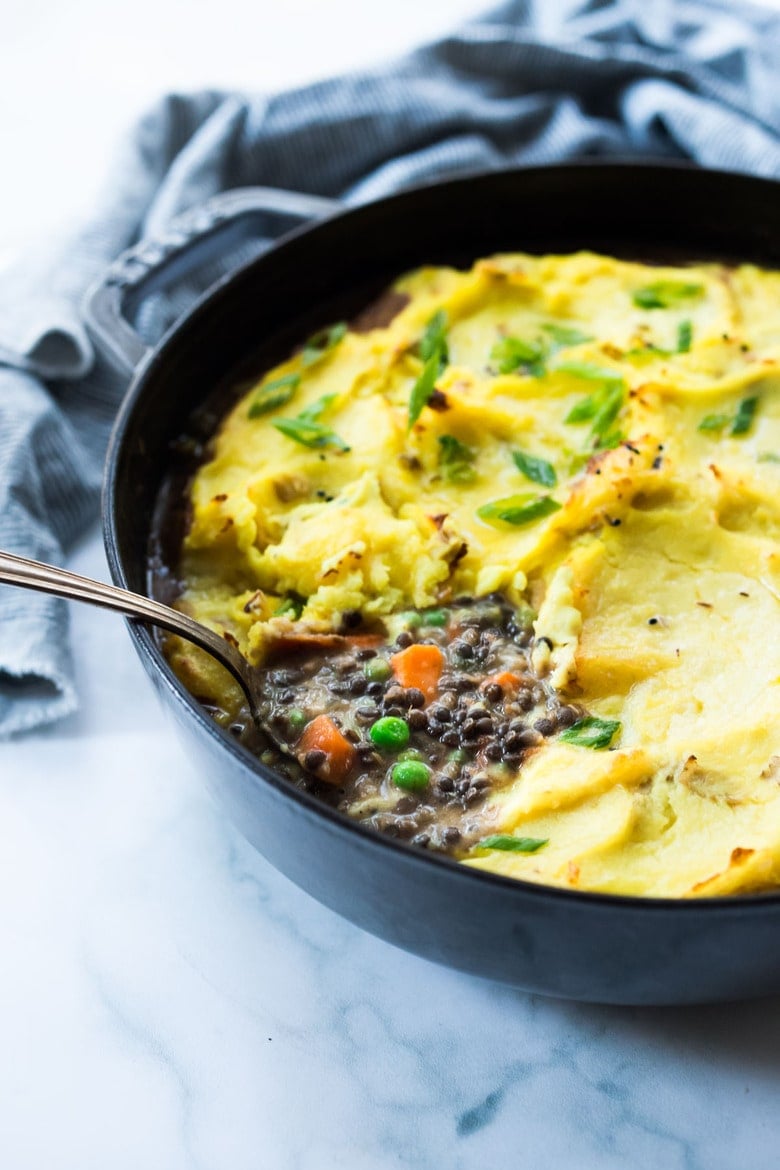 One of my personal favorites, made with lentils, veggies and fragrant Garam Masala, topped with curry mashed potatoes. Truly one of the most delicious vegetarian recipes on the blog!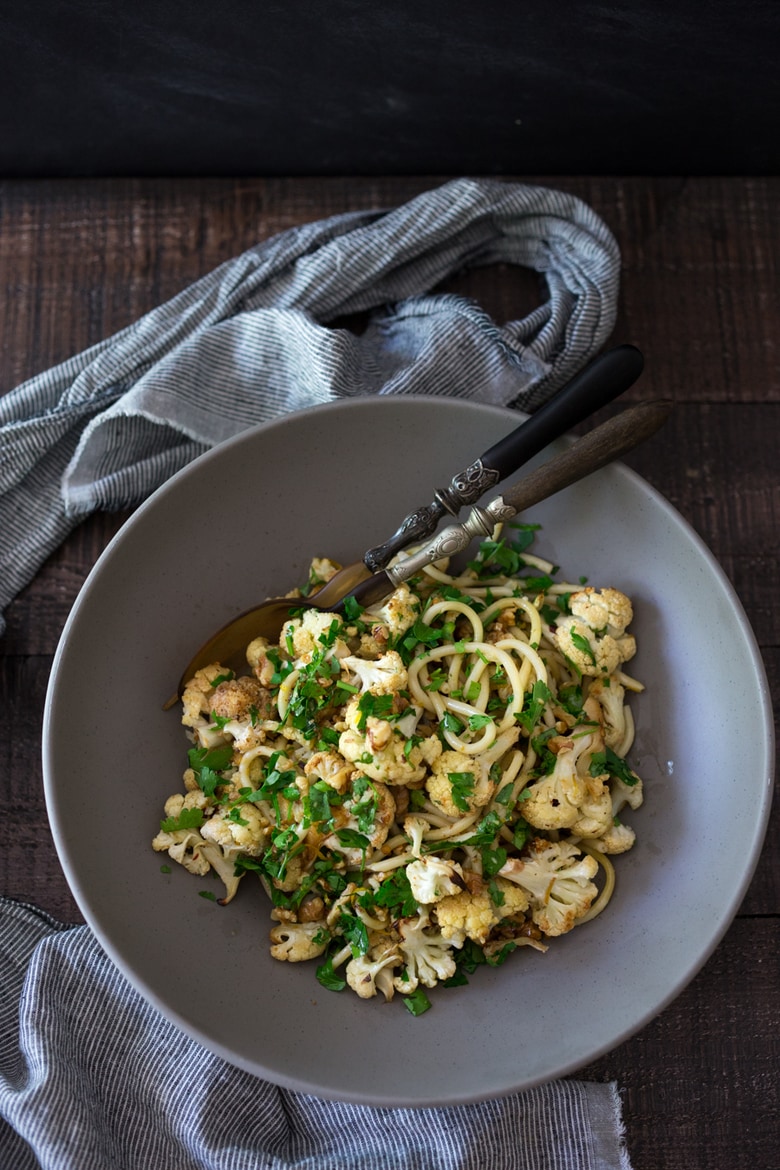 With Toasted Walnuts, Garlic, Parsley and Lemon Zest – a delicious fall-inspired dinner recipe!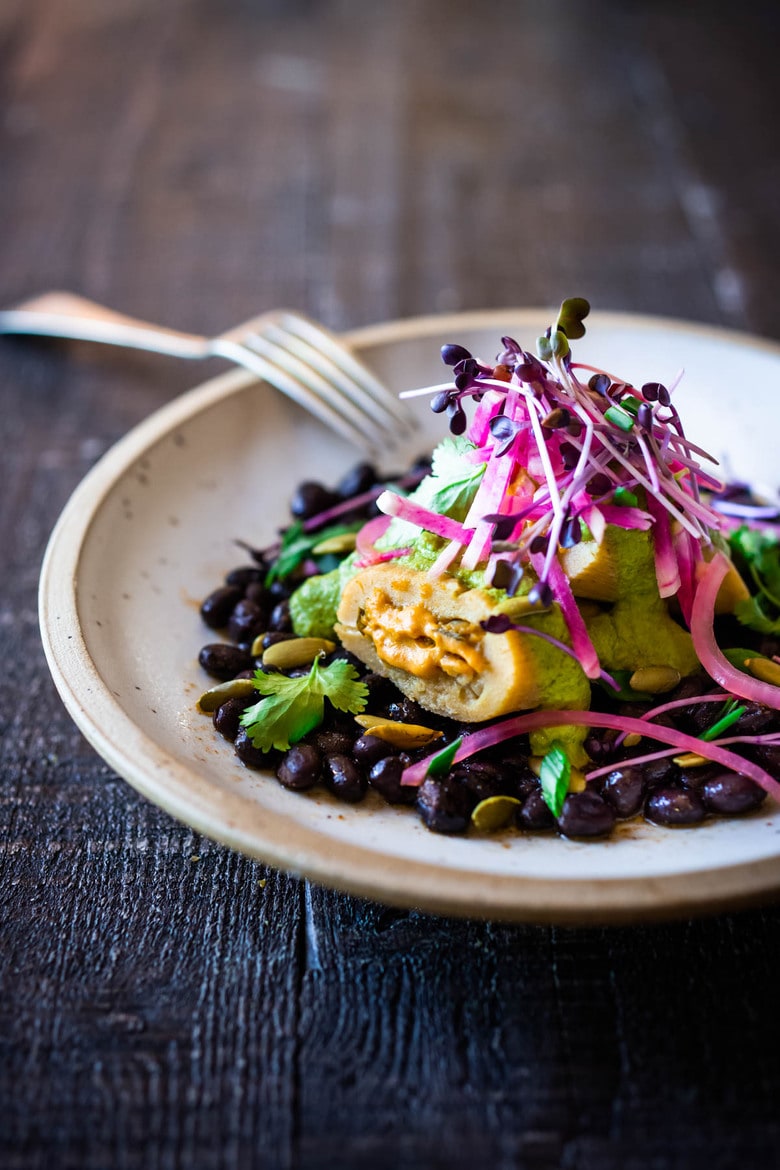 Served over a bed of seasoned black beans, topped with pickled onions and crunchy radishes! A flavorful vegetarian dinner. Vegan adaptable! Can be made ahead!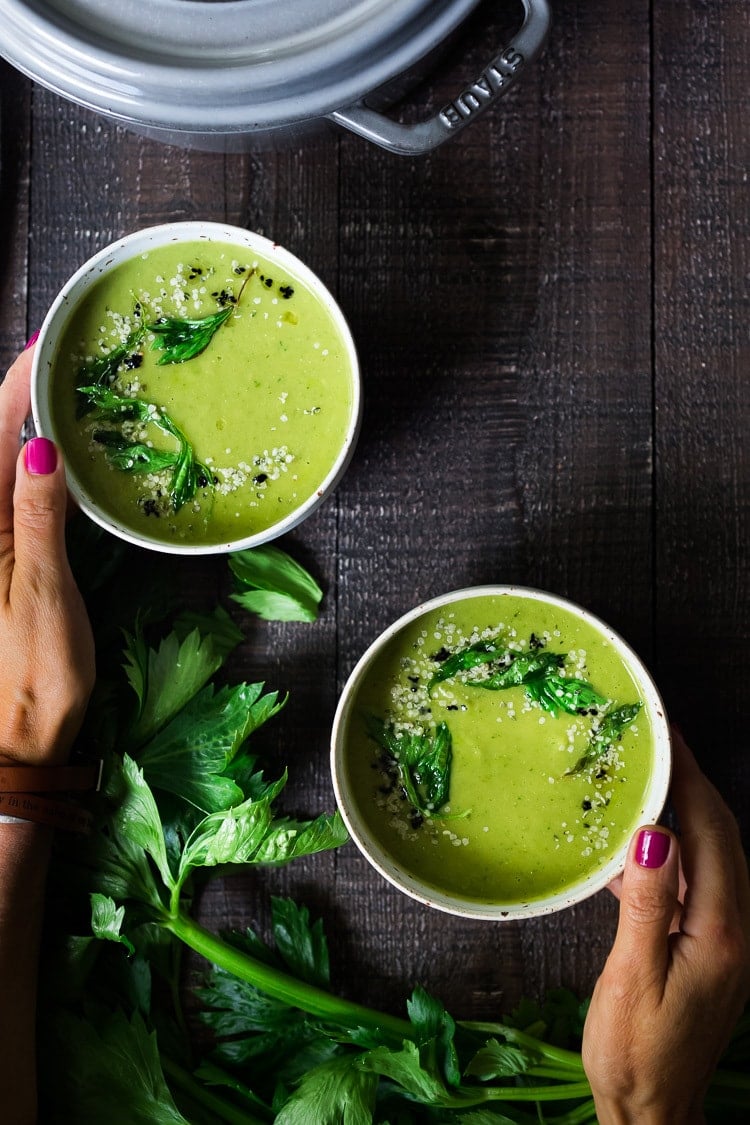 comforting, affordable and flavorful, that can be made in 35 minutes. Healthy, delicious and vegan adaptable, a delicious fall dinner recipe!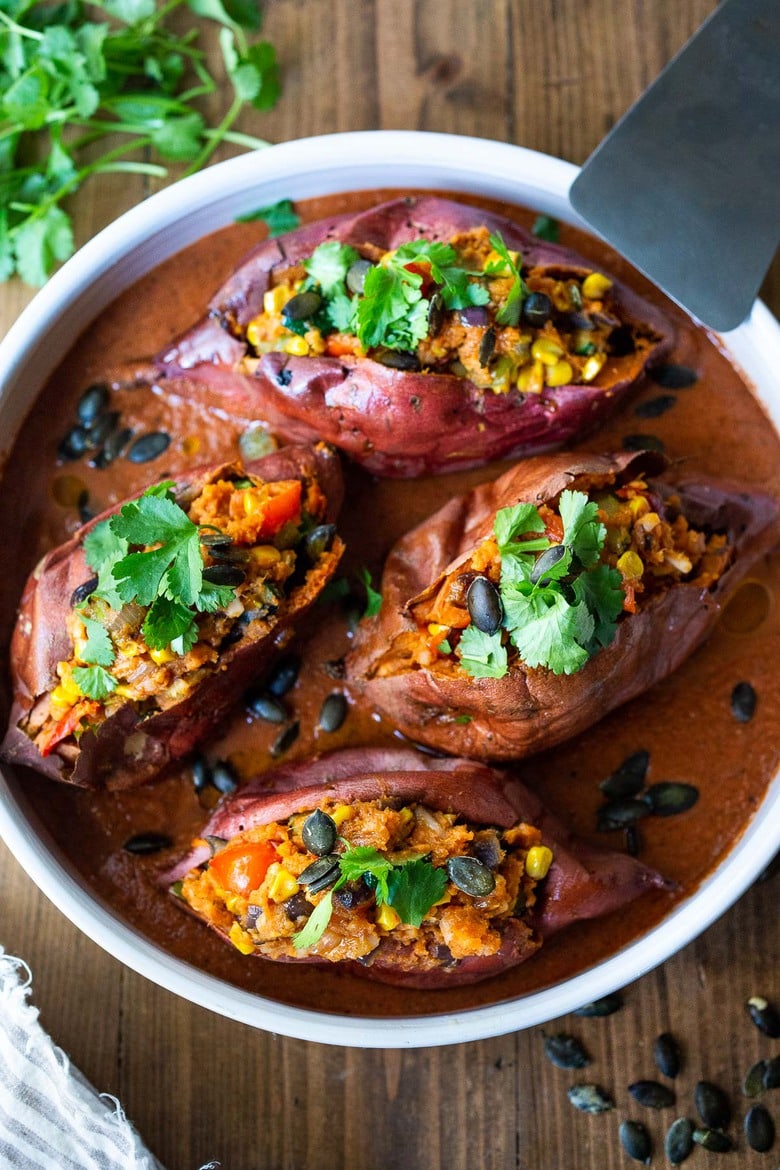 These Veggie-loaded, Oaxacan Baked Sweet Potatoes are infused with Mexican flavors, served over optional Mole Sauce. Healthy, flavorful and perfect for Sunday meal prep. Vegan-adaptable! Gluten-free.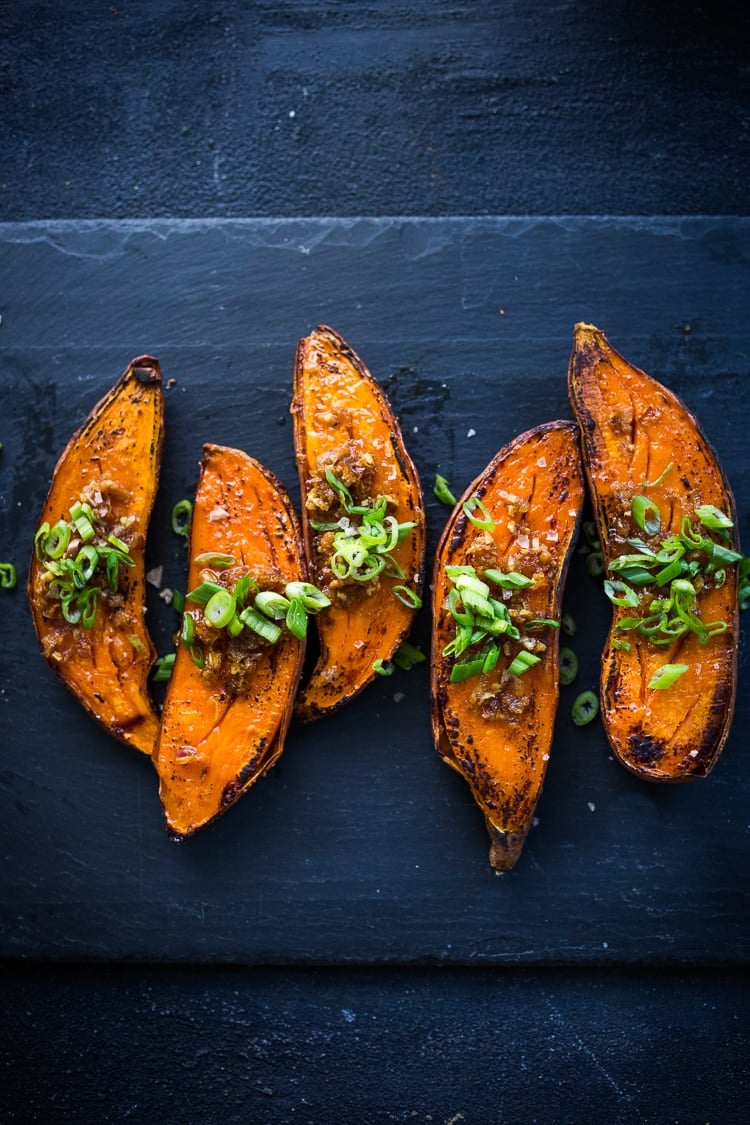 Roasted sweet potatoes with Miso, Ginger and Scallions – an easy vegetarian recipe that is healthy and full of amazing flavor!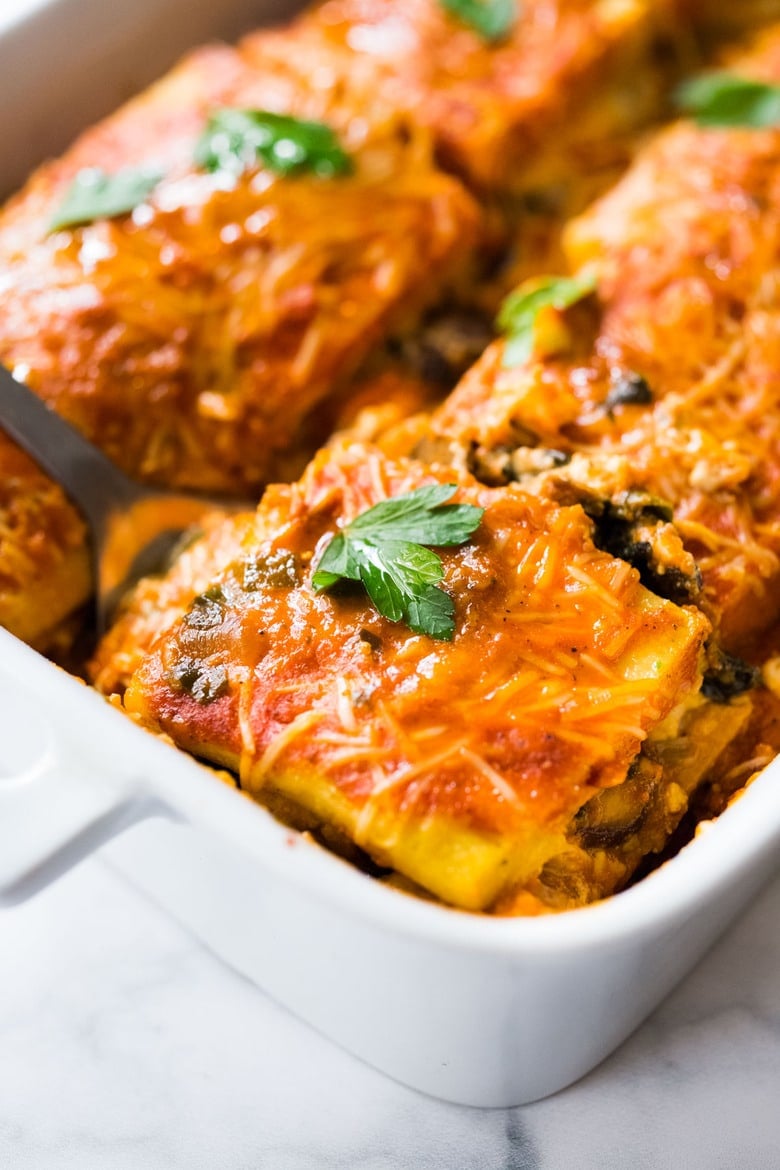 A flavorful vegetarian main dish that is hearty like lasagna, but made with polenta instead of noodles! Filled with spinach, mushrooms and ricotta and topped with Smoky Red Bell Pepper Sauce. ( Recently updated)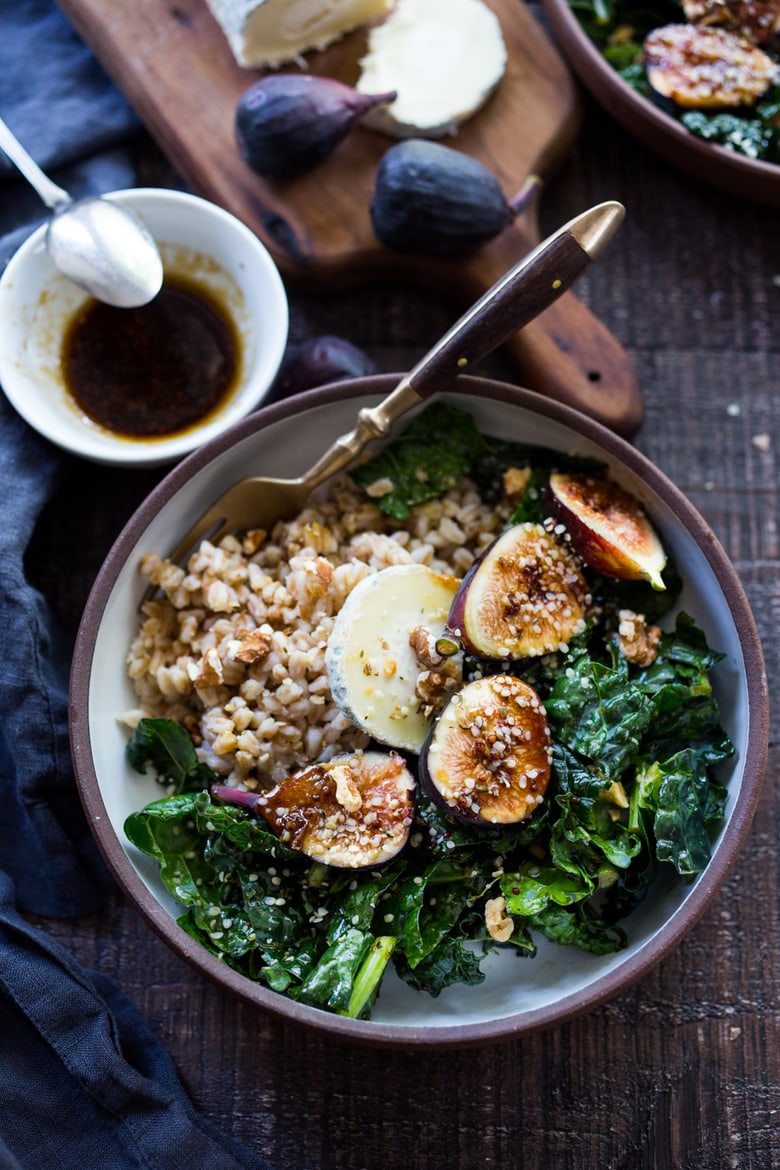 Drizzled with a Maple-Mustard Dressing. A simple easy vegetarian meal that is perfect for midweek meals.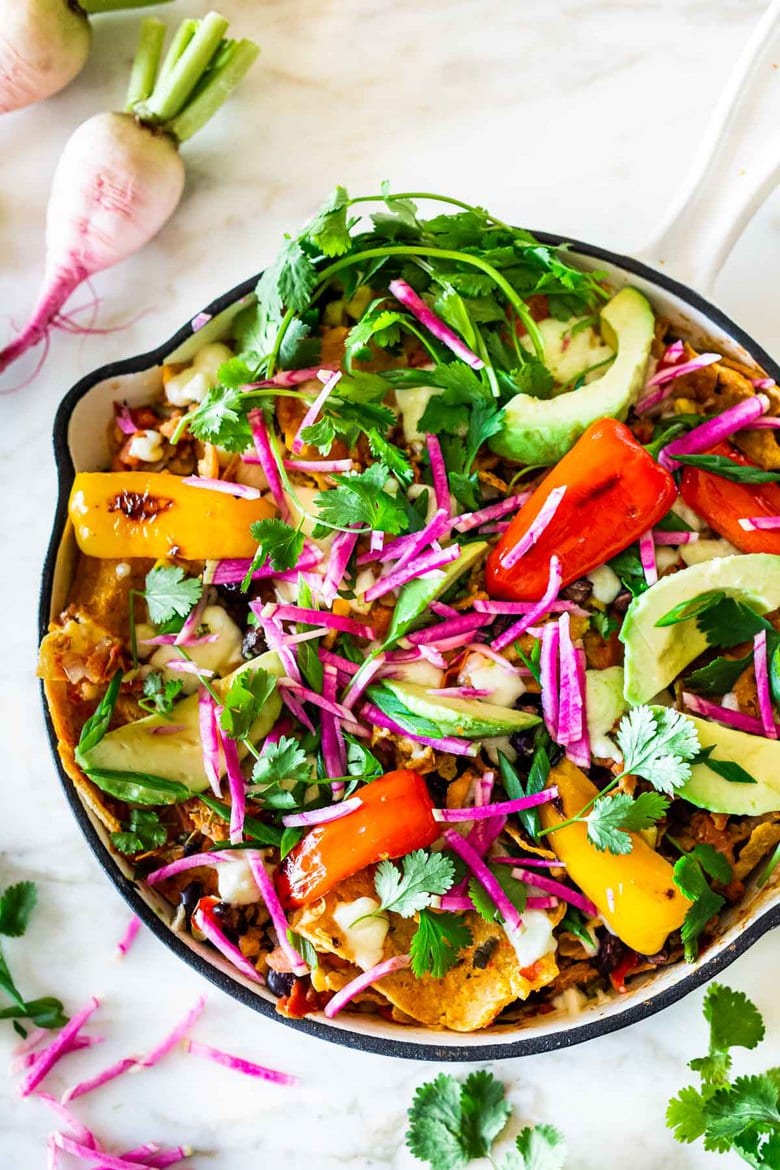 A classic Mexican dish made with stewed corn tortillas (or chips) that can be served as breakfast, lunch or dinner. The best part? This highly adaptable meal can be made in under 20 minutes, perfect for busy weeknights!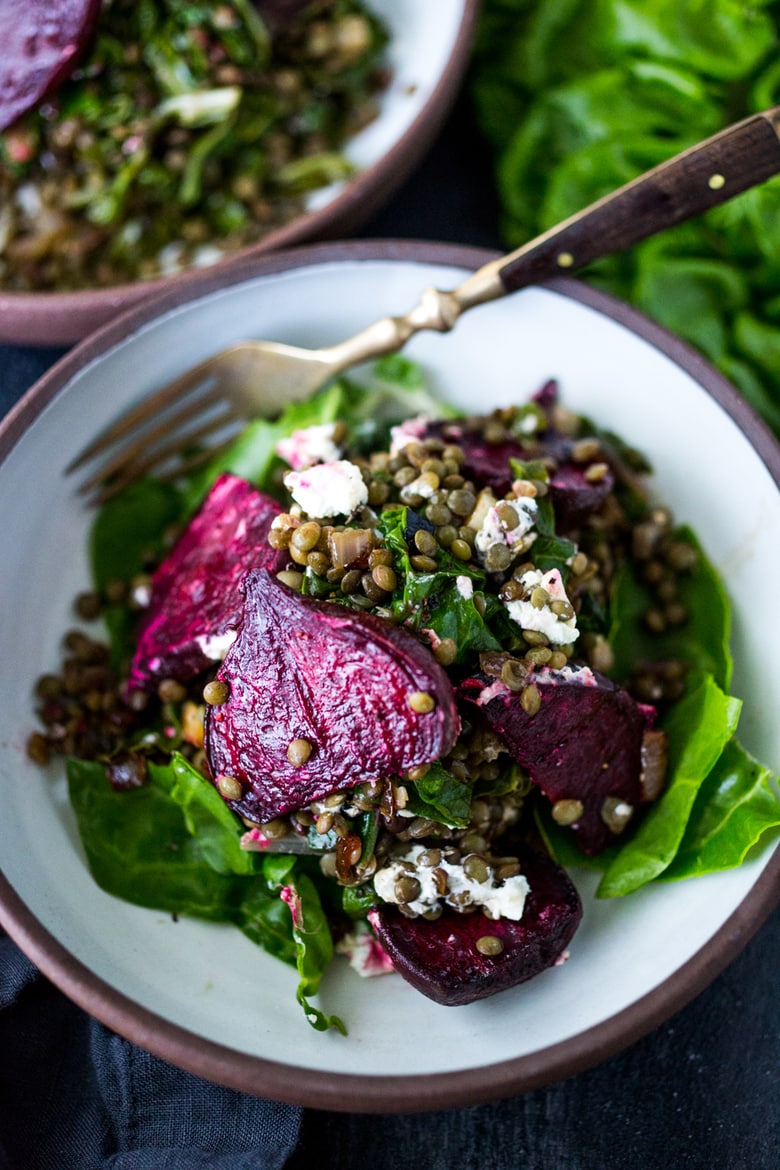 A delicious, healthy vegetarian dinner recipe perfect for fall.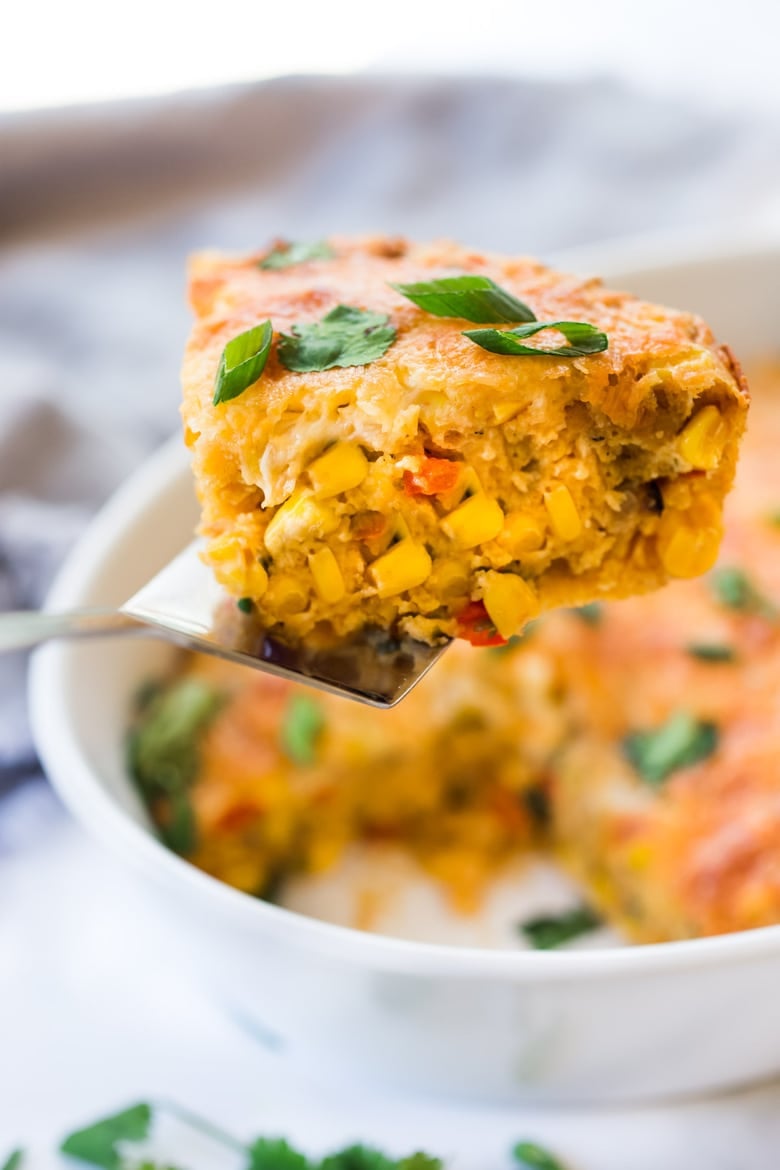 This takes just 20 minutes of prep before baking in the oven. When it comes out, it smells amazing and is beautifully golden. A simple tasty vegetarian dinner.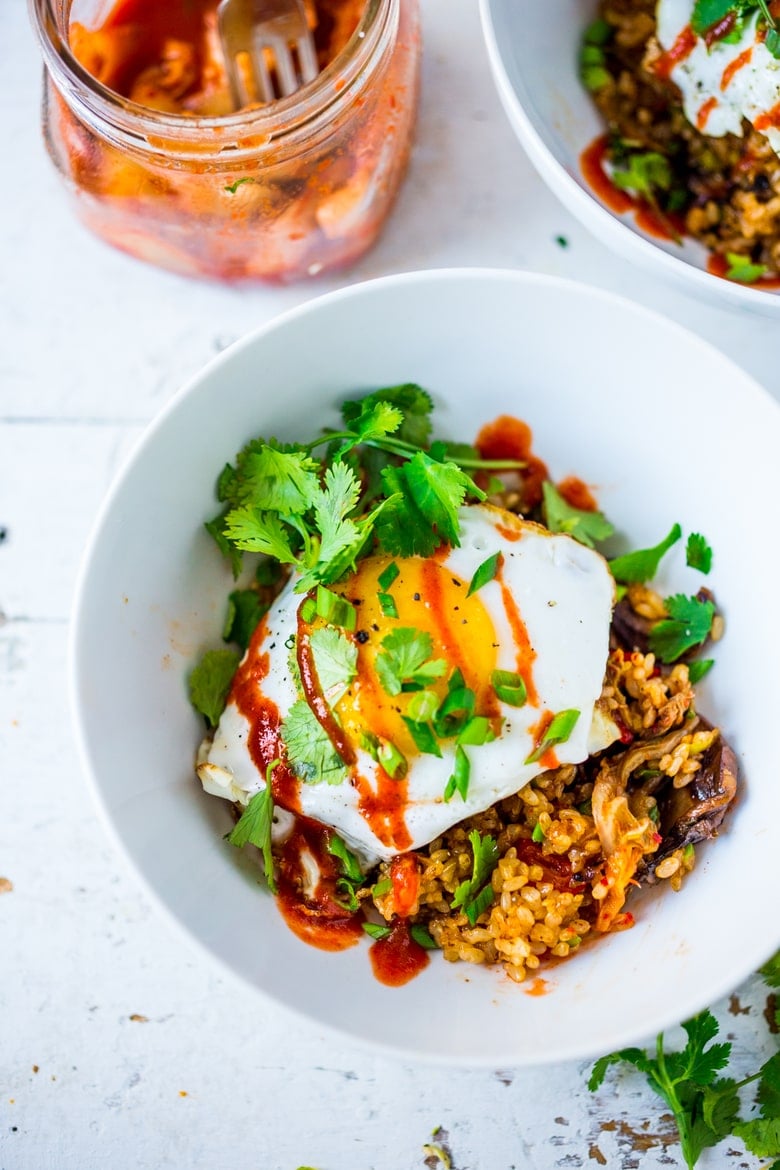 A fast and healthy vegetarian weeknight dinner, packed with flavor & veggies, topped with an Egg (or Crispy Tofu). Swap out Cauliflower Rice for Low Carb! Healthy and full of flavor! Feel free to make your own homemade kimchi, soooooooo easy!!!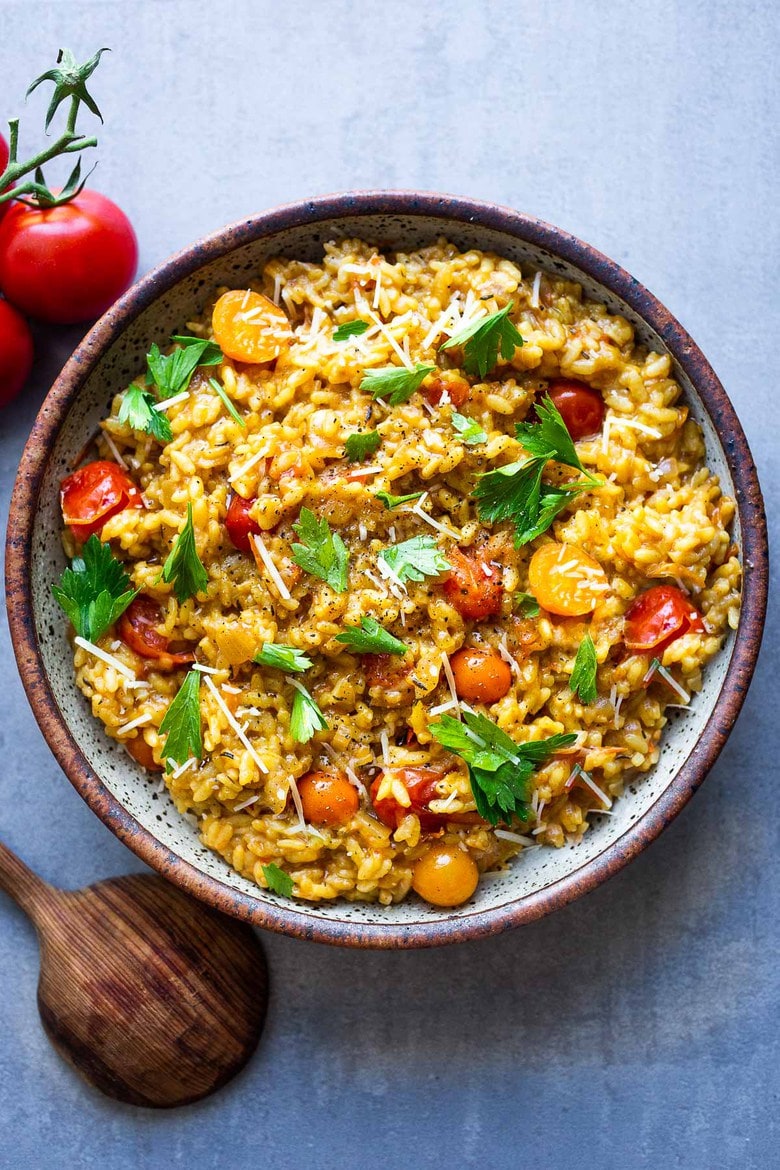 This summery risotto is made with juicy vine-ripened tomatoes, and infused with saffron. It can be kept vegetarian or top it off with smoky shrimp.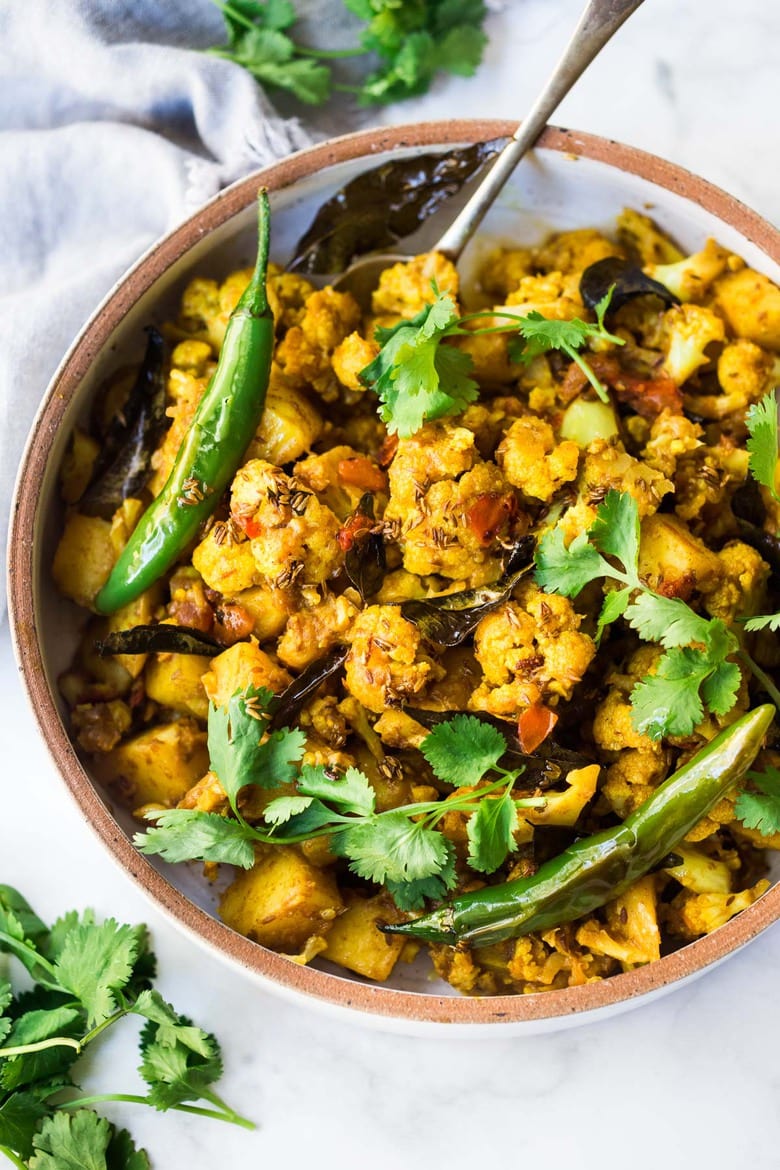 Indian-Spiced Potatoes and Cauliflower with Masala Spices- an easy authentic healthy Indian classic that can be made on the stovetop! Vegan adaptable.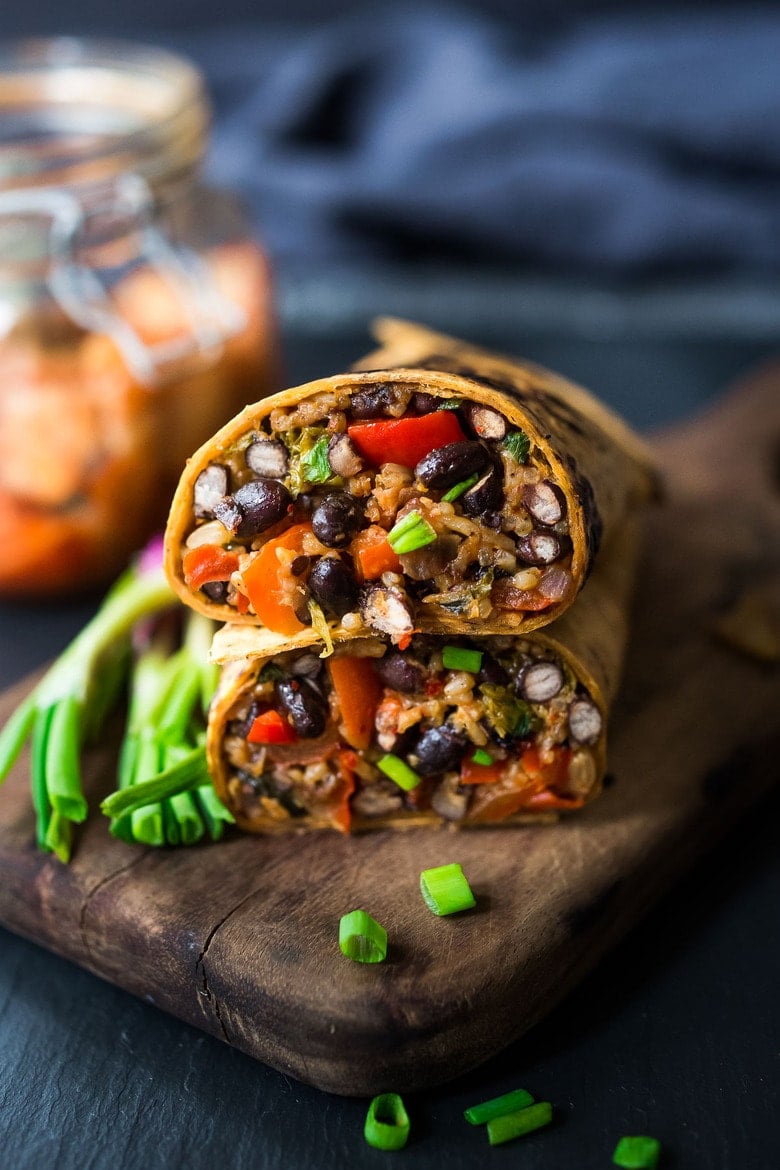 A 20-minute vegetarian dinner recipe, loaded up with healthy veggies, black beans, leftover rice and flavorful kimchi! Easy and delicious!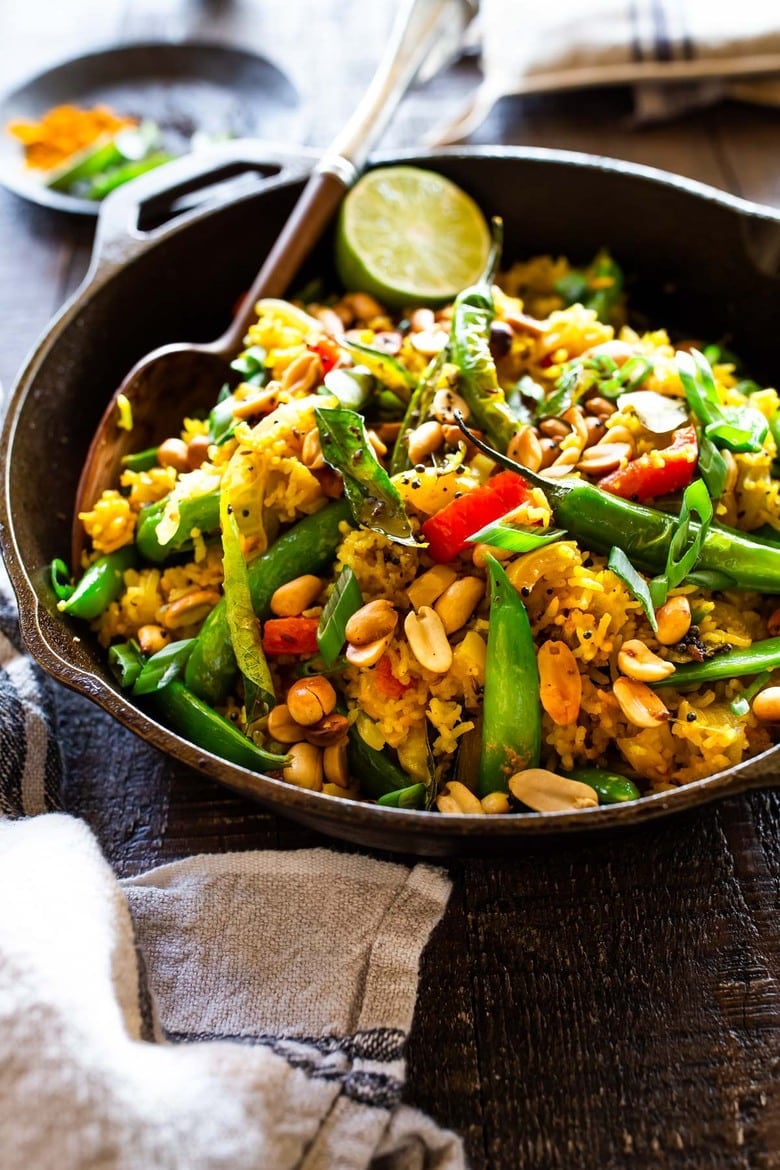 This fragrant, turmeric-infused, Indian Fried Rice is full of healthy veggies and can be made in under 30 minutes. Gluten-free and Vegan adaptable, it is a fast and easy vegetarian meal- great for using up leftover rice and veggies in the fridge.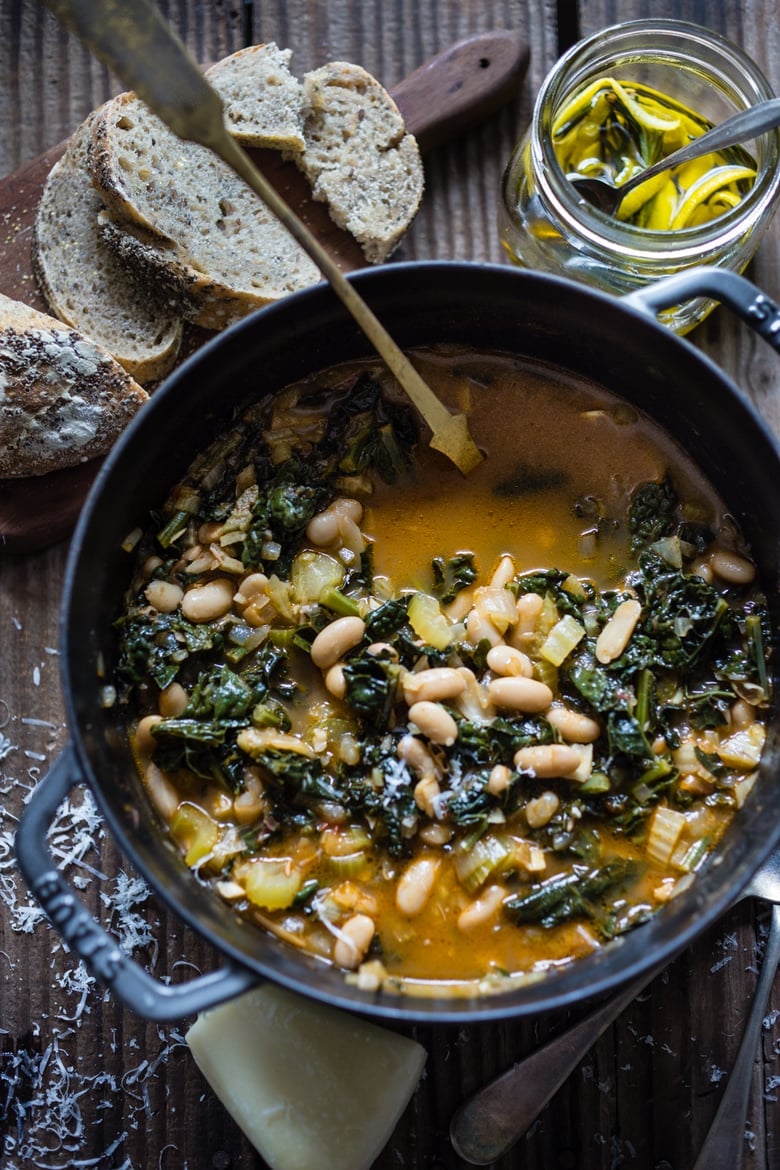 A flavorful hearty white bean stew from Tuscany, called Ribollita with cannellini beans, lacinato kale, and vegetables, served with crusty bread, drizzled with a Lemon Rosemary Garlic Oil.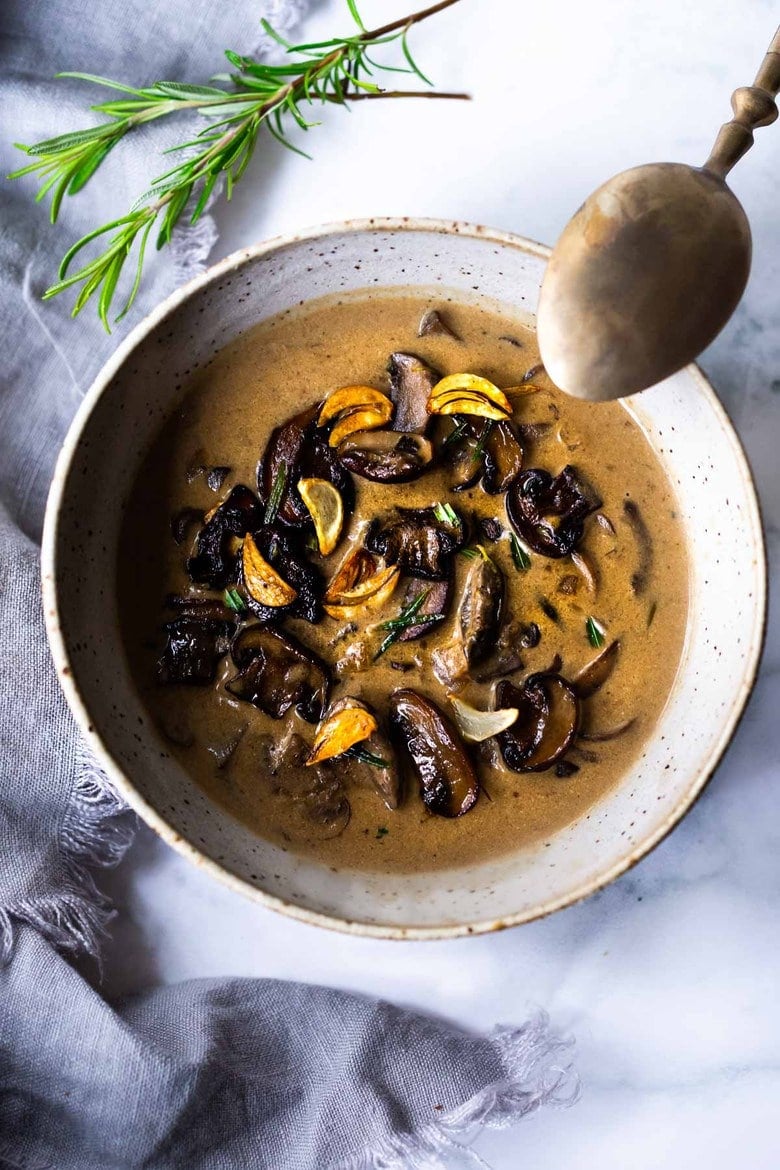 A delicious easy vegetarian soup recipe that can be made in 30 minutes. Serve this for a special gathering or with crusty sourdough bread for a quick and simple vegetarian meal.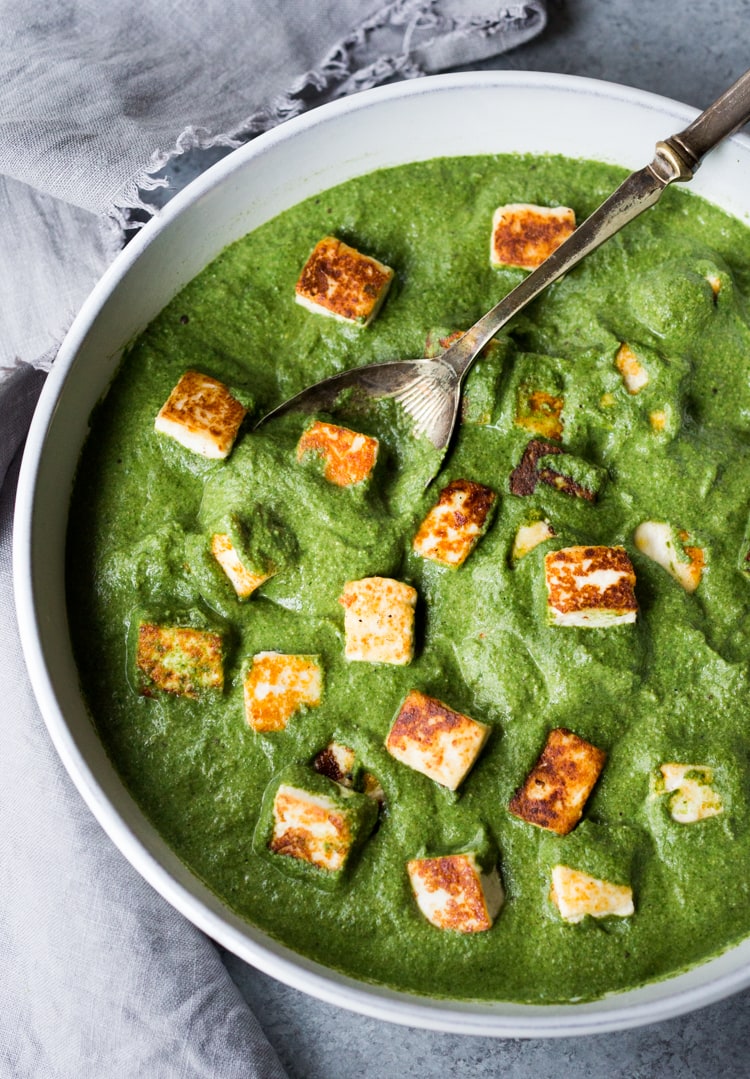 Pan-seared Paneer (or substitute tofu) is bathed in the most luscious delicious spinach sauce -you will want to drink it -infused with fragrant Indian spices. A simple authentic vegetarian recipe, perfect for weeknight dinners. (Aka: Saag Paneer!) One of my favorites!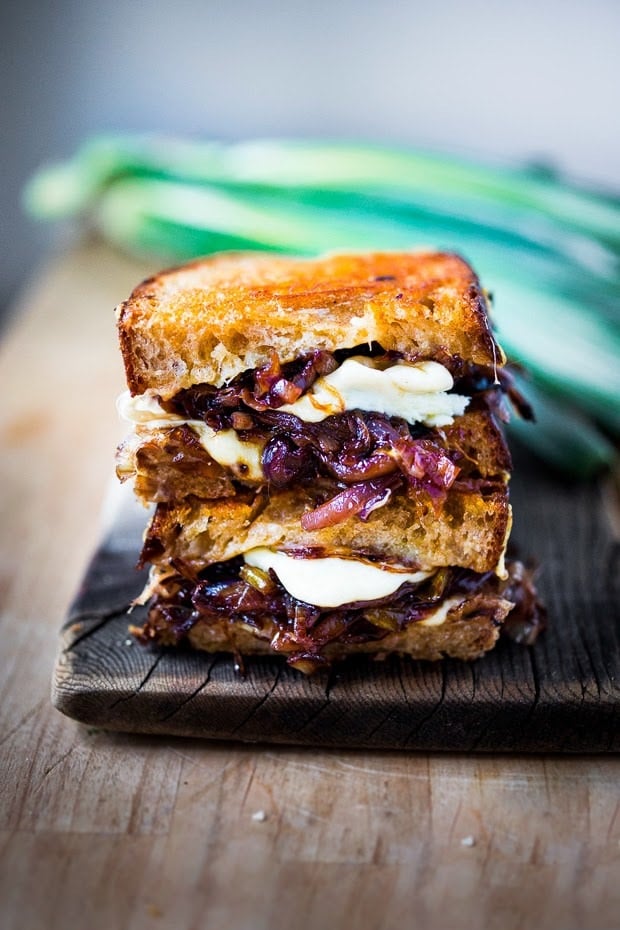 Made with caramelized onions, melty Gruyere and toasty bread. A cozy vegetarian dinner perfect for the colder months! Serve with a green salad and call it dinner!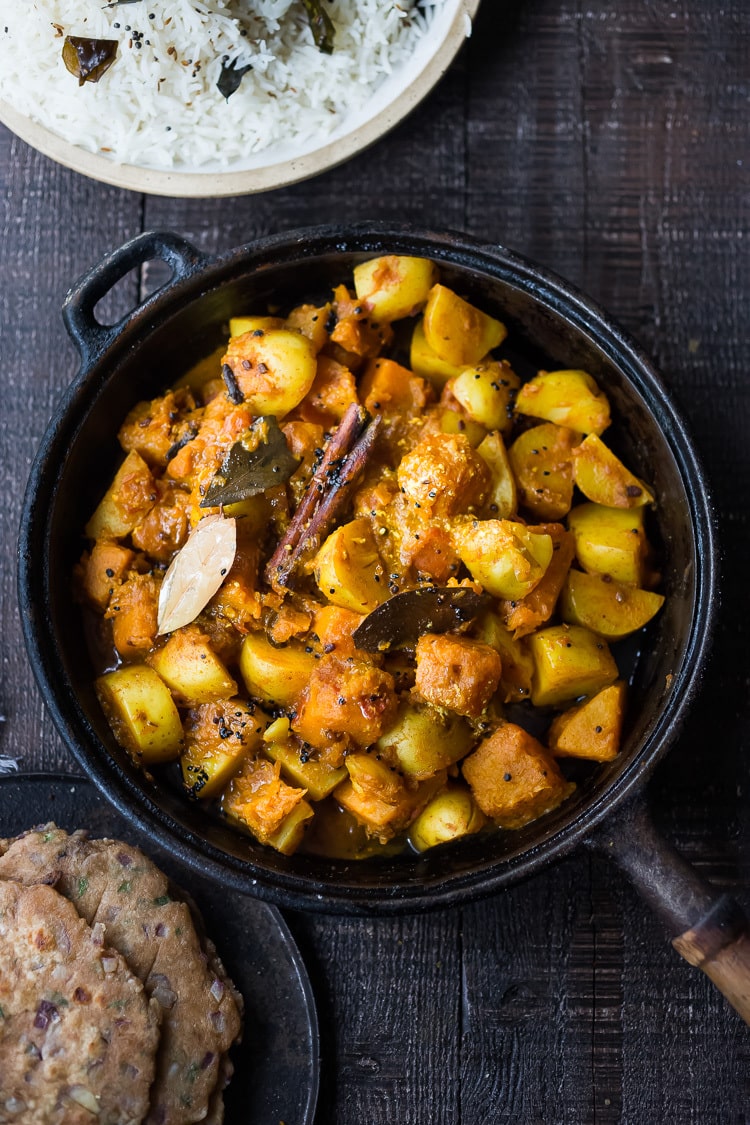 A soothing and comforting North Indian Butternut and Potato Curry hailing from Rajasthan, featuring winter squash and potatoes, using whole spices and ghee, served over fluffy basmati rice.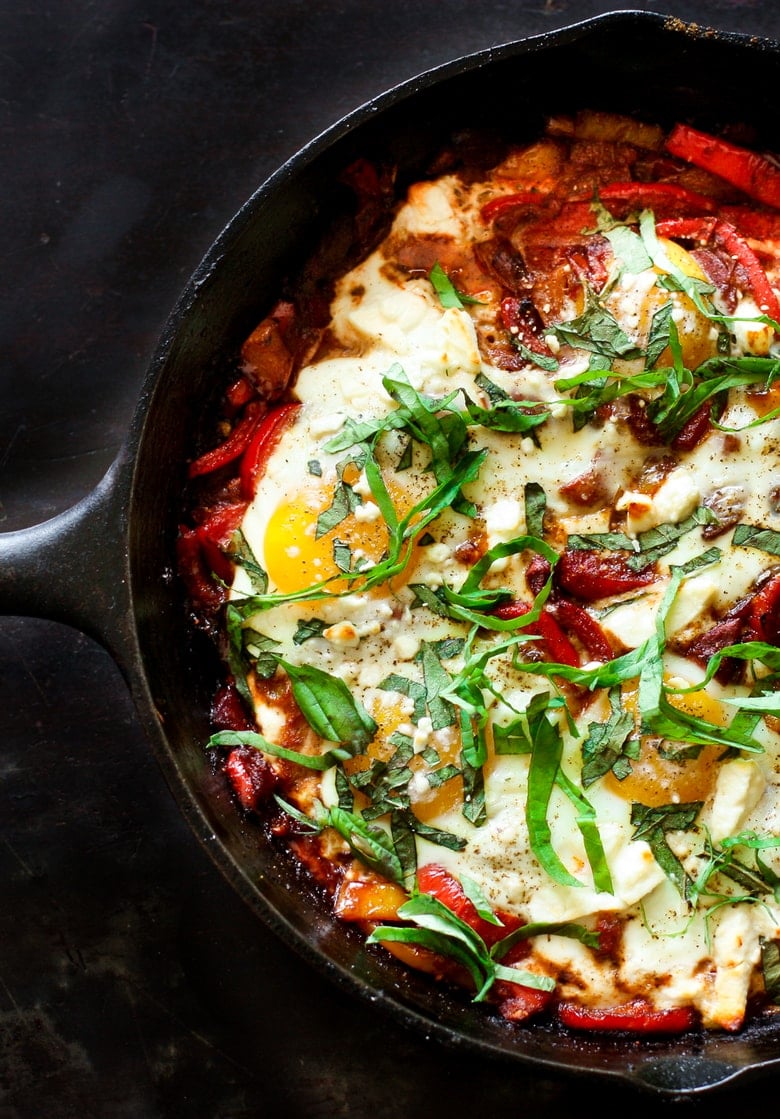 My favorite "Eggs for Dinner" meal- Shakshuka! Bursting with North African Flavors, this tasty Baked Egg dish makes for a healthy, fast and flavorful meal!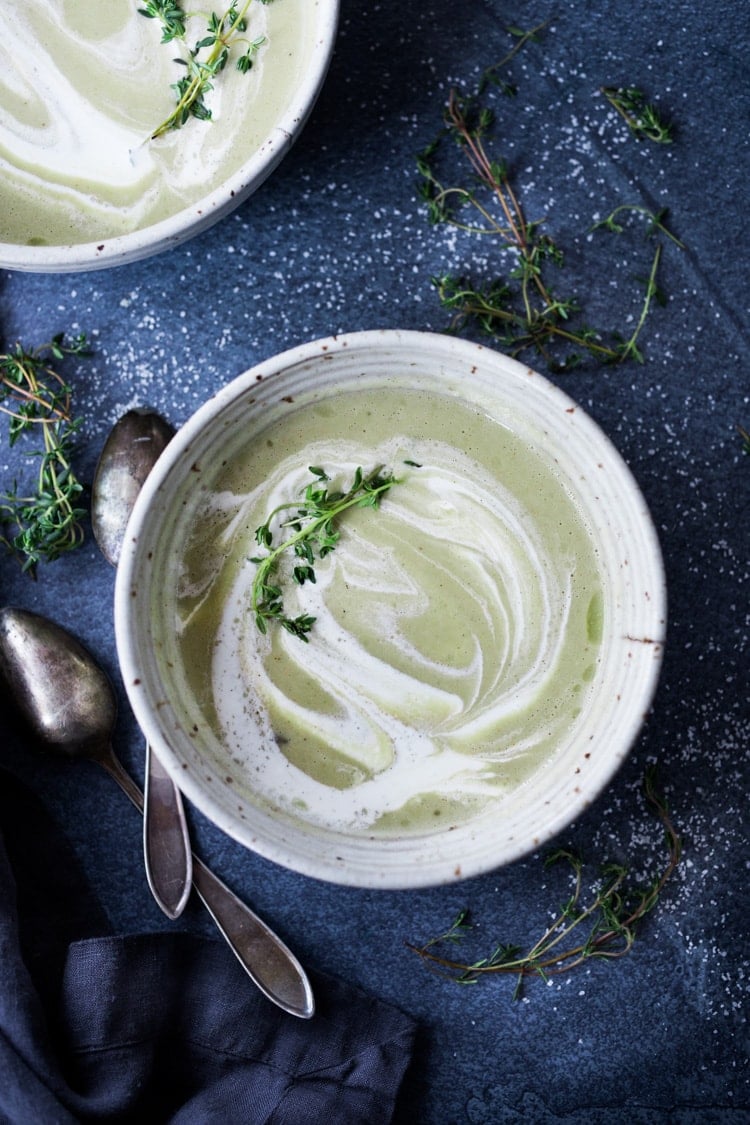 A simple delicious recipe using frozen artichoke hearts that can be whipped up in minutes. Full of amazing flavor. Vegan adaptable! This soup is good any time of year, but I love it in the fall- earthy and oh so flavorful!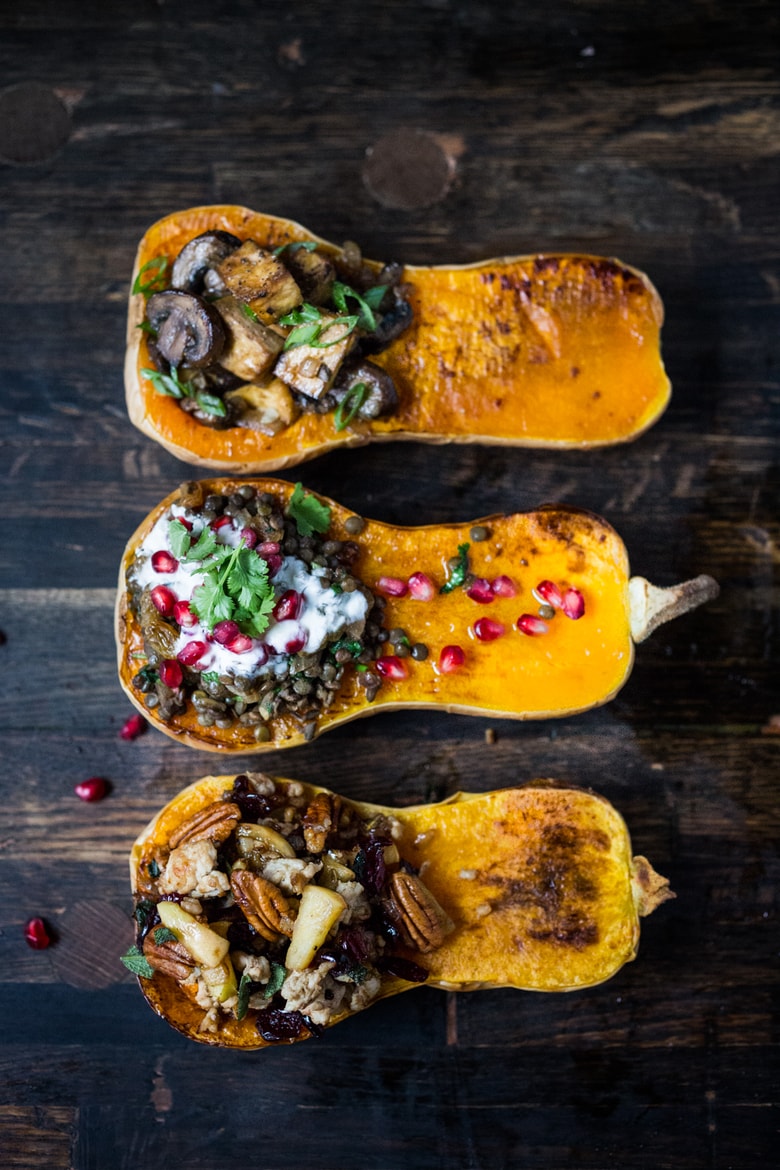 A quick and healthy weeknight recipe, perfect for fall! Vegan adaptable and gluten-free.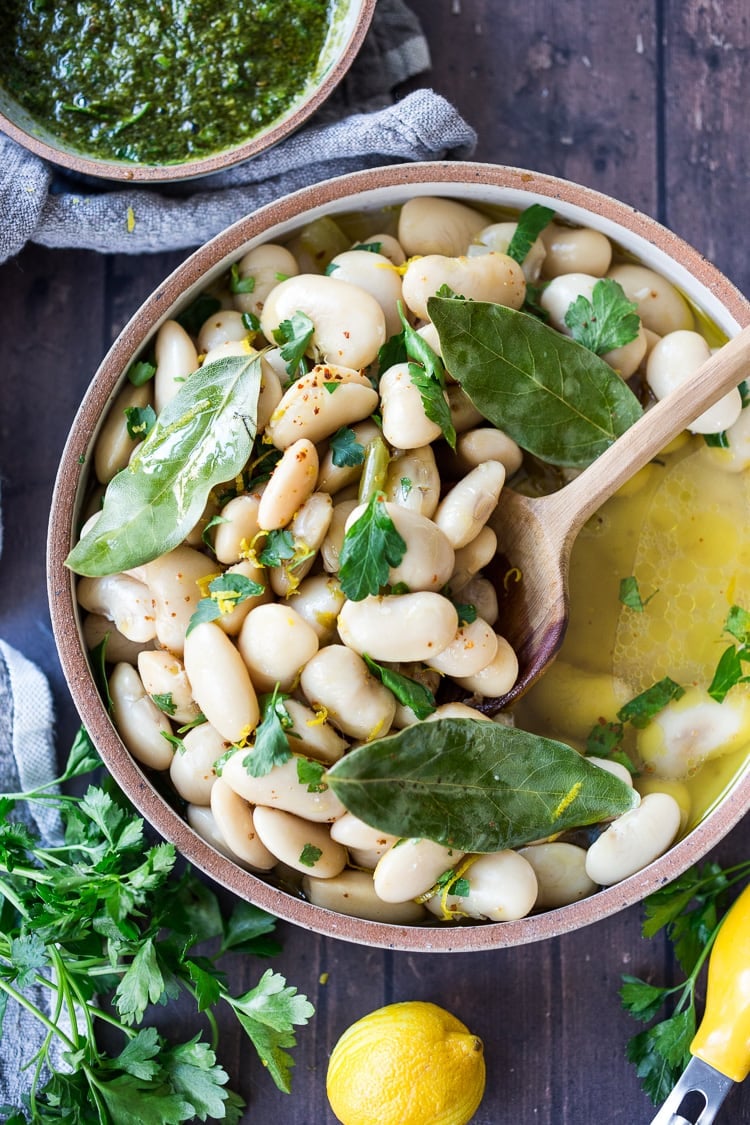 giant buttery white beans seasoned with olive oil, garlic, fresh herbs, pecorino and lemon zest. Serve as a vegan or vegetarian main – or as a side dish or add to salads and Buddha Bowls.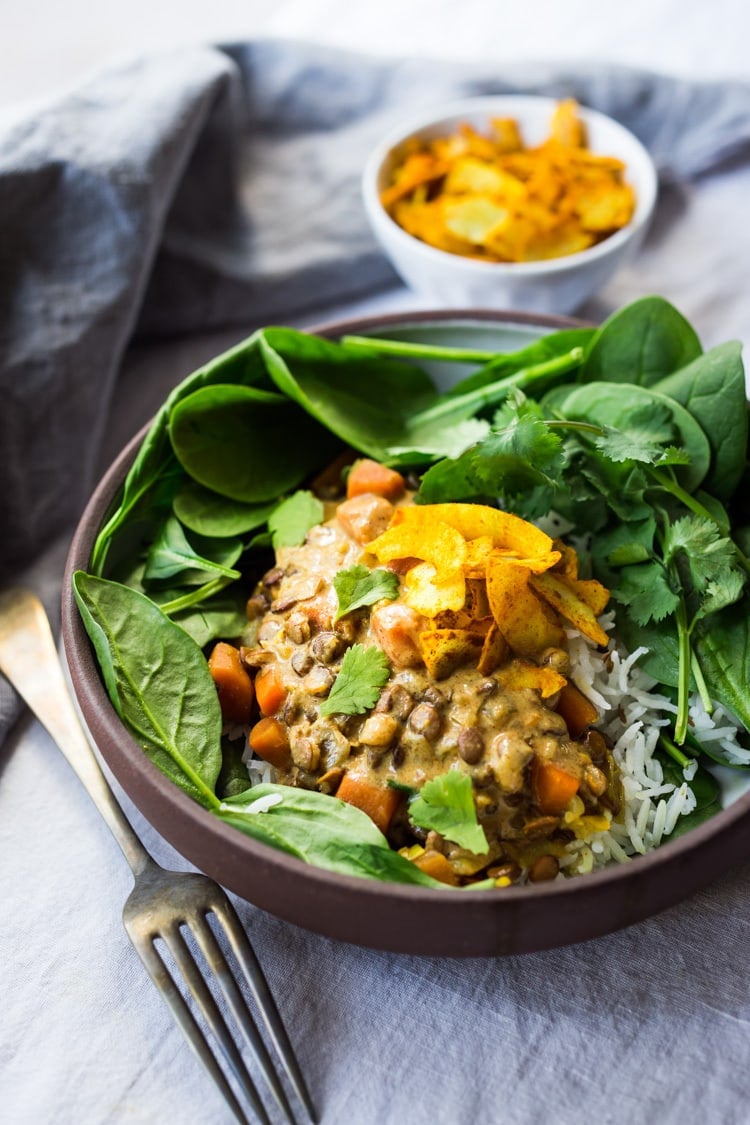 Indian Coconut Lentil Curry with Turmeric Coconut Chips – can be made in an Instant Pot or on the stovetop. Infused with fragrant Indian spices, this recipe is not only delicious, it is is vegan and gluten-free! So flavorful and comforting!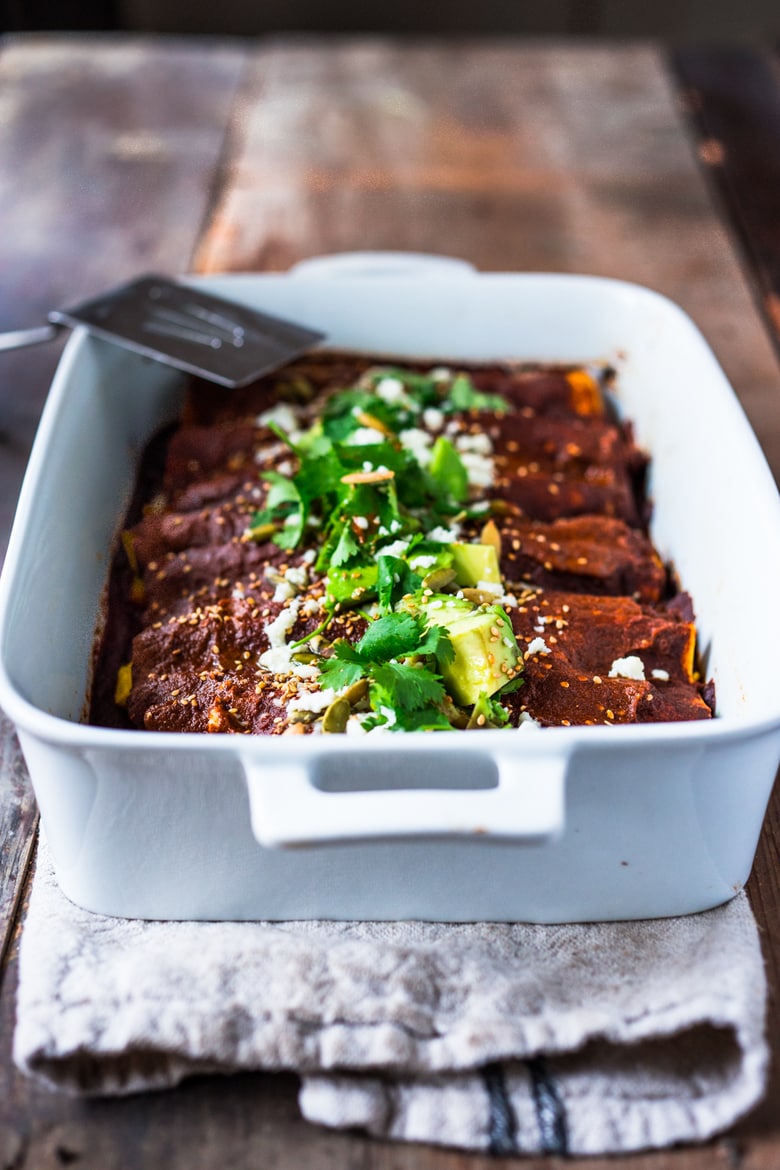 Topped with cilantro, avocado and toasted sesame and pumpkin seeds. A fast and delicious vegetarian dinner recipe full of amazing flavor!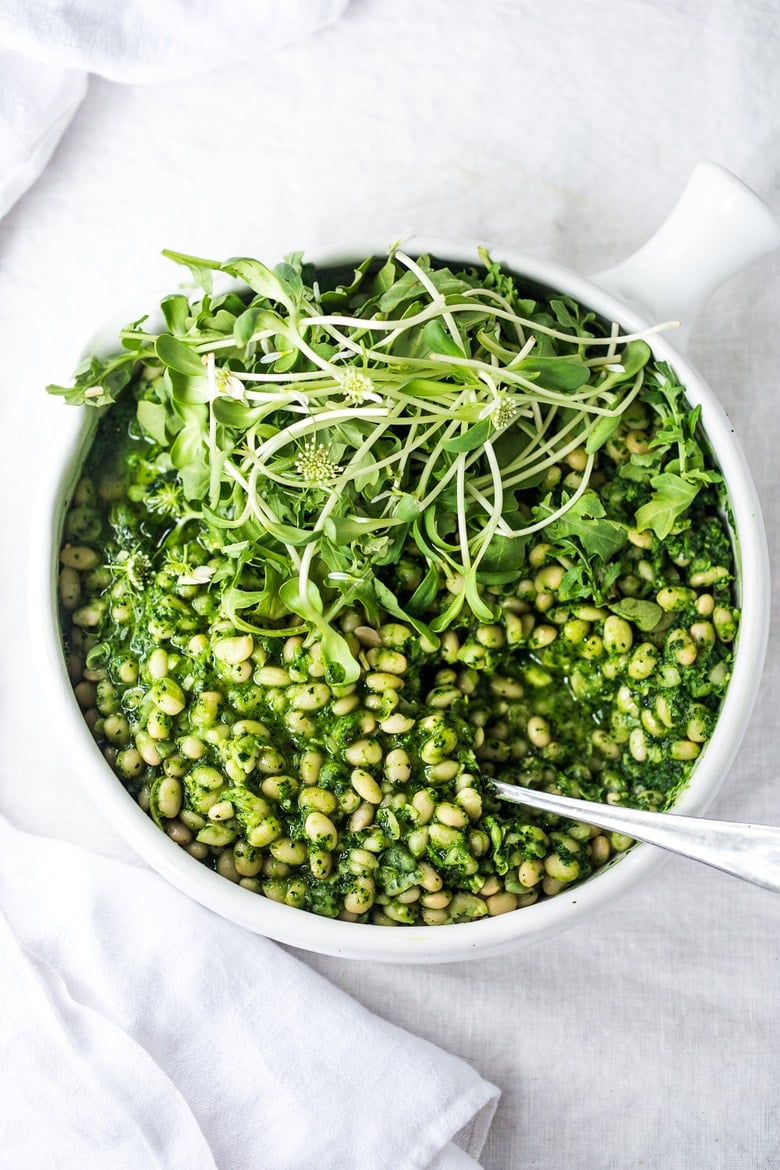 A modernized, vegetarian White Bean Stew with Lemony Kale Pesto that can be made in an Instant Pot! Fast, healthy delicious!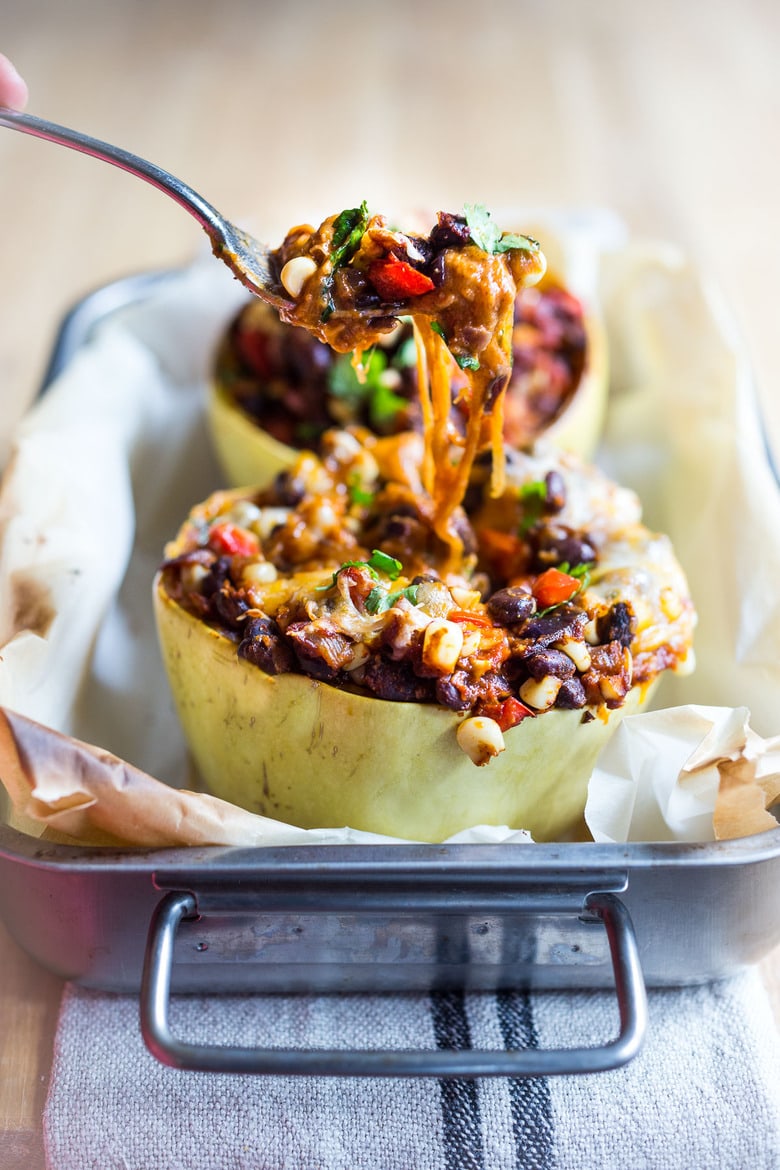 An oldie but goodie here on the blog! Roasted spaghetti squash stuffed with peppers, corn, black beans, cheese, enchilada sauce and Mexican seasonings.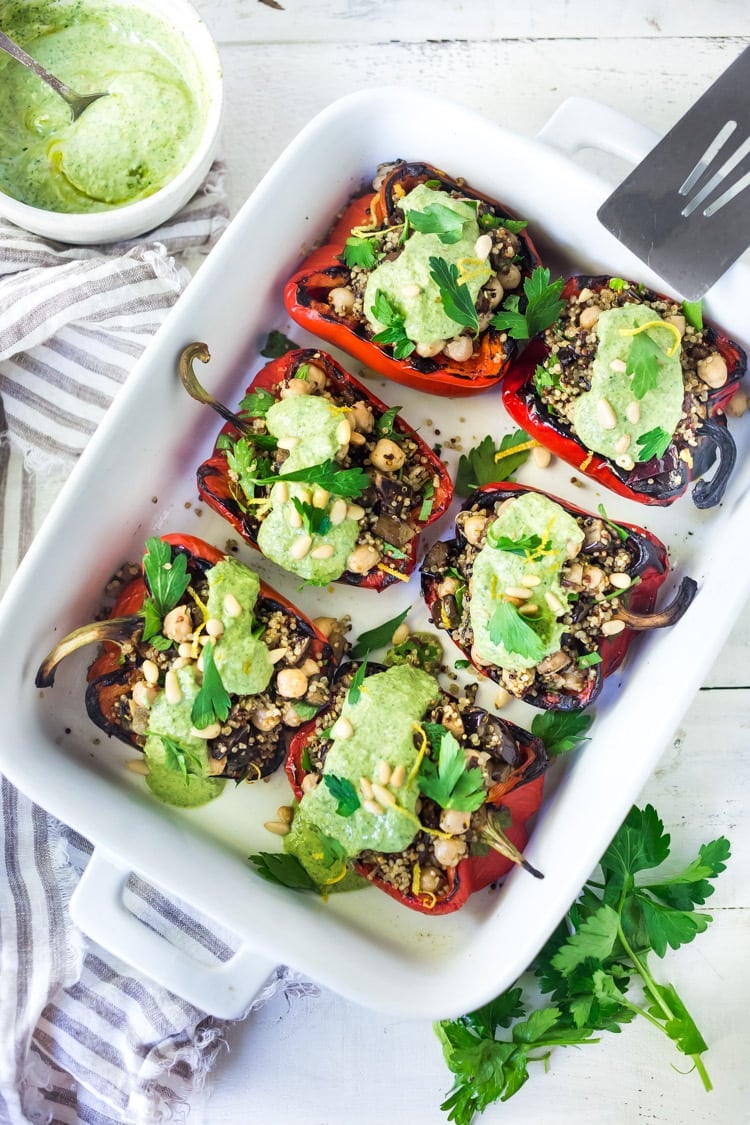 Stuffed Peppers with Quinoa, Eggplant, and Chickpeas with flavorful Zhoug Yogurt. A delicious Middle Eastern-inspired vegetarian dinner!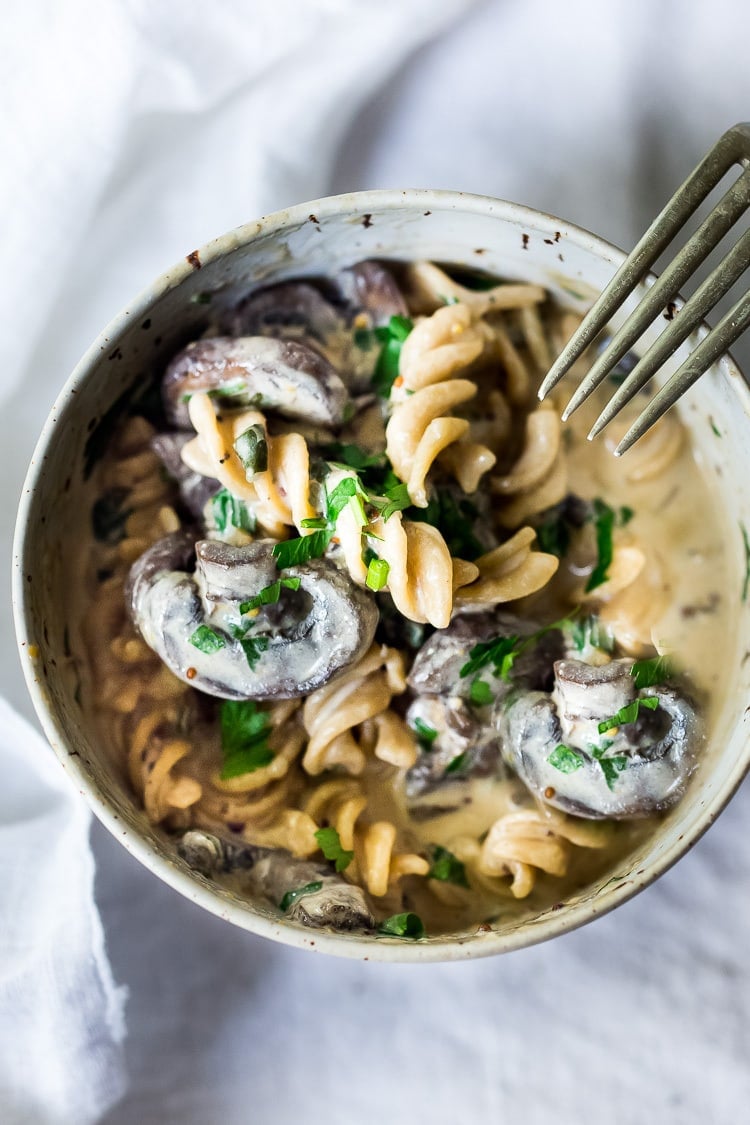 A simple, easy vegetarian weeknight dinner that is creamy, hearty and full of delicious depth and flavor!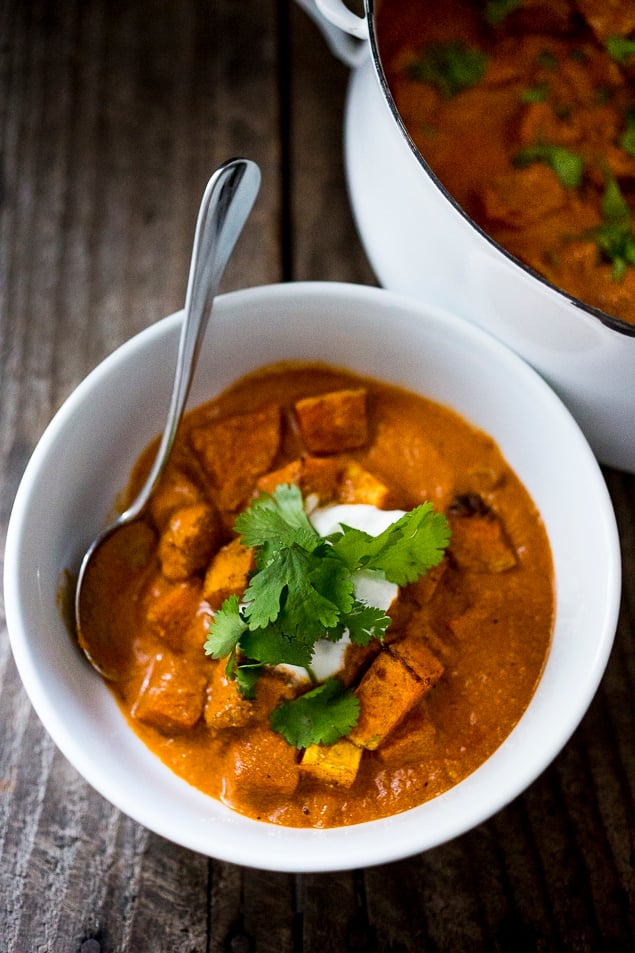 This fall-inspired recipe for Roasted Butternut Tikka Masala can be made vegan with chickpeas. The fragrant tomato coconut sauce is infused with Indian spices. Vegan & Gluten-Free! A healthy delicious dinner recipe, perfect for fall!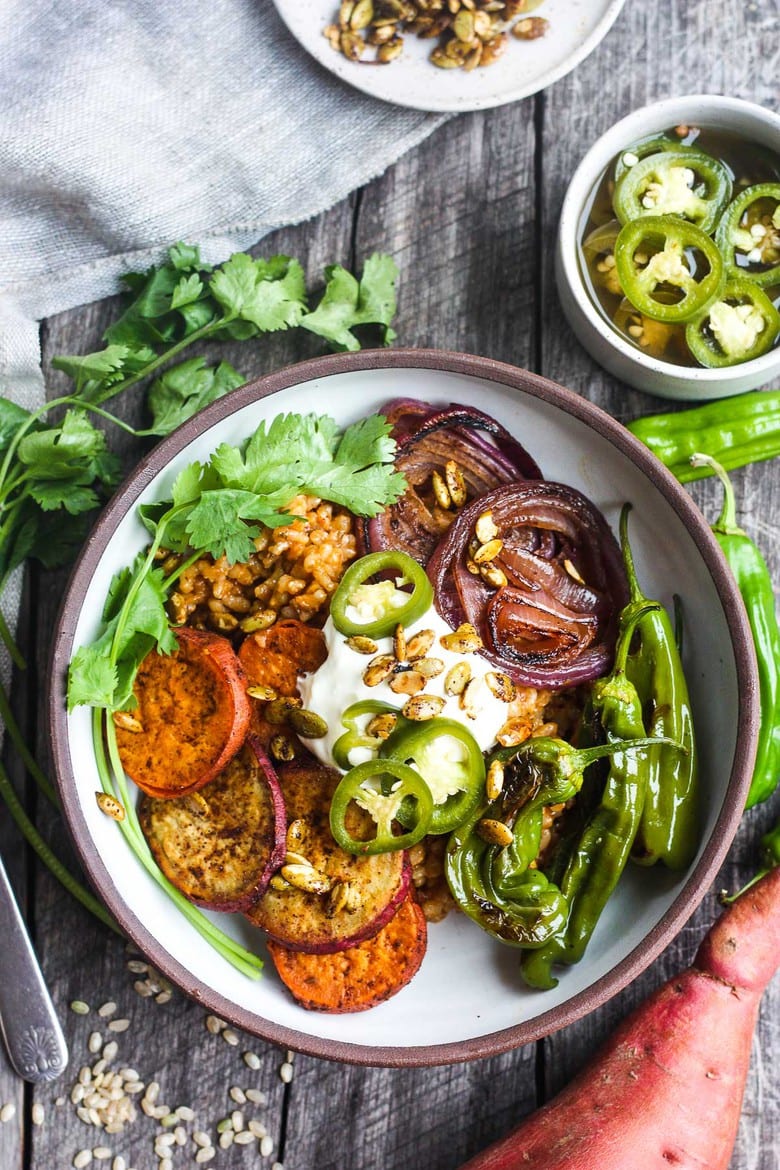 Mexican Rice
Healthy and flavorful Mexican Rice made with brown rice, topped with sheet-pan roasted yams, red onions, and shishito peppers. Top with pickled jalapeños and pumpkin seeds for a comforting delicious vegetarian meal.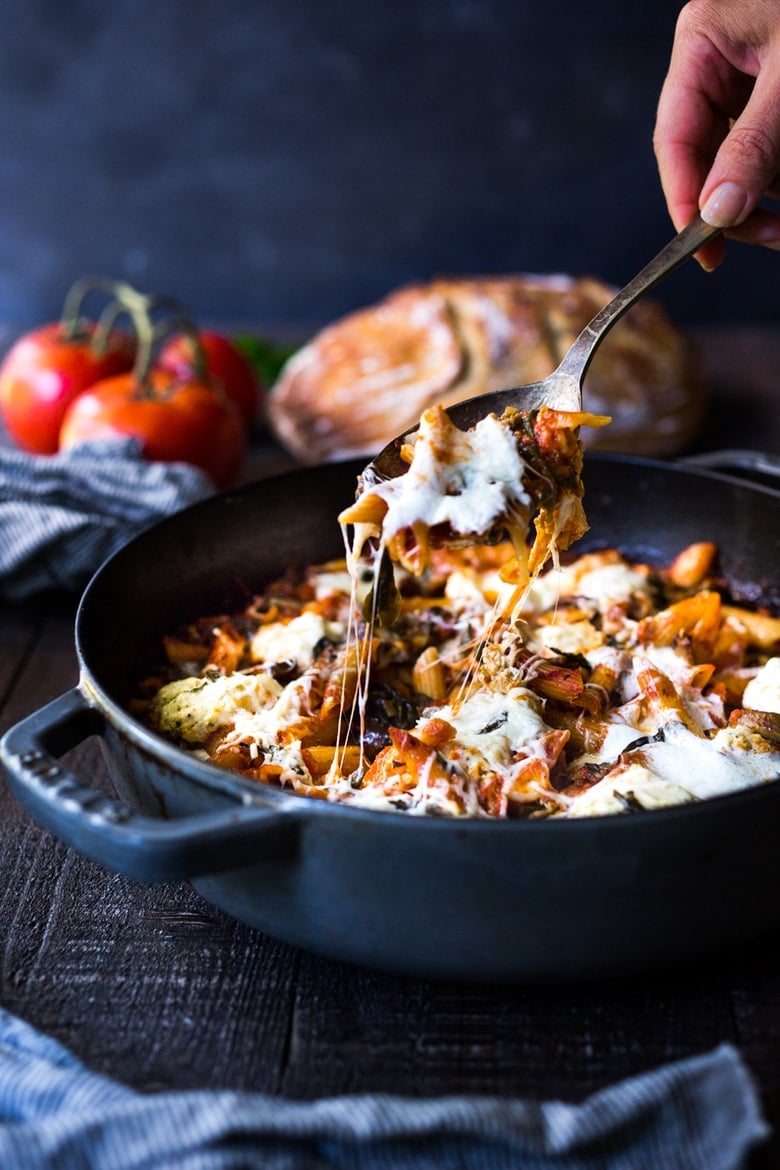 A simple, hearty vegetarian dinner that is made in one pan, with no pre-boiling the pasta!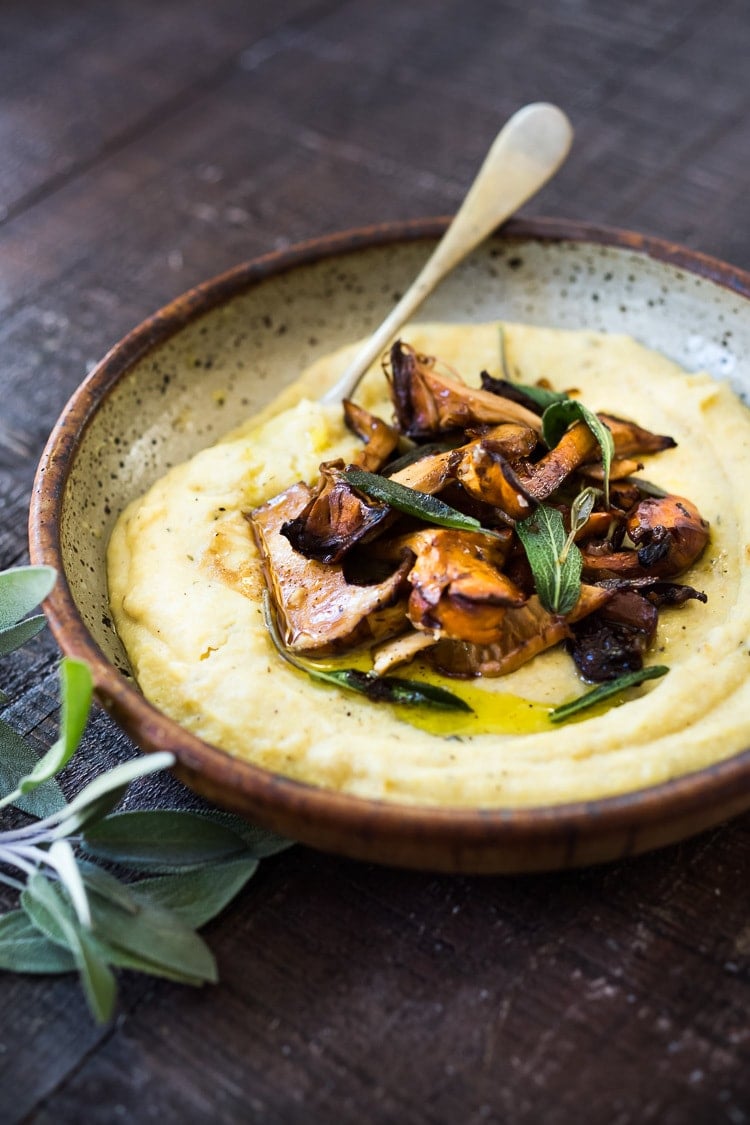 This is one of our go-to vegetarian meals- simple, comforting and full of good flavor- that can be made in under 30 minutes!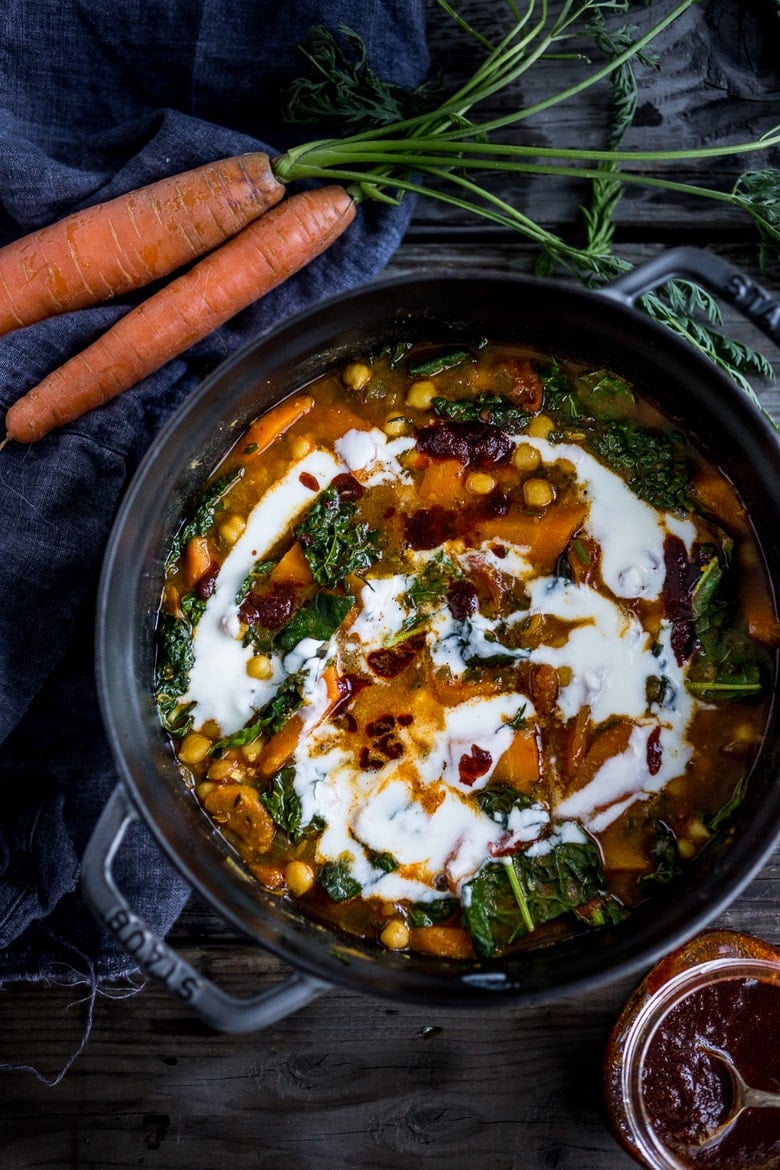 Tunisian-Inspired Chickpea Stew with Carrots (and their tops), turmeric, harissa paste and Yogurt! A healthy vegetarian soup recipe, perfect for fall!
Vegetarian Quesadillas
Farmers Market Veggie Quesadillas with black beans and farmer's market veggies like bell peppers, zucchini, sweet potato, greens, and melty cheese (optional) seasoned with Mexican spices. Vegan-adaptable and Gluten-free adaptable!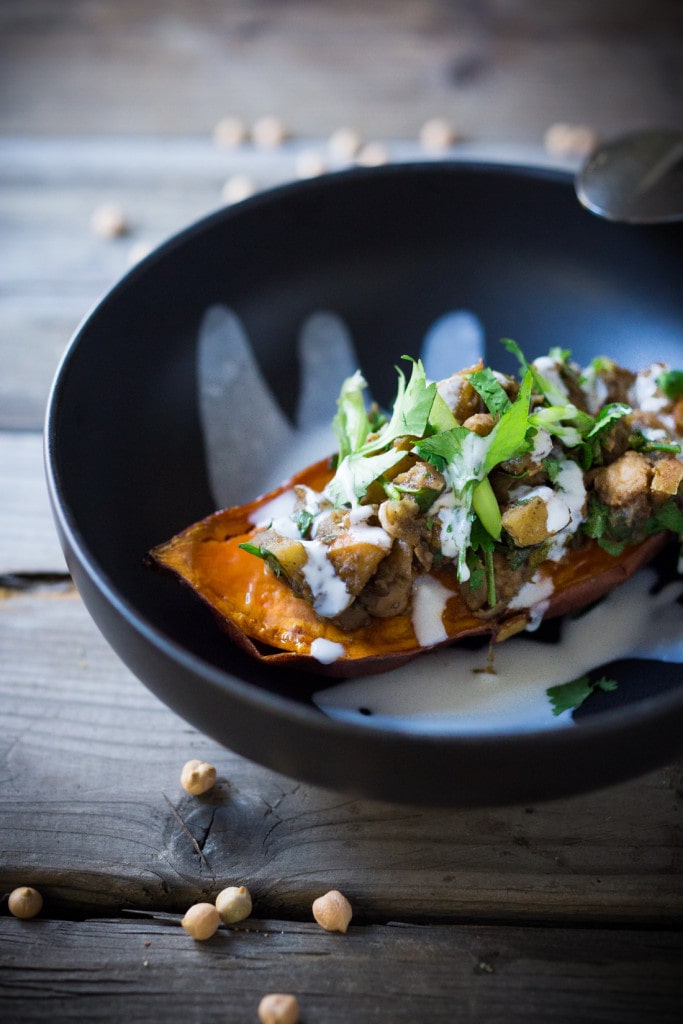 Moroccan Stuffed Sweet Potatoes w/ chickpeas, apples, onion, garlic & cilantro and flavorful Moroccan spices. Keep this vegan or add "smoked" yogurt.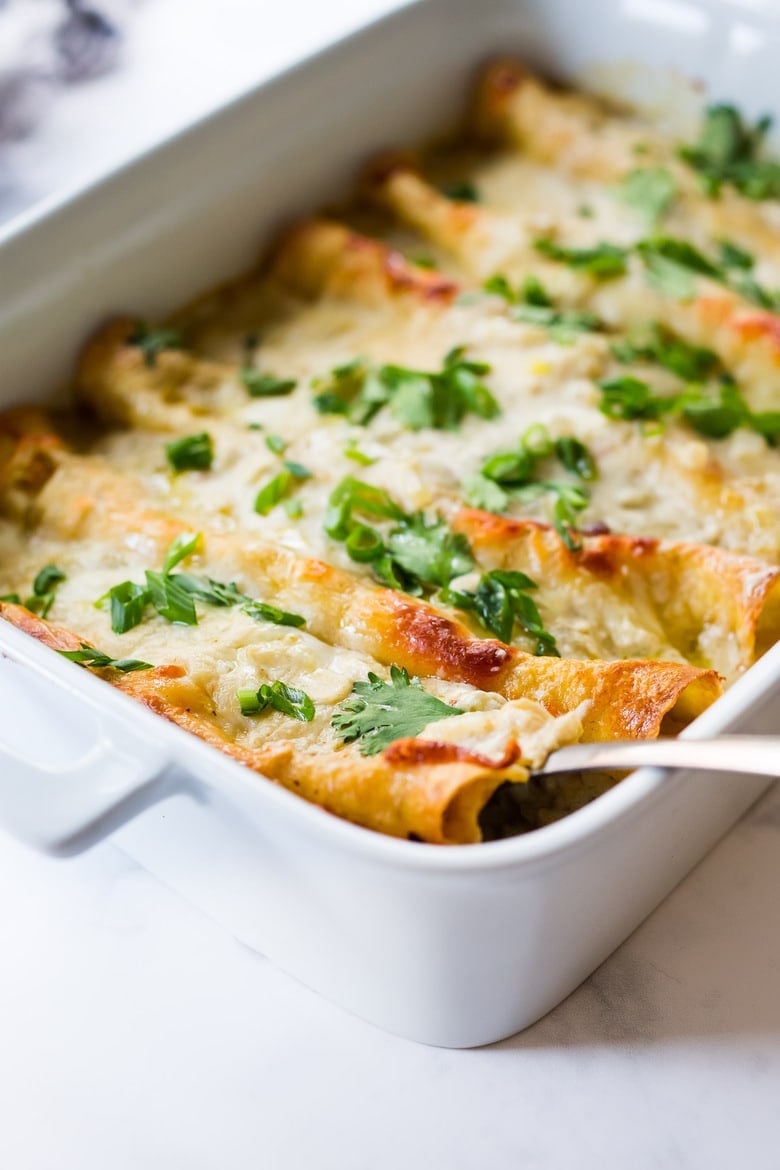 Vegetarian Cauliflower Enchiladas
These White Enchiladas with Roasted Poblano Sauce can be made vegetarian by substituting roasted cauliflower. Just as good as the chicken, if not better, in my opinion! The sauce wins the prize though, super tasty!
---
Make a couple of these vegetarian recipes this week and let us know your favorites in the comments below!
xoxo
Enjoy more Vegetarian Recipes:
Print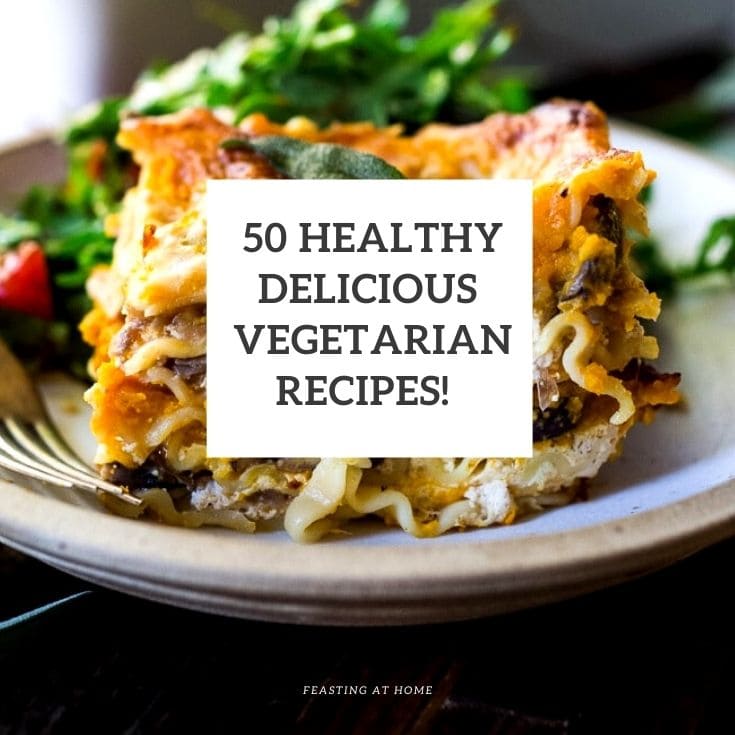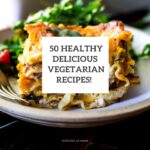 50 Healthy Delicious Vegetarian Recipes!
Prep Time:

20

Cook Time:

20

Total Time:

40 minutes

Yield:

4-6

Category:

vegetarian

Method:

oven

Cuisine:

Fall recipes

Diet:

Vegetarian
---
Description
A selection of our reader's favorite  Vegetarian Recipes. Healthy, easy and flavorful.
---
Pumpkins
mushrooms
parsnips
spaghetti squash
yams
---
Instructions
Pick out a couple to try this week!
---
Keywords: vegetarian recipes, vegetarian dinners, vegetarian meals, vegetarian soups, fall dinner recipes, fall vegetarian dinner recipes, vegetarian dinners fall,