A vegetarian Shepherd's Pie infused with the most fragrant Indian spices, along with black lentils, veggies, gravy and topped with curried mashed potatoes. (Feel free to use leftover mashed potatoes!) Truly one of the most delicious vegetarian dinner recipes on the blog! Includes a 45-second video!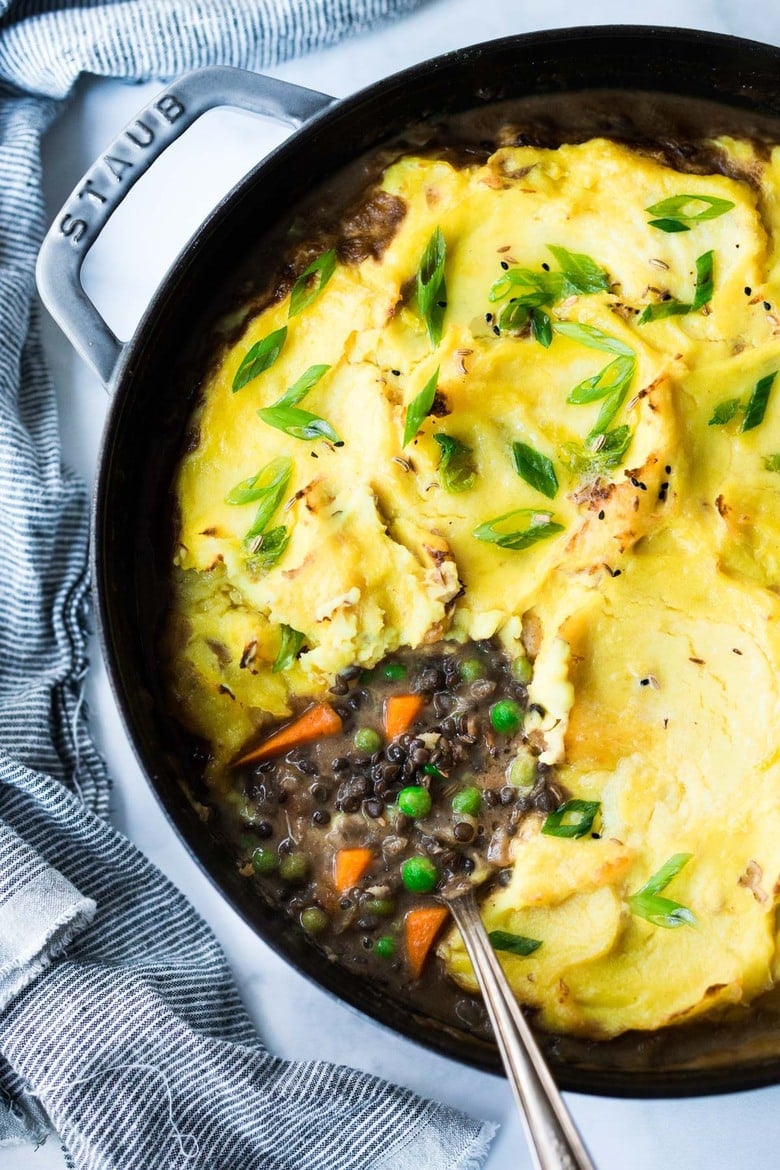 The more grateful I am, the more beauty I see.– Mary Davis
Since we've been back from India, this Indian-spiced, Vegetarian Shepherd's Pie has been on repeat around here. I've been making it on Sunday and we've been warming up it during the week. So flavorful and cozy!
It takes about one hour from start to finish if you multitask. But perhaps for the first go around, plan on an hour of hands-on time before baking in the oven.
How to make Indian Shepherds Pie| 45-second video
What I like about this recipe is you can make it with leftover mashed potatoes (spicing them up with curry powder) and you can make it in stages, cooking the lentils ahead, or even the lentil stew ahead, then assembling the day of.
This is best made with ghee, because ghee adds such amazing flavor. But of course, it can be "veganized" with vegan butter. 🙂 As you wish.
But to reiterate, ghee brings it OVER the TOP!!!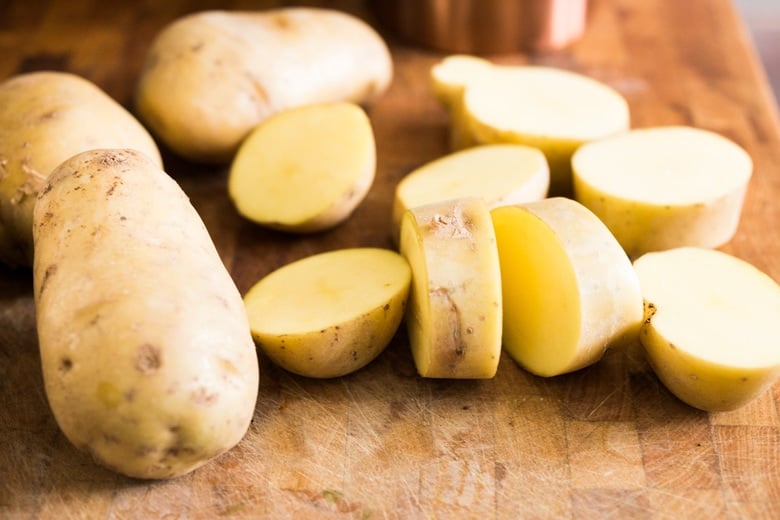 How to Make Vegetarian Shepherds Pie: 
Boil the potatoes for the mashed potato topping.
Make the fragrant, Indian-spiced lentil stew. (This is faster if you cook the lentils ahead.)
Make the flavorful gravy.
Mash the potatoes and add the curry spices.
Assemble the Shepherds Pie, spooning the potatoes over the stew.
Bake for 20 minutes, uncovered in a 350F oven.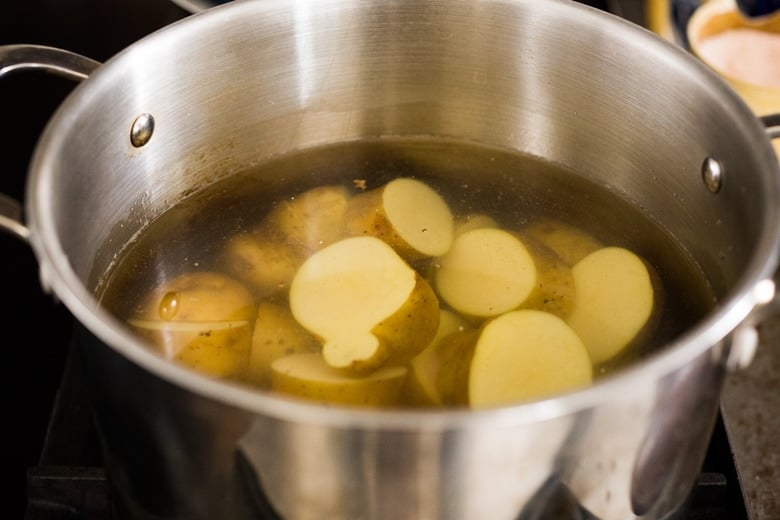 MASHED POTATOES: I've been using Yukon gold potatoes in my mashed potato recipes- because if you've been here a while, you'll know I prefer to leave the skins on my potatoes, not only for simplicity and ease (of not having to peel them!)  but also because they are quite nutritious.
So slice them into 1-inch slices, and boil in salted water.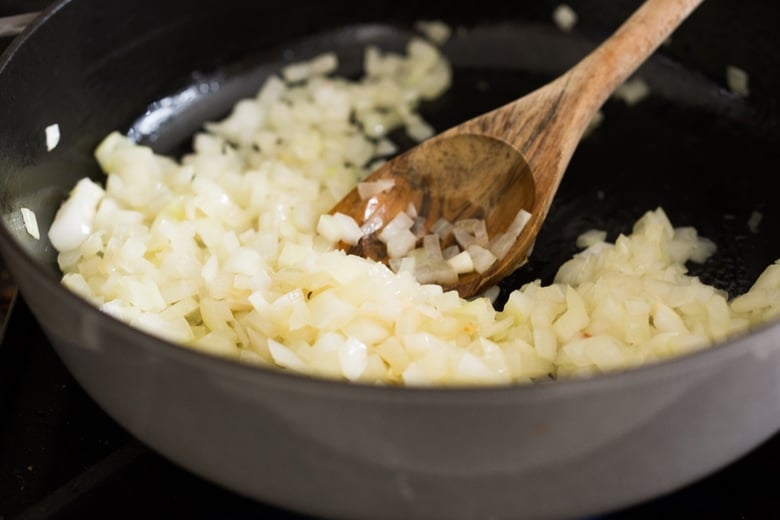 INDIAN-SPICED LENTIL STEW-make this while the potatoes are simmering.
Brown the onions in ghee, add garlic, celery, carrots and fragrant garam masala spice.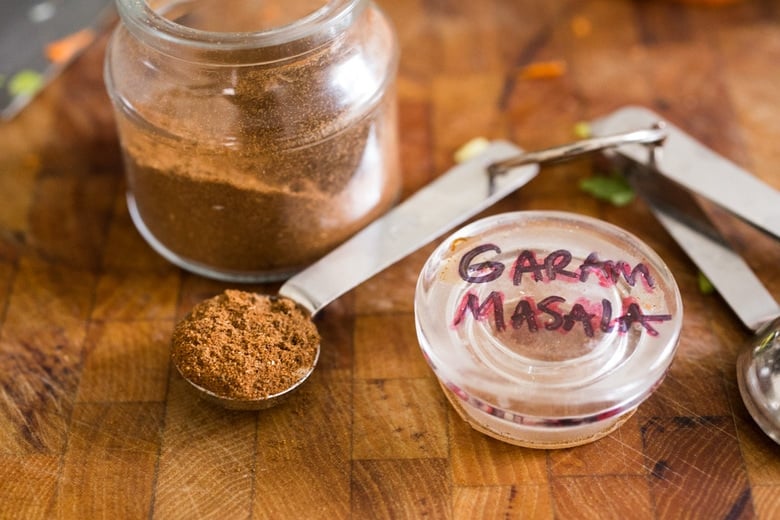 I also like to add fenugreek leaves, which give this a truly authentic flavor.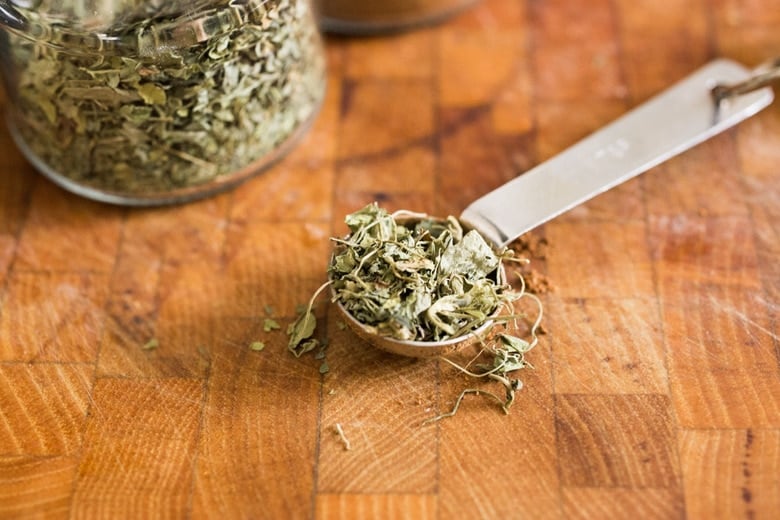 Add the cooked lentils – and here I really love using little black lentils, sometimes called beluga lentils or black caviar lentils.  Not only are they "cute" they cook in 20 minutes.
But feel free to use any cooked lentil- just not split lentils!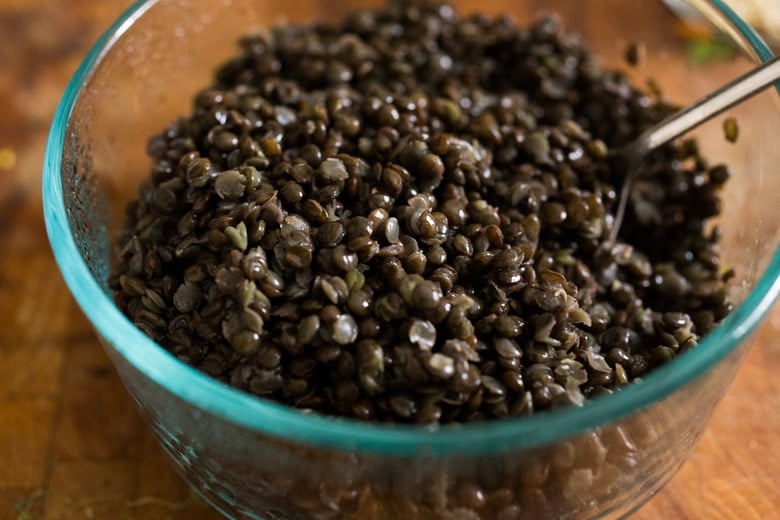 It really helps make this whole thing faster if you precook the lentils ahead of time.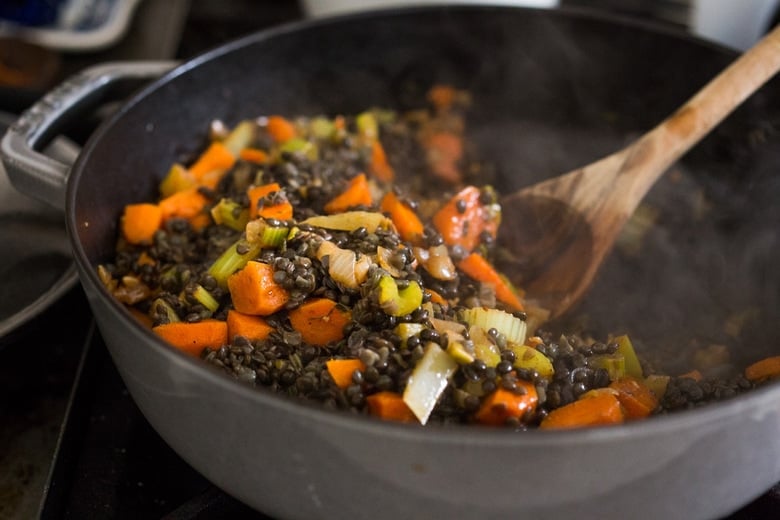 Then I make a very quick, Indian-spiced "gravy" with some toasted Indian spices, to give this a little boost of flavor.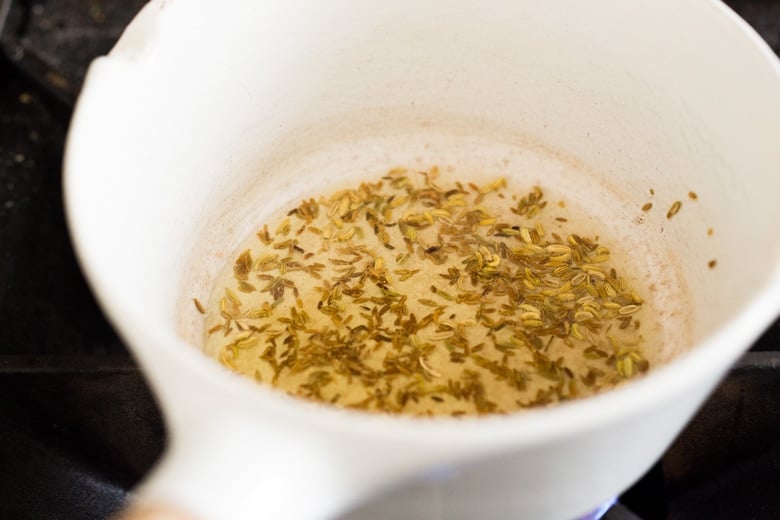 Toast fennel seeds and cumin seeds in a little ghee. Black Mustard seeds would be nice here too.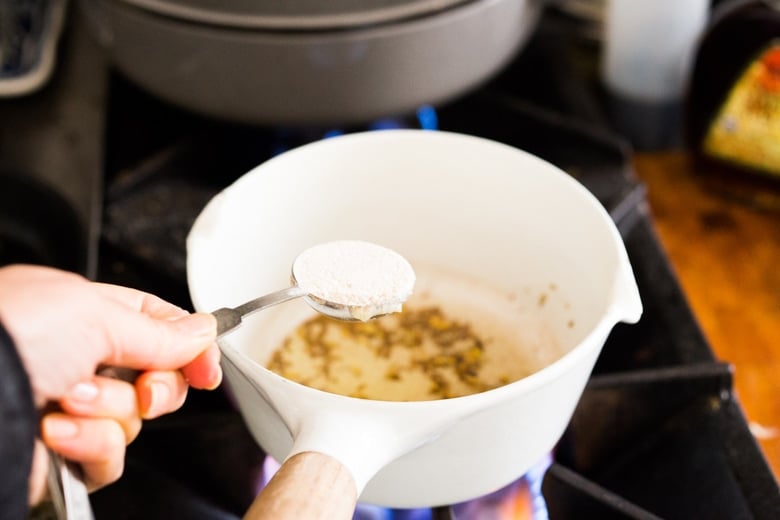 Add a little flour- and gluten-free flour works well here too!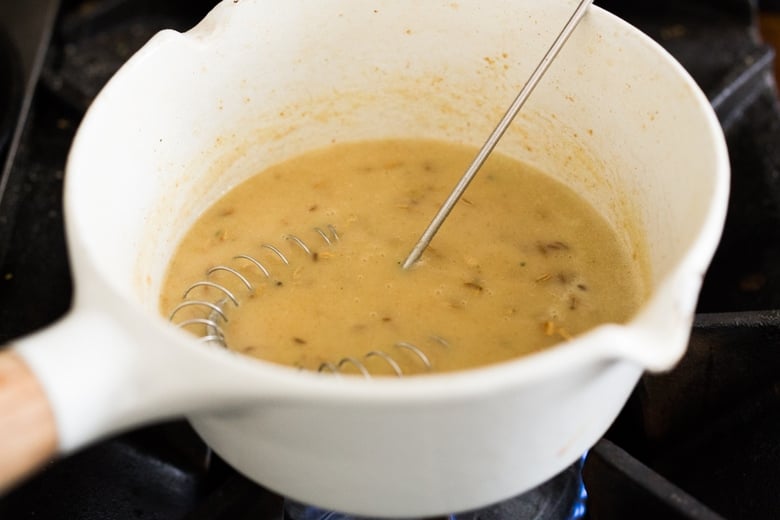 Whisk in hot veggie broth, and heat until it thickens into a flavorful gravy.
Pour this into the lentils stew along with a cup of peas. Today I'm using frozen peas. You could also add green beans or chopped spinach.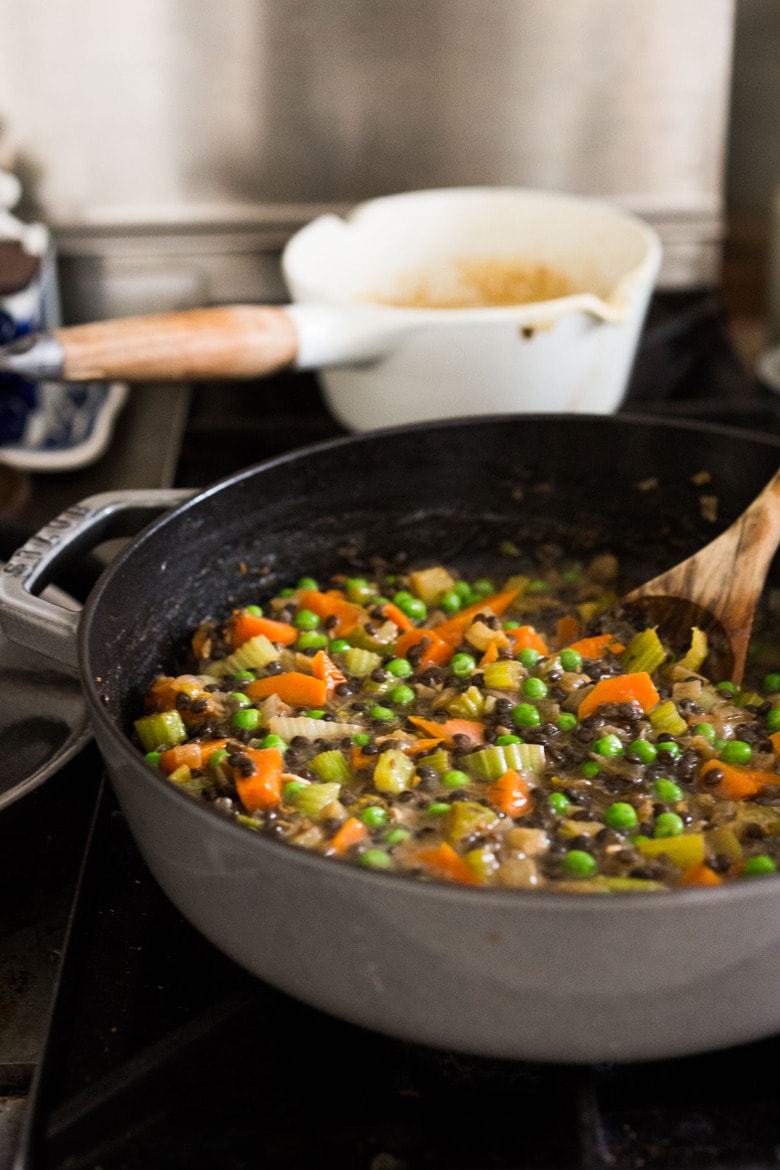 Then taste the Indian lentil stew and adjust the salt and spice level to your liking.
By this point, the potatoes will be very tender and ready to mash.
Drain and mash them right in the pot you cooked them in. Mash them with ghee, yogurt and a little curry powder, then season with salt and pepper.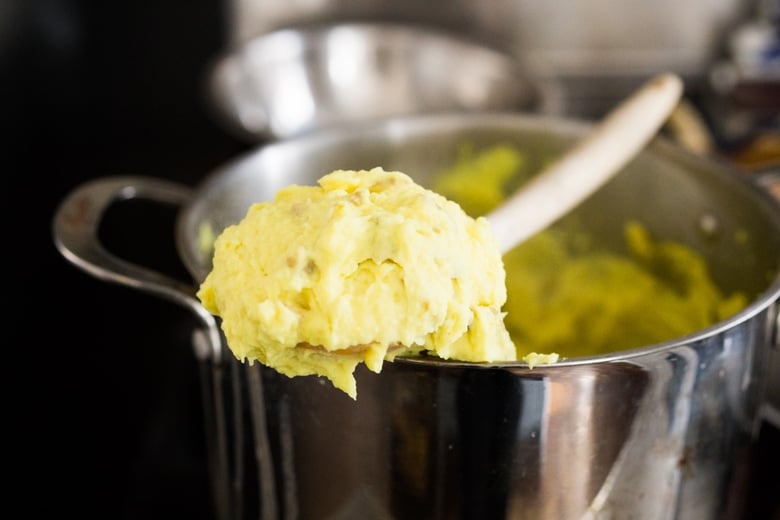 Spoon the fluffy flavorful curry mashed potatoes over the lentil stew.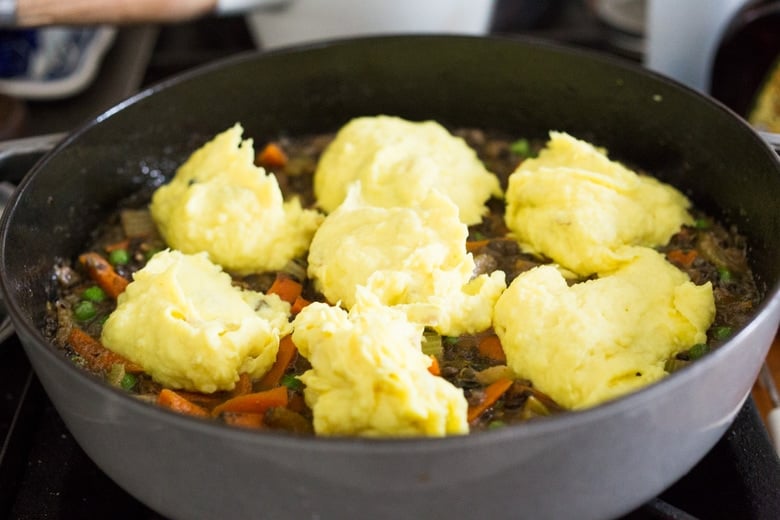 Spread them out with a back of a spoon, or spatula, like frosting a cake.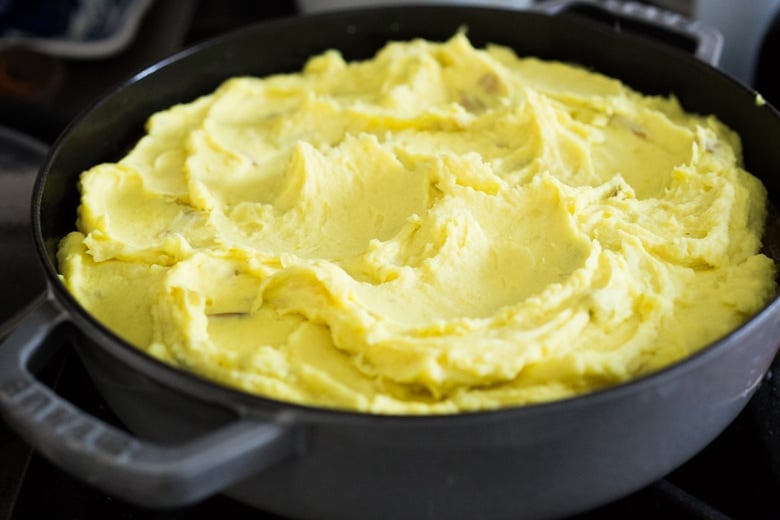 Then bake in 350 F oven, uncovered until the stew is bubbling on the sides, and the potatoes are golden- about 20 minutes.
Inhale. It will smell amazing…
So several steps here, but if you work quickly (multi-task) or work in stages (cooking the lentils ahead, or making the stew ahead, or making the gravy ahead)  it will all come together more easily!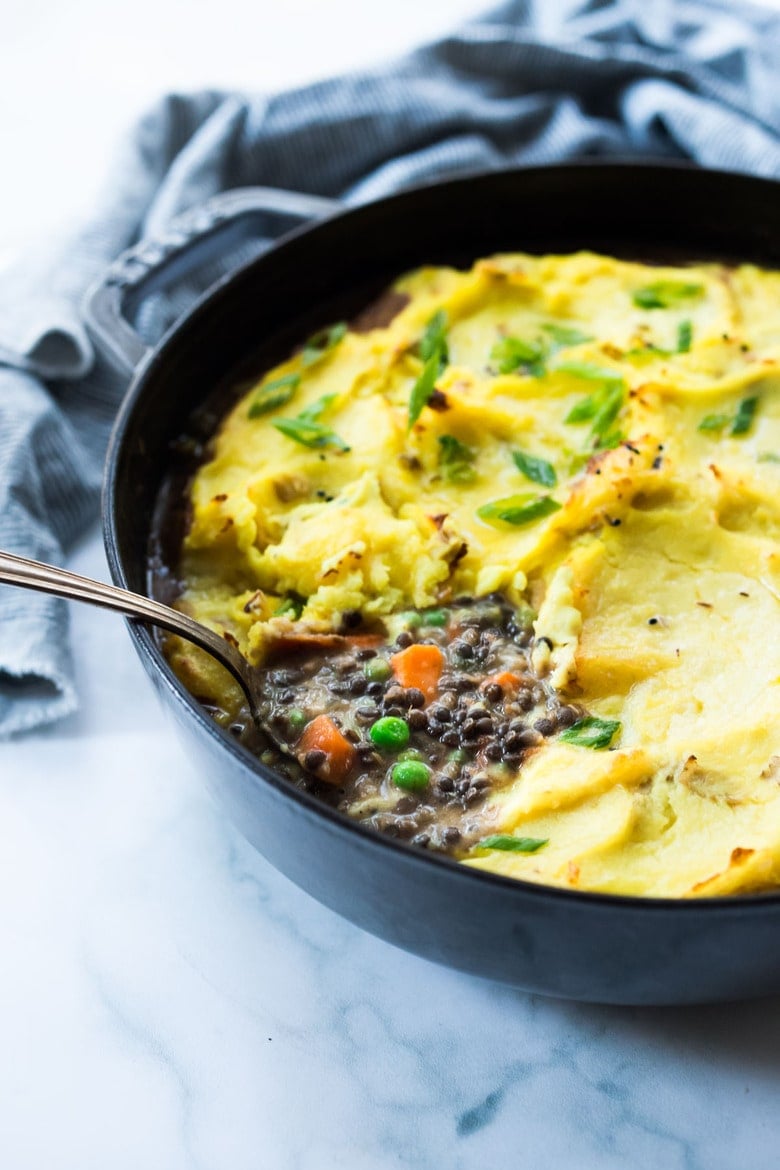 I can't wait for you to try this recipe for Indian-spiced, Vegetarian Shepherd's Pie friends! Let me know what you think in the comments below!
Have a beautiful Thanksgiving Week!
xoxo
More Indian Recipes you may enjoy
Print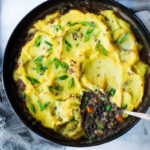 Indian Vegetarian Shepherds Pie
Author:

Sylvia Fountaine

Prep Time:

30

Cook Time:

45

Total Time:

1 hour 15 minutes

Yield:

8

1

x

Category:

main, vegetarian,

Method:

stovetop

Cuisine:

Indian
---
Description
Indian-Spiced, Vegetarian Shepherd's Pie with lentils, veggies and fragrant Garam Masala, topped with curry mashed potatoes. Truly one of the most delicious vegetarian dinner recipes on the blog!
---
2 1/2

lbs

potatoes (Yukon gold, red, or any thin-skinned) ( OR use 5 cups leftover mashed potatoes, with curry powder)

1/2

cup

plain yogurt (or sour cream)

1/2

cup

milk(or nut milk), half and half or heavy cream

1 teaspoon

salt, more to taste

1/2 teaspoon

pepper

1

–

2

teaspoons yellow curry powder, more to taste
Filling
2 1/2

cups

cooked

lentils ( 3/4 cup -1 cup dry)

1

large onion, diced

4

cloves garlic, rough chopped

2

cups

diced carrot, (2-3 carrots)

2

cups

diced celery ( 2-3 ribs)

2 teaspoons

garam masala, more to taste

1 teaspoon

cumin

1 teaspoon

coriander

1 teaspoon

salt

1/2 teaspoon

pepper

2 teaspoons

dried fenugreek leaves

1

cup

veggie broth

1

cup

frozen peas ( or corn, or green beans- or use fresh)
Gravy:
optional garnish: scallions, chives, or cilantro
---
Instructions
Preheat oven to 350F
Cook Potatoes: Cut potatoes in one-inch slices ( if small, just in half) and place in a large pot. Cover with one-inch salted water. Bring to a boil, lower heat, cover and simmer until very tender about 20-25 minutes.
Cook lentils: Set lentils to cook in salted water (unless cooked already – and you could absolutely do this ahead) about 20-25 minutes (see notes) simmer until tender, but not falling apart, al dente.
Make the filling: In a large 10-12 inch ovenproof skillet (or wide, shallow dutch oven) -heat the ghee over medium high heat and saute the onion 2-3 minutes, lower heat to med, add garlic, saute 2 mintues, add carrots, celery, cook 5-7 mintues. Add salt, cumin, coriander, fenugreek leaves and garam masala.
Add broth. Bring to a simmer, cover and simmer on med low, until carrots are cooked through about 7-8 minutes.
While this is simmering, MAKE THE GRAVY: Over medium heat, in a little pot, simmer the whole seeds ( cumin seeds and fennel seeds)  in ghee or oil until fragrant and golden. Add flour, whisking, stirring and toasting the flour one minute. Gradually whisk in the warm veggie broth. Cook until slightly thickened. Add this gravy to the filling, along with the peas and drained lentils. Mix to combine.
Taste the filling and adjust salt and pepper. Add more garam masala if you like. The filling should have  thick stew-like, saucy consistency. If too dry, add a splash of broth or water. If too watery, simmer off some of that liquid. If the filling is too watery, the mashed potatoes will sink.
Mash the potatoes: Drain the potatoes (saving some hot potato water) return to the same pot and mash with the 3-4 tablespoons ghee and yogurt. If potatoes seem dry or too stiff, add a little warm potato water to loosen. If you want extra richness a little milk, nut milk, half and half, or whipping cream is nice. I add about ½ cup. (Adding more yogurt will make these too tangy.) Season with salt, pepper and curry powder. Mash and whip until relatively smooth and light and fluffy. Taste and adjust salt.
ASSEMBLE: Place 8 big dollops over the lentils stew and fill in the spaces with smaller spoonfuls, carefully spreading out, maybe making a pattern with the back of the spoon, like frosting a cake.
Place in the oven until golden and bubbling, about 20-25 minutes. Feel free to brown the top under a broiler.
Garnish with scallions, chives or cilantro.
---
Notes
LENTILS: Cook lentils ahead of time if possible to save time. Or cook in a medium pot, with ample salted water, like you would pasta, about 20-22 minute, or al dente, then drain.  Smaller lentils cook fastest. I love tiny black "caviar" lentils for this recipe or little French Green ones. Don't use split lentils. 
For speed, I use thin-skinned Yukon Gold potatoes and opt not to peel them. Any thin skin potato should work here. The skins are good for you and they don't bother me. But do as you please. If using russets, absolutely peel them. 
Nutrition
Serving Size:

(using ghee & heavy cream)

Calories:

383

Sugar:

8.7 g

Sodium:

850 mg

Fat:

15.9 g

Saturated Fat:

9.5 g

Carbohydrates:

49.6 g

Fiber:

11.3 g

Protein:

12.2 g

Cholesterol:

41.3 mg
Keywords: Indian Shepherds Pie, Vegetarian Shepherds Pie, shepherd's pie with lentils, best shepherds pie recipe