35+ Mouthwatering Indian Recipes to Make at Home!  Whether you are looking for vegetarian Indian Recipes, classic Indian essentials, or flavorful Indian side dishes, you'll have plenty of inspiration here to create an Indian feast at home.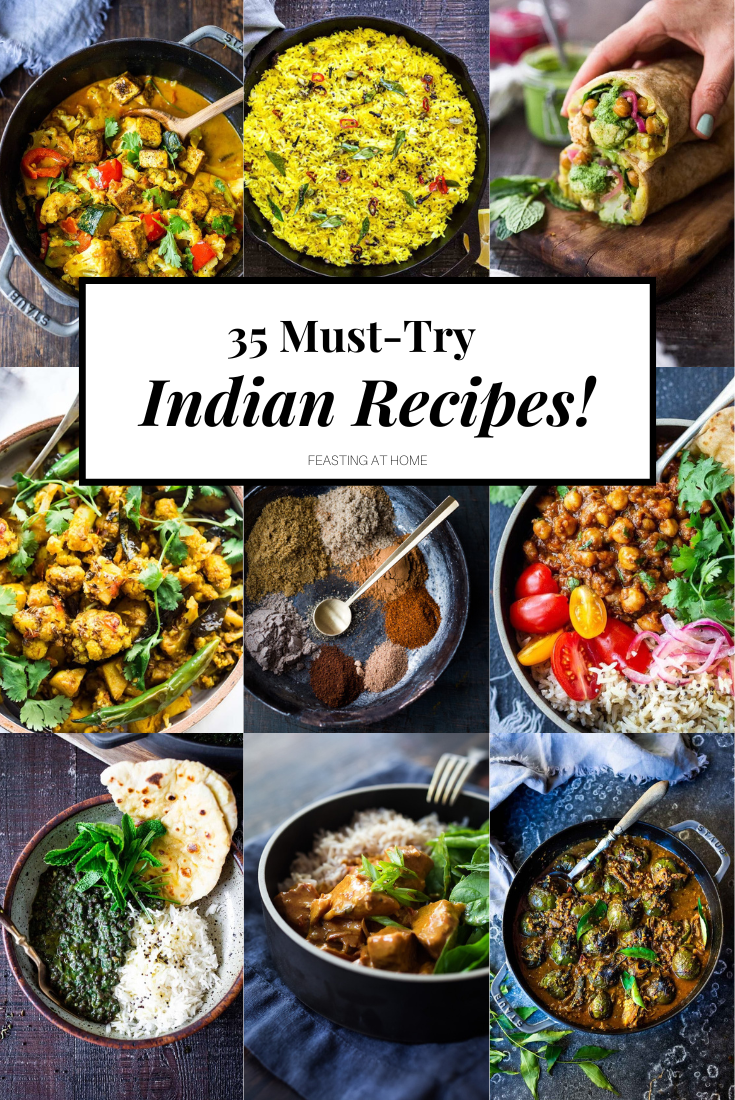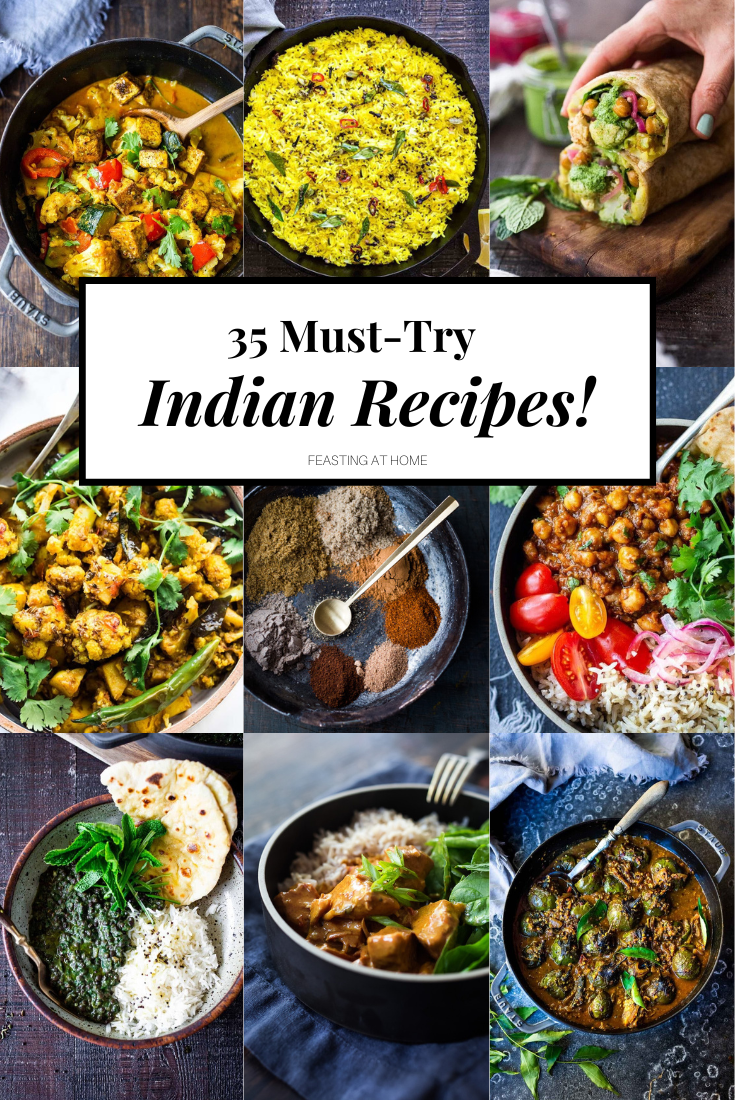 Deeply nourishing and incredibly delicious, these Indian recipes are richly spiced and full of authentic flavor and can easily be made at home. 
Vegetarian Indian Recipes!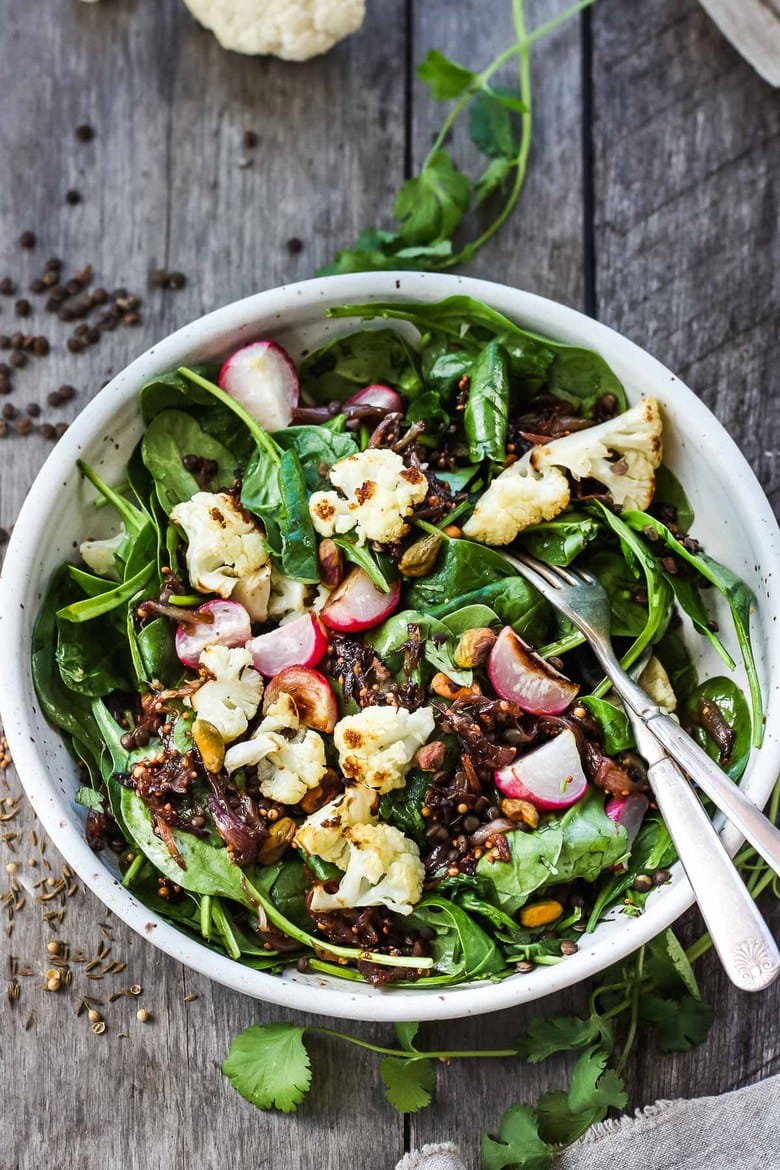 A fresh and flavorful Indian Spinach Salad with black lentils, roasted cauliflower and roasted radishes.  Caramelized shallots and a Tempered Seed Dressing give the salad amazing flavor, depth and crunchy texture.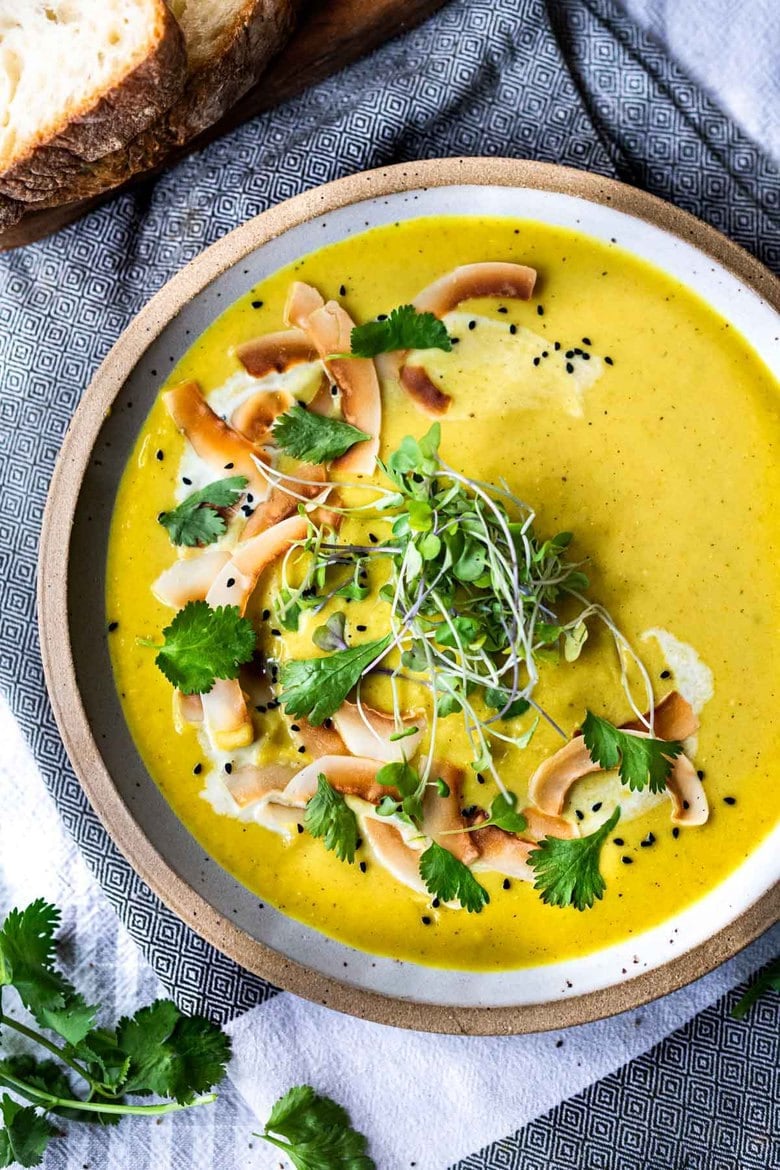 This Creamy Vegan Curried Cauliflower Soup with coconut milk, Indian spices, ginger and lime is simple and easy to make, and can be made in an Instant Pot (or on the stove top! Healthy and delicious!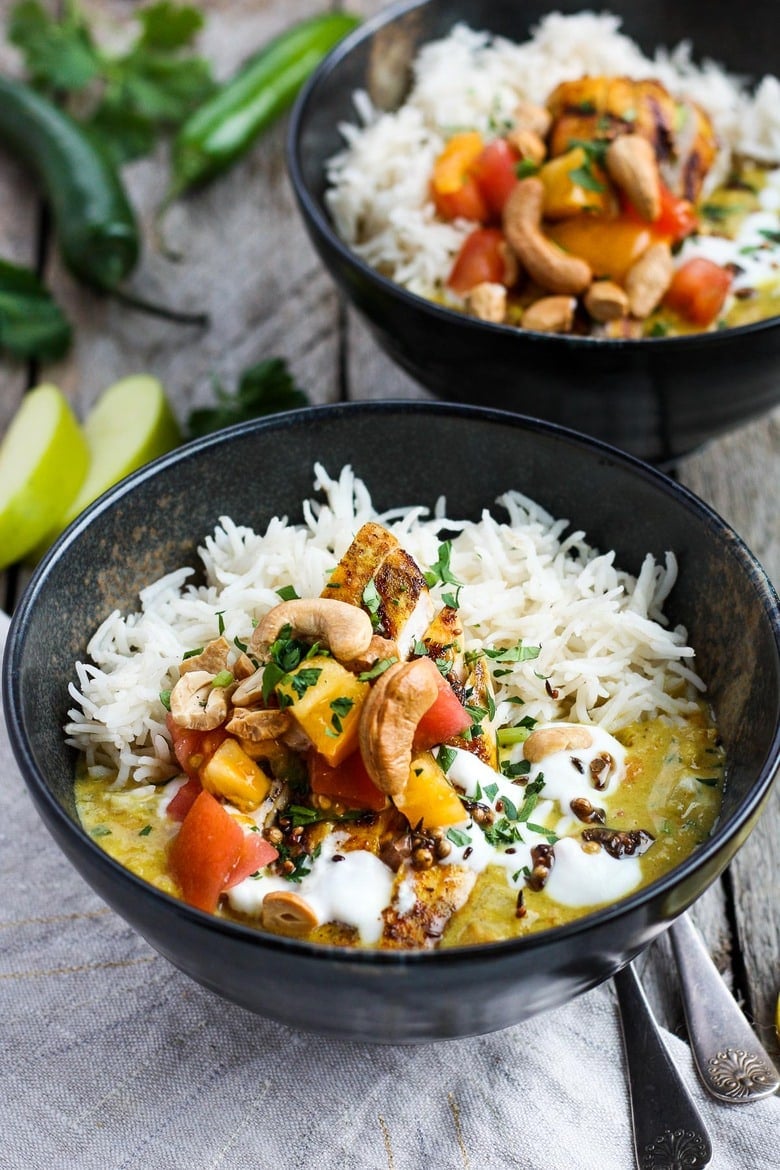 Instant Pot Mulligatawny Soup is so creamy and richly satisfying with bright and spicy flavors.  This vegan adaptable version is delicious as is or can easily be built upon adding chicken, more veggies and rice.  An easy and fast weeknight meal!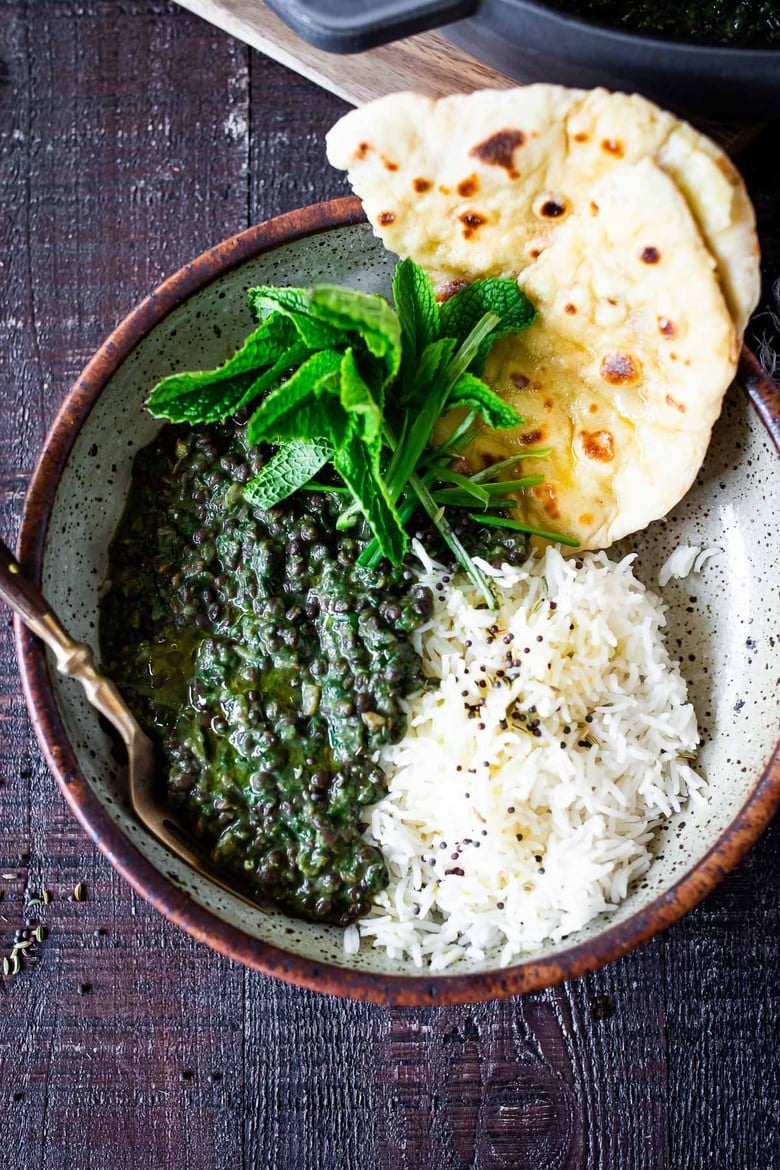 This Lentil Dal with Spinach Sauce is one of the most delicious, soul-satisfying plant-based, Indian meals! This version is fragrant, flavorful and packed with nutrients- think of this like Saag Paneer, but substituting black lentils instead of the cheese! Super tasty and healthy.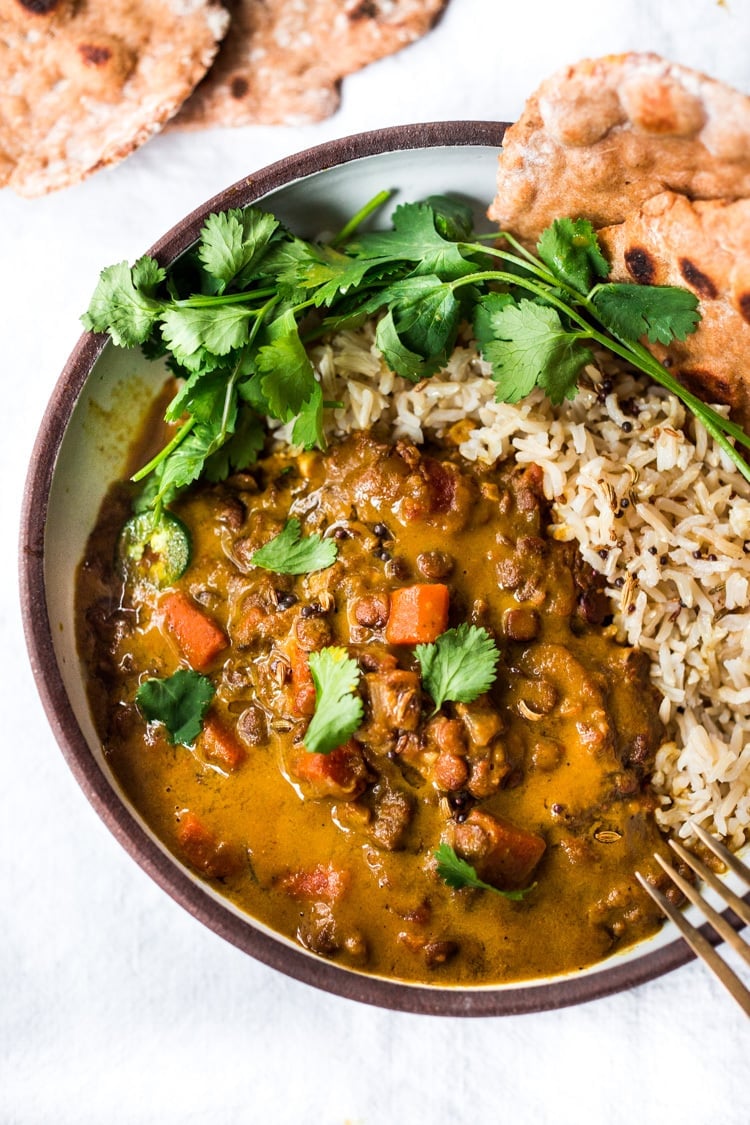 This Indian Coconut Lentil Curry is full of flavor and can either be made in an Instant Pot  or on the stove-top.  Infused with fragrant Indian spices, this authentic recipe is not only delicious, it is vegan and gluten-free! Serve the creamy curry lentils over a bed of baby spinach,  basmati rice or with homemade naan bread! A simple tasty weeknight meal.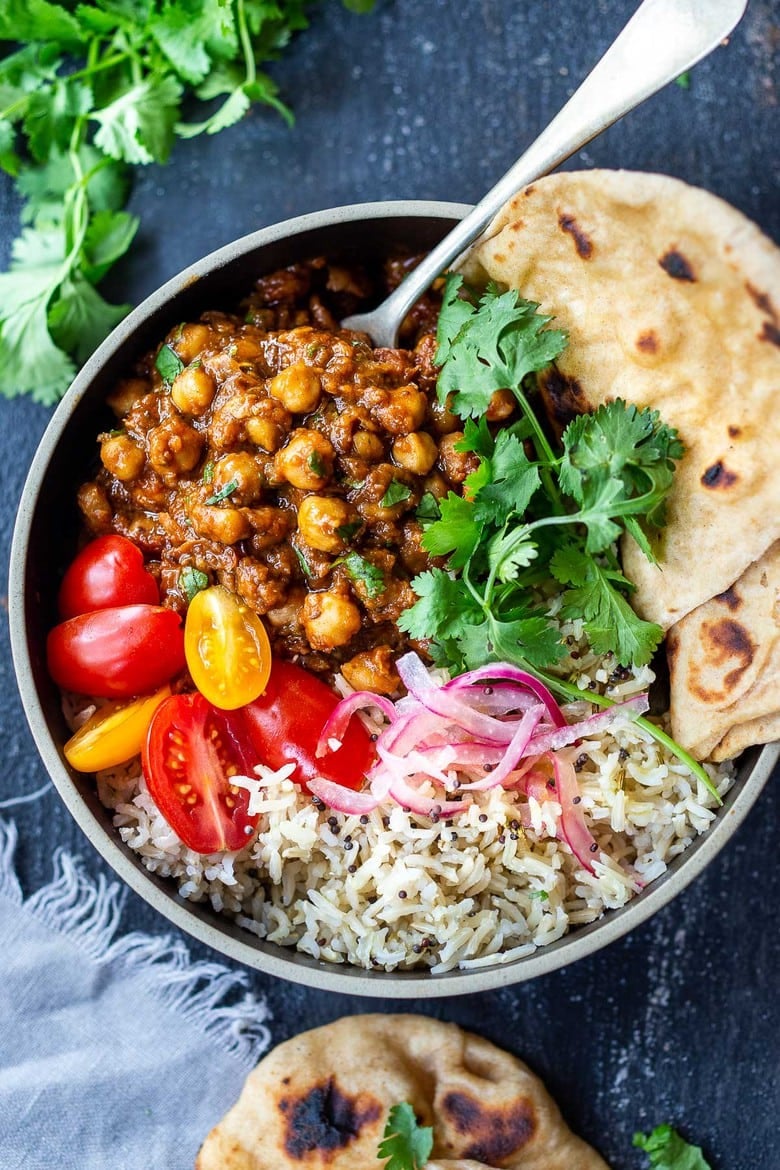 An authentic recipe for Chana Masala using dry or canned chickpeas that can be made in an Instant pot or on the stovetop. Easy and flavorful, vegan-adaptable!
How to make Frankies! Flavorful Indian Burritos made with curry mashed potatoes, chickpeas, cauliflower, spinach, pickled onions and amazing Cilantro Mint Chutney! Vegan and Gluten-free adaptable.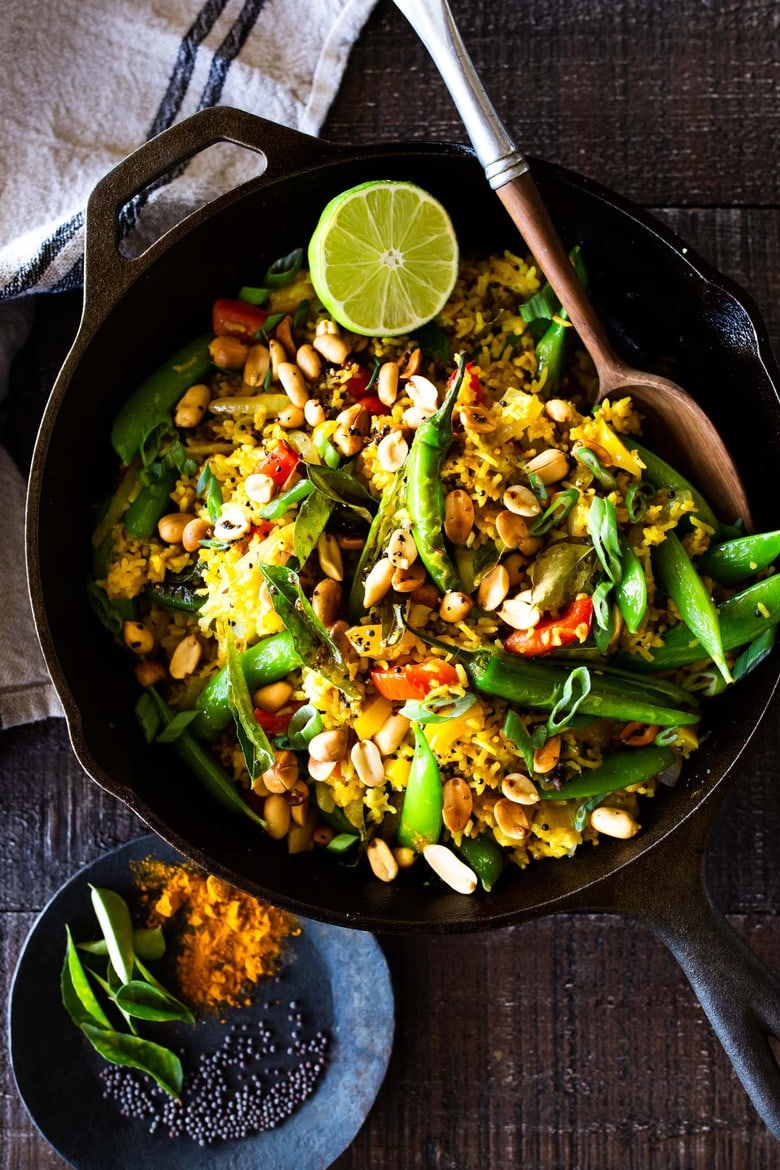 Fragrant, turmeric-infused, Indian Fried Rice full of healthy veggies that can be made in under 30 minutes. Vegetarian, Gluten-free, and Vegan adaptable, it is a fast and easy weeknight meal- great for using up leftover rice or stray veggies in the fridge.  Serve over a bed of spinach with optional Raita.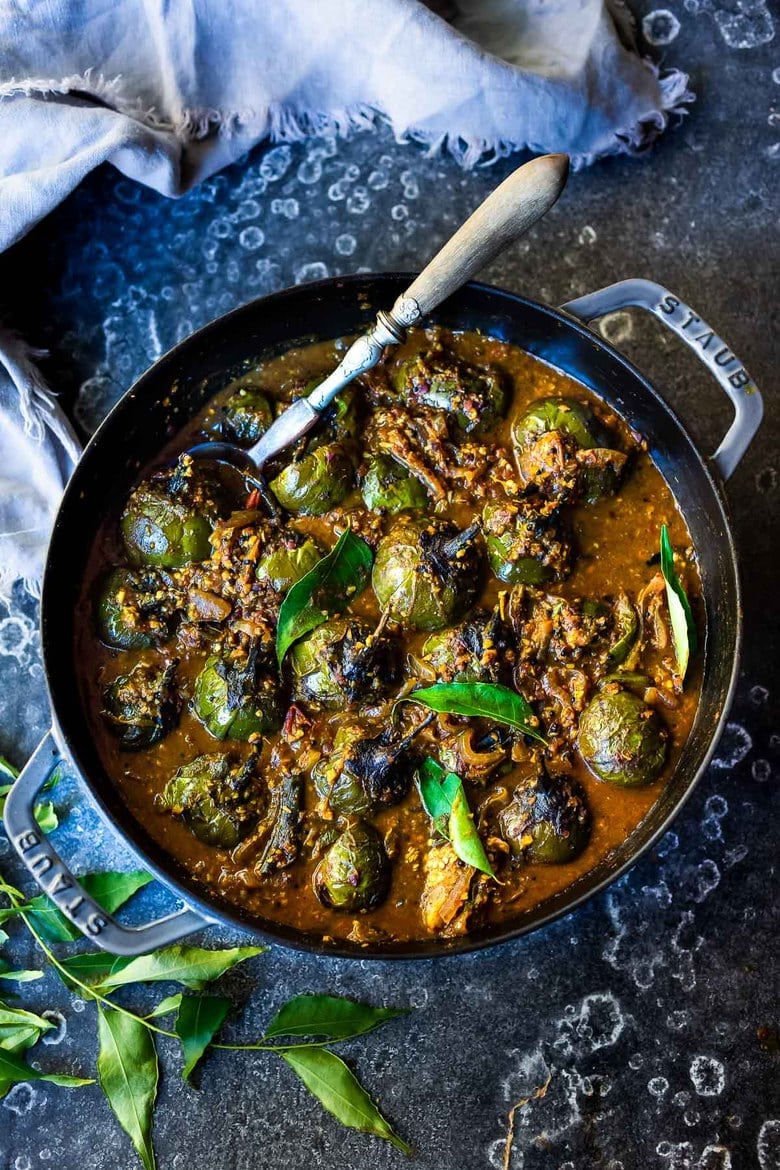 A flavorful recipe for Brinjal Curry (Indian Eggplant) gently simmered in a fragrant Masala sauce until meltingly tender. Serve with Indian-style Basmati Rice and naan bread for a delicious vegetarian or vegan Indian-inspired meal.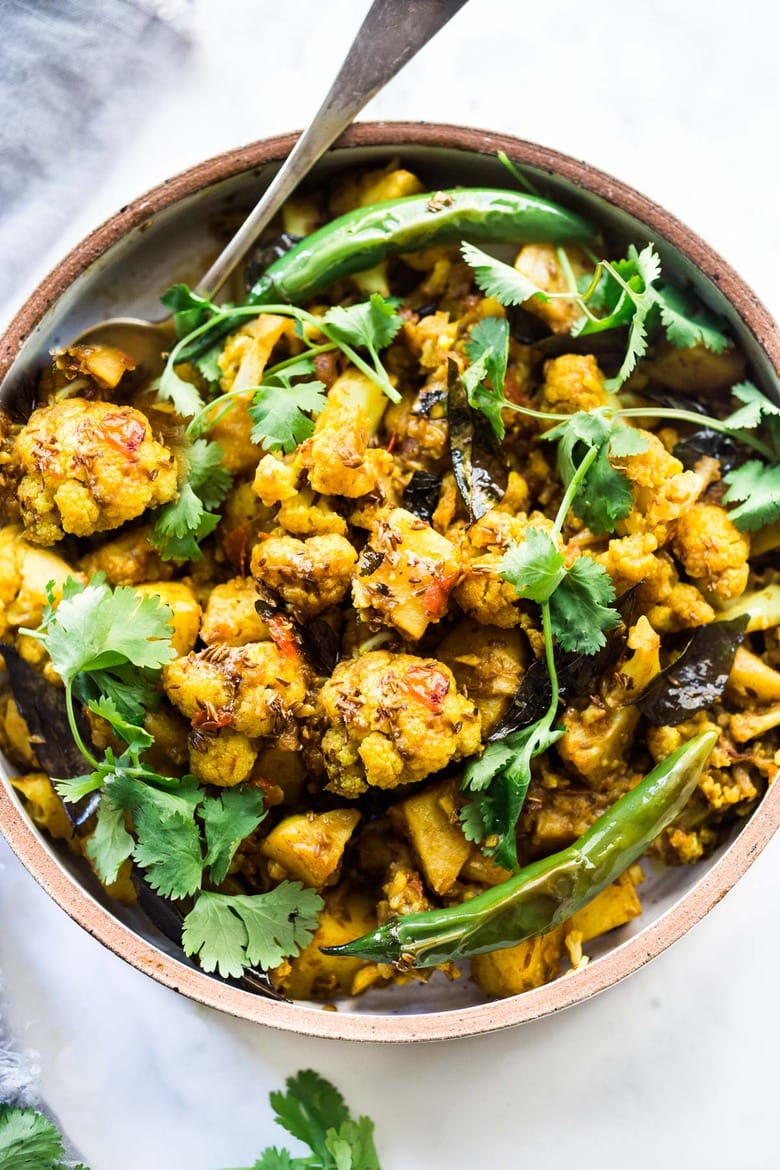 Flavorful Aloo Gobi! Indian-Spiced Potatoes and Cauliflower with Masala Spices- an easy authentic healthy Indian classic that can be made on the stovetop! Vegan adaptable.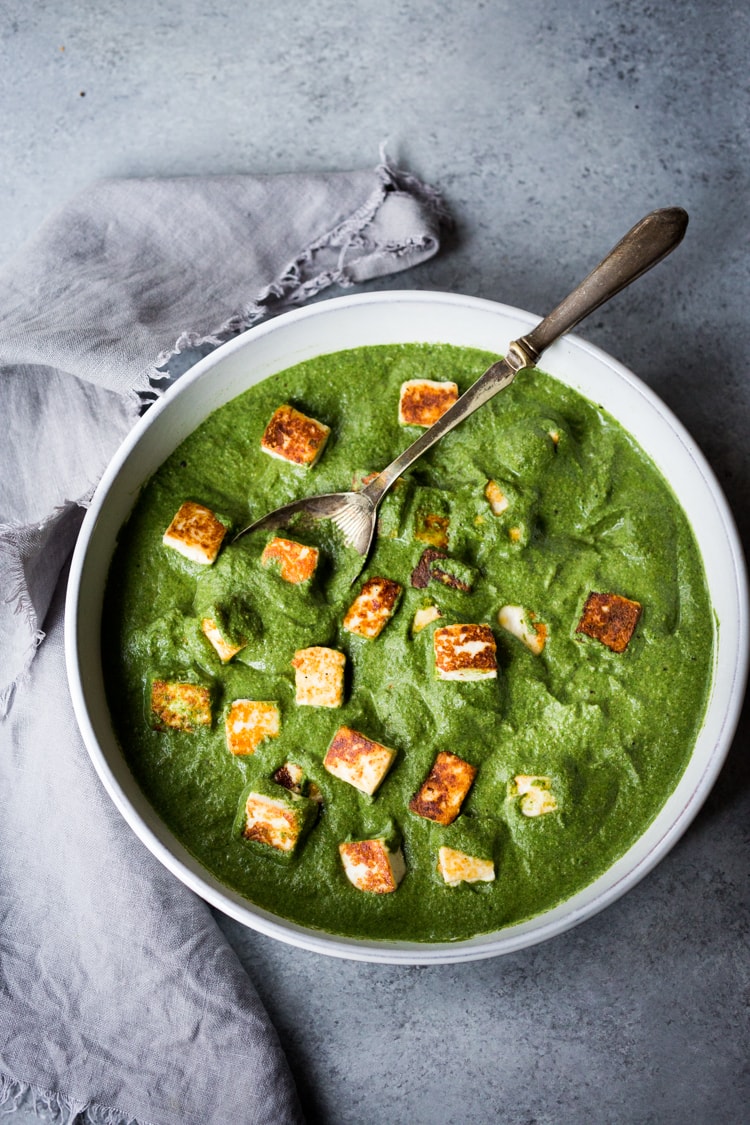 How to make Palak Paneer- a popular Indian recipe made with cubes of paneer ( or sub tofu), gently simmered in a creamy spinach sauce infused with fragrant Indian spices. Make this in 30 minutes. Keto-friendly, Vegetarian & Gluten-free!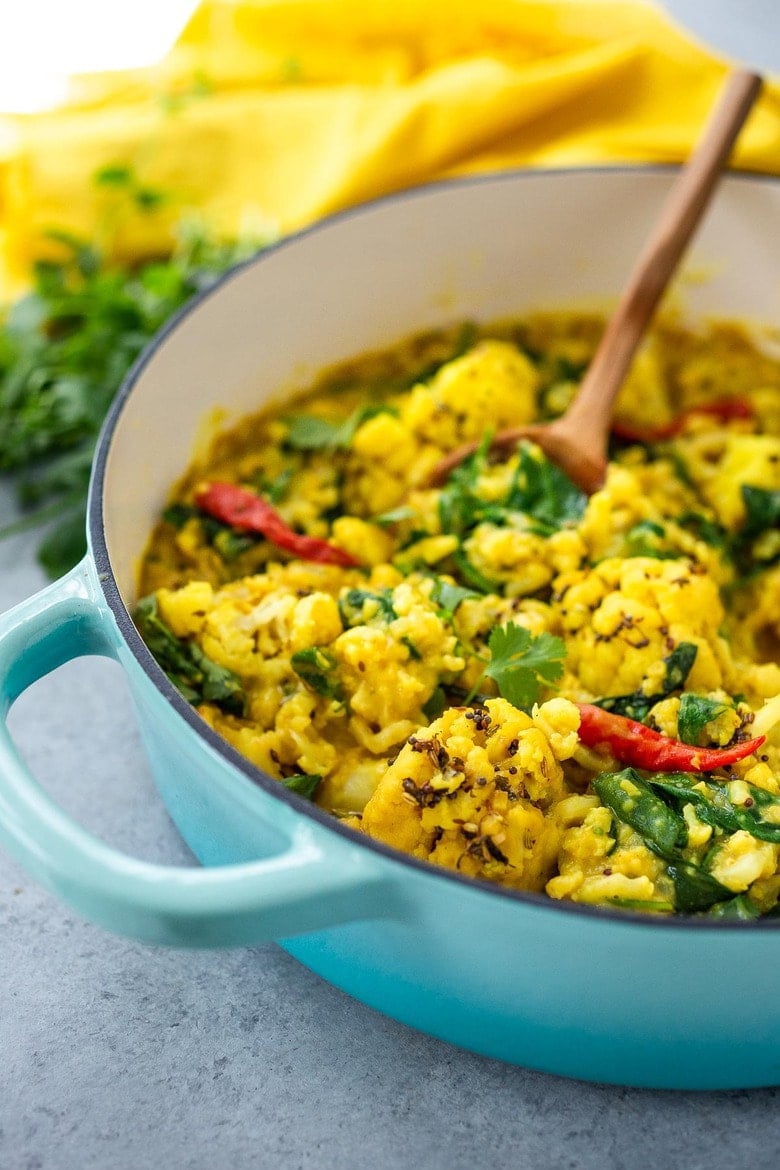 Cauliflower Dal with Coconut and Spinach made with split red lentils and fragrant Indian spices. A healthy comforting, plant-based dinner recipe. Vegan-adaptable.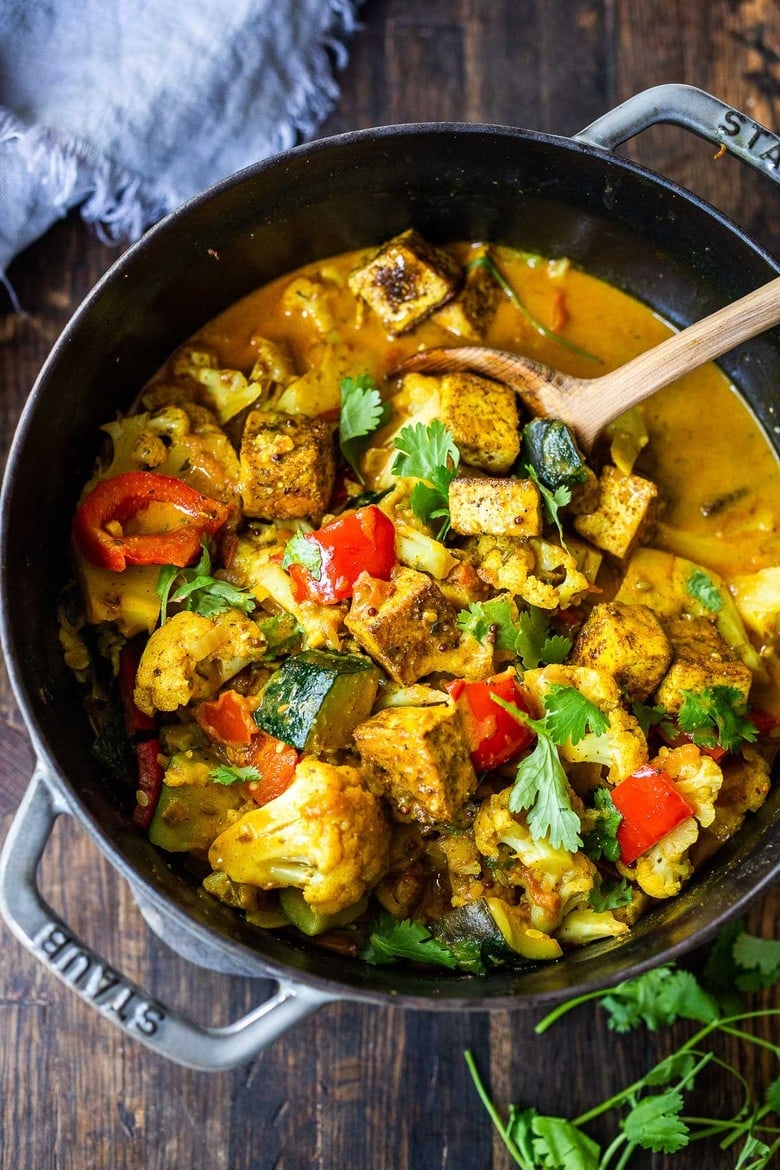 Vegan Tikka Masala with your choice of tofu, paneer or chickpeas and hearty veggies in a flavorful Indian tikka masala sauce. Can be made on the stovetop or Instant Pot.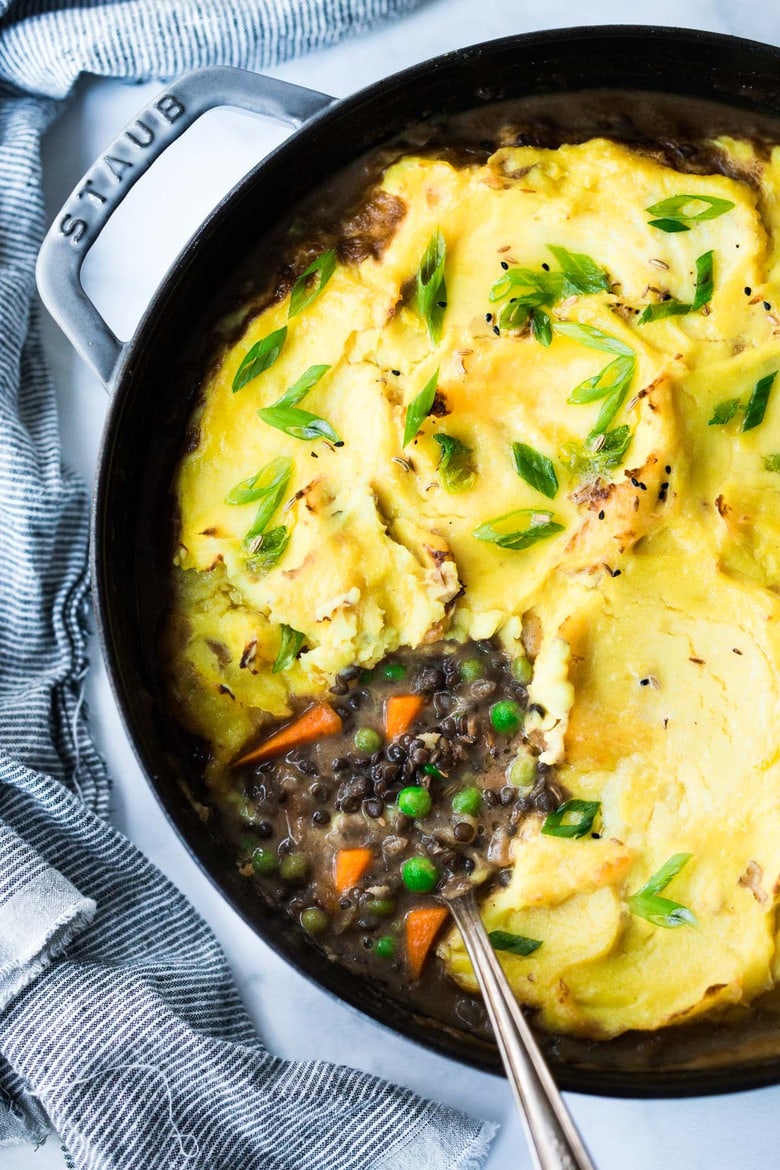 Indian-Spiced Shepherd's Pie with lentils, veggies and fragrant Garam Masala, topped with curry mashed potatoes. Truly one of the most delicious vegetarian recipes on the blog!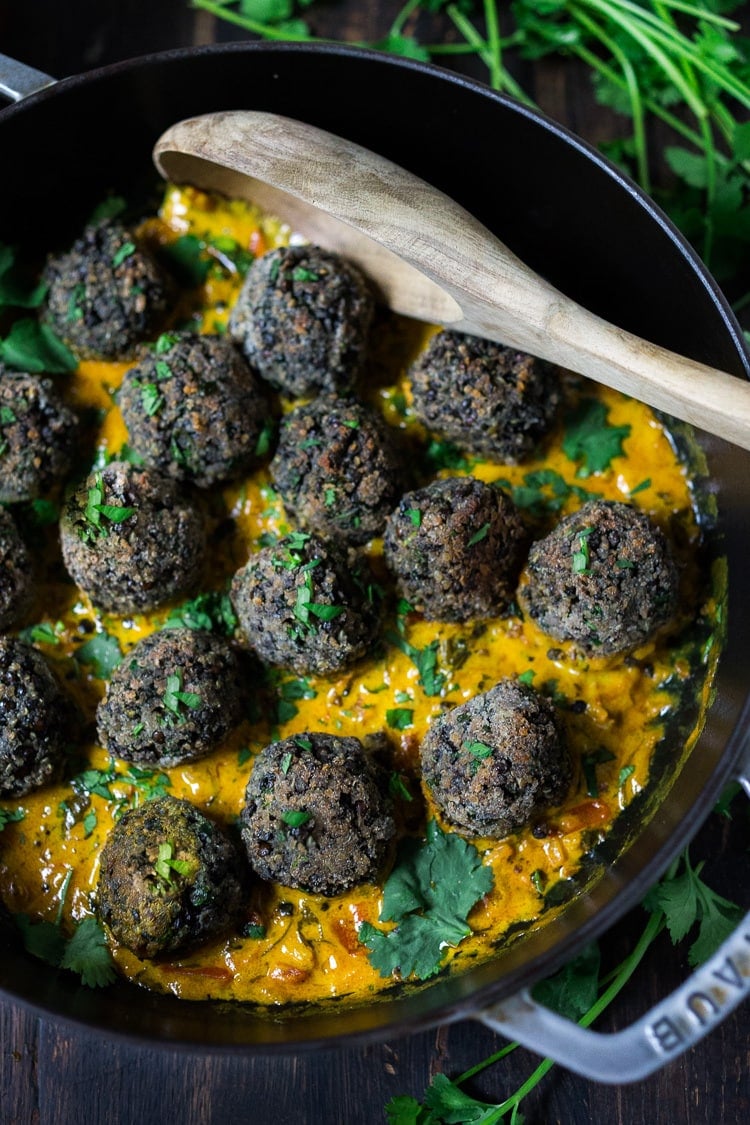 Vegan Lentil Meatballs with Indian Coconut Curry Sauce- a delicious healthy meal infused with fragrant Indian spices. Vegan and Gluten-Free!  Winner of the BEST VEGAN RECIPE on Food 52!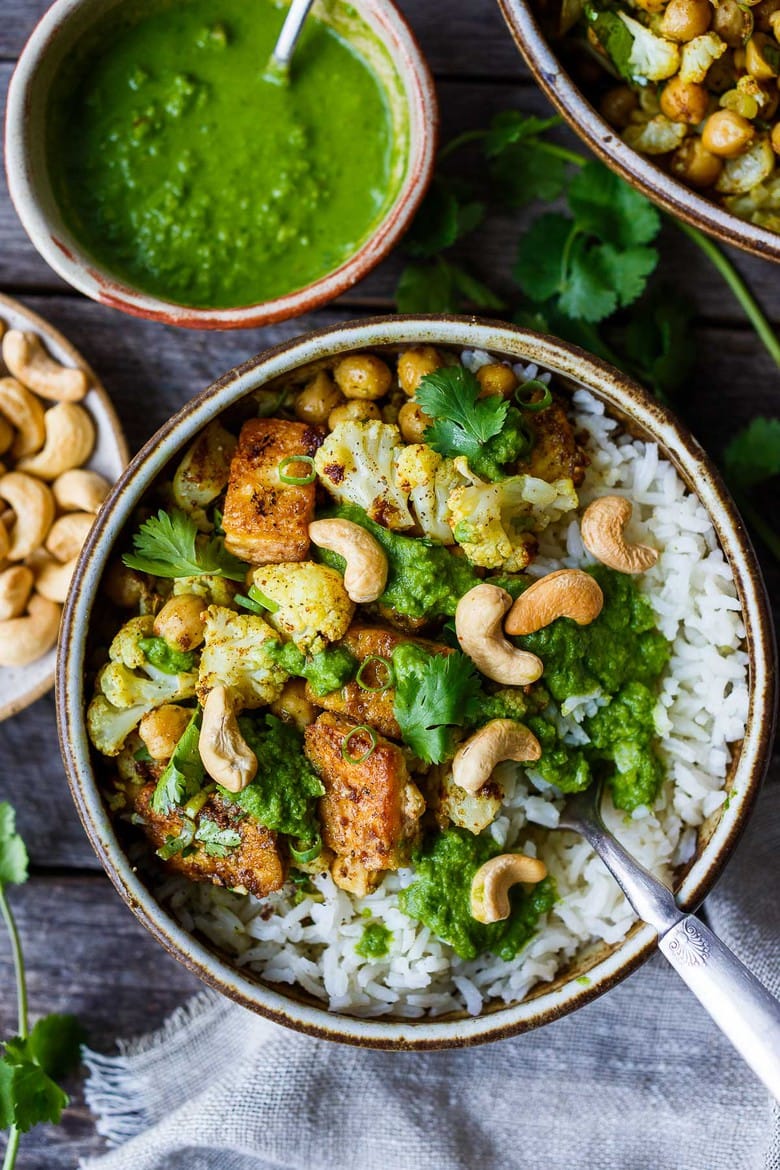 Savory oven-roasted Indian Cauliflower, Chickpea, and Tofu Bowls served over fluffy basmati rice with Cilantro Mint Chutney, seasoned with a simple Madras Curry dressing. A simple dish rich with fragrant spice and amazing flavor.  Healthy,  flavorful, and vegan!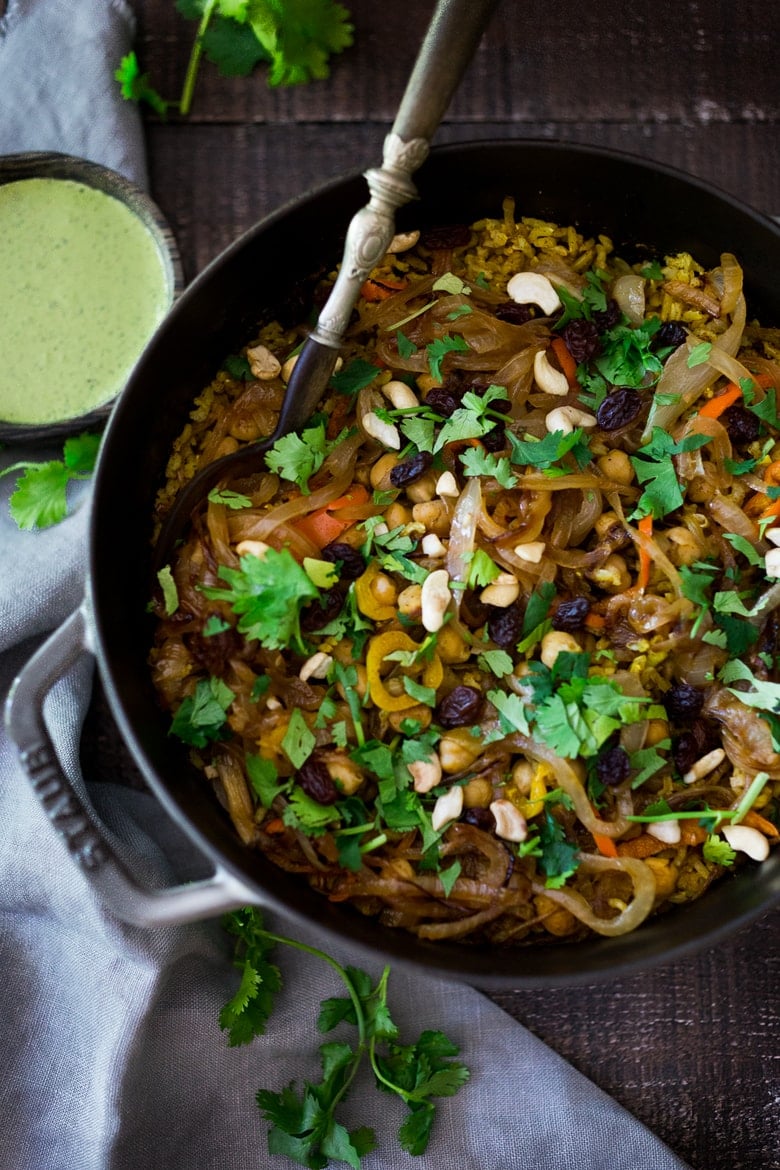 Quick and Easy Vegetarian Biryani! A fragrant Indian rice dish infused with Indian spices – vegan adaptable and gluten-free. A quick and easy weeknight meal.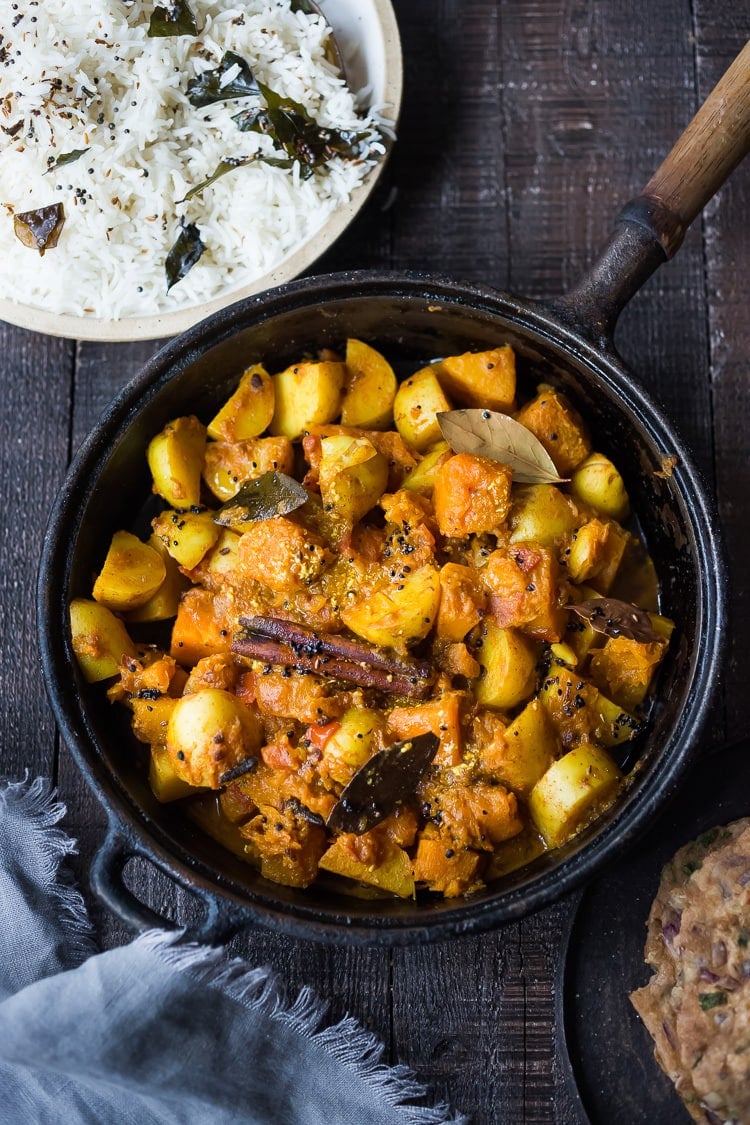 A soothing and comforting North Indian Butternut and Potato Curry hailing from Rajasthan, featuring winter squash and potatoes, using whole spices and ghee, served over fluffy basmati rice.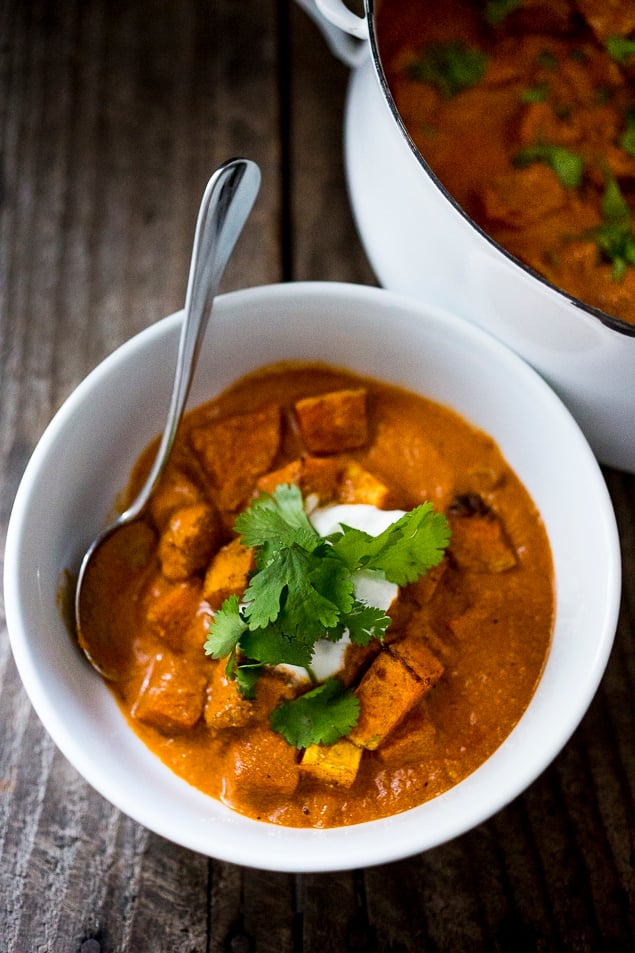 This fall-inspired recipe for Roasted Butternut Tikka Masala can be made with chickpeas (or chicken). The fragrant tomato coconut sauce is infused with Indian spices.  A healthy delicious vegetarian dinner recipe, perfect for fall! Vegan-adaptable  & Gluten-Free.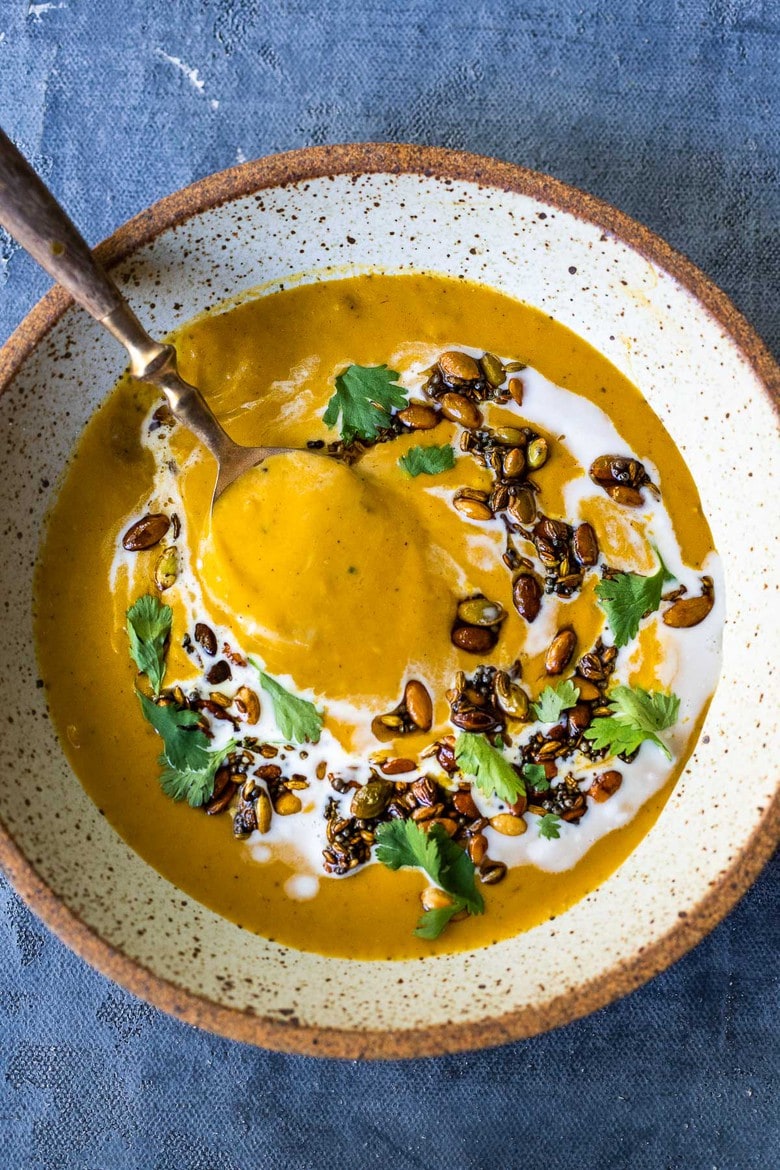 Thick and creamy Pumpkin soup with coconut milk, and warming Indian spices. Vegan and Gluten-free. Use roasted pumpkin or canned pumpkin puree!
Classic Indian Essentials!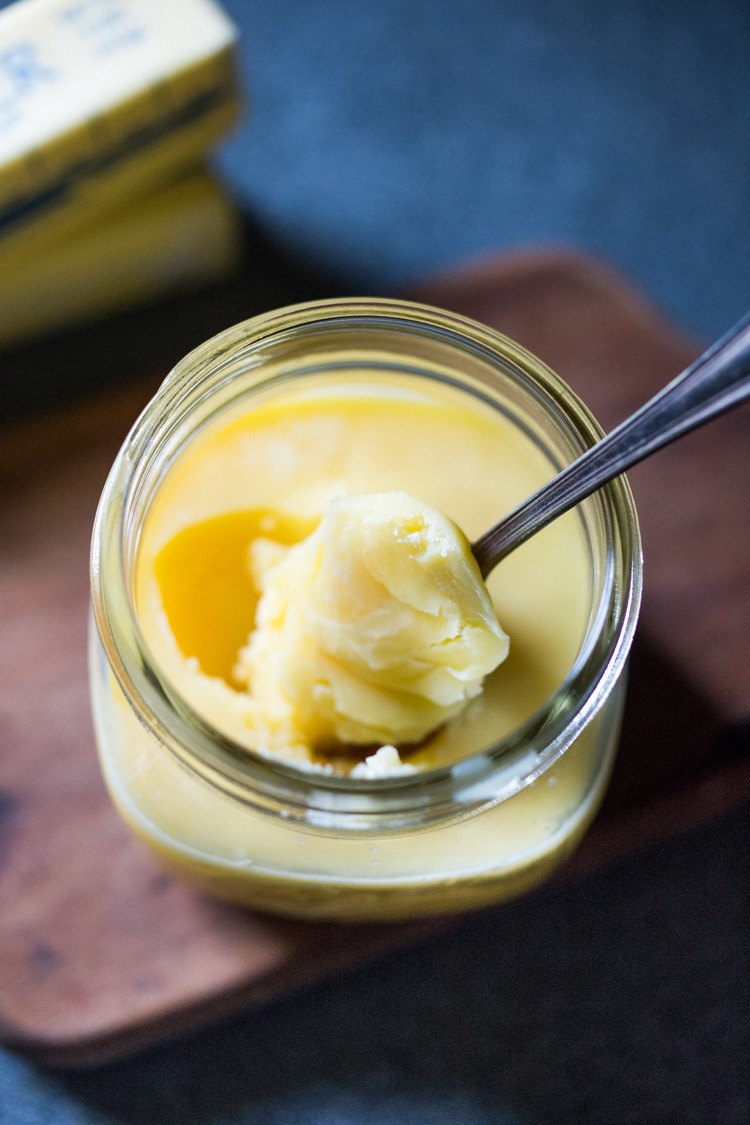 How to make ghee, a simple process that turns butter into the most flavorful foundation for authentic Indian cooking. Removing the milk solids out of butter makes it highly digestible, soothing to the body and according to Ayurvedic medicine, helps balance out the 3 doshas with many health benefits.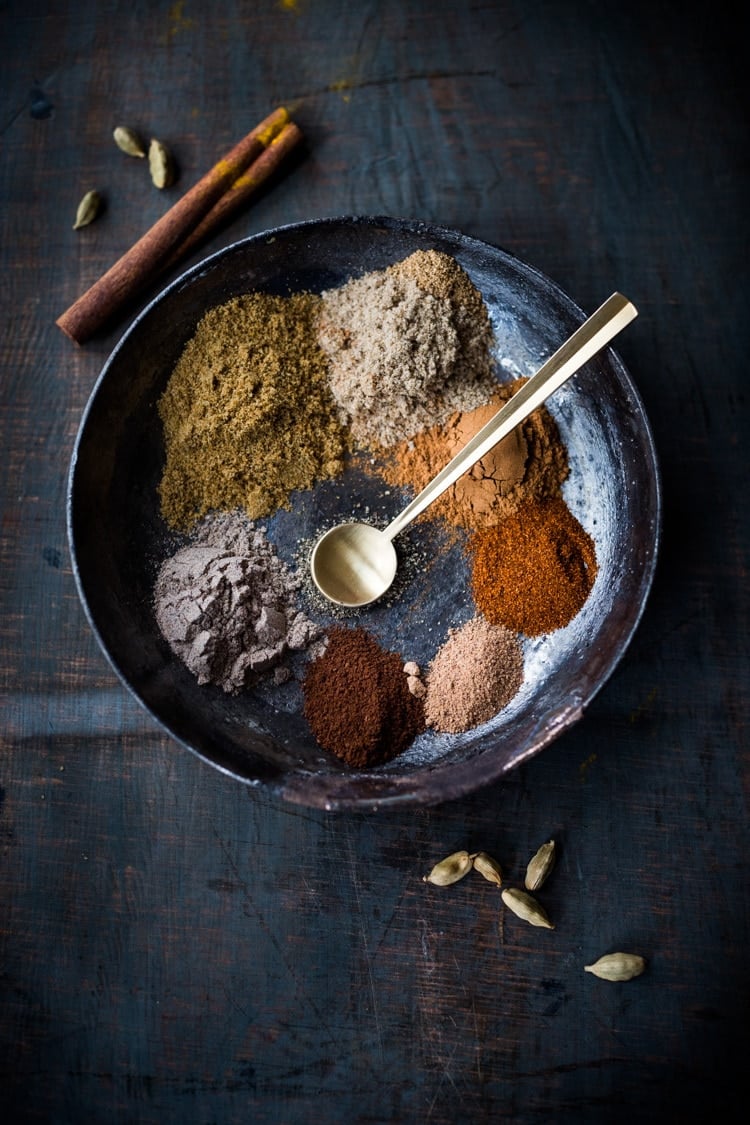 A simple homemade Garam Masala Recipe that can be made in 10 minutes – with ground fragrant spices you already have in your pantry. Easy, healthy and authentic!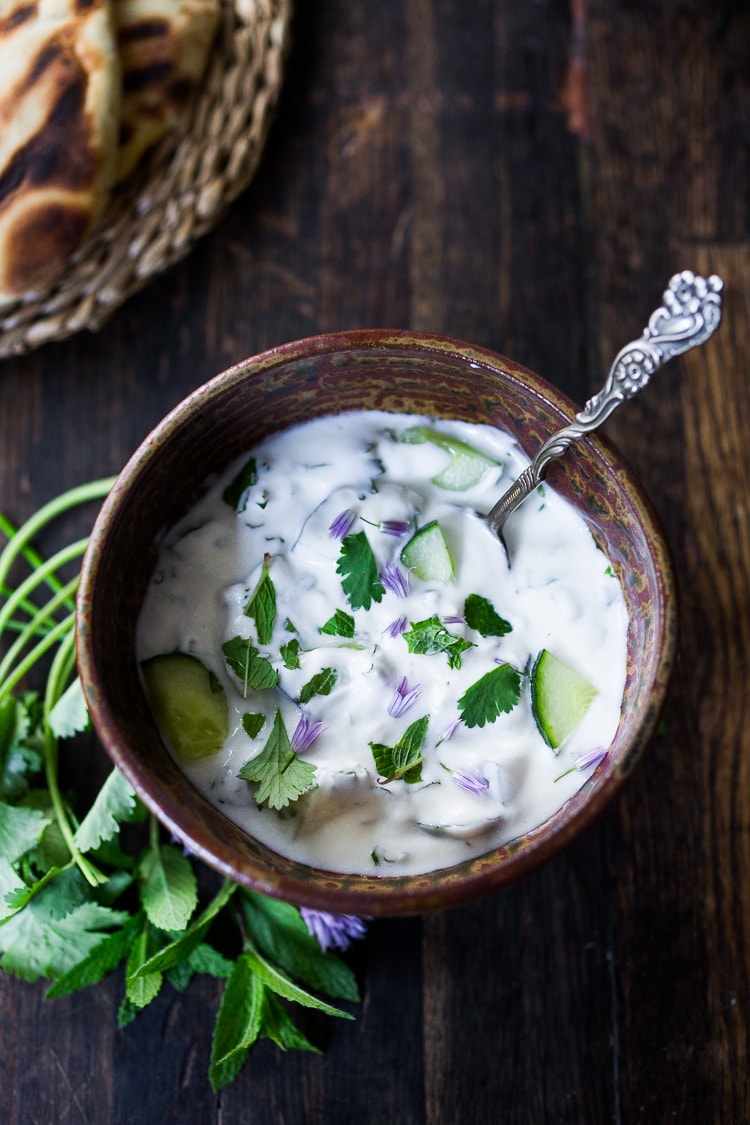 A delicious Raita Recipe- an Indian yogurt sauce with cucumber, mint and cilantro. Cooling and refreshing, serve this with spicy Indian dishes to cool the palate.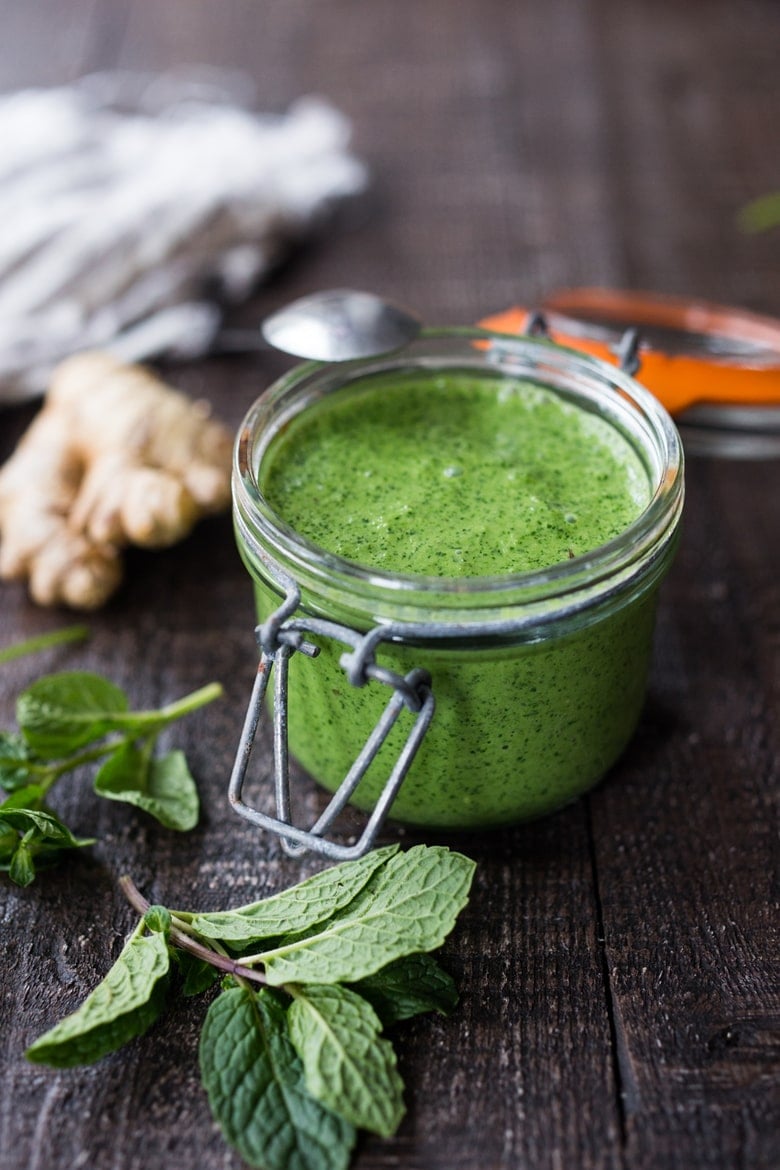 Simple, FLAVORFUL Cilantro Mint Chutney- a delicious accompaniment to Indian food. Can be made in 5 minutes flat!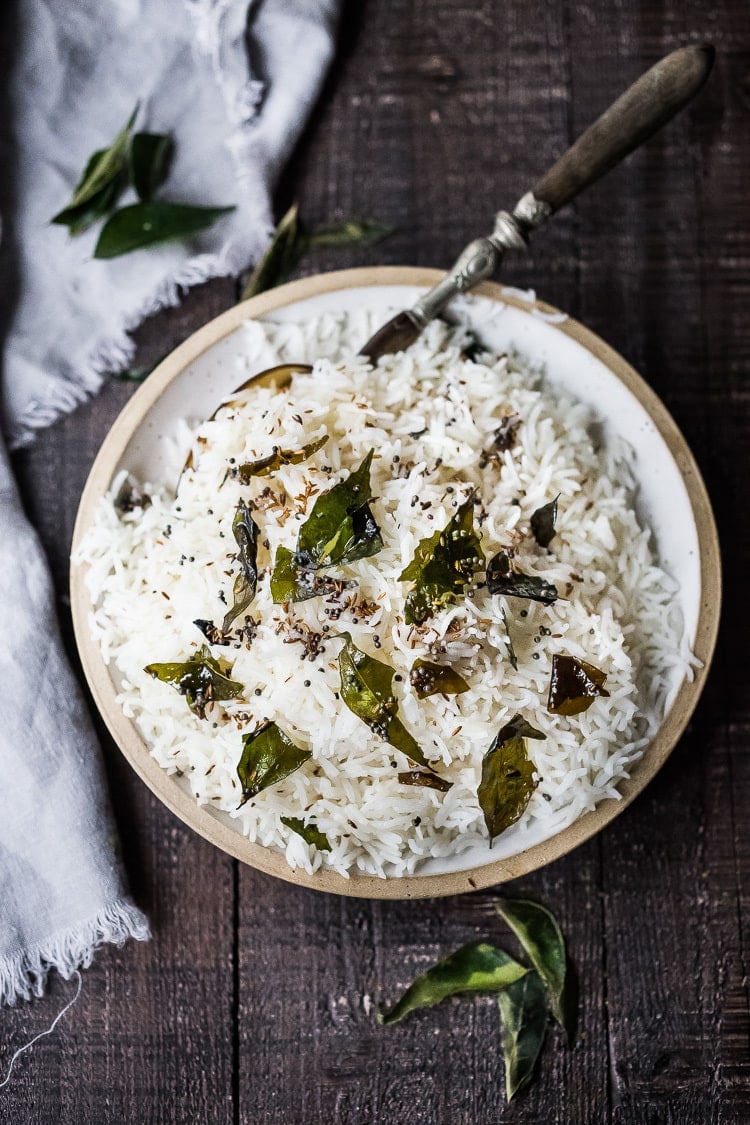 How to cook the fluffiest BASMATI RICE, the way they do in India, that turns out perfect every single time. Flavorful light and fluffy! One of our Best Indian recipes!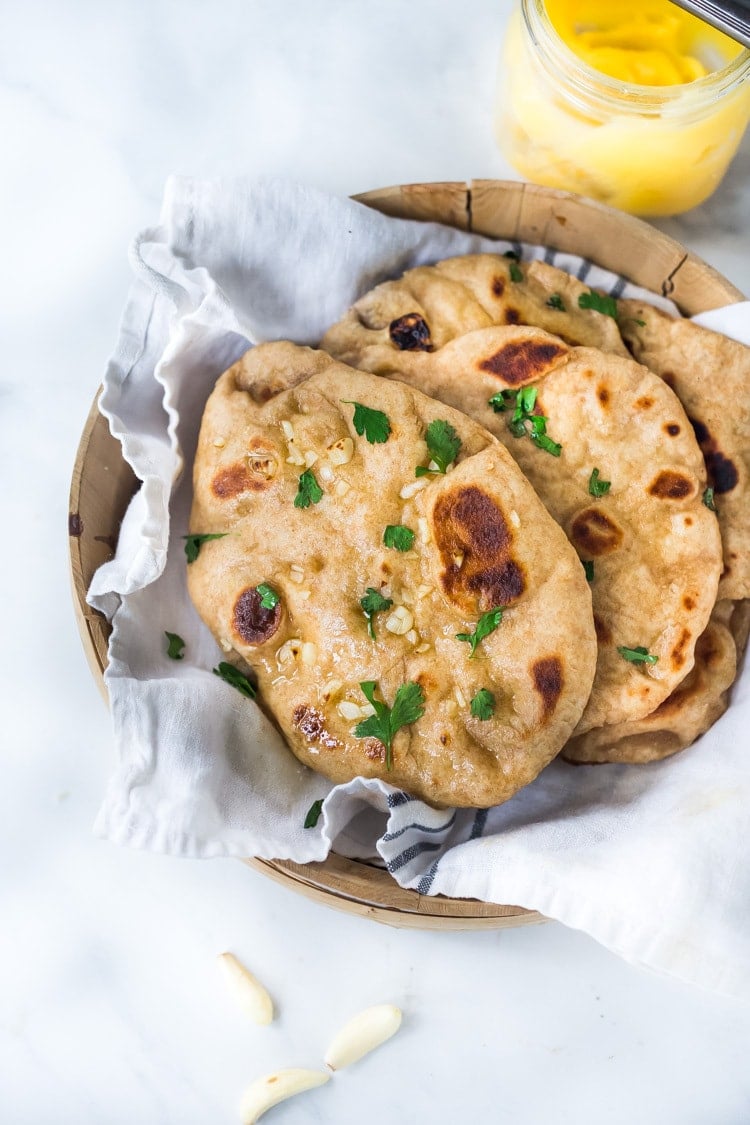 Quick EASY Homemade Naan Bread Recipe- a simple step-by-step guide to making Indian-style- pillowy naan bread in a skillet with all your favorite variations- garlic naan, onion naan and seeded naan!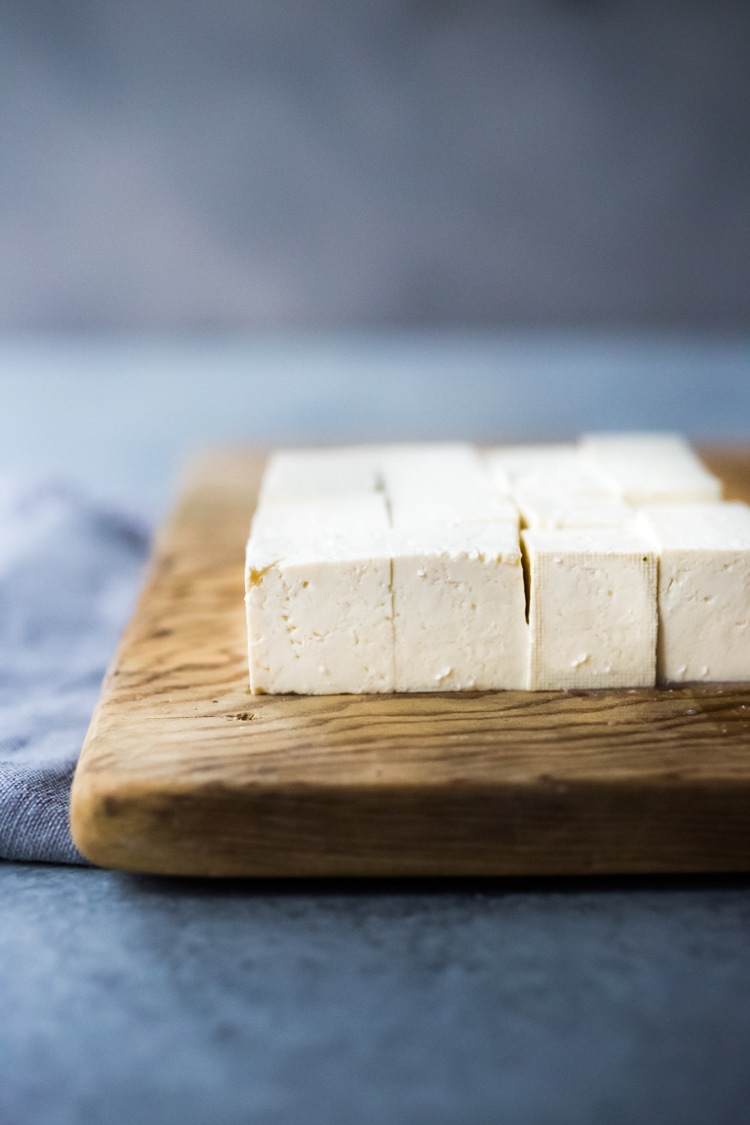 How to make Paneer at home – a fresh Indian Cheese that can be made in under an hour! Use in Indian curry, masala, wraps and stews! Easy, step-by-step recipe!
Easy Indian-Inspired Side Dishes!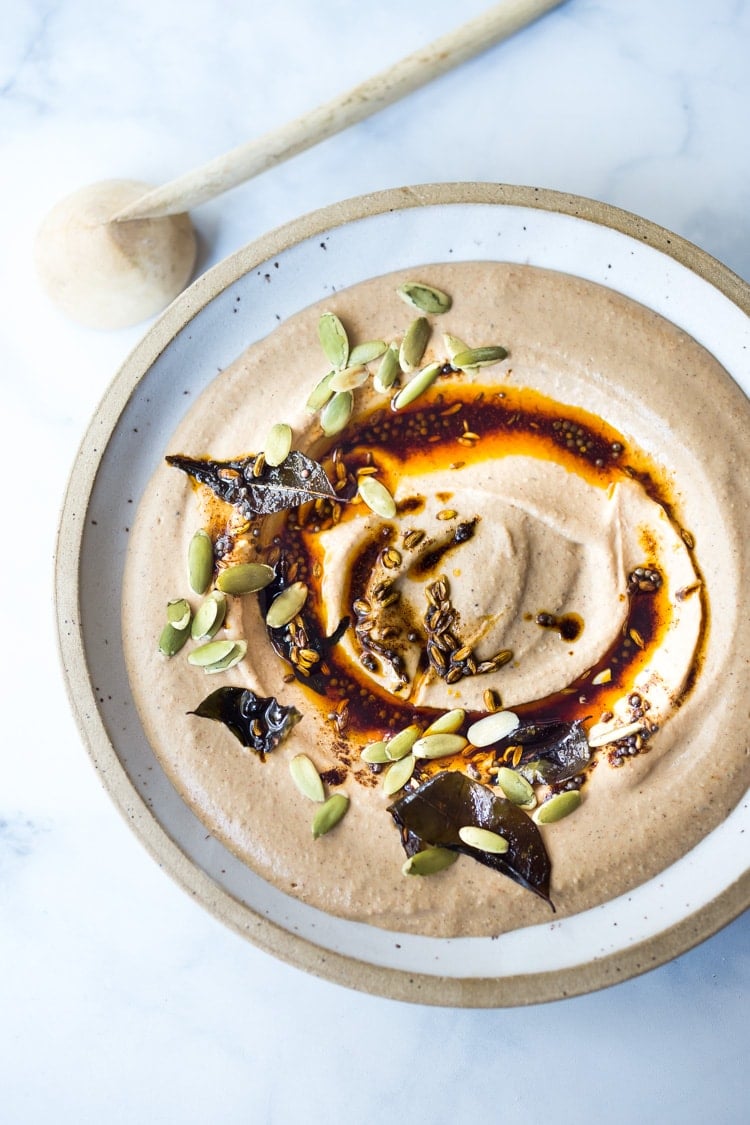 Tandoori Hummus – a delicious Indian twist on the classic, seasoned with garam masala spice and garlic. This Healthy homemade hummus is vegan easy to make, and has the BEST flavor! Serve with naan or pita!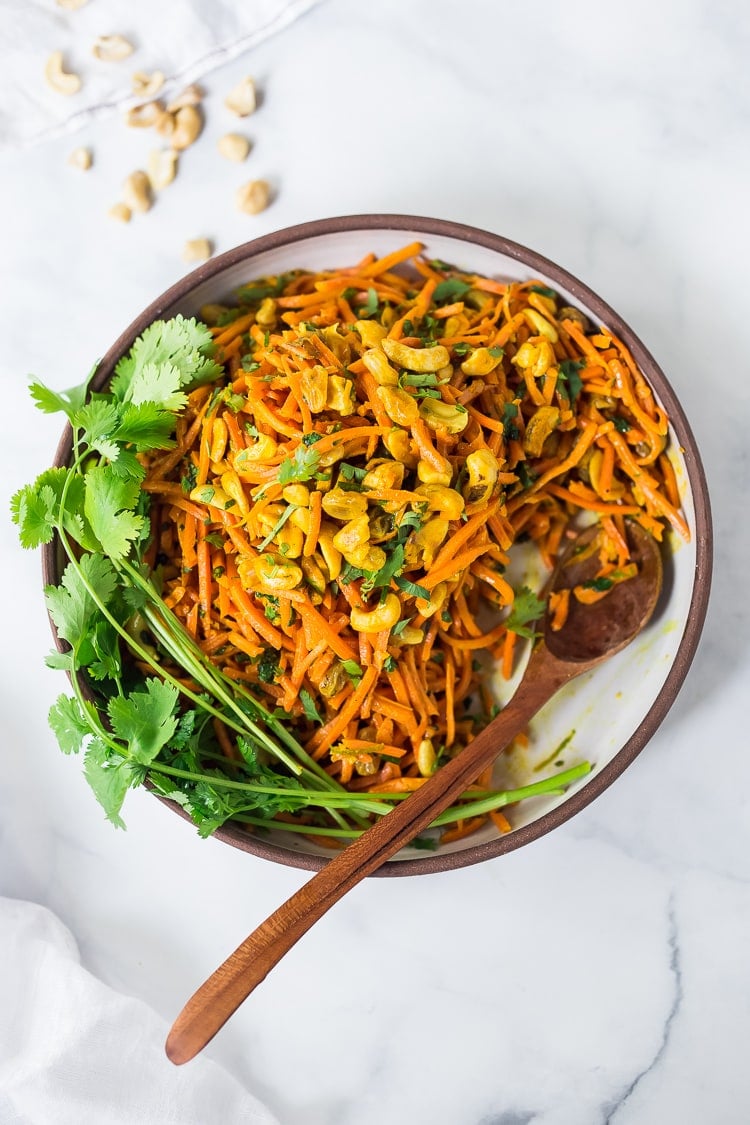 Bombay Carrot Salad with cashews and raisins, tossed in a fragrant Indian Curry dressing. Healthy and vegan this carrot salad recipe is so EASY to make, and can be made-ahead.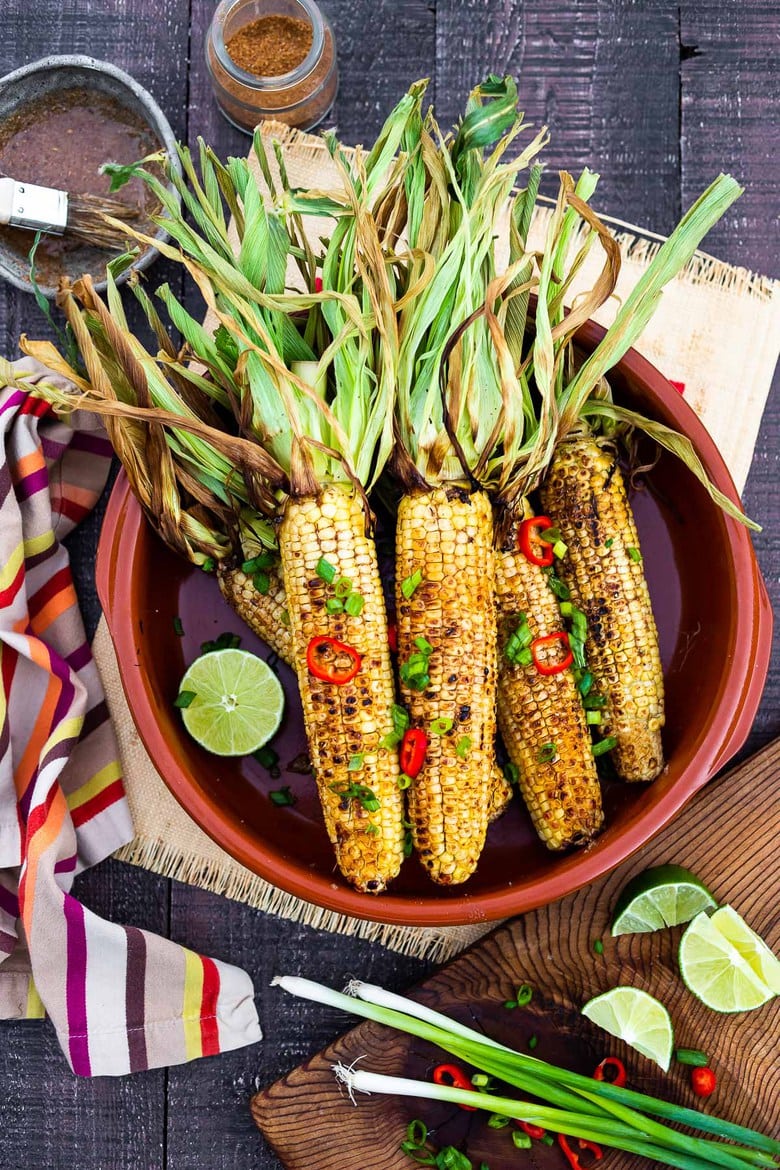 This Indian Masala Street Corn hails from the streets of Bombay. It's lathered with ghee and garam masala spice- a simple easy summer side dish to add to your next Indian feast!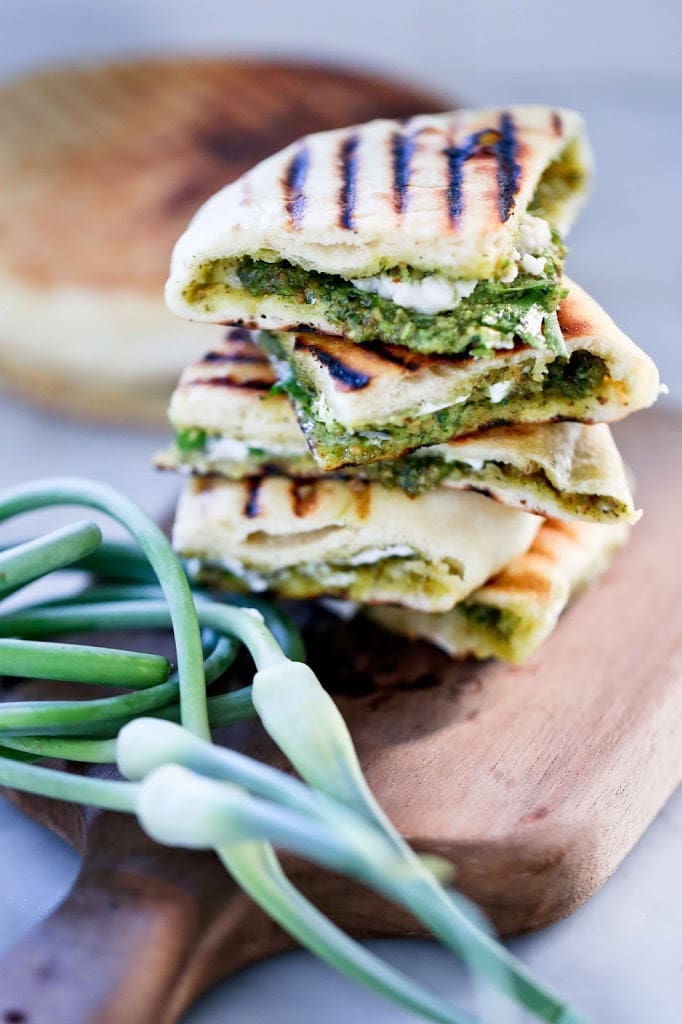 The BEST Grilled Naan Bread with a delicious, Indian-style, Garlic Scape Chutney! Easy, step-by step instructions, perfect every time! Full of great flavor!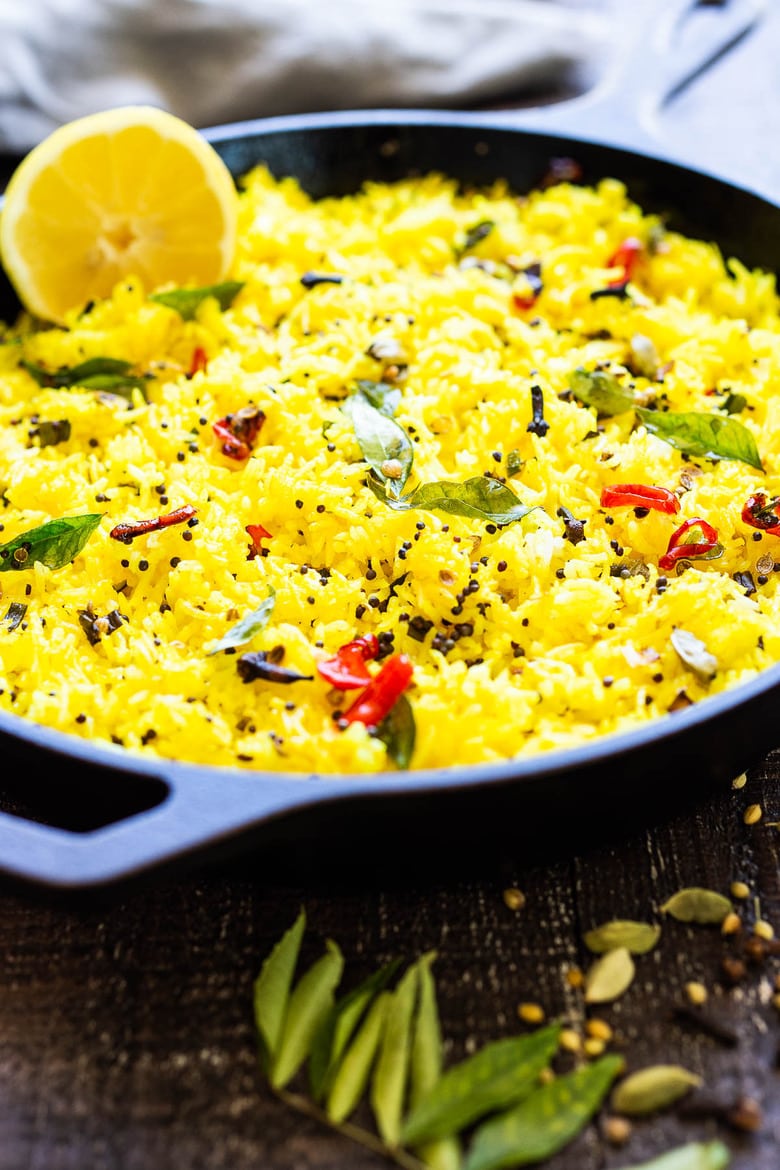 How to make Indian Lemon rice. Infused with Indian spices, this fragrant rice dish is the perfect side to your Indian meals.
Rich and luscious, this Coconut Creamed Spinach has a silky melt-in-your-mouth texture. Simple to put together and makes for the perfect Indian-inspired side dish.  Vegan and Gluten-Free!
Flavorful Indian Dinner Recipes (with Fish, Lamb, and Chicken)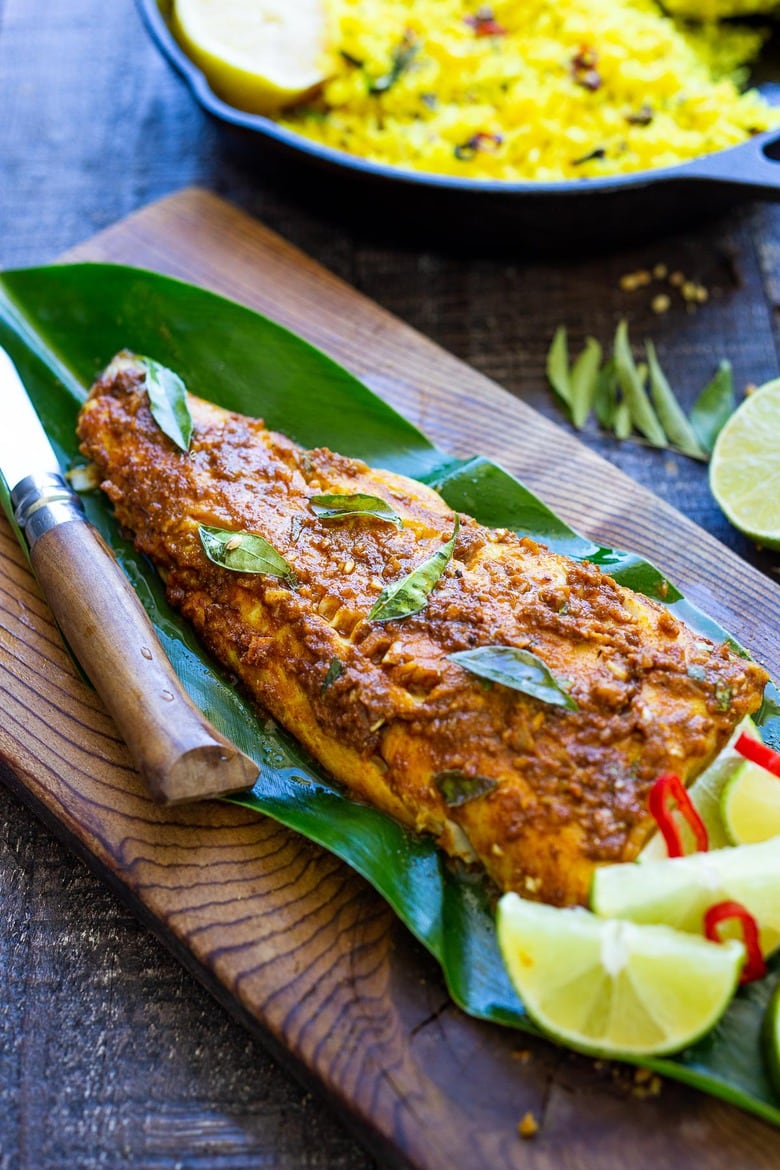 Here's a simple yet super flavorful Indian recipe for Kerala-Style Fish, made with a flavorful paste that is either grilled or roasted in the oven. Curry leaves and Tamarind give this Indian dinner its unique flavor.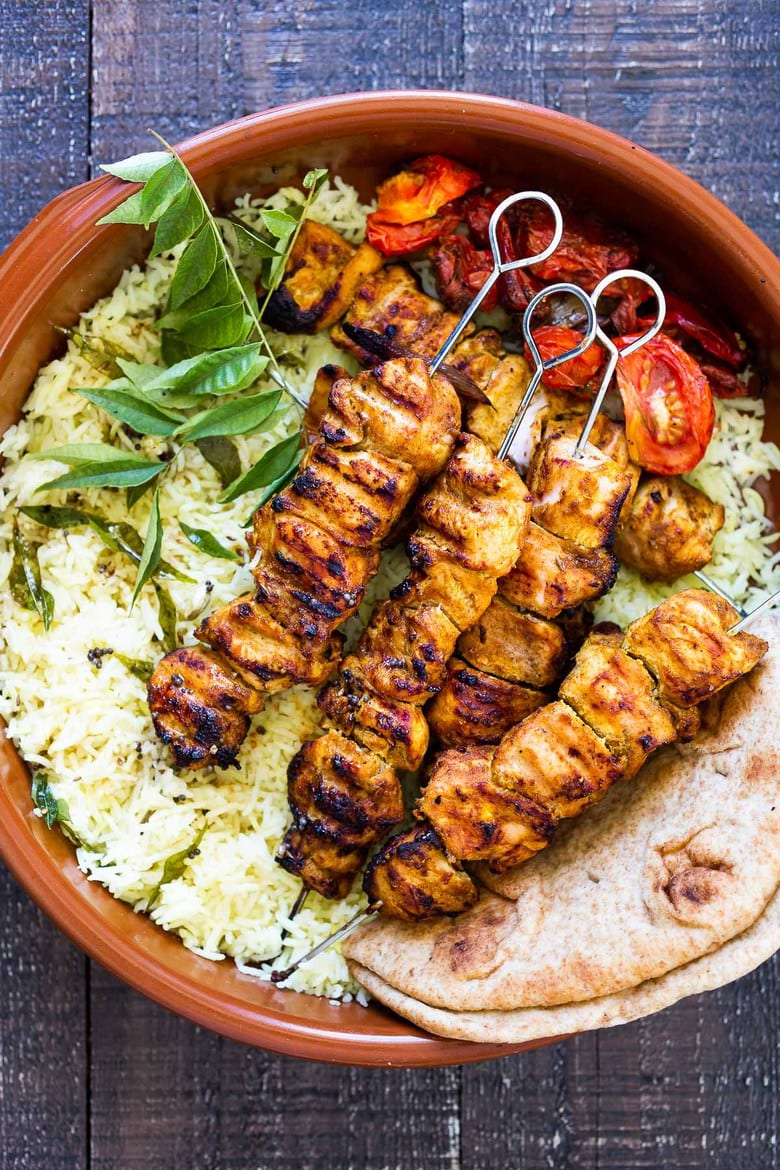 Grilled Tandoori Chicken- an easy authentic Indian dinner recipe with a simple yogurt marinade using chicken thighs. Serve with naan and Raita Sauce.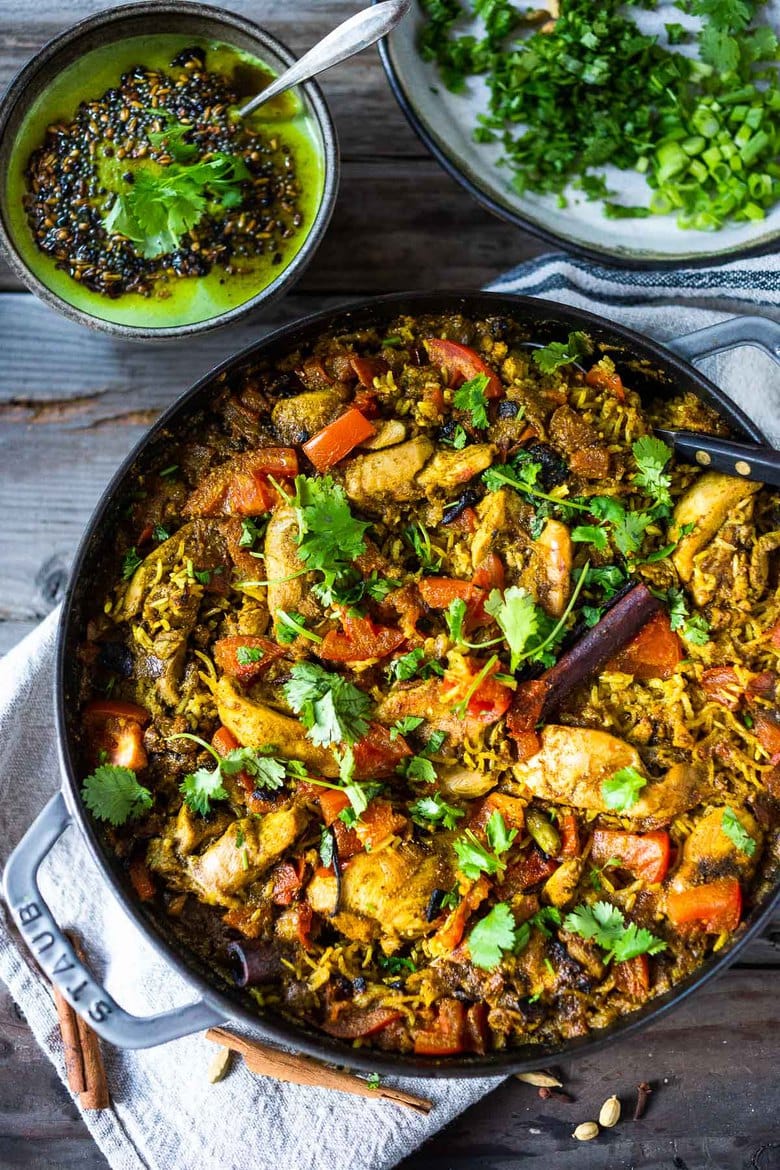 An authentic & insanely delicious recipe for Chicken Biryani with Cilantro Yogurt Sauce. A hearty, cozy, Indian dinner recipe.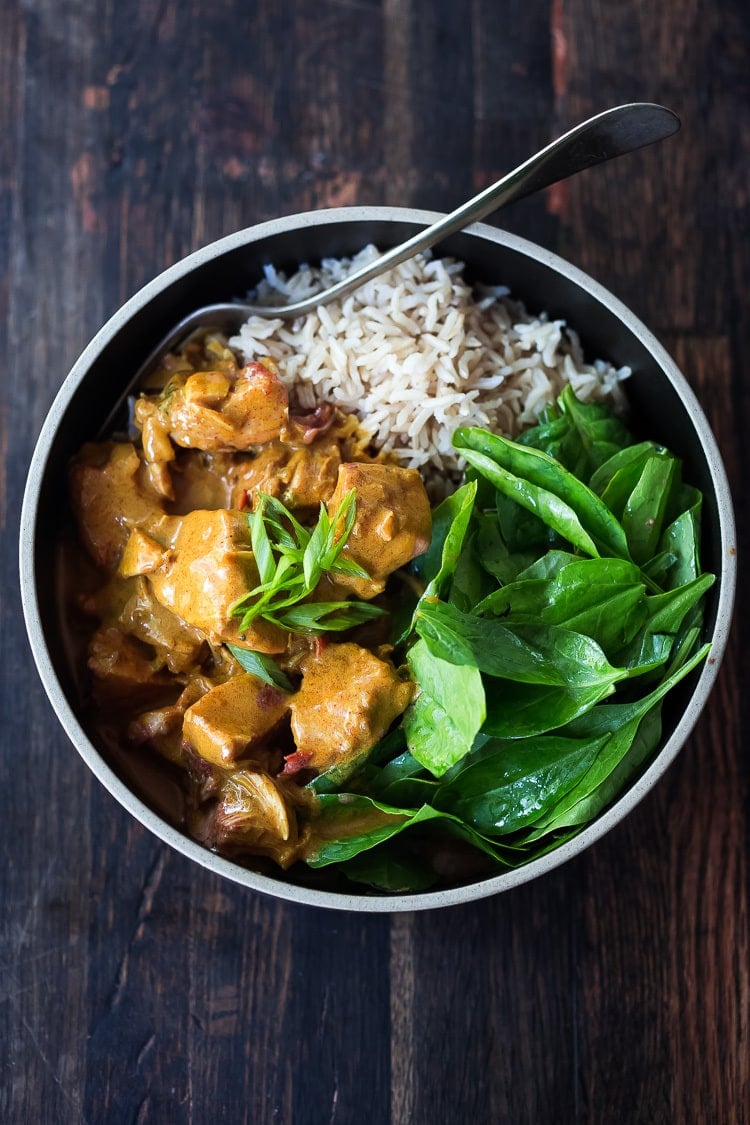 Say hello to your new favorite weeknight dinner! Instant Pot Tikka Masala using chicken breast or thighs, bathed in the most fragrant Indian coconut curry sauce.  Serve with Naan, over basmati rice, or, for a low-carb version, serve over a bowl of baby spinach! This can also be made on the stovetop! A fast and easy weeknight dinner that is bursting with flavor!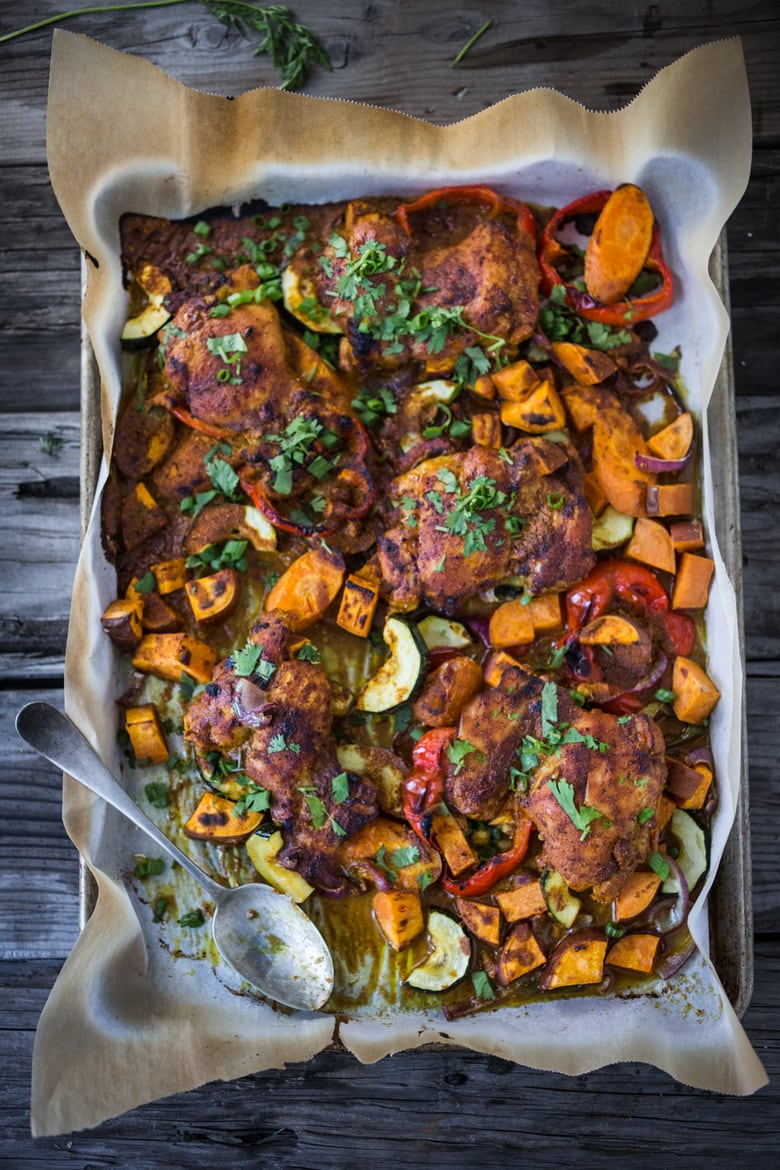 Simple Baked Tandoori Chicken (or Tofu) with "clean-out-your-fridge" veggies and flavorful tandoori marinade, all cooked on a sheet-pan. This  healthy indian recipe is vegetarian Adaptable!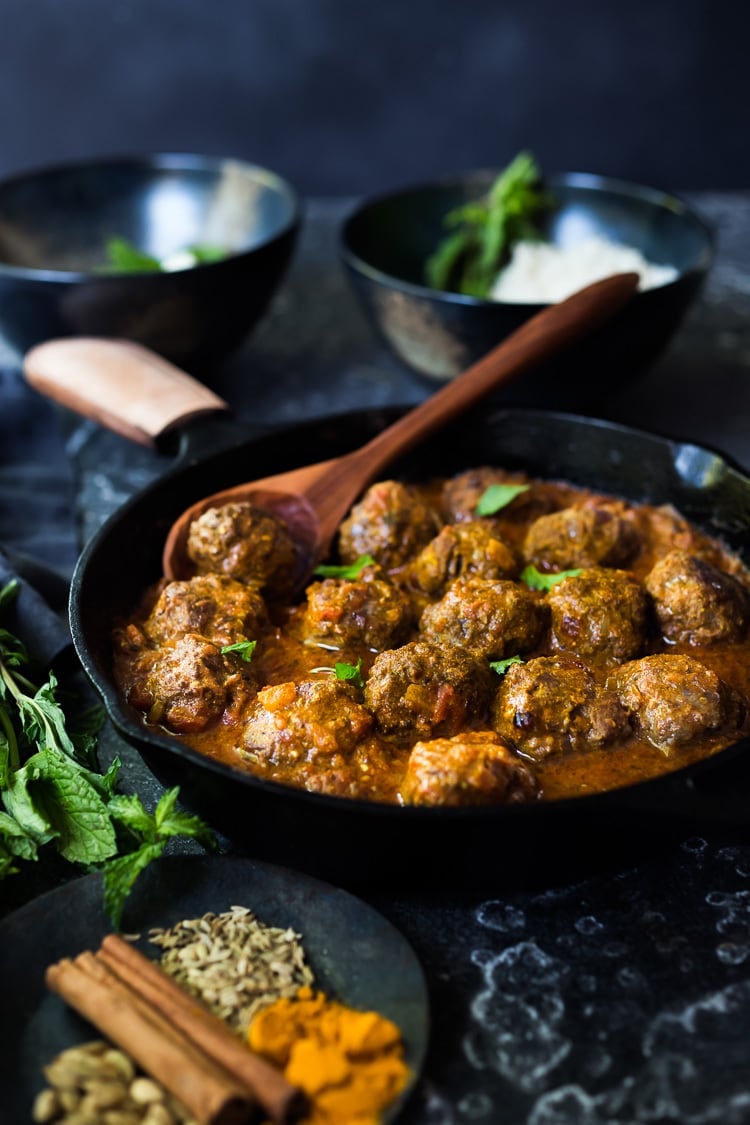 Lamb Meatballs with Indian Curry Sauce- a simple easy Indian dinner that is full of flavor! Gluten-free, keto and Paleo!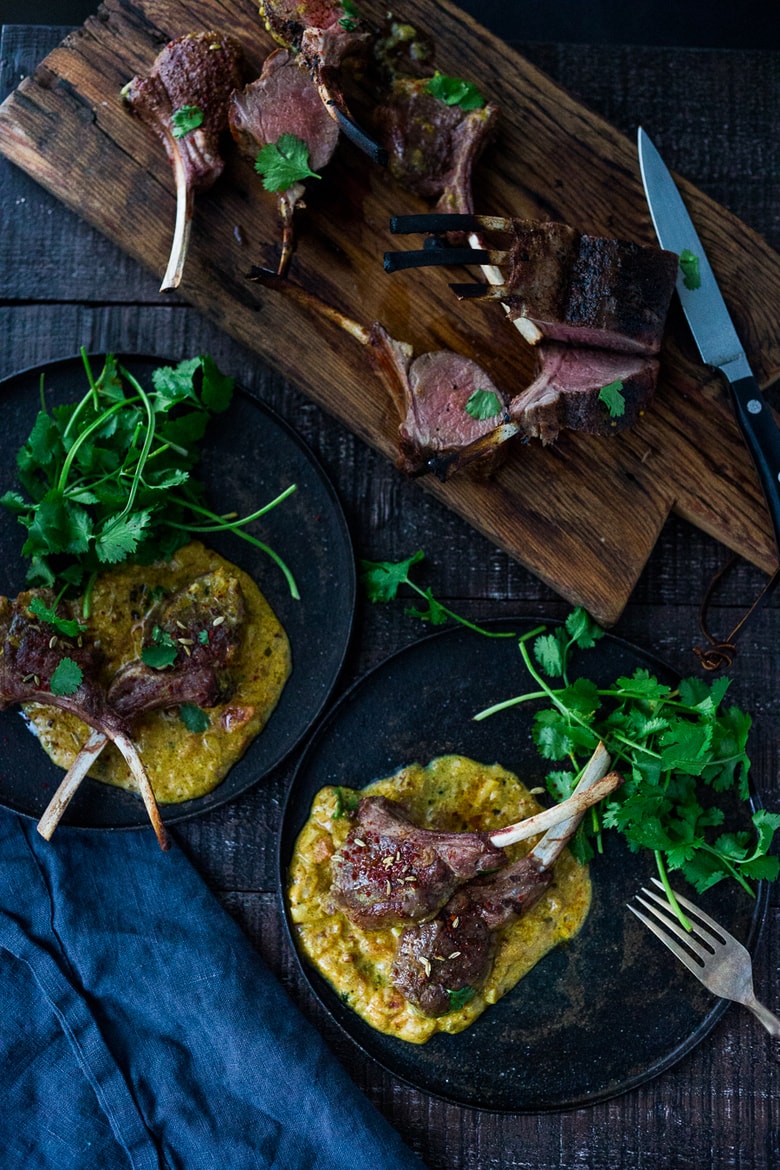 Oven-roasted Lamb Chops with the most fragrant Indian Curry Sauce! An easy flavorful Indian dinner recipe that is perfect for special gatherings.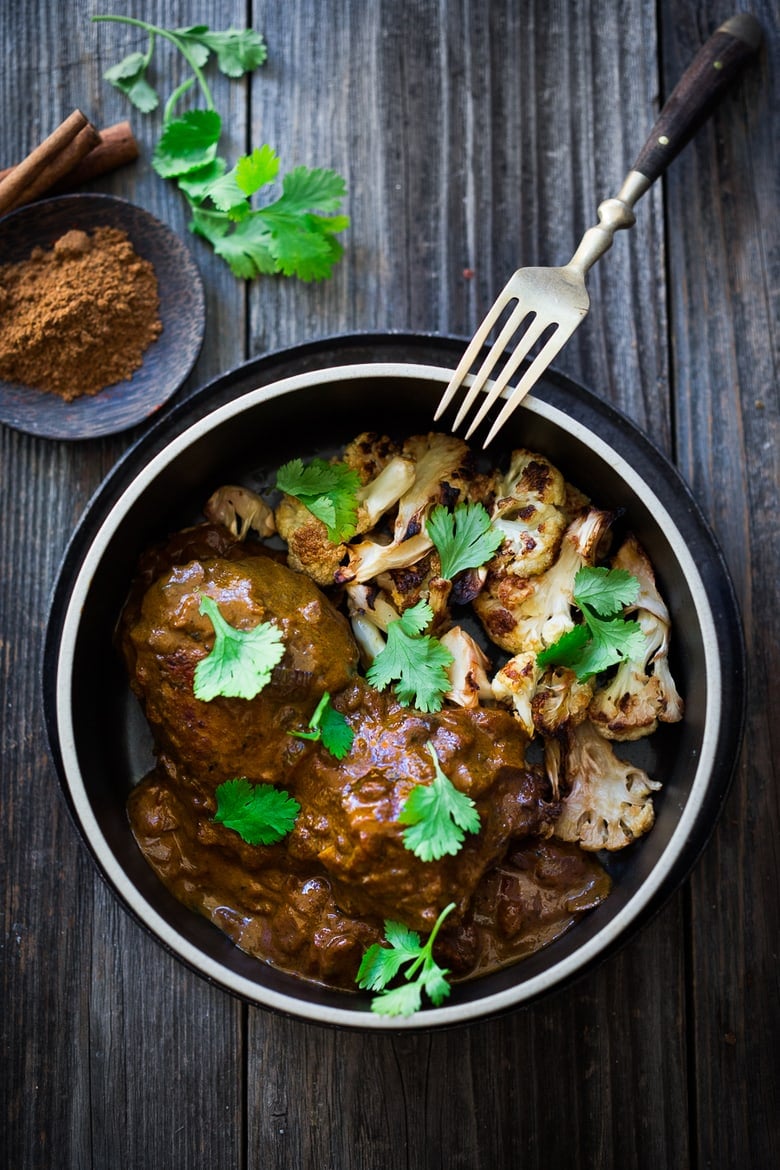 Indian Butter Chicken ( or Cauliflower) gently simmers in fragrant Tomato-Ginger-Coconut Sauce infused with Indian spices – a classic Indian recipe and perfect comfort food on chilly winter nights. Vegan adaptable! Serve with fluffy basmati rice or naan bread!
Indian Drinks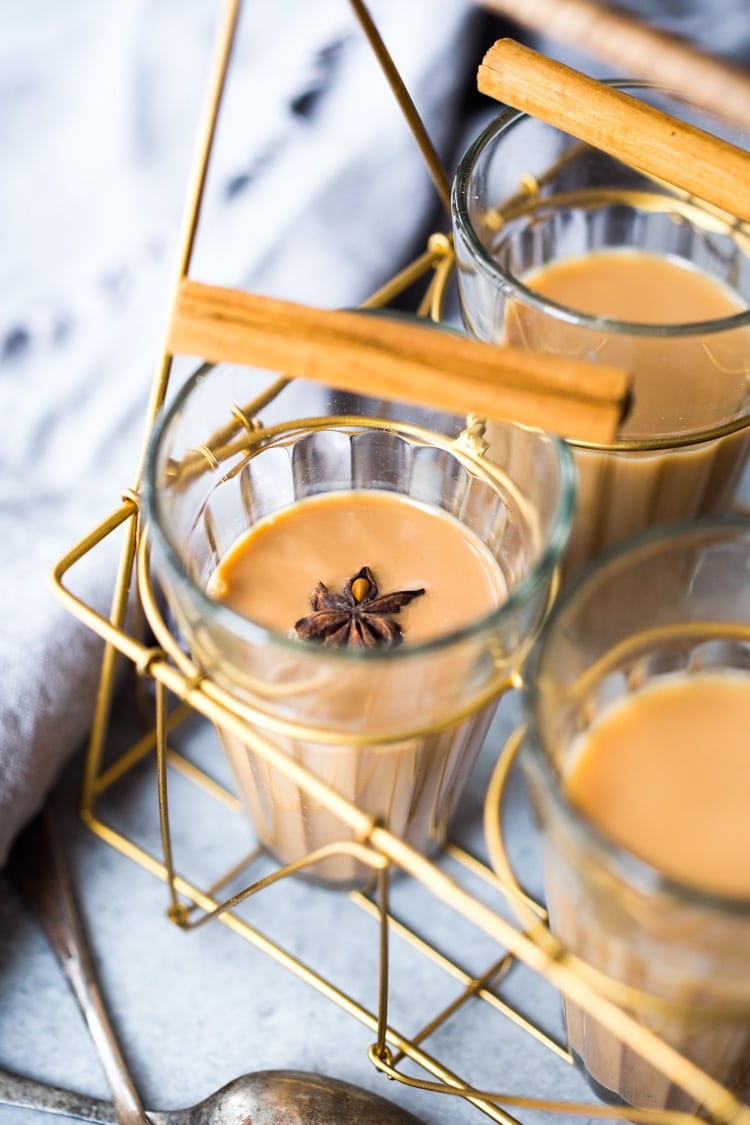 Probably the most popular Indian recipe on the blog, this authentic Masala Chai, is made with fragrant whole spices like they do in India. A beautiful addition to any Indian Feast.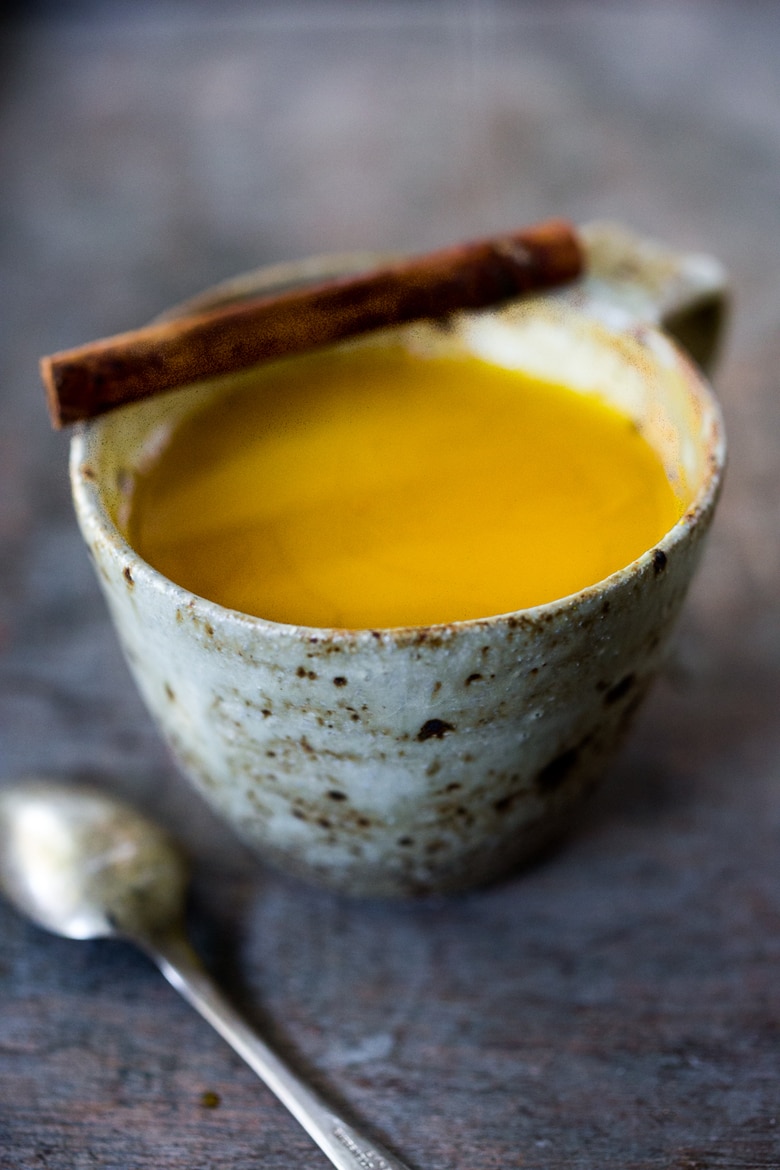 Ayurvedic Turmeric Detox Tea…a special blend of turmeric, ginger and whole spices…a "daily drink" to support the liver and soothe the body.
Print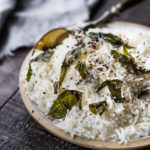 35+ Mouthwatering Indian Recipes Everyone Will Love!
Prep Time:

5

Cook Time:

20

Total Time:

25 minutes

Yield:

4

-6

1

x

Category:

side dish

Method:

stovetop

Cuisine:

Indian

Diet:

Vegetarian
---
Description
Deeply nourishing and incredibly delicious, these vibrnt Indian recipes are richly spiced and full of authentic flavor.  You may be surprised at how easy it can be to make your favorite Indian dishes at home!
---
7

–

8

cups

water

1/2 teaspoon

salt

1

cup

basmati rice, rinsed.
Indian Tempering Oil:
---
Instructions
Bring water and salt to a boil.
Add rice and simmer gently at a low boil, uncovered over medium heat until rice is just perfectly tender- check at 8-10 minutes, and continue cooking if need be. Keep in mind brown rice will take longer.
Drain, and let stand over a strainer for 5 minutes.
Feel free to place it back in the pot and cover until ready to serve. 
Optional Indian Tempering oil: Heat ghee over medium heat. Add seeds, salt and leaves, and saute until seeds begin to crackle- about 30-60 seconds. Turn heat off.
Place rice in a serving dish and spoon tempering oil over top.
Serve immediately!
---
Nutrition
Serving Size:

¾ cup ( including the ghee tempering oil)

Calories:

150

Sugar:

0 g

Sodium:

111.6 mg

Fat:

4.8 g

Saturated Fat:

2.6 g

Carbohydrates:

24.2 g

Fiber:

1.1 g

Protein:

2.5 g

Cholesterol:

10.2 mg
Keywords: best indian recipes, perfect basmati rice, indian recipes, vegetarian indian recipes,