Celebrate the bounty of the garden with these flavorful and healthy Zucchini Recipes. You'll never tire of zucchini again! Here are our 20 Best Zucchini Recipes to try out in the next couple of months. Whether you are looking for zucchini soup recipes, zucchini salad recipes, grilled zucchini, zucchini bread, zucchini appetizers or entire meals made out of zucchini, you'll find some new inspiration here!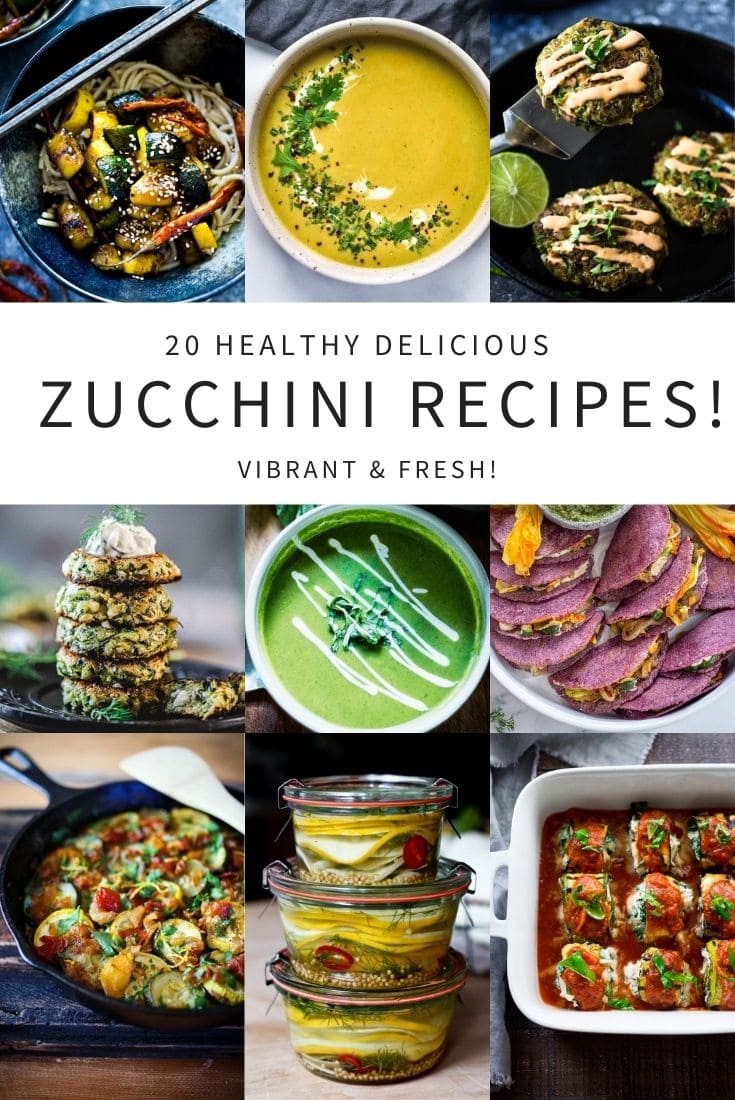 Zucchini has so many uses in the kitchen and can be treated in so creative many ways! Spiralize it, grill, bake, saute, roast, stir-fry, pickle, or shave thinly into a salad, use these zucchini recipe ideas as a jumping-off point for your own beautiful creations. In the coming weeks, we will be rolling out a few more gems for you!
---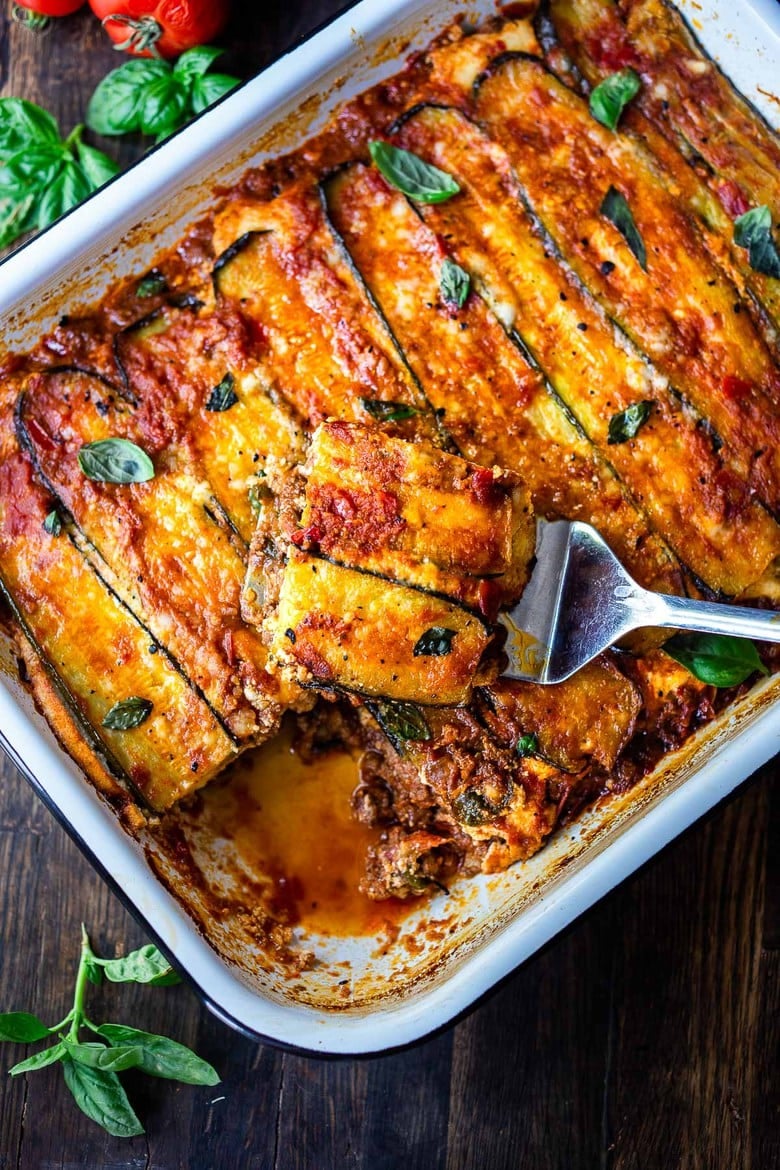 A savory recipe for Zucchini Lasagna made without pasta or noodles for a low-carb, keto version of one of our favorite meals. Vegetarian-adaptable! This highly adaptable zucchini recipe is one of my all-time favorites!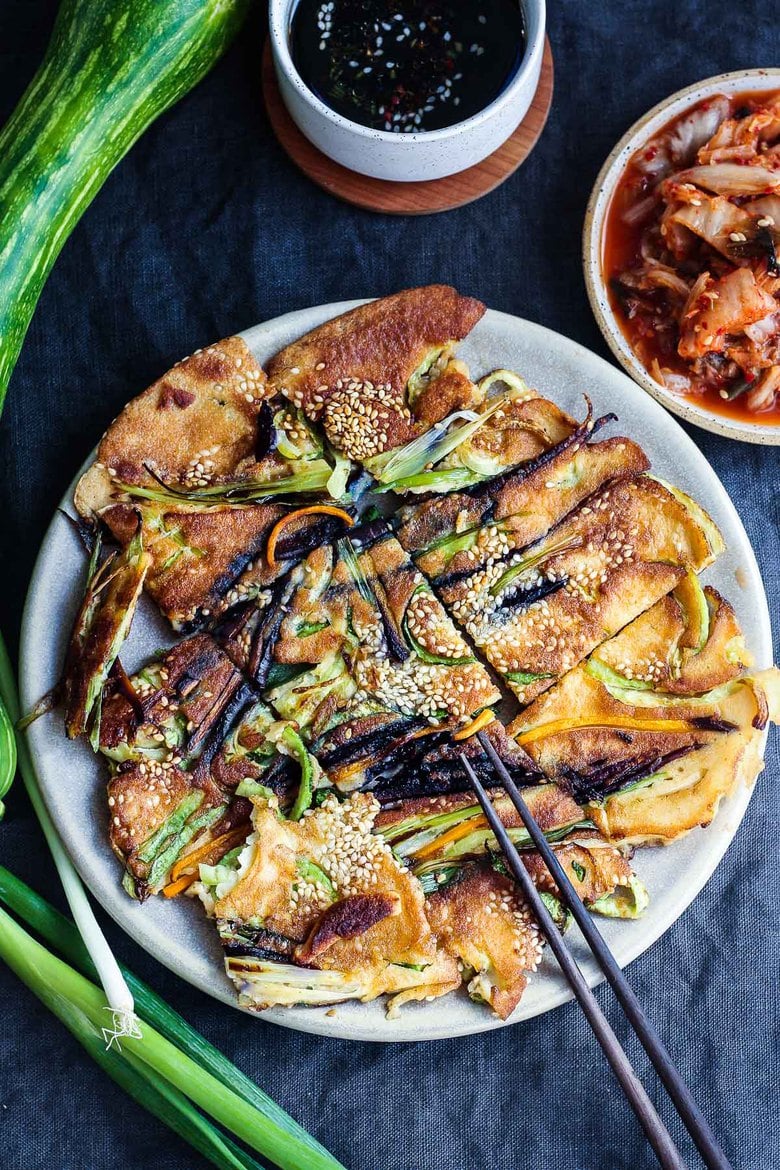 These Korean-inspired Zucchini Scallion Pancakes are a simple tasty treat! No-fuss preparation and ready to serve in minutes. Packed with zucchini and scallions, held together with rice flour and eggs, heavy on the veggies. Seasoned with gochujang pepper chili paste and a touch of rice wine, they are filled with savory flavor.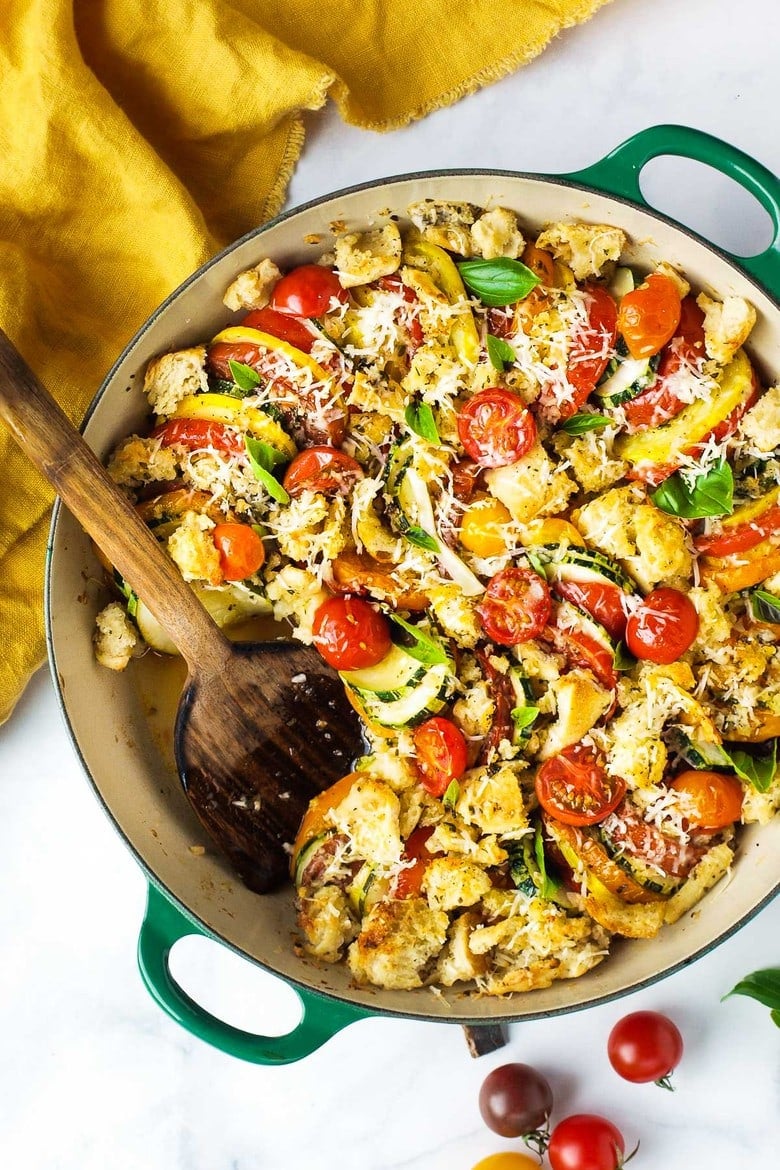 A simple recipe for Tomato Zucchini Gratin with breadcrumbs, parmesan and fresh basil. A quick and easy vegetarian side dish featuring summer zucchini!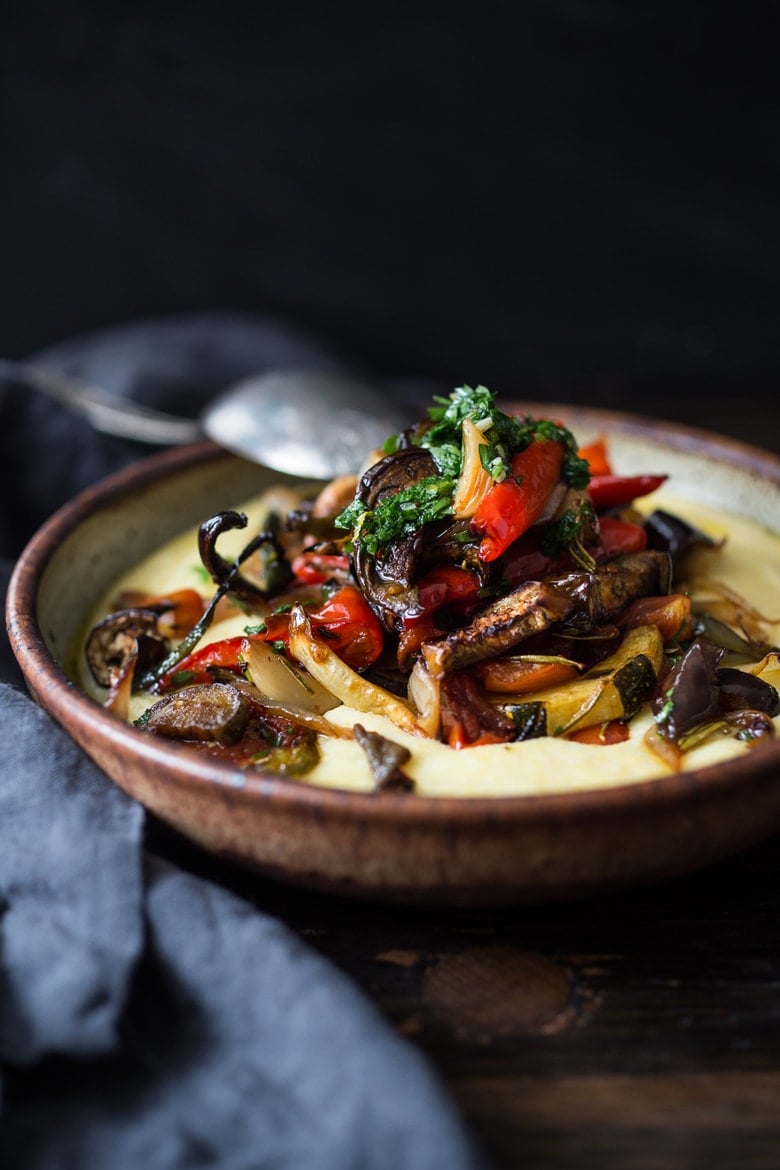 Roasted Sheet-Pan Ratatouille-with zucchini, peppers, eggplant, and tomatoes. Make a big batch on Sunday then serve it over soft creamy polenta, pasta, quinoa, rice, or toast during the busy workweek.
Sauteed Zucchini Ribbons with lemon zest, garlic and chili flakes. A quick and easy zucchini side dish- delicious with grilled protein for dinner. Keep it vegan or jazz it up with cheese!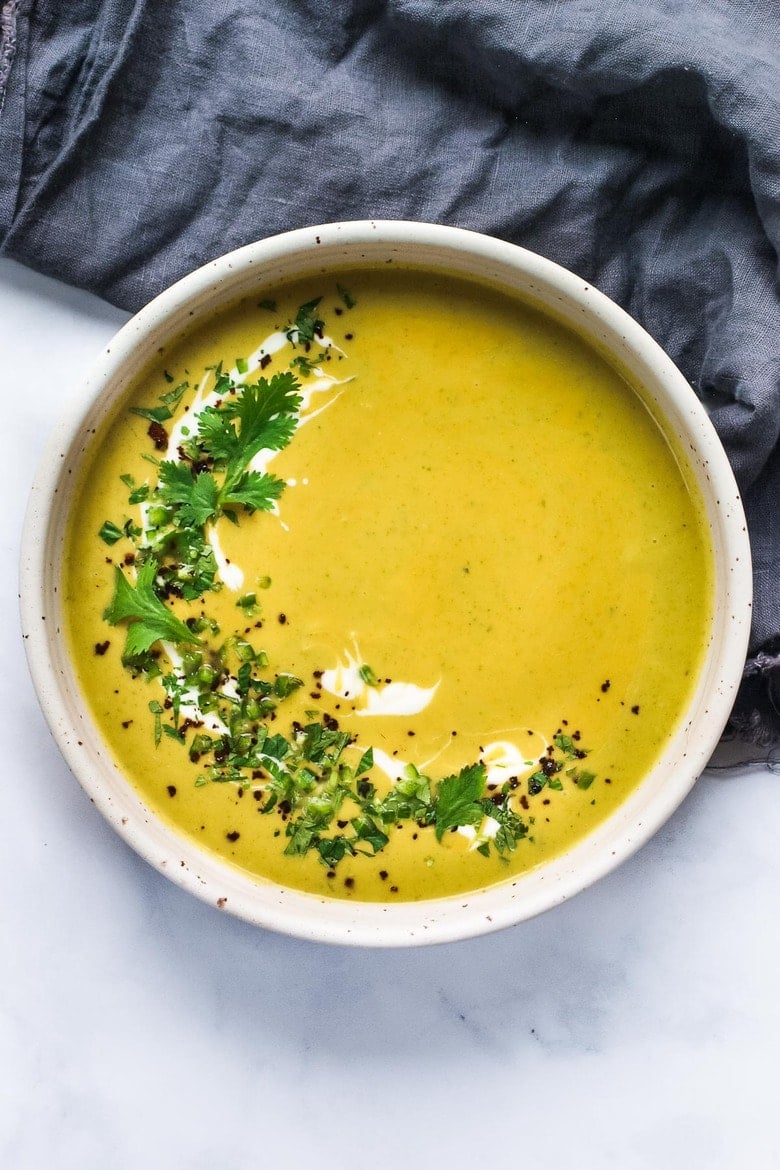 Curried Zucchini Soup with ginger and mint. A fast and easy vegan-adaptable zucchini recipe that is healthy and flavorful.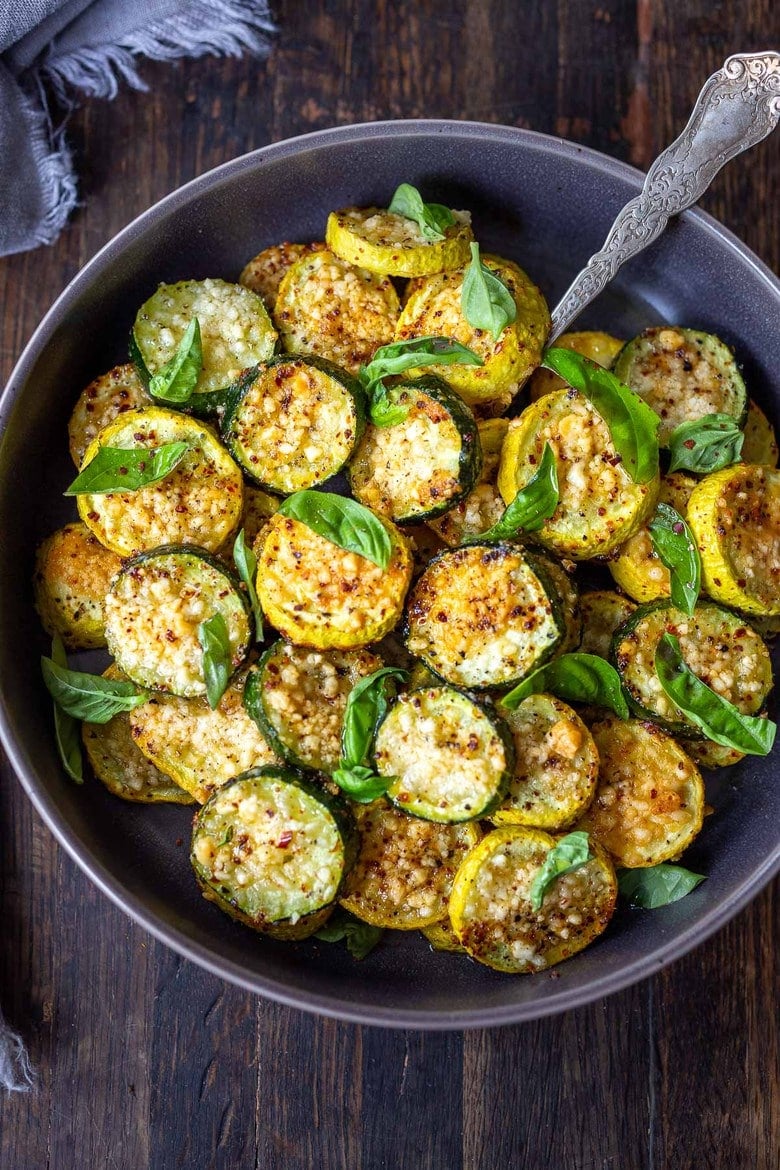 Simple Baked Zucchini with Pecorino and basil- a delicious side dish that highlights summer zucchini! Crispy, and flavorful!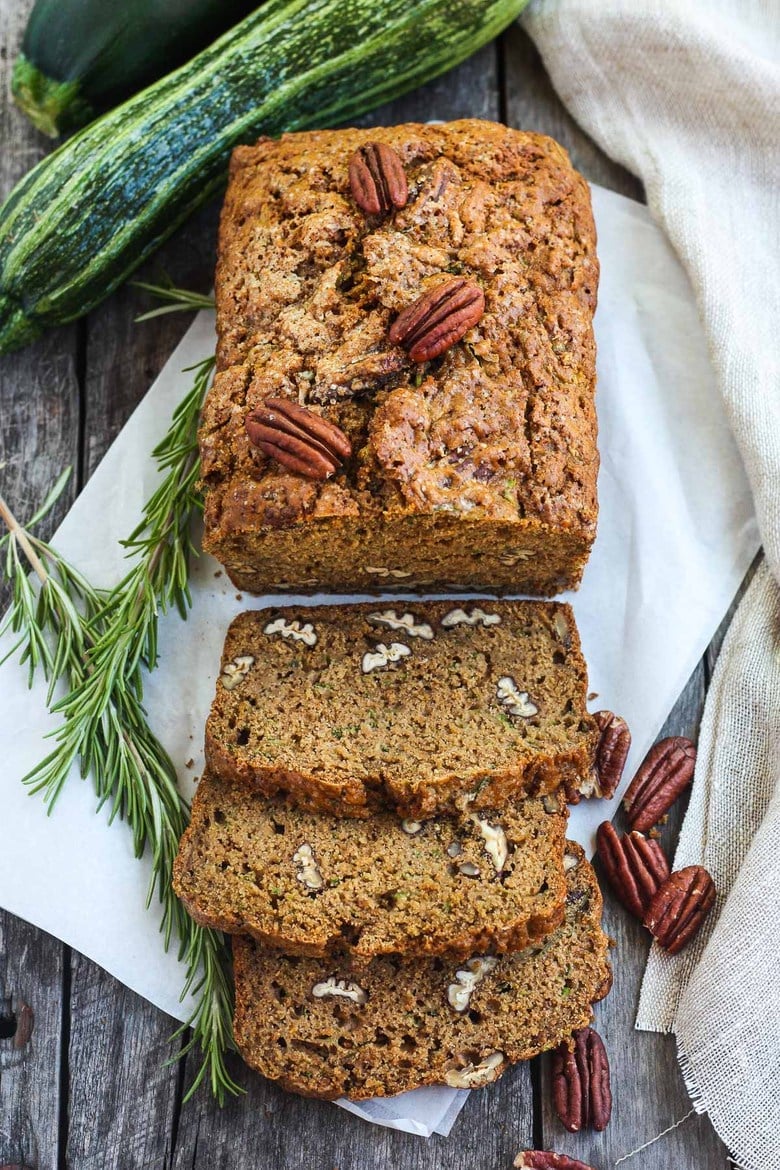 This healthy wholesome zucchini bread is tender and full of flavor. Made with whole wheat pastry flour and coconut sugar with a touch of orange and rosemary, packing a whole pound of zucchini in one loaf!
Mediterranean Farro Salad with Marinated Zucchini & Chickpeas, fresh herbs and optional feta, tossed a simple lemony dressing- a delicious zucchini recipe perfect for summer.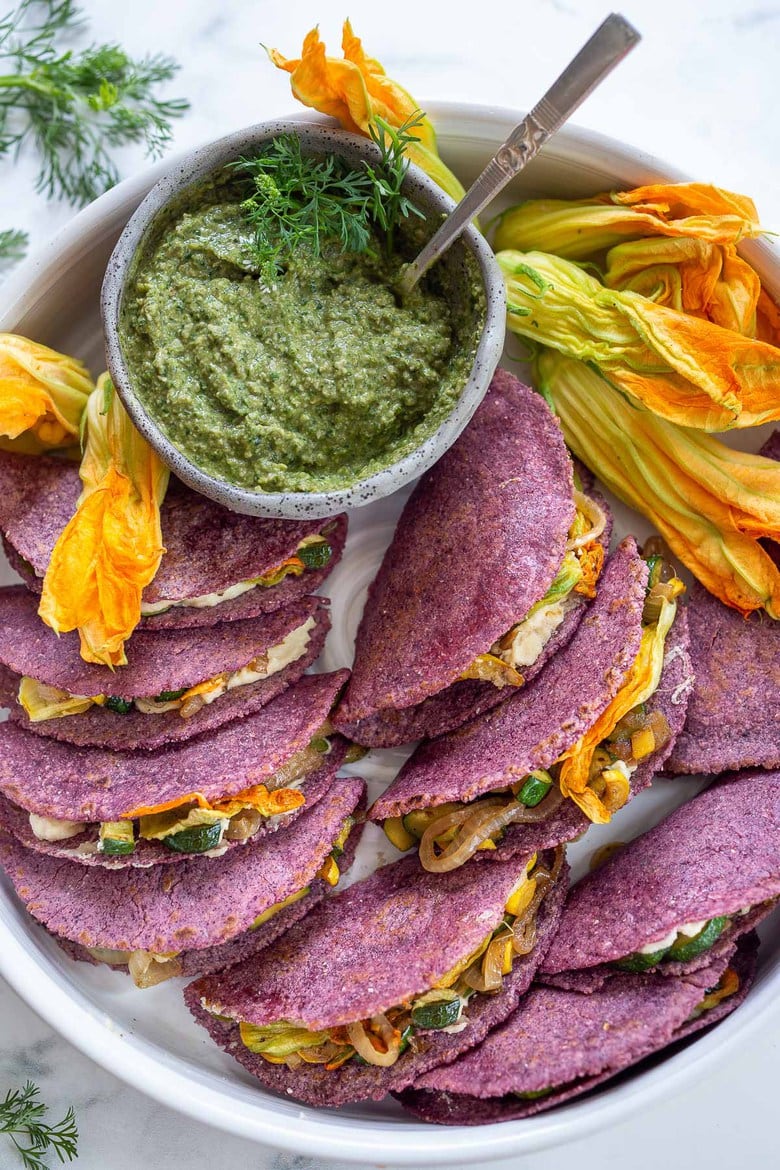 These flavorful vegan Zucchini Quesadillas are made of zucchini and summer squash and their blossoms, vegan cashew cheese and served up with a flavorful Poblano Salsa. So much flavor here!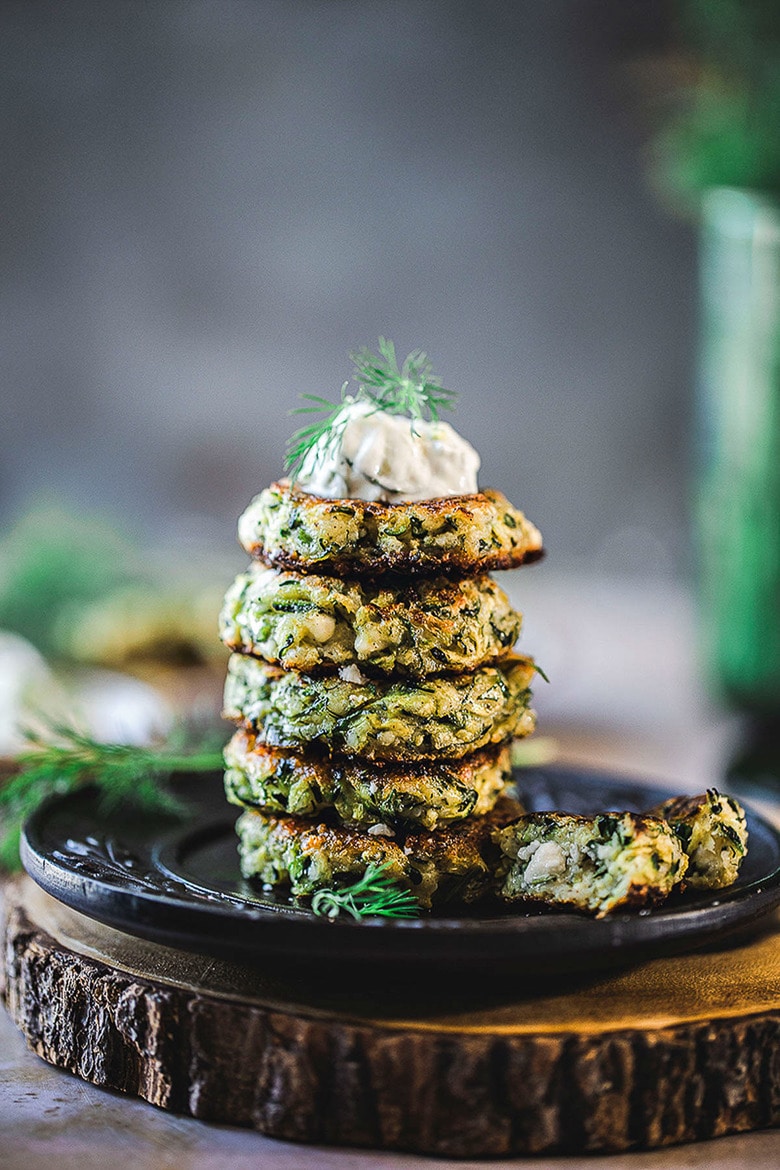 Our most popular Zucchini recipe on the blog to date, these Greek-style, Zucchini Fritters with dill, feta and Tzatziki Sauce, a simple easy way to use up summer squash and zucchini! Healthy and light!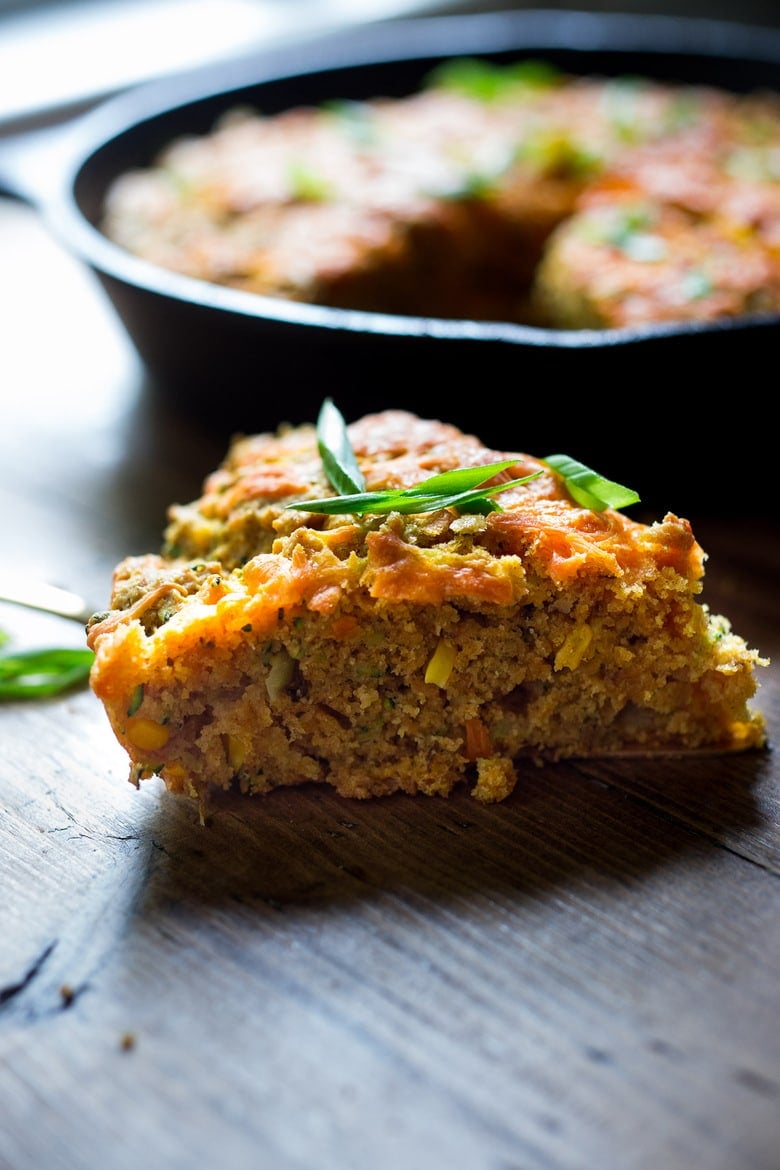 Zucchini Cornbread! Classic Corn Bread gets upgraded with the addition of zucchini, Mexican spices, fresh corn and sharp cheddar cheese, baked in a skillet. A cozy side to stew, soup and chili and a great way to use up zucchini!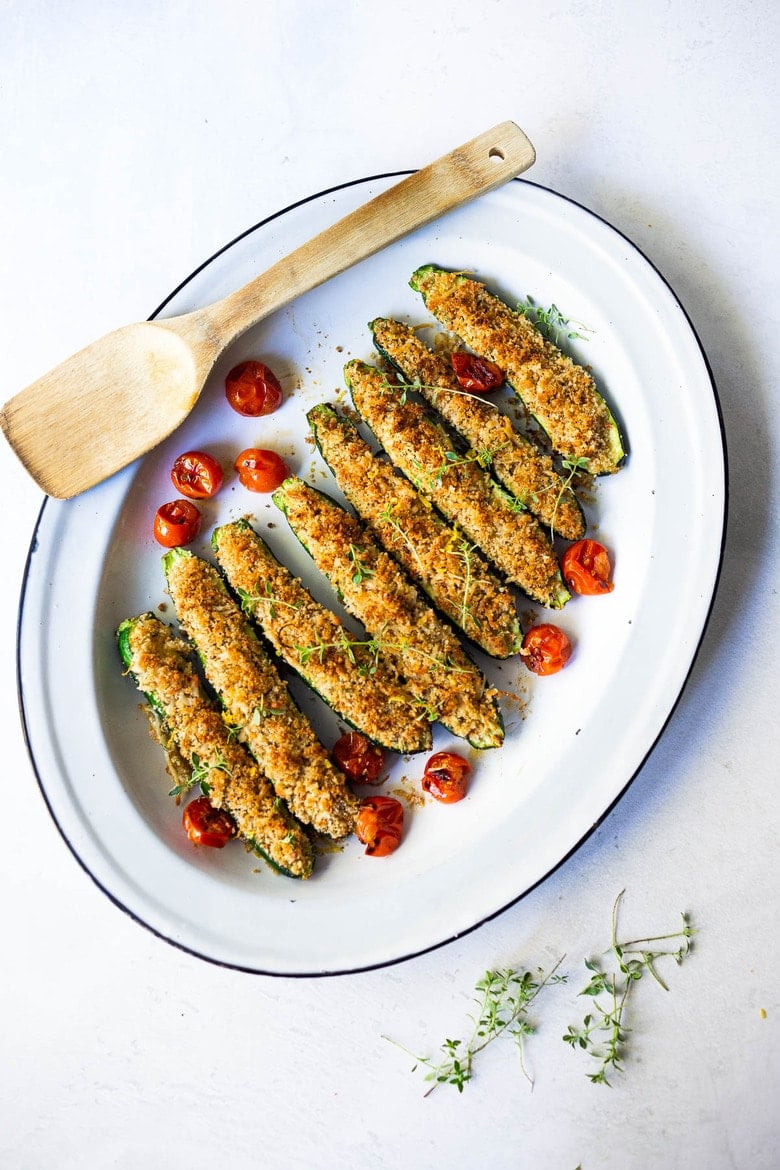 Baked Zucchini with Garlicky Parmesan Bread Crumbs– a simple easy zucchini side dish recipe that is baked in the oven. Kid-friendly and Gluten-free adaptable!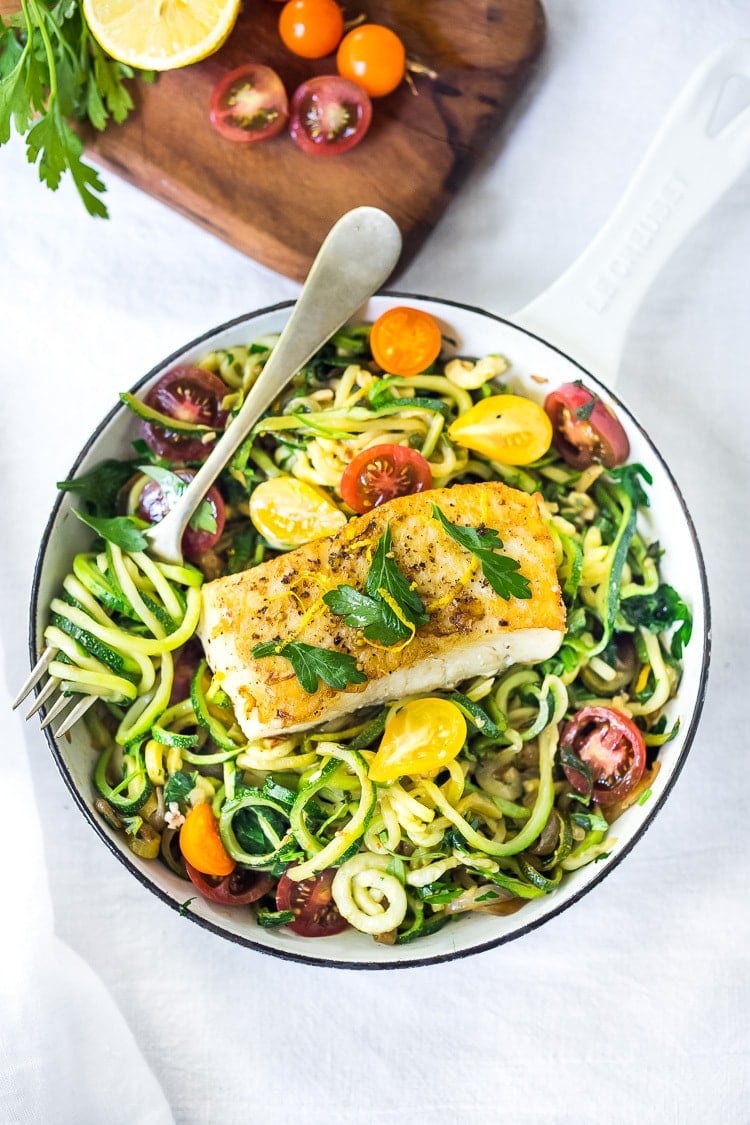 Simple, healthy Lemony Zucchini Noodles with halibut, olive oil, garlic and parsley, topped with sweet summer tomatoes. A quick and easy low-carb meal.
Baked Quinoa with Zucchini, Corn and Feta, topped with a fresh Tomato Relish. A healthy, easy vegetarian dinner recipe, perfect for summer!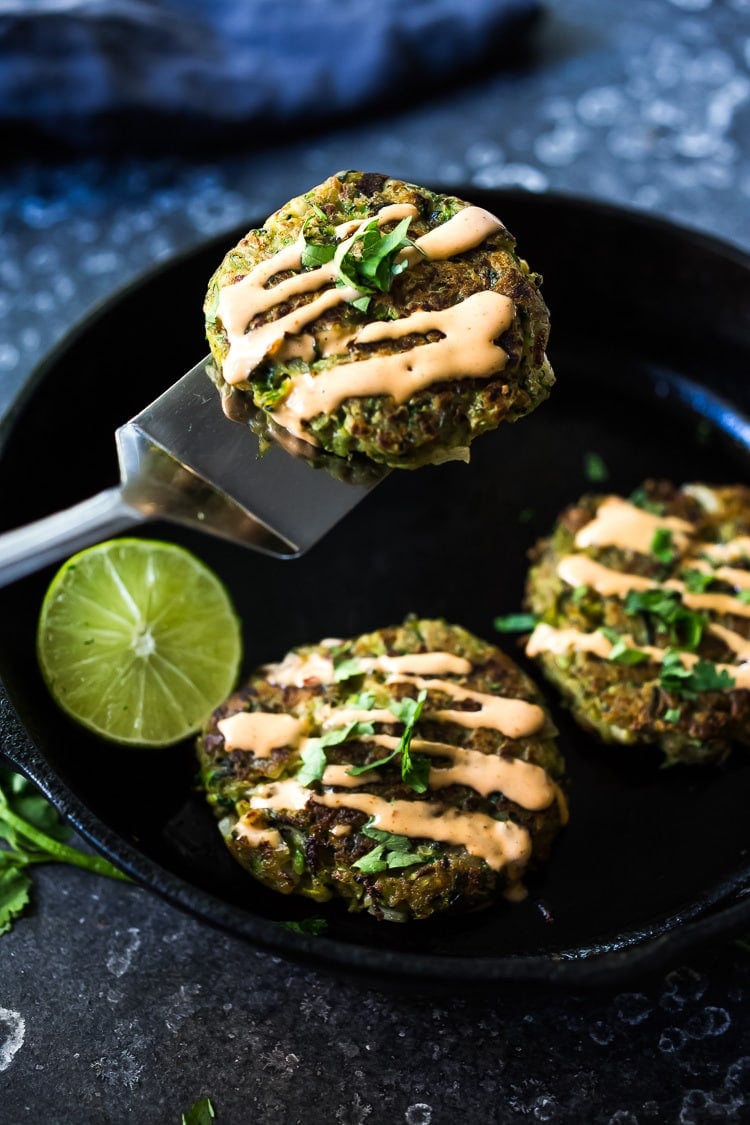 A simple healthy recipe for Zucchini Cakes with Jalapeño and Lime, topped with Chipotle Aioli. Serve this with a leafy green salad for a flavorful vegetarian meal!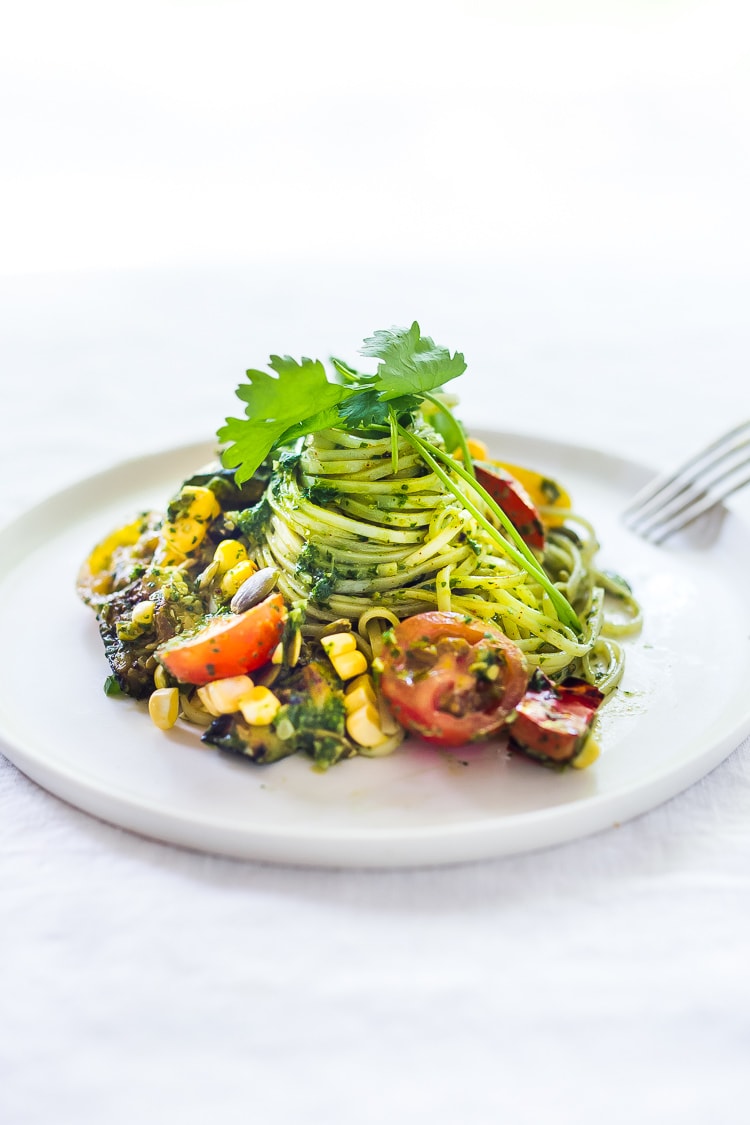 Summer Pasta Salad w/ Grilled Zucchini, Corn and Cilantro Pesto is made with gluten-free rice noodles and loaded up with healthy summer veggies, then tossed in the most flavorful Cilantro Pesto…. deliciously addicting! Vegan and Gluten-free!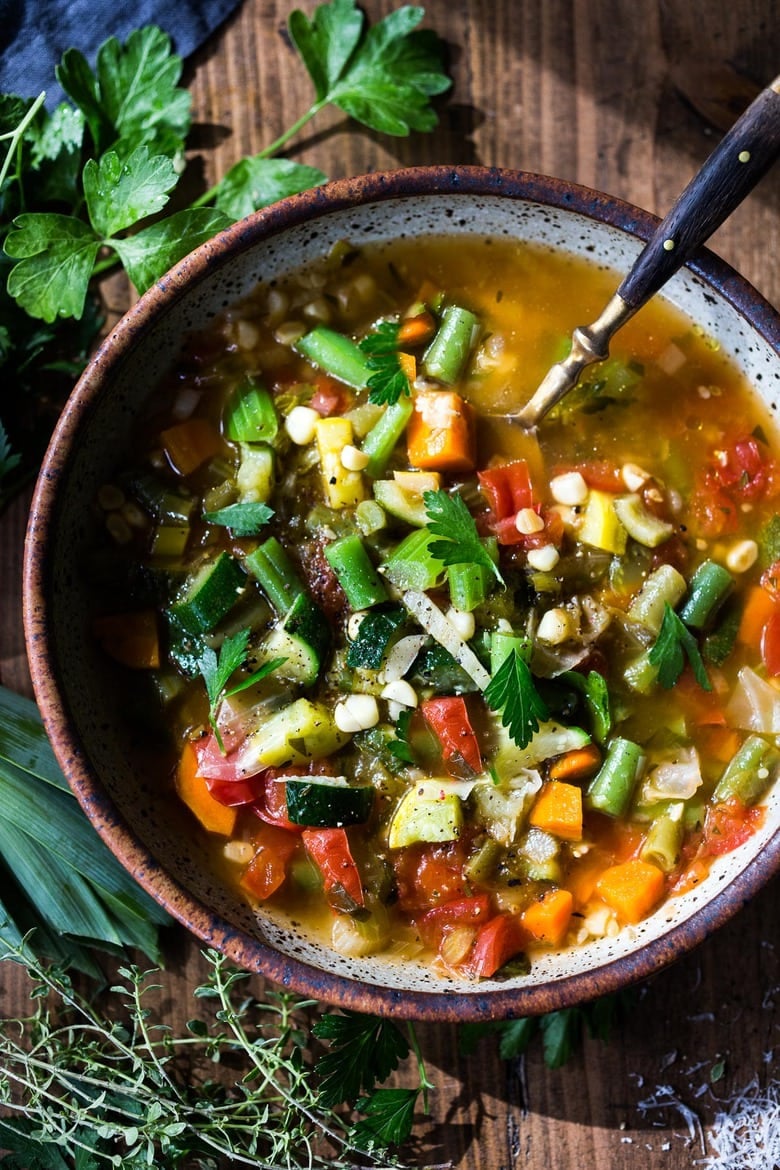 Farmers Market Vegetable Soup– a simple healthy vegan soup that is easy to make and loaded with vegetables- zucchini, summer squash, green beans, carrots or use what you have! a great way to use up all those farmers market veggies! Great for Sunday meal prep!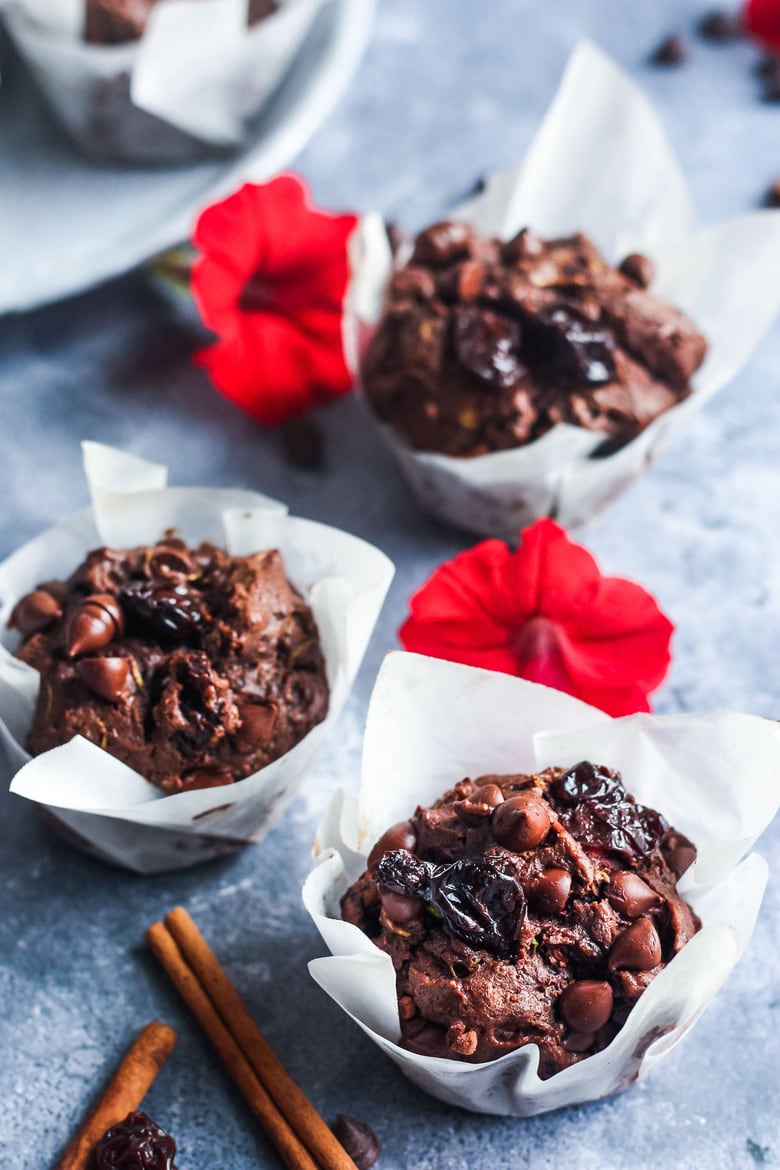 Double Chocolate Zucchini Muffins with Dried Cherries have a hint of spice and are richly satisfying -a delicious treat with a bit of healthy tucked inside!
Zucchini Rolls with Spinach and Basil, baked in marinara sauce and topped with optional smoked mozzarella.
A simple delicious recipe for Kung Pao Zucchini over noodles or rice. Fast and flavorful this zucchini recipe is vegan and gluten-free adaptable!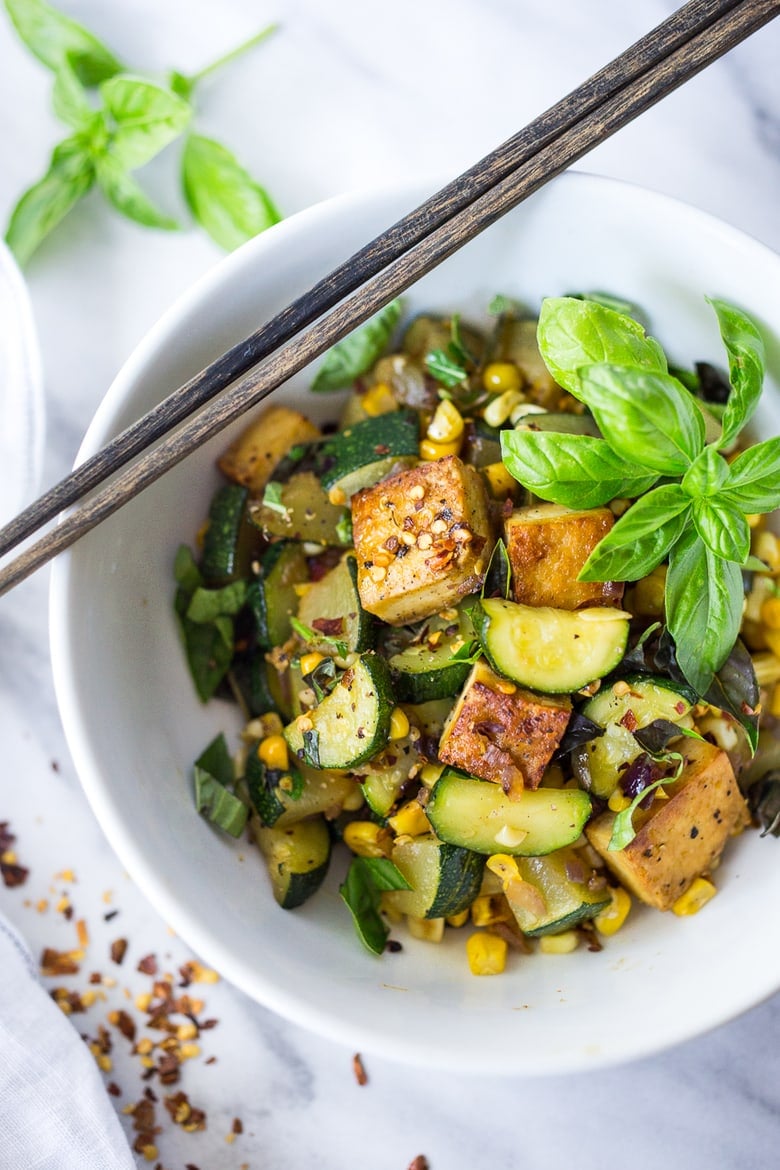 A fast and healthy dinner- Zucchini, Corn and Basil Stirfry topped with your choice of shrimp, tofu or chicken. Simple and adaptable. Vegan, Gluten-free!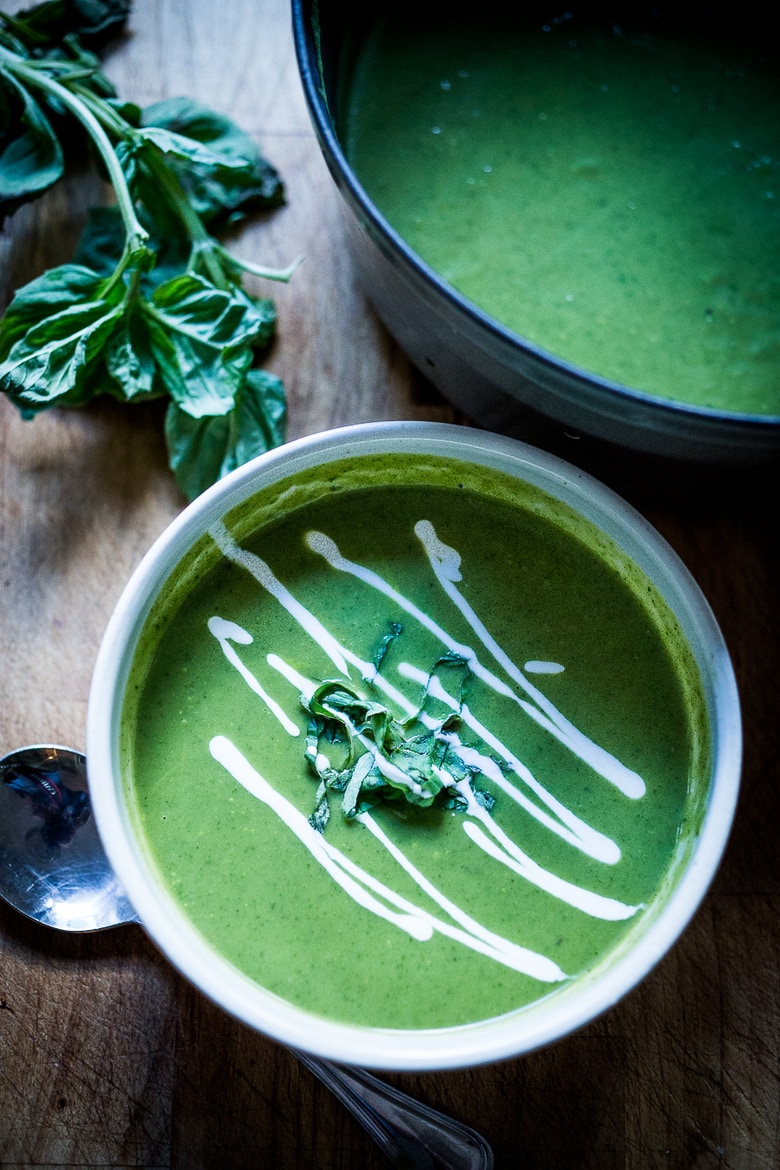 A quick and easy Zucchini Basil Soup, with a lusciously smooth texture. Keep it vegan or swirl in a little yogurt at the end. Easy and fast!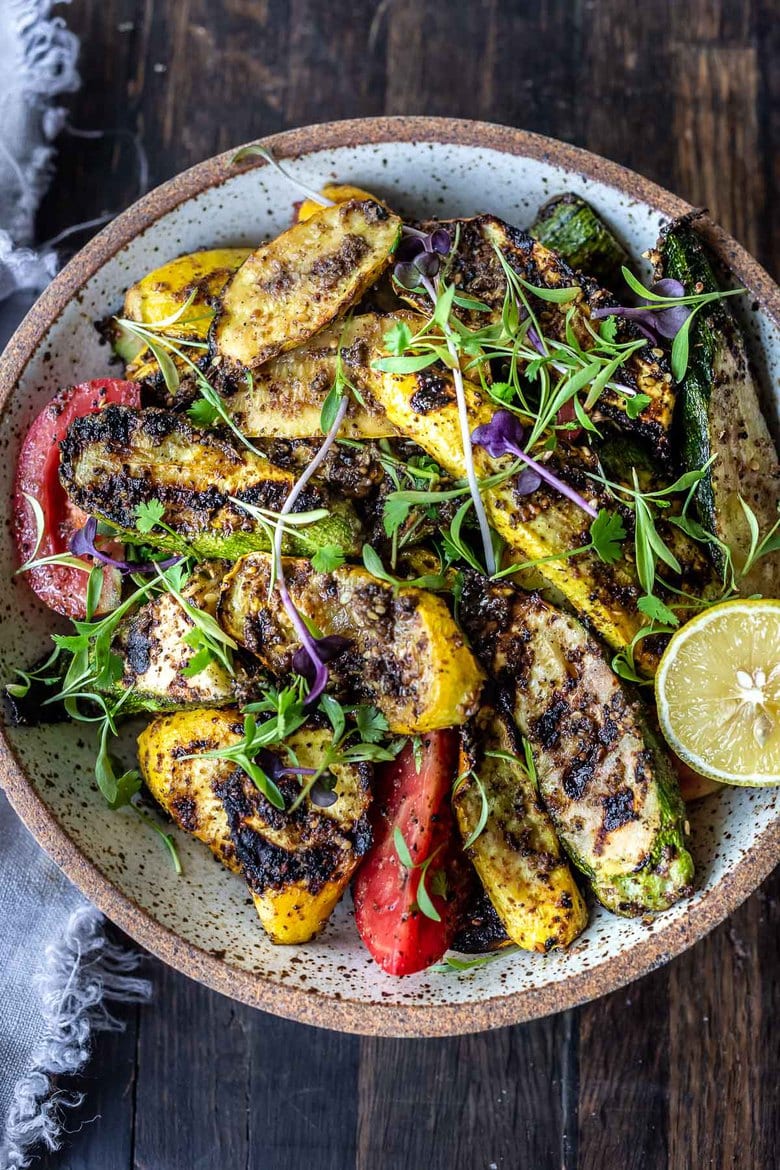 A simple recipe for Grilled Zaatar Zucchini with garlic, lemon, and a dollop of labneh or yogurt. Full of flavor, delicious and healthy!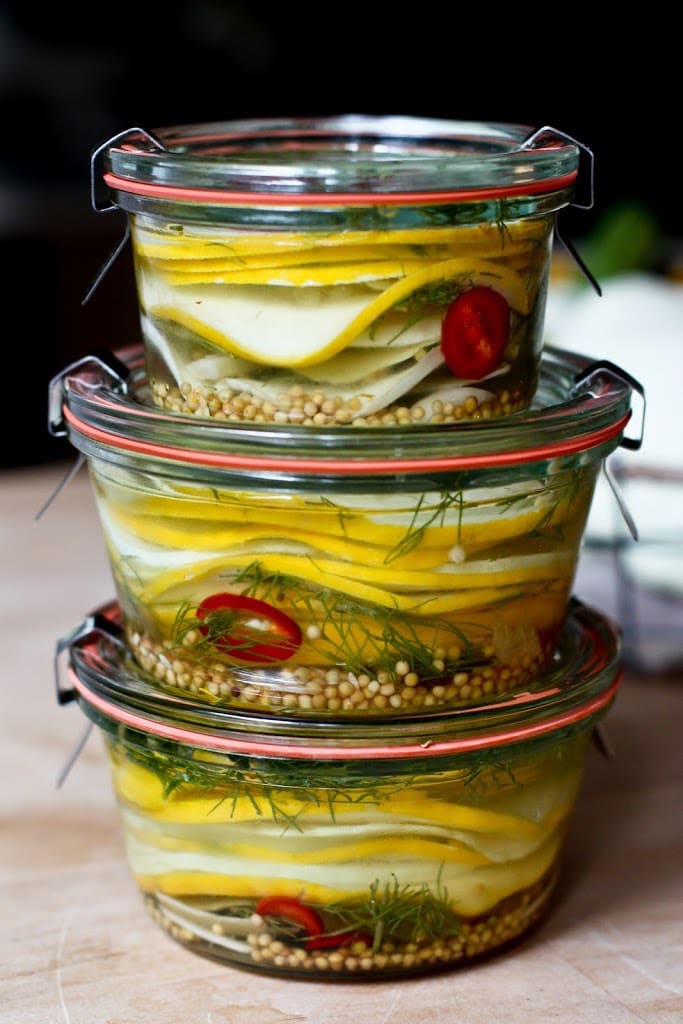 Preserve summer's bounty with these quick pickled summer squash and zucchini! A tasty addition to sandwiches and burgers!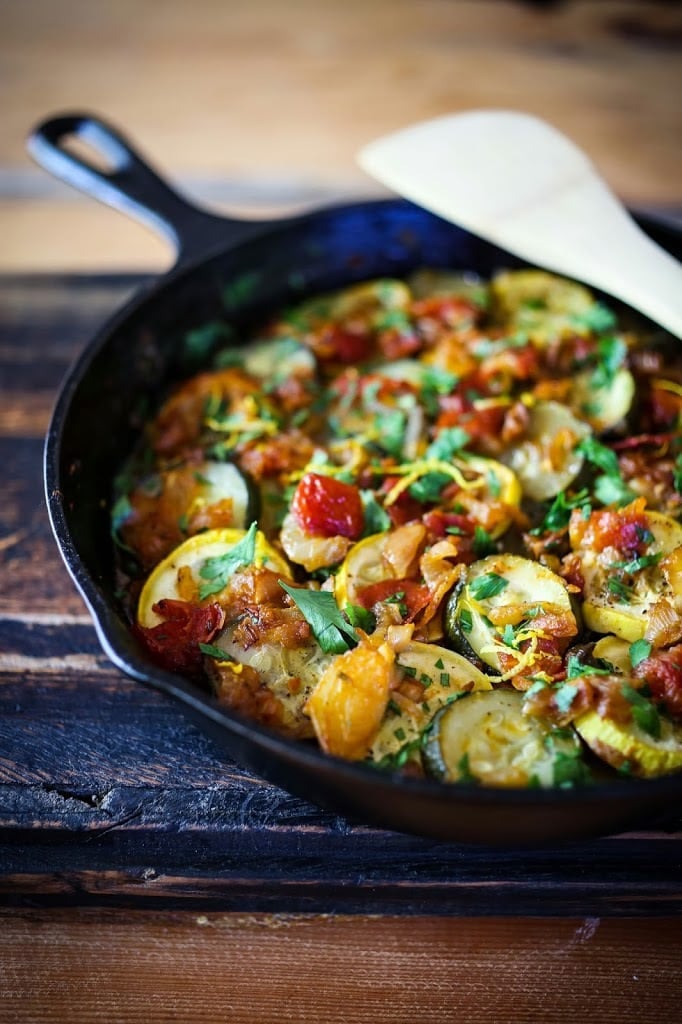 This Baked Zucchini Tian is seasoned with Middle Eastern Spices. Simple and flavorful this Zucchini side dish is healthy and vegan.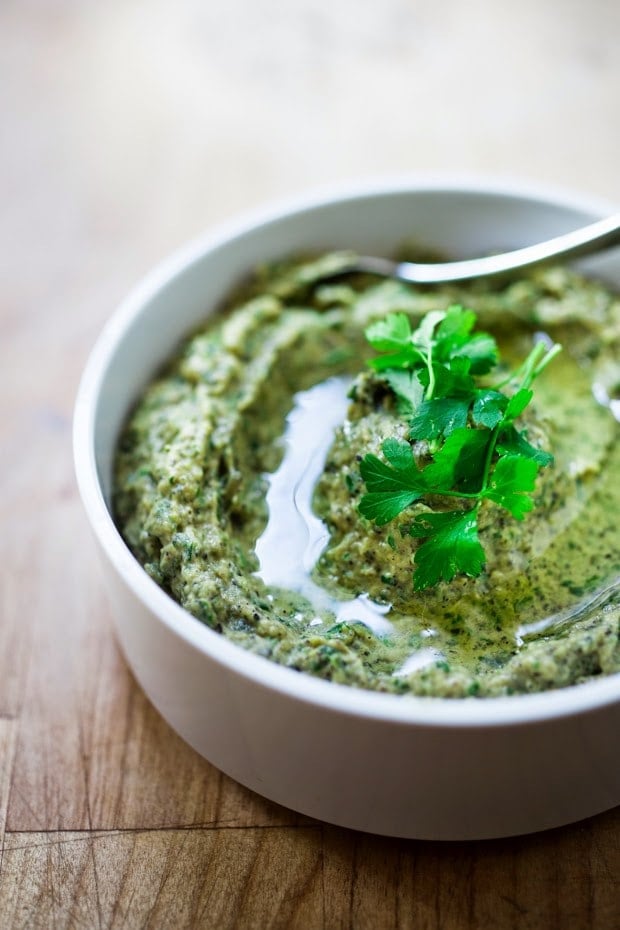 This luscious Zucchini Hummus is perfect for dipping pita bread, chips or veggies- a flavorful dip similar to baba ganoush but with zucchini instead of eggplant!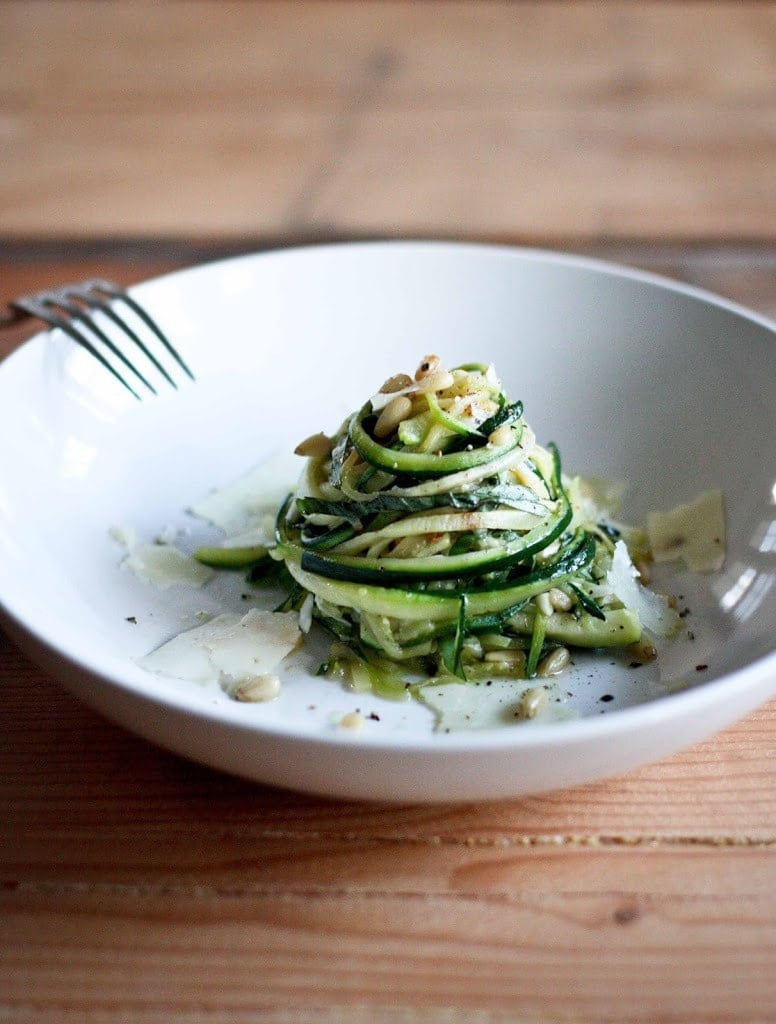 Zucchini Linguine sauteed with garlic, olive oil, toasted pine nuts, basil ribbons & shaved pecorino cheese, a simple delicious GF meal, made w/ Zucchini "noodles". Keto, vegetarian.
Well, I hope after scrolling down, you found a few new ways to treat all that zucchini you have growing in your garden! It is such an adaptable vegetable, easily dressed up or dressed down.
Please tell us your favorite way to cook up summer zucchini in the comments below so we can all have some new inspiration! I often find great ideas from you, so please share!
xoxo
Print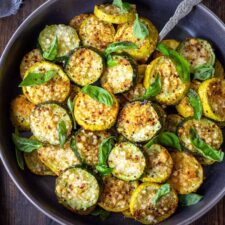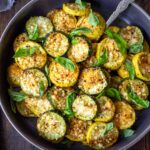 Our Best Zucchini Recipes
Prep Time:

15

Cook Time:

15

Total Time:

30 minutes

Yield:

4

Category:

Vegetable

Method:

oven

Cuisine:

American
---
Description
Celebrate the bounty of the garden with these flavorful and healthy Zucchini Recipes. You'll never tire of zucchini again! Whether you are looking for zucchini soup recipes, zucchini salad recipes, grilled zucchini, zucchini bread, zucchini appetizers or entire meals made out of zucchini, you'll find new inspiration here!
---
zucchini
summer squash
pattypan squash
tatuma
zapalito
---
Instructions
Pick out a few new recipes to try this summer!
---
Keywords: our best Zucchini recipes, best zucchini recipes, healthy zucchini recipes