Flavorful  & Healthy Kung Pao Zucchini served over rice noodles or whole grain rice. Vegan and gluten-free adaptable!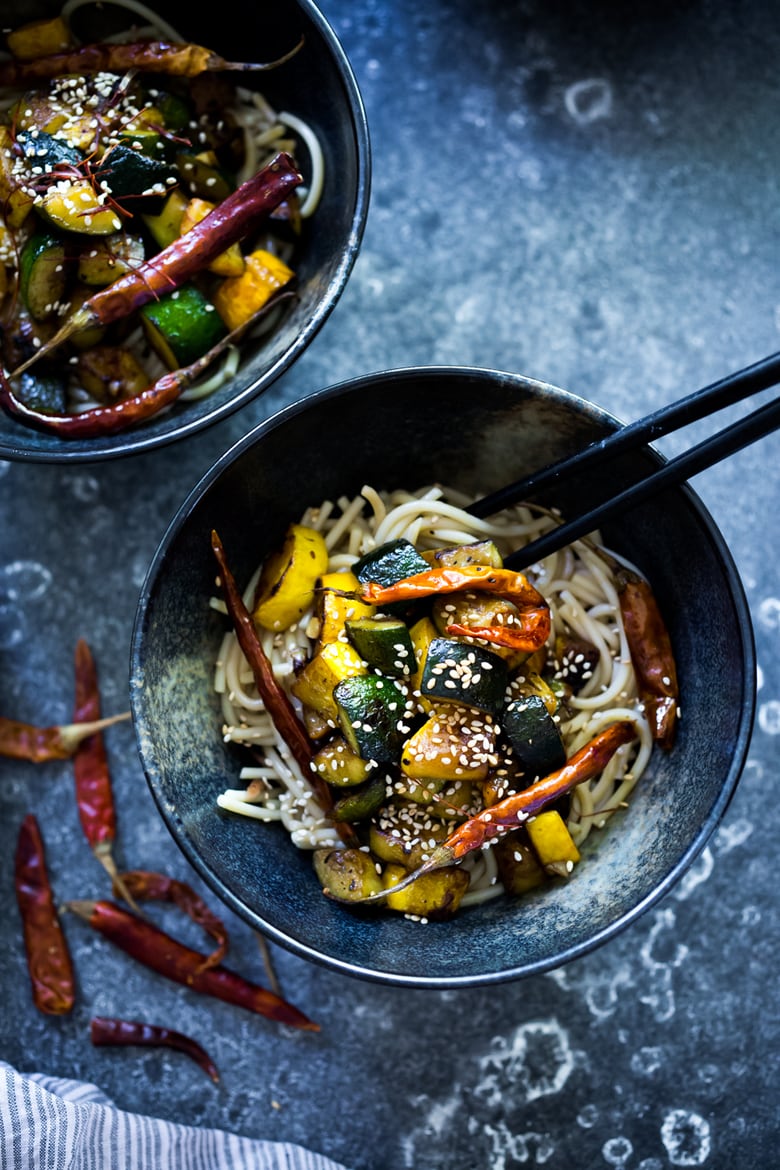 Hellooooo 20 minute dinner!  This simple delicious recipe for Kung Pao Zucchini is so easy to make, yet so FULL of flavor!! Cook this up in a wok or a skillet and serve it over a bowl of rice, cauliflower "rice", or noodles!  Either way you'll have happy mouths, I promise! While in Shanghai a couple of years back, we learned some tasty, fast ways to cook up veggies and I've been hooked ever since!  The recipe calls for fish sauce, but feel free to substitute the Vegan Fish Sauce I posted a while back.  As always, gluten-free soy sauce can be used in place of regular. Make this tonight. Your zucchini will love you for it.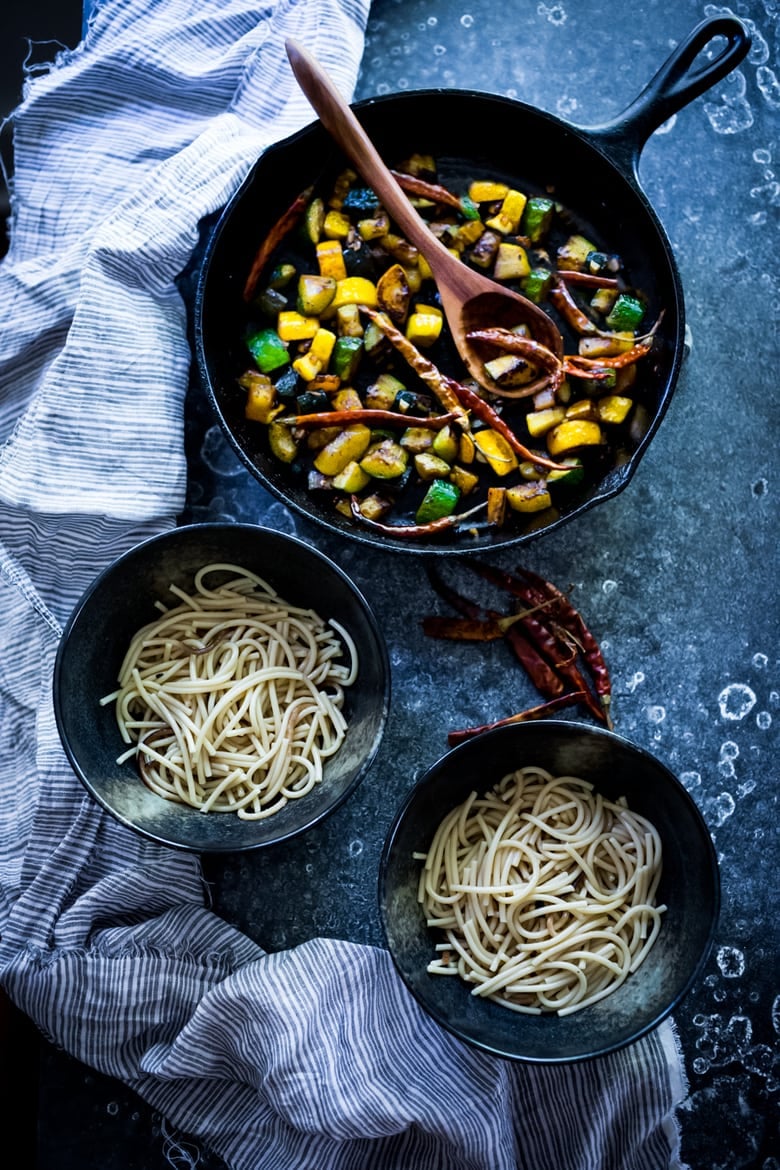 This is the time of year that many people start to tire of zucchini and summer squash, but keep in mind, it will only be here for a little while longer. My neighbor's garden is brimming with it and I've just been gobbling it up lately.
Here are a few of my favorite Zucchini Recipes if you are needing a little inspiration!
Grilled Zucchini with Zaatar, Garlic and Labneh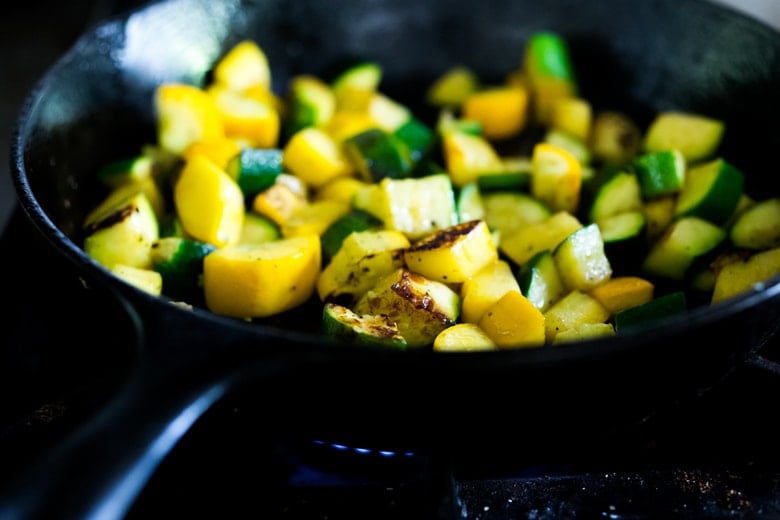 This recipe makes two hearty servings.
Saute the zucchini in a wok or skillet until golden.
Make a "well" and add the garlic and ginger. Then add the kung pao sauce.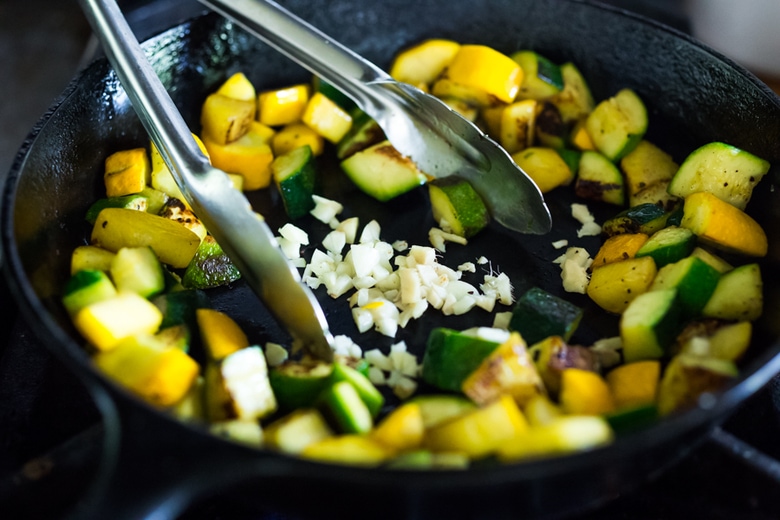 Toss the noddles in the skillet and toss with the Kung Pao Zucchini, or serve it over the noodles or rice.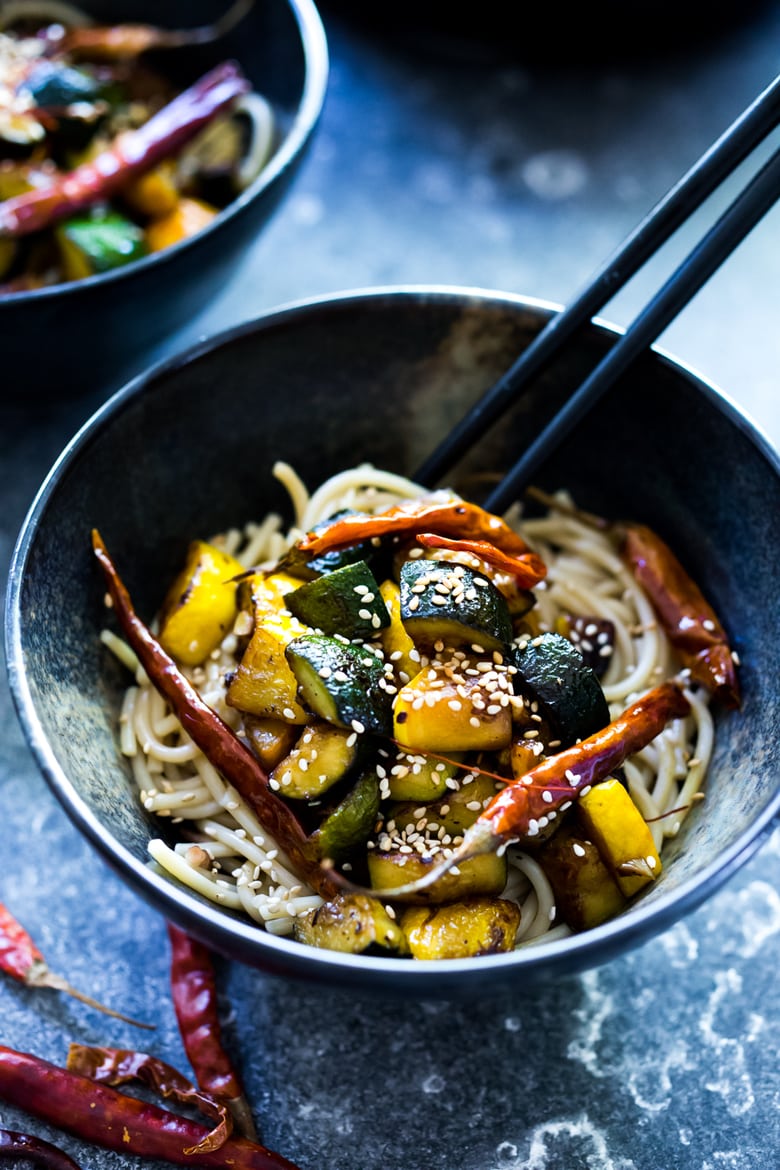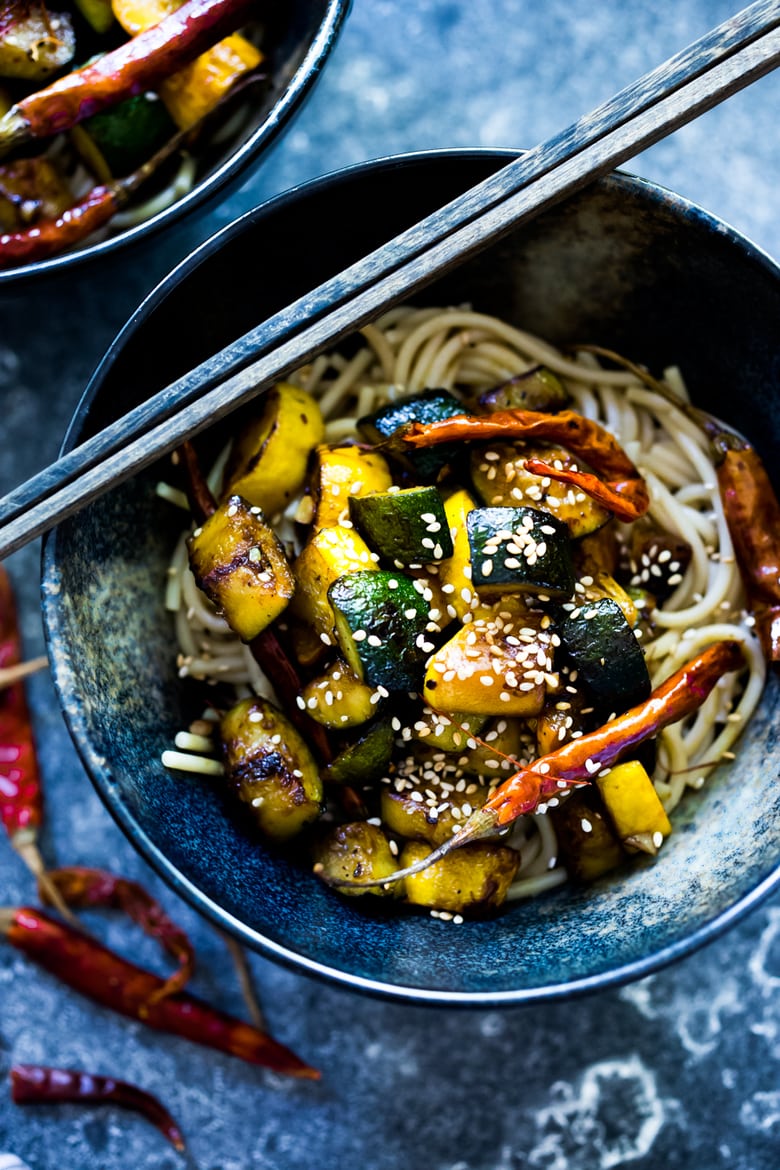 For more of my favorite Zucchini Recipes….. try these!
Print
SaveSave