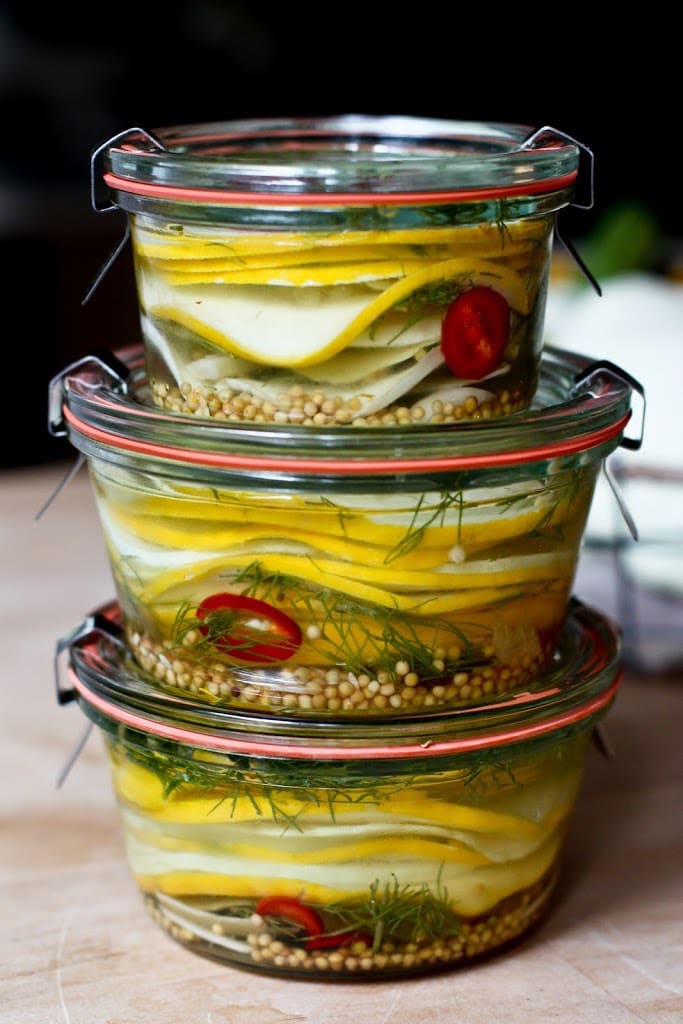 Come August, there always seems to be an overabundance of summer squash and zucchini in the the garden.  Here is a way to preserve some of summer's bounty well into Fall with these quick refrigerator pickles. Add them to burgers and sandwiches or simply serve them as a side. They also make great gifts! And here's another recipe for
Quick Refrigerator Pickles
 to help you preserve more of summer!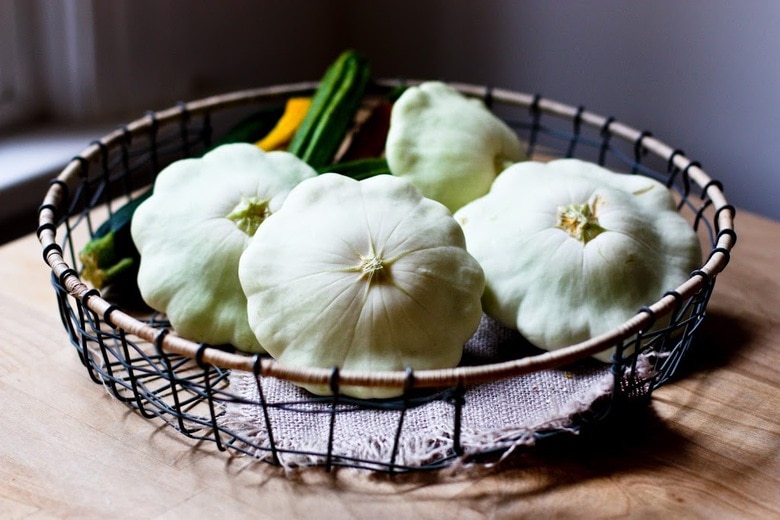 My good friend Jill came over the other day with these beautiful white patty pan squash she grew over the summer. She came up with the idea of pickling them when had so many she dint know what to do with them. They were so delicious and really simple to make, I asked her to recreate them here.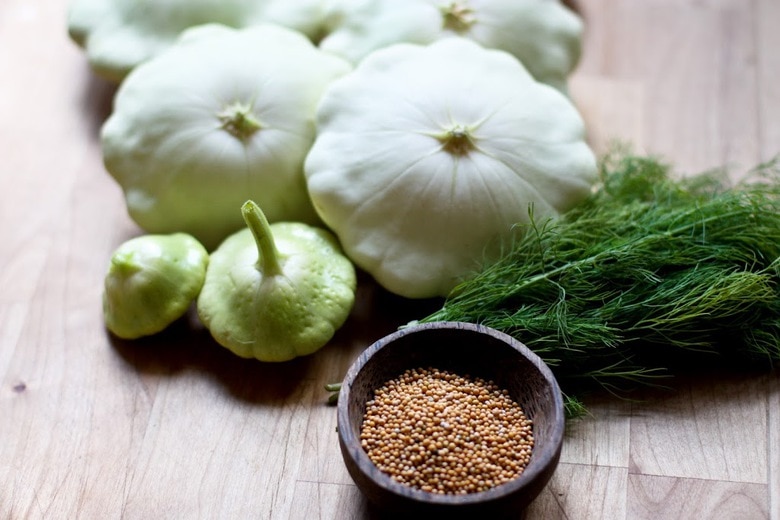 I am constantly amazed at what comes out of Jill's garden.  It's pretty much like her own personal farmer's market in her backyard.
Jill has been a friend to me for a long time now. Through thick and thin, she's been steady and constant. She is one of those friends that really doesn't know how incredible she is, on so many levels. Which of course, makes her all the more incredible. Her no nonsense approach to life is refreshing.  And her layers run deep, rooted in kindness.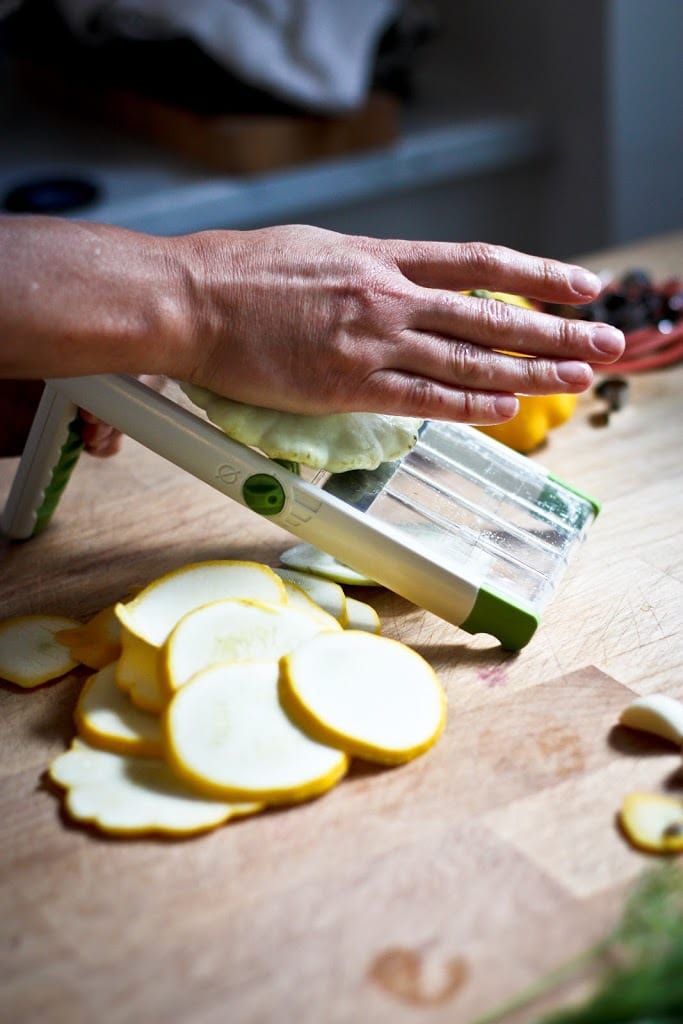 Start by cutting your summer squash or zucchini.
To get a very thin even slices, carefully slice squash with a
mandolin
.
Salting and draining the squash beforehand releases water and gives the pickles a crunchier texture.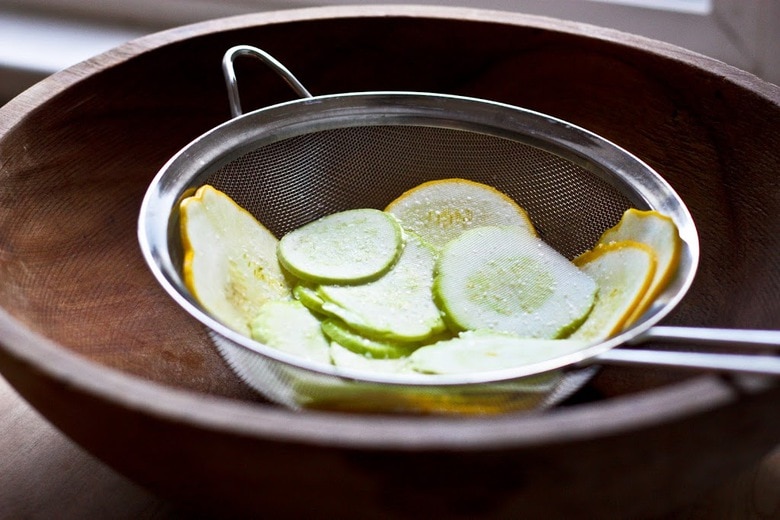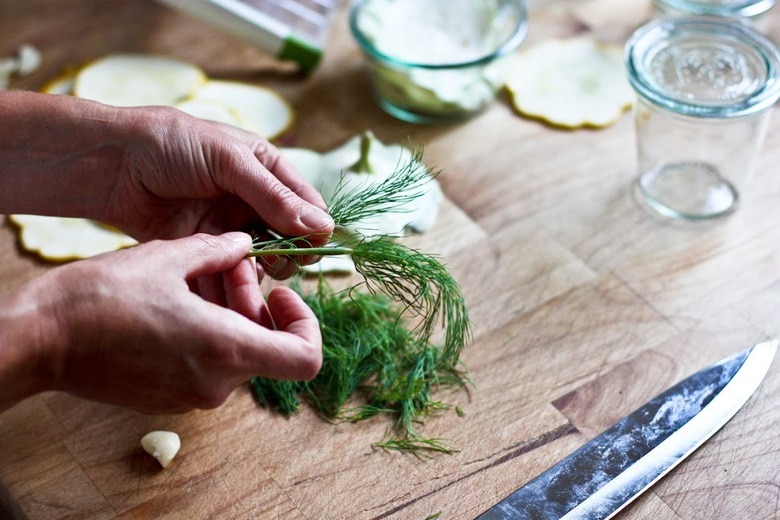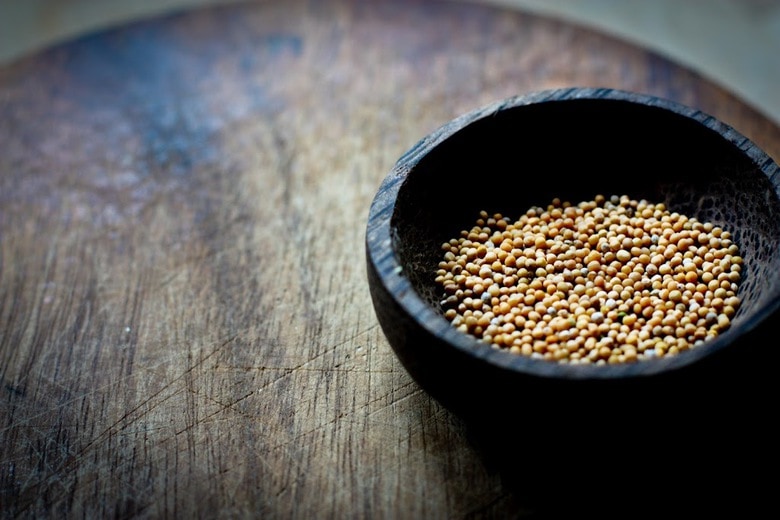 Fill the bottom of jars with seeds and herbs. Play around with your own combination.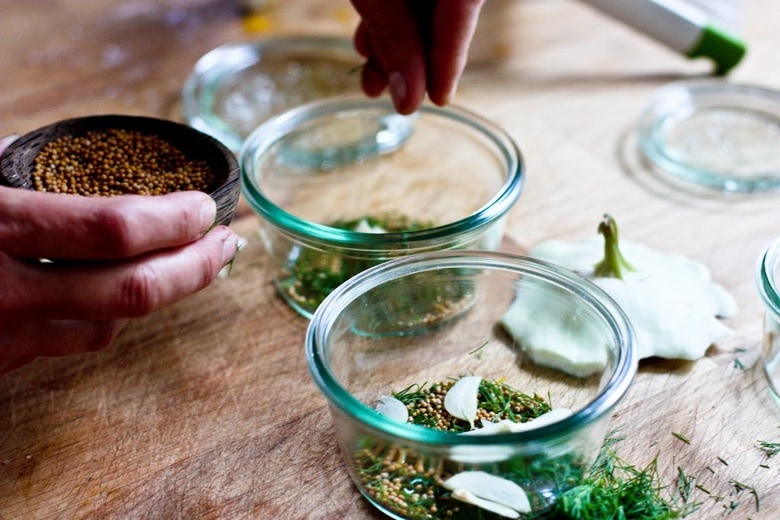 Jill uses these great Weck canning jars that come in all different sizes…. available 
here
.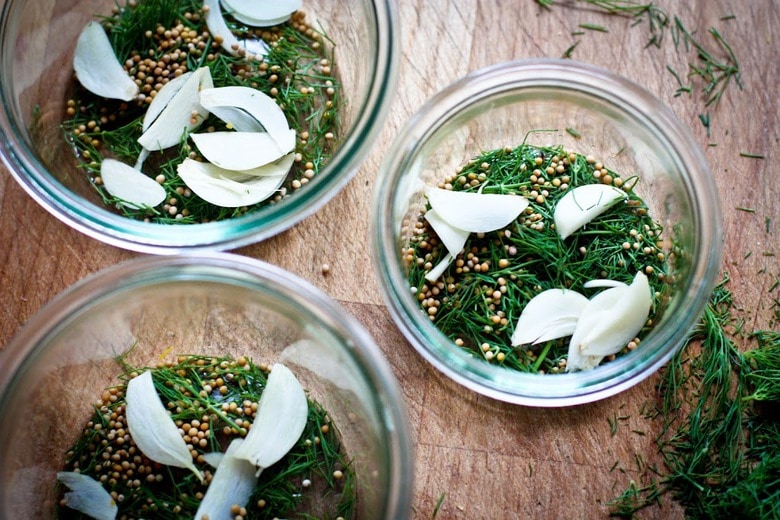 Thinly sliced onion or garlic or chili peppers add flavor, color and heat.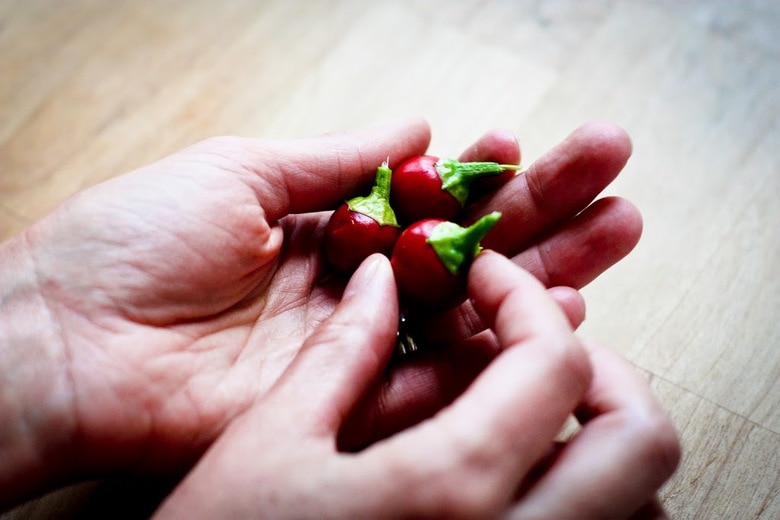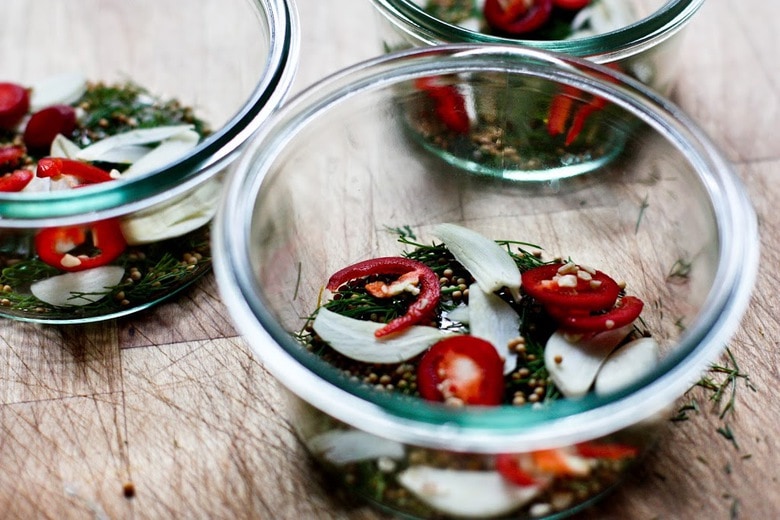 Make a quick pickling liquid with vinegar, water, sugar and
salt
… and bring to a boil.
Let cool.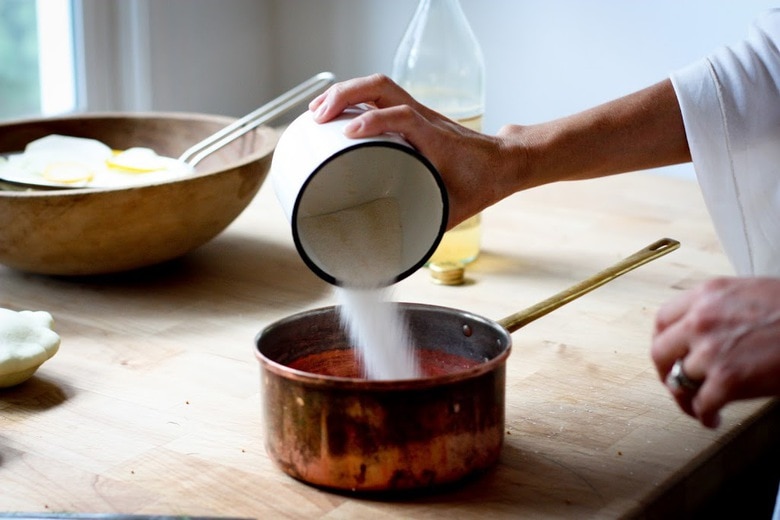 Layer your squash.
You could add thinly sliced onions in between each layer.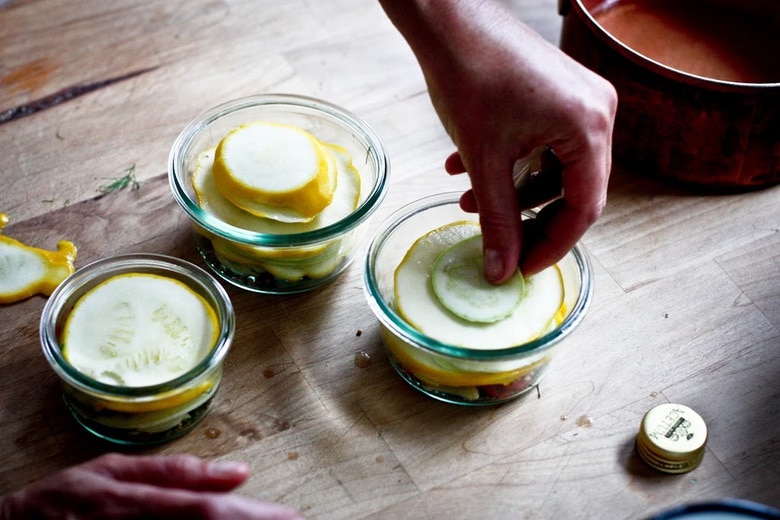 Top with a little fresh dill.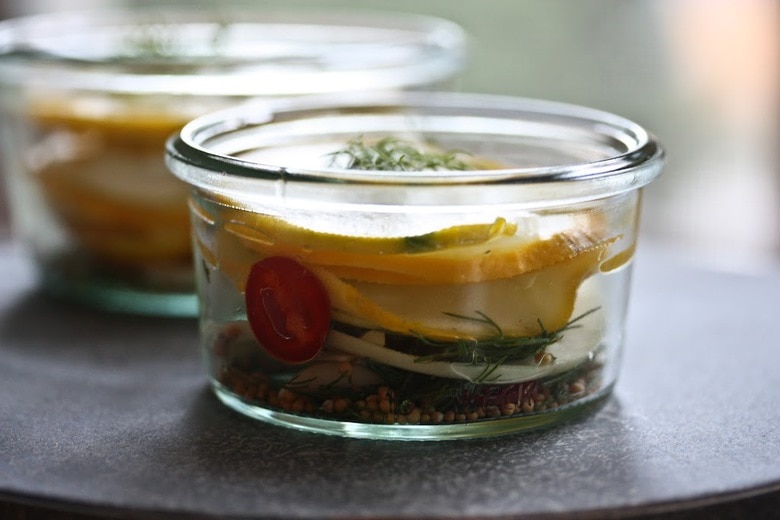 Pour your cooled pickling liquid over the squash.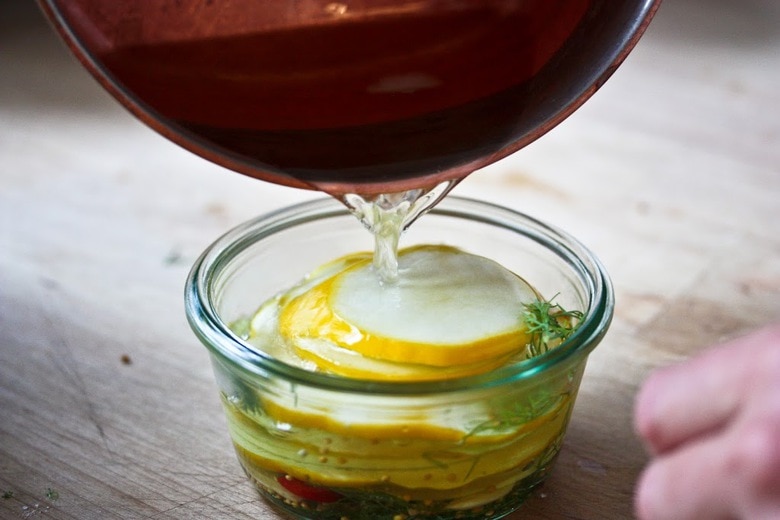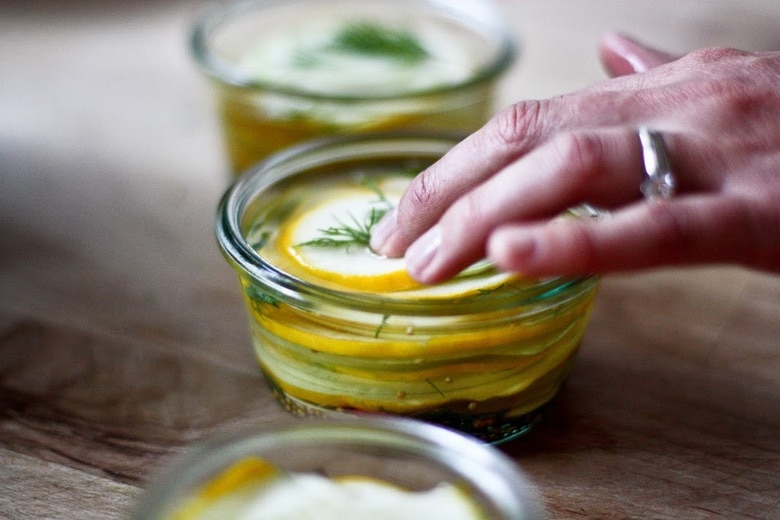 Press down, seal and refrigerate.
These will last 2 weeks in your fridge.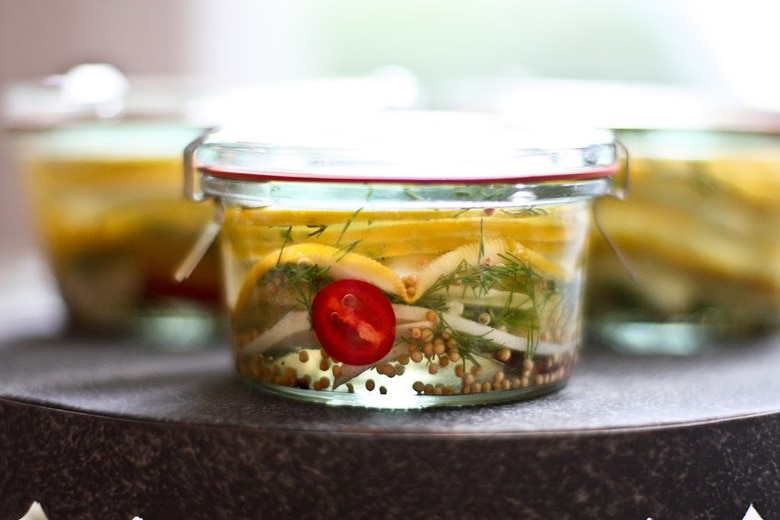 These are terrific on sandwiches and burgers, or try on a charcuterie plate,
or even a bring as a side to a BBQ.
They also make a great hostess gift.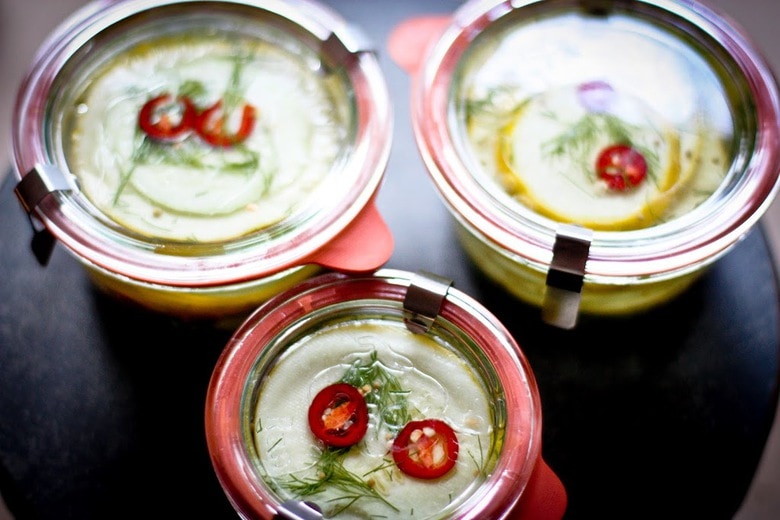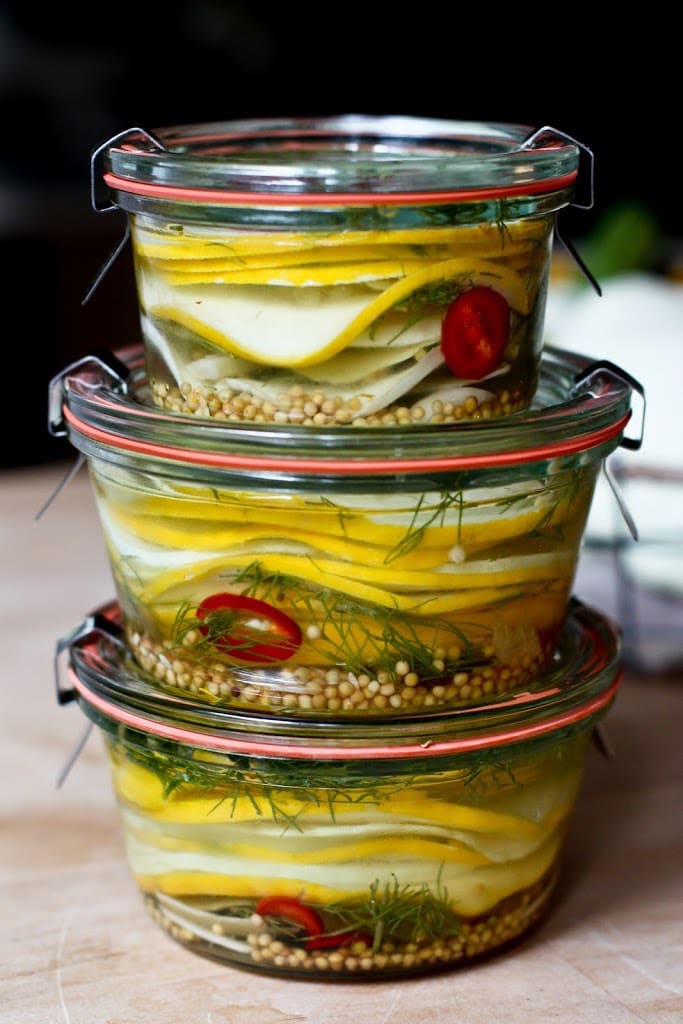 Another of Jill's many talents is organization.
She purchased an old fashioned label maker which she recently put to good use in her spice drawer.
I like how the names are visible from the top.  A very efficient use of space.
My spice drawer contains all different sizes of bottles and containers, a jumbled frustrating mess.
She buys spices from the bulk section,
only buying enough to fill the jars, that way spices are always fresh.
 These particular spice jars are available to buy 
here
.
.
Make sure to measure your drawer height, so jars can stand upright.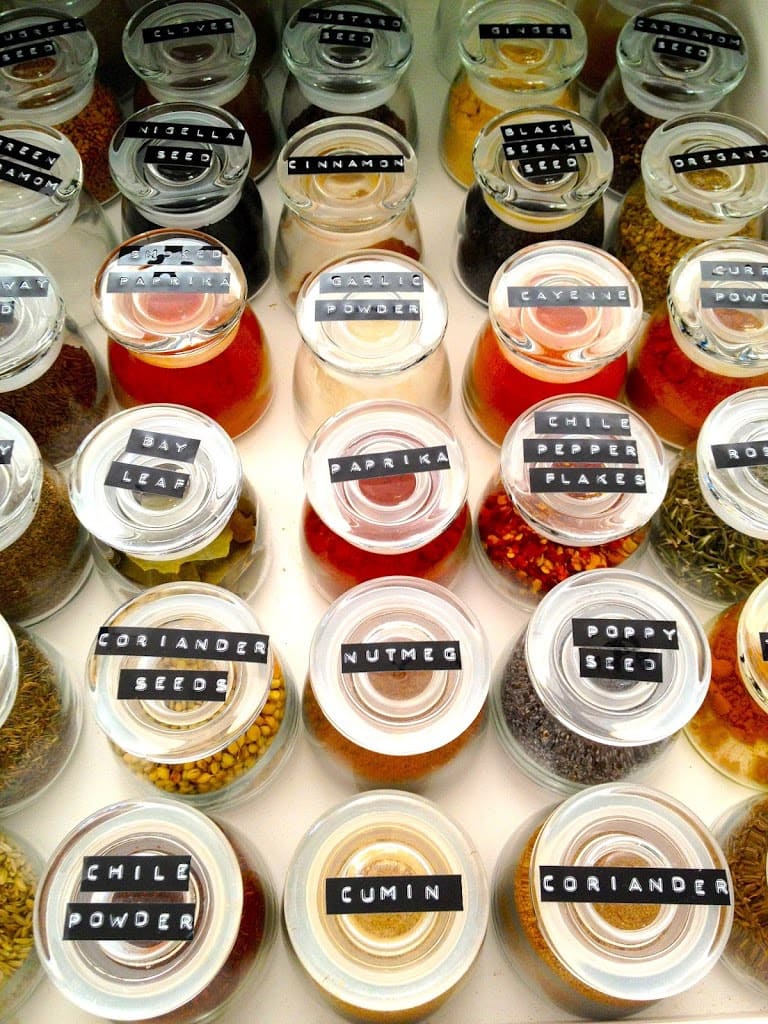 Thanks for reading! For more Feasting at Home … 
Jill's Pickled Summer Squash
1 lb patty pan, crook neck or zucchini squash-or enough to fill four small 4 oz  jars- (pick squash no bigger in diameter than the width of the jars you will be using).

1 small onion or shallot, sliced thin

1  garlic clove, sliced – per jar

1 T fresh dill -per jar

1 tsp mustard seeds- per jar

1/2 tsp whole peppercorns- per jar

1 small red chile, sliced thin

1 T kosher salt

—-

1 C white vinegar

1/2 C rice vinegar

1/3 C sugar
Using a mandolin, carefully slice the summer squash. If using a knife, make sure to cut pieces as evenly as possible, to the same thickness. Thicker slices will result in a crunchier pickle. Paper thin will be softer. 
Do the same with one small onion, or shallot. Toss both onion and squash in a bowl with a tablespoon of salt and let drain in a colander or strainer over a bowl in the fridge for 2 hours or overnight. Pat dry.
In each 4 oz jar, add about a tablespoon of fresh dill, a teaspoon of mustard seeds, 1/2 tsp peppercorns, a few slices of chile pepper and sliced garlic cloves. You could also try experimenting with other seeds like whole coriander, cumin, or fennel seed. Then layer the squash in jars, and top off with the pickling liquid. Press down on the squash. Seal, and let cool in the fridge, they will keep for up to two weeks.

For the pickling solution:
In a small pot, bring 1 cup white wine vinegar, 1/2 cup rice wine vinegar, 1/3 c sugar, to a boil until sugar dissolves, let cool slightly.