Welcome to the Vegan Reset! Here is a selection of our favorite plant-based recipes to help "reset" the body after the holidays. With these recipes, we'll feed our healthy gut bacteria, support our liver and help recalibrate cravings, leaving us better able to manage sweets and snacks. Whether you are looking for a week, or a month of vegan eating or simply want to incorporate more plants into your meals, we have you covered!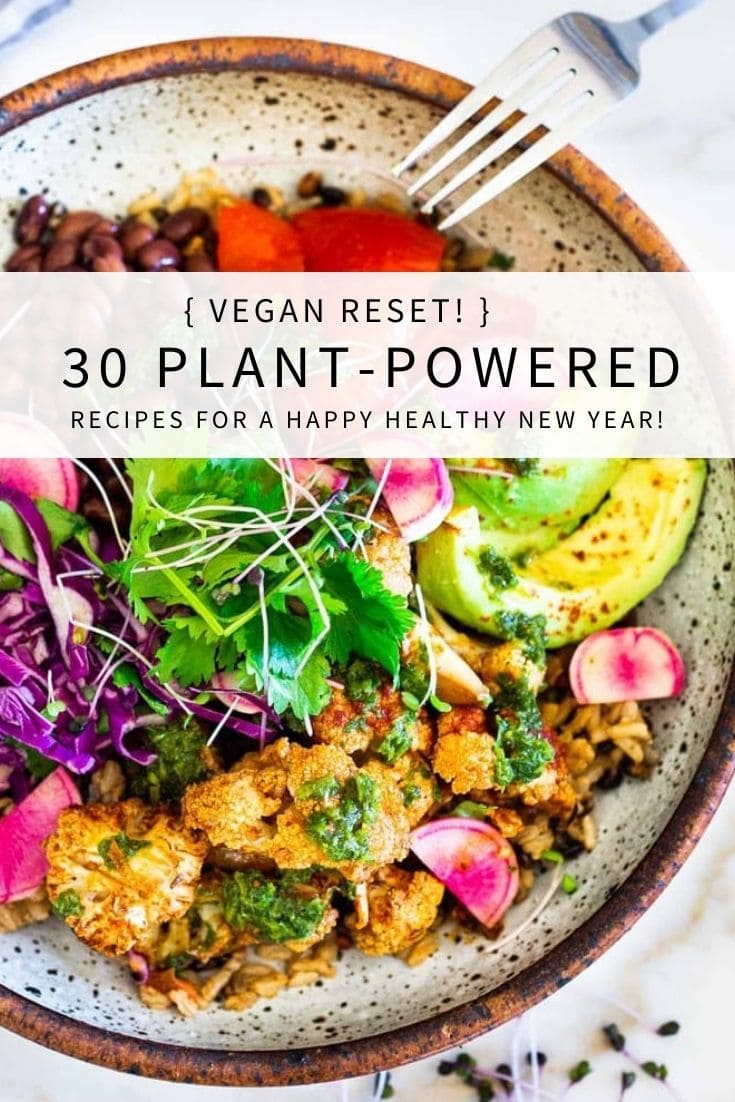 Fall down seven times, get up eight. Life starts from here.
~Japanese proverb~
Today is the perfect time to realign ourselves with our health goals and give our bodies some much-needed love. Whether that means eating more fresh vibrant fruits and veggies, cutting back on sweets or processed foods, or just cooking more meals from scratch… we know what we need to feel alive and energized.
For me, come January, this often means doing a plant-based "reset" after all the holiday eating. December is the time of year I let myself indulge in cookies and sweets, and by the end of it, I find my cravings for sweet things have dramatically increased! In my mind, it is because I've fed all the unhealthy bacteria in my gut (who love sweets)- and now they've grown in strength and number and want even more!
So January has become a time to "reset" my gut, and focus on feeding my good bacteria with healthy veggies and polyphenol-rich fruits- thus minimizing the sweet cravings. Anyways, that's how I see it. 😉
Whether you are new to the Plant-Based Diet, or a seasoned veteran, here are some healthy, Plant-Based Vegan Recipes to help get you started and inspired this month! Take stock of what you have in your pantry, then pick out a few recipes to try this week. Remember to keep it simple!
Imagine how energized and alive your body will feel. This truly is a gift of love, for ourselves and for our families.
Vegan Breakfasts
Another simple way to improve gut health- is to time our meals. Eating within 8-12 hour window (intermittent fasting) has been shown to not only improve our gut health but help regulate our insulin levels, weight, and help rid our bodies of damaged cells (autophagy). I typically eat two meals a day in an 8-10 hour eating window.
So I start my day with "breakfast" (or lunch) at noon and I finish eating dinner by 8pm. I find that when I eat a higher protein meal first, I stay fuller longer and have fewer cravings throughout the day. My favorite breakfast is the tofu scramble, loaded up with seasonal veggies.
The Ultimate Vegan Breakfast Tacos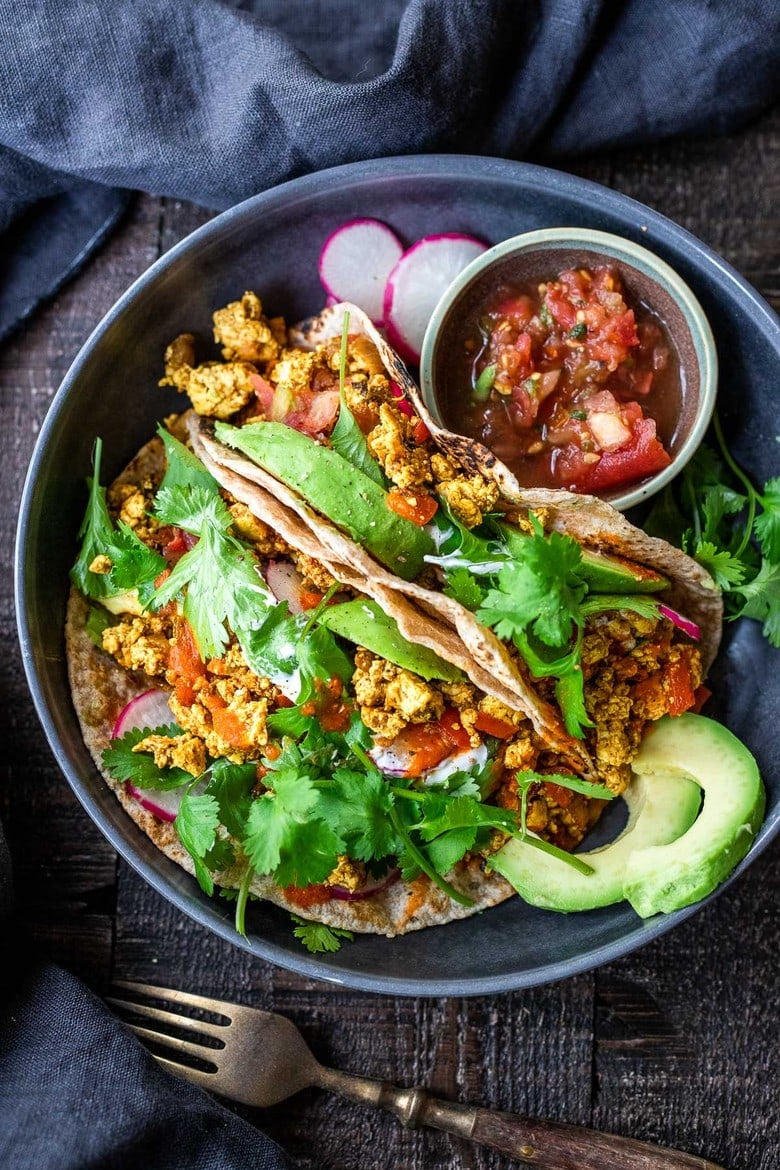 Vegan Lunch Recipes
Lunchtime is when I like to load up on healthy veggies. Whether it's a vibrant Buddha bowl, a Vegan Salad, or one of these Plant-based Soups, my focus is always on getting as many veggies as I can, into the mix. Eating a wide variety of plants is the best way we can support our healthy gut bacteria. It's nice to meal prep a few things ahead, and have them ready and on hand.
Healthy Vegan Collard Green Wraps!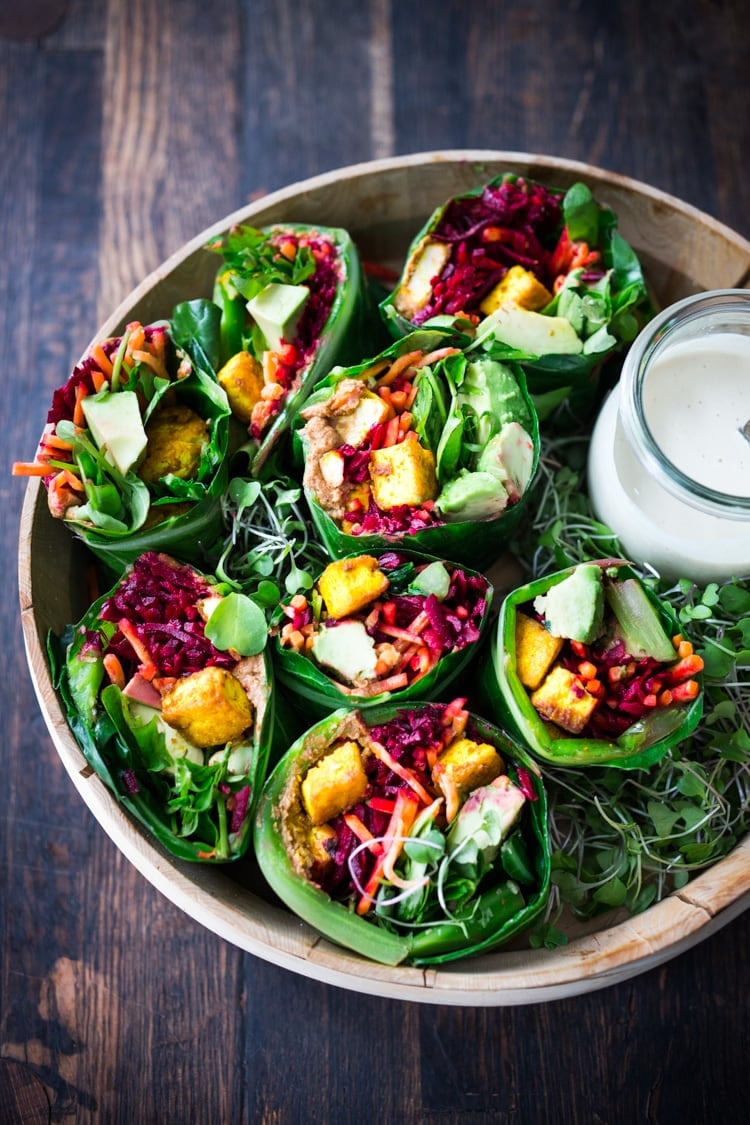 Vegan Dinner Recipes
On busy nights, dinner can be made simpler with soups, stews and stir-fries. I like to comb through my fridge and pantry and take stock of what I have- on hand using these things up first. Take a peek at our most popular Vegan Dinner Recipes or pick a few below.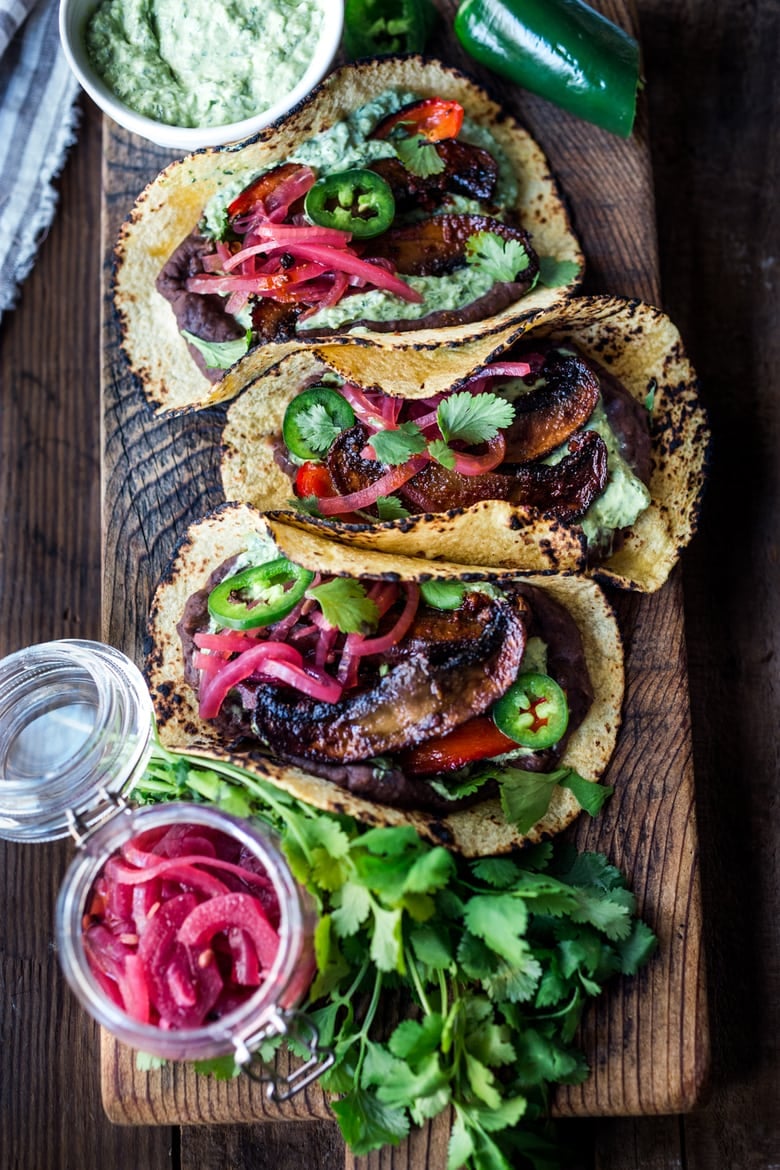 Vegan Vegetable Side Dishes
For me, this month is all about upping our veggies. My goal is to try to eat 6 cups of veggies a day- picking a wide variety. Leafy greens, cruciferous veggies, colorful veggies, getting in a wide diversity. Here are some of my favorite standbys that go with many different meals. (A little tip- if sensitive to oxalates, citric acid helps clear this from the blood-simply squeeze a little lemon juice in your drinking water.)
15-Minute Broccoli with Garlic & Lemon Zest
We make this broccoli recipe on repeat- because it is just so fast and DELICIOUS and goes with so many things.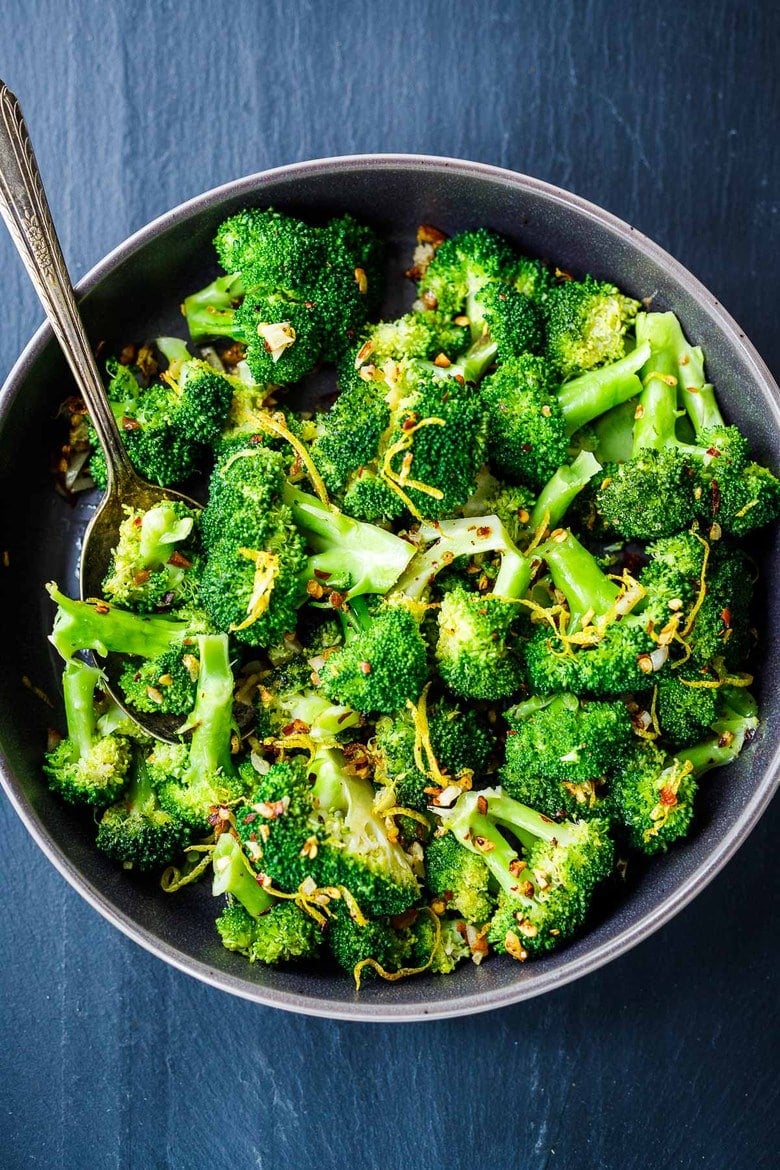 Vegan soups
Vegan soups are a godsend. They are full of nutrients, hydrating, filling, full of fiber and plant-based protein. So satiating. They can be made ahead, waiting and ready for when hunger "emergencies" arise. I like to pick 1-2 soups a week, just to have on hand.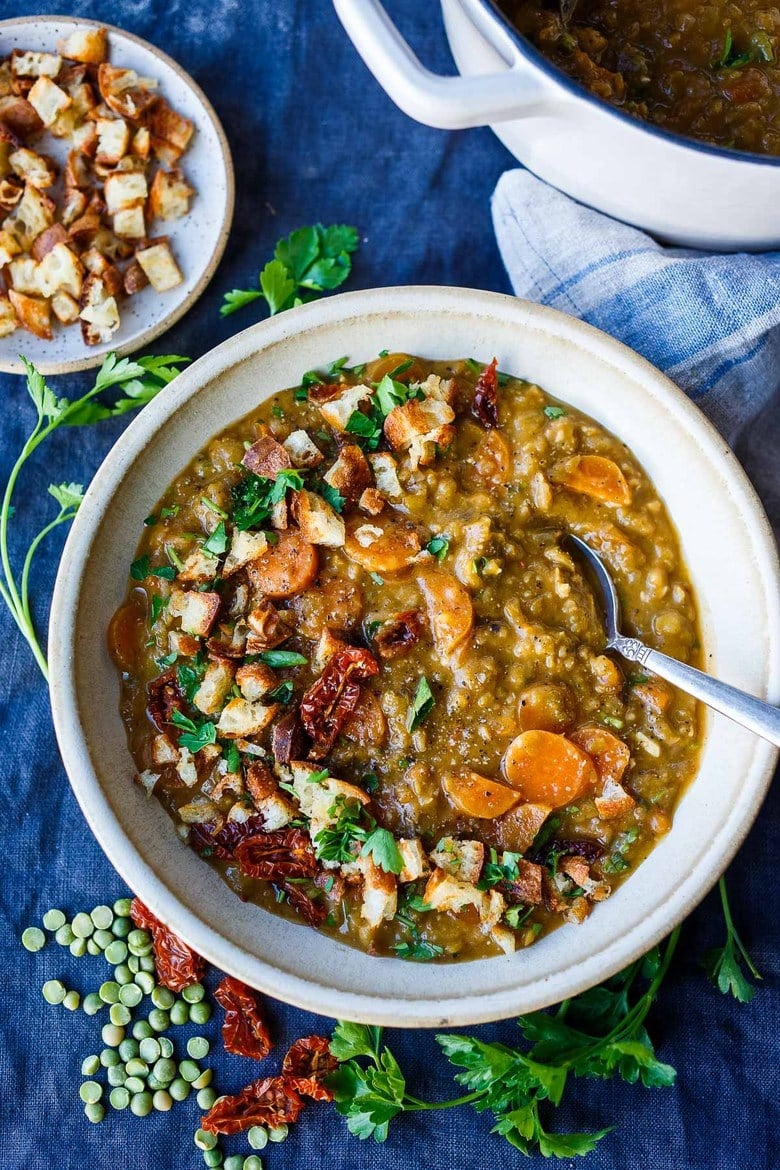 Vegan Salads
Make-ahead vegan salads are perfect for busy workweeks. They are packable, fresh and healthy, full of nutrients! Like soups, I always try to have 1 or 2 on hand for hunger emergencies.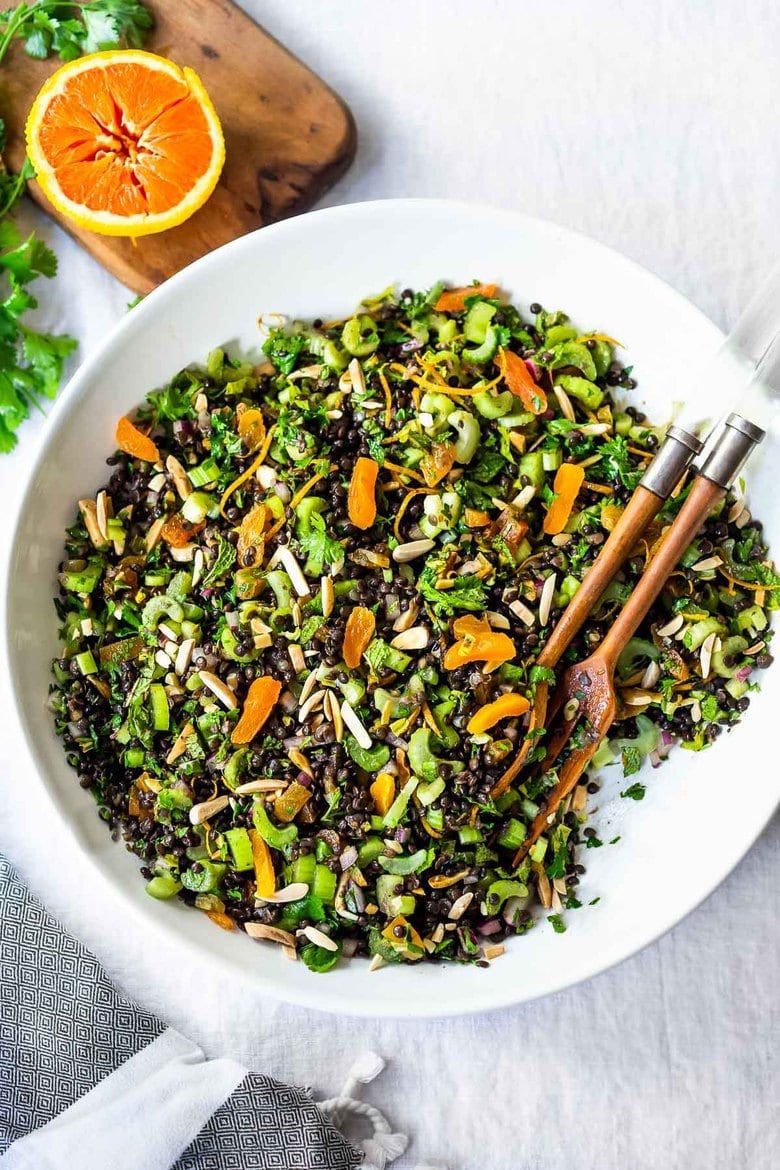 Vegan Treats
Is it possible to go a whole month without something sweet? I honestly can't tell you, because I have never once succeeded! Yes, I've tried. I've reduced my intake of sweets and sugar dramatically, but honestly, this is really challenging for me! An easy, healthier way for me to deal with this is to have a piece of good-quality dark chocolate paired with fresh berries. Do what is best for you. 😉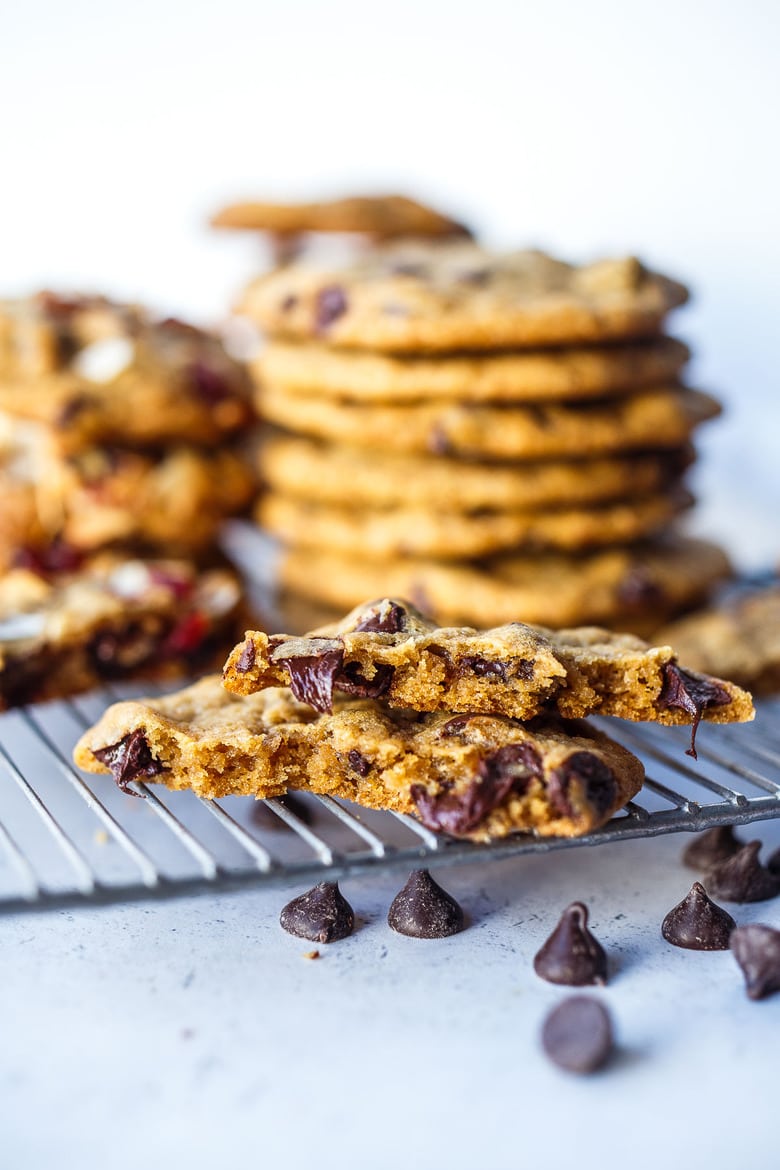 Vegan Snacks and Appetizers
Light and crisp, these Rustic Seed Crackers are keto, gluten-free and vegan. This recipe is incredibly easy, flexible, adaptable and full of toasty rich flavor. They are the perfect snack by themselves, and pair with most toppings.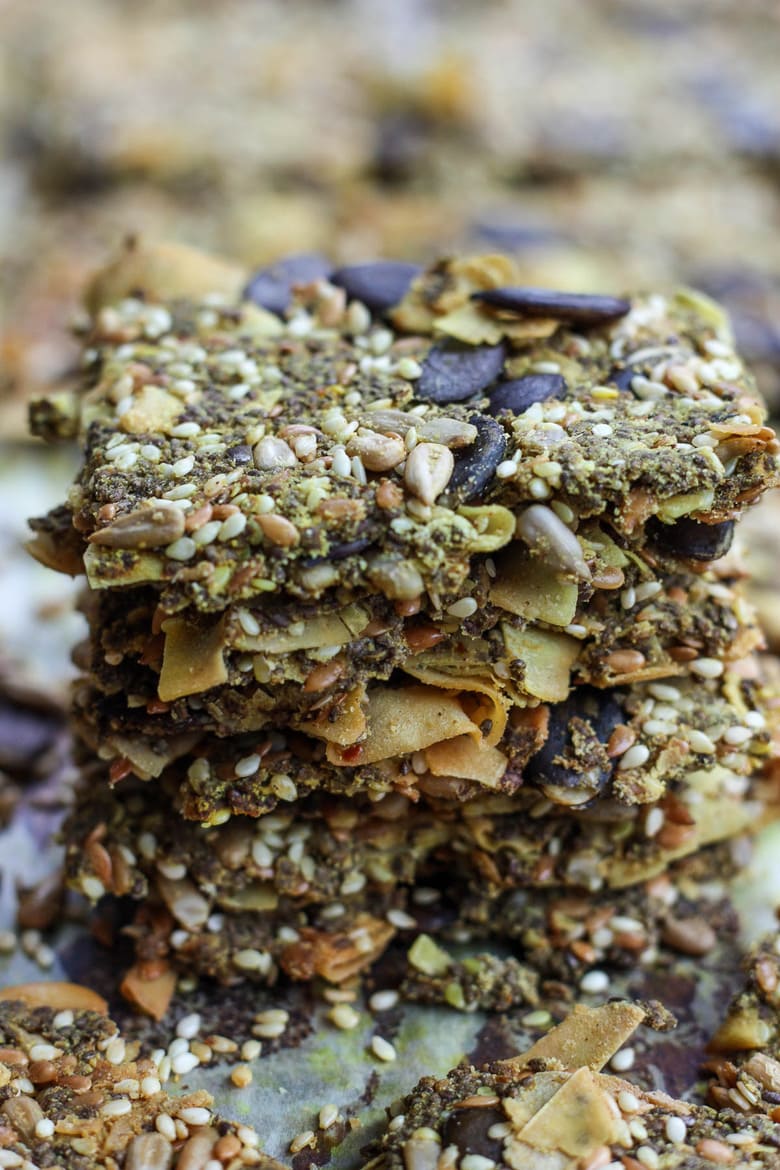 Soothing Drinks
Another way to help minimize snacking and sugar cravings are to substitute comforting soothing drinks. Here are a few of my favorites!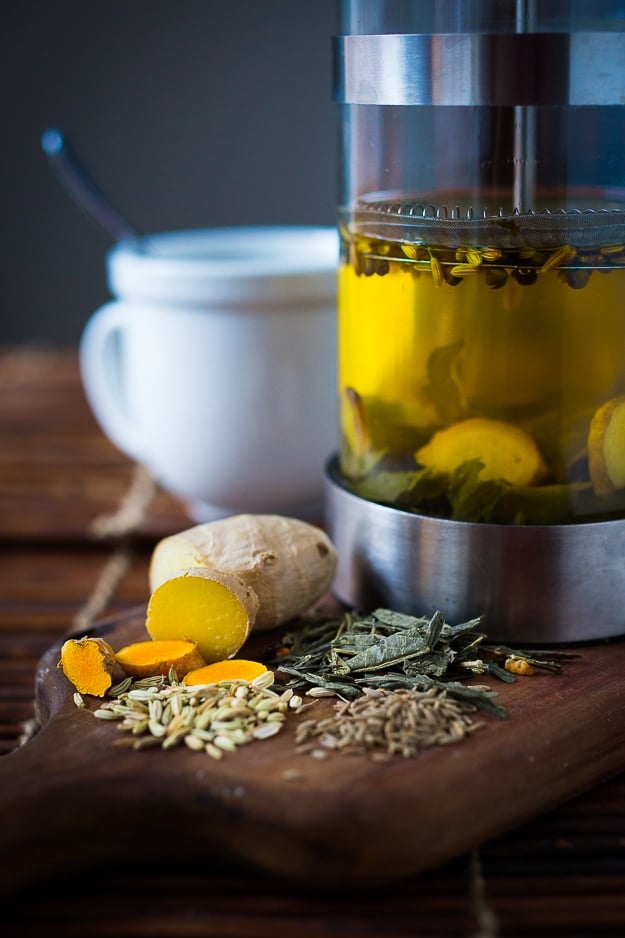 More Plant-Based Ideas:
---
Hope these veggie-based, clean-eating recipes inspire you to try something new this week! Please note any of your favorites in the comments below!
Print
30 Plant-Based Recipes!
Welcome to Vegan January! Here is a list of our favorite plant-based recipes to restore the body and help recalibrate our cravings after the holidays.  Whether you are looking for vegan breakfast, lunch, dinner, salads, soups or treats -we have you covered.
Author: Sylvia Fountaine
Prep Time:

20

Cook Time:

20

Total Time:

40 minutes

Yield:

4-6

Category:

plant based recipes

Method:

oven, stovetop

Cuisine:

American

Diet:

Vegan
fresh veggies
fresh fruit
whole grains
plant-based protein – tofu, seitan, beans, legumes
plant-based fats- avocado, olive oil, nuts, seeds
fermented things
Instructions
Pick out a couple of plant-based recipes to make this week.
Make a shopping list.
Make a plan for the week ahead, prep ahead!
Always have a plant-based recipe prepared ahead for hunger "emergencies"!
Imagine how energized and nourished you will feel.
Notes
Leave your favorites in the comments below
Keywords: vegan January, plant based recipes, plant based recipes, vegan recipes, plant based meals, vegan recipes, plant-based dinners
SaveSave
SaveSave
SaveSave
SaveSave
SaveSave