Memorial Day marks the beginning of grilling season. I can't think of a better way to remember those who have gone before us than being surrounded by nature, enjoying good food with friends and family in the beautiful outdoors. Whether gathered around a campfire or hosting a backyard BBQ, let yourself be inspired, and delight your happy campers!
Grilling Recipes for the Perfect Cook-out!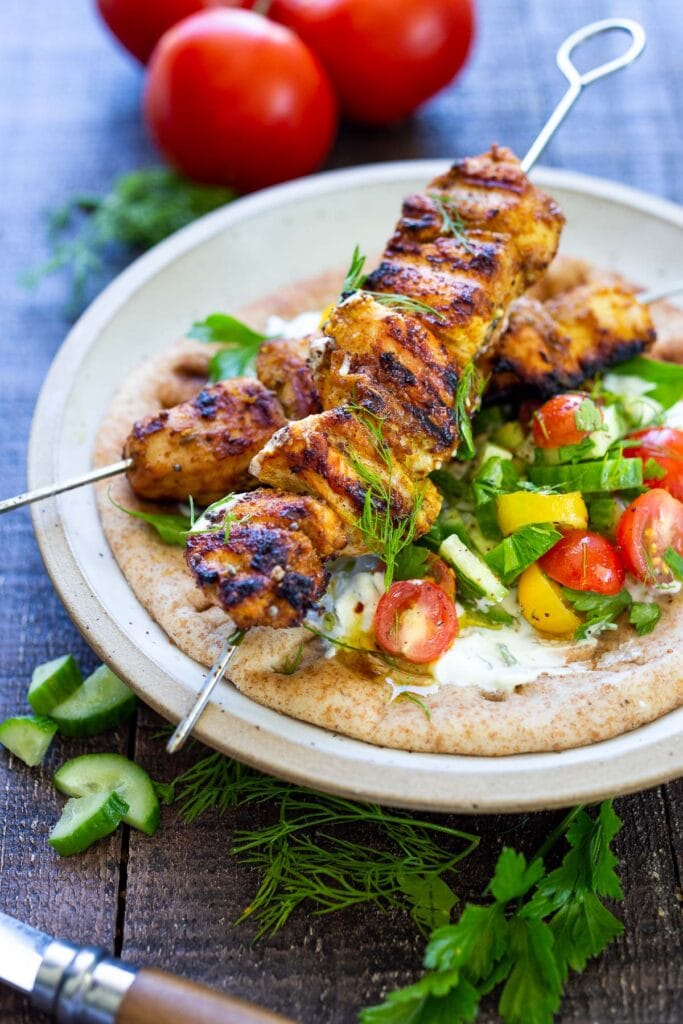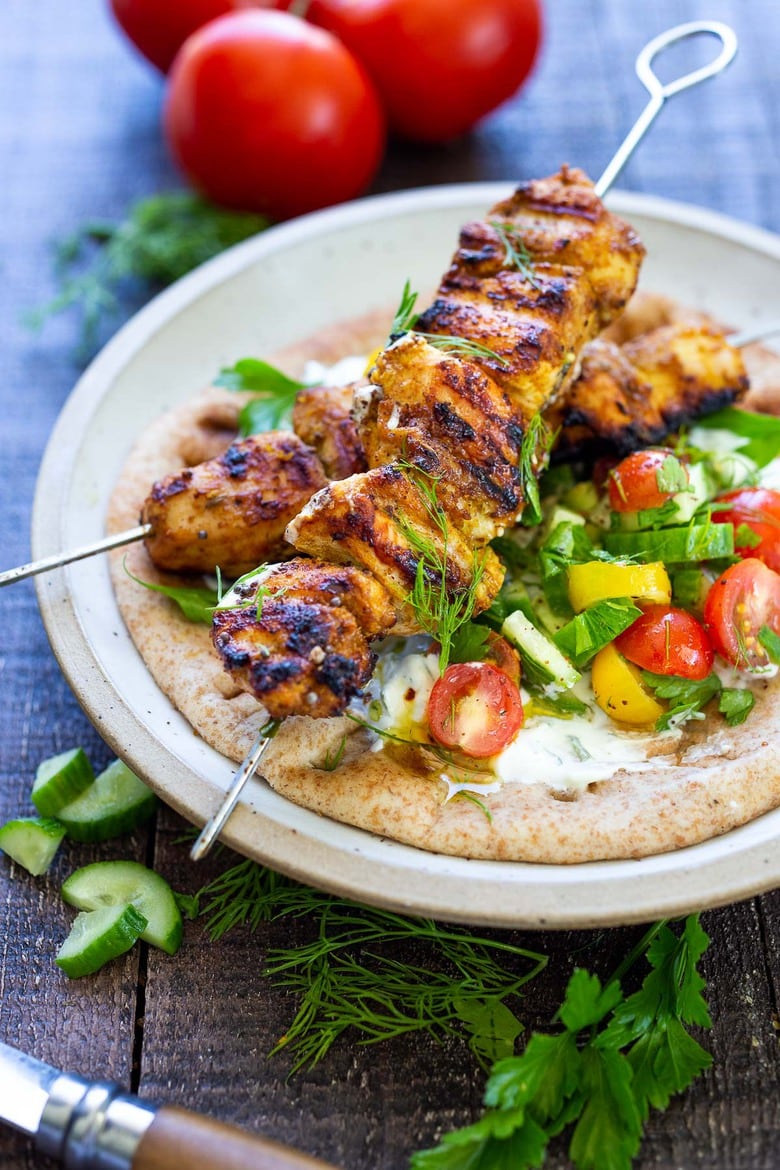 This collection of our best 50 Grilling Recipes will take your next cook-out to the next level. Scroll through to get your creative juices flowing! Pin or save a few of your favorites.
Grilled chicken
Here are some of our most popular grilled chicken recipes, the whole family will enjoy- perfect for your cook-out menu!
Grilled Chipotle Chicken Video!
A COOk-out Menu should include vegan options!
A cookout is not all about meat these days-more and more, even meat lovers appreciate plant-based foods! I love the Thai Chicken Satay made with TOFU! Super tasty!
Lighten up your Cook-out Menu w/ grilled, main course Salads!
Keep it light and lean this Memorial Day with a grilled salad! My personal favorite is the Grilled Salmon Salad with the creamy cilantro lime dressing- so tasty!
Tasty Cookout Side Dishes!
Honestly, I would be just fine with just the sides, and this French Potato Salad is kind-of a "must" in my opinion!
Make-ahead Pasta Salads
Perhaps the quintessential BBQ side dish, I'd plan to include at least one pasta salad on your cook-out menu!
Grilled Burgers
Because who doesn't love a good burger! A good cook-out menu could simply be this; a selection of burgers (vegan and meat) and lots of fillings and condiment. A build your own Burger Bar! Heck, you could even ask your guests to each bring one thing. Could be fun!
We love pairing burgers with our Sweet Potato Fries!
Cook-out menu | Enhancements
Homemade buns, chipotle mayo, chimichurri sauce, homemade BBQ sauce, and homemade mayo make every cook-out better. You don't have to make them all- but what if you just picked one?
See all our sauces and condiments!
Grilled Fish & Seafood
Looking for something a little lighter and healthier to grill? Fish and seafood to the rescue. We love these cook-out ideas.
Cook-out menu | Salads!
Salads are often the first thing to disappear at a summer cook-out. They are cool, refreshing and very hydrating!
Grilled Meats
For heartier appetites, here are some super-flavorful grilled beef and lamb recipes. The lamb kebabs are my favorite. 🙂
See more Beef Recipes or more Lamb Recipes.
Summery Desserts
Keep desserts light and summery- featuring fresh berries and fruits.
Flowing Pitchers of Drinks
Pre-make these summery drinks before your guests arrive for a stress-free gathering.
Wherever you find yourself this weekend, may you find a moment of stillness to honor the loved ones who have passed, and be present to those who are still here, knowing this too, may not last.
Enjoy these summery cook-out menu ideas and have a wonderful holiday weekend.
xoxo