Here are a few Mother's Day Brunch recipes to help get your creative juices flowing this weekend.  I find that keeping things simple is always best. Remember it's not just about the food, it is about the time you spend together. Remember to have fun, and make it joyful! Happy Mother's Day to all you incredible women out there. xoxo
---
To describe my mother would be to write about a hurricane in its perfect power. Or the climbing, falling colors of a rainbow. ~ Maya Angelou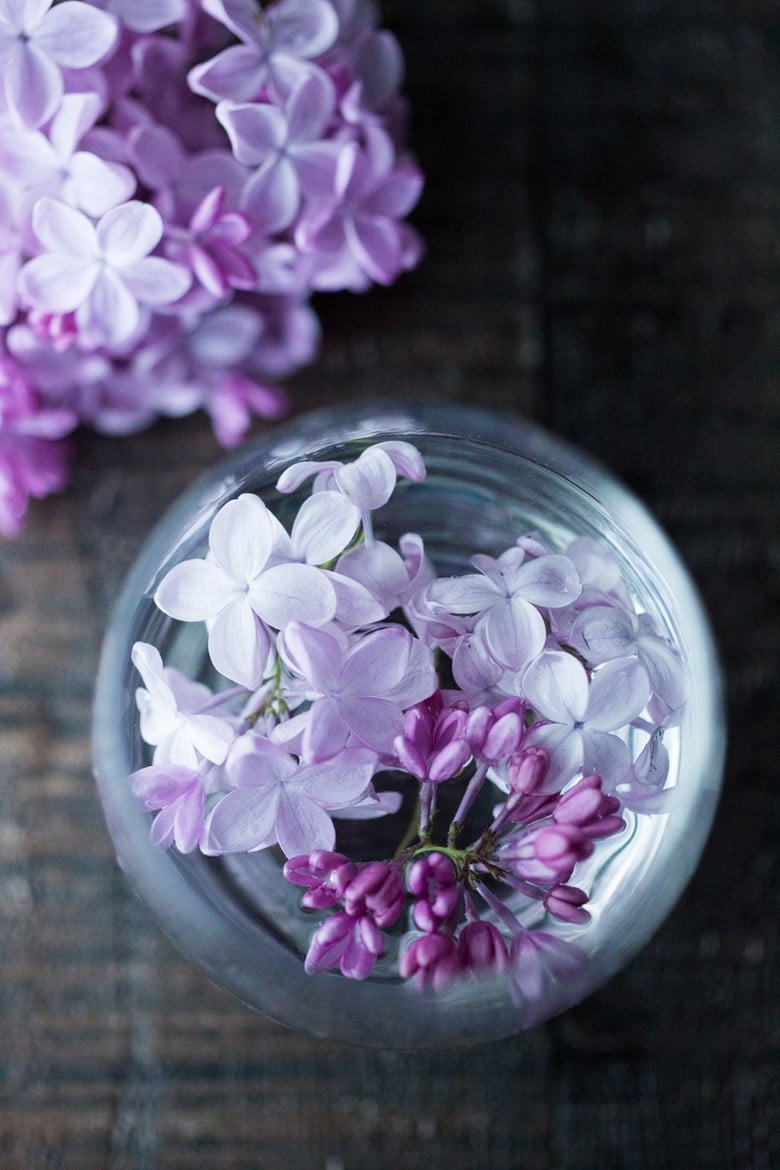 Lilac Water! Water infused with lilac blossoms calms and restores the spirit. Perfect for special spring gatherings like Mothers Day Brunch, such a simple lovely way to celebrate the season!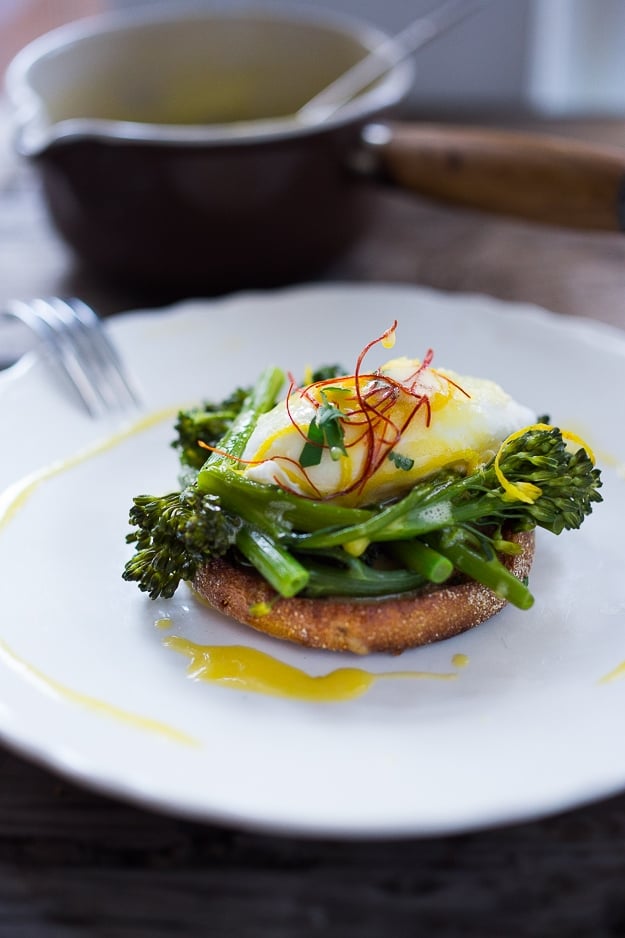 Vegetarian Eggs Benedict with Broccolini and Meyer Lemon Hollandaise – a simple yet elegant brunch idea perfect for special gatherings.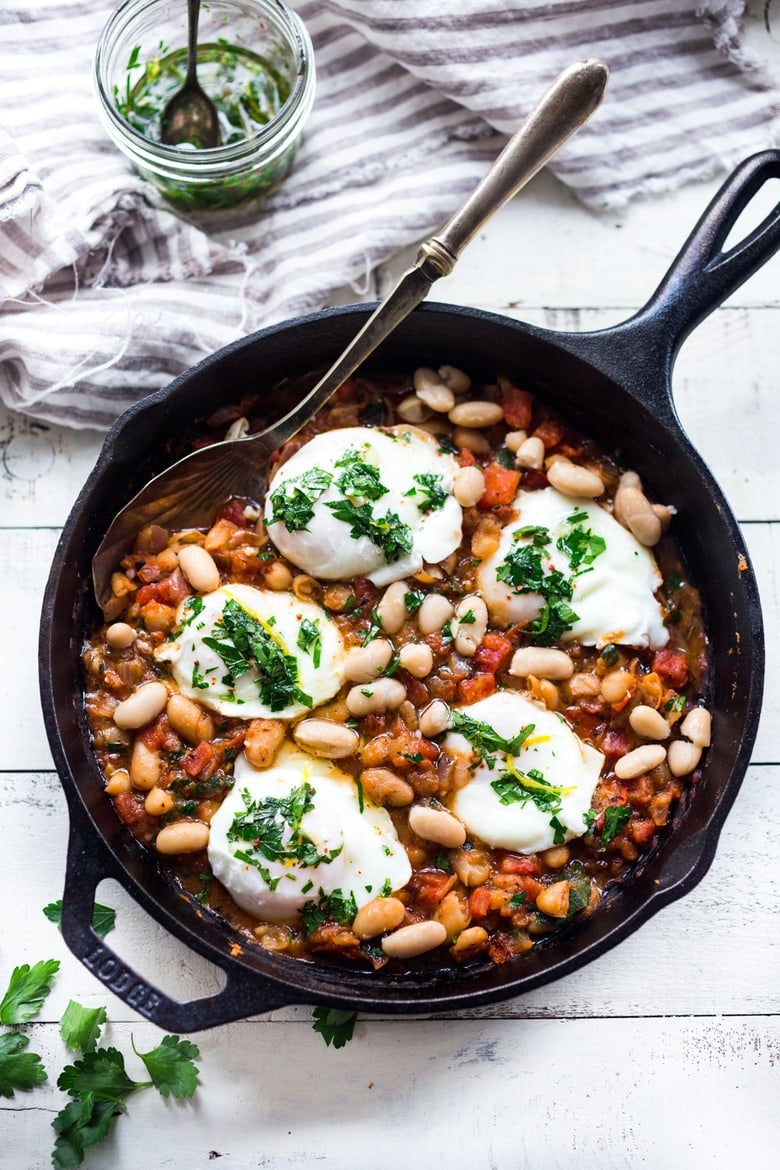 Tuscan Farmers Breakfast! Gently simmered eggs over a flavorful cannellini bean stew topped with an herby gremolata sauce. Add Italian sausage or keep it vegetarian. Healthy and tasty!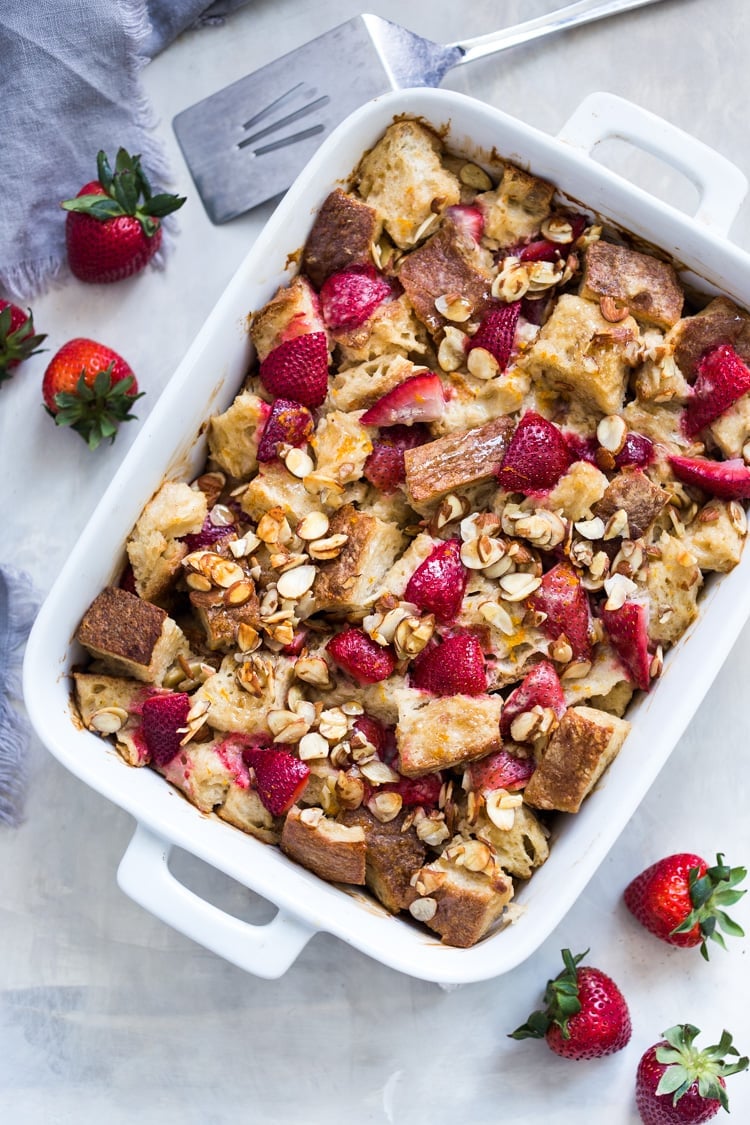 Healthy Baked French Toast (Vegan) with fresh berries orange zest and almonds. A healthy version of our favorite Mother's Day Brunch recipe! Can be made ahead!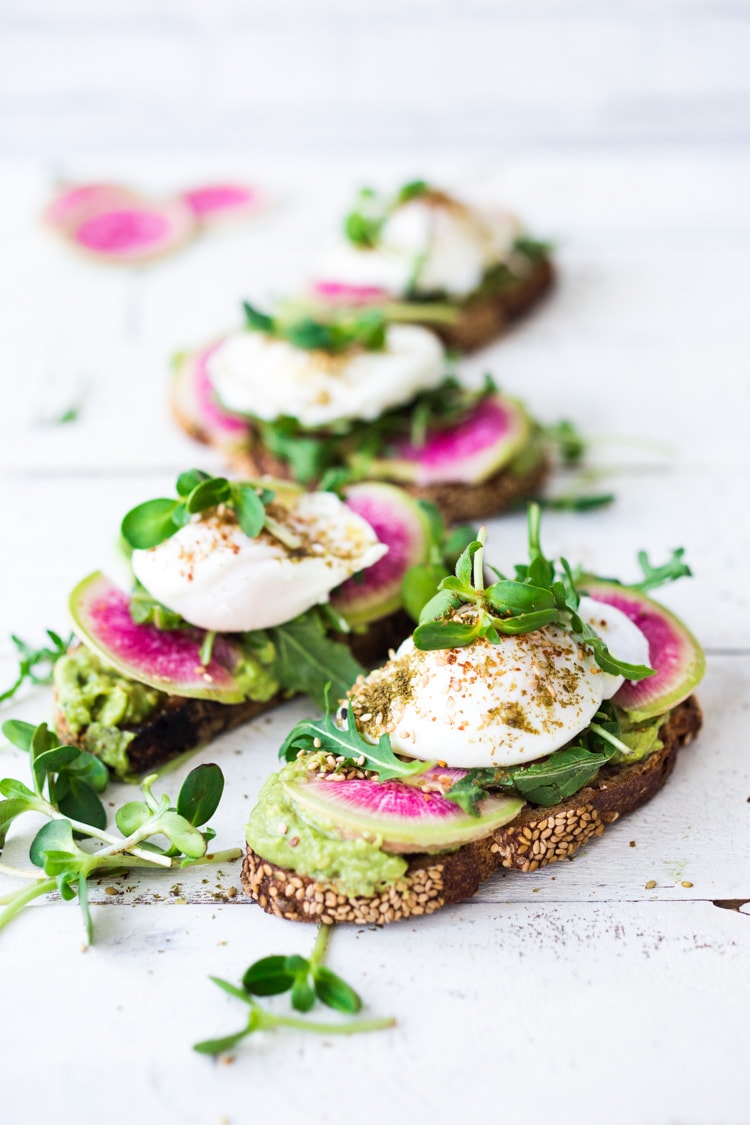 Avocado Toast with Poached Eggs, Arugula and Zaatar –a simple flavorful breakfast or brunch recipe that is full of amazing flavor! Perfect for Mother's Day!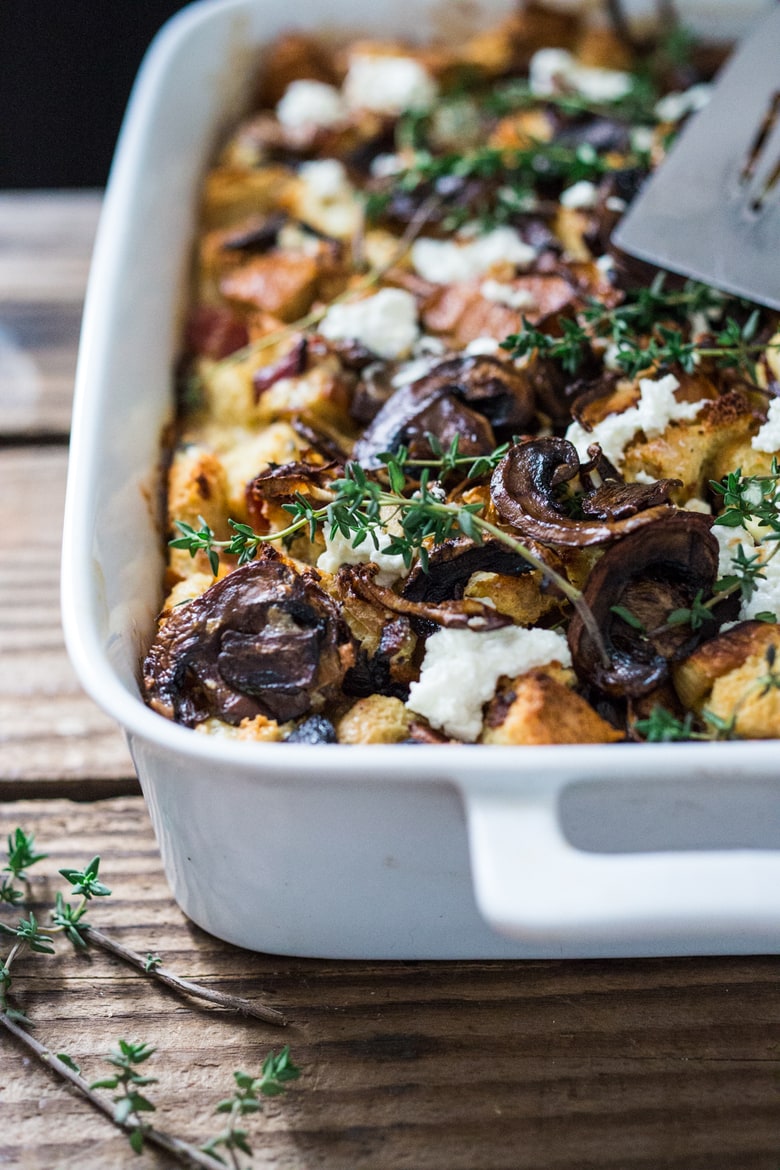 Baked Breakfast Strata  with eggs, bread, mushrooms, caramelized onion, goat cheese, and thyme – a savory egg casserole, perfect for Mother's Day Brunch!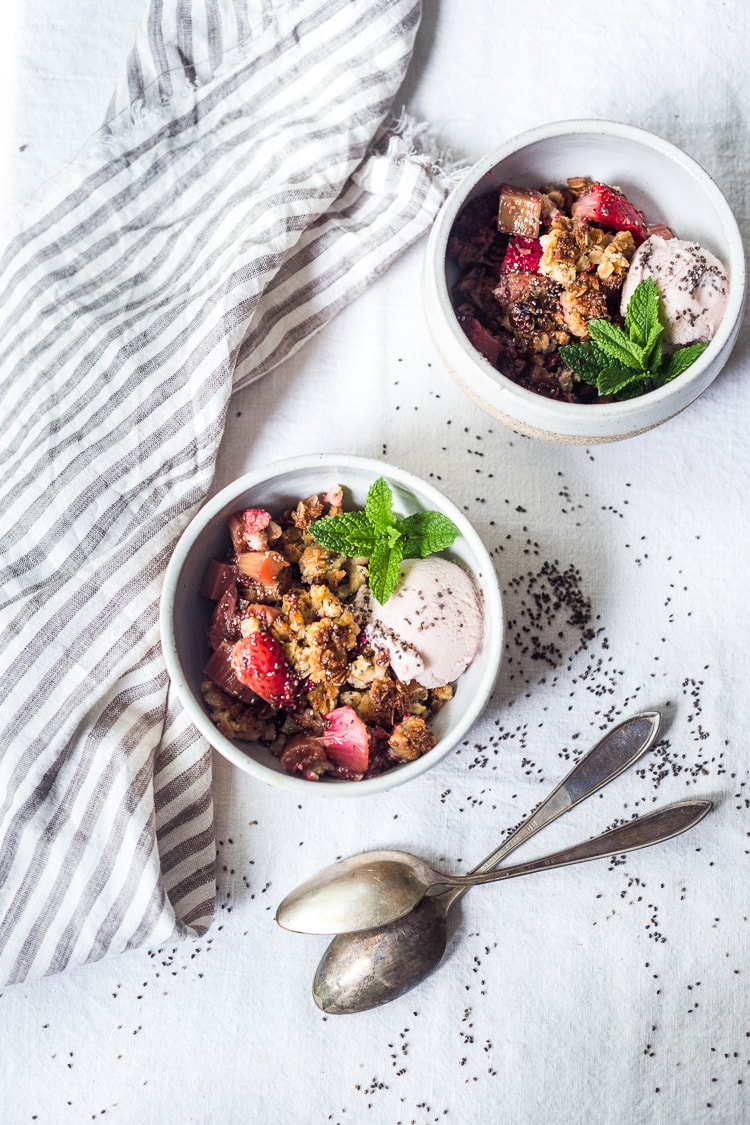 Maple-Sweetened Strawberry Rhubarb Crisp with Chia Seeds and a crumbly oat topping – a vegan, gluten-free dessert that highlights spring rhubarb.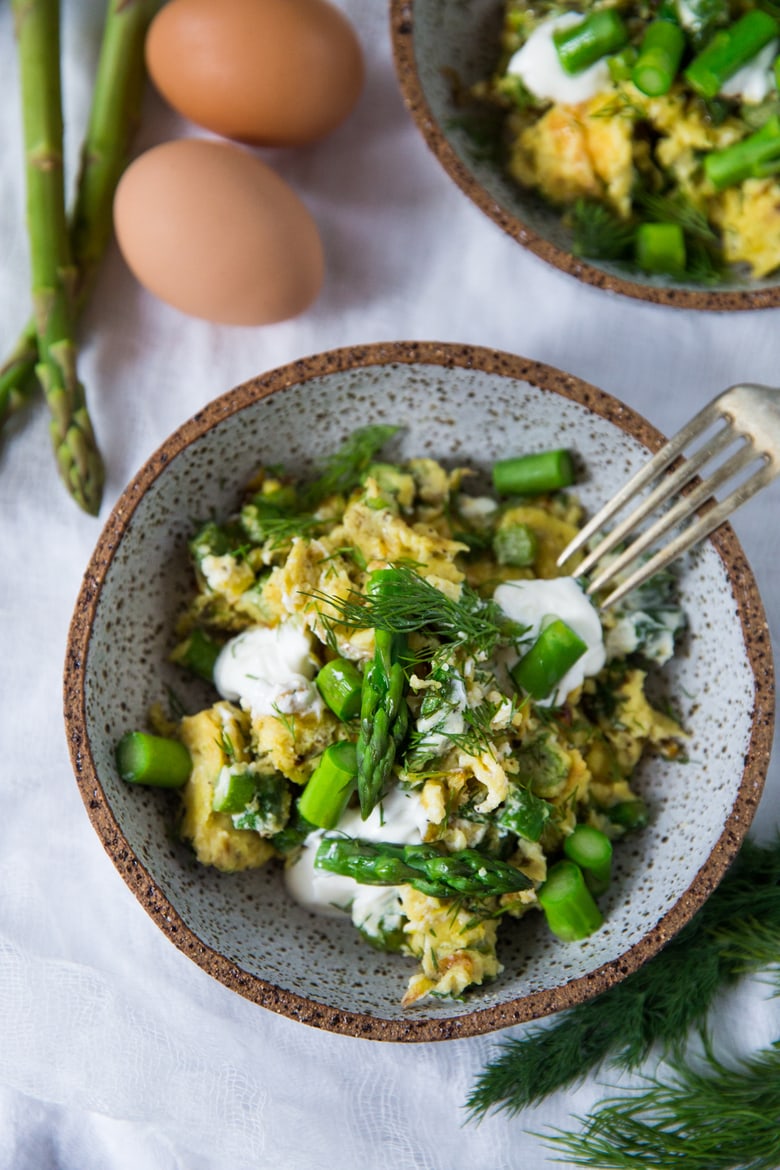 Spring Scrambled Eggs with tender asparagus, melted leeks, chèvre and fresh dill – a simple easy breakfast inspired by the flavors of spring!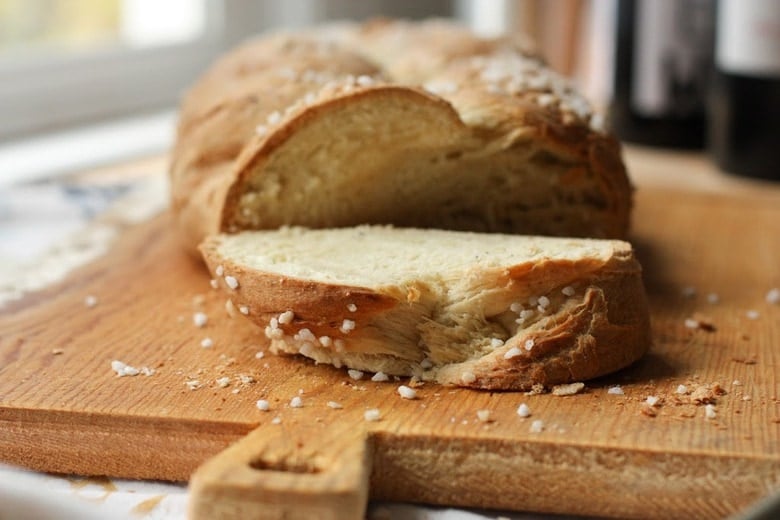 Pulla! A Finnish sweet bread that infused with Cardamon. Perfect for special morings, gatherings, brunches or afternoon tea.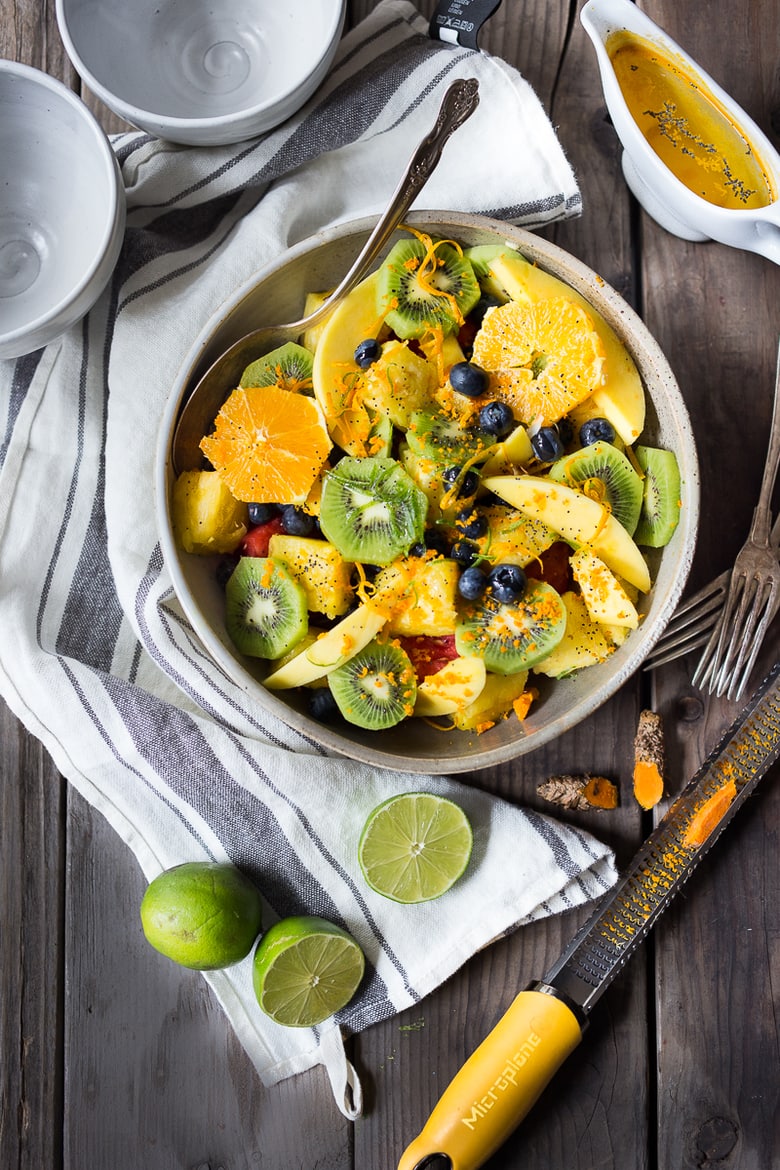 Turmeric Fruit Salad with fresh grated turmeric root, orange and lime zest and any of your favorite fruits, topped w/ toasted coconut flakes. Sugar free and delicious!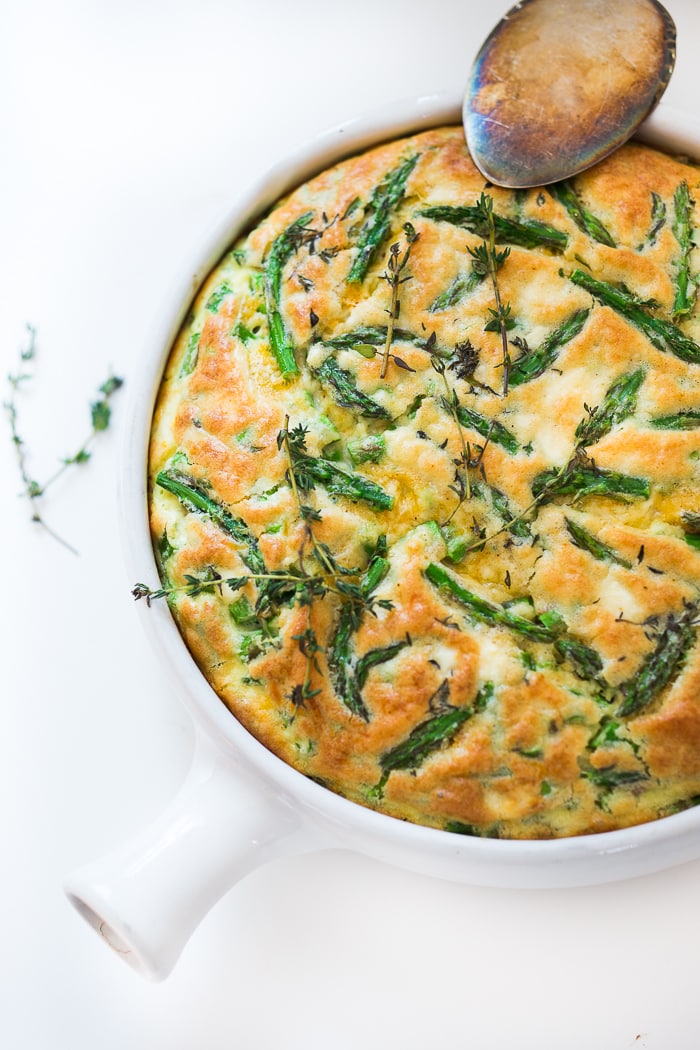 A rich and fluffy Baked Egg Frittata ( crustless quiche) with asparagus and goat cheese that only takes a few minutes of prep before baking in the oven. Serve with a large green salad for brunch or lunch.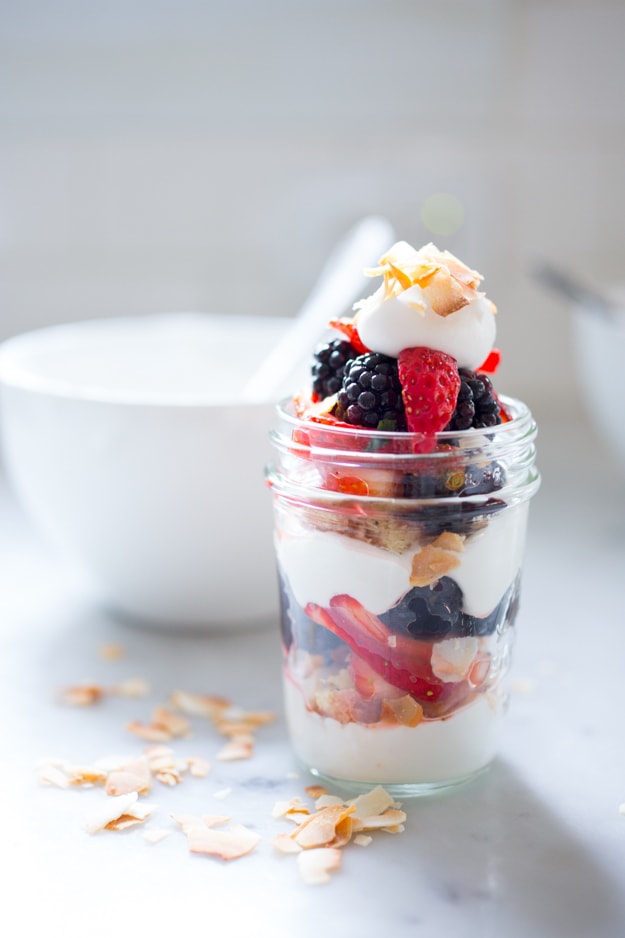 Coconut Berry Trifle – A layered trifle with whipped coconut cream, fresh berries, toasted coconut and lemon cake layered in mason jars for a simple make-ahead dessert!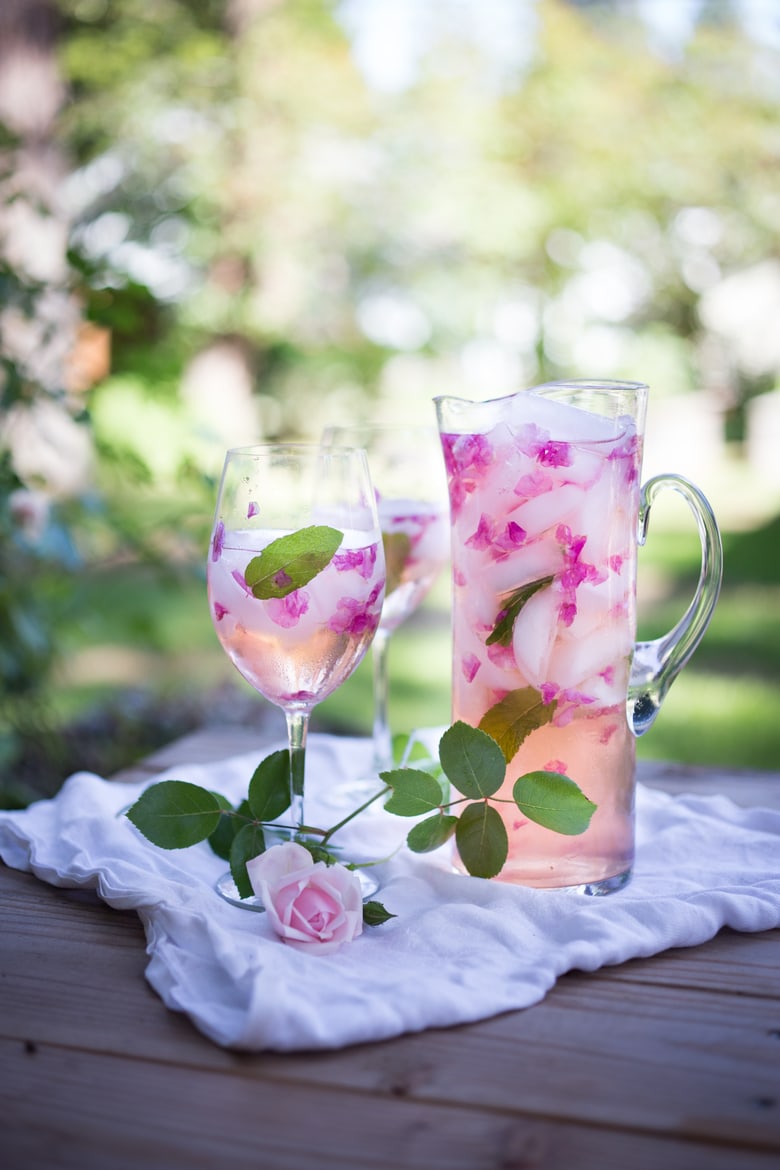 Rose Petal Sangria- made with wild rose petals and rosé wine – a refreshing summer drink that is lightly floral and delicious! Simple and Easy!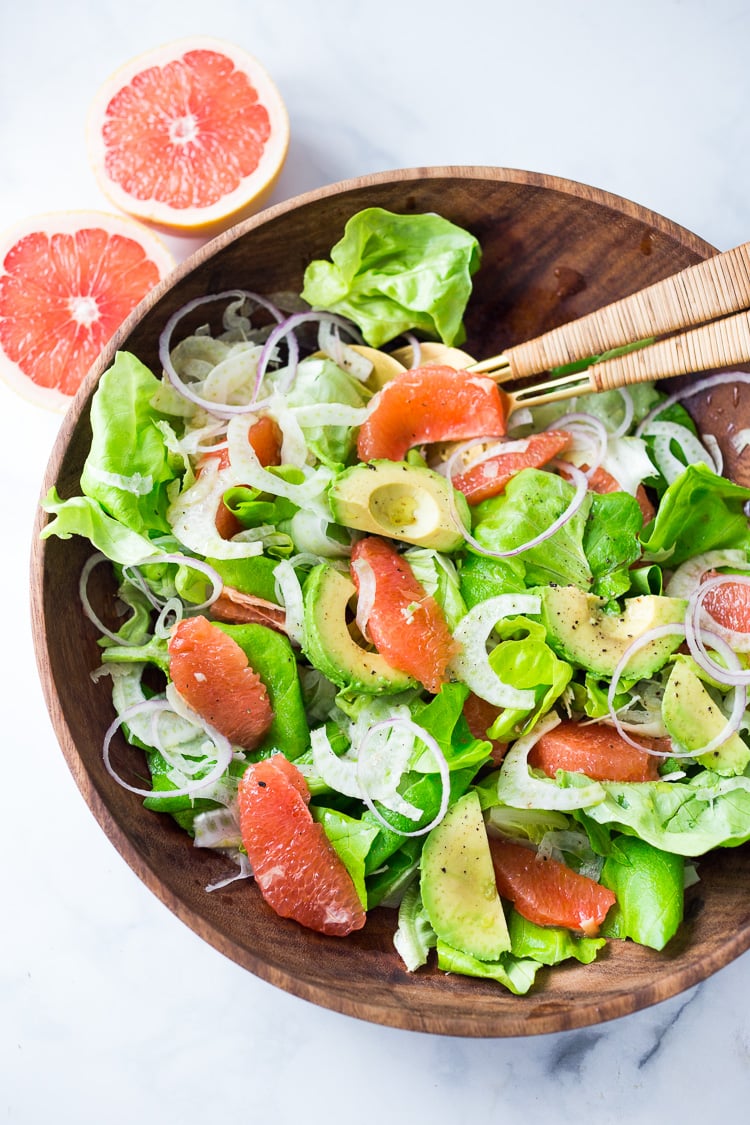 Grapefruit, Fennel and Avocado Salad with Pistachios and a Citrus Shallot Dressing. A simple easy salad that is healthy, vegan and delicious!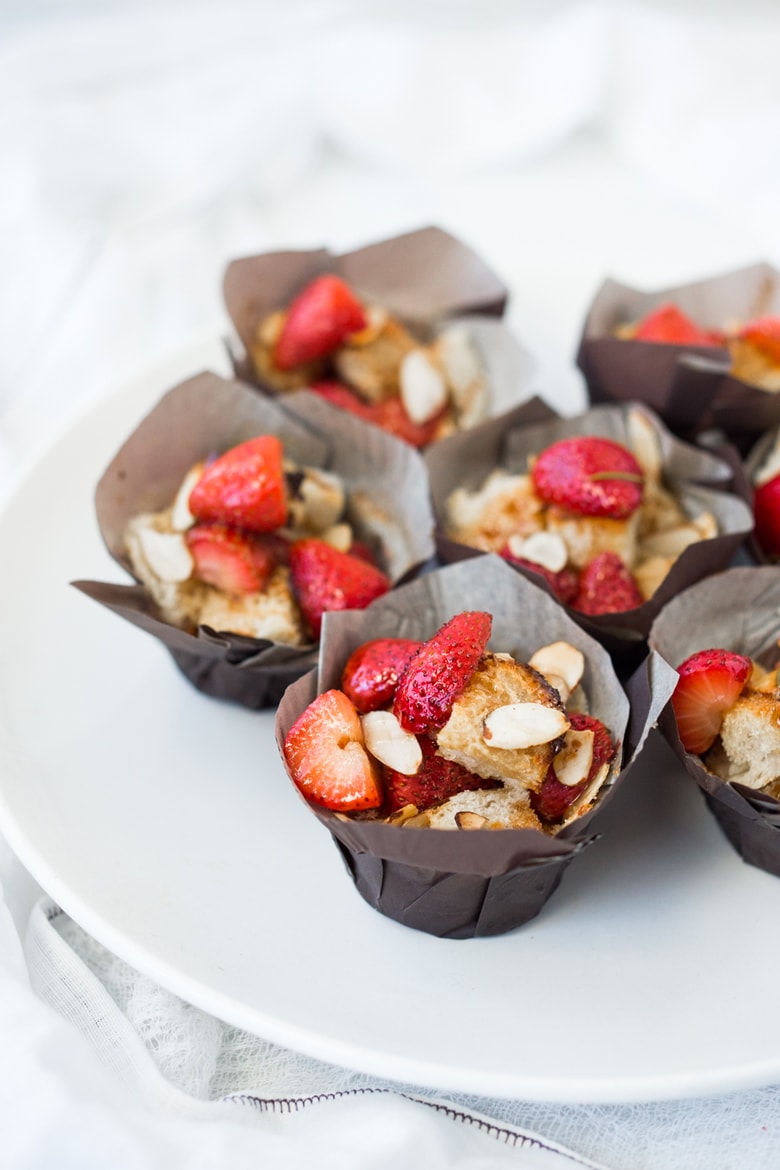 French Toast Muffins with Strawberries and Almonds- a perfect beginning to Mother's Day Brunch. Simple and easy to make!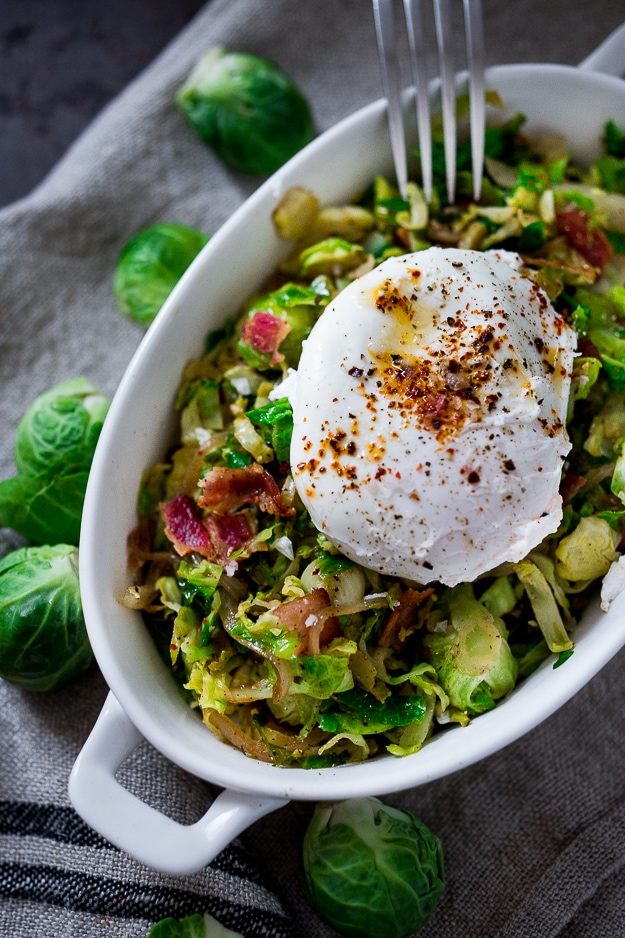 Soft Poached Eggs with Brussel Sprout Hash, Aleppo chili flakes and optional bacon crumbles – a simple easy brunch recipe perfect for Mother's day.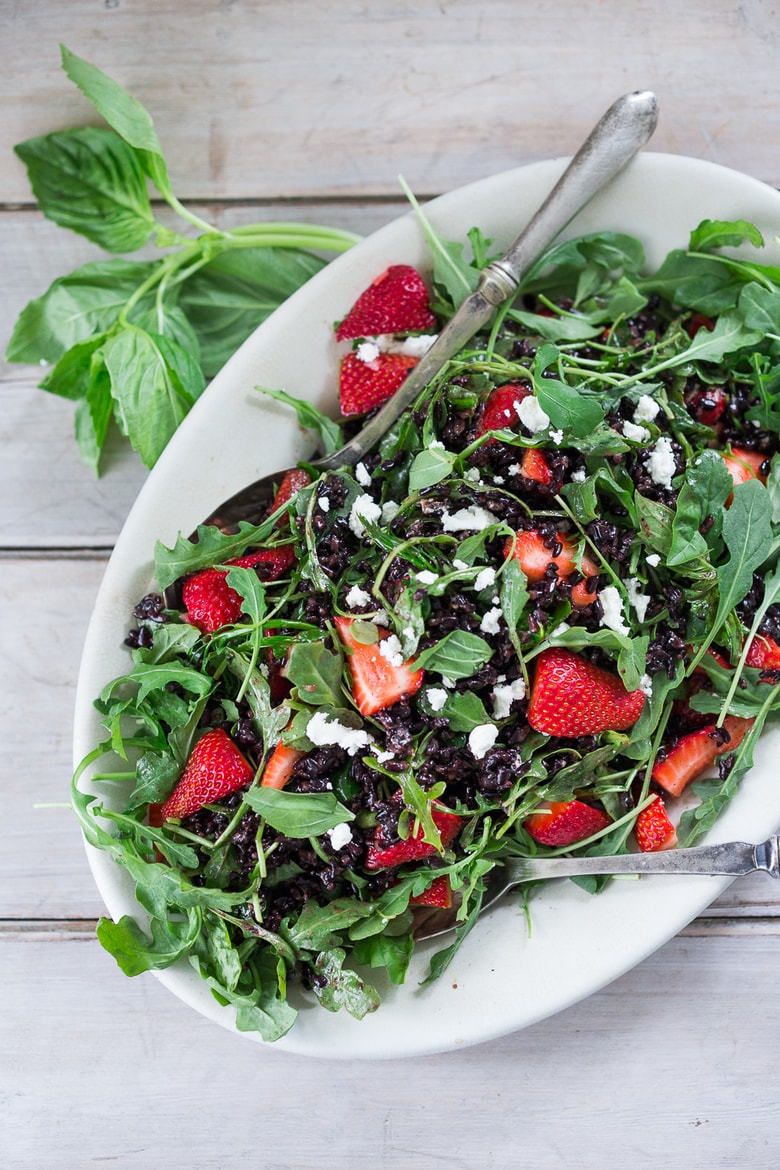 Strawberry Arugula and Black Rice Salad with Basil  
Asparagus Toast with Poached Eggs and Warm Bacon Vinaigrette. And oldie on the blog but so tasty and full of flavor!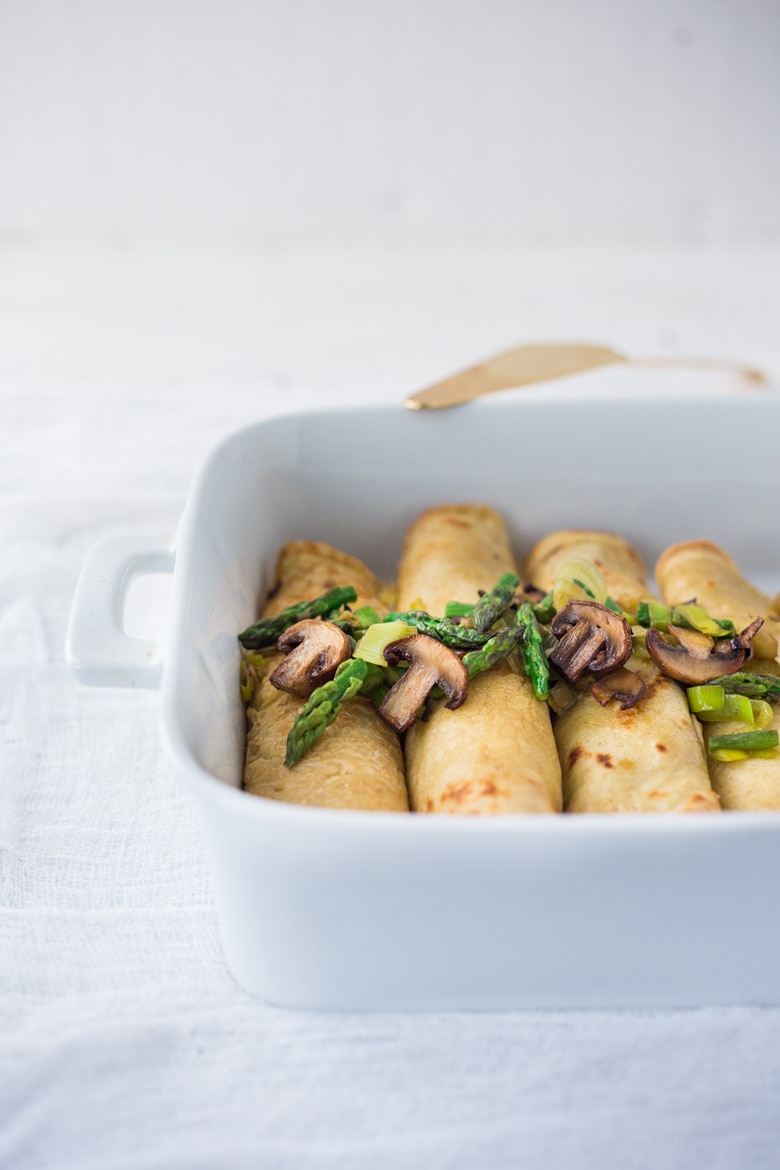 Stuffed Baked Crepes with Asparagus Leeks and Mushrooms – a tasty spring-inspired recipe perfect for brunch.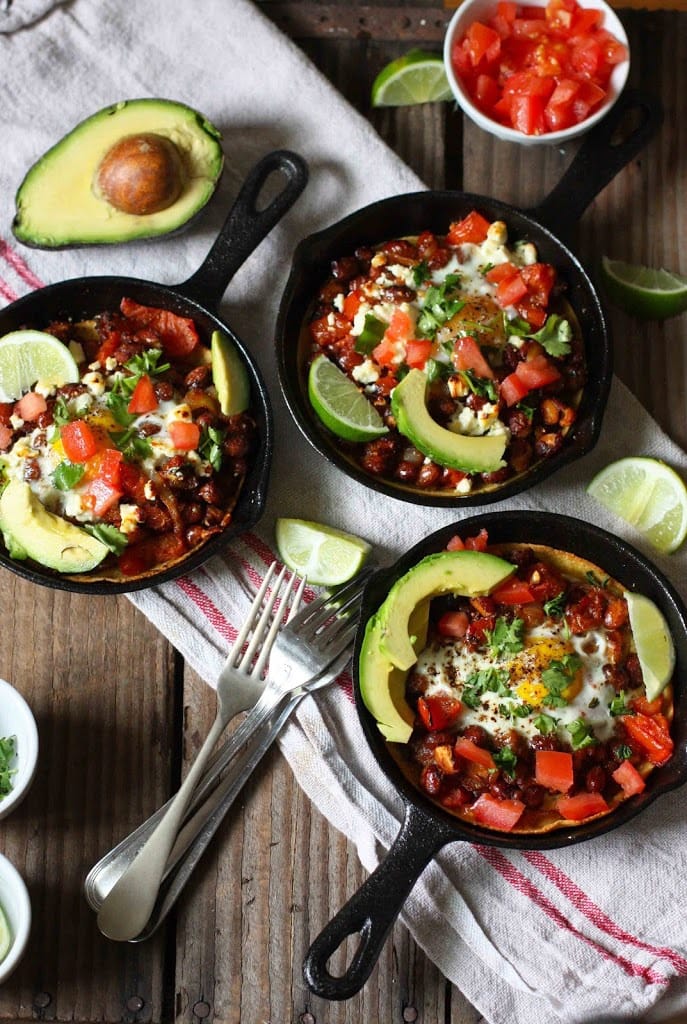 Skillet Huevos Rancheros  a healthy vegetarian version of one of our favorite Mexican-style breakfasts! Eggs are baked over flavorful beans & crispy tortillas, then topped with avocado, fresh tomato and cilantro…a simple healthy vegetarian brunch recipe!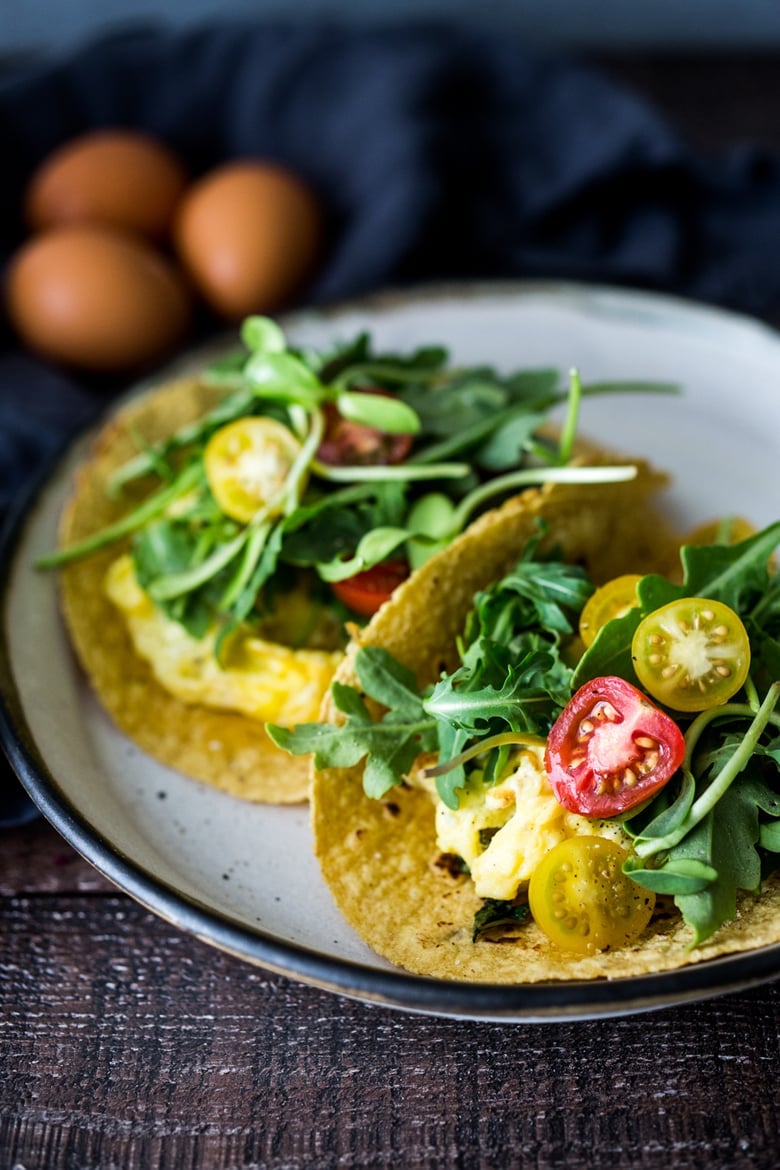 Breakfast Tacos!  These delicious and affordable Scrambled Egg Tacos make for a quick and healthy breakfast or brunch- healthy and vegetarian – these can be made in 15 minutes!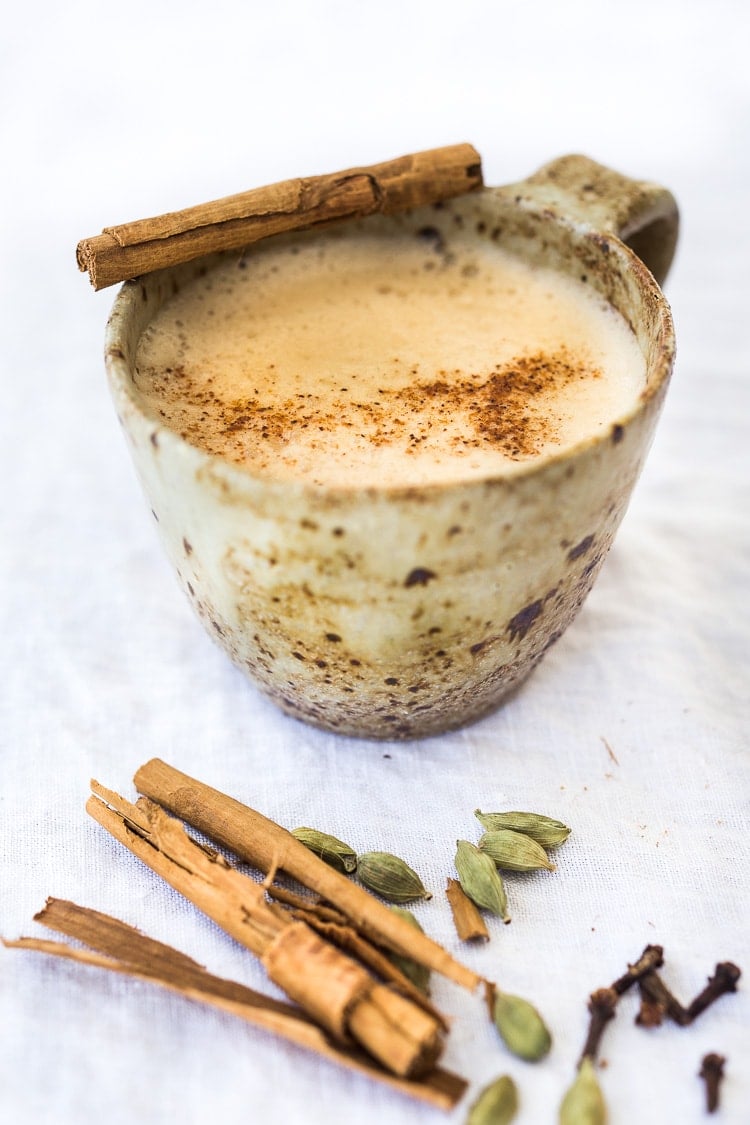 Authentic Masala Chai, like they make in India, using using whole spices. Vegan and Sugar Free adaptable. 
Hope you enjoy these Mother's Day Brunch recipes and ideas! Let me know what you think in the comments below! Have a beautiful day!
Related: 20 Recipes that celebrate Spring!