This post may contain affiliate links. For more information, please see our privacy policy.
Here are our favorite Mother's Day Brunch Ideas to help celebrate mom this weekend.  Whether she likes sweet things or savory things, breakfasts or light lunch- you'll find a wide selection of ideas and recipes to lavish her with!
Lilac Water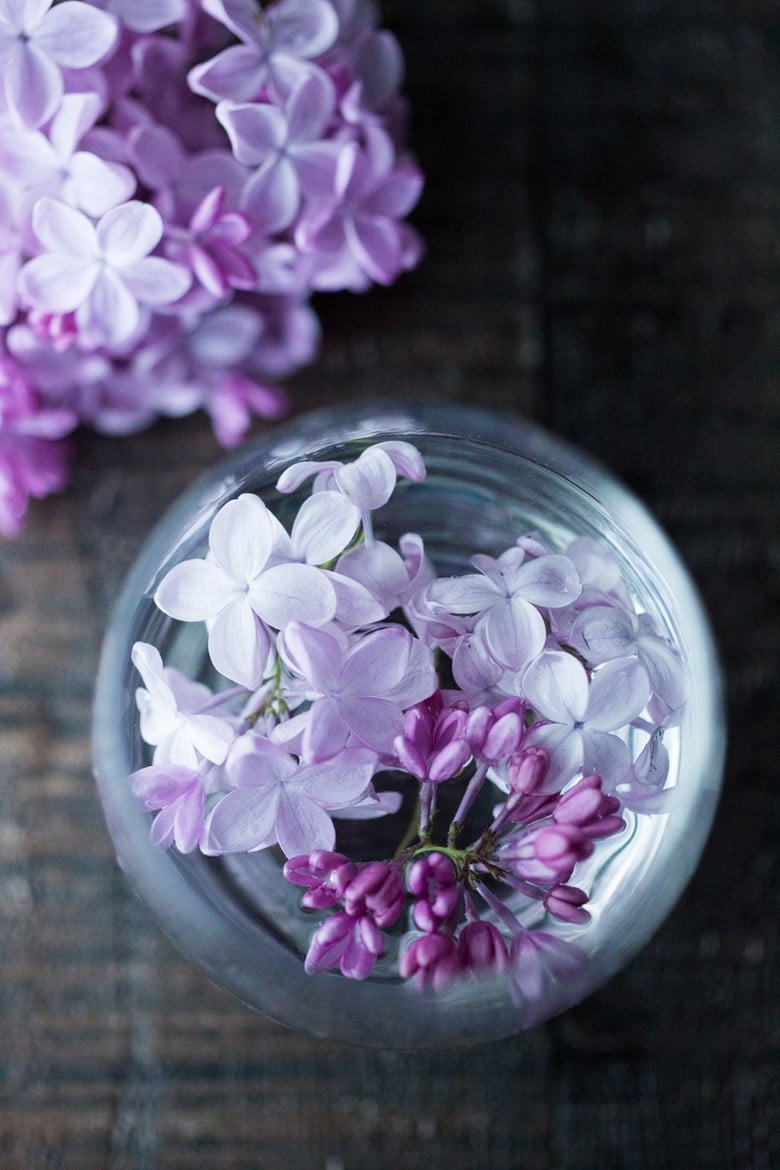 If I know what love is, it is because of you. ~ Hermann Hesse
Yes, you read right, Lilac Water! Water is infused with fresh lilac blossoms. It calms restores and uplifts the spirit. Perfect for special spring gatherings like Mothers Day Brunch, and such a simple way to celebrate the season!
Simple French Toast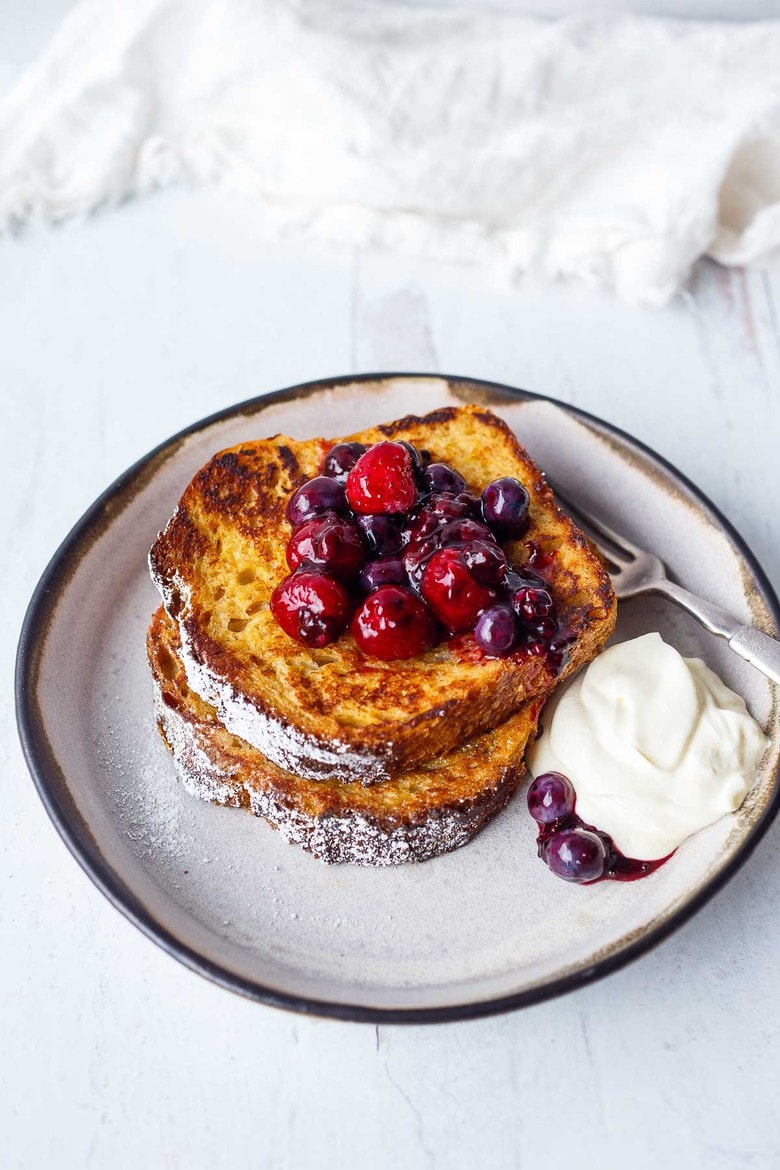 An easy recipe for Simple French Toast infused with nutmeg, cardamom, vanilla, orange zest, and lightly sweetened with maple syrup.  Top with Fresh Berry Compote for a perfect weekend breakfast treat.
The Perfect Quiche!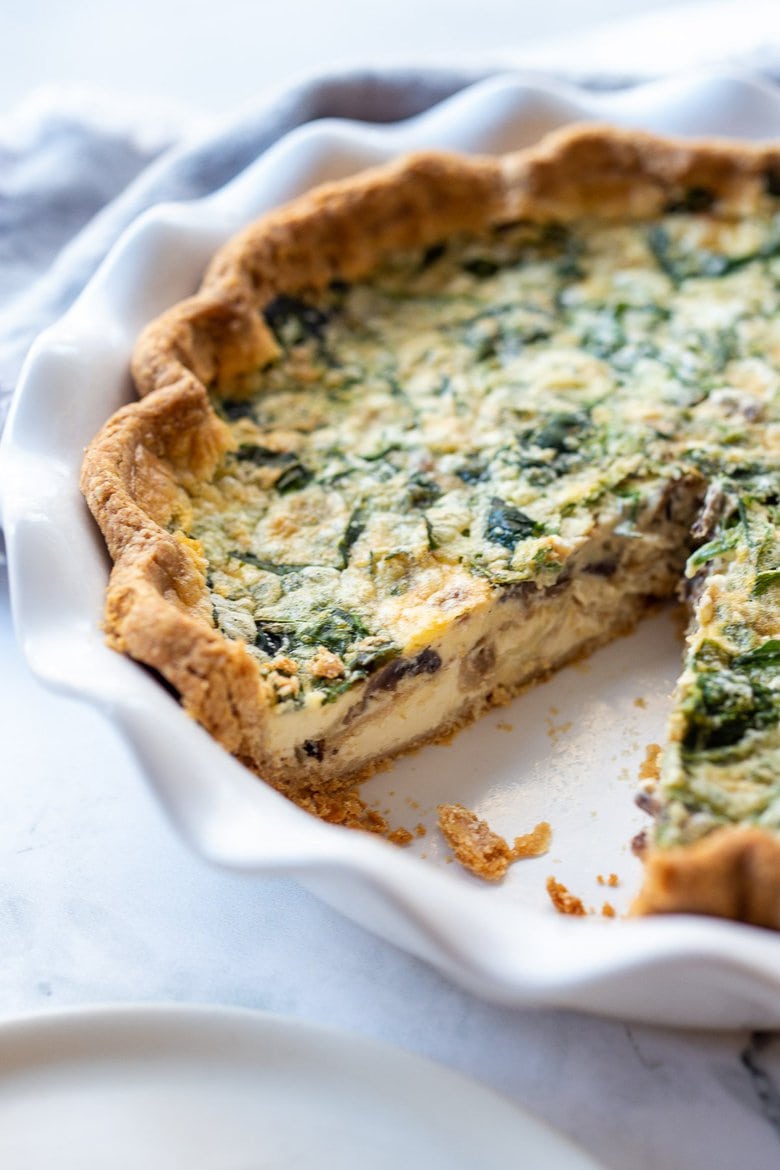 Learn the secret to making the perfect quiche every time! This Quiche Recipe features a buttery, flakey crust filled with a silky-smooth, creamy custard and your choice of veggies or greens.
Perfect Quiche Video
Spanokopita Pie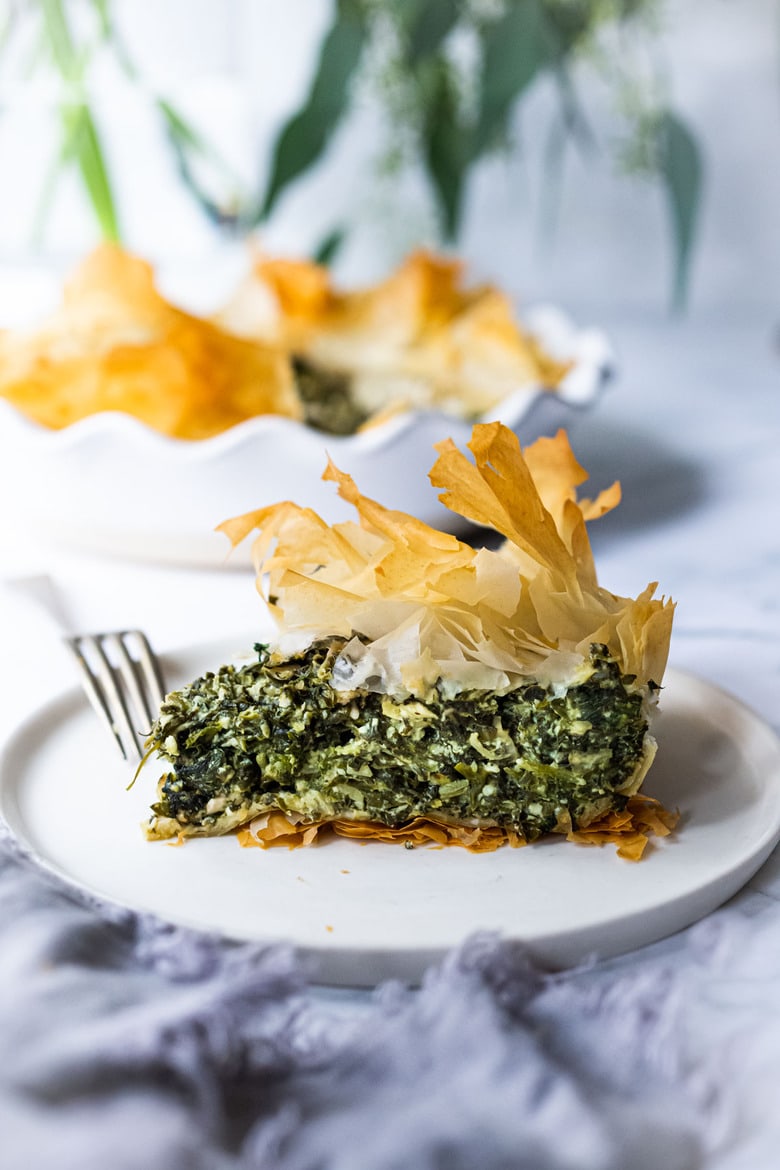 Spanakopita Pie – an easy, authentic, healthy recipe for spanakopita, with double the spinach and dill filling, made a little healthier in a pie pan! Perfect for brunch or lunch.
Mushroom Breakfast Strata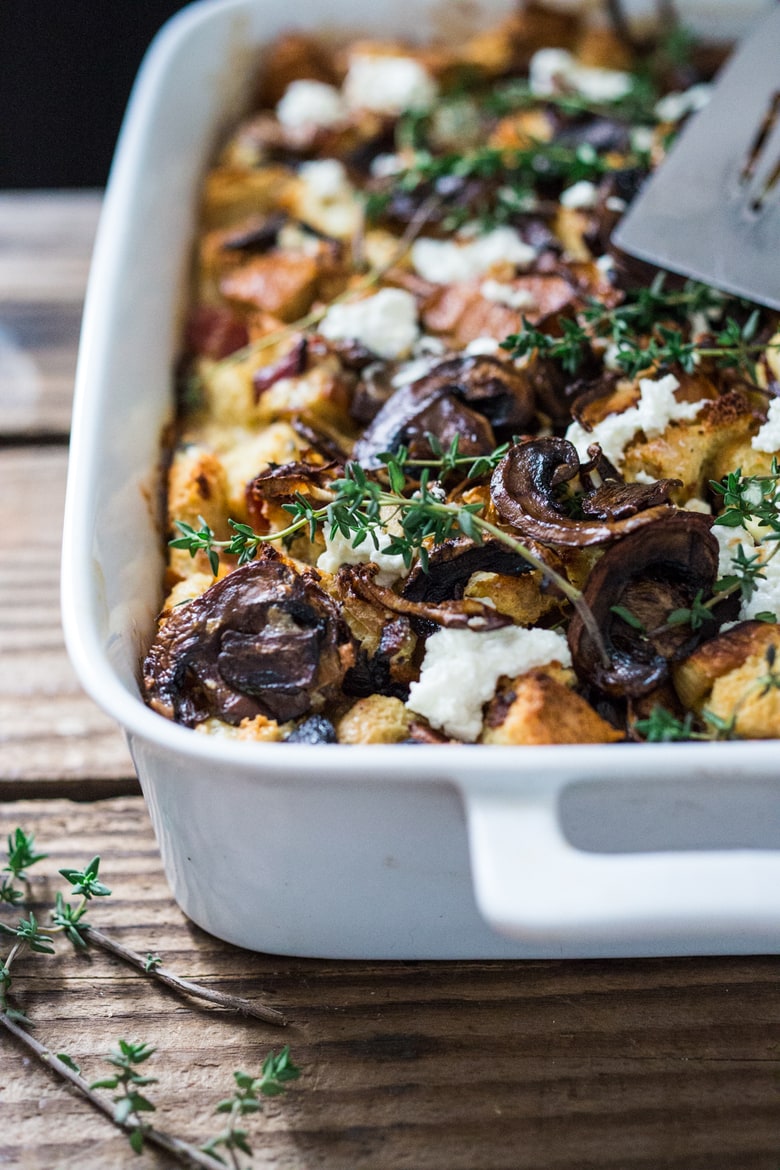 Baked Breakfast Strata with eggs, bread, mushrooms, caramelized onion, goat cheese, and thyme – a savory egg casserole, perfect for Mother's Day Brunch!
Asparagus Tart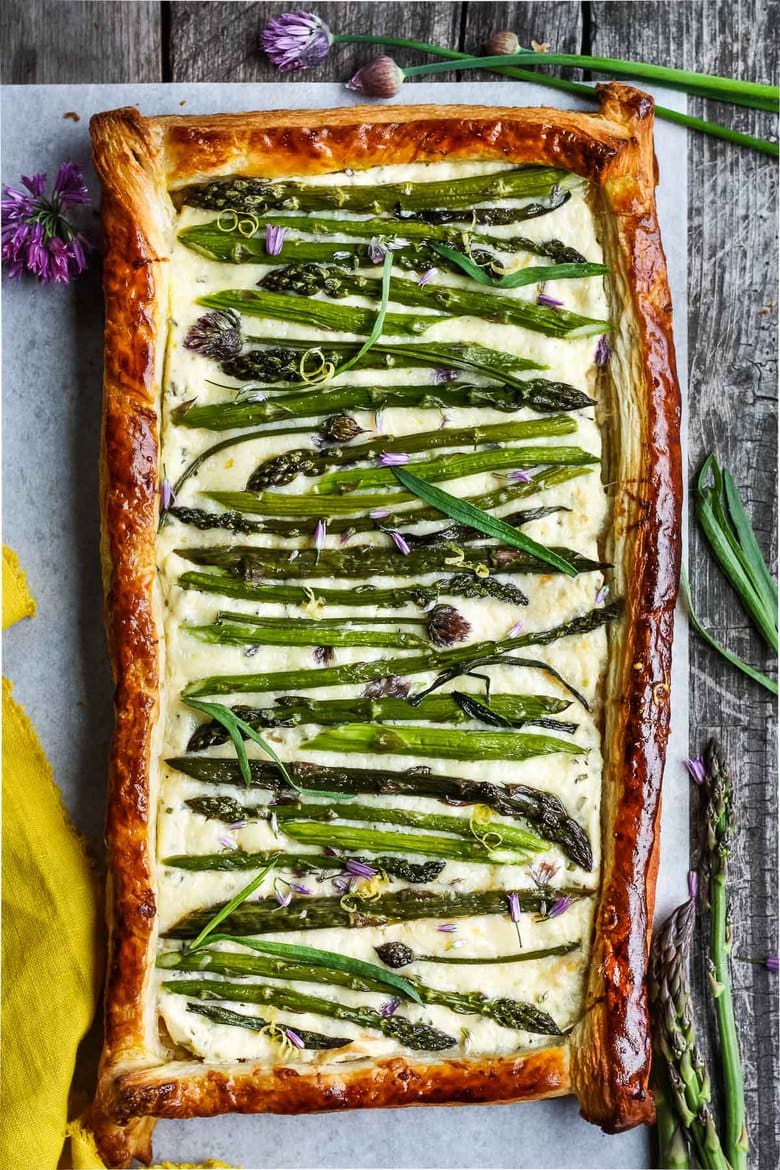 Asparagus Tart with Chives, Tarragon and Gruyere in a flakey puff pastry crust- a simple elegant dish, perfect for a special occasion.  Under 30 minutes of hands-on time!
Broccolini Benedict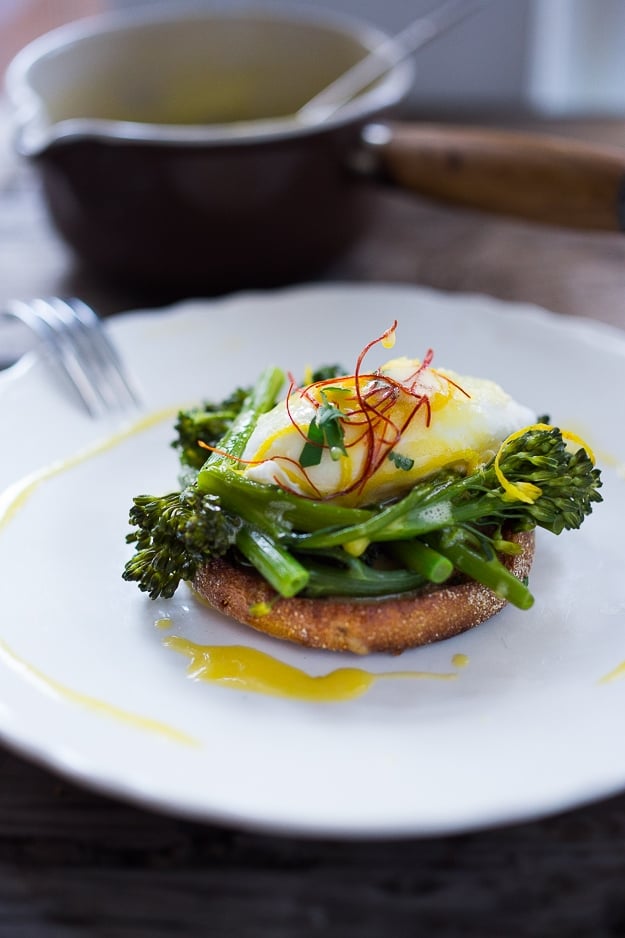 Vegetarian Eggs Benedict with Broccolini and Meyer Lemon Hollandaise – a simple yet elegant brunch idea perfect for special gatherings.
Vegetable Fritatta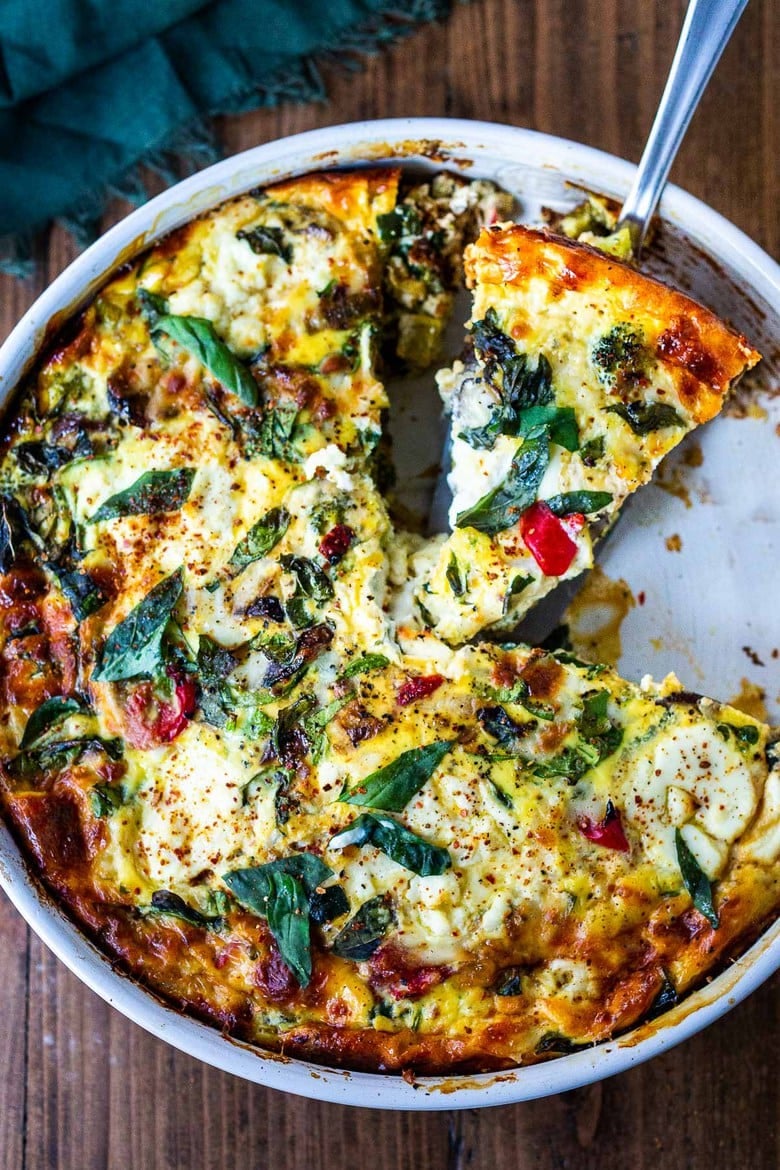 Baked Frittata -full of healthy vegetables, baked in the oven, versatile and easy to make. Make it ahead for a special breakfast or brunch, or serve it up as a crustless quiche for lunch or dinner -a tasty clean-out-the fridge kind of meal. Vegetarian, Keto, Gluten-free and low-carb.
Baked Apple Pancake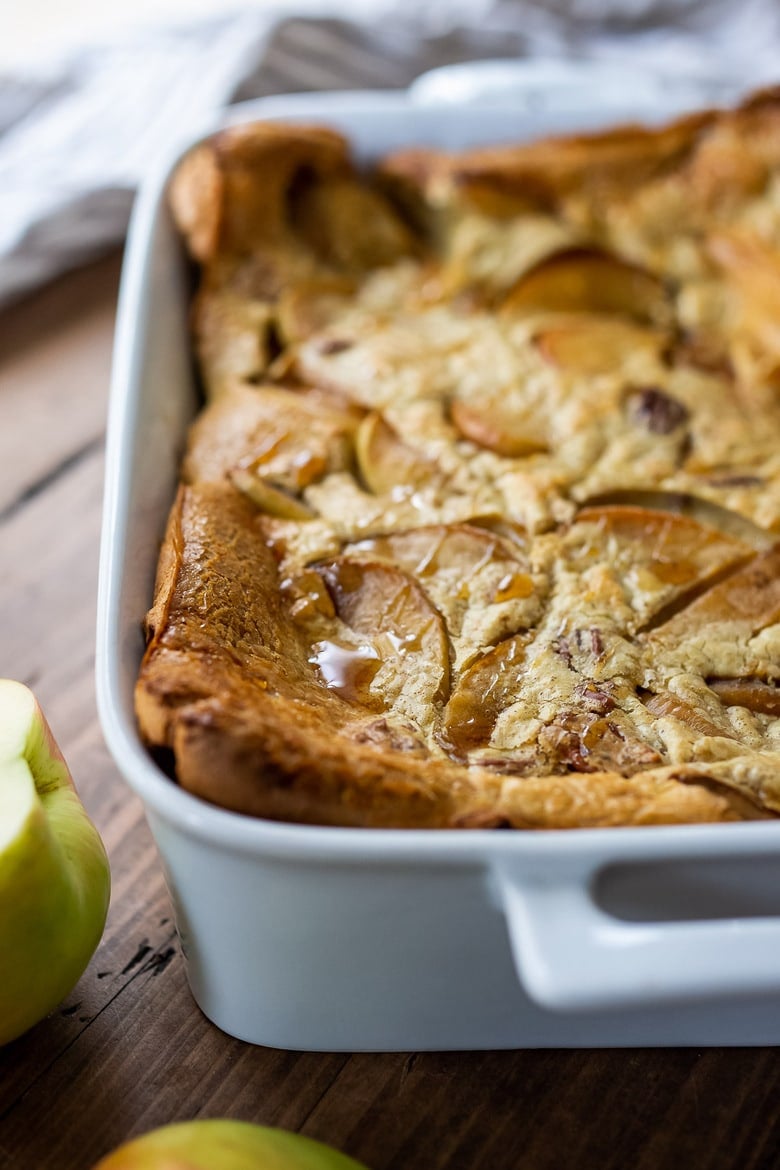 Golden Baked Apple Pancake inspired by Pannekoeken from the Netherlands, this version is infused with cardamom and nutmeg and puffs up dramatically in the oven. Dreamy and scrumptious!
Avocado Toast with Poached Eggs & Zaatar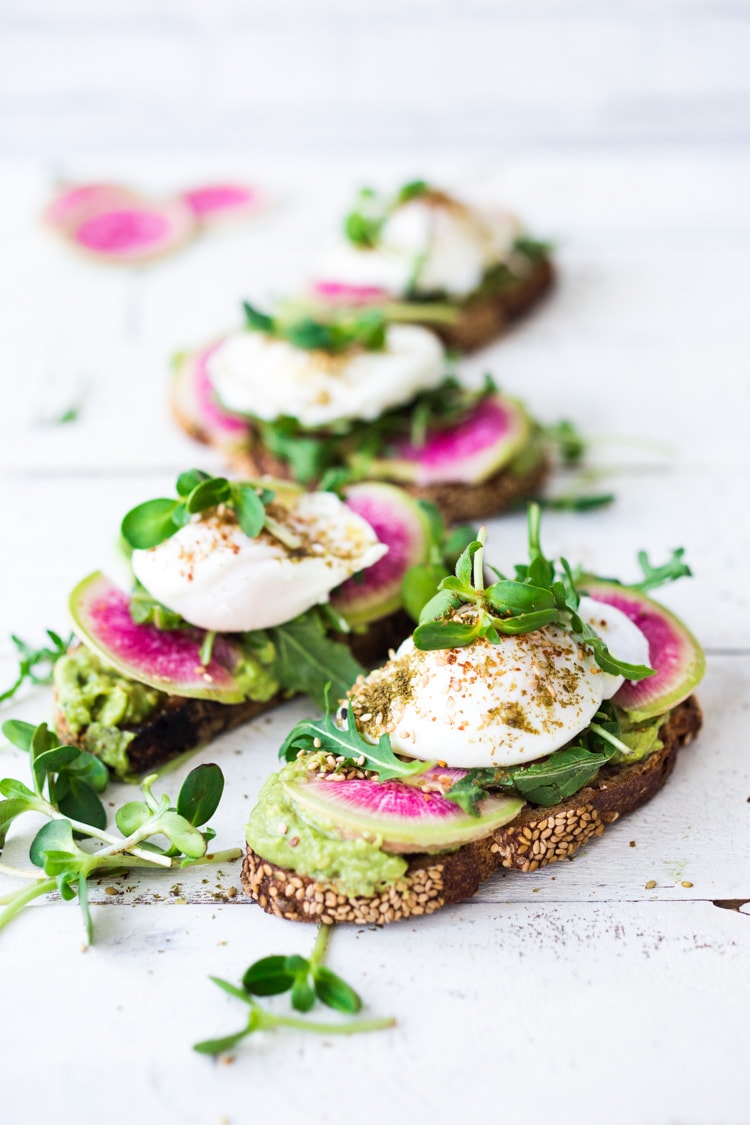 Elevate your avocado toast! This Avocado Toast with Poached Eggs, Arugula and Zaatar is a delight for the senses. A simple flavorful breakfast or brunch recipe that is full of amazing flavor! Perfect for Mother's Day!
Shakshuka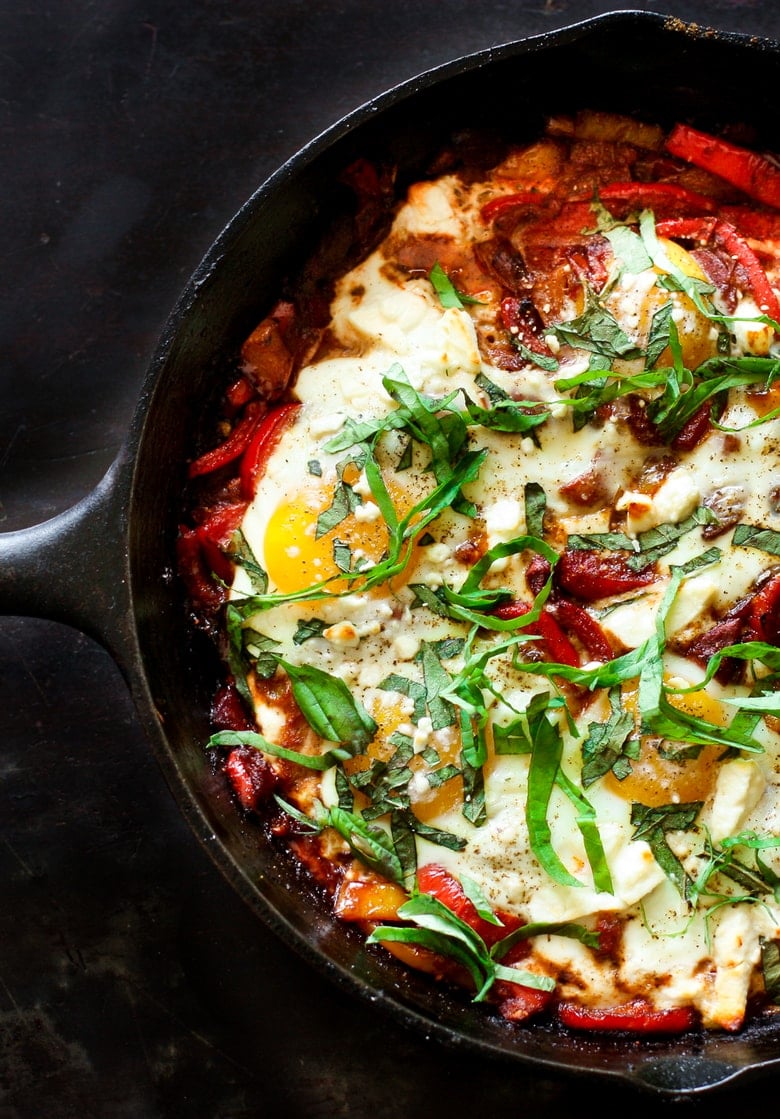 Bold and flavorful Shakshuka! Bursting with North African Flavors, this tasty Baked Egg dish makes for a healthy and incredible tasty brunch! One of my favorite recipes for shakshuka, I know mom will love this!
Smoked Salmon Salad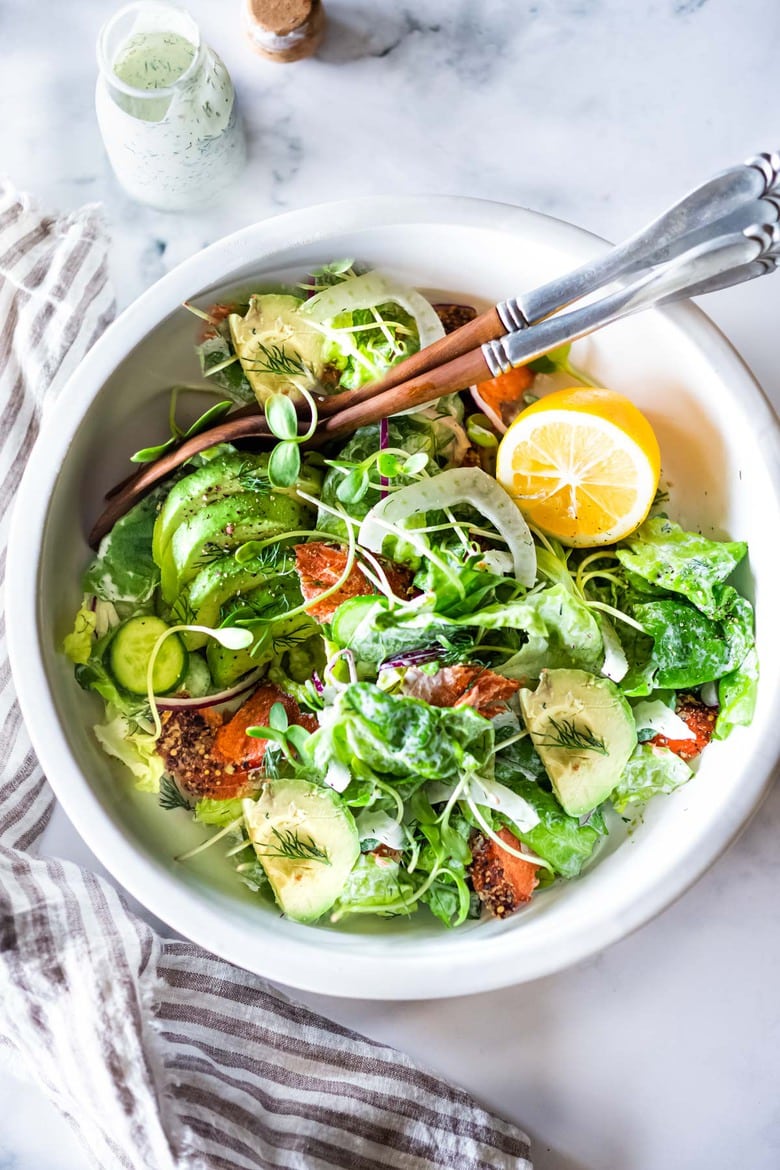 If you are looking to serve mom a light lunch- this Smoked Salmon, Avocado and Fennel Salad with butter lettuce and creamy Dill Dressing is oh so tasty. Perfect for salmon-lovers!
Stuffed Avocados with Shrimp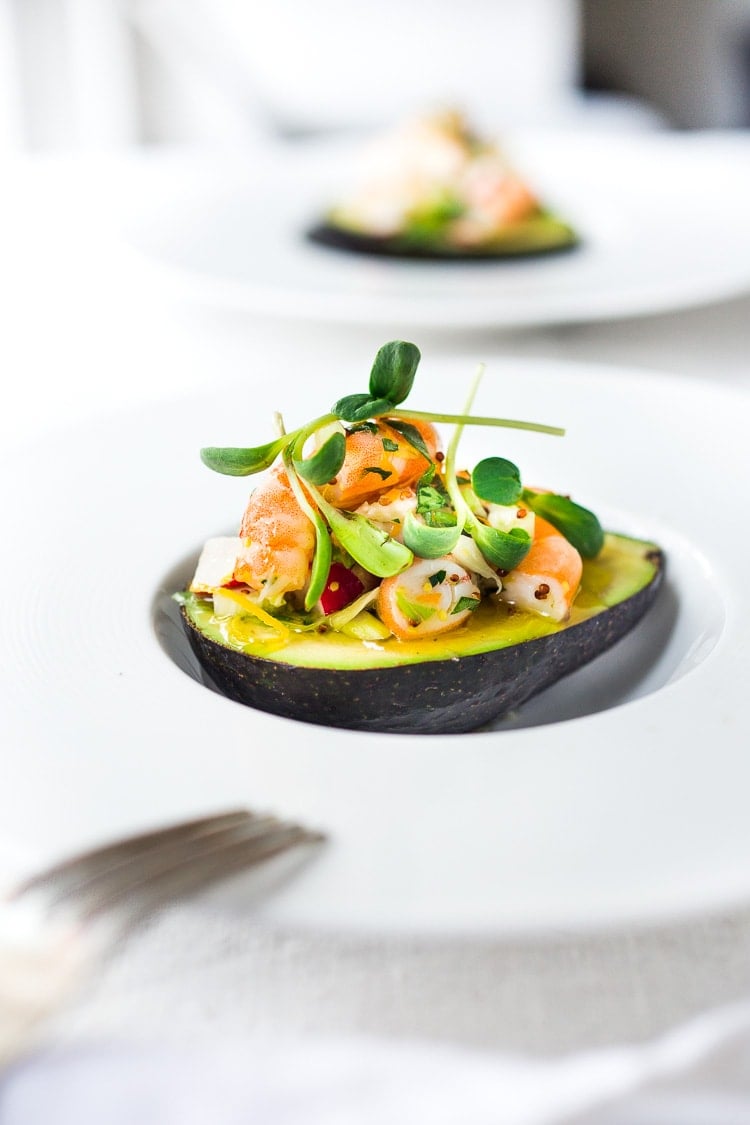 Is your mom a seafood lover? This Stuffed Avocado with Shrimp and Tarragon is sure to please. A light and healthy meal perfect for brunch, or lunch.
Grapefruit Avocado Salad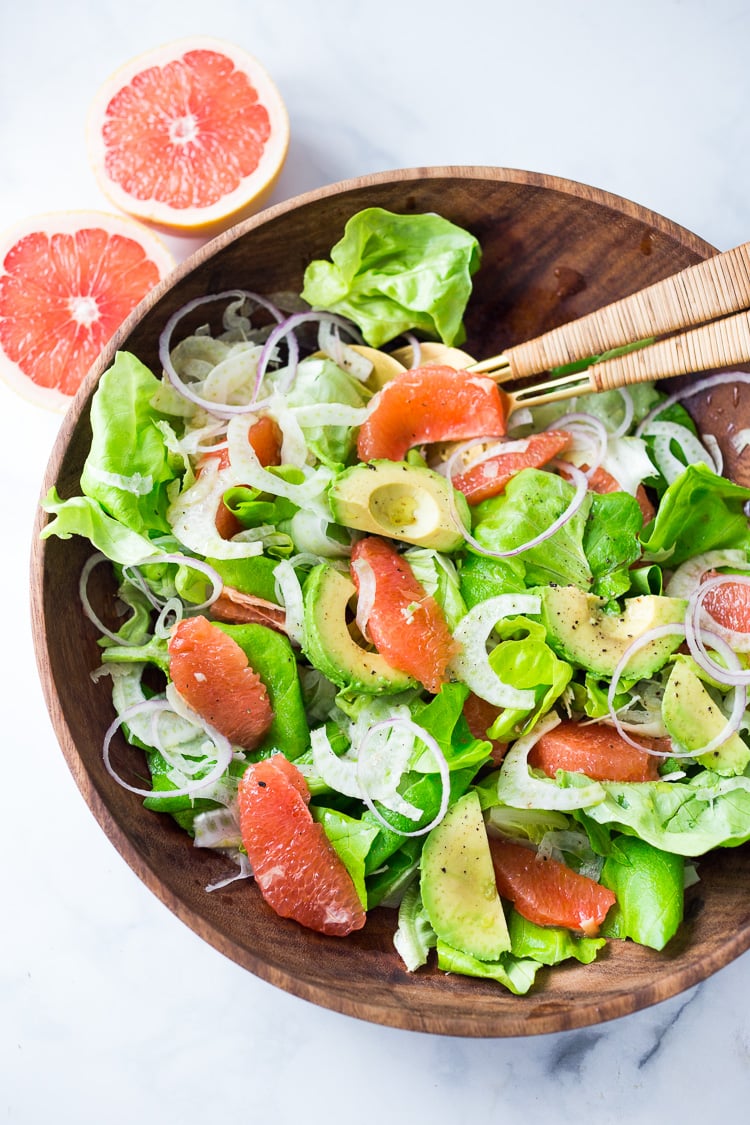 Grapefruit, Fennel and Avocado Salad with Pistachios and a Citrus Shallot Dressing. A simple easy salad that is healthy, vegan and delicious!
Asparagus Fennel Salad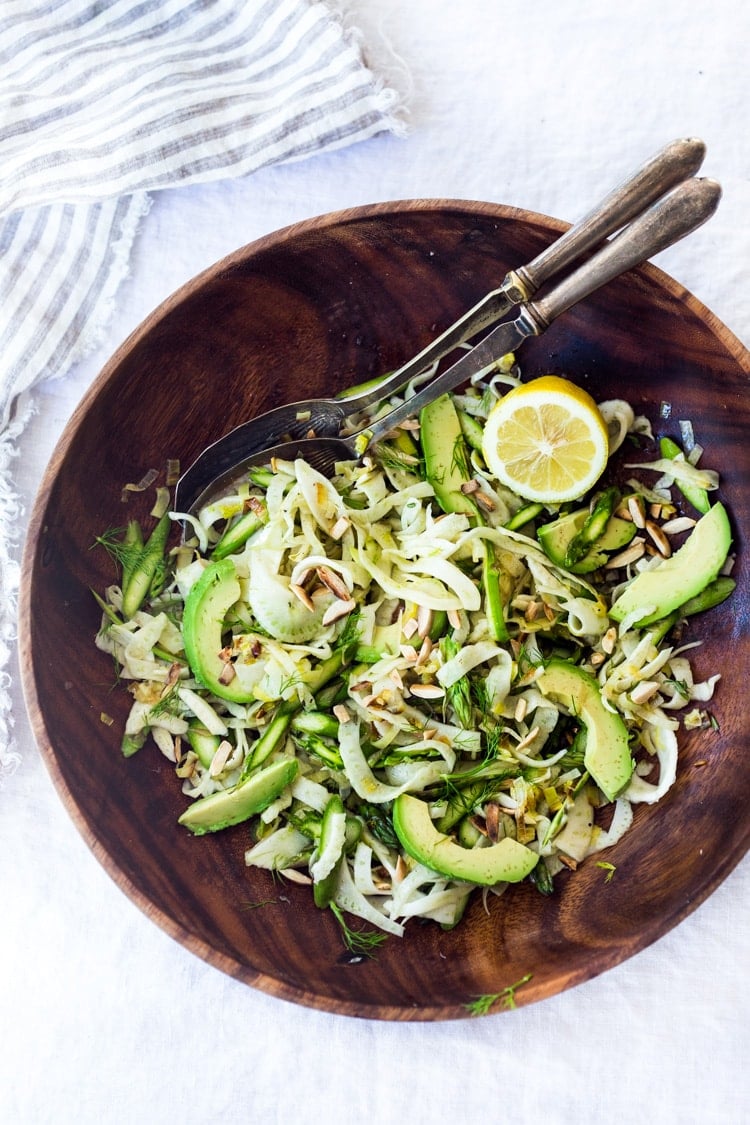 Need a healthy side to your Mother's Day spread? This Asparagus Salad with Fennel, Almonds and Lemony Leek Dressing is sure to please. Vegan and GF, this lovely salad can be made ahead.
Vegan Baked French Toast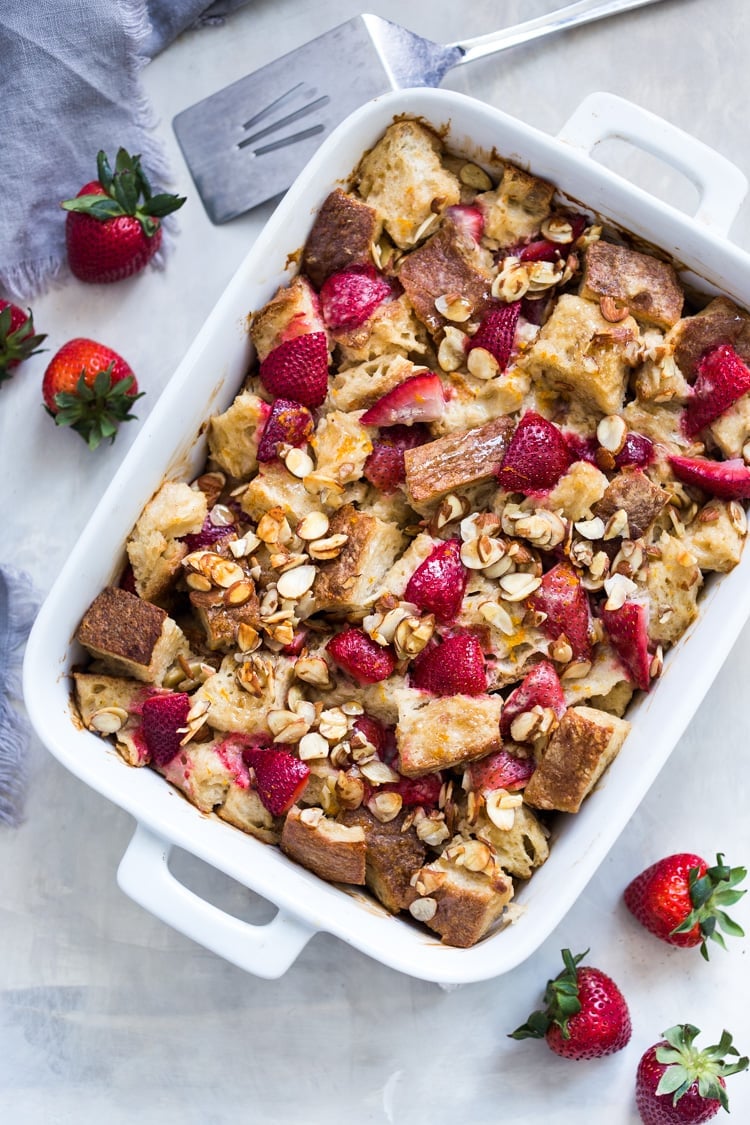 Healthy Baked French Toast (Vegan!) with fresh berries orange zest and almonds. A healthy version of our favorite Mother's Day Brunch recipe! Can be made ahead!
Strawberry Arugula Salad with Wild Rice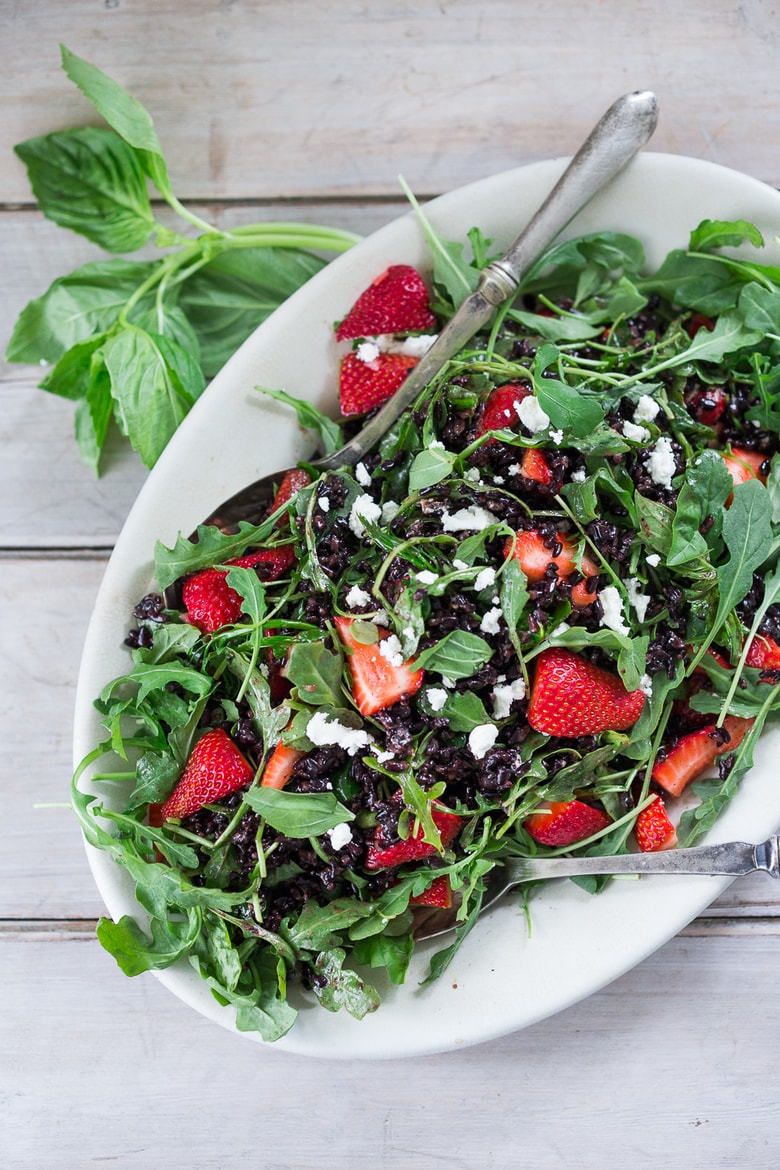 This Strawberry Arugula and Black Rice Salad with Basil  is flavorful and satisfying- sprinkle it with goat cheese crumbles for extra goodness.
Strawberry Short Cake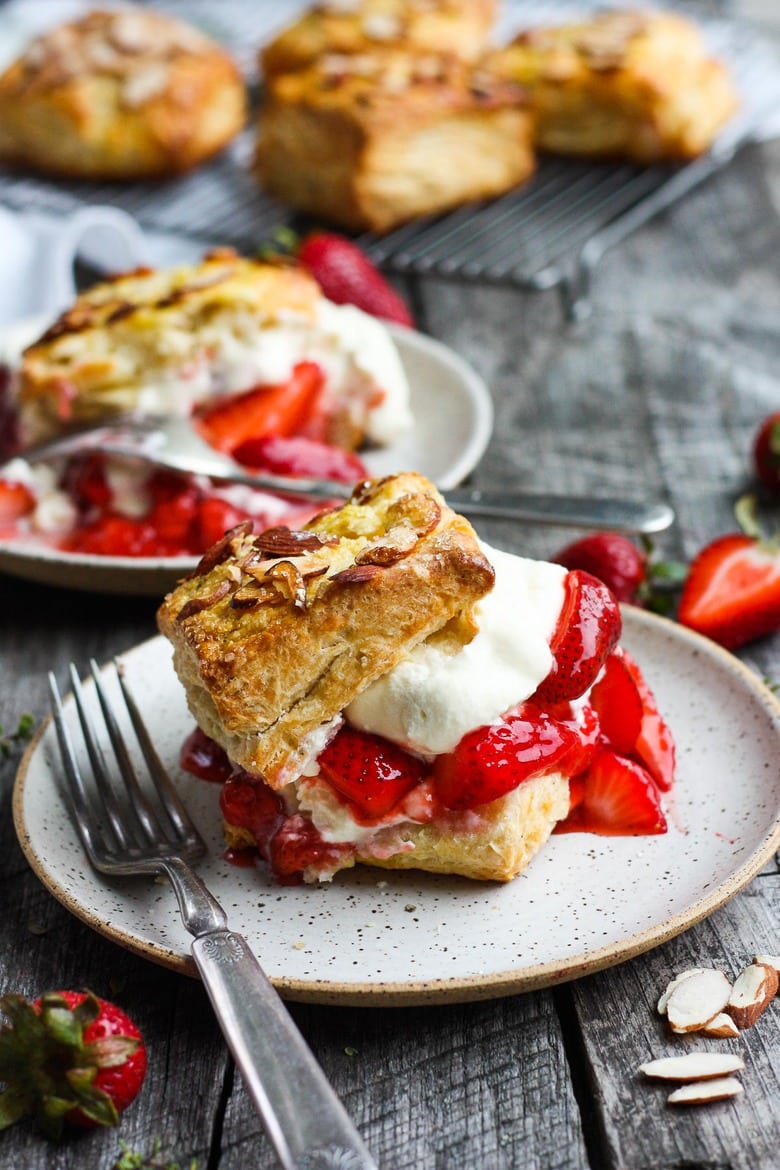 Homemade Strawberry Shortcake from Scratch with golden, flakey biscuits, jammy strawberry sauce, and yogurt whip cream.  The perfect Mother's Day dessert!
Strawberry Breakfast Cake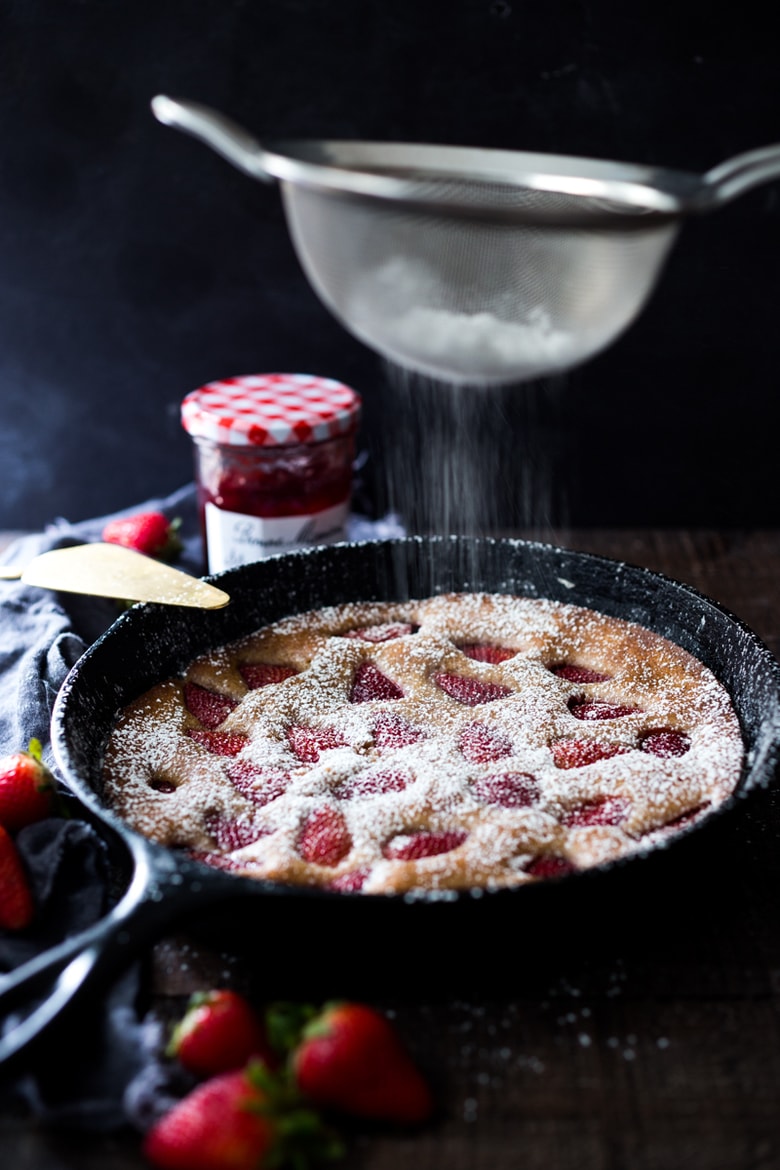 Strawberry Breakfast Cake– a spring treat that can be served for breakfast or dessert, perfect for your mother's day celebration!
Chocolate Sesame Cookies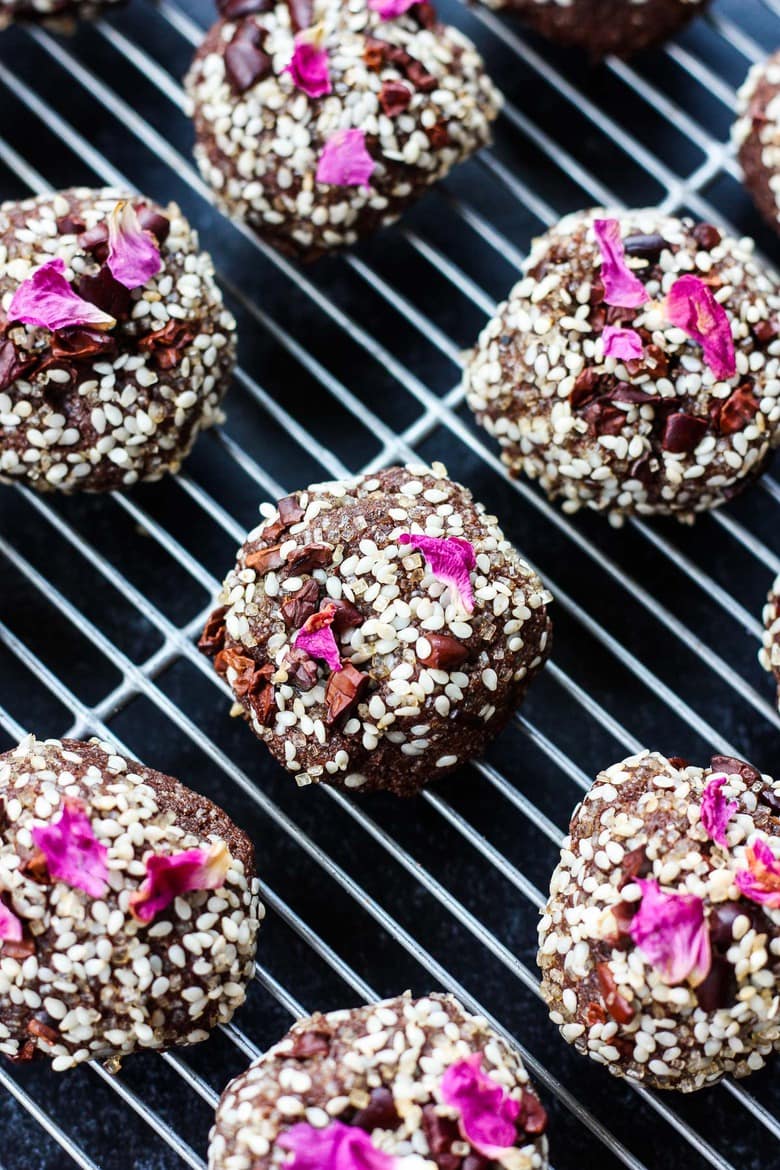 Need a little sweet treat for Mother's day? Flourless and vegan-adaptable, these Chocolate Sesame Cookies are irresistibly tender, chewy and divinely delicious.
Strawberry Rhubarb Crisp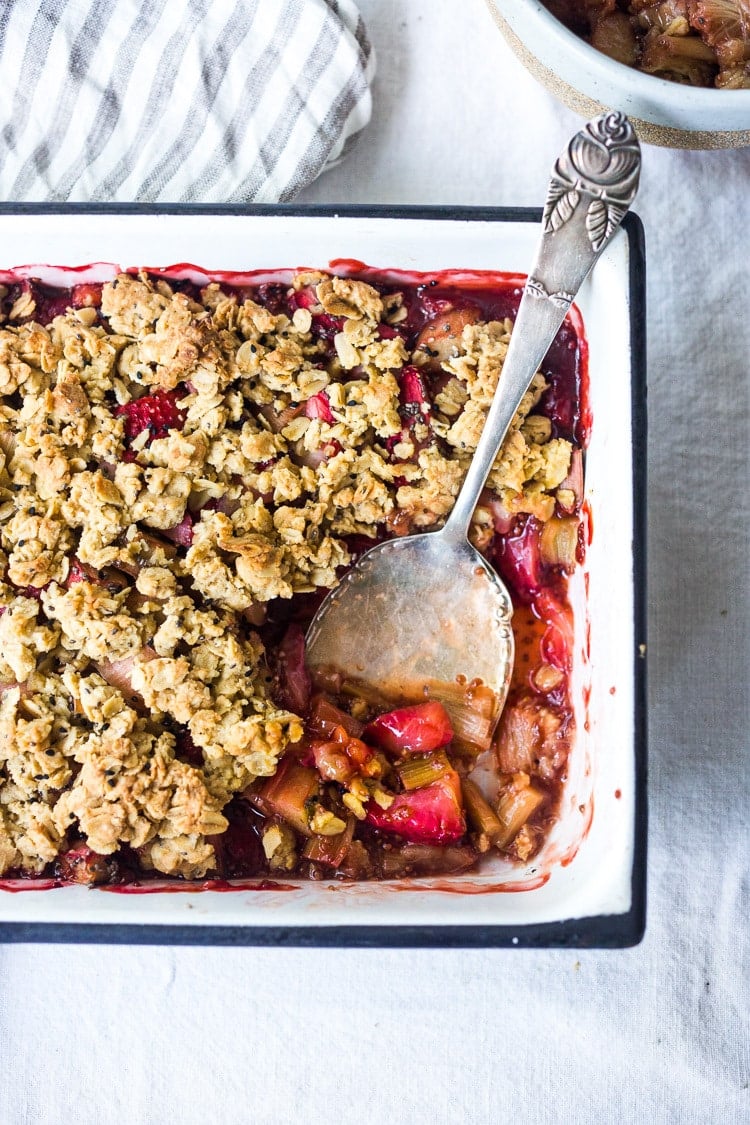 For mothers that are more health-conscious, but still love their sweets, try this Maple-Sweetened Strawberry Rhubarb Crisp with Chia Seeds and a crumbly oat topping – a vegan, gluten-free dessert that highlights spring rhubarb.
Rhubarb Almond Muffins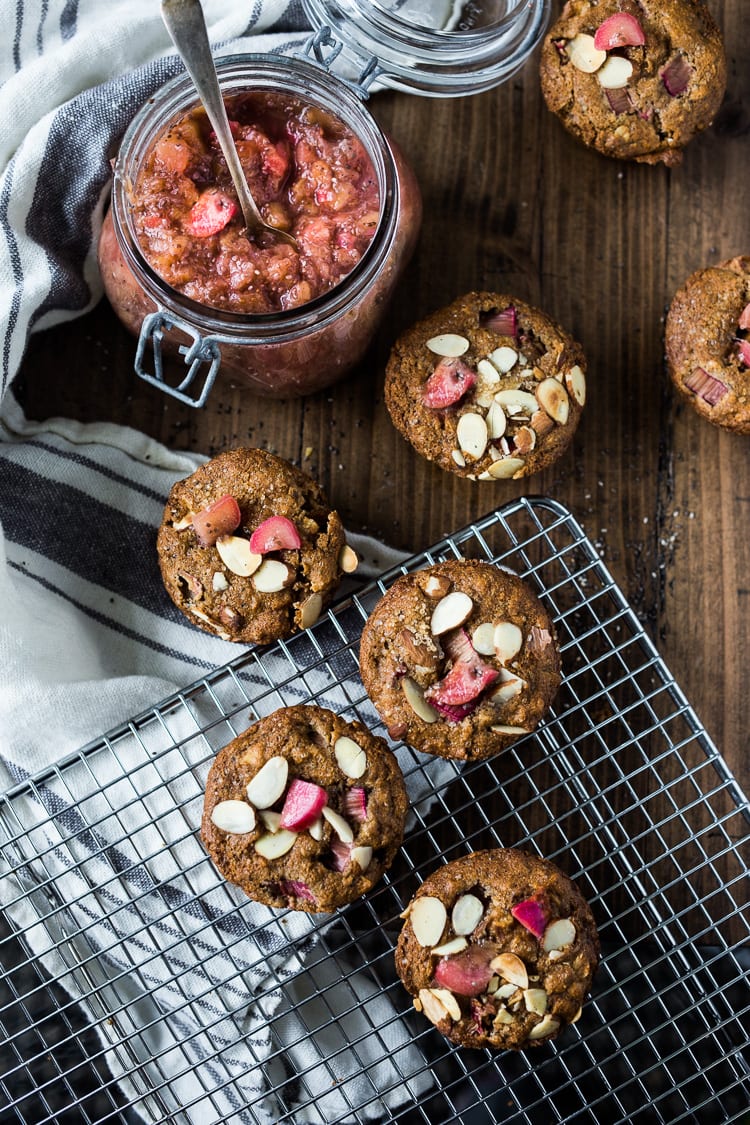 Mom will love these moist and flavorful Rhubarb Almond Muffins- a simple healthy one-bowl recipe made with oats and sweetened with maple syrup.
EASY FLOURLESS CHOCOLATE TORTE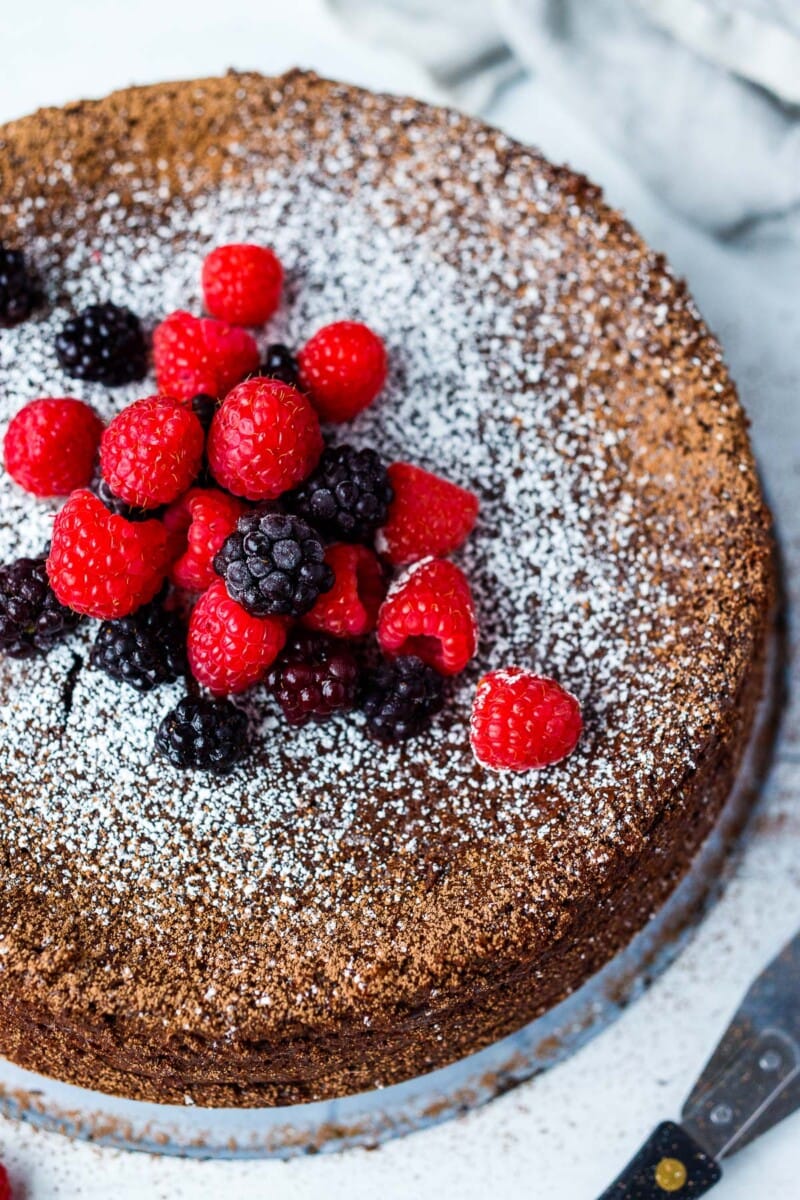 This Flourless Chocolate Torte is all about ease and decadence! Rich and delicious, this is a great dessert to make ahead. Perfect for the mom who loves chocolate!
Pulla (Finnish Cardamom Bread)
One of my mother's favorite treats- Pulla! A Finnish sweet bread infused with Cardamon. Perfect for special mornings, gatherings, brunches or afternoon tea. This was my own mother's recipe that she would make.
Fresh Berry Tart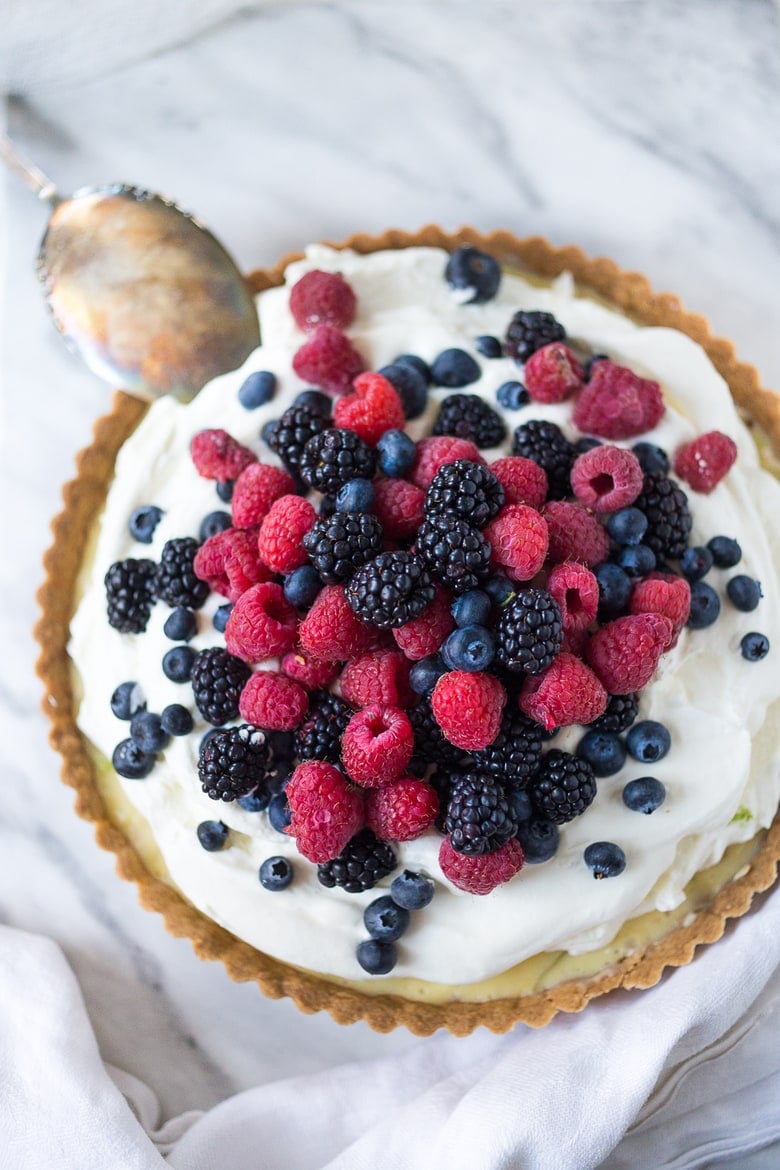 Here's a Mothers Day Dessert fit for a queen! Simple and delicious Fresh Berry Tart with a Short Bread Crust, requires no rolling, simply press it into the tart pan and bake. Refreshing and light, this recipe is a snap to make!
Sourdough Waffles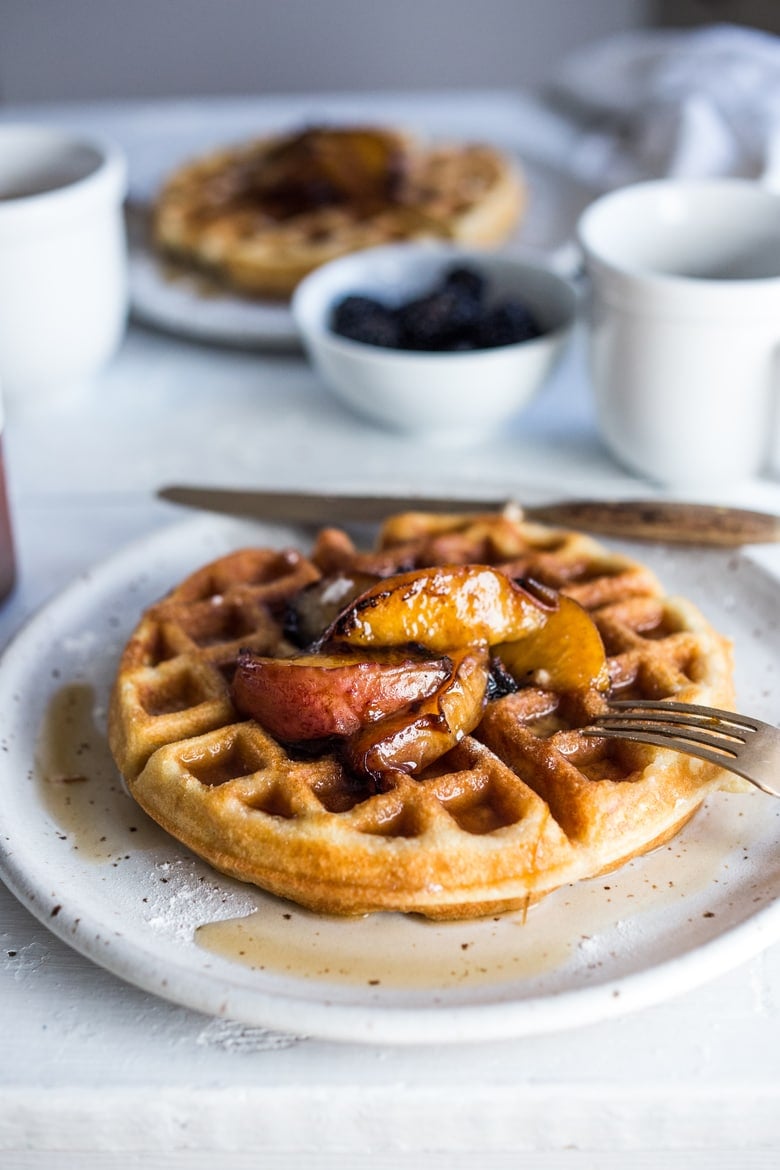 Is your mom a sourdough fan? Create light and fluffy Sourdough Waffles using your leftover sourdough starter! Serve with seasonal fruit from the farmers' market!
Strawberry Hand Pies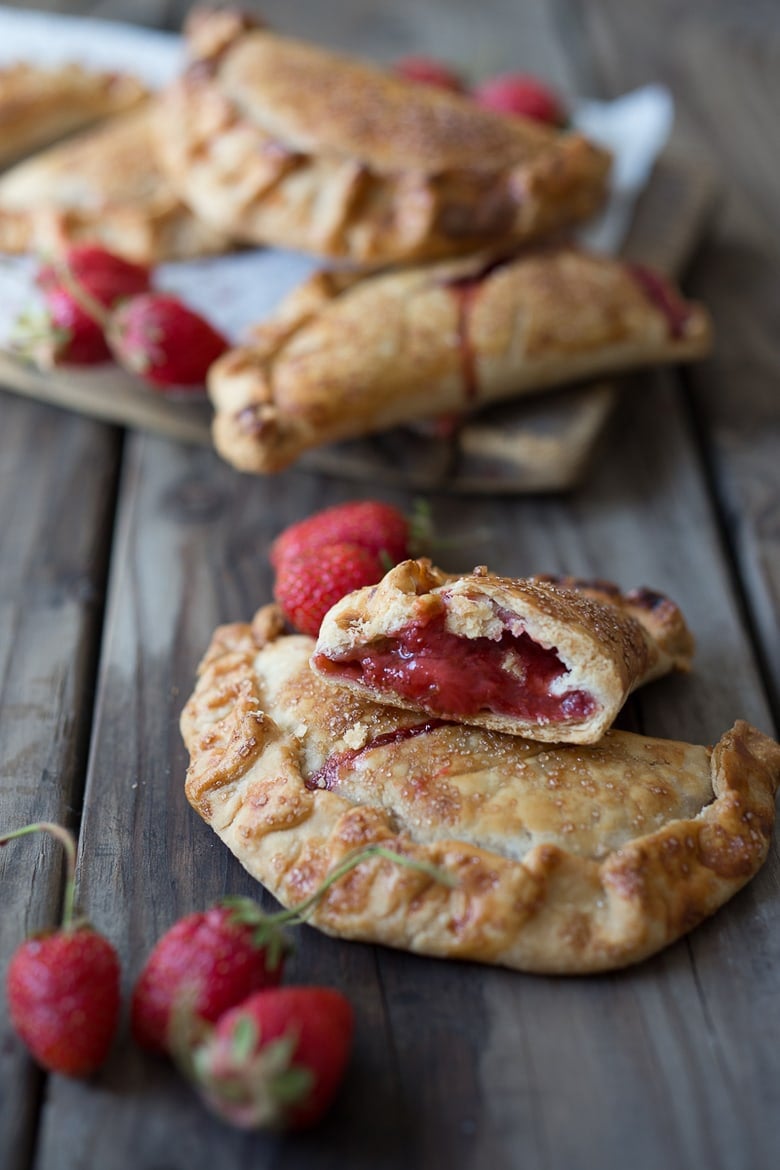 Create a Mother's Day Picnic and include these Strawberry Hand Pies – lightly sweetened with maple syrup. A sweet treat that is easily packable, perfect for picnics or special brunches.
Turmeric Fruit Salad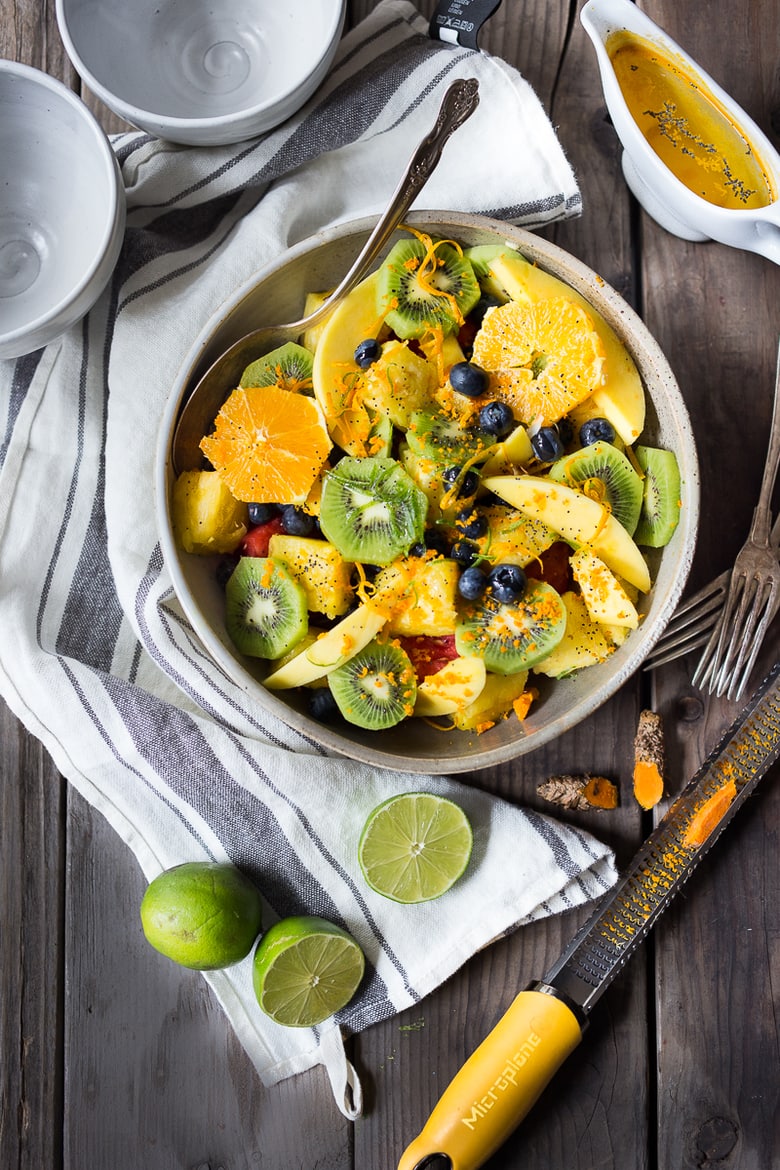 Turmeric Fruit Salad with fresh grated turmeric root, orange and lime zest and any of your favorite fruits, topped w/ toasted coconut flakes.
Coconut Berry Trifles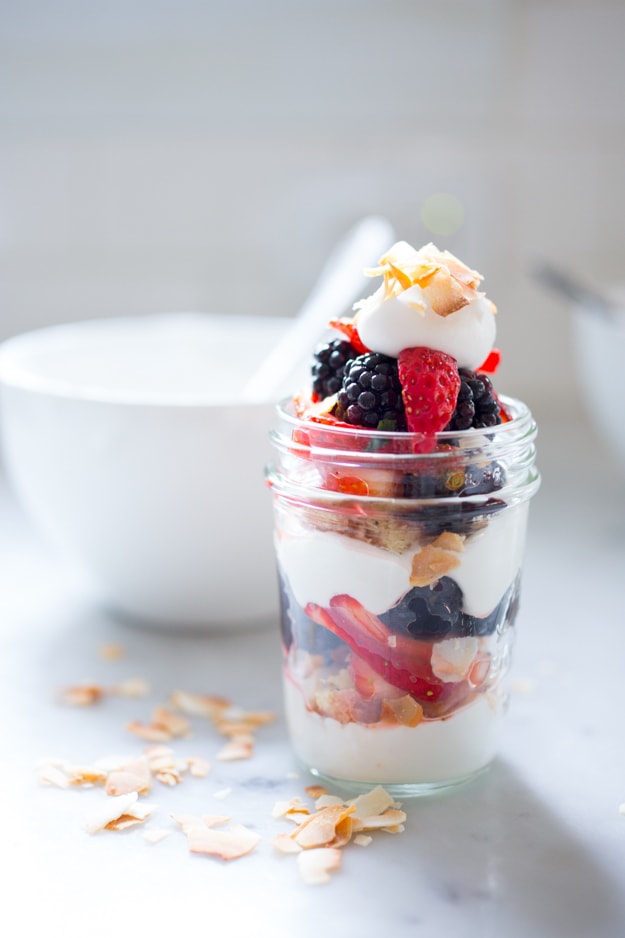 Light and lovely, these Coconut Berry Trifles with whipped coconut cream, fresh berries, toasted coconut and lemon cake are layered in mason jars for a simple make-ahead dessert.  
Rose Petal Sangria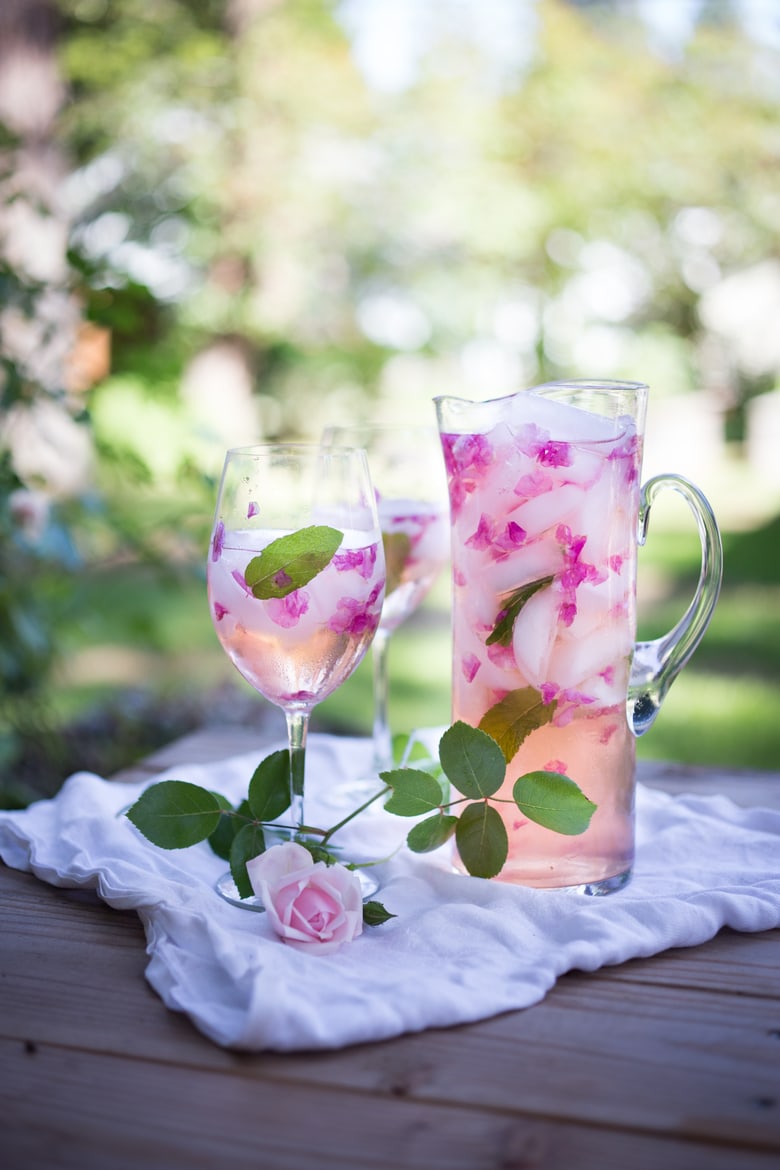 Need a special drink for Mother's day? Rose Petal Sangria- made with wild rose petals and rosé wine – a refreshing drink that is lightly floral and delicious! 
Strawberry Rhubarb Cobbler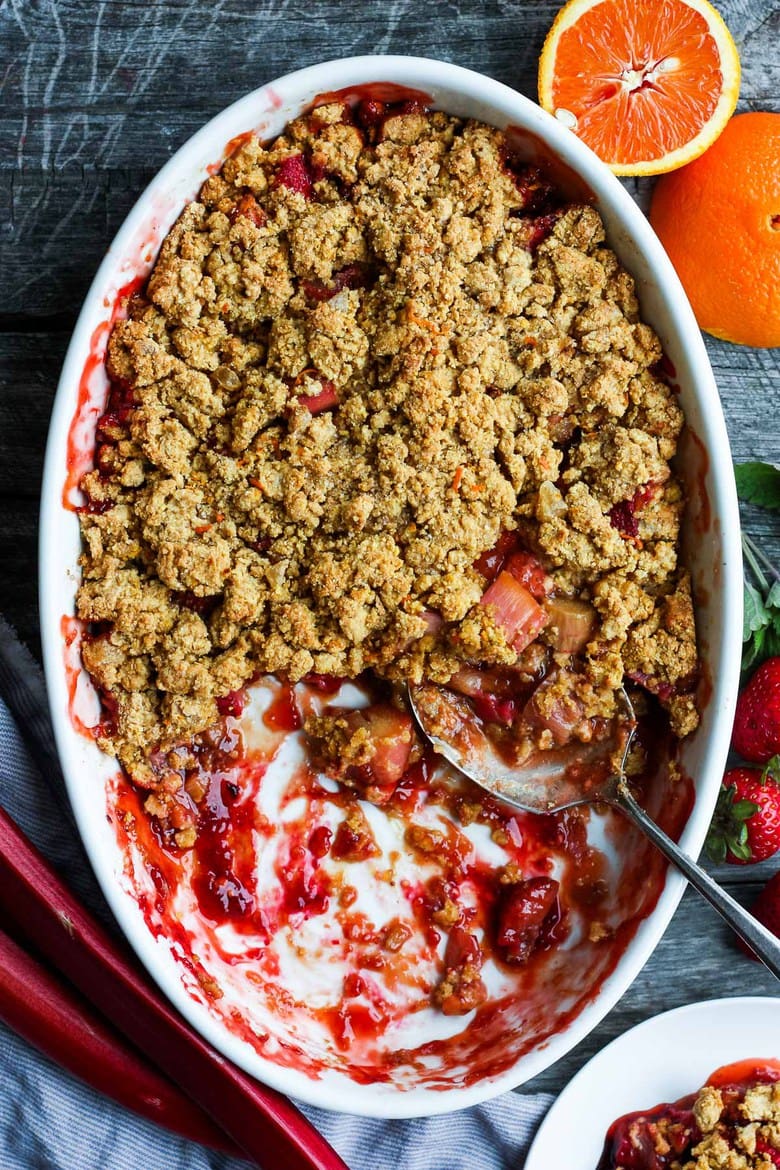 Make Mother's Day complete with this scrumptious Strawberry Rhubarb Cobbler, infused with ginger and orange zest and topped with a golden corn flour crust.
Wild Rose Petal Jam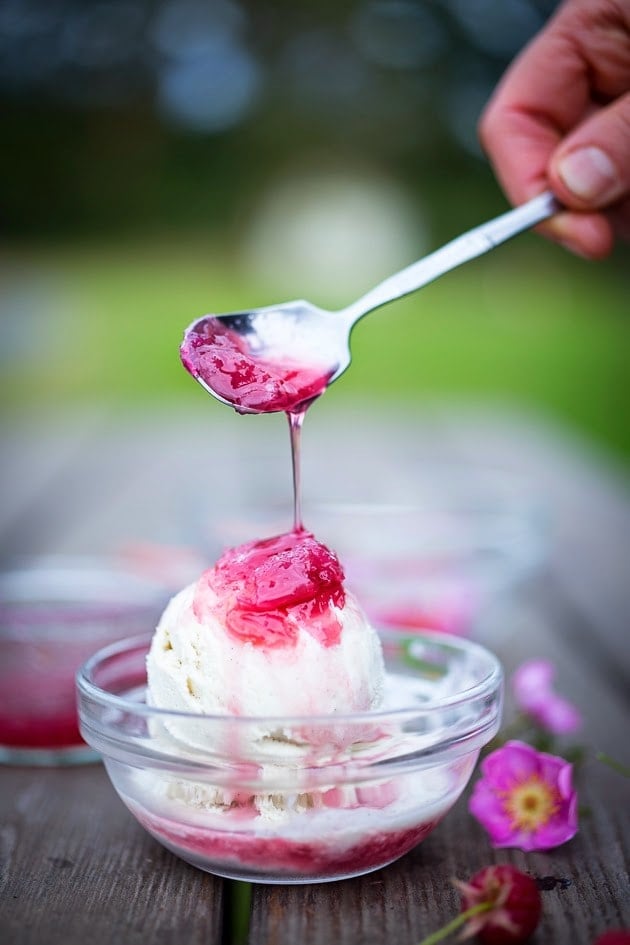 What could be better for Mother's Day than Homemade Rose Petal Jam– a simple delicious recipe made with wild rose petals- perfect on toast, scones or crepes, or spooned over ice cream.
Masala Chai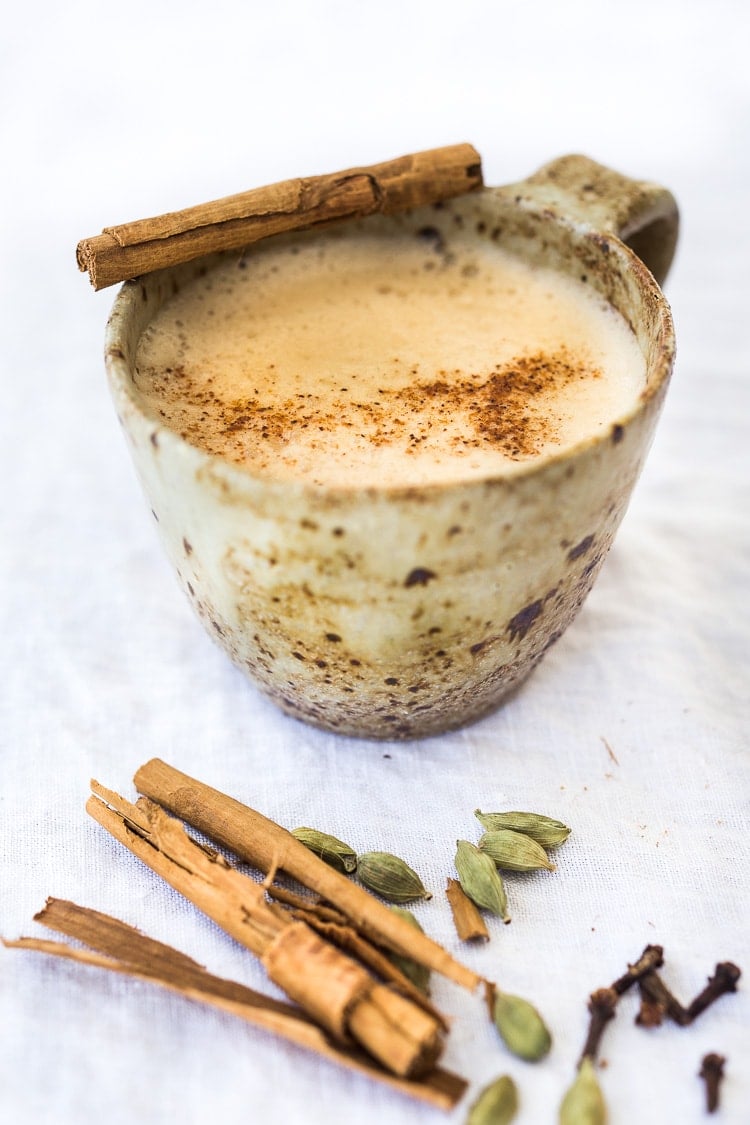 Make mom a cozy mug of Authentic Masala Chai, like they make in India, using whole spices. She'll love it!
Meyer Lemon Loaf Cake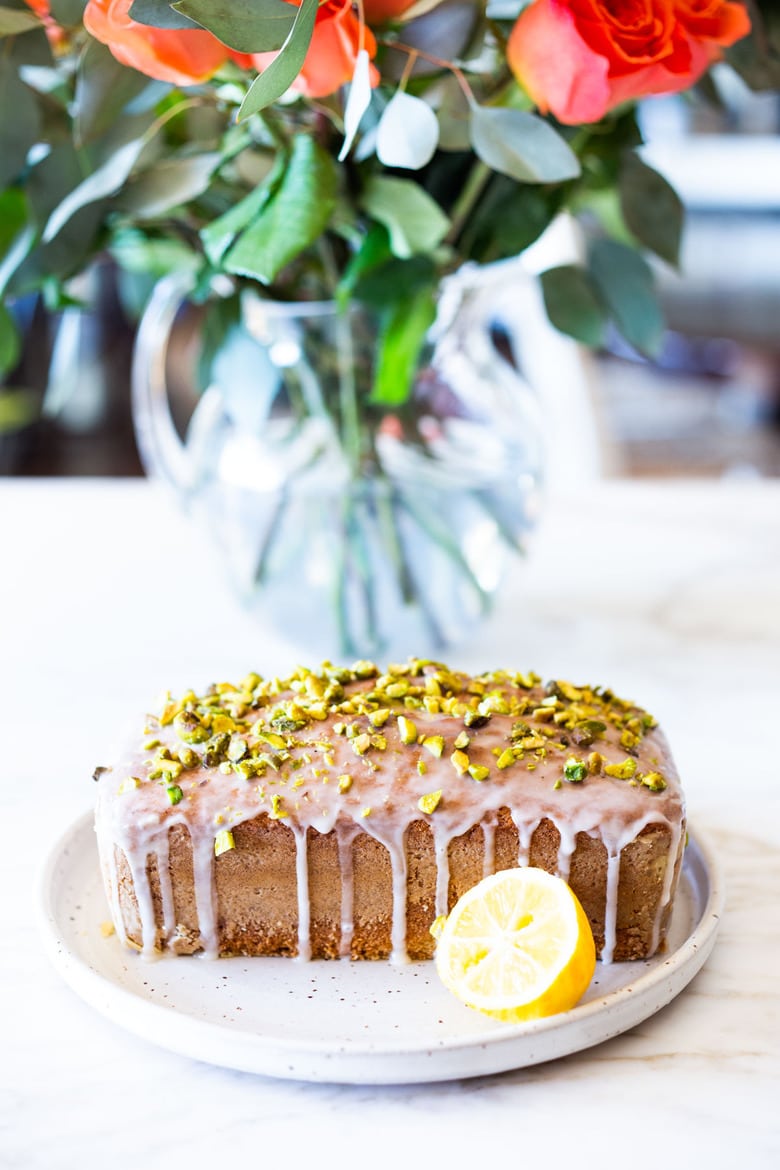 Meyer Lemon Loaf Cake with Toasted Pistachios and Lemony Glaze. The perfect balance between tart and sweet.
On the homefront: What we plant will outlive us.
When I was just a little girl, my mother planted a little lemon tree after moving into our new house in Southern California. It was 1973. Over the years, the small tree grew and grew and produced thousands of lemons. Forty years later, when my parents got too old to live in the house,  before selling it, my mom asked me to pick as many lemons as I could from her tree, before the new owners moved in. So I went back and picked several grocery bags full of lemons, which, she promptly juiced and froze.
She would thaw the lemon juice as she needed it, and drink lemon water every morning. And time went on…
Fast forward to last spring, Brian and I happened to be visiting Los Angeles, near the place where I grew up, and coincidentally, it was Mother's day. My mom had passed away several years before. Probably because it was mothers day, I started to think about our old house and that giant old lemon tree, and how I  really wanted to go pick some of her lemons. I was missing her.
So Brian drove me up the big hill to my old house. He cautiously stayed in the car while I walked up the long driveway, the one I had walked up a thousand times before as a kid. I nervously knocked on the door.  It was a such strange feeling knocking on my old door.  No answer. I knocked again, and still no answer. I knew someone was home, I could hear them, but they would not answer.
I considered just going in the backyard, grabbing the lemons and running! And honestly was about to, but I knocked again, and said boldly, I know you're in there I can hear you!  Then, finally, an older woman's voice "Who are you?"  gruffly, through the door.
I explained that I used to live there. "What do you want?" Still gruff.  I explained again through the door who I was, as sweetly as I could, and after a few more questions and answers through the door, I finally just said, exasperated, Look, I'm not going to hurt you, could you please just open the door?  
It was good that my husband stayed in the car because he would have been mortified at my persistence.
Hesitantly she opened it just a crack and eyed me.  A tiny, 80-year-old woman stood there with a look on her face that could have killed. I told her one more time – I grew up in this house. I'm visiting from Washington, and today is mothers day, and I'm sorry to bother you, I just want a lemon from my mother's lemon tree. Would that be OK?
Finally, it began to dawn on her… You lived here? She said. Your mom planted that tree? She pointed. Yes, yes! I said.  Her eyes changed as she began to comprehend. Come, come! she said and ushered me around the side to the tree.
The tree was enormous. For a moment, there we stood, two complete strangers just looking up at that tree, now 40 feet tall, full of hundreds of lemons.  I got teary. I couldn't speak.
When I finally got the courage to look at her, I was surprised to see, she had tears in her eyes too. She told me how she missed her mother too. And how she had to leave her mother in Korea many decades before.
And in those unfolding moments, we understood each other, feeling the loss that all humans feel, at some point.
Yet in the midst of that sadness, we kept looking up at that amazing tree, how blatantly alive it was, full of juicy ripe lemons.
It felt like such a miracle. Like something of my mom was still alive in that tree.
I felt so much joy and so much sadness all wrapped up together in my heart. There really needs to be a word for that.
I took a bag full of lemons home that day, and the lady I met that day, Kris, told me to come back and visit her and the lemon tree any time. I love knowing that the tree my mom planted, is nourishing Kris's family now too.
xoxo
Related: Recipes that celebrate Spring!
Print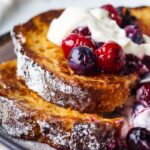 Mother's Day Brunch Ideas!
Prep Time:

30

Cook Time:

30

Total Time:

1 hour

Yield:

4

Category:

brunch

Cuisine:

American
---
Description
Here are our favorite Mother's Day Brunch Ideas to celebrate mom- whether you are looking for savory, sweet, brunch or lunch, you'll find inspiration here!
---
baked goods
savories
salads and sides
egg dishes
desserts
---
Instructions
pick a few to try this mother's day!
---
Keywords: mother's day brunch ideas, mother's day brunch recipes, mother's day brunch recipes