Lilac Water! Water infused with lilac blossoms calms and restores the spirit. Perfect for weddings or celebrations, or a simple lovely way to celebrate spring.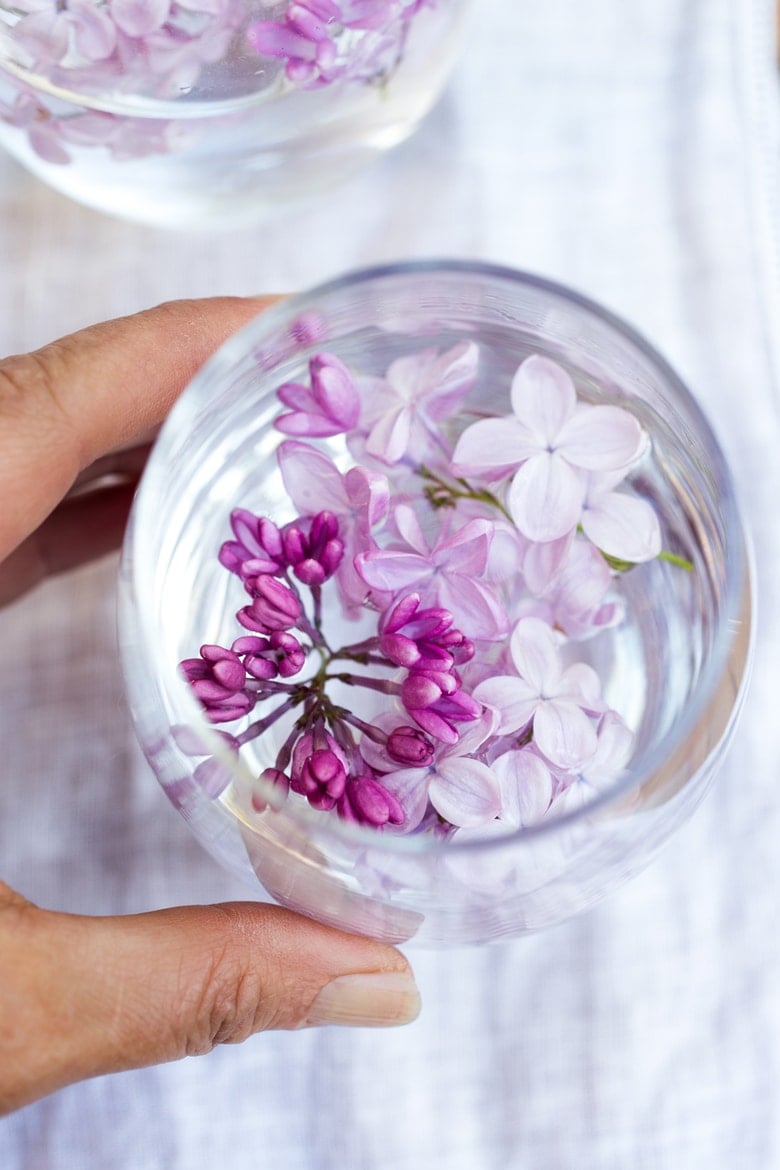 Meet the most delicious glass of water you will ever taste- Lilac Water!  My friend Tonia, who shared her recipe with us for Wild Rose Petal Jam a couple of years ago, introduced me to this, and I'm totally hooked. It's like drinking a glass of spring. Tuck a lilac blossom into your next pitcher of water and let its essence infuse you. Perfect for special gatherings like weddings or showers, or simply keep a pitcher full in the fridge for everyday use. It will delight!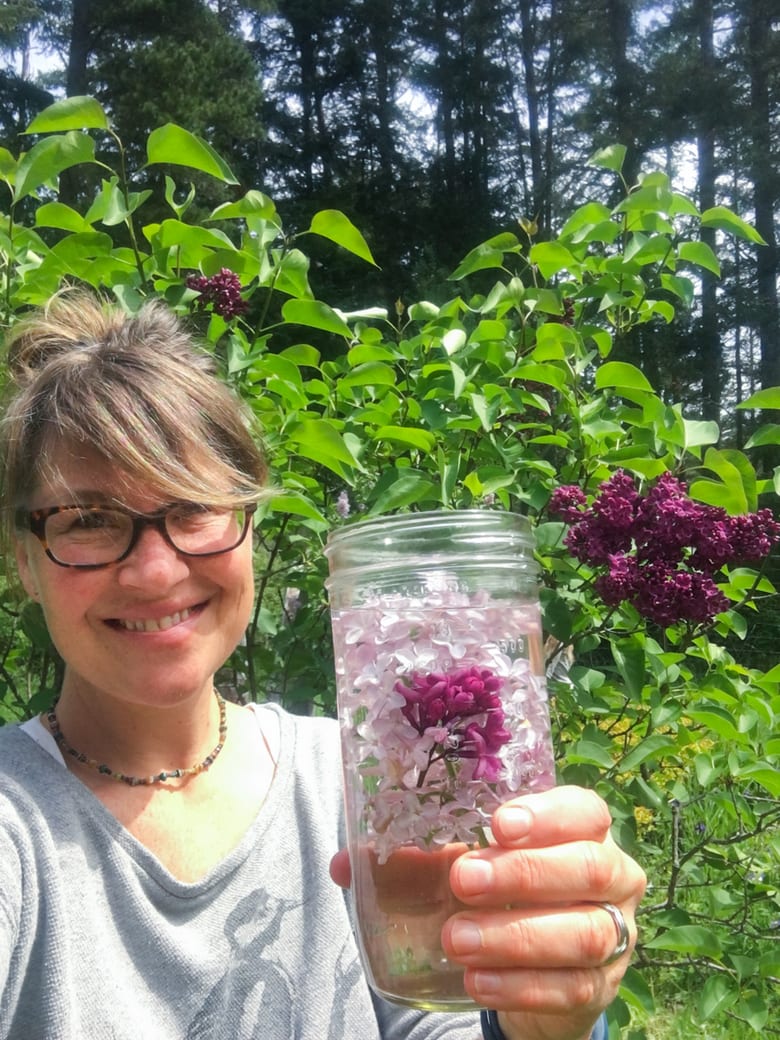 Tonia and I go way back. We've been friends since high school and opened a vegetarian restaurant together, called Mizuna, here in Spokane, back in the 90's. Currently she lives on San Juan Island with her husband Mike and 2 beautiful kids, Zalee and Fin. Always an inspiration to me, creativity seems to flow out of her wherever she lands. The island provides her with ample room to explore and forage in the wild, and she loves to bring her beautiful treasures home and use them in the kitchen, both culinarily and medicinally. Her wild rose petal jam is magical.
Tonia first discovered her love for lilac water last spring.  "It tastes like the essence of spring and it's hard not to feel complete delight when drinking. I feel a deep connection to the plant when I drink it- like it is now living inside me. It makes me feel a higher connection to all of life."  She'll talk to it like a friend. "Hi beauty, you are looking amazing today. Thank you for sharing your sweet nectar with me."
And when you try this, you will want to talk to it and thank it too. Such a sweet gift.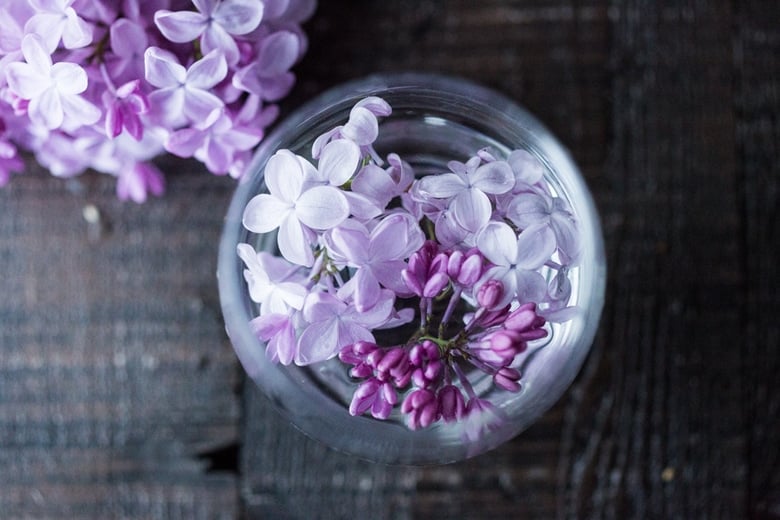 Lilacs have a history rooted in ancient Greek mythology.  Pan, the god of forests was head-over-heals in love with a nymph named Syringa. One day while he was pursuing her through the forest, she disguised herself  by turning herself into a lilac shrub.  To Pan's surprise, he could not find Syringa, but found the shrub. Because the lilac shrub consists of hollow reeds, he cut the reeds and created the first pan pipe. The scientific name for lilac is Syringa vulgaris, and the name is derived from the Greek word "syrinks" which means pipe. The Arabic word for this flower is "lilak" which refers to the light purple color of its flowers.
The Celtics regarded lilacs as "magical" because of their incredibly intoxicating fragrance.
The giving of a lilac in the Victorian Age, was meant to be a reminder of an old love.
In Russia, holding a sprig of lilac over a newborn would bring wisdom.
In the language of flowers, lilacs symbolize wisdom, young love and remembrance, often evoking long forgotten emotions and memories.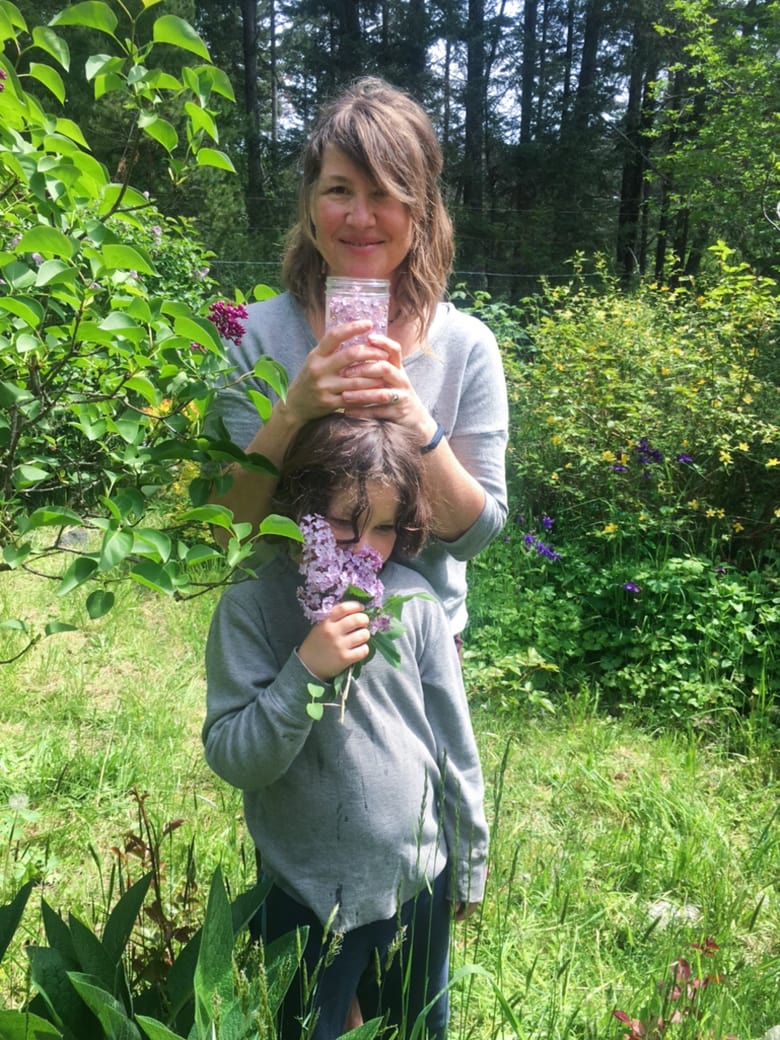 Lilacs are flowering, woody shrubs and small trees, in the olive family with beautiful fragrant blossoms that range in color from white, to pink, to magenta, to lilac, to violet, to purple and to deep blues.  Their leaves are heart-shaped and their flowers are oval or cone-shaped clusters of four-petaled blossoms. If you are lucky, you may find one with five petals … remember to make a wish.
Here in the spring, starting around Mother's Day, the air is infused with their sweet scent. Our town, Spokane, is very appropriately nicknamed, The Lilac City, and it's easy to see why. They are everywhere! In lovely Manito Park, there is a whole section devoted to them, the Lilac Garden, where each variety has its own particular scent.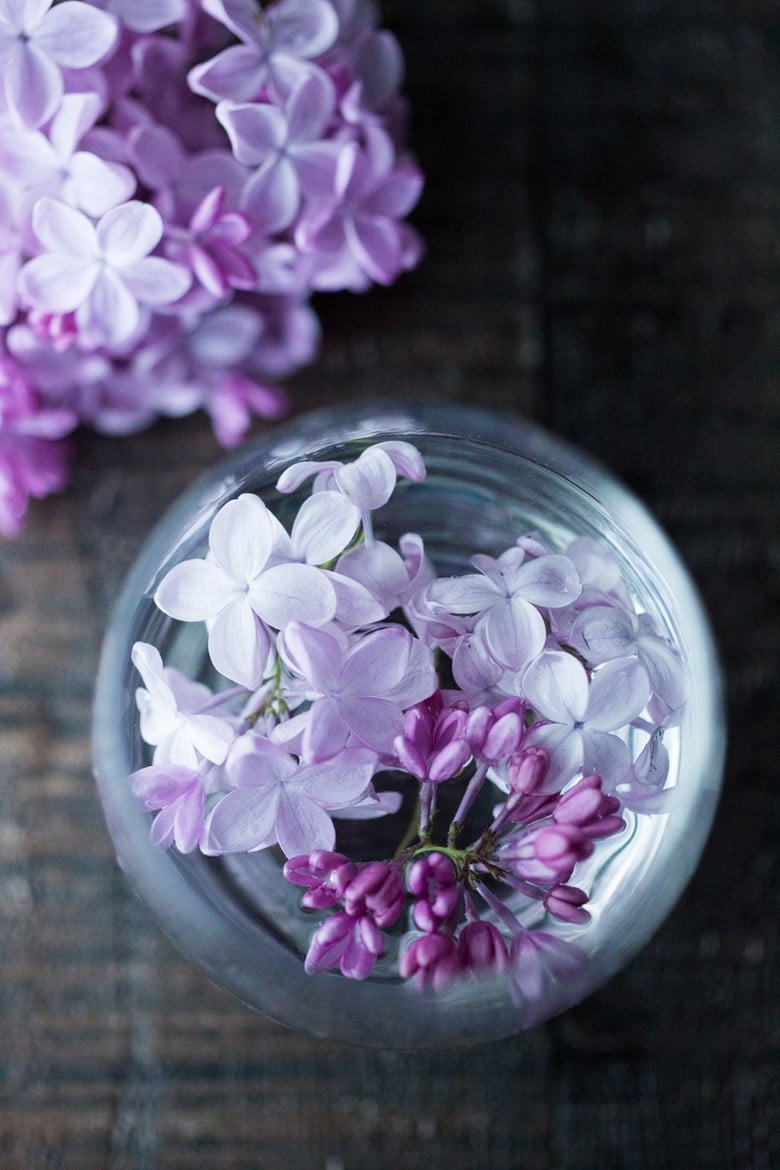 Their sweet scent naturally soothes, relaxes, calms, and uplifts the spirit.
With each sip, anxiety melts away.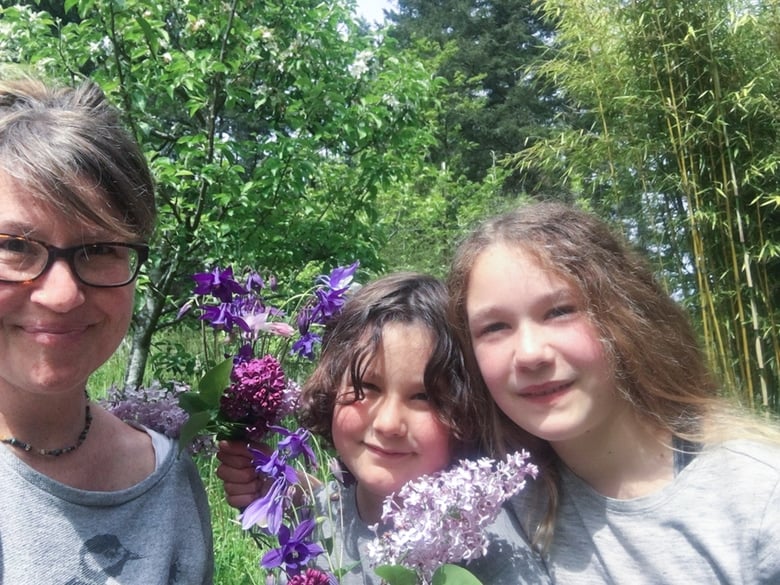 Such a simple way to infuse our busy days with a few moments of pleasure and beauty.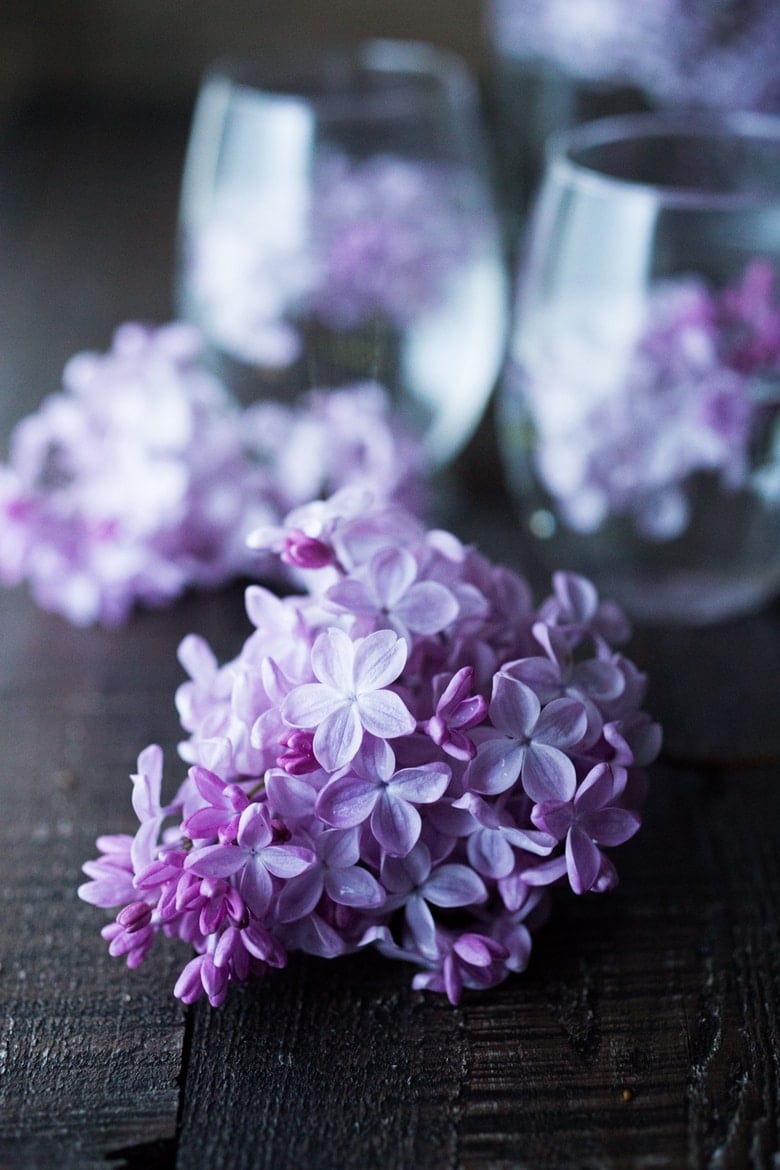 And a sweet reminder of the seasons and cycles of nature.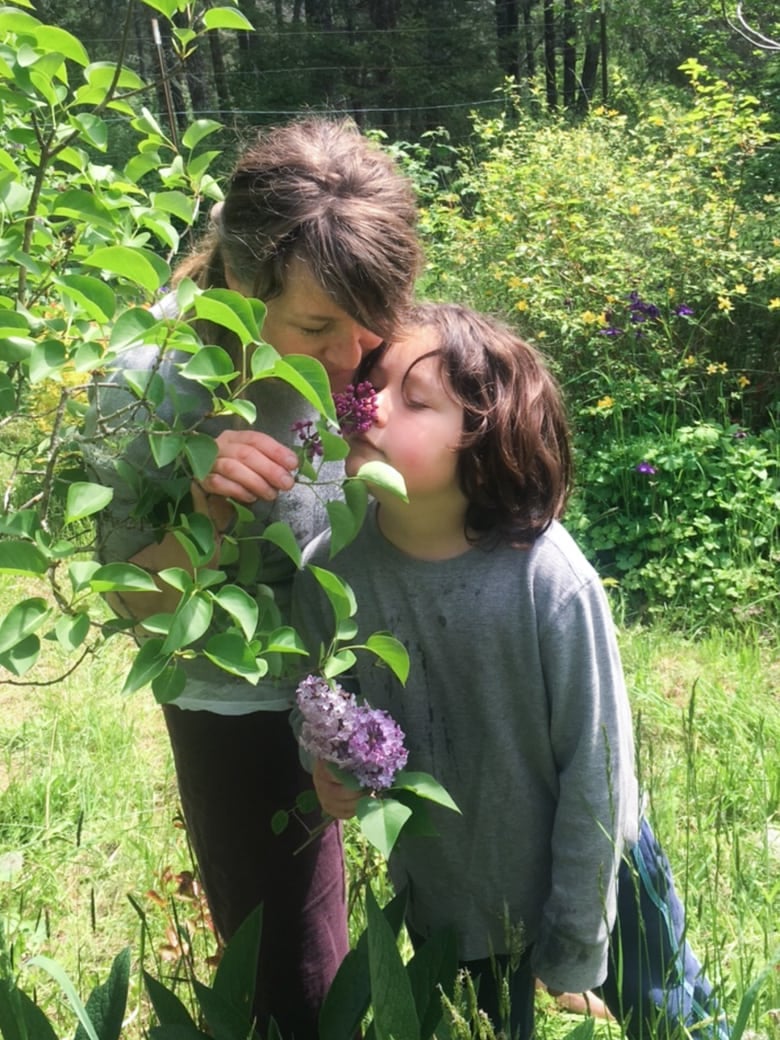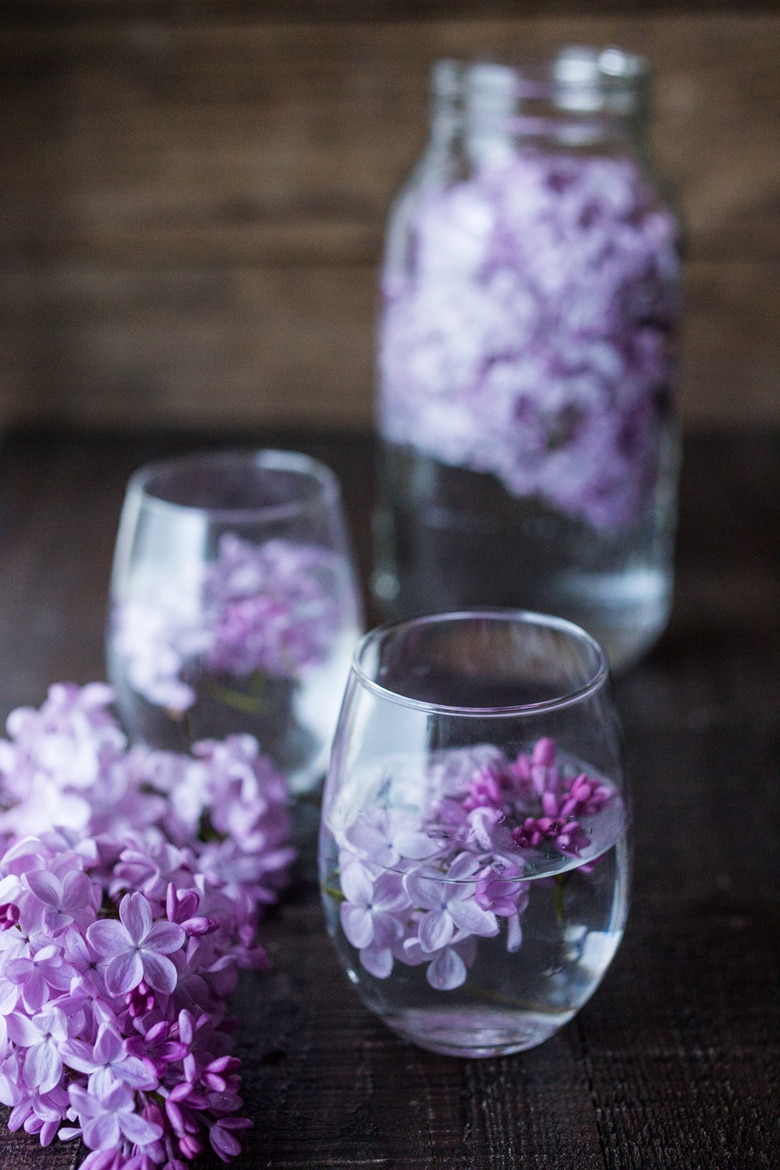 Simply place a lilac blossom ( free of any pesticides) in a quart of water for a few hours or overnight. Feel free to refill the water and use the same blossom a few times.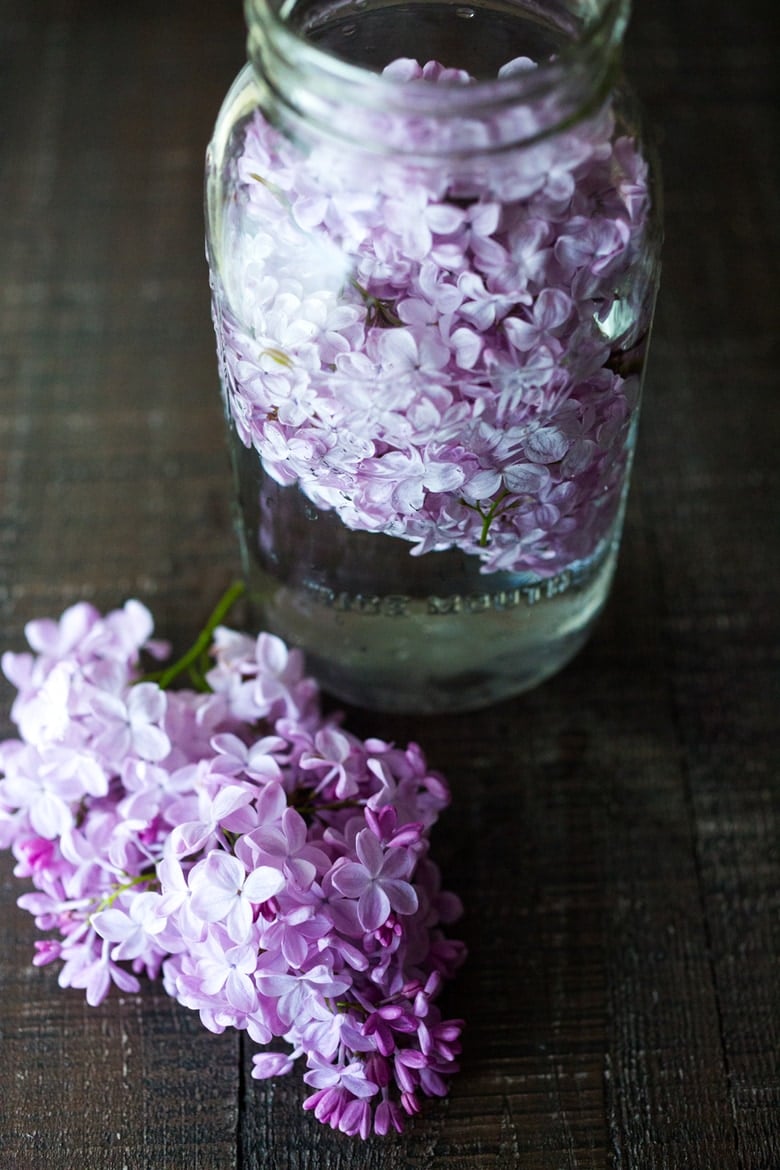 Lilacs are in full bloom right now – only here for a few more weeks.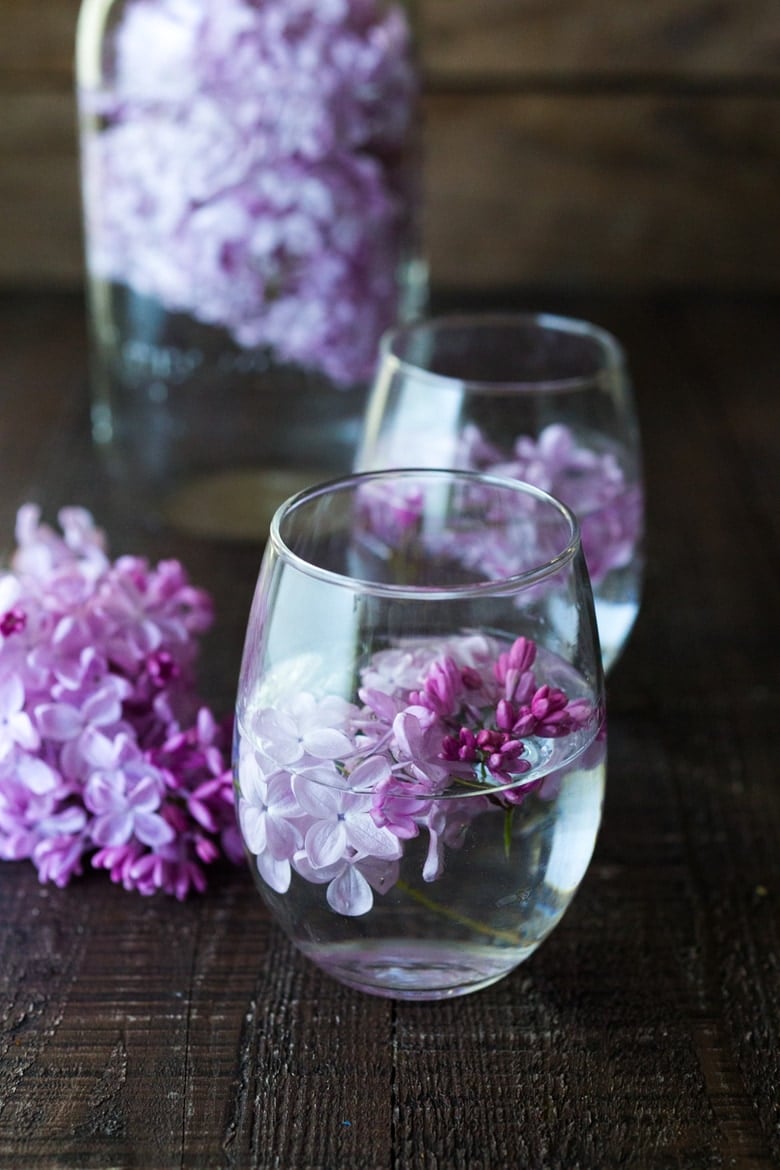 Don't let the season go by without trying this, and once you do, you'll be hooked too!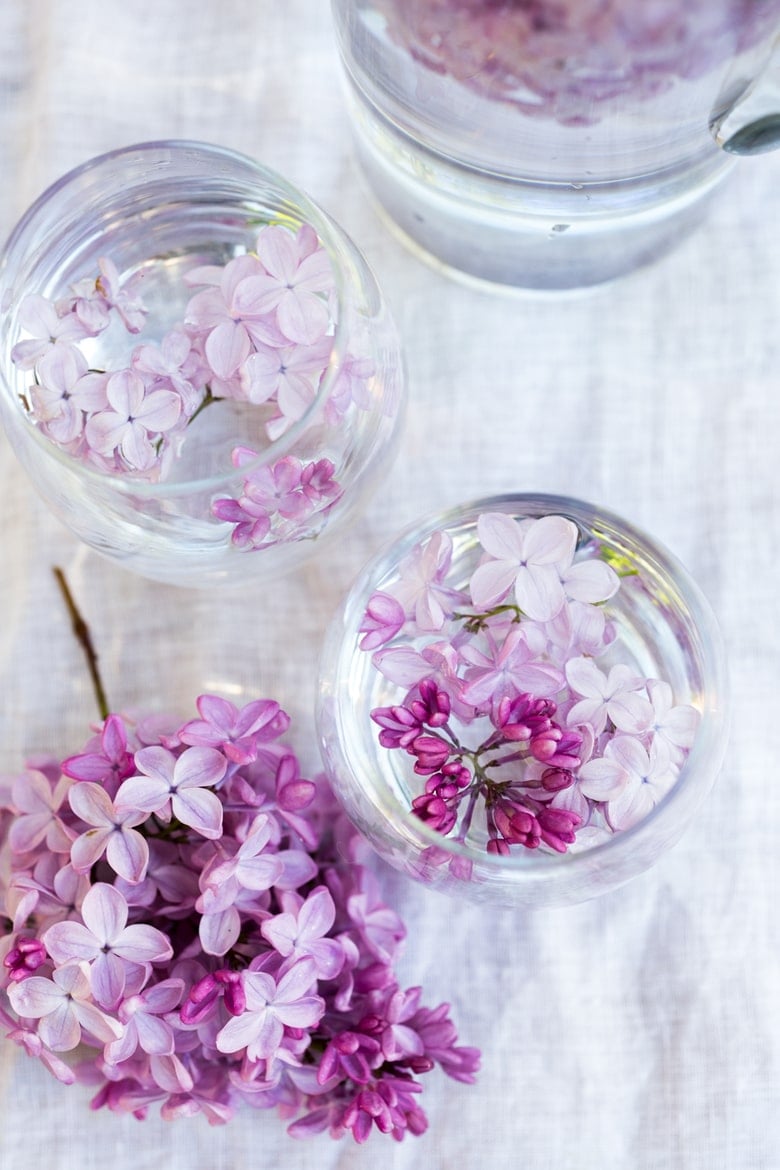 Let its essence infuse you with calm and serenity.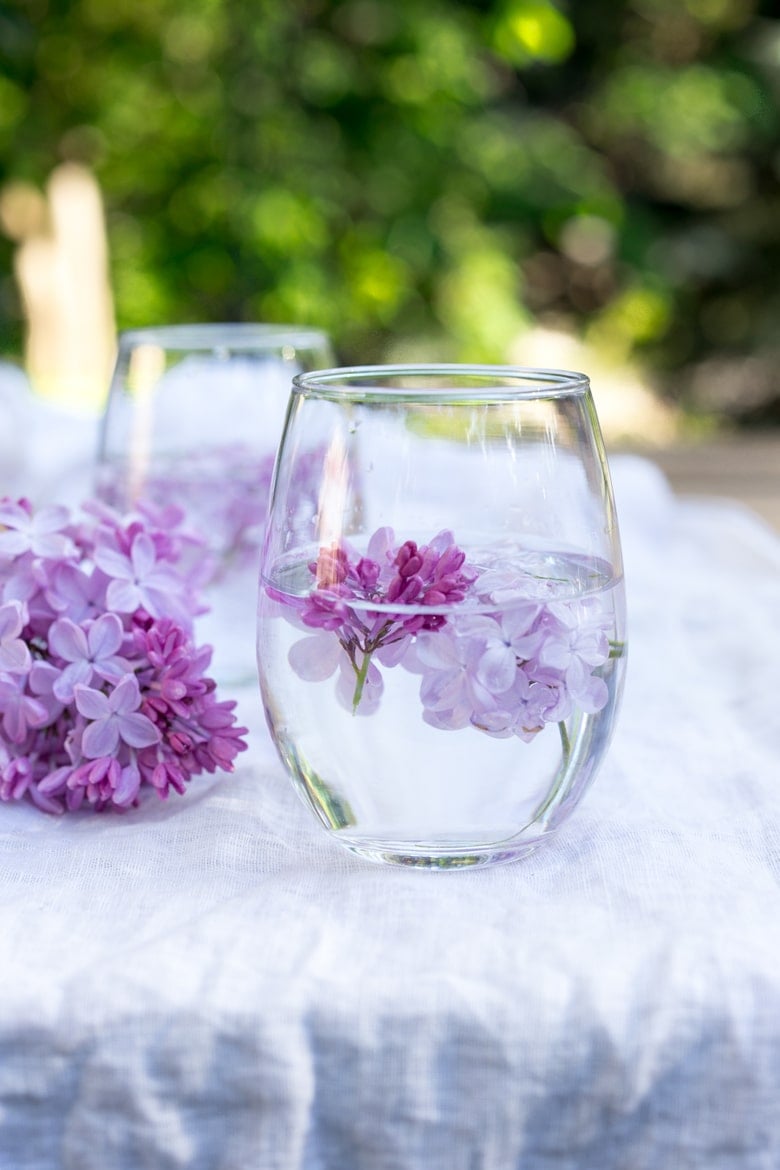 Such a simple way to celebrate the season! Thanks for sharing Tonia!
Print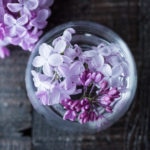 Lilac Water
Author:

Sylvia Fountaine

Prep Time:

5 mins

Total Time:

5 minutes

Category:

drink

Method:

infusion

Cuisine:

northwest
---
Description
Water infused with lilac blossoms- a delicious, floral feast for the senses- perfect for special occasion like weddings or showers. Or store in the fridge at home for a taste of spring.
---
1

quart

water

1

lilac blossom ( pesticide free)
---
Instructions
Place a lilac blossom in a quart of water.
Let it infuse for a few hours or overnight either at room temperature or in the fridge.
Refill and feel free to use the blossom more than once.
Inhale!
---
---
Keywords: lilac water, infused water, blossom water, water infusions, lilac recipes, recipes with lilacs,