Here are 20 of our Most Popular Vegetarian (and vegan) side dishes to help inspire you in the kitchen.  Whether you are going plant-based or choosing to eat more veggies, you'll find a delicious selection of plant-based sides here! 
---
1.) Ginger Whipped Sweet Potatoes- a simple healthy vegetarian side dish perfect for Sunday Supper or special holiday gatherings like Thanksgiving.  One of my favorites because it goes so well with so many things!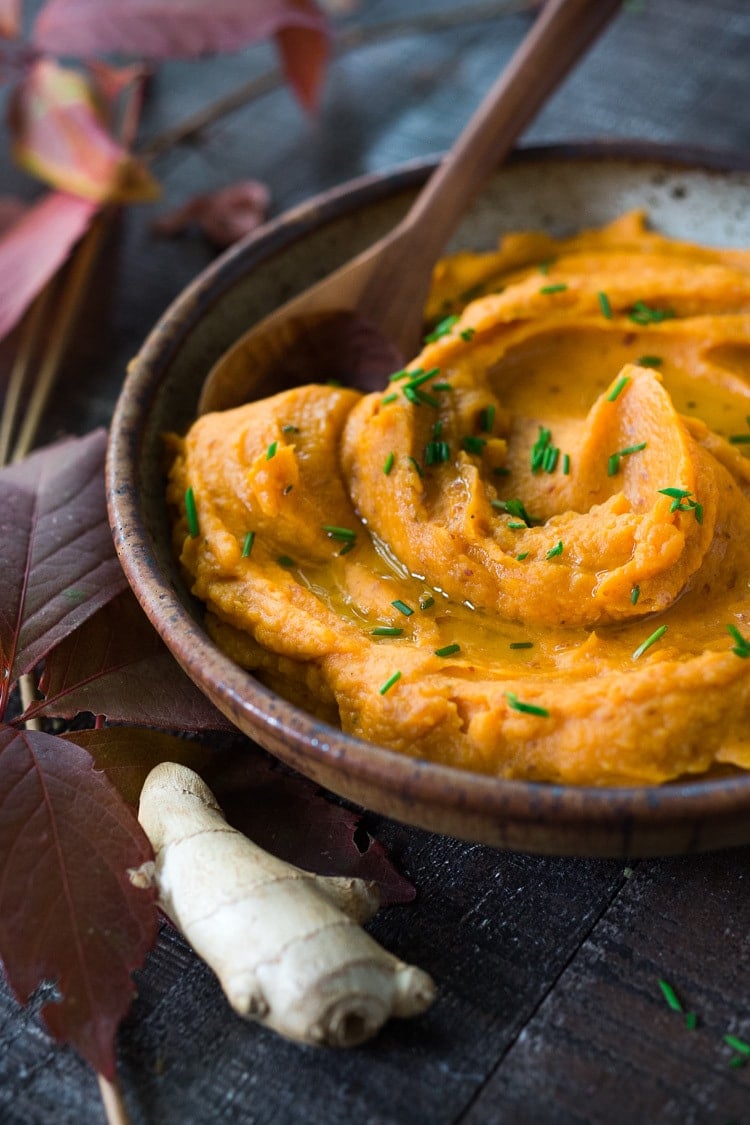 2.) Wild Mushroom Stuffing with fennel and leeks – a delicious vegetarian side dish that is full of depth, complexity and flavor and perfect for the Thanksgiving table.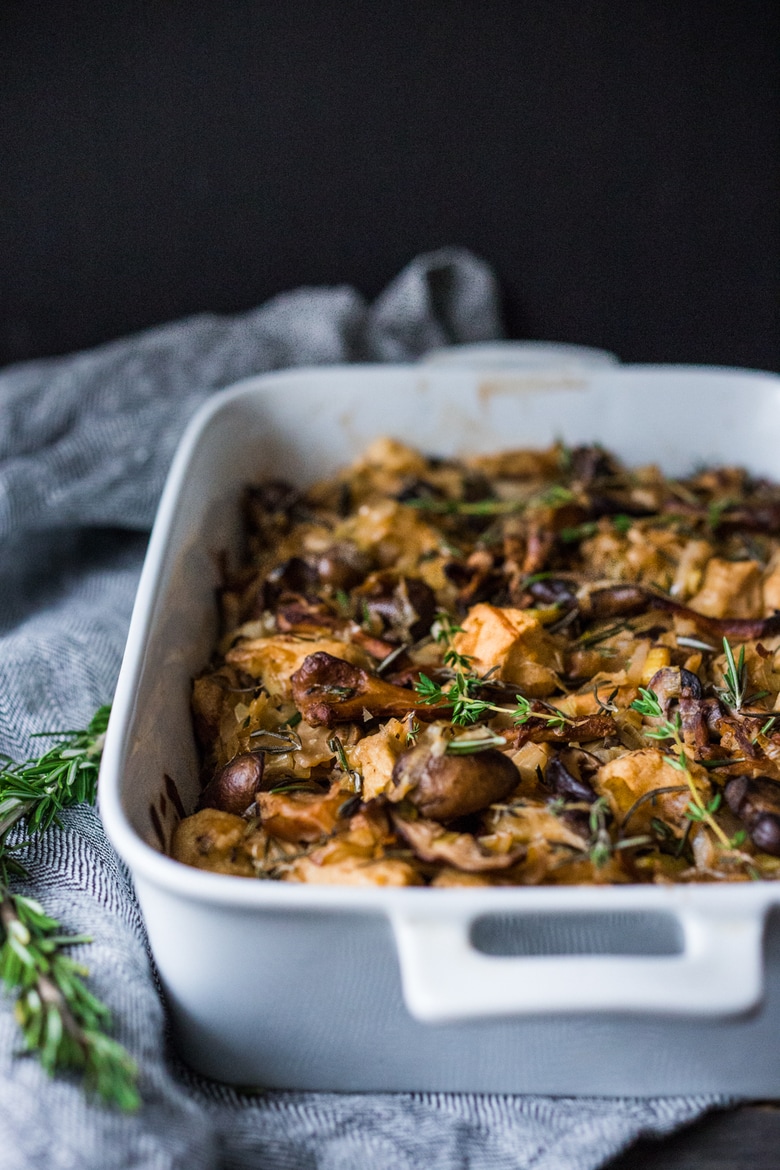 3.) The Easiest Instant Pot Mashed Potatoes! Creamy, fluffy and light and can be made in 20 minutes! Use Yukon gold potatoes for amazing texture and NO PEELING required! Boost their flavor with roasted garlic, goat cheese, truffle oil or a little horseradish! Up to you. Vegan adaptable and gluten-free!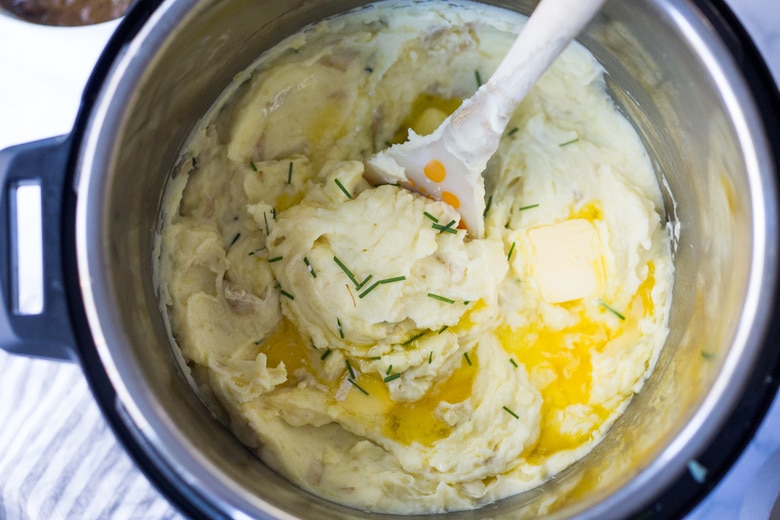 3.) Roasted Fall Vegetable Salad –  with roasted Delicata squash, parsnips, cauliflower and sweet potatoes dressed with a delicious Maple Curry Vinaigrette on a bed of shredded kale and brussel sprouts. Vegan and GF.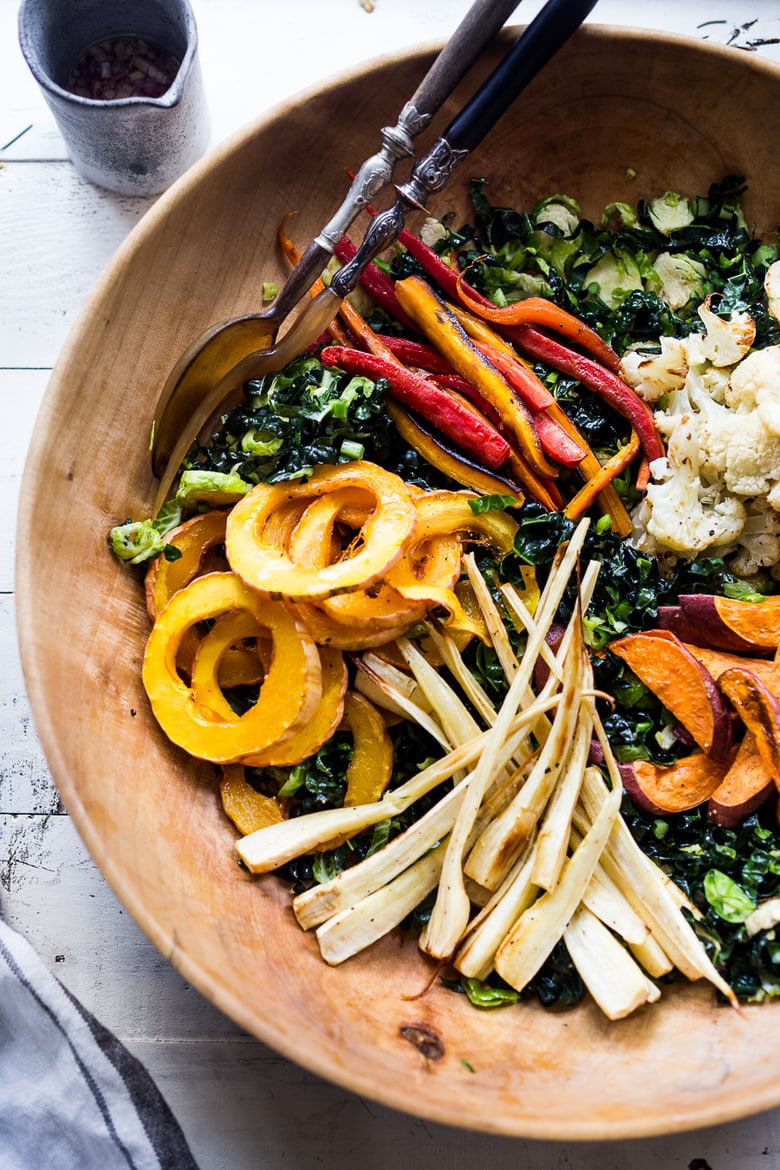 4.) Simple Cauliflower Rice!  A healthy, low-carb alternative to rice that is easy to make and tastes amazing! This version is seasoned with garlic, lemon zest and parsley and can be roasted in the oven. A healthy side dish that pairs well with almost anything!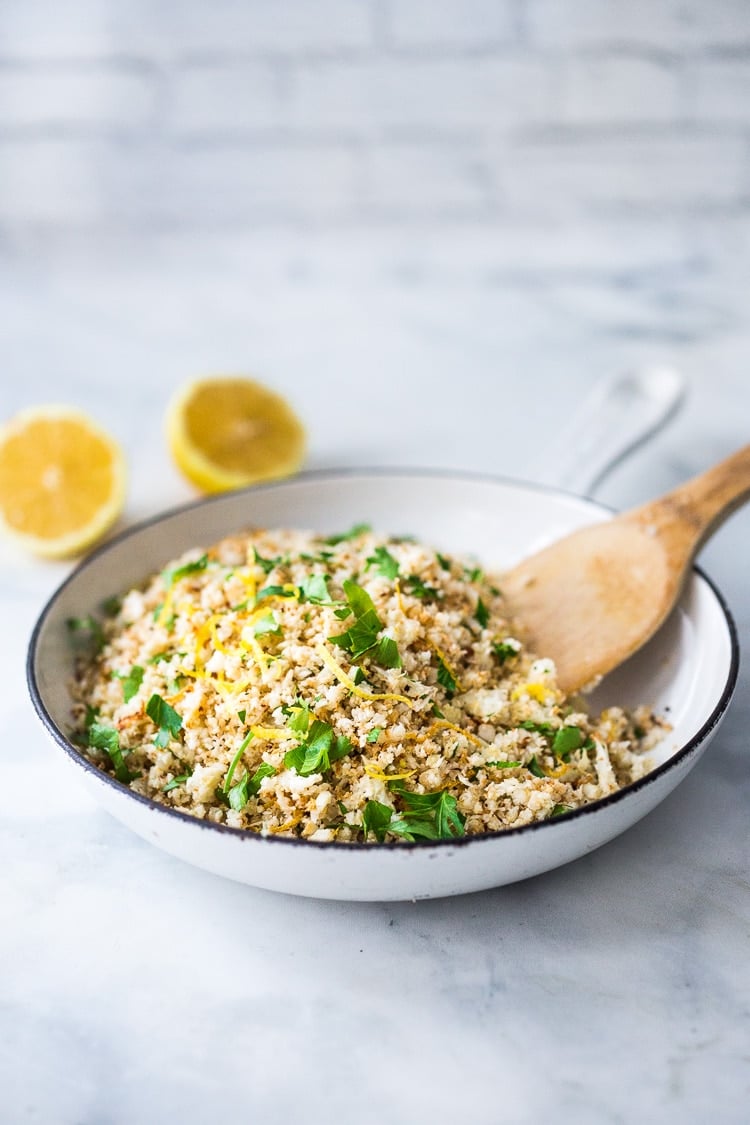 5.) Roasted fingerling Potatoes with Romesco Sauce and topped with toasted hazelnuts – made with simple pantry ingredients you probably already have on hand! A simple vegan side dish perfect for weeknight dinners or the holiday table!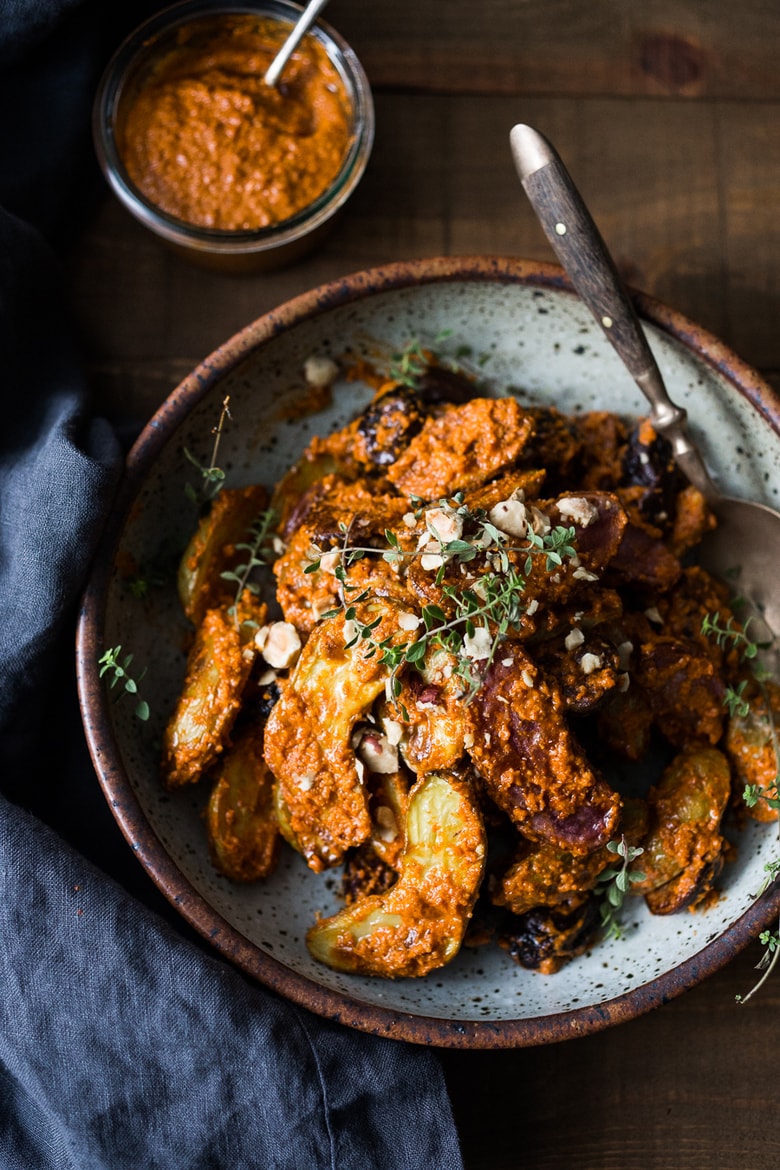 6.) Simple Roasted Veggies – a  basic, easy vegan side dish that comes out perfect every time. Use any veggies you like! Easy, healthy, delicious! Vegan and Gluten-free.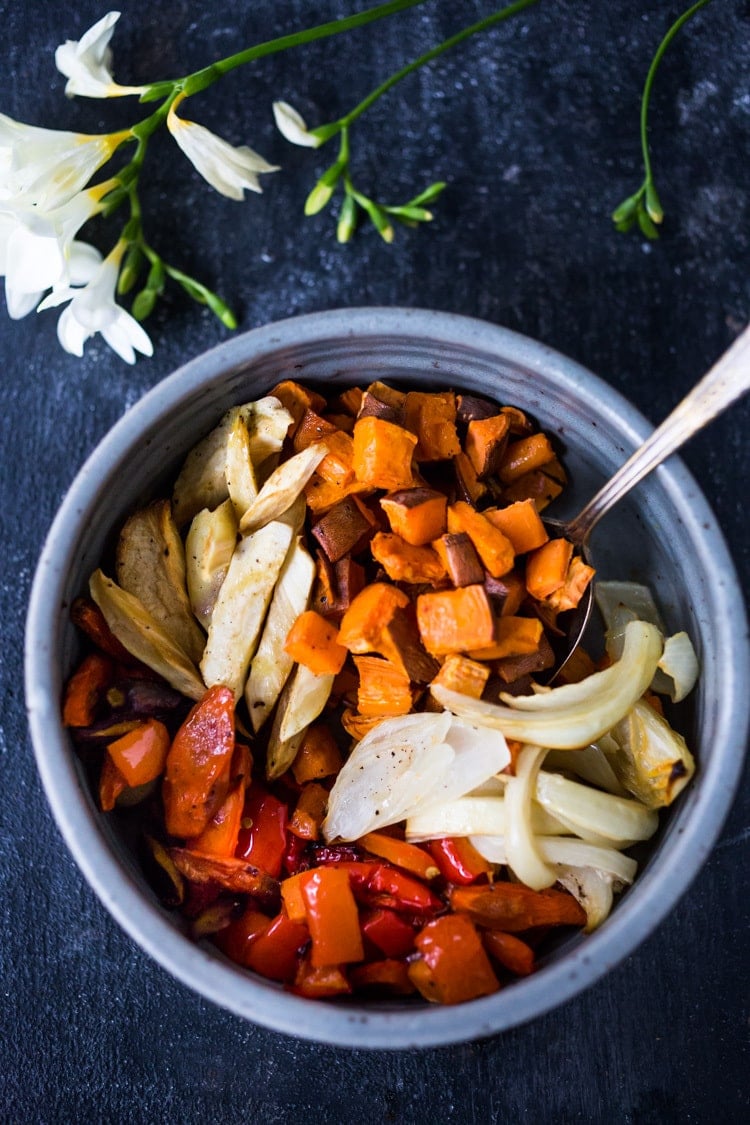 7.) Roasted Cauliflower with coriander, garlic, lemon zest and parsley  – an easy vegan and gluten-free side dish that is full of amazing flavor! Vegan and gluten-free!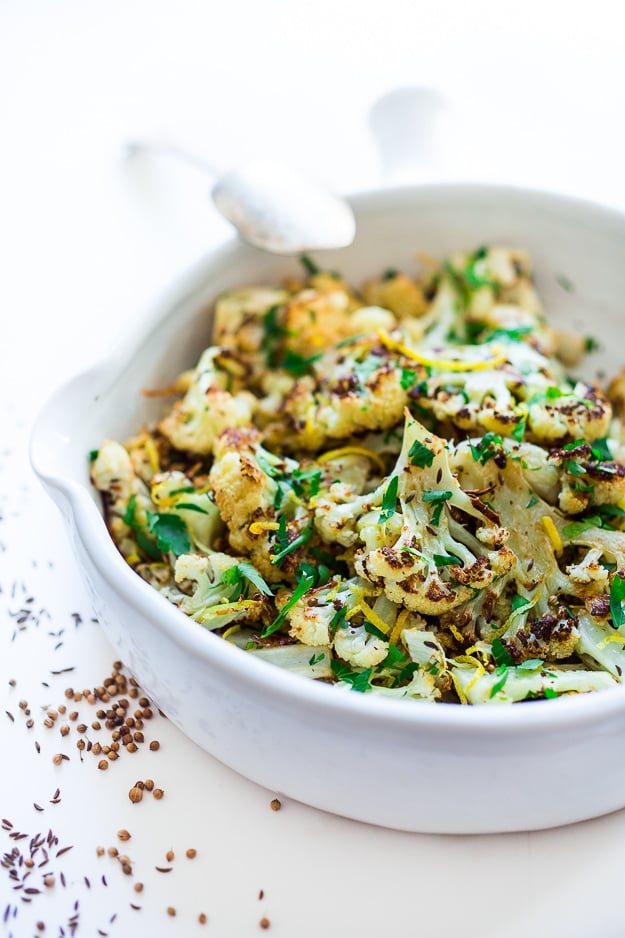 8.) Everyday Kale Salad with Lemony Dressing can be made ahead, then used DAILY to top off tacos, wraps, buddha bowls, burgers, and even pizza during the week! Vegan and Gluten-Free, this amazing kale slaw keeps for up to five days in the fridge. Perfect for potlucks, holidays and gatherings.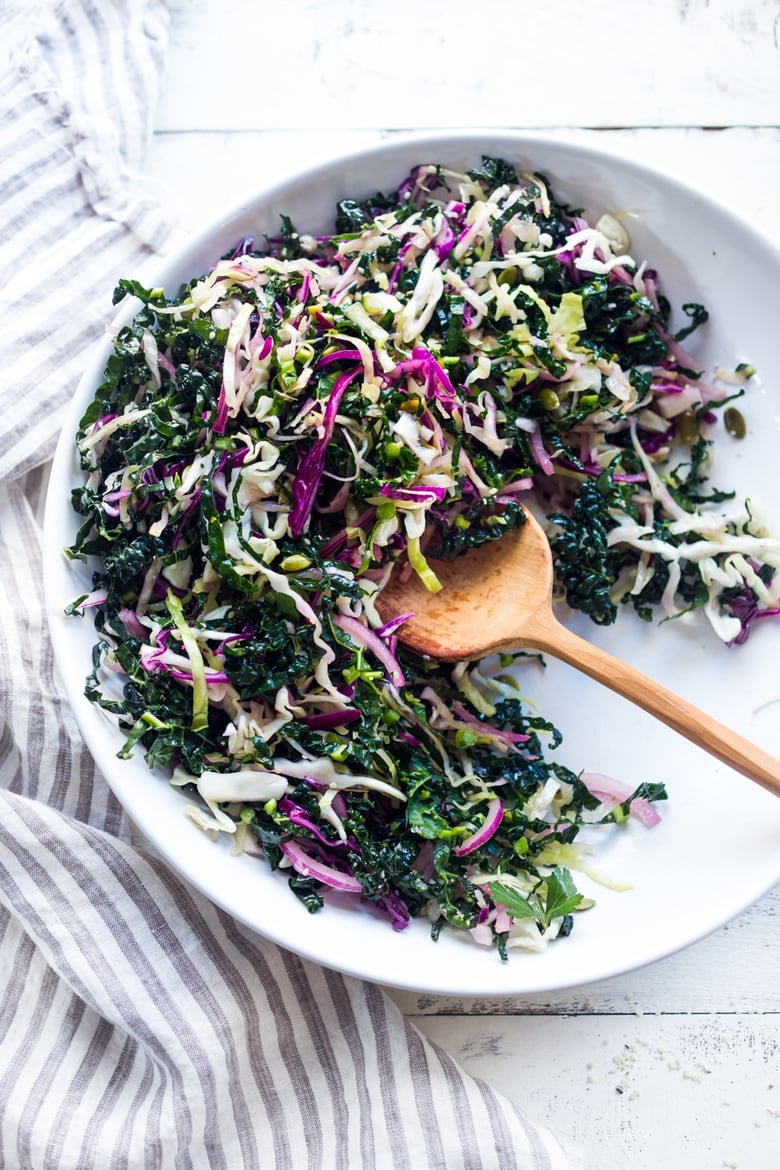 9.)Everyday Quinoa with Lemon, Shallot and Herbs – a delicious, healthy side dish that is perfect for potlucks, holidays or Sunday meal prep. Vegan, gluten-free and full of flavor!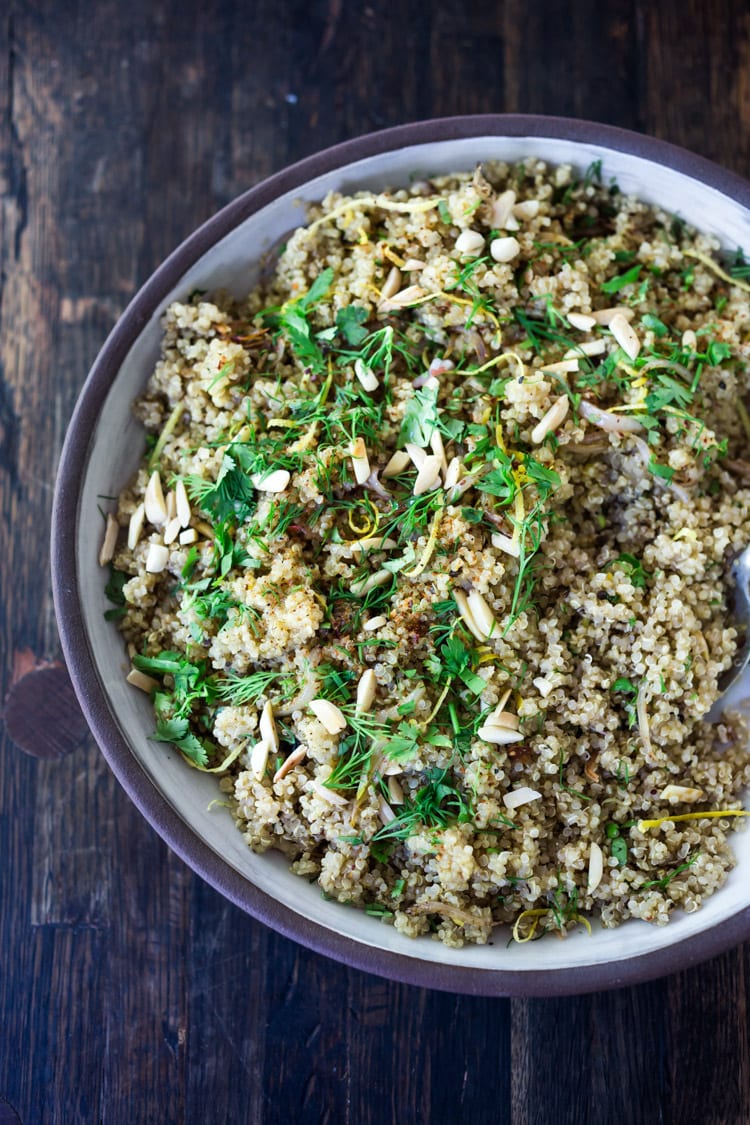 10.) Parsnip Gratin with Gruyère and Thyme- a rich and decadent vegetarian side dish featuring sweet and earthy parsnips. A once a year kind of side-dish, delicious and luxurious!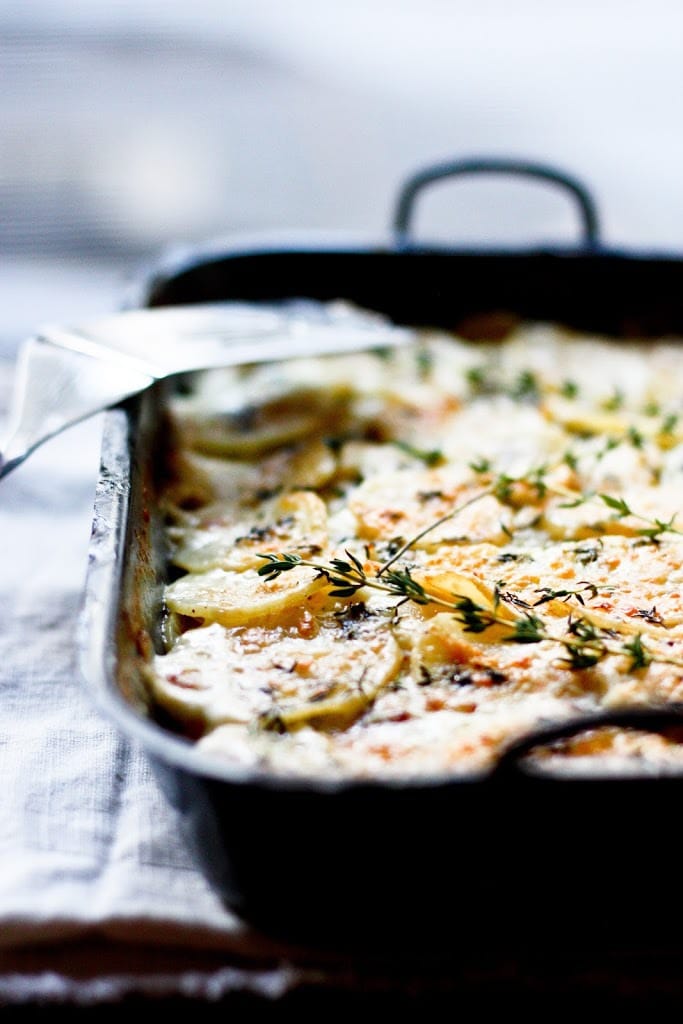 10.) Pear and Farro Salad with hazelnuts and arugula- this delicious and hearty fall salad is vegan adaptable!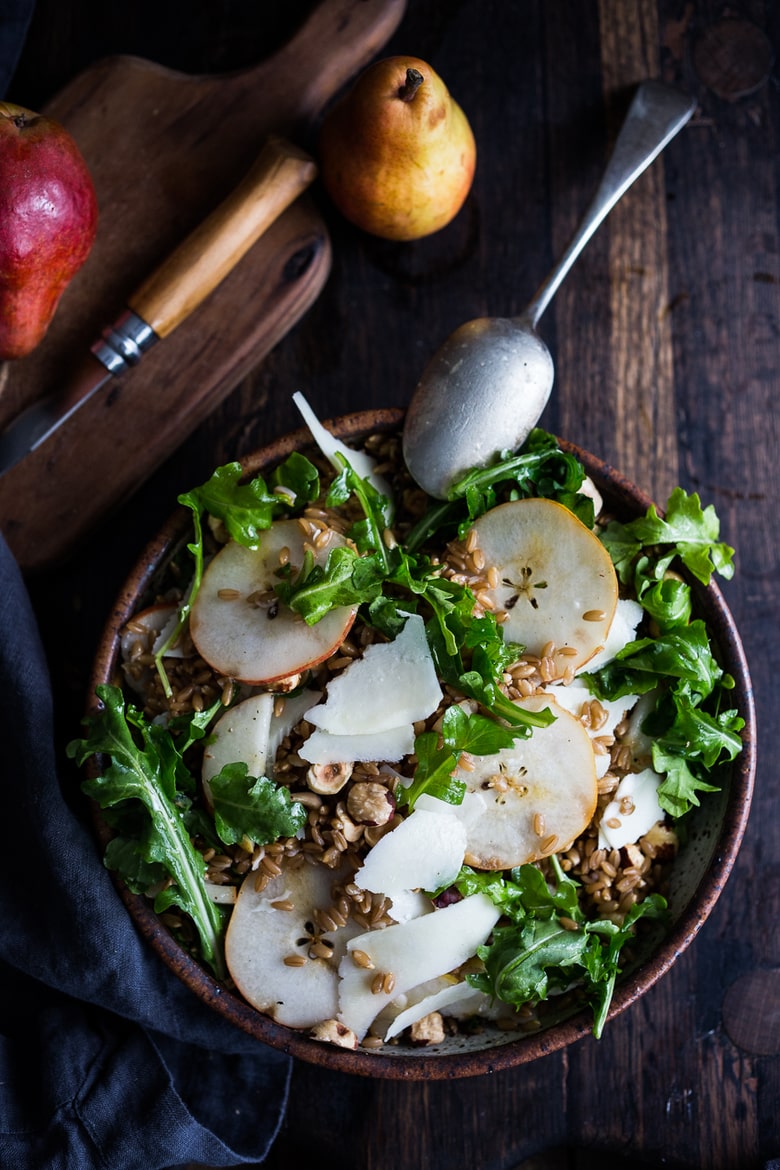 11.) Roasted Garlic Mashed Potatoes a flavorful and lightened-up version of mashed potatoes that is vegan adaptable- with an optional horseradish kick!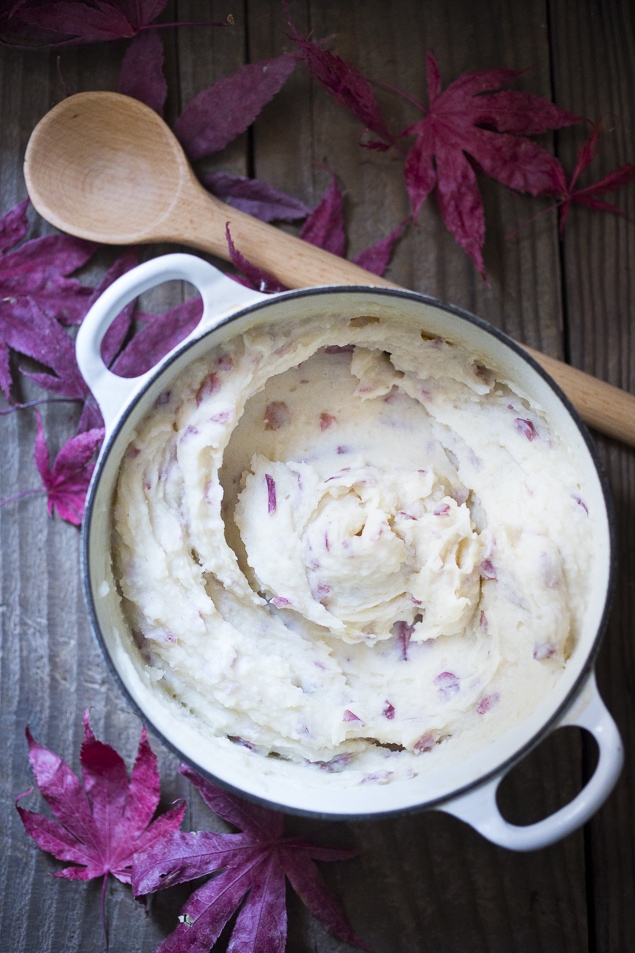 12.) Mushroom Gravy! An easy recipe for Mushroom Gravy that is vegetarian (vegan-adaptable) healthy and full of flavor.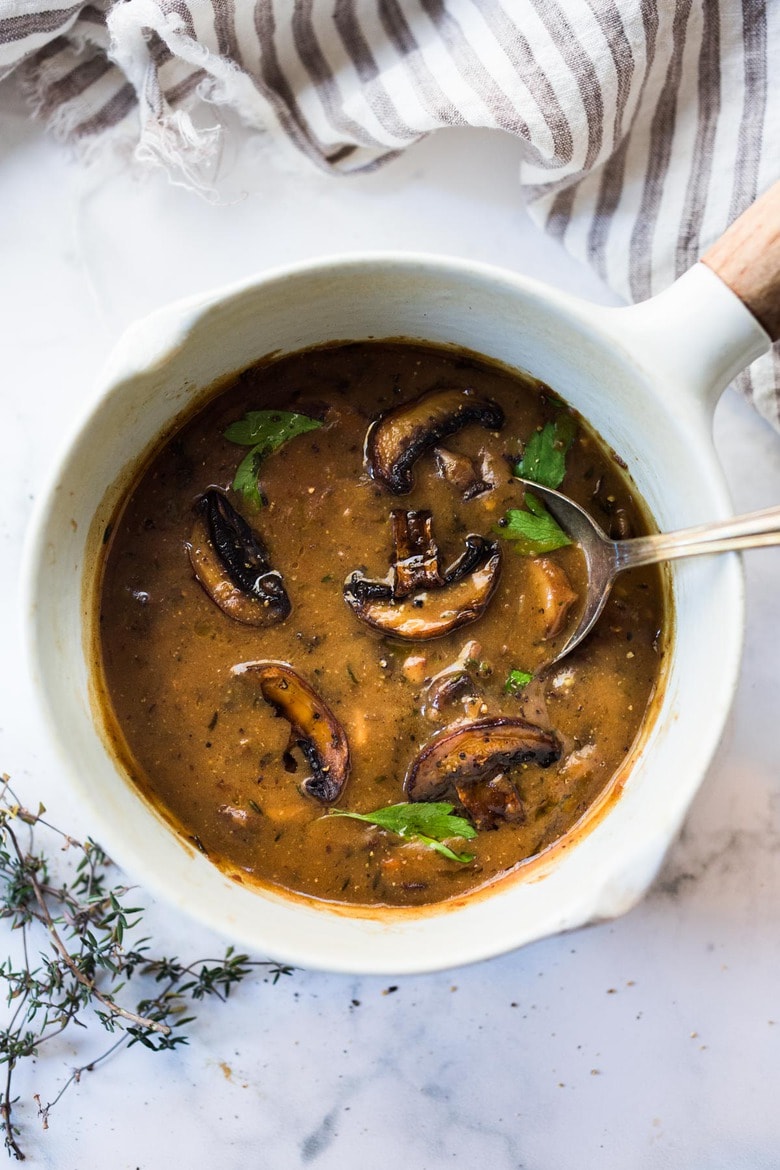 12.) Fluffy, Indian-style  BASMATI RICE  (with a Middle Eastern version too)! Flavorful, light and fluffy!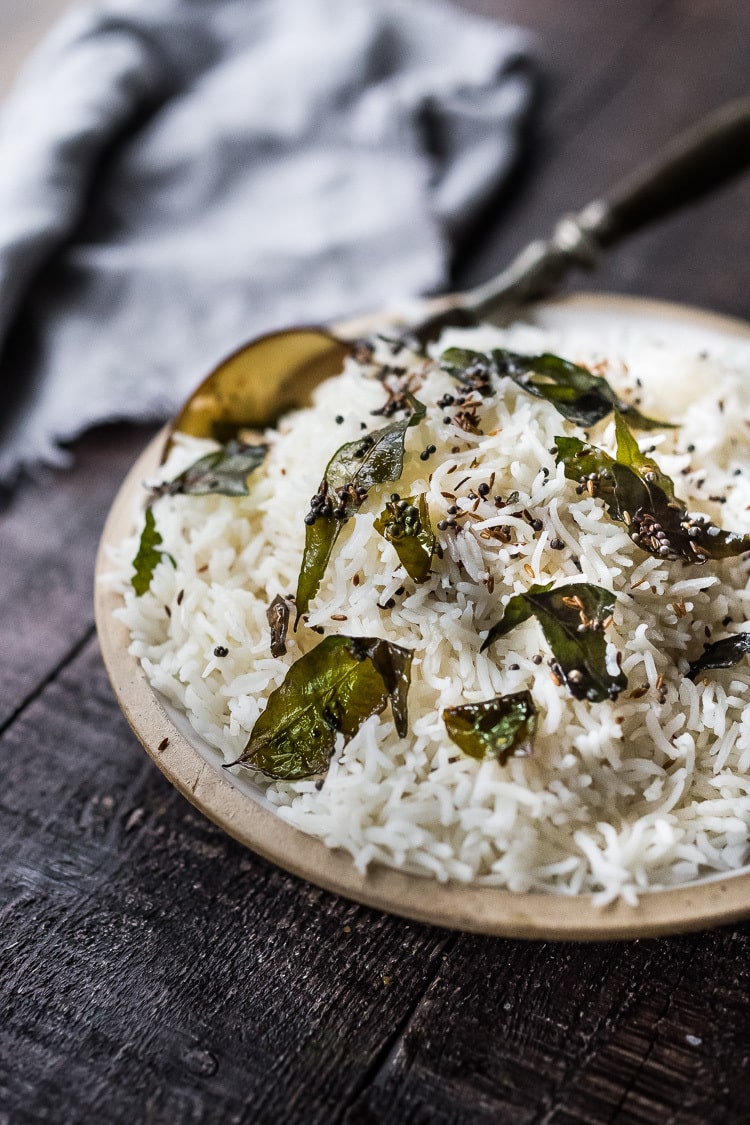 13.) Kyoto-Style, Roasted Sweet Potatoes with Miso, Ginger and Scallions – an delicious vegan side that is easy to make and full of amazing flavor!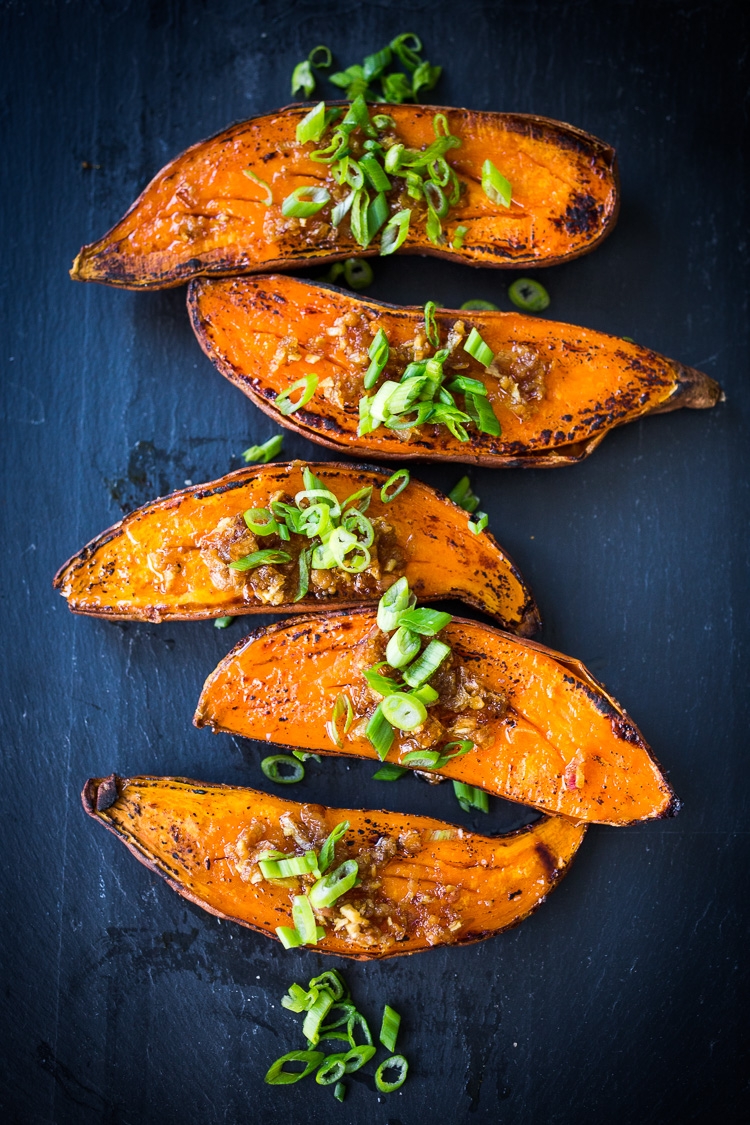 14.) Roasted Pumpkin Salad with Wild Rice,  maple pecans, apples, kale, and a delicious, vegan Maple Dressing!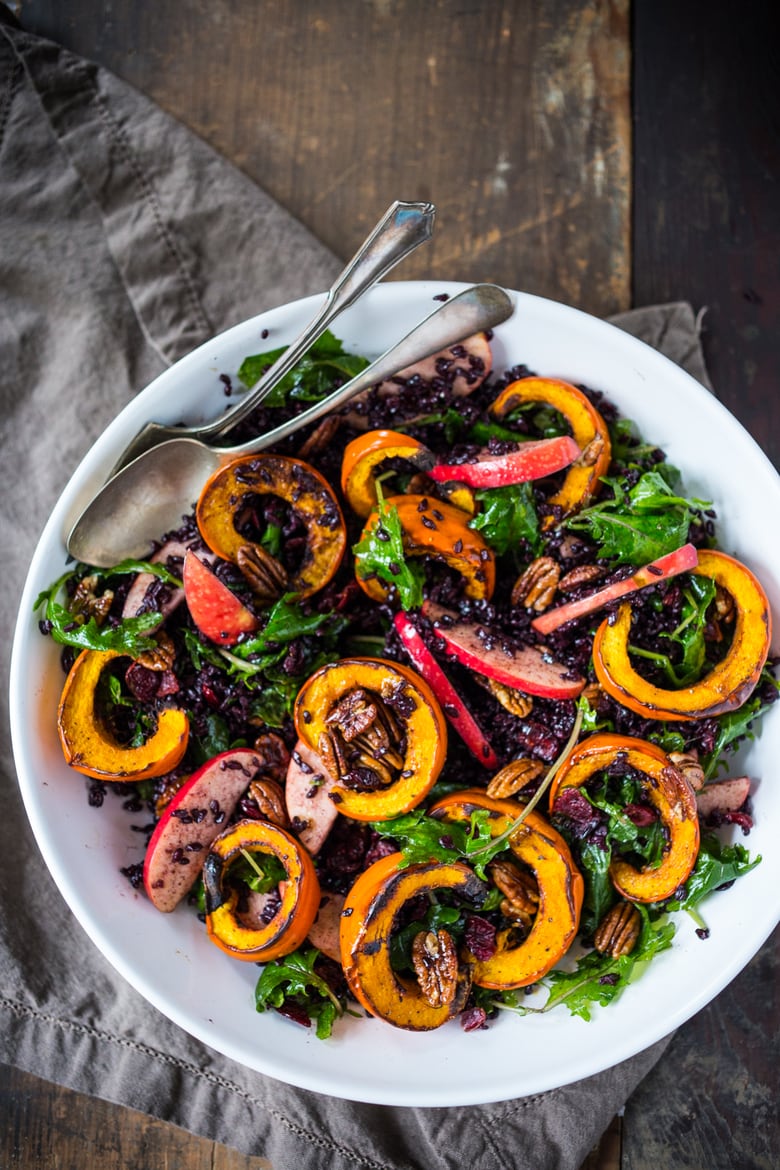 15.) Hazelnut Green beans with lemon zest and truffle oil – a simple tasty vegan side dish full of beautiful flavor!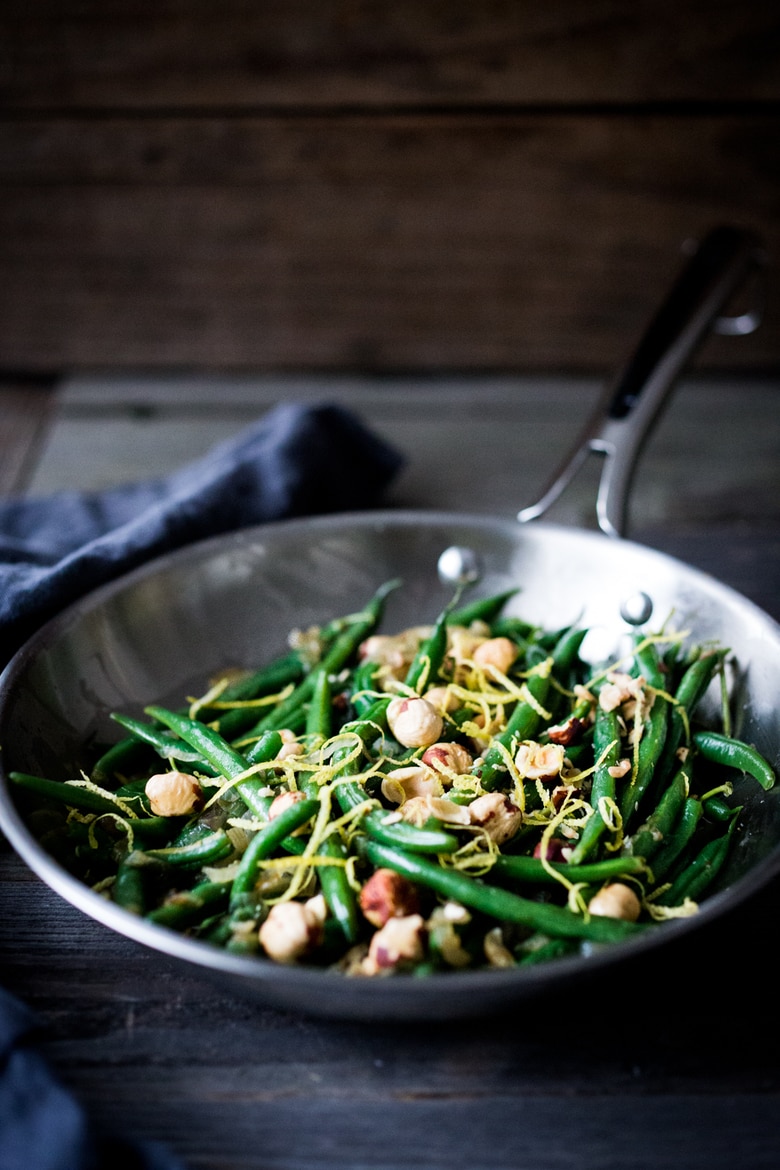 15.) Maple Roasted Yams with Pecans – an easy vegan side dish that is simple to make, and full of delicious flavor!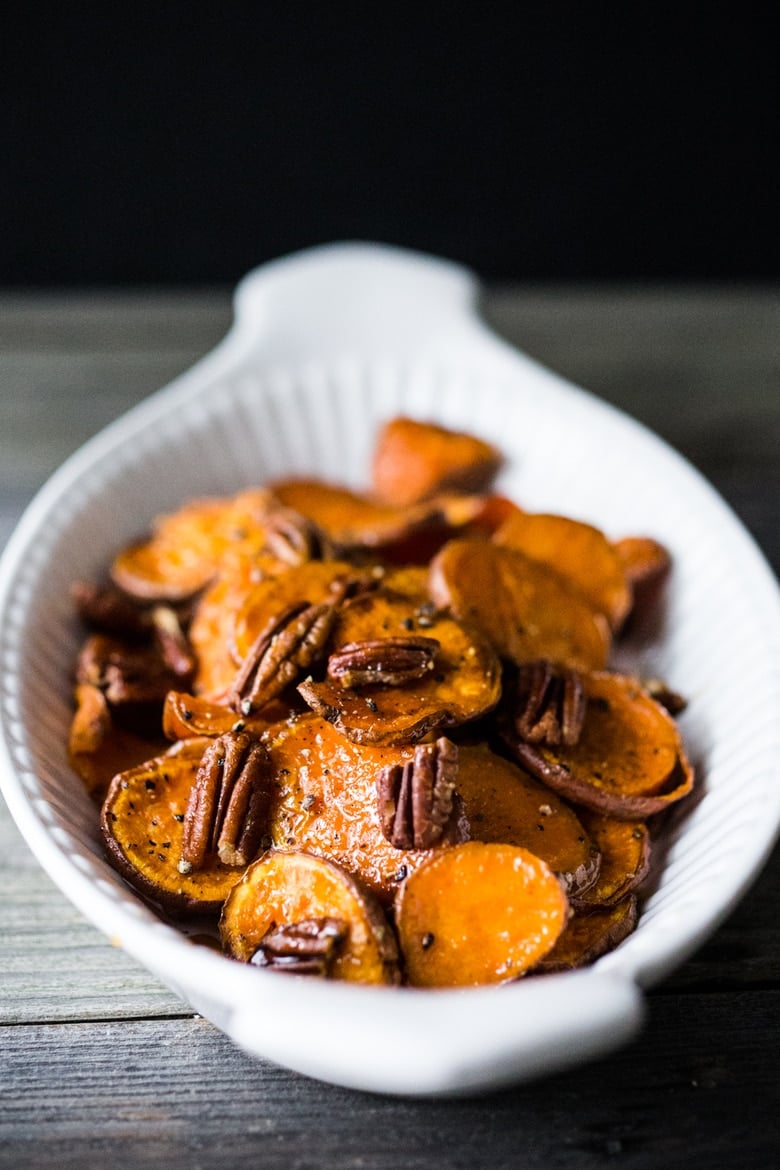 15.) Cauliflower Gratin with Garlic and Sage a simple and comforting side dish featuring our favorite fall veggie- cauliflower! Keep it vegetarian!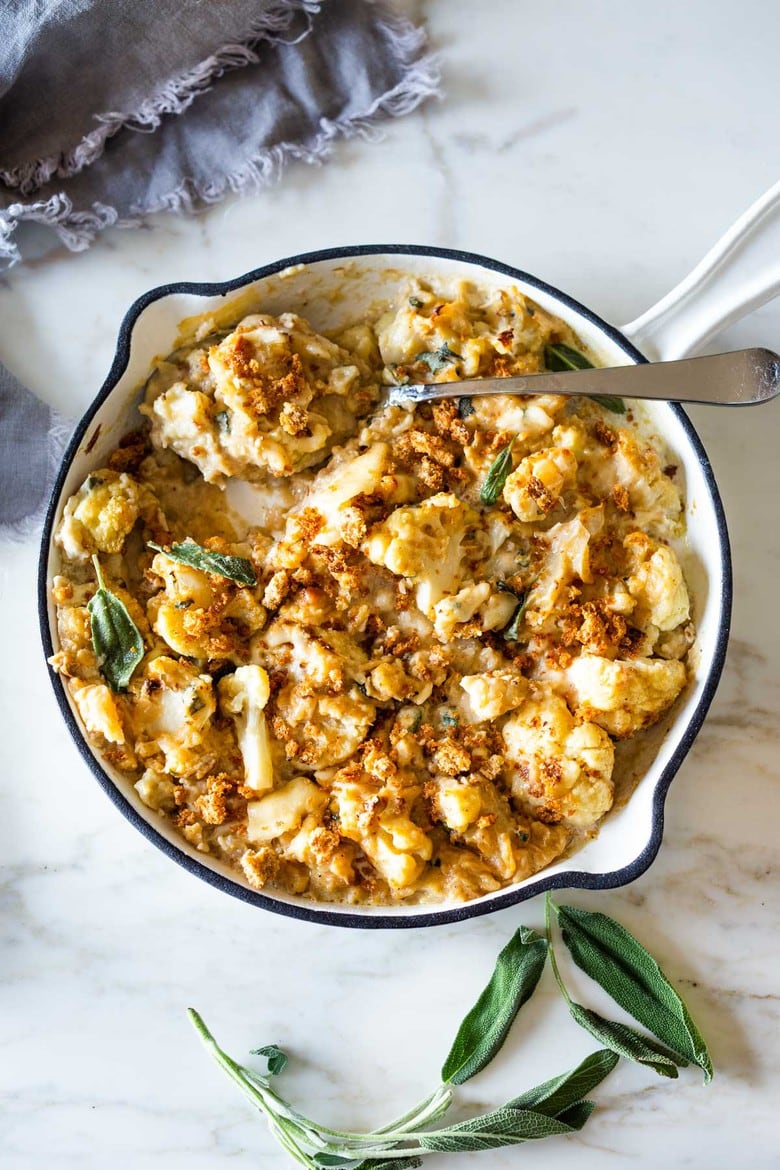 16.)  Mashed Cauliflower with Roasted Garlic- a keto version of mashed potatoes! This can also be made vegan!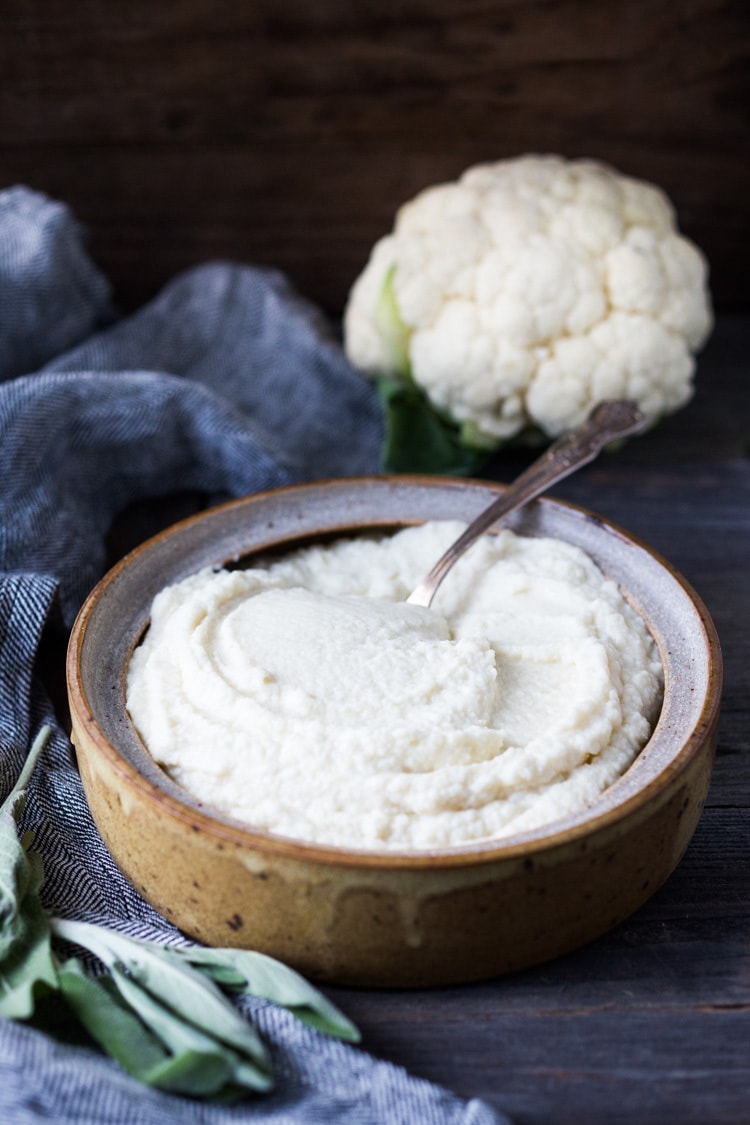 17.) Moroccan Roasted Beets with Pomegranate Seeds – a tasty vegan side dish that is gluten-free!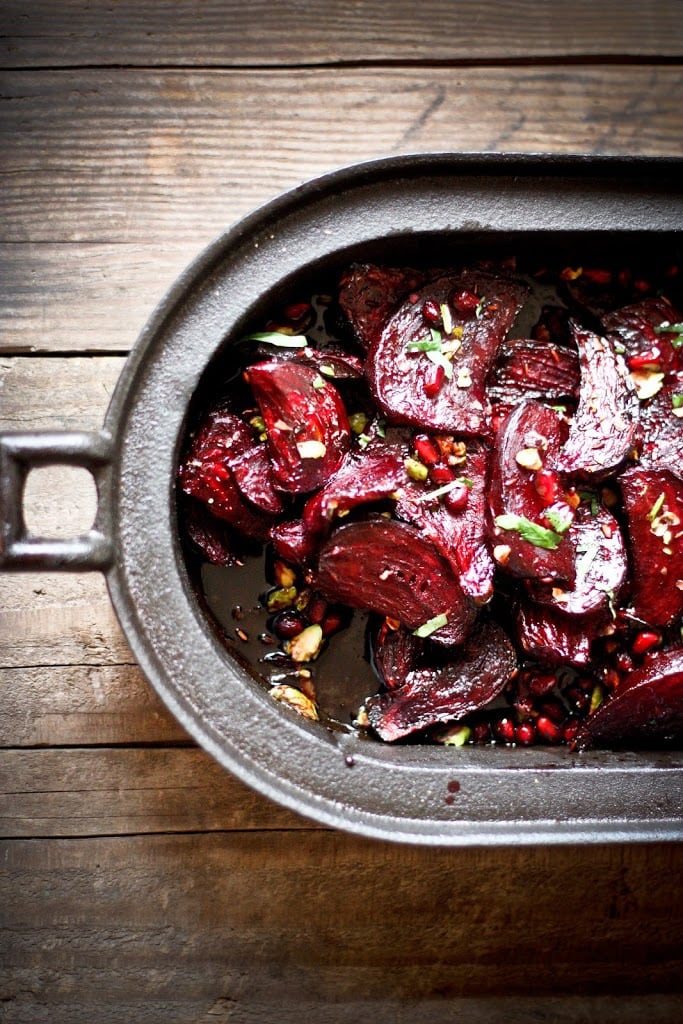 18.) Forbidden Black Rice  ( 3 ways!!! Stovetop, Instant Pot & Pilaf! ) A healthy vegan gluten-free side dish full of powerful health benefits. The most nutritious rice you can find!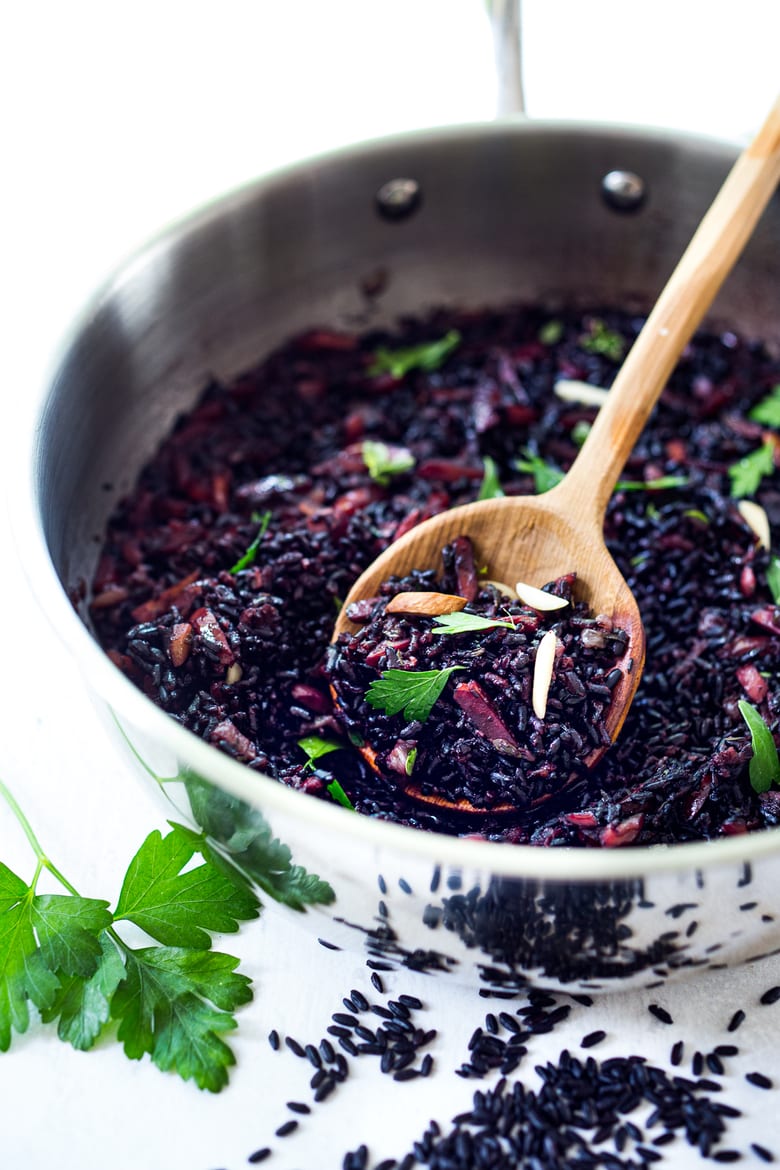 18.) Roasted Cauliflower Steaks with Gremolada –a flavorful, zesty vegan side dish that is easy to make!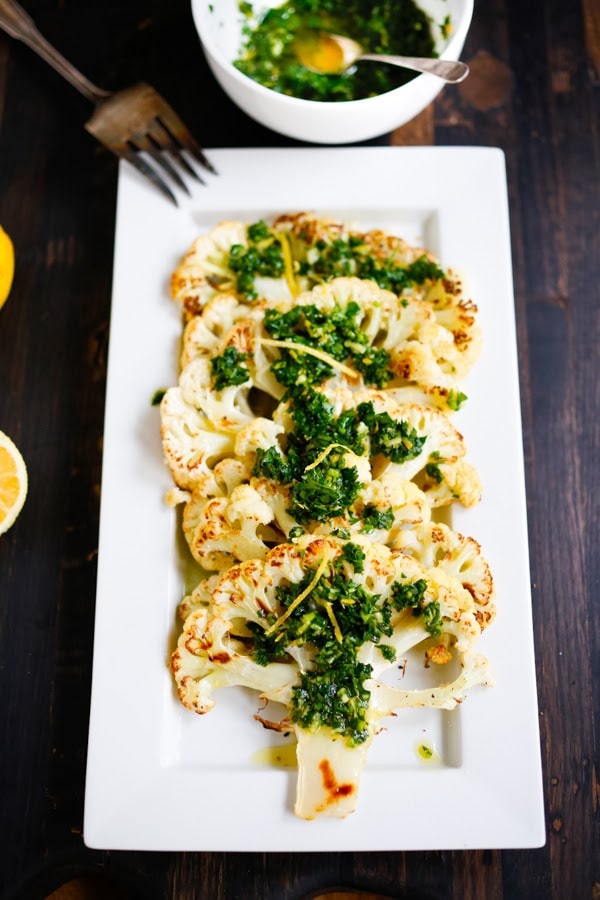 19.) Brussel Sprout Slaw with dates and hazelnuts- a fall-inspired salad that is vegan and gluten-free.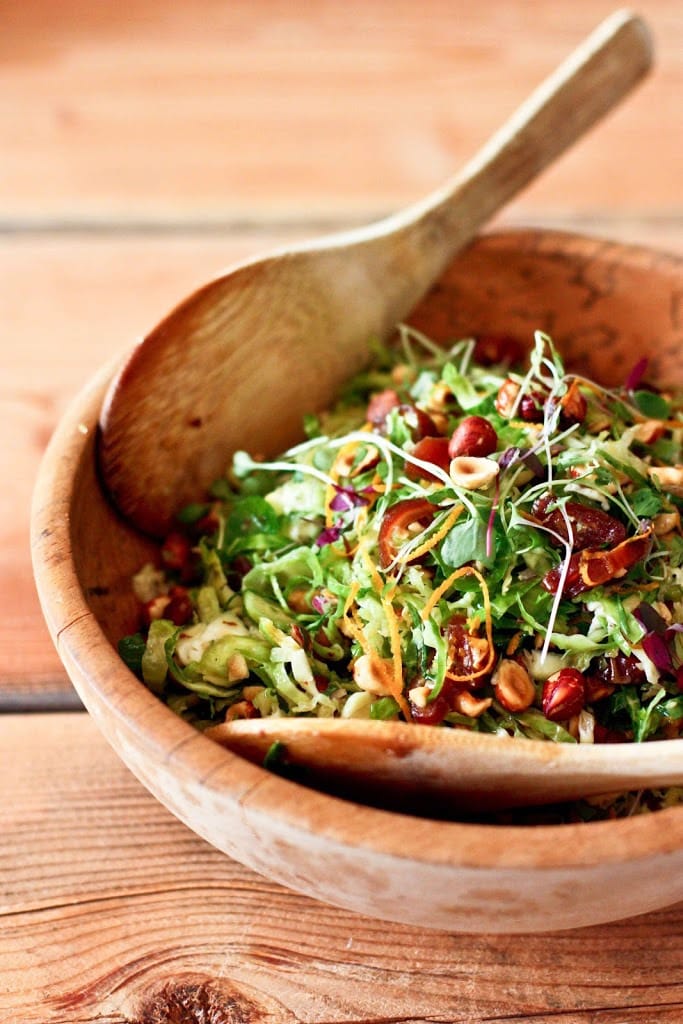 Braised Lentils with Beets and Goat Cheese – a healthy side dish that can be served on its own, or as a side dish to fish, chicken or meat. Vegan adaptable and Gluten-free!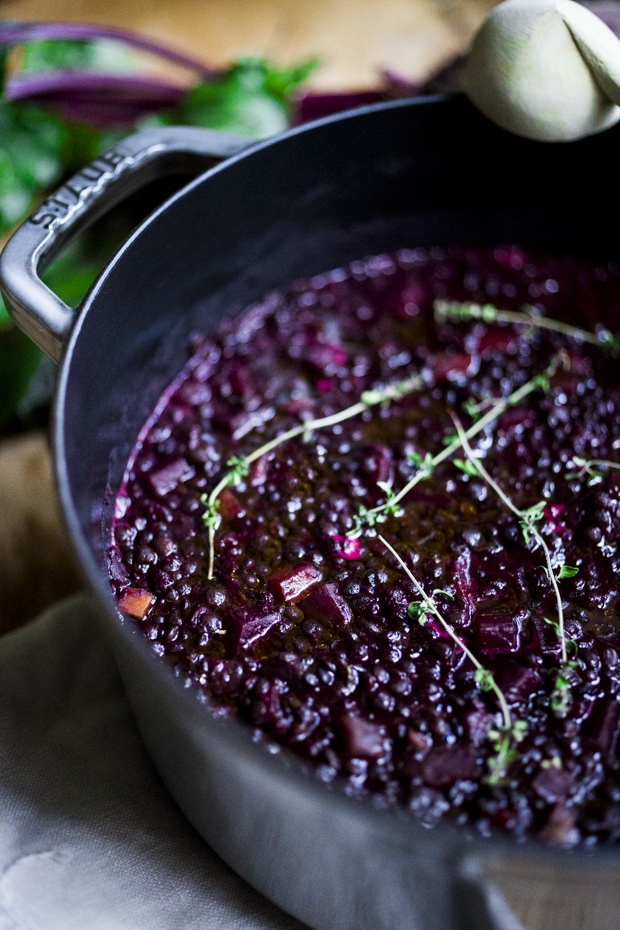 20.) Roasted Moroccan Carrots with Citrus a tasty, flavorful vegan side dish that is gluten-free!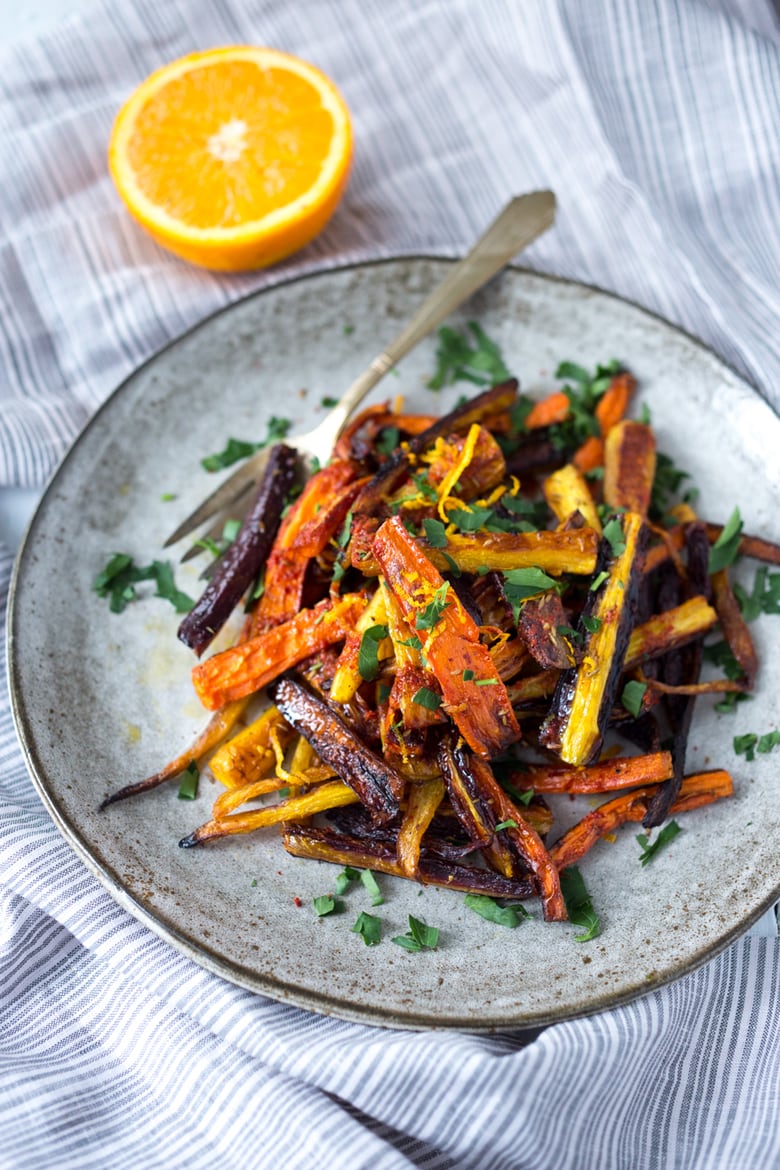 21.) Rosemary Garlic Hasselback Potatoes-A vegan side dish that is full of flavor- total comfort food, perfect for a special dinner or holiday feast!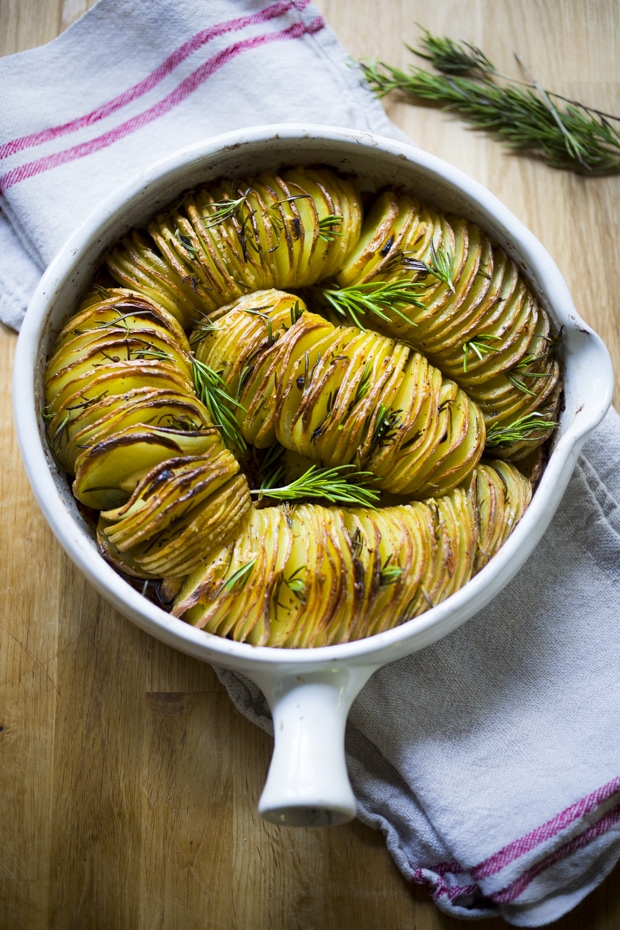 21.) Miso Roasted Butternut Squash- a savory vegan side dish full of umami flavor!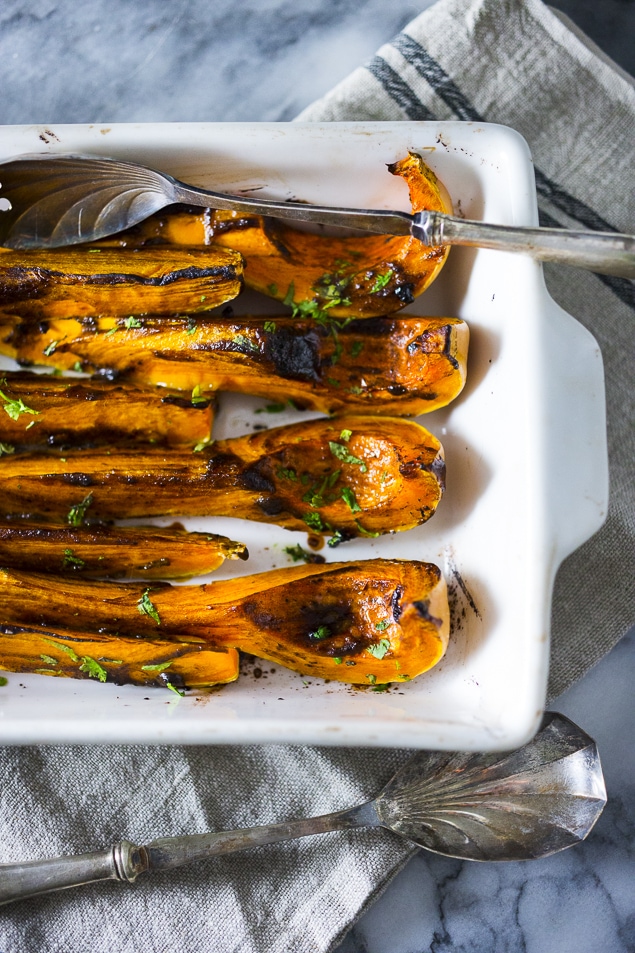 Savory Leek Bread Pudding with Gruyere and Thyme – a delicious decadent side dish, perfect for the holiday table!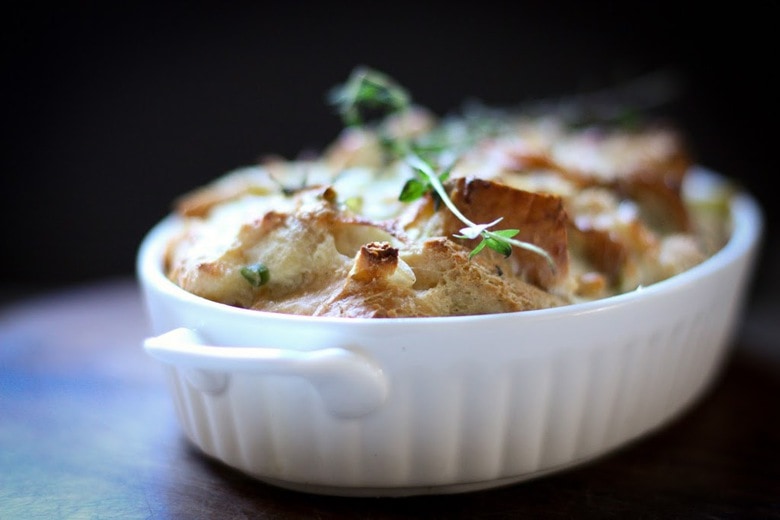 Holiday Crunch Salad – with Quinoa, Pomegranate Seeds, avocado, parsley and toasted Almonds…a healthy vegan gluten-free salad to add to your holiday table! Easy and sooooooo delicious!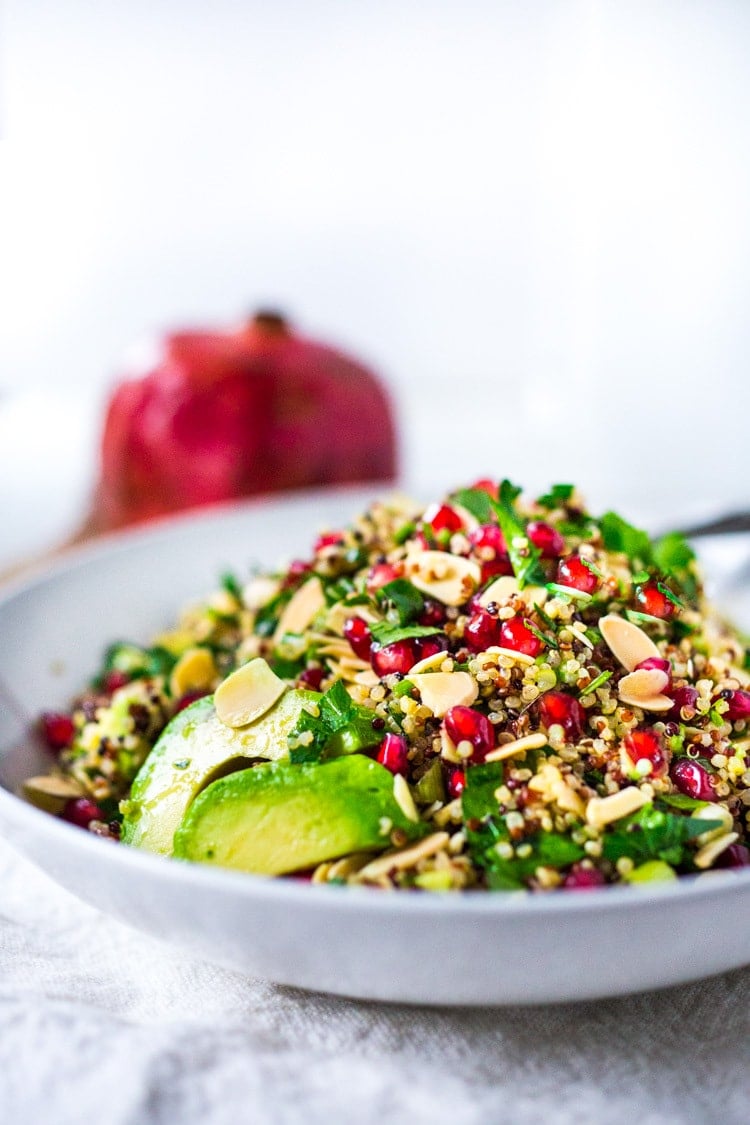 Hope you enjoy these vegetarian and vegan side dishes! Let me know your favorites in the comments below.
Have a beautiful holiday season!
xoxo
Print
20 Vegetarian Side Dishes for the Holiday Table!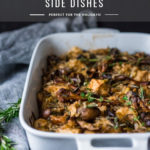 20 Vegetarian and Vegan Side Dishes for the Holiday Table!
Author: Sylvia Fountaine
Prep Time:

30

Cook Time:

30

Total Time:

1 hour

Yield:

6

Category:

side dishes

Method:

baked

Cuisine:

american
Ingredients
winter squash
pumpkins
mushrooms
parsnips
leeks
beets
pears
carrots
cauliflower
Instructions
Pick out a few to try this holiday season!
Keywords: side dishes, healthy side dishes, vegetarian side dishes, thanksgiving sides, thanksgiving recipes, vegan side dishes
SaveSave
SaveSave
SaveSave
SaveSaveSaveSave
SaveSave
SaveSave