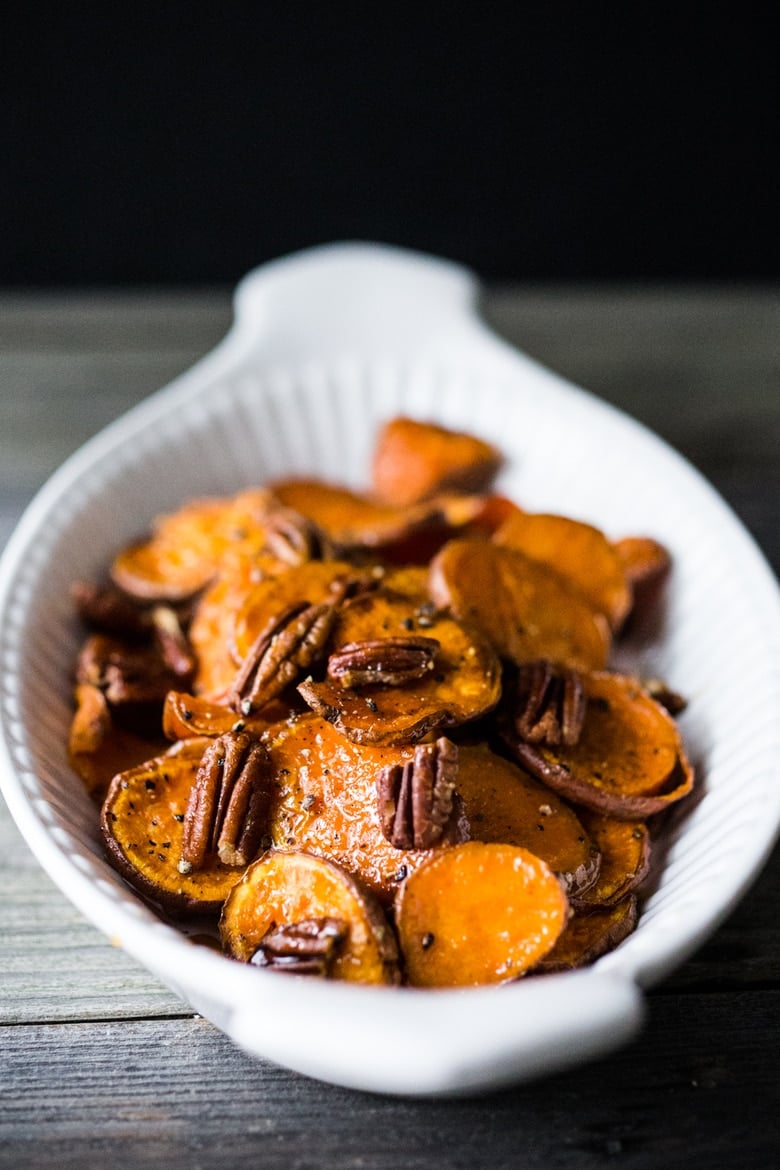 A super simple side dish, this recipe for Maple Roasted Yams with Pecans is vegan and gluten-free. It takes about 35 minutes from start to finish with only  5 minutes of actual hands-on time. I love how roasting yams caramelizes the edges and gives them such great flavor. This 3 ingredient recipe is a such a snap to make: give it a whirl!
Good morning friends! It's Sunday morning and this was my breakfast today. Brian is out of town and I guess I just felt like having yams for breakfast. So good – I ate the entire thing!
Just slice up the yams, coat with olive oil, salt and pepper pepper them up, and roast on a sheet pan for 20 minutes. Pull them out, toss in some pecans, drizzle with maple, stir, then back in the oven for 10 minutes. It really couldn't be any easier. The nice thing is you could make this for just 1 person, or make it for 8 – it's up to you. Plan on 3-4 ounces of yams per person and FYI, they do shrink up a bit in the oven.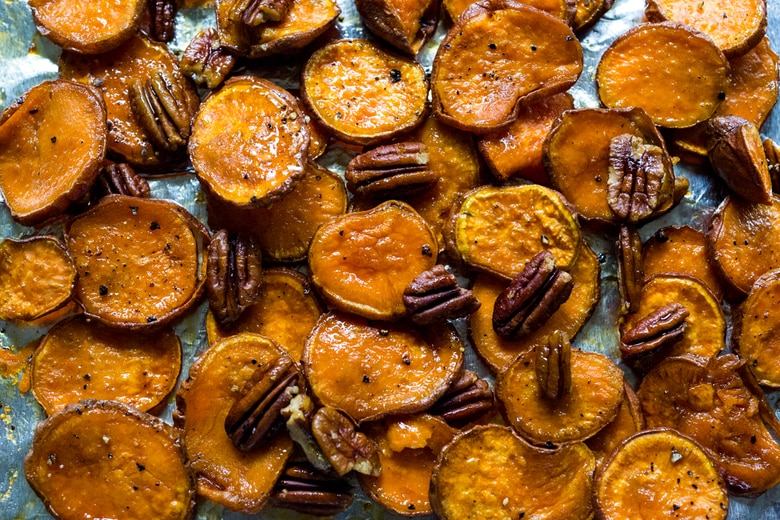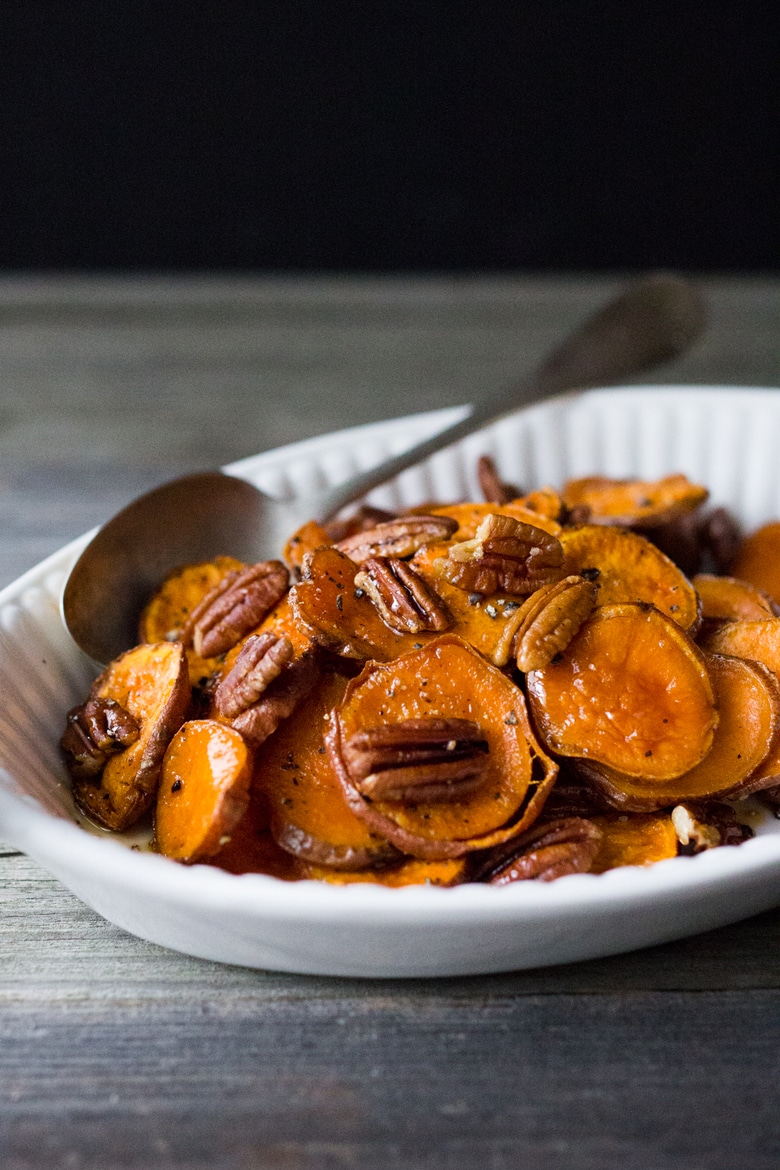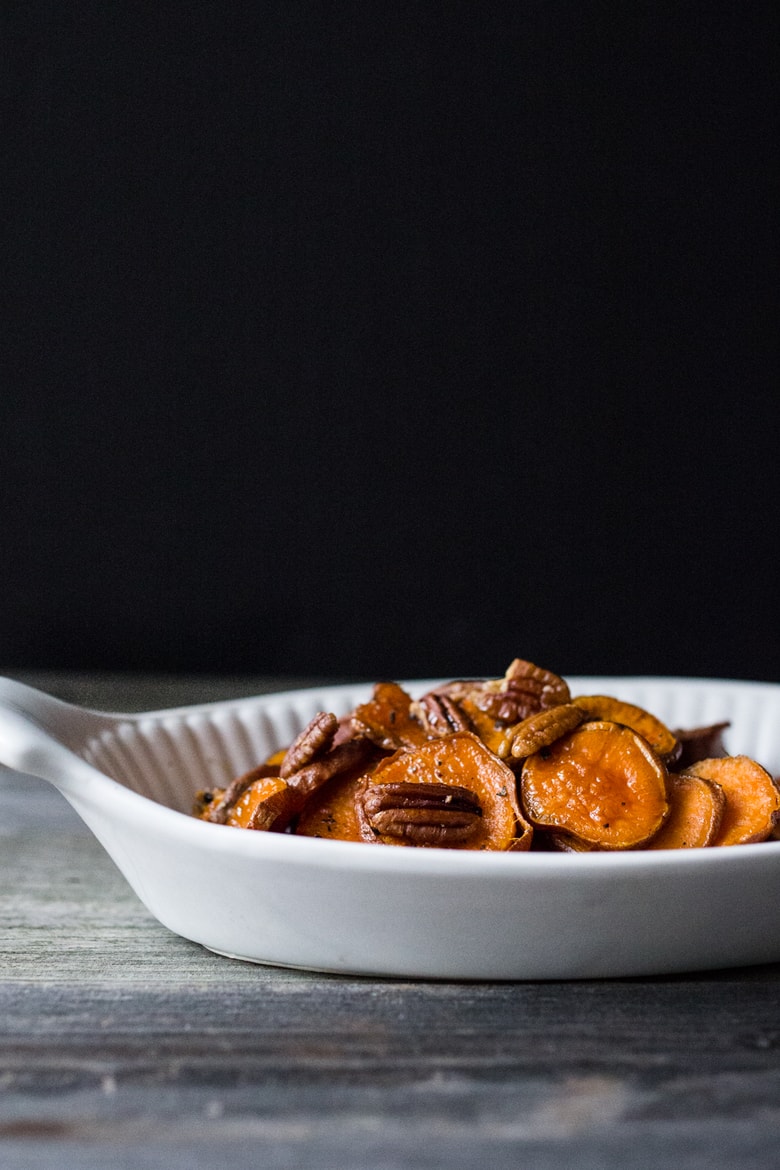 Print
Maple Roasted Yams with Pecans