A collection of our BEST Tofu Recipes, these vegetarian tofu recipes will satisfy! Whether you are looking for easy tofu dinners, Asian Tofu recipes, Indian tofu recipes, tofu soups, tofu salads, or tofu sandwiches and wraps, there are many fun options to choose from!
Plus, learn how to cook tofu perfectly every time. Say goodbye to bland, boring tofu forever. Yay!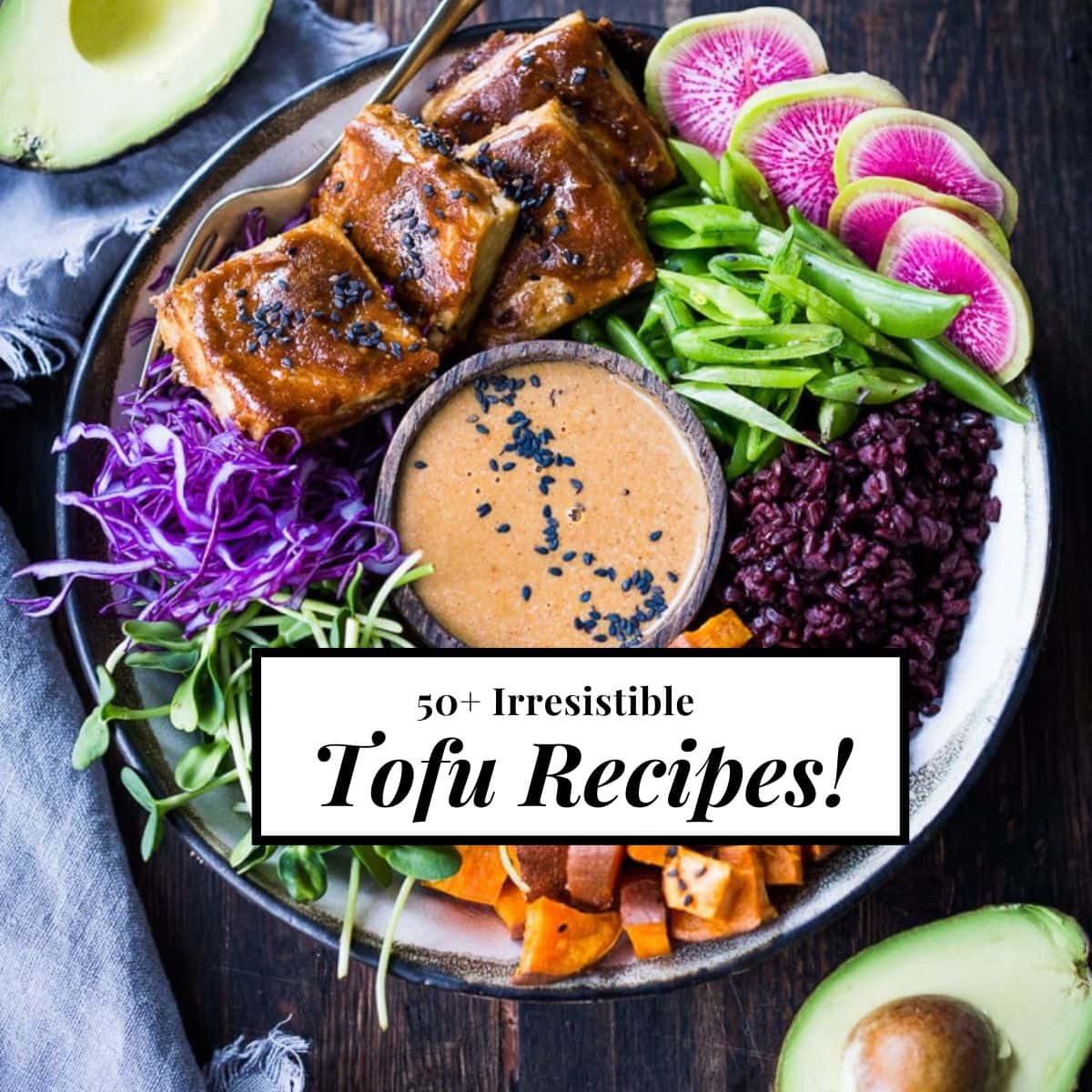 Whether you are a lover of all things tofu or want to add more plant protein to your meals, these tofu recipes will inspire and hopefully surprise you with their amazing capacity for flavor and incredible versatility.
Our Favorite Ways to Cook Tofu
Here we show you the best tips and tricks to get your tofu to be perfectly seasoned, full of flavor and cooked flawlessly every time!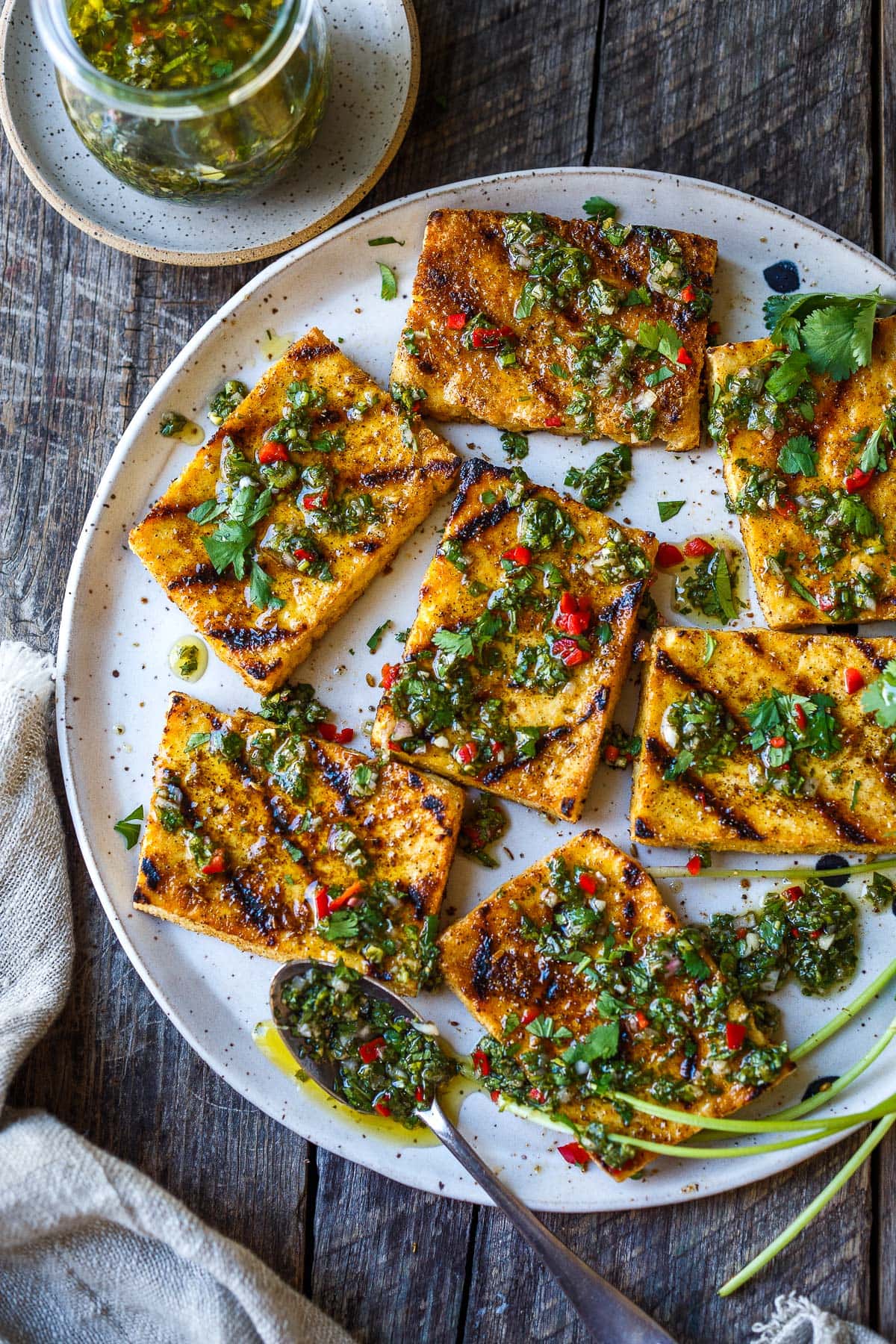 Grilled Tofu
A delicious plant-based option for the grill! Grilled Tofu is fast, easy and perfect for grilling on the barbecue. This recipe uses a dry rub, making it very adaptable to different spice mixes and fun flavor profiles.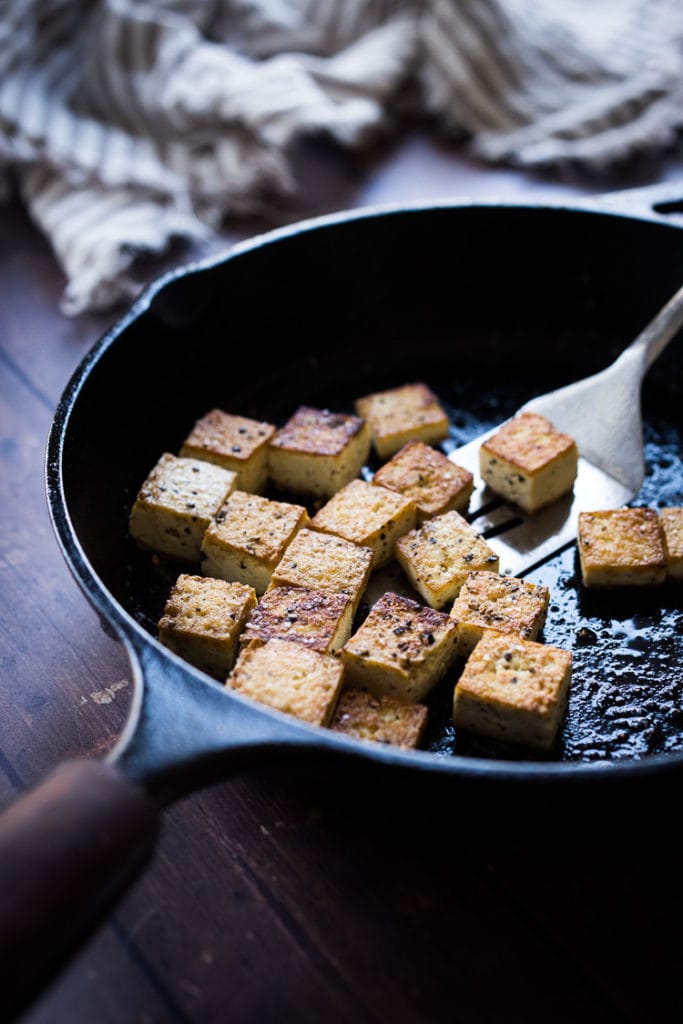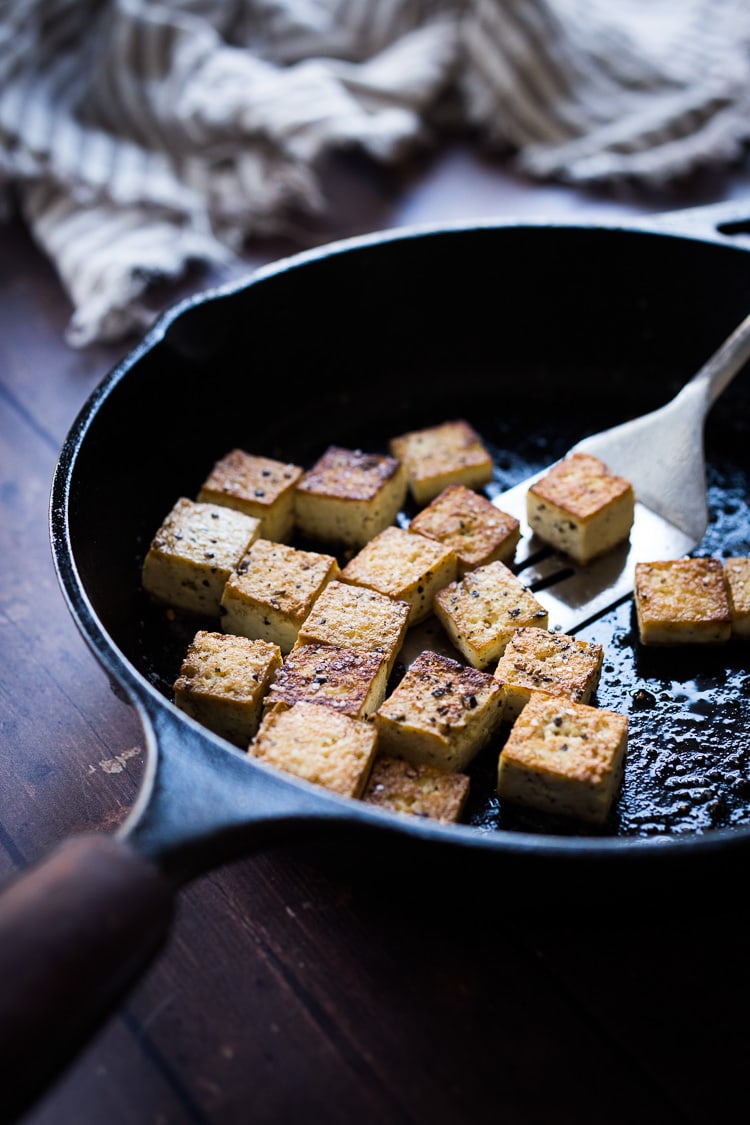 Stovetop Crispy Tofu!
Here's an easy recipe for Crispy Tofu that can be made on the stovetop in 20 minutes with just 3 ingredients. You'll find a million uses for this crispy tofu and fun ways to season it – adding it to meals you are already making!
Tofu Cooking Tips
Pressing Tofu: Blot with paper towels (FYI: pressing all the liquid out will make it dry and chewy. So just lightly press.)
Searing Tofu: Sear in a well-seasoned (salted and pepper) skillet (or wok) with oil (olive, avocado, coconut, peanut, etc.) Let it crisp up before turning. (Tofu likes to stick, but once it crisps, it will naturally contract and release itself from the pan. If it is sticking, it is not ready to turn.)
Soups, curries and stews with Tofu: tofu can be seared first or just added in the broth to soak up the flavor.
Baking Tofu: baking coated in a marinade will deepen flavor absorption.
Tofu Breakfast Recipes
Savory breakfast dishes starring tofu that are full of flavor and healthy protein.
Easy Healthy Tofu Dinner Recipes
These healthy tofu recipes are bursting with delicious flavor, tasty sauces and lots of veggies.
Asian Tofu Recipes
You will crave these Asian Tofu recipes! From wraps to bowls and stir-fries, these recipes are filled with umami and easy to make!
Indian Tofu Recipes
Full of complex spices these Indian Tofu Recipes are healthy, warming and rich with flavor.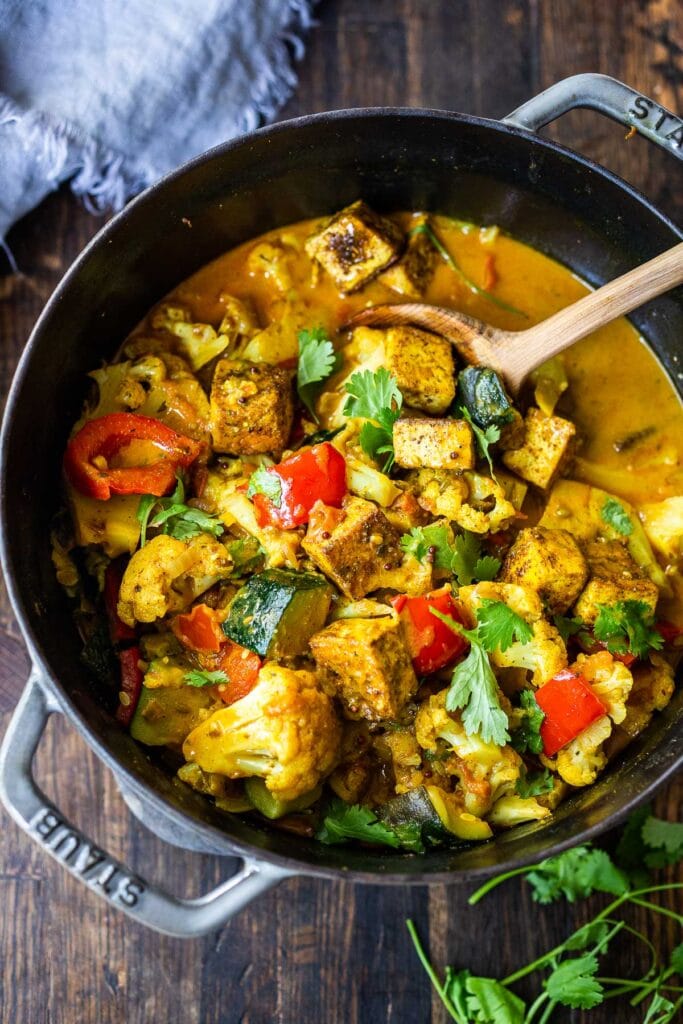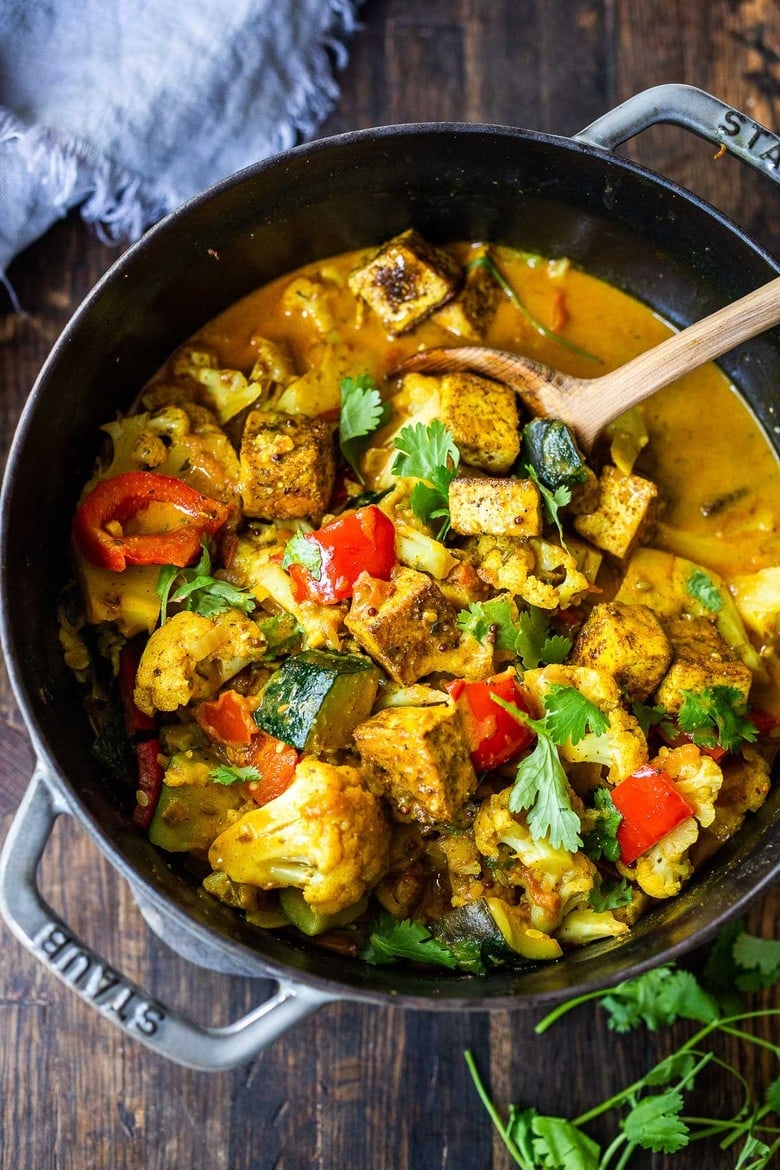 Vegan Tikka Masala (Stovetop or Instant Pot)
Vegan Tikka Masala with Cauliflower that can be made in an Instant Pot or on the stovetop in under 25 minutes! An easy, healthy, keto-friendly weeknight meal! | www.feastingathome.com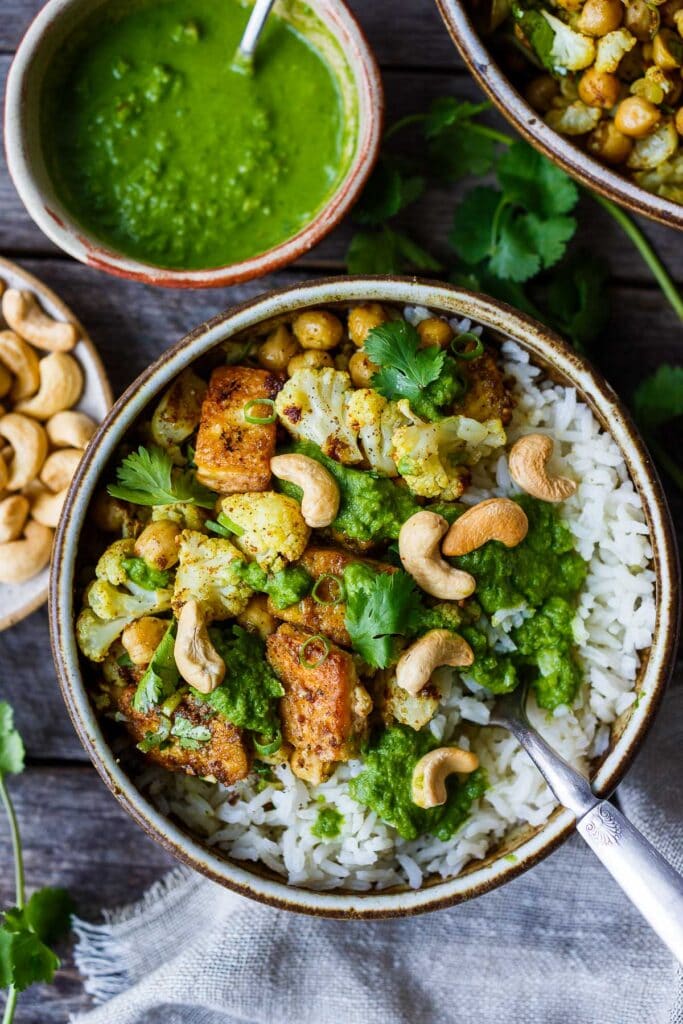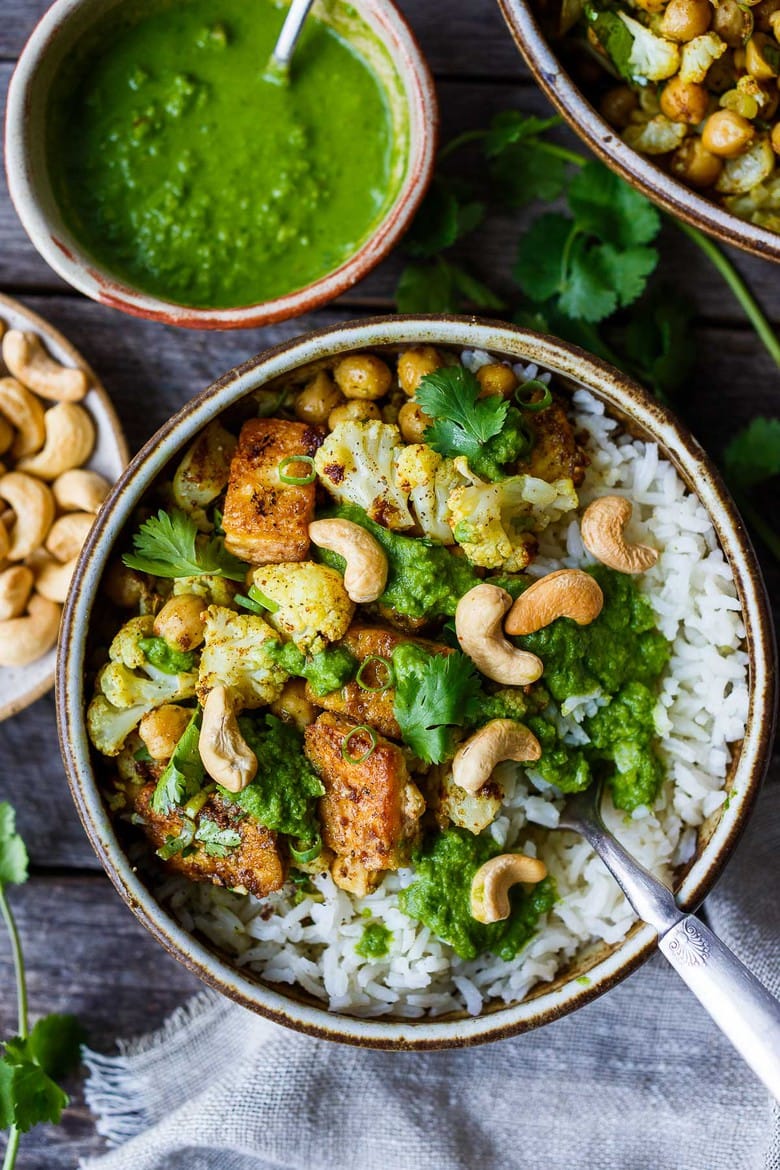 Indian Cauliflower, Chickpea & Tofu Bowls
Savory oven-roasted Indian Cauliflower with Chickpeas and Caramelized Tofu, seasoned with a simple Madras Curry dressing. Serve it with fluffy basmati rice and cilantro mint chutney to create a hearty vegan bowl. A simple dish rich with fragrant spice and amazing flavors. Healthy, flavorful, and vegan!
Cozy Tofu Soup Recipes
These tofu soup recipes are soul-warming, and packed with savory nutrients and clean ingredients.
Tofu Salads!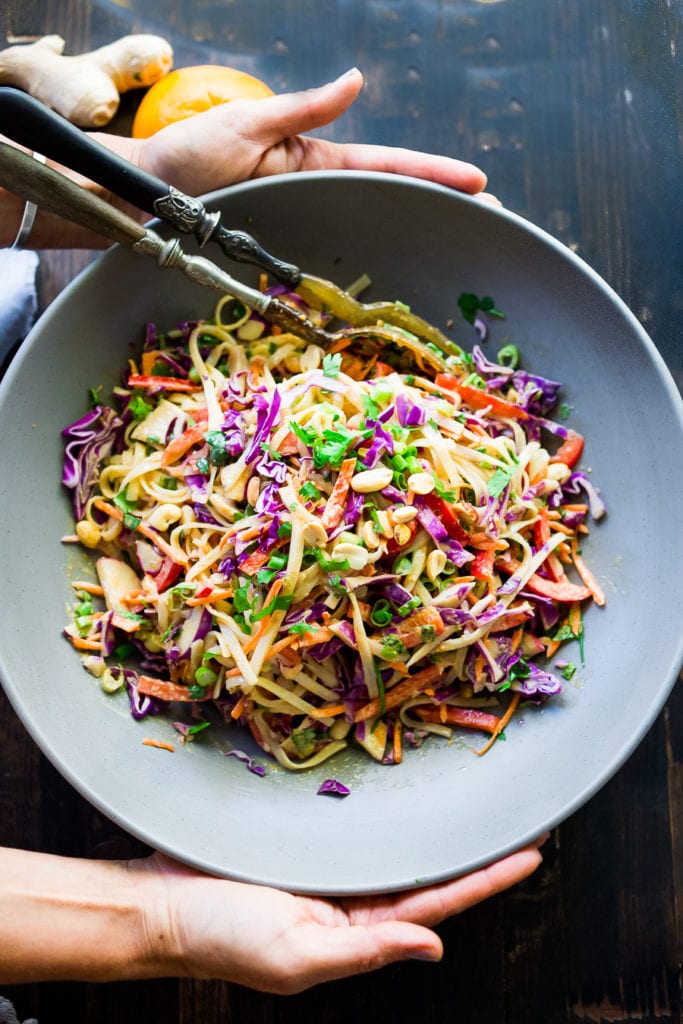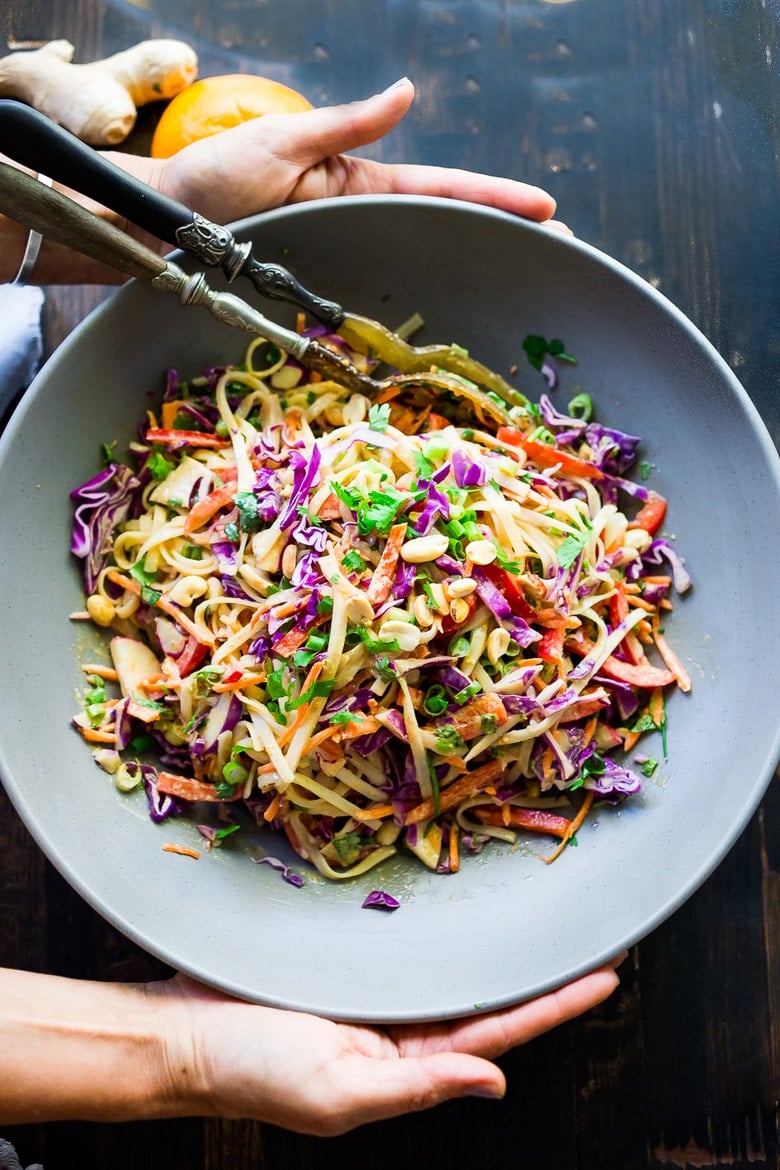 Thai Noodle Salad with the BEST EVER Peanut Sauce
A simple delicious recipe for Thai Noodle Salad with Peanut Sauce, loaded up with healthy veggies. Vegan and Gluten free, this make-ahead salad is perfect for midweek lunches or large gatherings. Add Sesame Ginger Tofu for added protein!
Tofu Mayo, Sauces, And Dressing Recipes
From creamy dips and vegan mayo made with silken tofu to vegan ricotta, these sauces are full of flavor and easy to make.
Tofu Sandwiches And Wraps
Delicious saucy sandwiches and wraps that are full of juicy flavor and packed with veggies.
Scrumptious Tofu Desserts
Types Of Tofu
Silken Tofu- has not been drained or pressed and has high moisture content resulting in a very creamy, silky, jelly-like consistency. Silken tofu blends up perfectly smooth in sauces, dressings and desserts.
Soft Tofu- has a little more substance but crumbles easily. Making it a perfect choice for scrambles and stir-fries. It mimics the look and feel of scrambled eggs.
Firm and Extra Firm- has been pressed and drained of liquid. It has a firm texture that holds up well to marinades. Great for baking, grilling and pan frying.
Tofu FAQS
How is Tofu made?
The process of making tofu is similar to making cheese. Soy milk is coagulated into curds with magnesium and calcium salts which is then pressed into blocks. The texture varies depending on how much water is pressed out.
What is the difference between Tofu and Tempeh?
Tofu is made from soy milk curds that are pressed. It is soft and crumbly with a very bland flavor.

Tempeh is made from whole soybeans that are cooked, fermented and molded into a block. It has a chewy, hearty texture with an earthy pungent flavor.
Is Tofu healthy?
Tofu is a complete protein, gluten-free, low in calories. It is a good source of calcium and omega-3 fatty acids.

Many brands of tofu are made with GMO soybeans (genetically modified organisms). These have been engineered to resist herbicides and fungi, to tolerate pesticides and provide a longer shelf life. The long-term health implications of this is still unknown. Look for USDA-certified organic tofu products for the purest option. Here's a great article on the health benefits of tofu.
What is the best tofu to buy?
Always look for non-GMO, organic tofu for the purest option. Some brands of tofu are made with GMO soybeans (genetically modified organisms) which have been engineered to resist herbicides and fungi, to tolerate pesticides and provide a longer shelf life. The long-term health implications of this are still unknown.
Love this post? Please let us know in the comments and leave a 5-star ⭐️⭐️⭐️⭐️⭐️ rating below the recipe card.
Print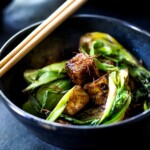 50 Irresistible Tofu Recipes
Author:

Tonia | Feasting at Home

Prep Time:

5

Cook Time:

10

Total Time:

15 minutes

Yield:

2

1

x

Category:

main,

Method:

stir fried

Cuisine:

American

Diet:

Vegan
---
Description
Here are 50 of our top Tofu Recipes the whole family will love. Everything from tofu breakfasts to savory tofu soups, creamy sauces, flavorful tofu stir-fries, to healthy tofu dinners, find inspiration here! Crispy Garlic Pepper Tofu
---
8

ounces firm tofu, patted dry, cut into 3/4-inch cubes (do not use silken tofu)

2

tablespoons high-heat oil (coconut, peanut, etc)

1/8

–

1/4

cup

cornstarch for dredging

1/2 teaspoon

salt

1 teaspoon

fresh cracked pepper

6

garlic cloves, chopped

1/2 teaspoon

chili flakes, more to taste

1/4

cup

chopped scallions
optional: soy sauce
---
Instructions
Pat tofu dry and cut into cubes.
Heat oil over medium heat. Add salt and pepper directly to the oil.
Dredge the tofu lightly in cornstarch, then carefully place in the hot skillet, searing most sides until golden and crispy.
Make a well in the center of the skillet, add another splash of oil and add the garlic and chili flakes, saute until fragrant, toss with tofu and garnish with scallions.
---
Notes
Serve over rice with your choice of veggies.
Nutrition
Serving Size:

1 cup

Calories:

300

Sugar:

1 g

Sodium:

660.8 mg

Fat:

19.4 g

Saturated Fat:

2.7 g

Carbohydrates:

22 g

Fiber:

2.2 g

Protein:

11 g

Cholesterol:

0 mg
Keywords: best tofu recipes, easy tofu recipes, stirred tofu recipes, healthy tofu recipes, vegan tofu recipes, indian tofu recipes, asian tofu recipes,