Here's a flavorful recipe for Veggie Ramen with a rich Shiitake Broth. It's loaded up with healthy veggies, and deeply flavorful… and vegan adaptable (minus the egg!).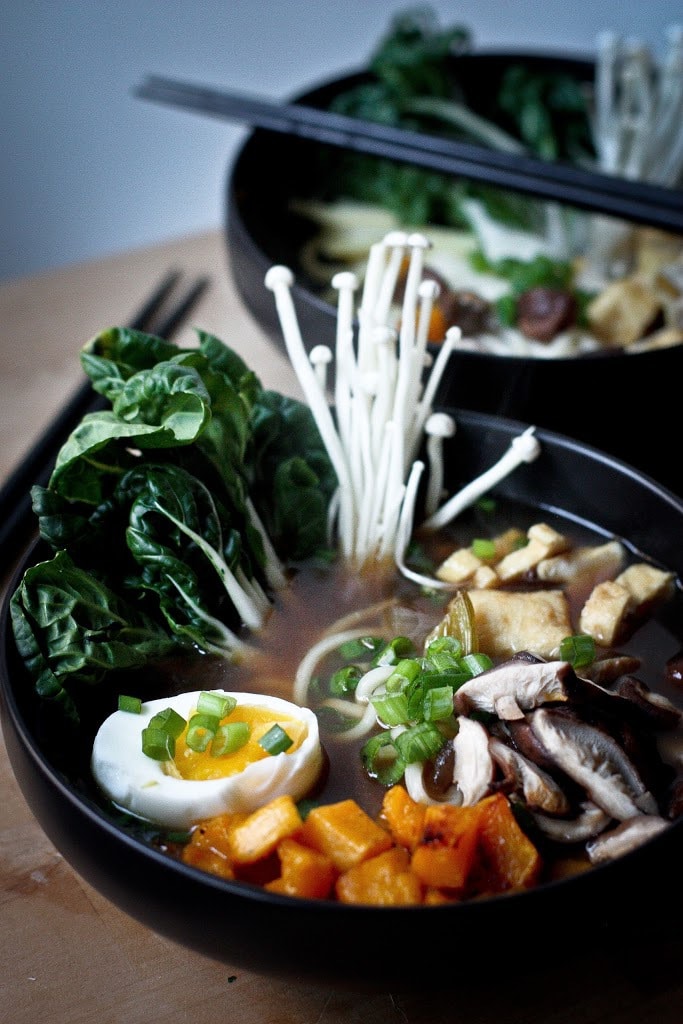 Sumptuous, unctuous and oozing with flavor, a good bowl of Ramen is pure comfort food. Here's a recipe for Vegetarian  Ramen that is made with a flavorful rich Shiitake Mushroom
Kombu
broth.
Leave off the egg and it's vegan! 
In addition to the ramen noodles and tofu, its loaded up with seasonal vegetables like roasted winter squash or carrots, mushrooms,  and wilted greens for a boost of nutrients.
Smoked mushrooms add dimension and depth to the ramen and are surprisingly easy and fun to make right on your stovetop with no special equipment needed. Depending on your taste, you can customize your ramen based on the seasons, with different toppings to create your own version.
But the secret to good ramen, is always the BROTH!!!
Put away old ideas of packaged 29 cent ramen you used to eat in the dorm. Authentic ramen is from a completely different world. In Japan, ramen is taken very seriously. There are thousands of ramen shops, with styles varying from region to region, each taking on the character of the people and ingredients around it.
There are three basic components to ramen. The broth, the noodles and the toppings. The most important component, of any ramen, is the broth though because this is where the flavor is.
The most popular styles of ramen, to name a few are  Shio ramen with its clear, light-bodied salty chicken broth, Shoyu Ramen, a soy sauce flavored chicken broth, Tonkotsu ramen, a rich pork-based broth, which is fatty and milky white in color, and lastly Miso ramen, which is miso-based.
This veggie ramen begins with a rich shiitake broth. Shiitake mushrooms have been used medicinally by the Chinese for more than 6,000 years.  Their rich, smoky flavor has endeared them to American taste buds and today they can be found in most grocery stores.
Health benefits are numerous, including reducing cholesterol, supporting the immune system and cardiovascular system, preventing cancer and Shiitakes very high in iron. When I drink this broth, it feels deeply healing.
Sautéed onions give this a little extra depth. Add veggie stock, water and
dried shiitake
mushrooms. You can also use other dried mushrooms instead. Place in a large stockpot along with one sheet of
Kombu
, a dried seaweed found in
Asian markets
.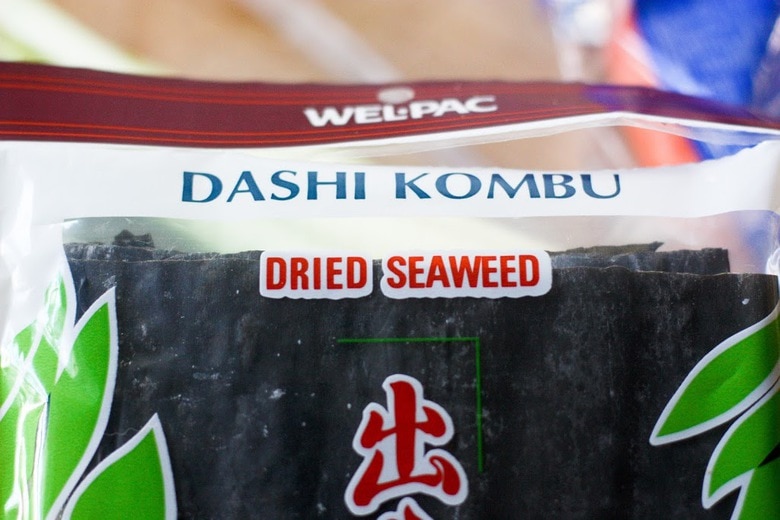 Make sure to rinse the
Kombu
first before placing in the stockpot with other ingredients.
Bring to a boil and turn heat down to medium, and simmer  30 minutes (uncovered), remove
kombu
 and season.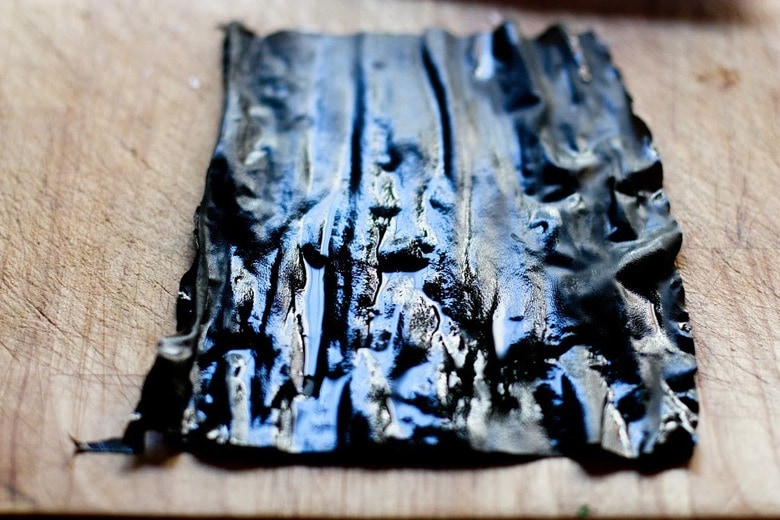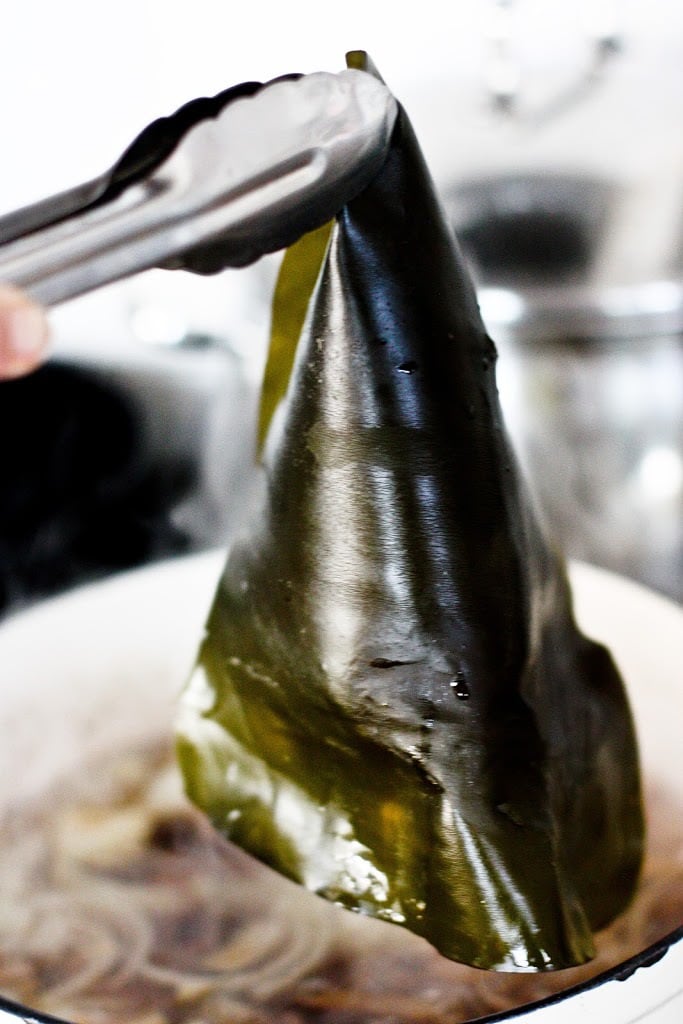 While the flavorful Shiitake-
Kombu
broth is cooking, prep your other veggies. In winter, I'll add
roasted veggies
, in summer, fresh veggies.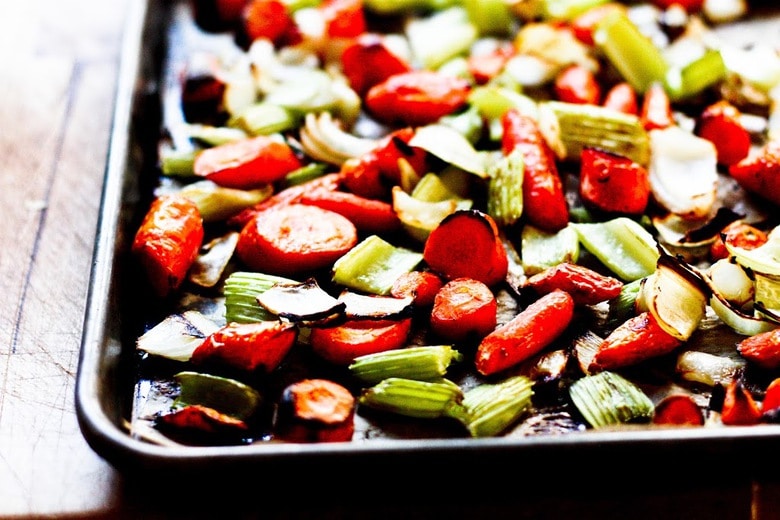 For another of the toppings, I made smoked mushrooms. This is surprisingly easy and fun to do at home and this technique can be used to smoke other ingredients as well.
Line a medium-sized pot or wok with foil. Place 2 T finely shredded DRY wood chips in a pile in the middle. I used applewood. Place a strainer basket over top.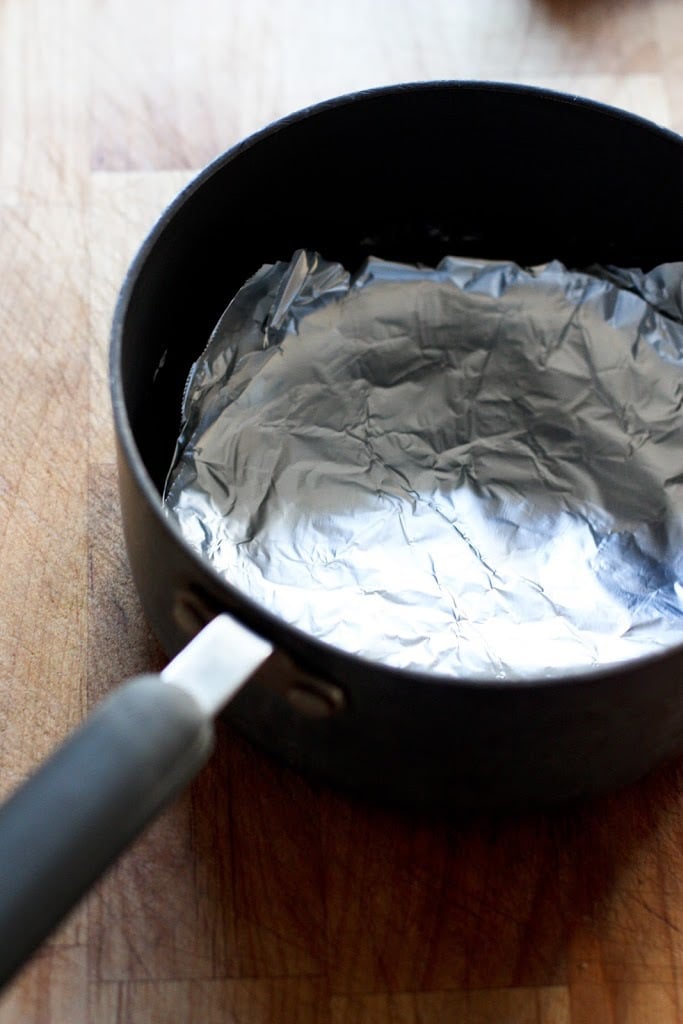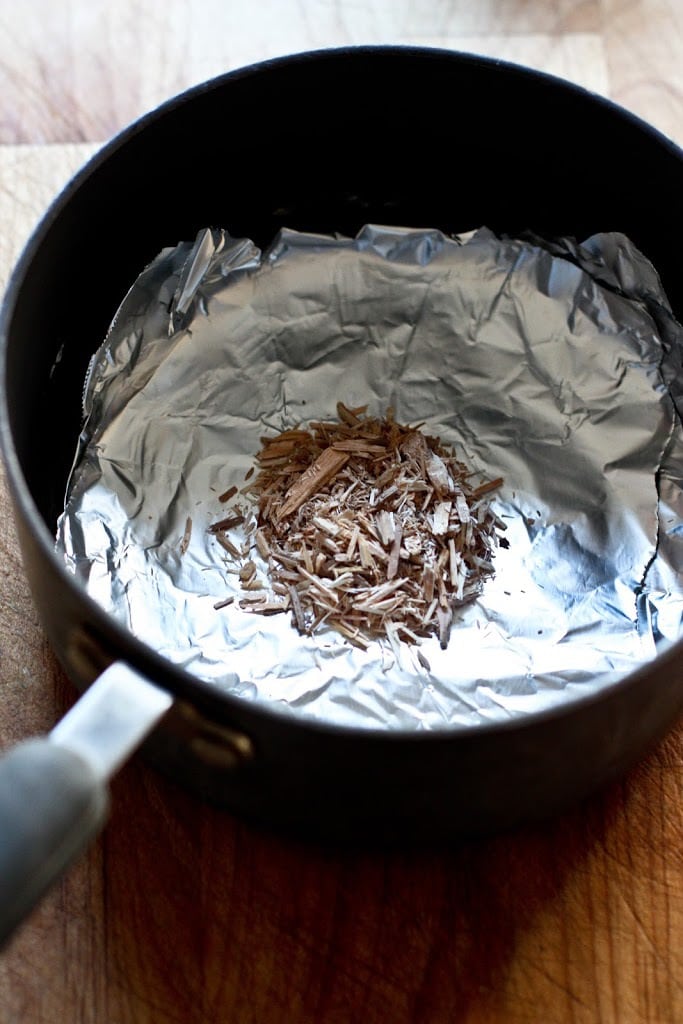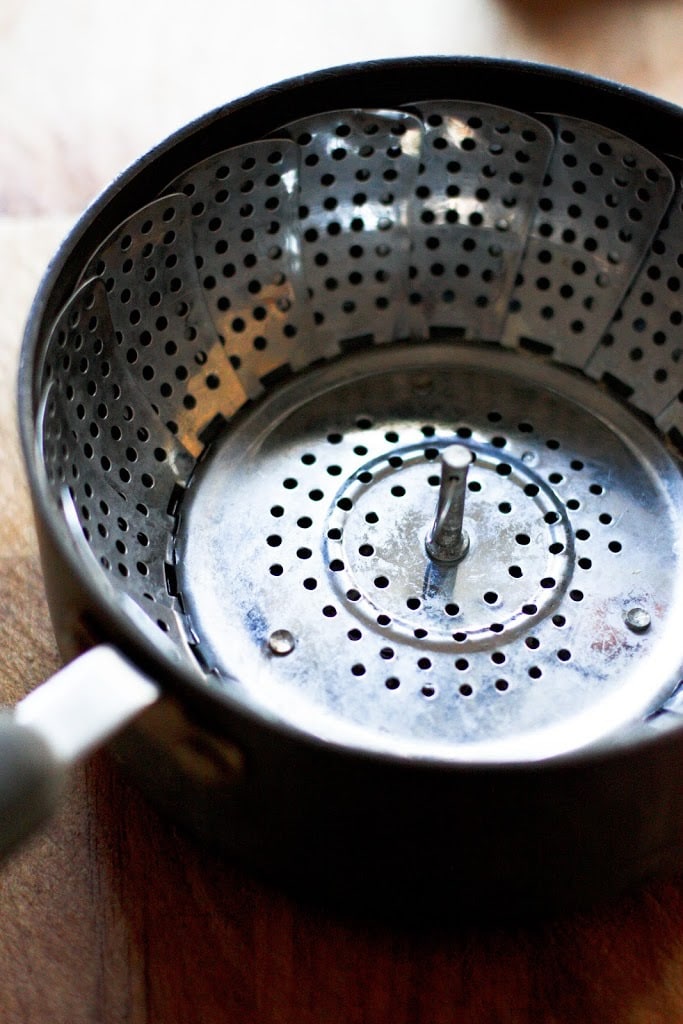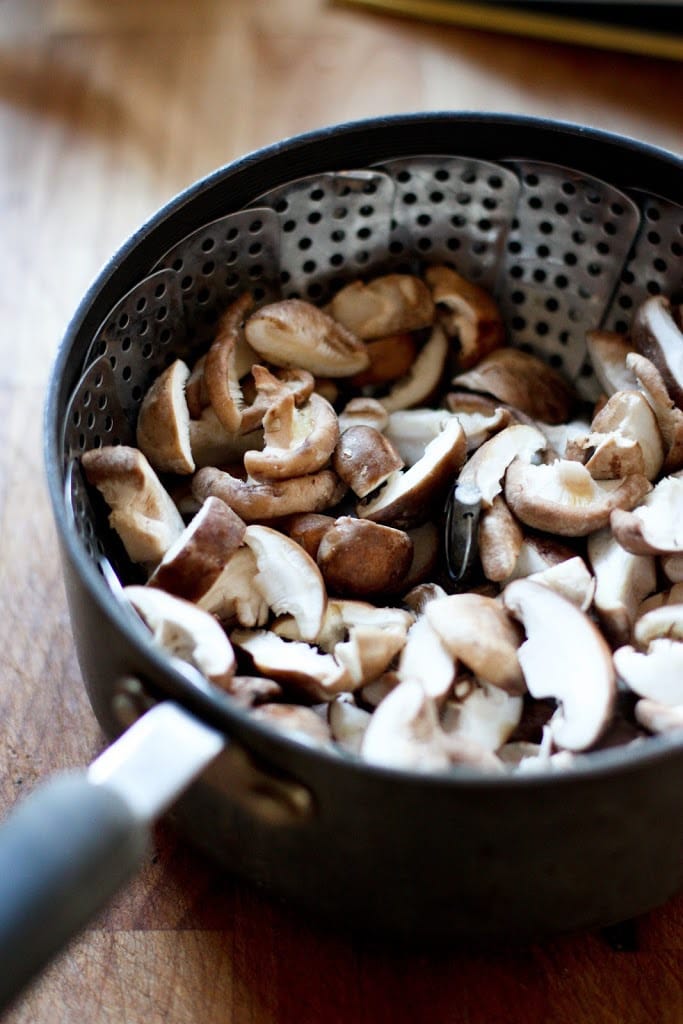 Fill the basket with sliced shiitakes that have been tossed with a little olive oil and a pinch salt. I have found that if I don't toss with a little oil beforehand, they come out overly smoked and dry.
Place pot uncovered on your stovetop, on high heat. Leave uncovered until you begin to see smoke. On my gas stove this takes about 4 minutes. Once you see a good amount of smoke, cover with foil and a tight lid. Turn heat down to med-low. Let smoke 10-15 minutes. Do not open. Turn off heat and leave covered another 15 minutes or until ready to use.
You could use these smoked mushrooms in pasta, or place on top of fish or beef.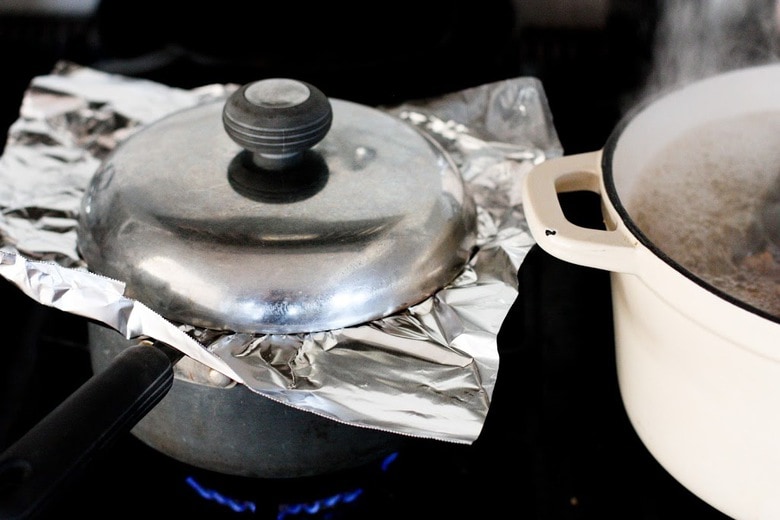 Another topping I chose was leftover butternut squash. Dice it into small 1/2 in cubes, toss with olive oil, salt and pepper and roast in a hot oven until tender, about 20 minutes.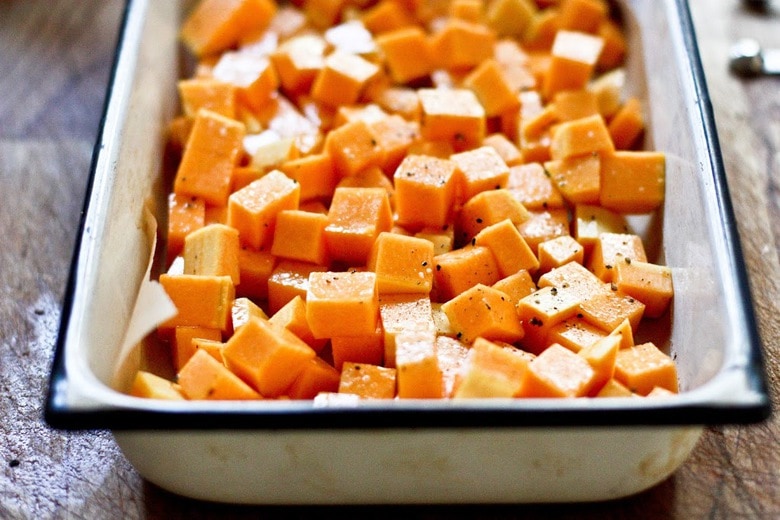 Toppings are fully customizable. Typical toppings include pork, beef, chicken seafood, tofu, bamboo shoots, a soft-boiled egg, seaweed (nori), fish cakes, corn, cabbage, bok choy, mushrooms, spinach, scallions, pickled vegetables, or anything else that appeals to you.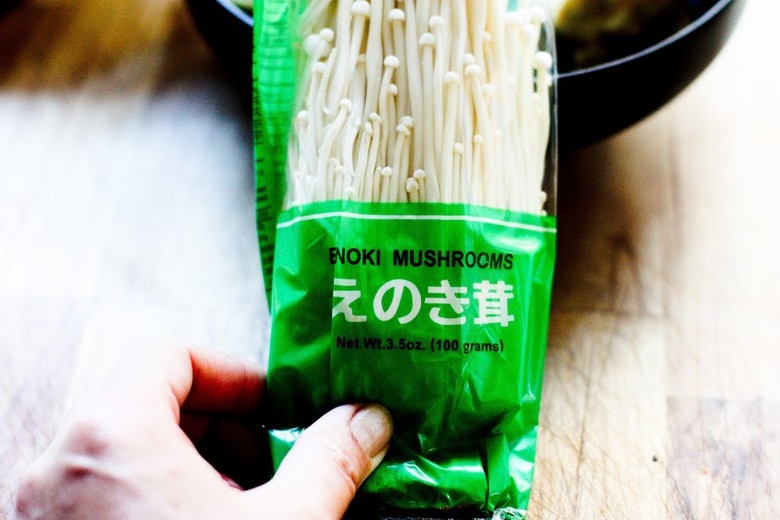 Enoki mushrooms (also referred to as the velvet shank) are the delicate and tasteful mushrooms that grow on tree trunks, roots and branches mostly found in Japan. They grow in a cluster and have stems that are up to 4 inches tall.  Their aroma is slightly fruity and they are mild in flavor. Generally, I use them raw as a garnish.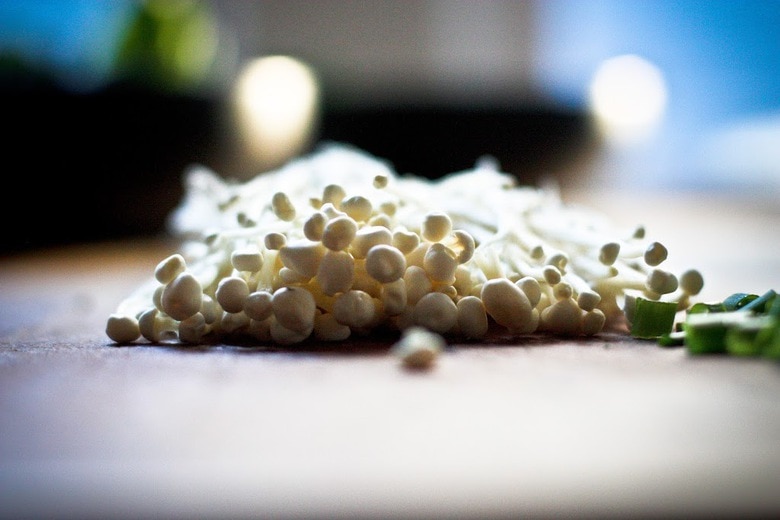 There are two main types of noodles used for ramen, yellow egg noodles, and white flour noodles. In the past, yellow egg noodles were the most common – these are the type found in most dried ramen packages.
Recently, the flour noodles have been gaining in popularity. The two types differ in size and texture. Egg noodles are fairly thin, firm to the palate, and slightly curly. Flour noodles are soft and wide.
Many Japanese express that the ramen noodles found in the United States lack depth of flavor because the absence of kansui, a highly alkaline mineral water found in Asia. Some chefs use baking soda in their noodles to approximate the flavor.
These are freshly made, vegan, all flour noodles, available in the refrigerated section at the Asian market. To cook, follow the directions on the package. You could also use gluten-free rice noodles.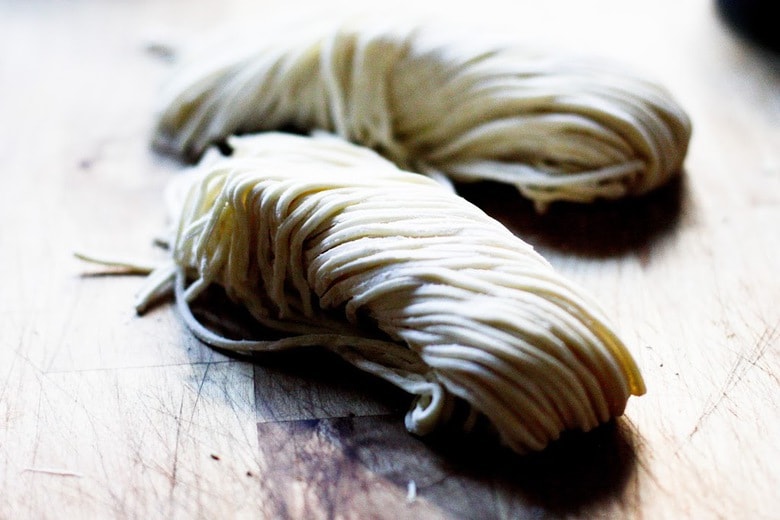 Begin filling your veggie ramen bowls with noodles and toppings.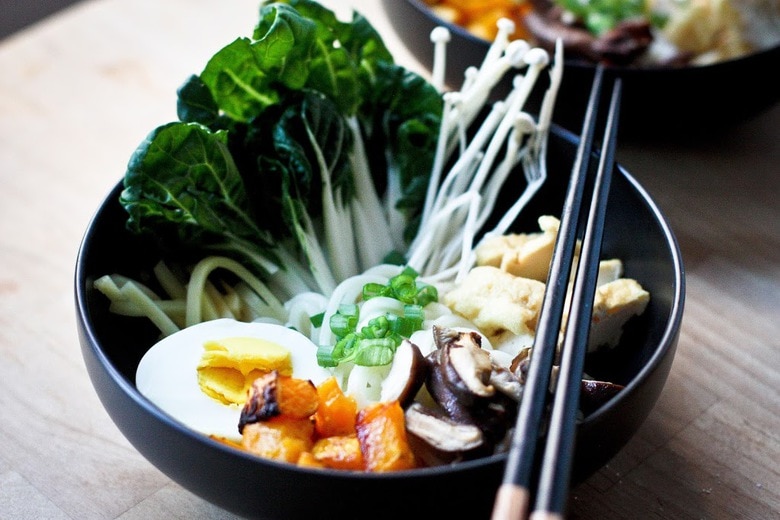 When ready, ladle the hot flavorful broth over top, season with sesame oil, and sriracha sauce if you like.
Traditionally, ramen is served with chopsticks and Chinese style porcelain spoons.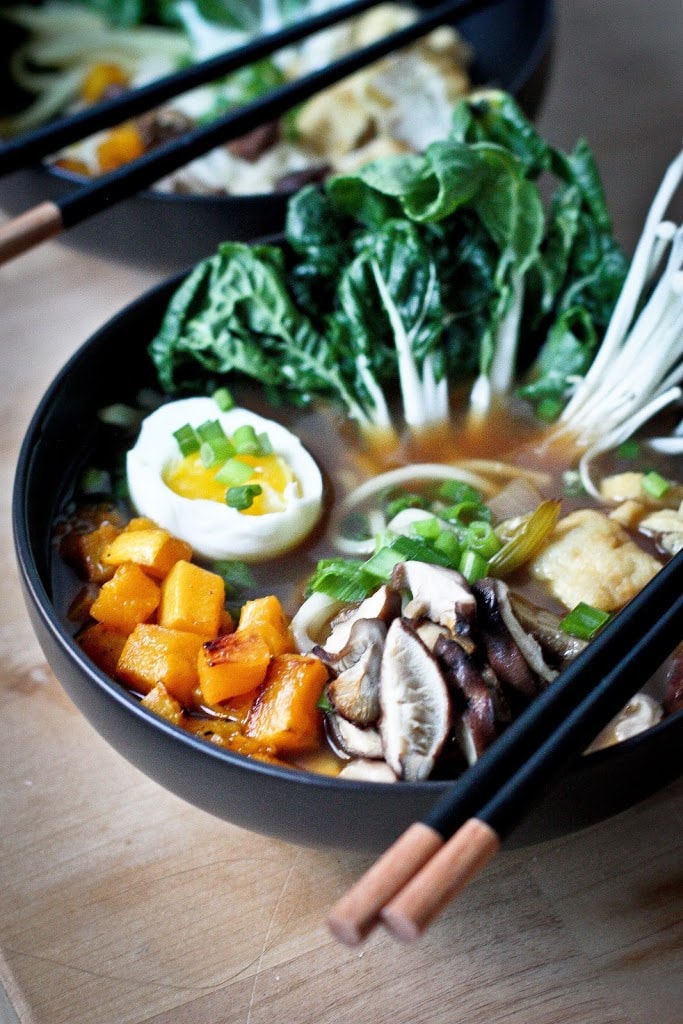 Slurp Away!
Print
Vegan Ramen with Shiitake Broth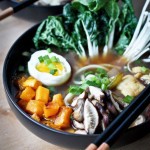 Vegan Raman with Shiitake Broth – a simple delicious recipe for making the most flavorful bowl of vegan ramen soup!
Prep Time:

20 mins

Cook Time:

40 minutes

Total Time:

1 hour

Yield:

4

1

x
Category:

Vegan, soup

Method:

Stovetop

Cuisine:

Japanese
Scale
Ingredients
Flavorful Shittake Broth:
1

onion-diced

2

smashed garlic cloves

1

–

2

tablespoon olive oil

4 cup

s veggie stock

4 cup

s water

1/2 cup

(

1/2

and ounce) dried Shiitake Mushrooms ( see notes)

1

sheet Kombu seaweed (available at Asian markets) –optional, but good!

1/8 cup

mirin ( Japanese cooking wine)

1

–

2

tablespoons miso paste
pepper to taste
for spicy, add sriracha to taste
RAMEN:
6

–

8

ounces Ramen Noodles

8 ounce

s Cubed Crispy Tofu
Optional veggies: Steamed or sauteed bok choy, fresh spinach, roasted winter squash, roasted cauliflower, roasted carrots, roasted sweet potato, sauteed mushrooms, smoked mushrooms, baby corn, Bamboo shoots, Cilantro, Enoki mushrooms, Kimchi, Soft boiled eggs (obviously not vegan)
Garnishes: scallions, sriracha and sesame oil
SMOKED Mushrooms- ON YOUR STOVE TOP ( optional)
4 oz

fresh shiitake mushrooms, de-stemmed and sliced.
shredded wood chips
Instructions
Make the BROTH: Over medium high heat, saute the onion in 1 tablespoon oil until tender about 3 minutes. Turn heat to medium, and continue cook onions until they are deeply golden brown. Add the garlic, saute 2 mintues. Add the veggie stock, water , dried shiitakes, sheet of kombu ( rinsed) and mirin. Bring to a Simmer.  Simmer for 25-40 minutes uncovered on med heat, then remove Kombu.
Add miso, and pepper to taste. Keep warm.  If this reduces too much it may become salty…. simply add a little water to taste.
While this is simmering, prep other veggies and cook the ramen noodles.
OPTIONAL: Smoked Mushrooms- ON YOUR STOVE ( optional)
Place sliced mushrooms in a small bowl and toss with a little olive oil and a pinch of salt.
Line the bottom of a med size pot or wok with foil.
Place 2 T finely shredded smoking wood, DRY, not wet, ( I use apple wood, but you could use hickory, cedar, alder or even tea leaves) in a pile in the middle.
Place a strainer basket over and cover with mushrooms. Place the pot on a burner, on high heat, uncovered, until you begin to see smoke ( on my gas burner this usually takes about 4 minutes.) One you see a good amount of smoke, cover with foil and a lid, turn heat down to medium low, and smoke for 10 minutes. Obviously the longer, the smokier. Turn off heat and leave covered until ready to use, this way mushrooms will continue to cook.
Assemble Ramen Bowls: 
Fill bowls with cooked noodles, crispy tofu and any other veggies you want. Pour the falvorful Shiitake broth over top. Garnish with a little drizzle of sesame oil and sriracha. Top with scallions and cilantro.
Serve immediately.
Keywords: Ramen, vegan ramen, best vegan ramen, veggie ramen recipe, vegan ramen broth, shiitake mushroom ramen broth,