A collection of 25 homemade salad dressing recipes you'll want to make on repeat, including Dilly Ranch, Balsamic Fig Dressing, Classic Caesar dressing, and more!
Why make homemade Salad Dressings?
Store-bought salad dressings often include other ingredients and flavorings we don't want on our beautiful, healthy salads. Many are made with low-quality, highly processed seed oils, that are believed to cause inflammation. Homemade healthy salad dressings only take minutes to whisk up, taste fresh and amazing, and often last a whole week in the fridge, and you can control the quality of the ingredients. Find a cute mason jar or salad dressing bottle to store it in, shake it up before using, and every time you pull it out, it will bring a smile to your face—a great thing to include in your Sunday meal prep.
healthy Tasty Vinaigrettes
Vinaigrettes are versatile and flavorful dressings commonly used to enhance the taste of salads, vegetables, grains, and more. These delightful emulsions consist of a mixture of oil, vinegar or citrus juice, and various seasonings. The oil acts as a base, while the acidic element provides a tangy and refreshing taste that complements the other ingredients. Use extra virgin olive, avocado oil, or other natural expeller-pressed oils.
The beauty of vinaigrettes lies in their ability to enhance the natural flavors of various ingredients, turning a simple green salad into a culinary delight or adding a burst of flavor to roasted vegetables. So, next time you want to elevate your dishes, don't forget to reach for the delightful simplicity of a vinaigrette.
Add a burst of flavor with Pickled Pepper Vinaigrette! Delicious on fish, seafood, veggies, tofu, or drizzle over Buddha bowls, you'll find many uses for this flavor bomb!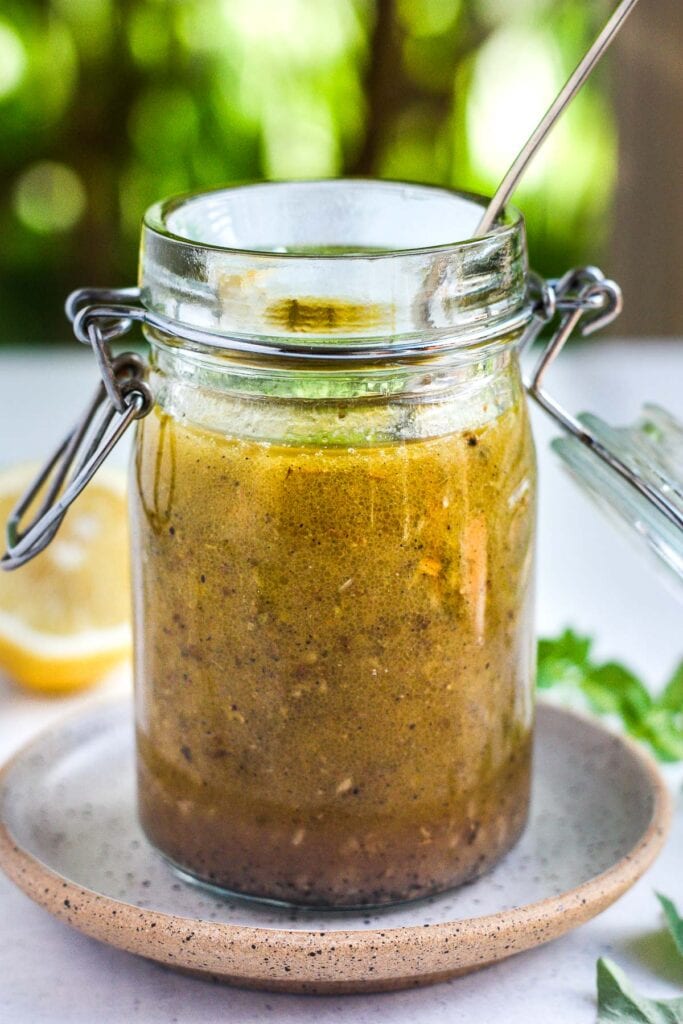 Quick and healthy Greek Salad Dressing is delicious and easy to make with red wine vinegar, olive oil black pepper, and herbs. A tasty perk for vegetable salads, pasta salad, chicken marinade, and more! Pair it with our classic Greek Salad!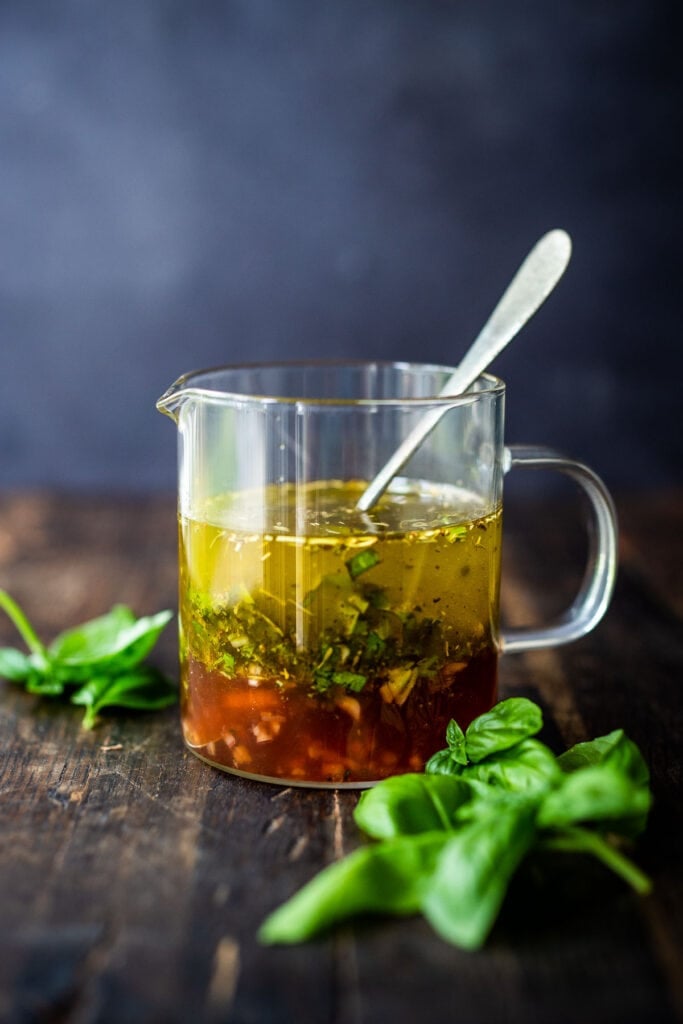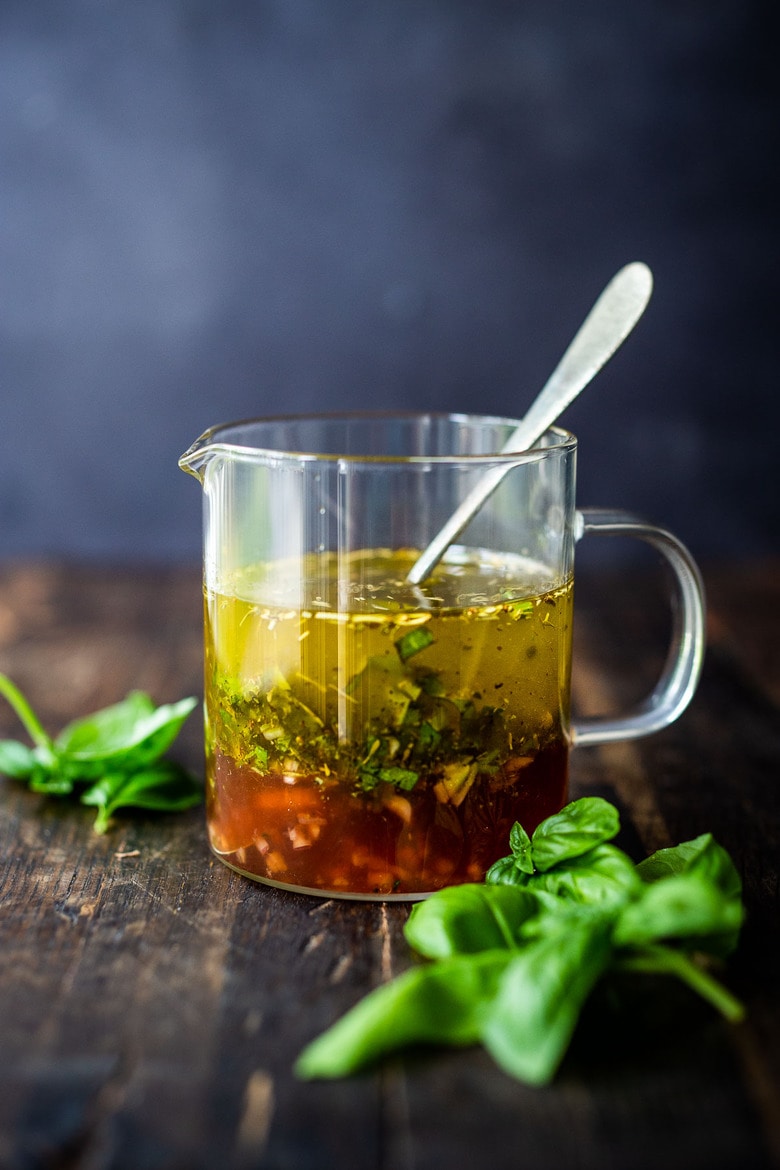 This easy Italian Dressing recipe is perfect for tossing with leafy green salads, pasta salads, bean salads, grain salads, or Antipasto Salad. It's made with fresh herbs and a healthy alternative to store-bought dressing! Vegan.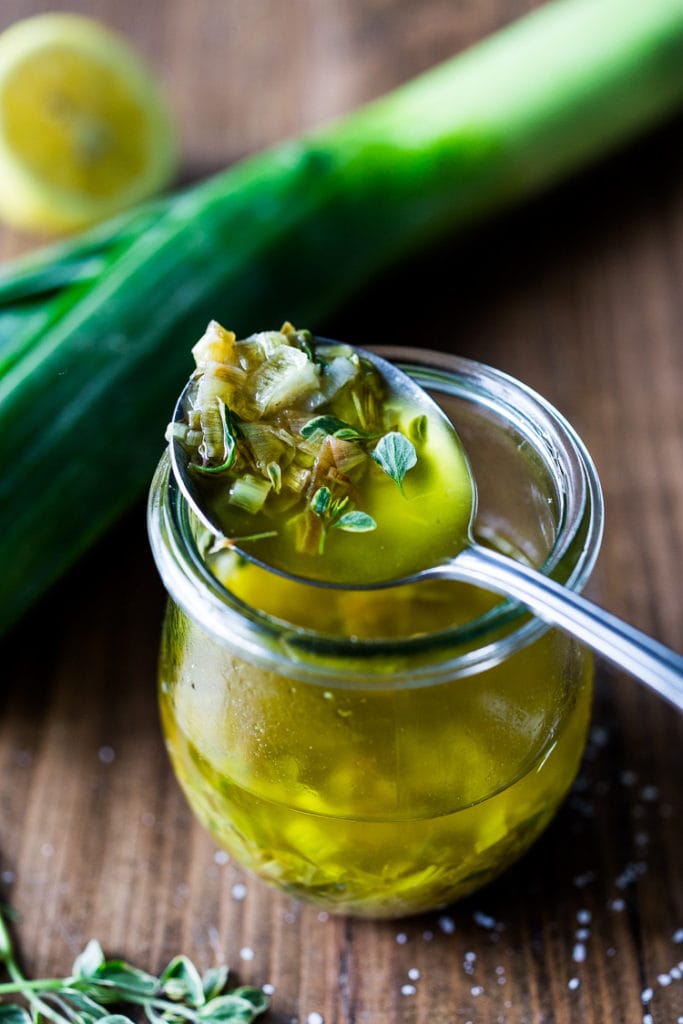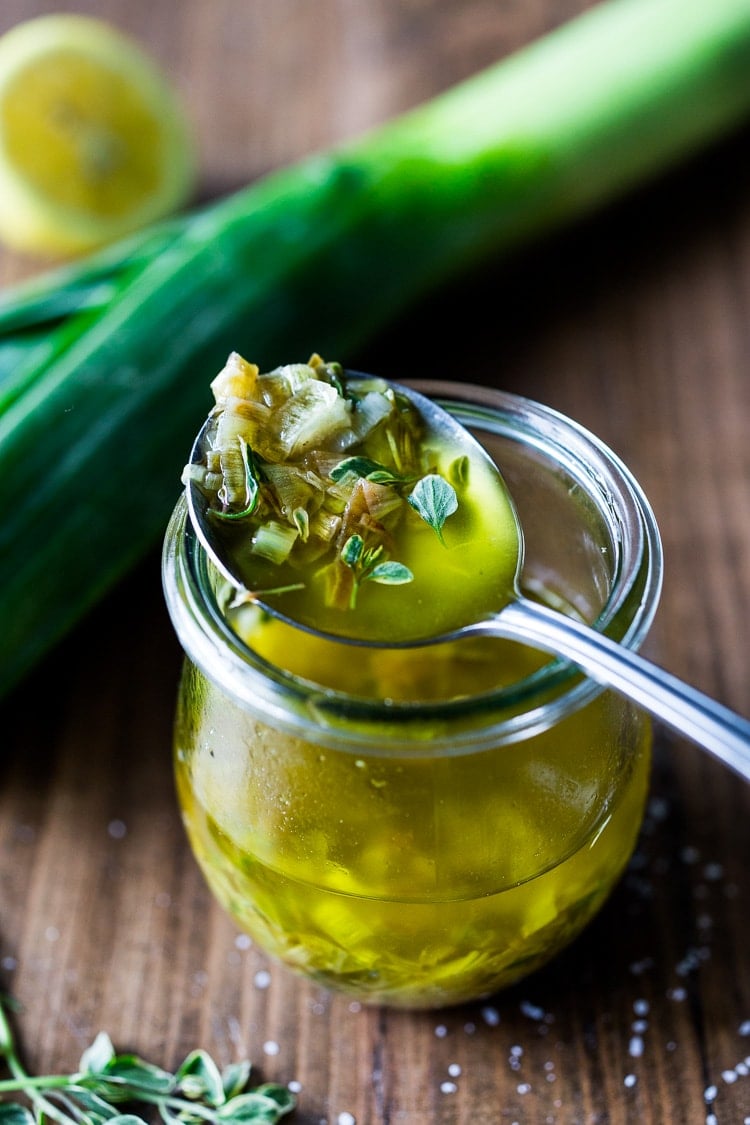 Lemony Leek Dressing – a bright and simple full-flavored dressing perfect for roasted veggies and salads. Healthy, vegan & delicious!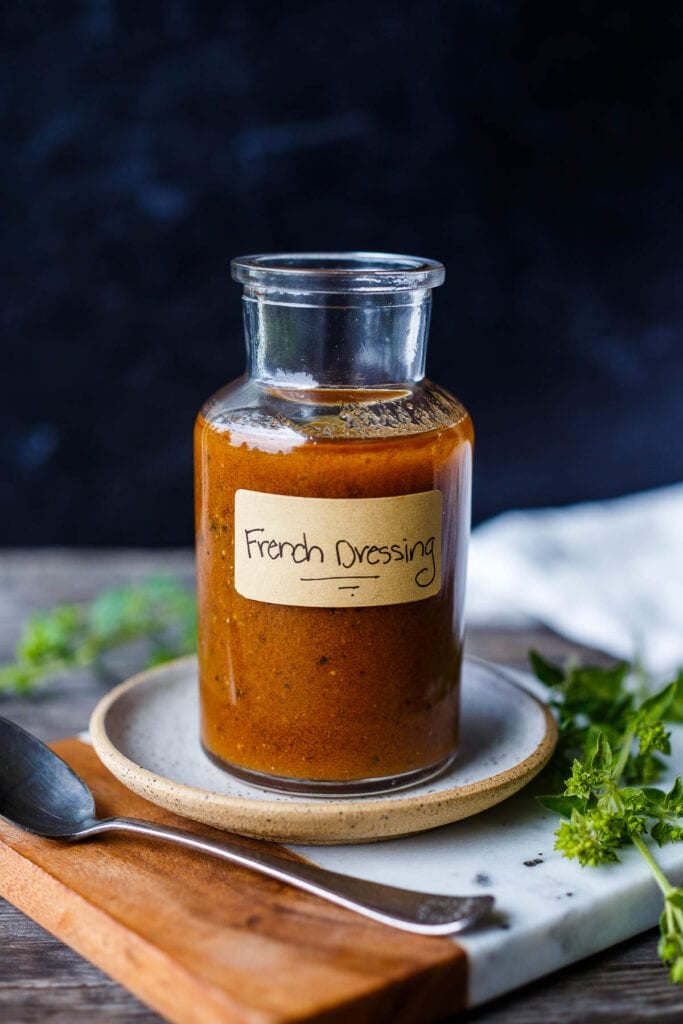 Rich and delicious this French Dressing is an elevated healthy take on the classic. Whisks up in 5 minutes and is vegan and gluten-free!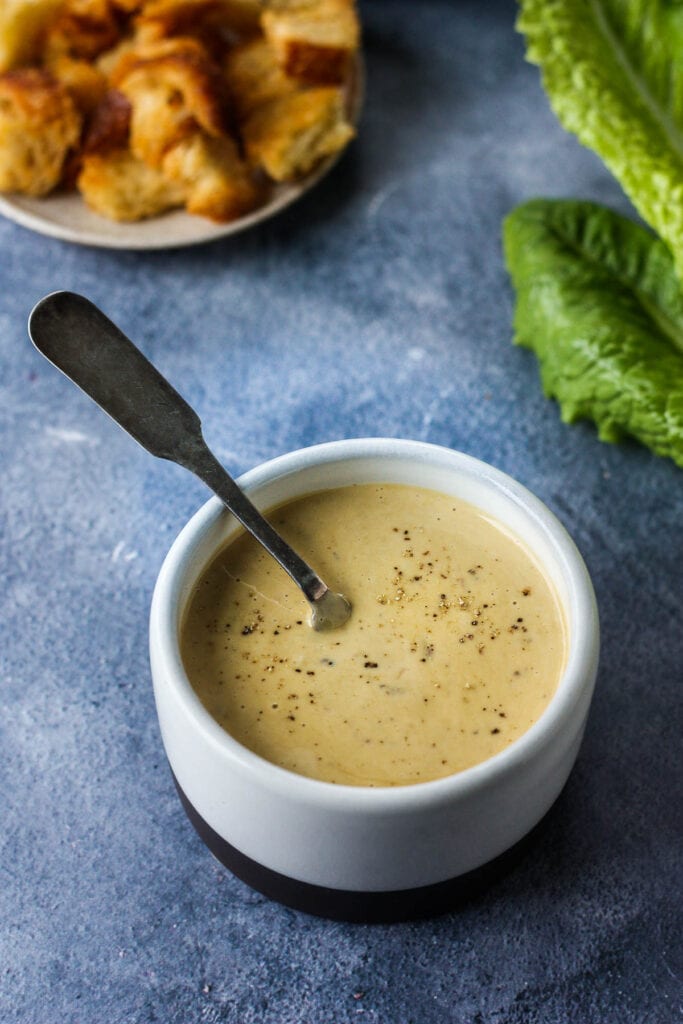 Creamy, tangy classic Caesar Salad Dressing made with fresh garlic cloves, extra virgin olive oil, salt, anchovies and parmesan cheese. This recipe is perfect for our Caesar salad, pasta salad, or a dip. A fresh & delicious alternative to store-bought dressing!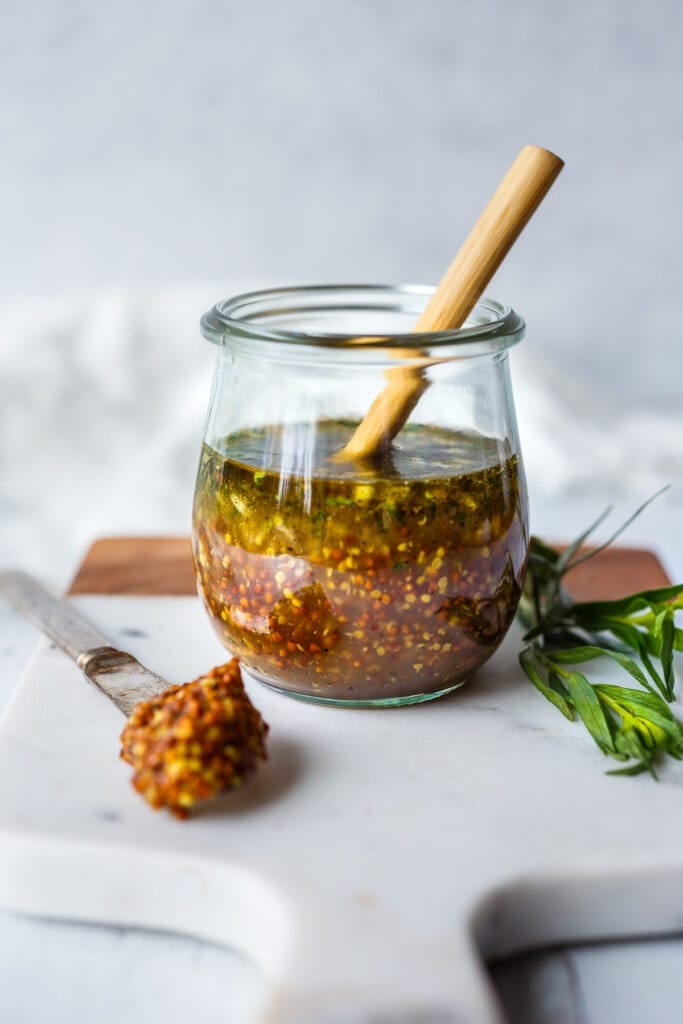 Bright and tangy, this Mustard Seed Maple Dressing with tarragon and shallots is the perfect complement to roasted or grilled veggies and hearty salads. Easy, quick, and Vegan!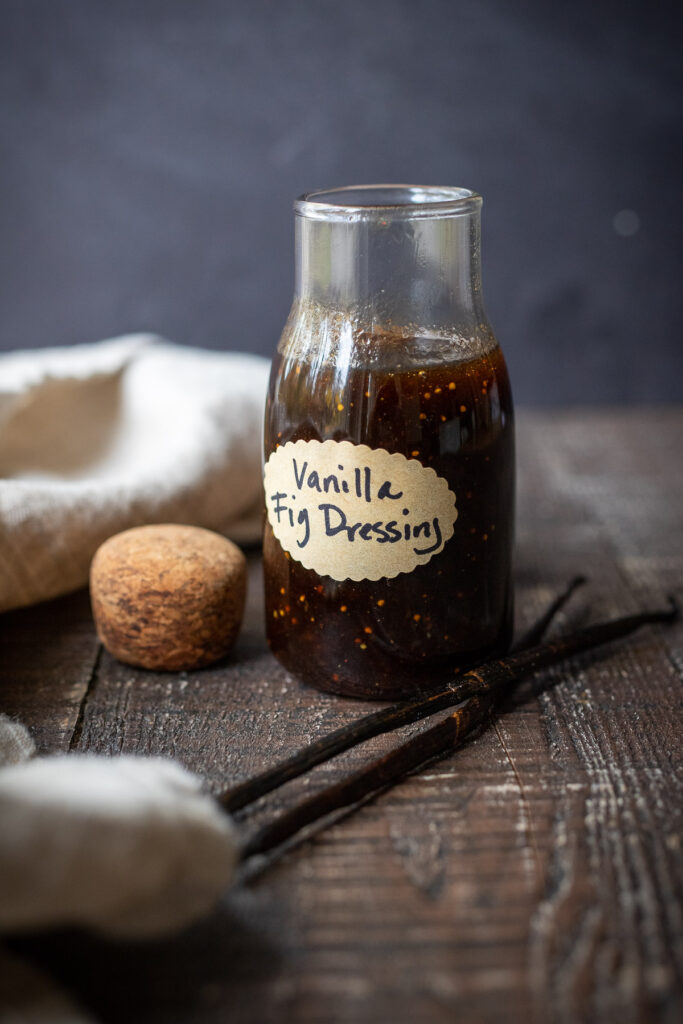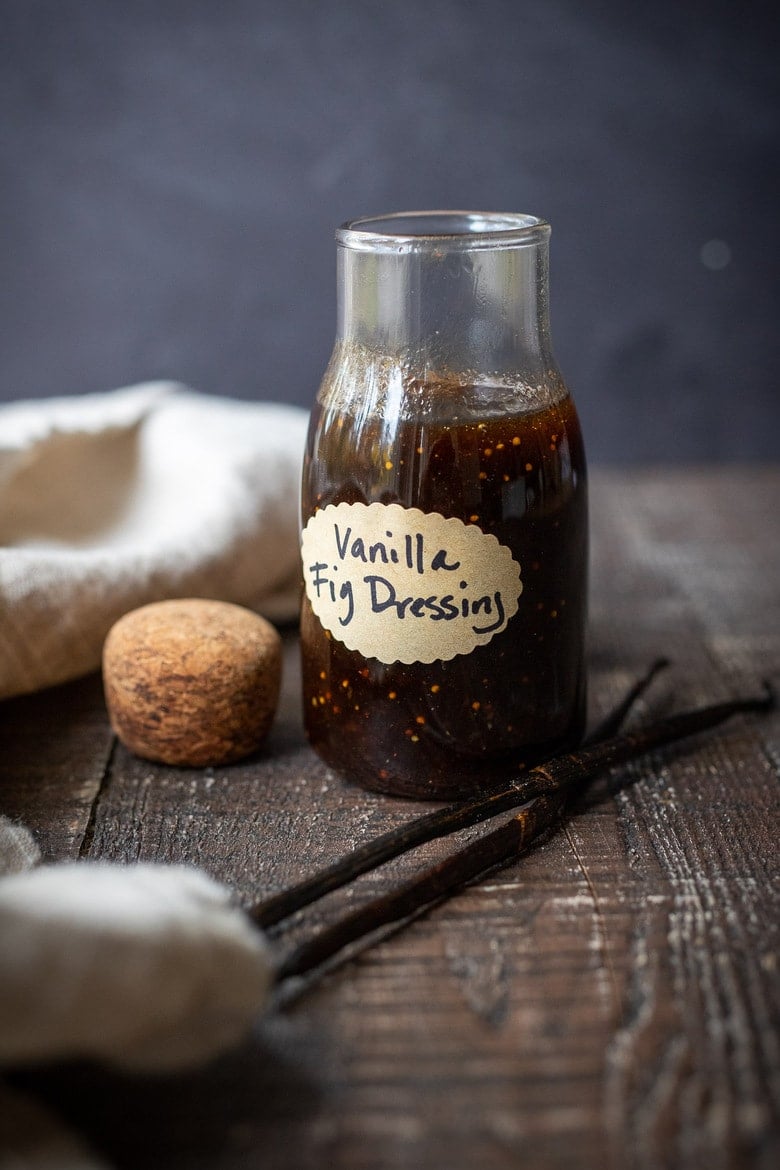 Vanilla Fig Dressing with Balsamic Vinegar– a delicious vegan salad dressing recipe, perfect for fall salads.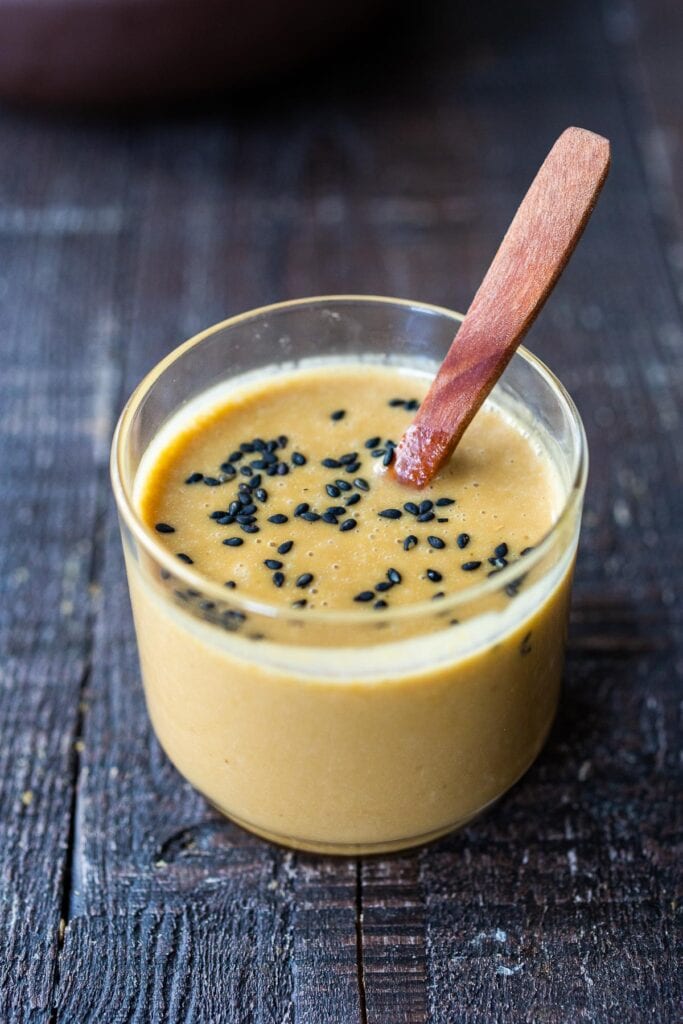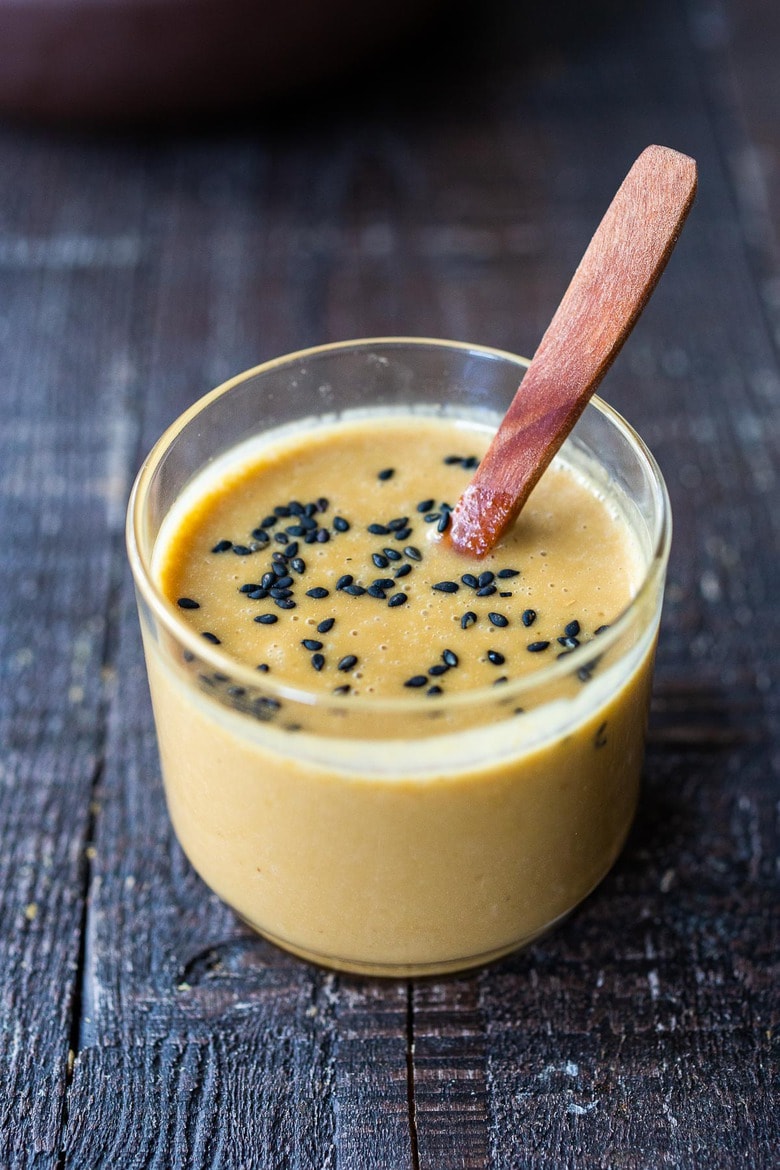 Here's a simple tasty recipe for Miso Dressing! Made with ginger, miso paste and sesame oil, the flavors complement salads, grain bowls, veggie bowls, Asian-style slaws or grilled or roasted veggies.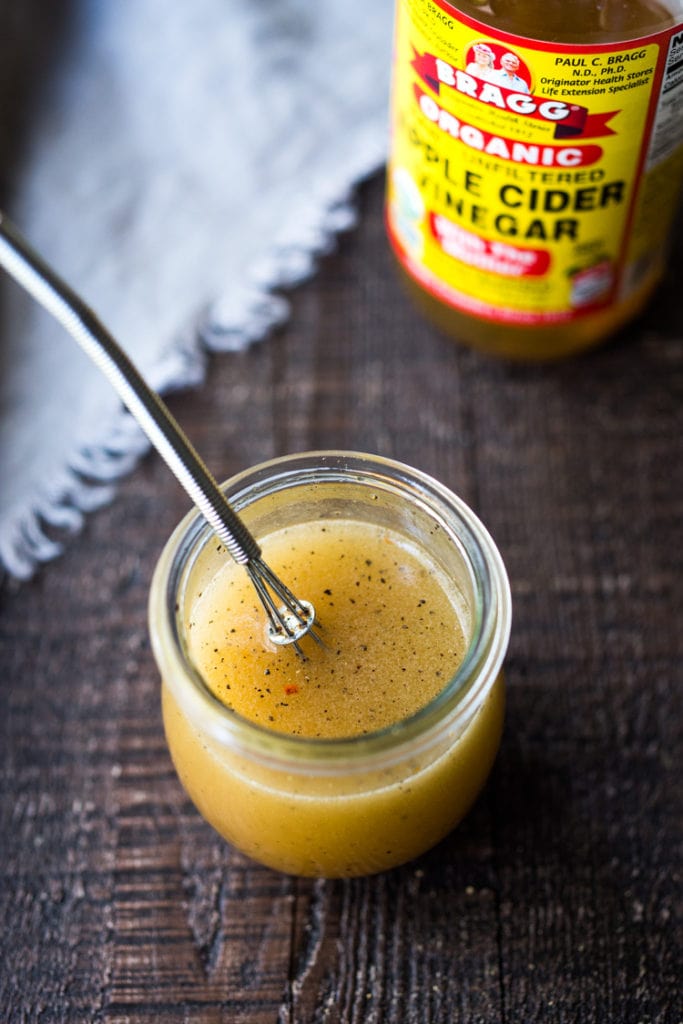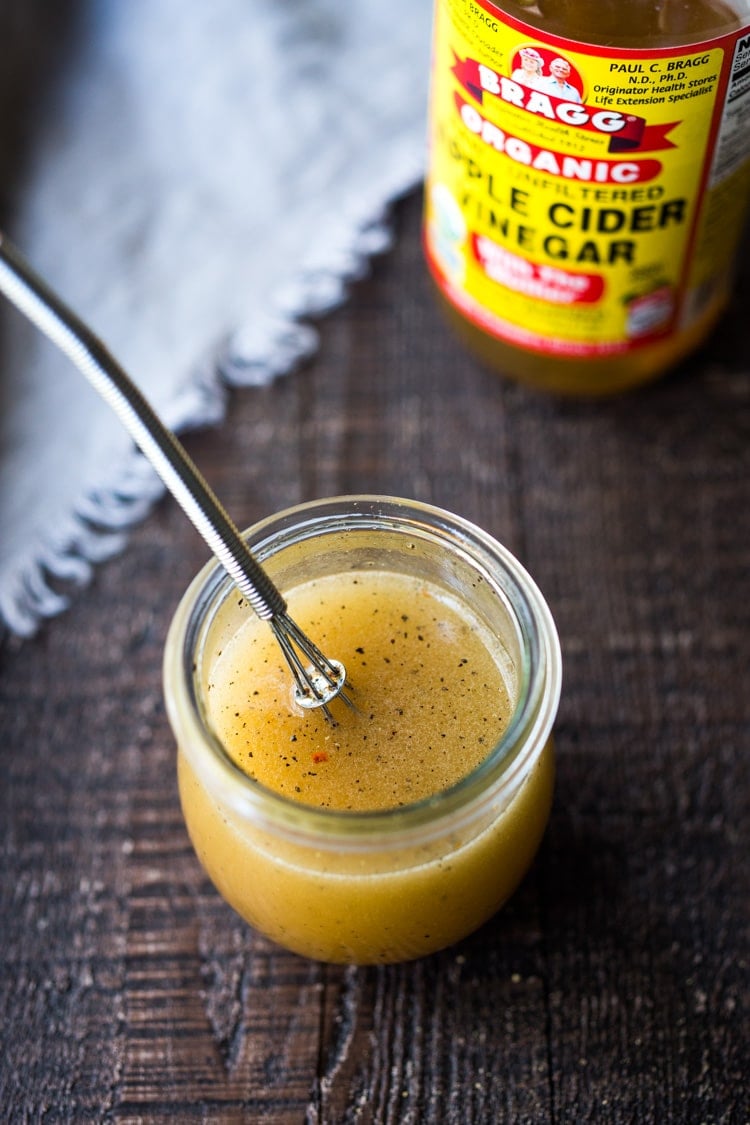 A simple recipe for Raw Apple Cider Vinaigrette made with apple cider vinegar, Dijon mustard, olive oil, salt, and pepper. An easy "Everyday" salad dressing full of healthy probiotics. Make it with your choice of honey or maple syrup!
Creamy Salad Dressings
Creamy dressings add a smooth and velvety texture to your salads. Often made with ingredients like mayo, yogurt, or avocado, these dressings are perfect for coating hearty green salads with sturdier, crispy fresh greens or use to add a burst of flavor to your favorite vegetables. Whether it's the classic tang of Ranch, the boldness of Gorgonzola, or the freshness of Cilantro Lime, creamy dressings elevate your salads to the next level of deliciousness.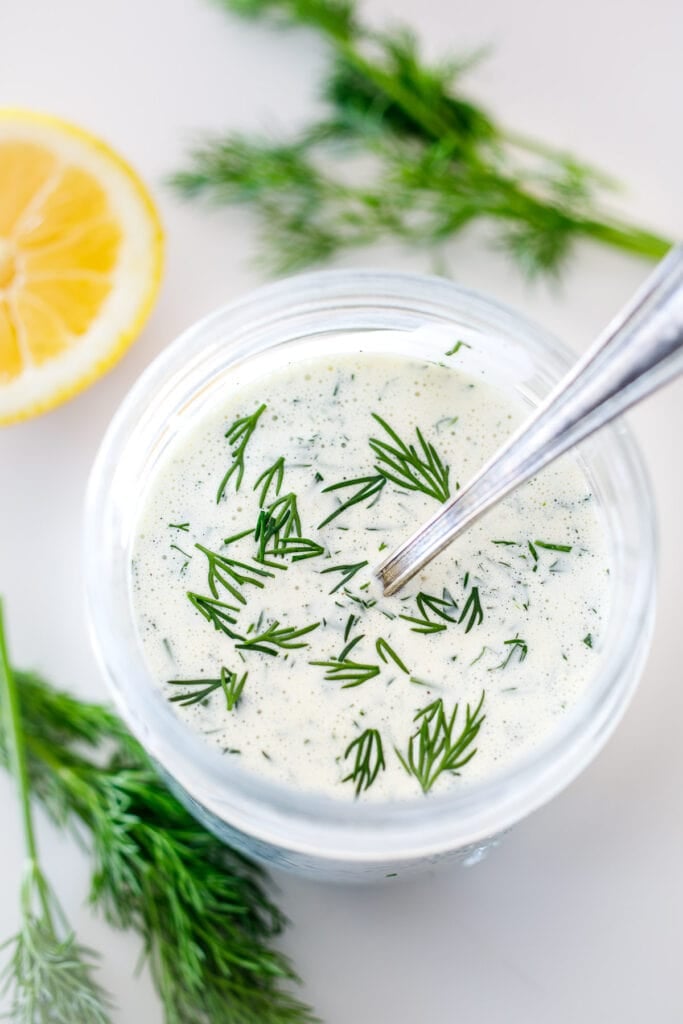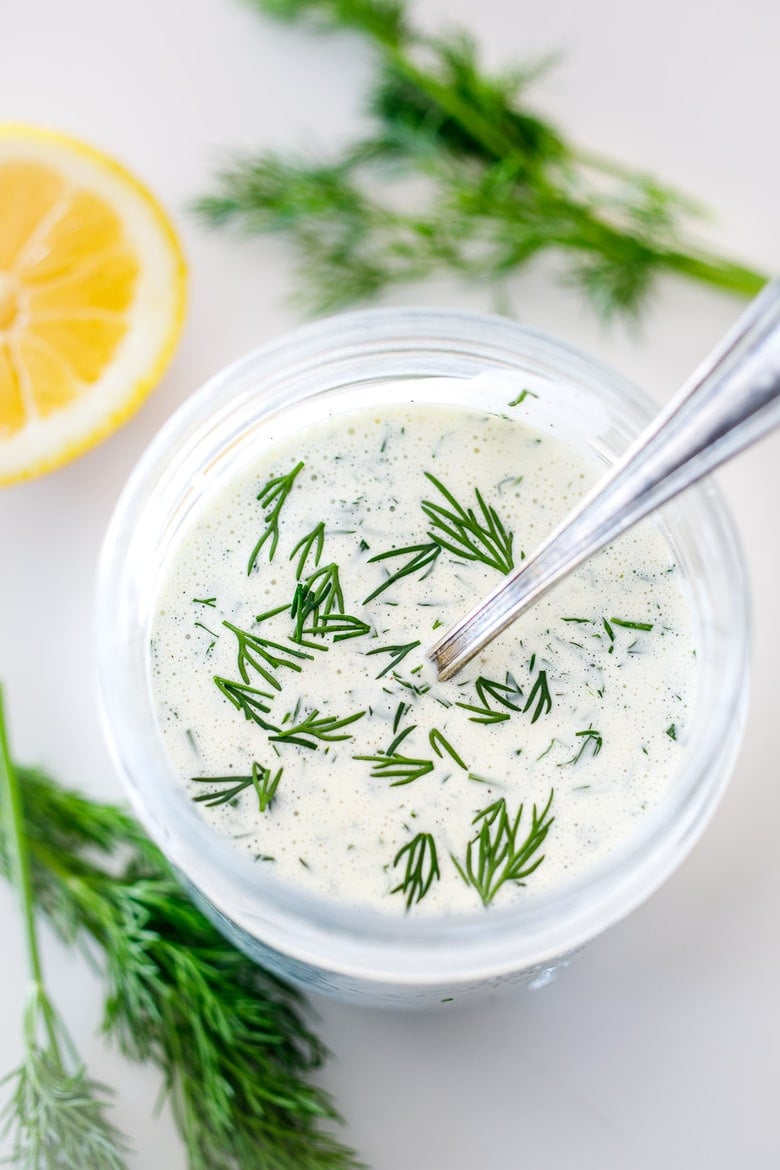 How to make creamy, Dilly Ranch Dressing from scratch loaded up with fresh herbs- rich, tangy, peppery, herbaceous and full of the BEST flavor! Vegan-adaptable (See recipe notes).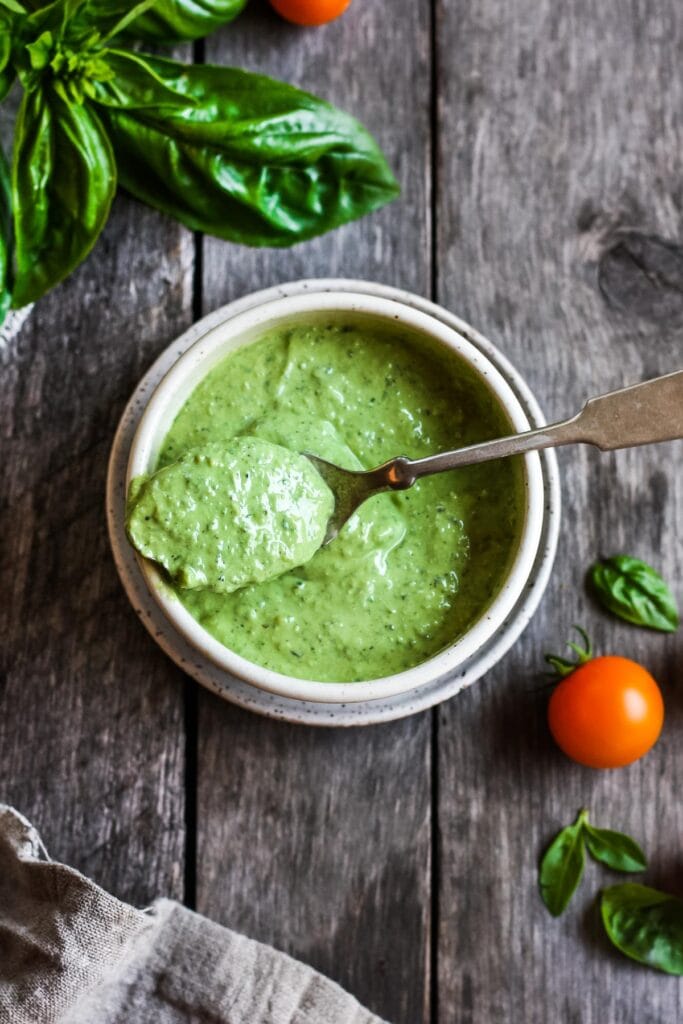 Luscious Creamy Pesto Dressing is a rich and vibrant compliment to so many dishes. Simple to make with just 5 ingredients. Perfect for pasta salads, sandwiches and dip. Vegan adaptable.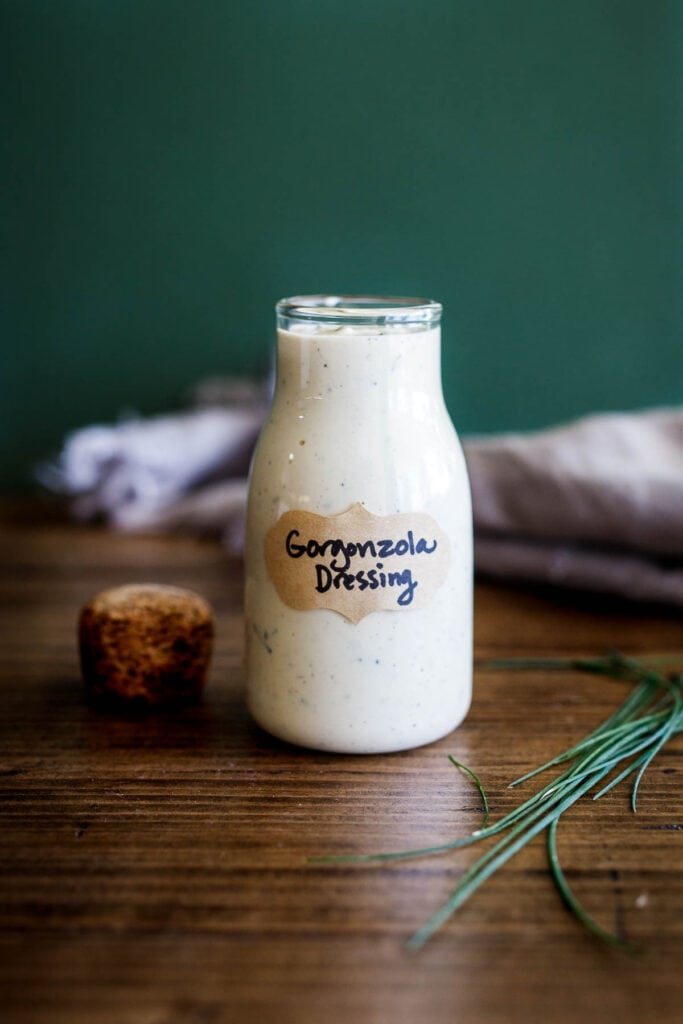 How to make creamy Gorgonzola Dressing from scratch. Easy, extra creamy, and full of flavor, perfect for salads or used as a dip.
This Creamy Cilantro Lime Dressing is begging to be on your next salad! Tangy and creamy, with a hint of heat from jalapeno, it will make your salad sing! Vegan-adaptable!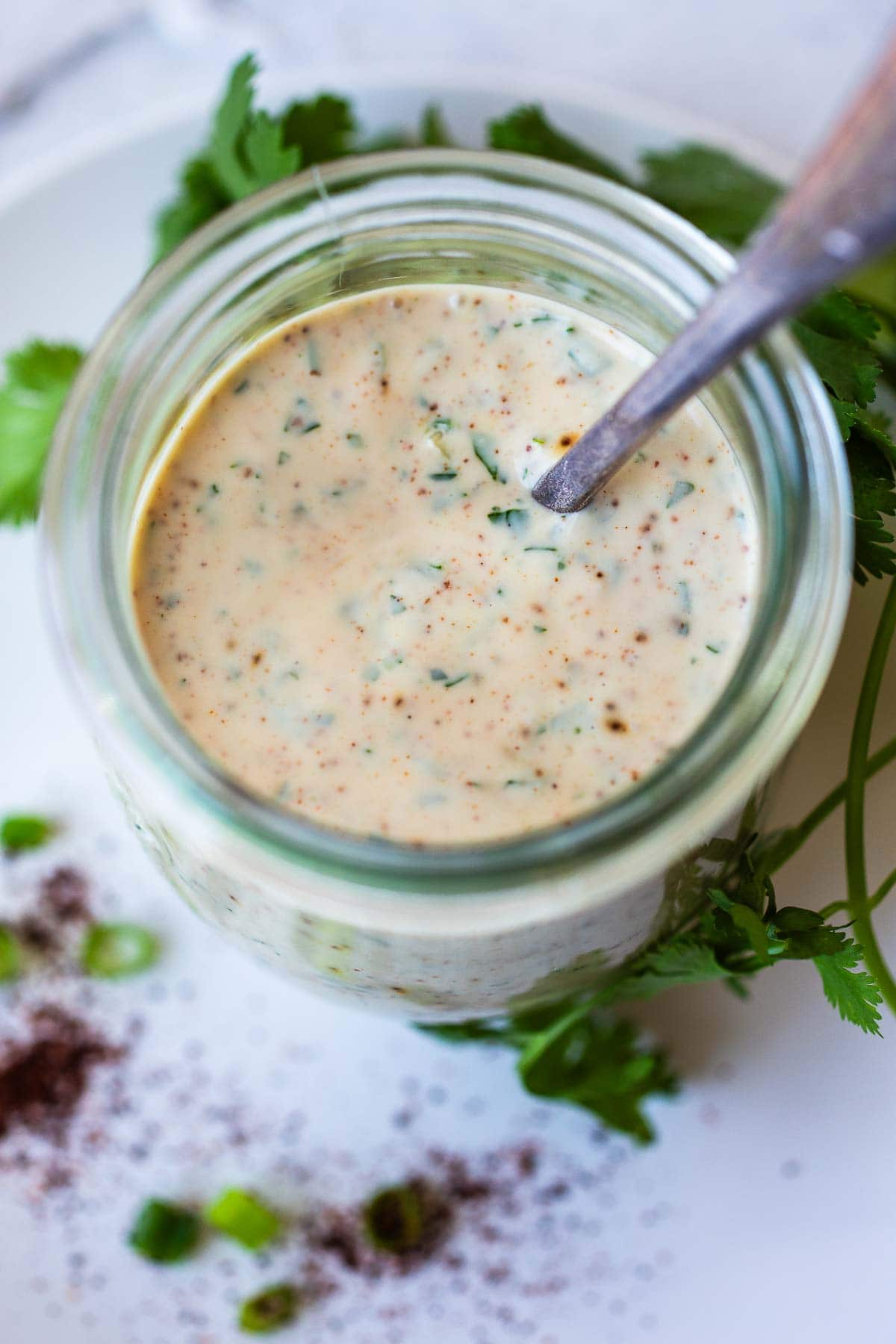 Creamy, smoky, Chipotle Ranch Dressing is easy to make at home! Fresh lime juice, cilantro & chipotle add a zesty flavor. Vegan-adaptable.
Creamy Vegan Salad Dressing Recipes
These creamy vegan salad dressings are deliciously smooth, perfect for adding a burst of flavor and luscious texture to your favorite salads. Made without any animal products, these dairy-free dressings are tasty regardless of whether you follow a vegan or plant-based diet. Whether it's a tangy Vegan Ranch, Green Goddess, or a Creamy Peanut Dressing, these vegan dressings will take your salads to the next level. Enjoy the guilt-free pleasure of creamy, plant-based dressings that are both healthy and incredibly tasty.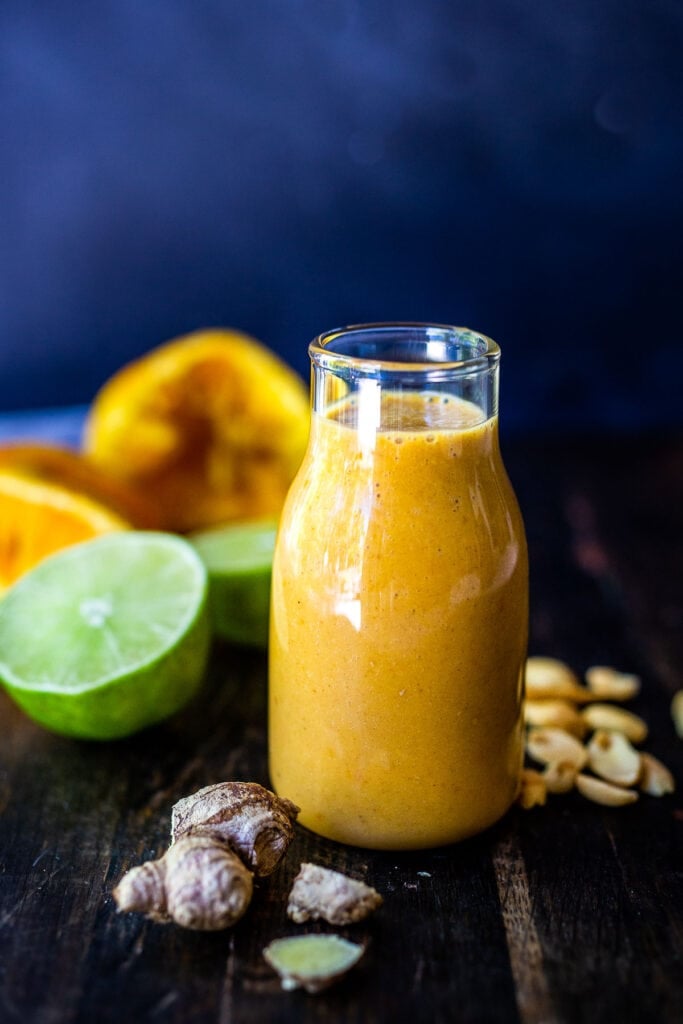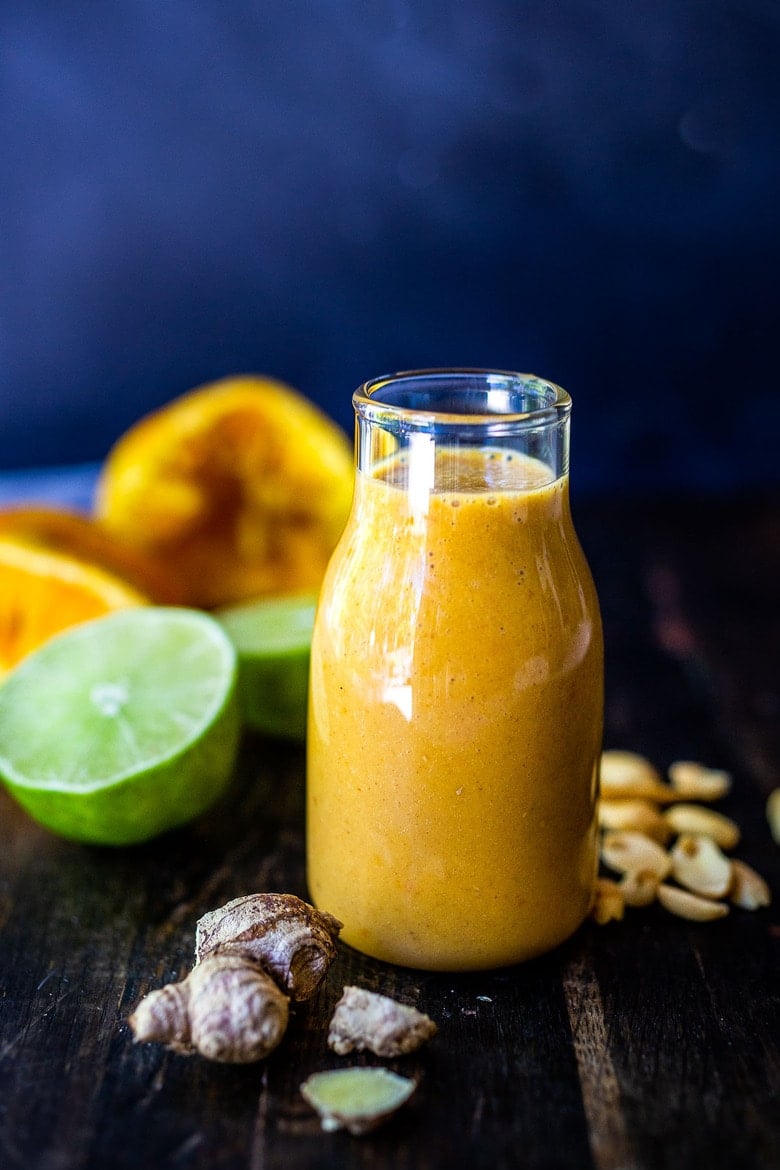 This Thai-inspired Peanut Dressing is nutty and citrusy with a hint of sweetness and a whisper of heat. Toss it with your favorite slaw mix, crunchy veggies, or leafy greens for a burst of sunny flavor.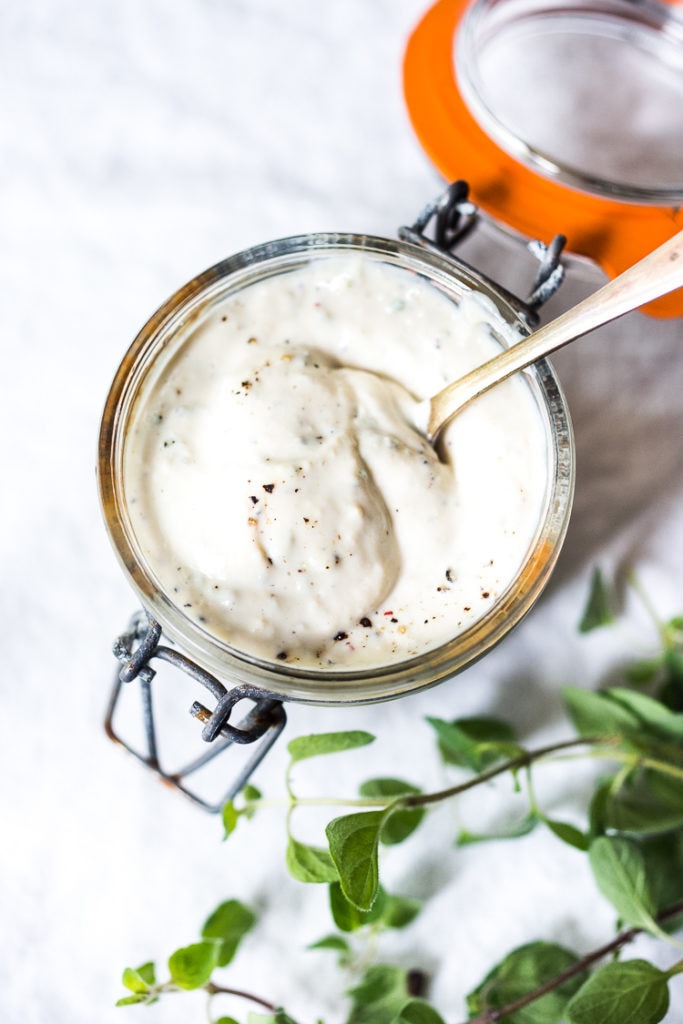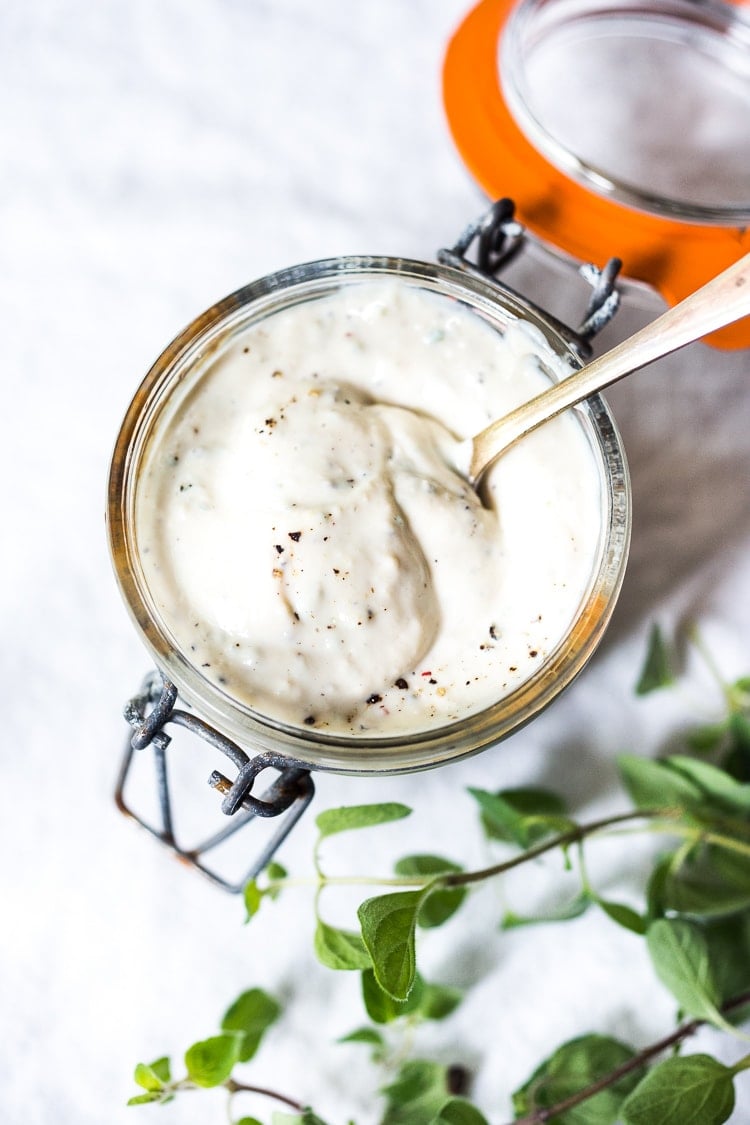 Here's a delicious recipe for Vegan Ranch Dressing made without nuts. Low calorie & made creamy with silken tofu. Perfect for salads, wraps, bowls or as a veggie dip! This can be made oil-free.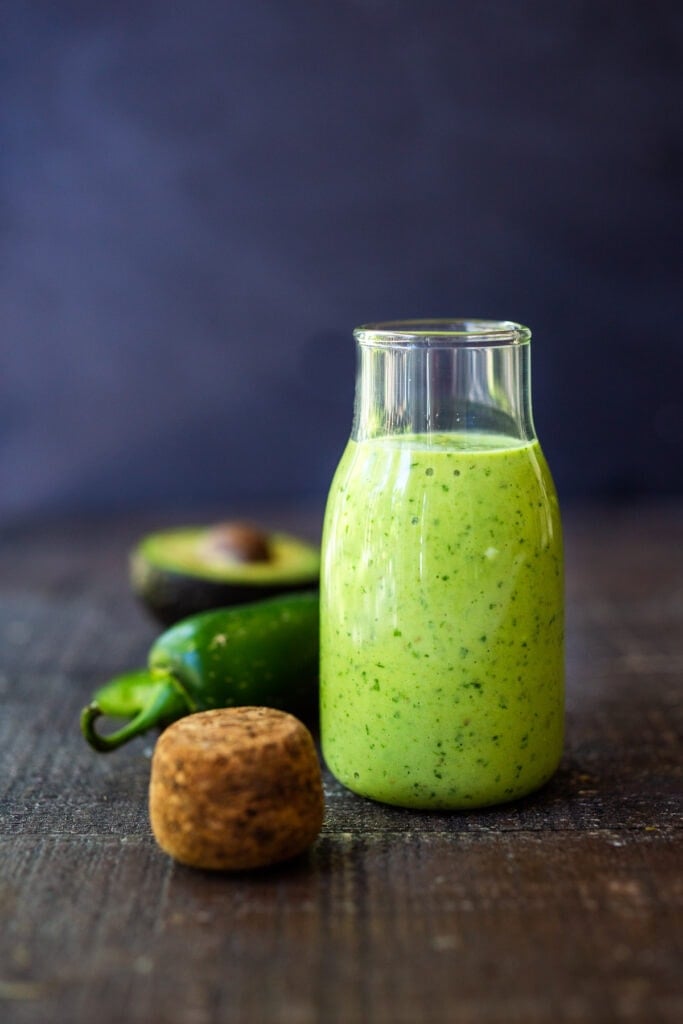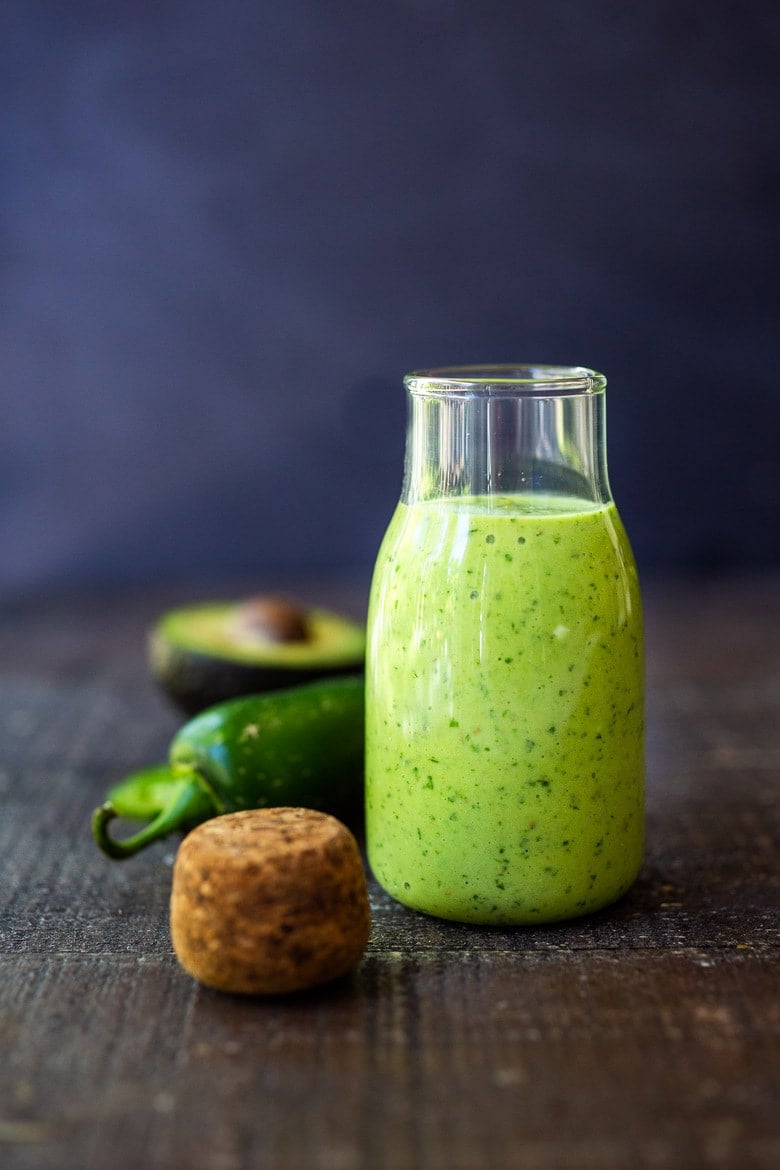 Avocado Dressing with cilantro, lime, and jalapeno- creamy and vegan, a delicious addition to salads, bowls, tacos, enchiladas, and burritos that can be made in 5 minutes.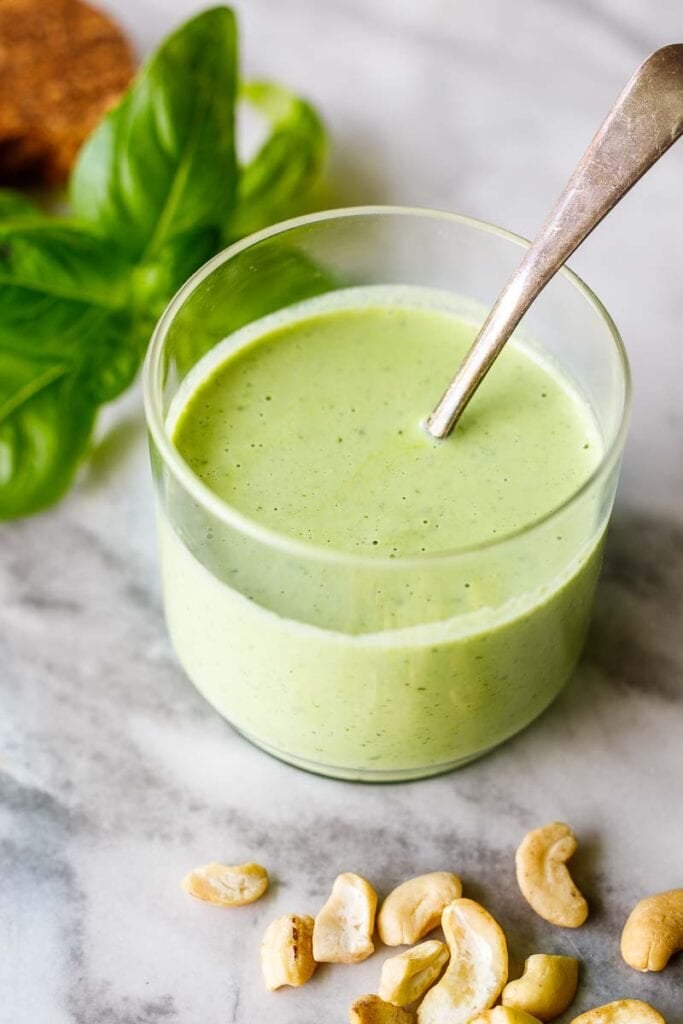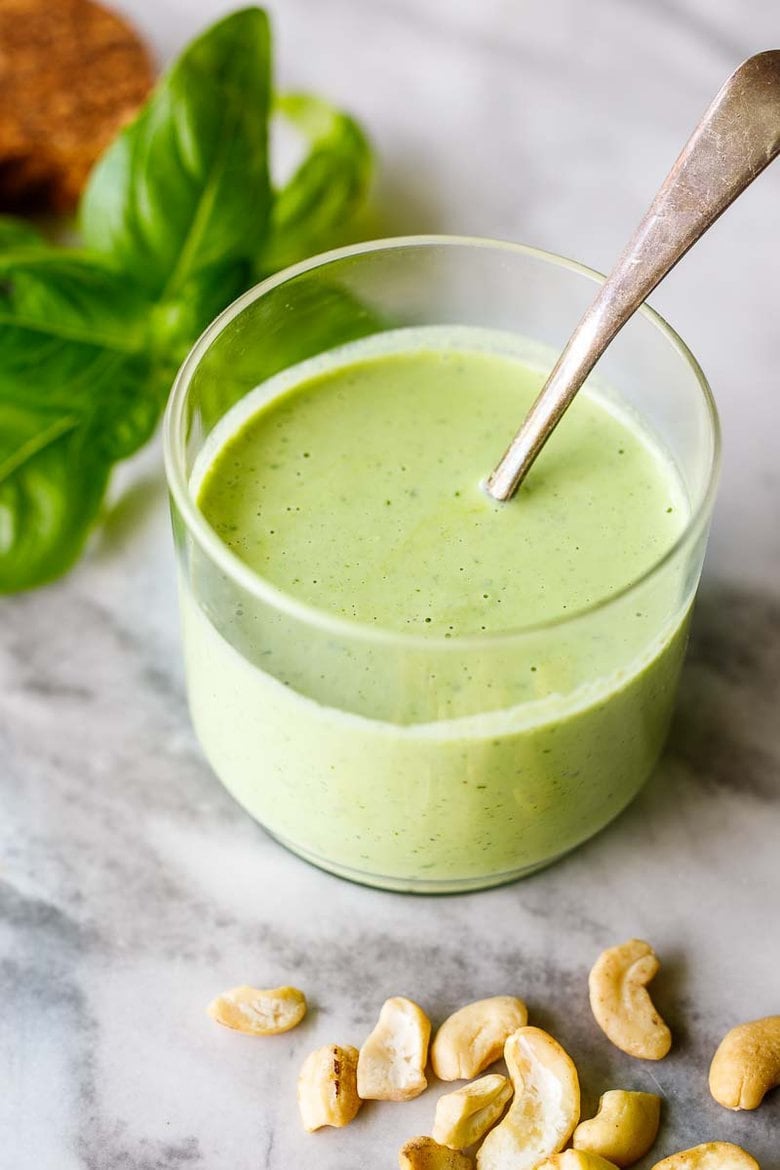 This Creamy Basil Dressing is everything you want in a salad dressing- it's tangy, creamy, herby, and flavorful while being totally dairy-free and vegan.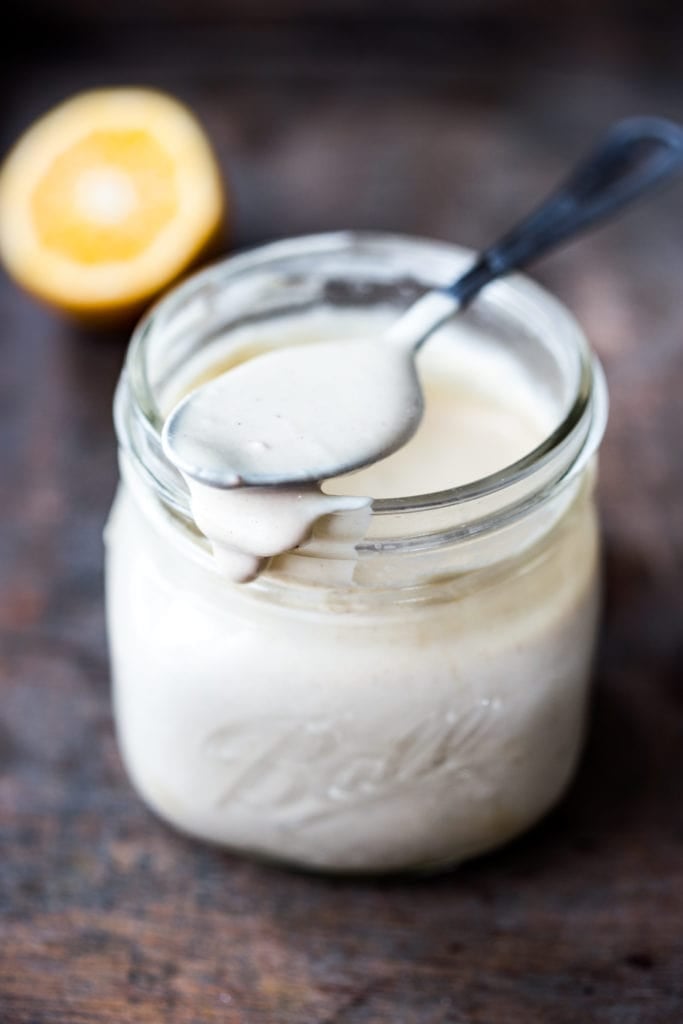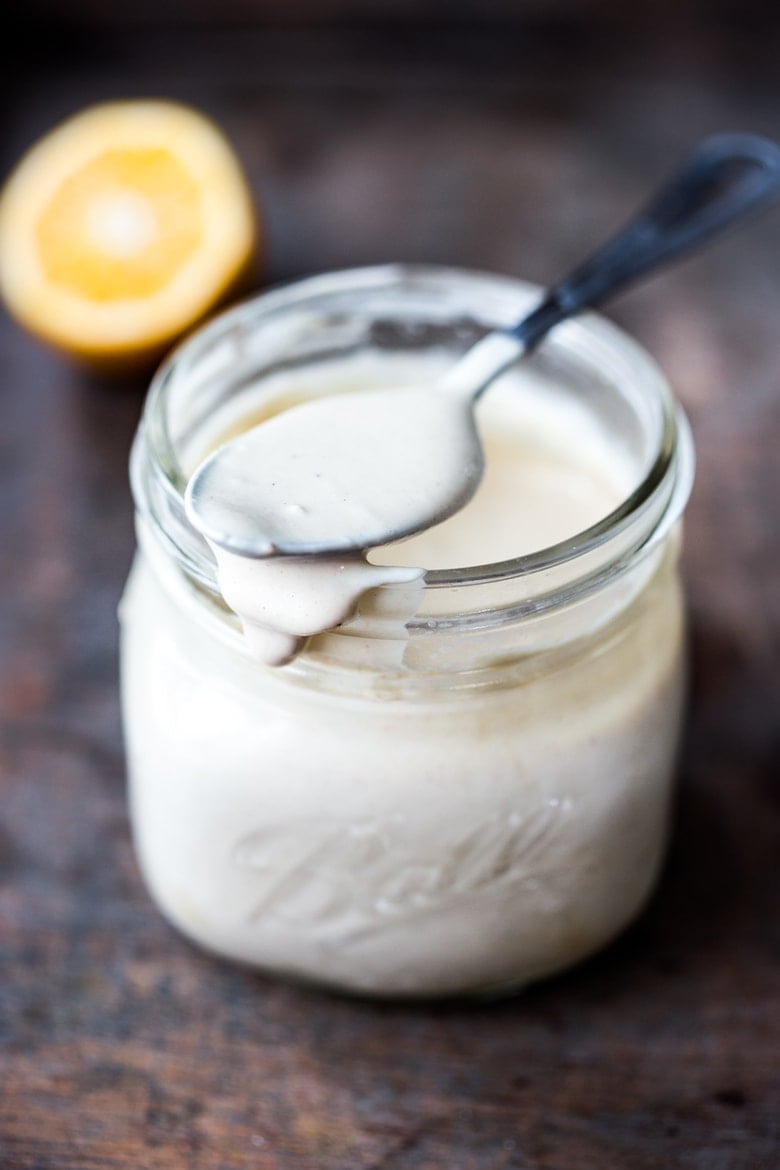 Everyday Tahini Sauce- a simple, basic, oil-free recipe that can be used as either a dressing or a sauce to give your midweek meals a boost of flavor! Vegan and gluten-free!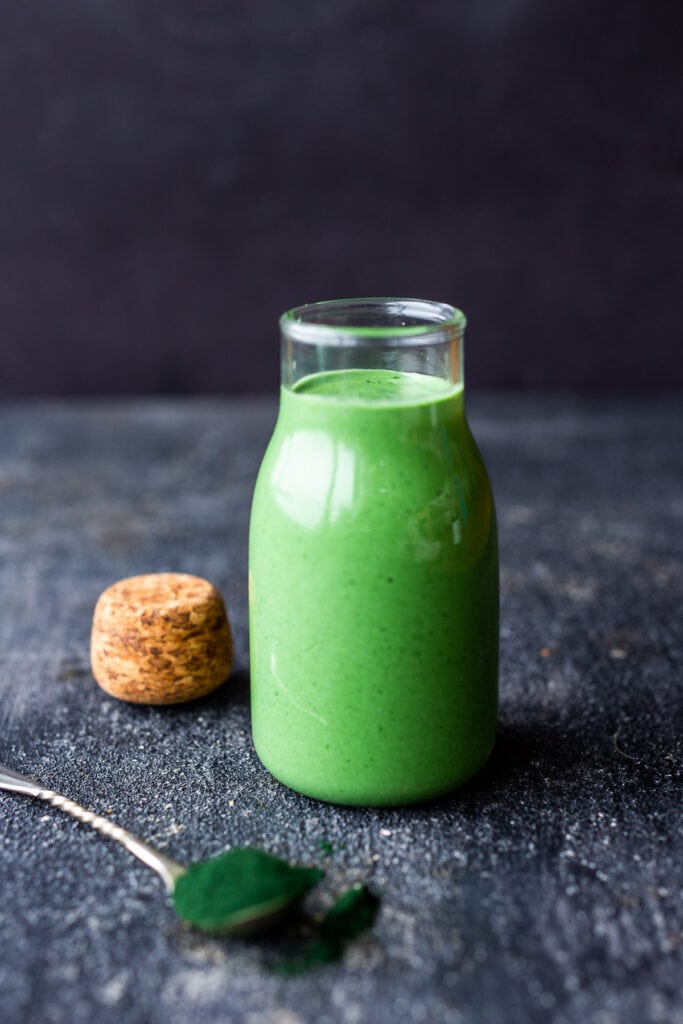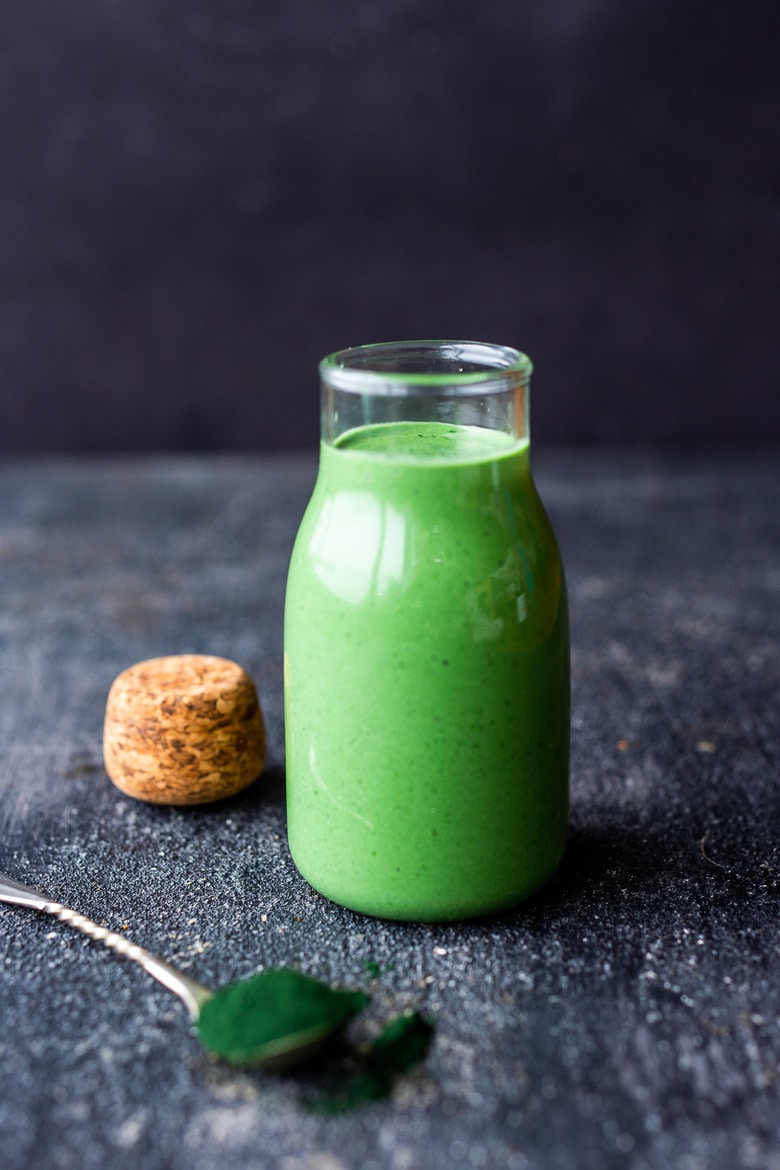 This delicious and vibrant Spirulina Dressing is creamy, vegan, and full of nutrients, vitamins, and minerals.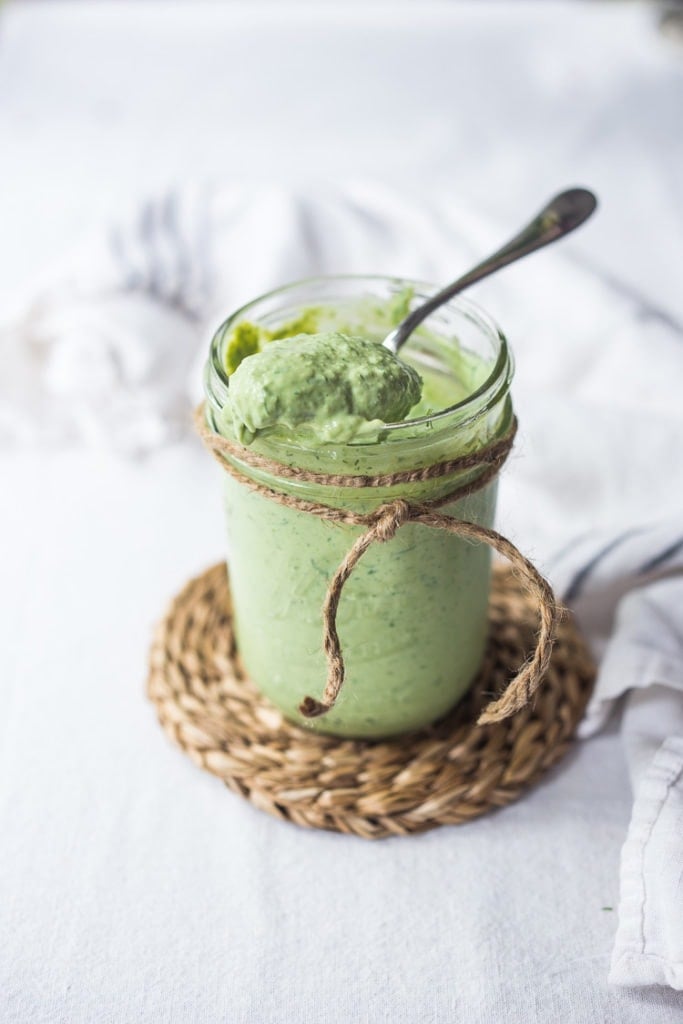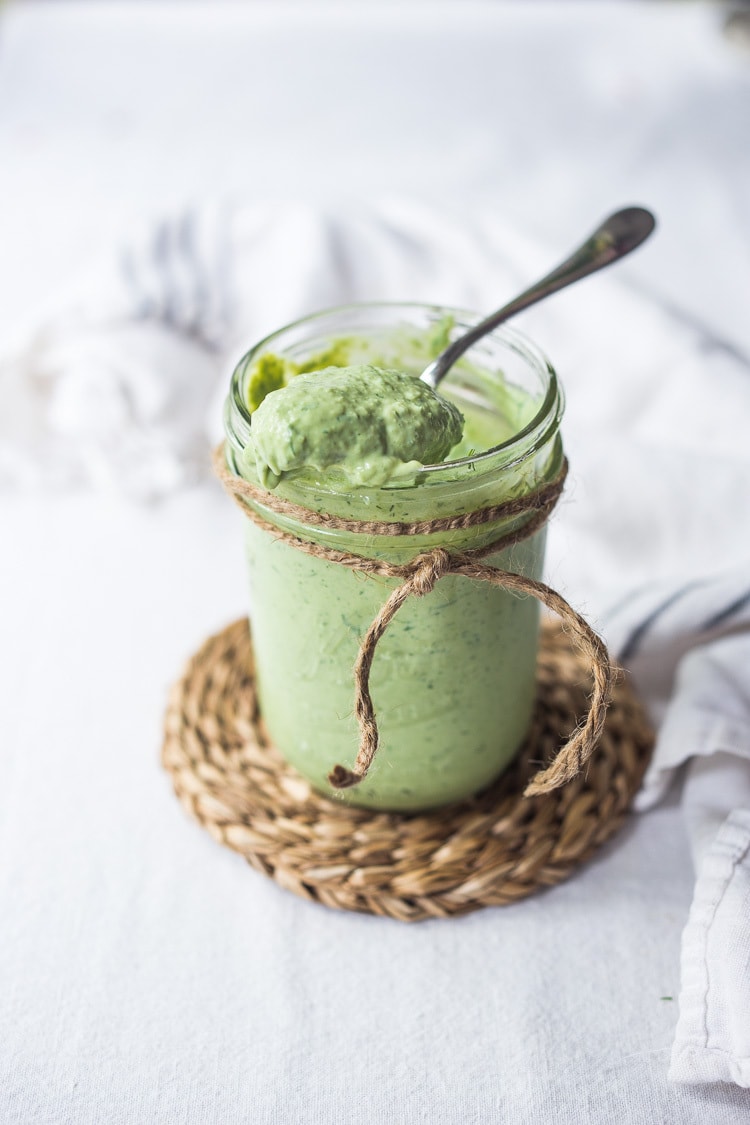 A creamy vegan Green Goddess Dressing Recipe that is creamy and flavorful and made with fresh herbs, miso, and silken tofu! (Feel free to sub cashews!) Ultra creamy, vegan, and FULL OF FLAVOR! Low-fat.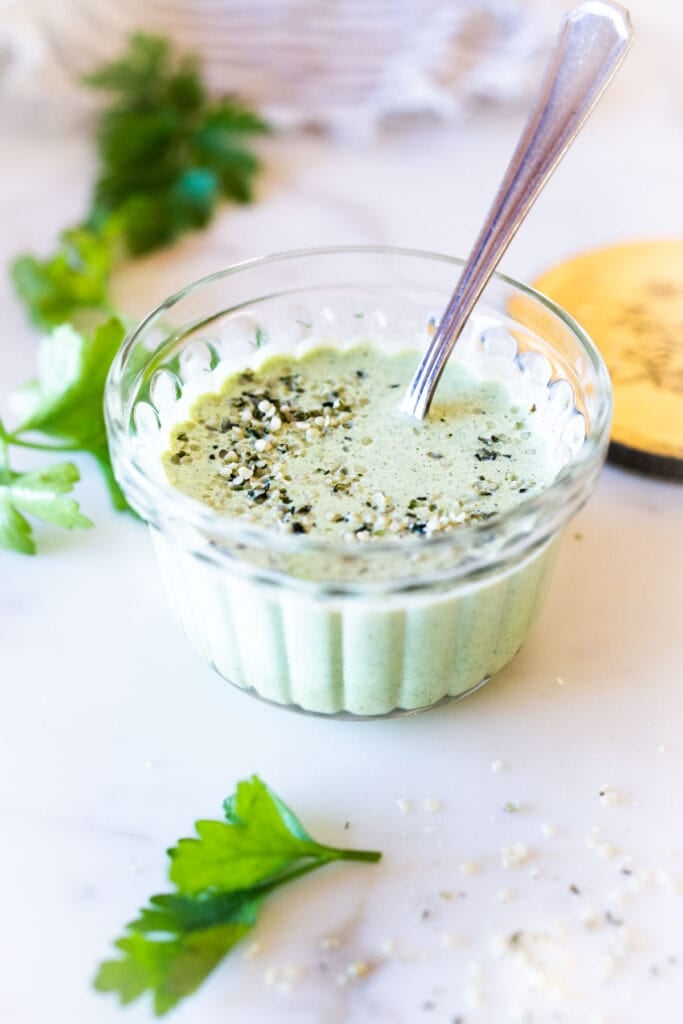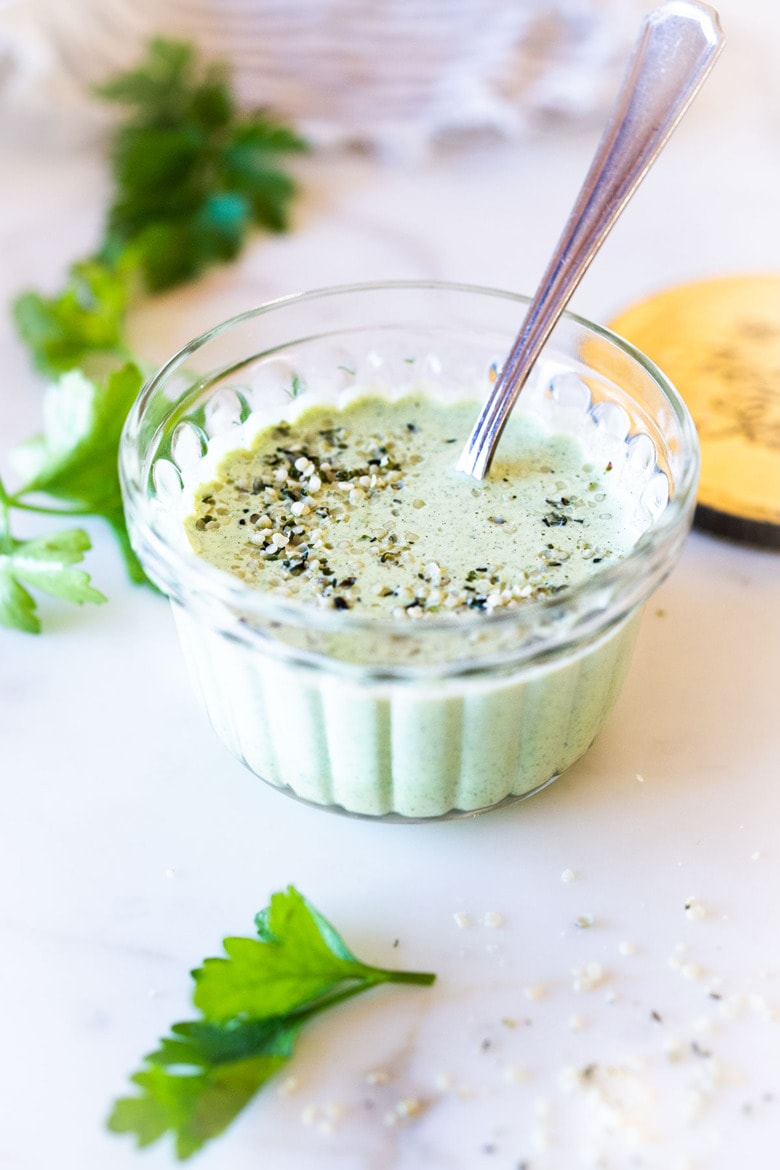 Here's a 5-Minute Creamy Hemp Dressing (or Dip!) that is vegan, herby, and delicious- an easy way to spice up your favorite salads and veggie platters! Make this with fresh dill, parsley or basil! Keto and vegan.
Oil-Free Salad Dressing Recipes
Here are a few full-flavored, low-calorie, oil-free dressings, perfect for those looking to reduce their fat intake or follow an oil-free diet. These dressings are flavorful and can be used in salads, as marinades, or as dipping sauces.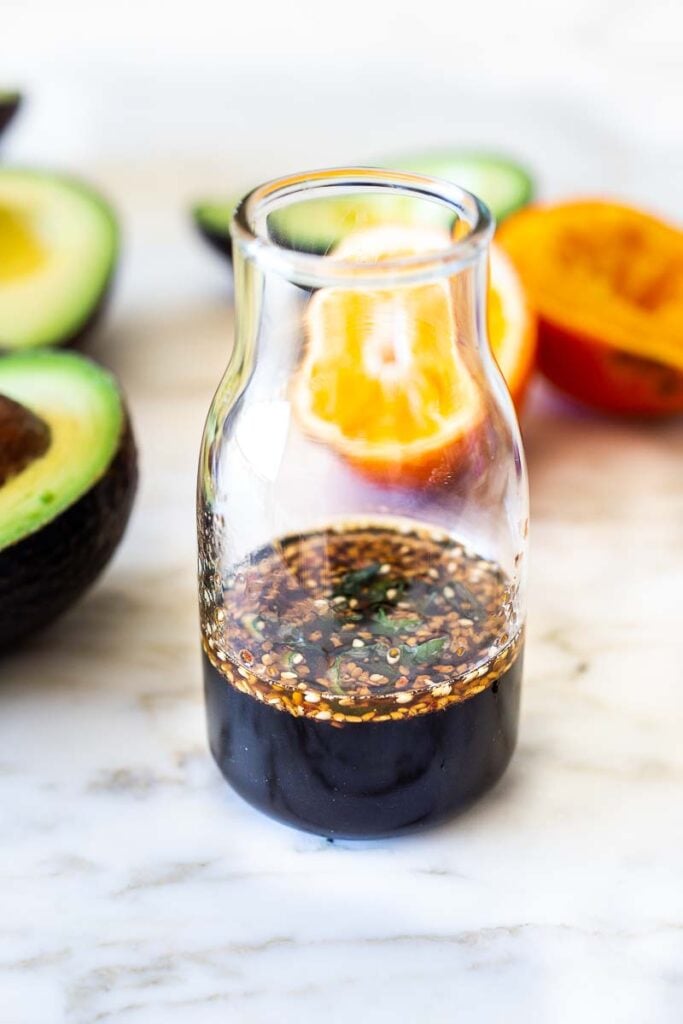 A simple recipe for Ponzu Dressing, a refreshing citrus-based Japanese condiment used as a dipping sauce, marinade or dressing for vegetables, noodles, salads, or Poke Bowls! Low-calorie, delicious and vegan!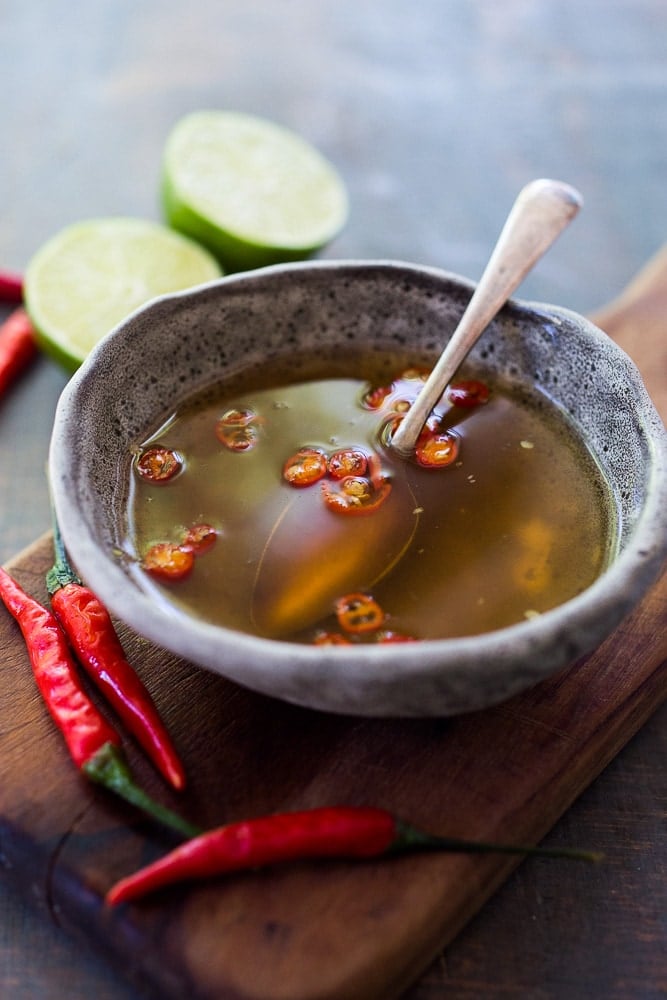 A simple, authentic recipe for Nuoc Cham, a flavorful Vietnamese dipping sauce and dressing for salads, spring rolls, and noodle bowls. Vegan adaptable!
Salad Dressing Recipes Faqs
1. What are the 5 most popular salad dressings?
Ranch: A creamy dressing made with buttermilk, mayonnaise, and herbs like dill and parsley.
Caesar: A tangy dressing typically made with anchovies, garlic, Parmesan cheese, and lemon juice.
Balsamic vinaigrette: A sweet and tangy dressing made with balsamic vinegar, olive oil, and Dijon mustard.
Italian: A zesty dressing made with olive oil, red wine vinegar, garlic, and herbs like oregano and basil.
Thousand Island: A creamy dressing made with mayonnaise, ketchup, relish, and herbs.
2. What dressing is healthiest for salads?
Vinaigrettes: These dressings are typically made with olive oil and less fat than creamy dressings.
Yogurt-based dressings: They contain healthy probiotics and more protein compared to creamy dressings.
Homemade dressings: Making your own dressings allows you to customize the ingredients, use higher-quality olive oil and eliminate any unwanted flavorings.
3. How long can salad dressings be stored in the refrigerator?
The storage time varies depending on the type of dressing. Here are some general guidelines:
Creamy dressings: can be stored 7-10 days in the refrigerator.
Vinaigrettes: Typically, vinaigrettes made with vinegar and oil can be kept in the refrigerator for up to one week.
Yogurt-based dressings: Keep up to one week in the fridge.
4. Can salad dressings be used beyond salads?
Absolutely! Salad dressings can be versatile ingredients in various dishes. Some examples include:
Marinades: Many dressings work well as marinades for meat, chicken, or tofu.
Dipping sauces: Dressings like ranch or Caesar can be used as delicious dips for vegetables, chicken wings, or even pizza.
Sandwich spreads: Adding a flavorful dressing to sandwiches can enhance the taste and texture.
Pasta salads: Dressings can be used as a base for pasta salads, providing a tasty coating for the ingredients.
5. What is a good homemade oil-free dressing?
We have three favorite oil-free dressings. 1.) Ponzu Dressing– a Japanese dressing made with soy sauce, citrus, rice wine vinegar and mirin. 2.) Nouc Cham- a Vietnamese dressing made with fish sauce, rice vinegar, lime, and sugar. 3.) "3-2 -1 Dressing" – a dressing made with 3 parts balsamic vinegar, 2 parts Dijon mustard, and 1 part maple syrup.
More collections you'll love!
Love these recipes? Please let us know in the comments and leave a 5-star ⭐️⭐️⭐️⭐️⭐️ rating below the recipe card.
Print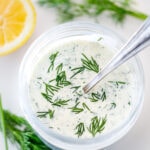 25 Salad Dressing Recipes: Our Favorite Ranch
Author:

Sylvia | Feasting at Home

Prep Time:

15 minutes

Total Time:

15 minutes

Yield:

1 1/4 cup

1

x

Category:

Dressing

Method:

whisked

Cuisine:

American

Diet:

Vegetarian
---
---
---
---