This beautiful Rainbow Salad is full of colorful seasonal veggies over a bed of greens and can be made ahead and brought to potlucks and gatherings. Serve it with your choice of dressing. Vegan.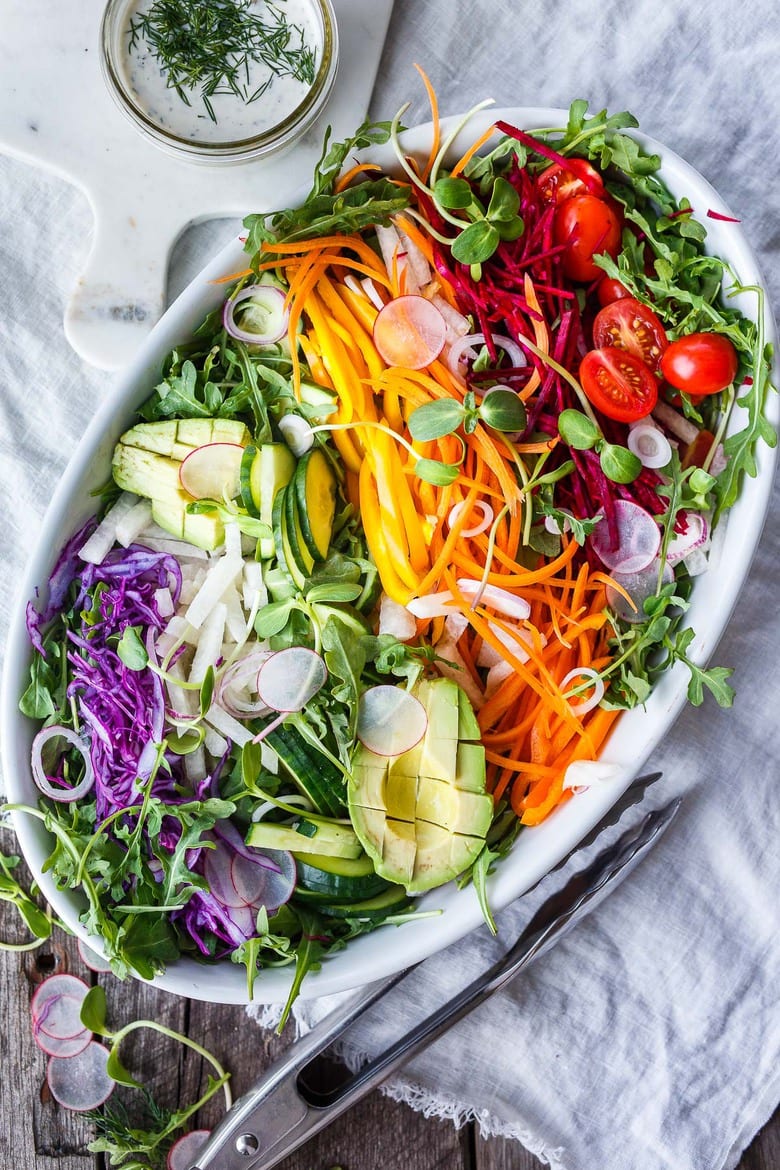 All progress occurs because people dare to be different. ~Harry Millner
This Rainbow Salad changes throughout the year depending on what's in season, but surprisingly, no matter what time of year it is, even in the dead of winter, it makes it possible to create a bright and joyful rainbow 🌈  right in your kitchen. 
Somehow this brightens even the darkest of days. 
We happened to snap these pictures in late summer when tomatoes were still decent, but in winter, I rely heavily on colorful root vegetables. Grated and eaten raw, red and golden beets, carrots, kohlrabi and turnips are refreshingly crunchy and delicious.  
Diakon

radish, fennel bulb and

jicama

are great too along with avocado.
"Crunch" is key here!
The Rainbow Salad is a simple fun way to incorporate a wider variety of veggies into our diets.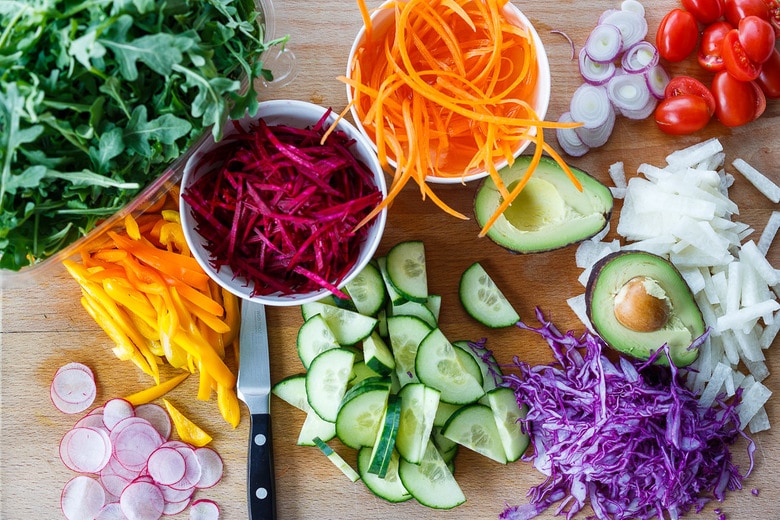 What veggies to use in Rainbow Salad?
When making this salad, walk down the grocery store aisle, or head to your farmer's market and pick out six to eight different vegetables of a variety of colors. 
Use veggies in their fresh raw state, crunchy and full of nutrients, or try lightly blanching – green beans, yellow wax beans & peas.
grated cabbage
grated carrots
grated beets (raw!)
radishes or try watermelon radish!
tomatoes
asparagus – shaved
bell peppers
cucumbers
snow peas
avocado
jicama or kohlrabi
onions or scallions
herbs of your choice
Make a bed or "foundation" of salad greens:
arugula
watercress
spring mix
romaine
little gems
baby spinach
butter lettuce
red or green leaf lettuces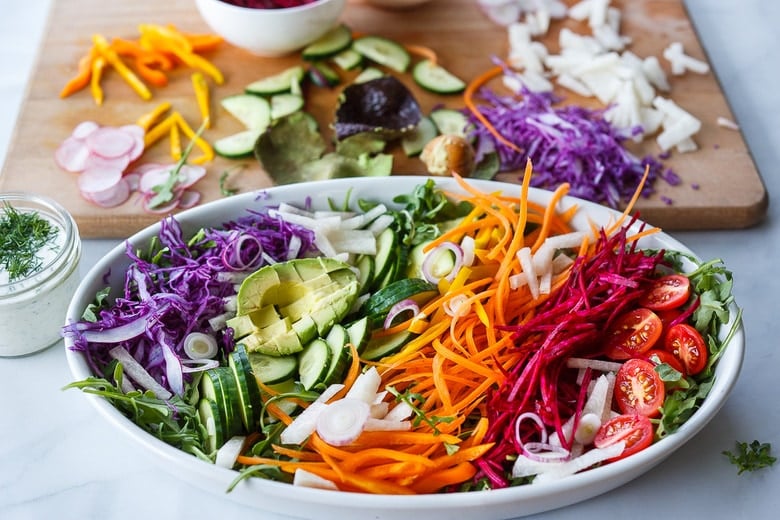 Begin by prepping your veggies! Put on some music or a podcast and enjoy the process. Grate, chop, or slice!
Build the salad starting with the lettuce, covering the base of the platter, then arrange your prepped veggies in rows over the bed of greens, to create a rainbow! 🌈
Then pick a dressing and whisk it up in a bowl.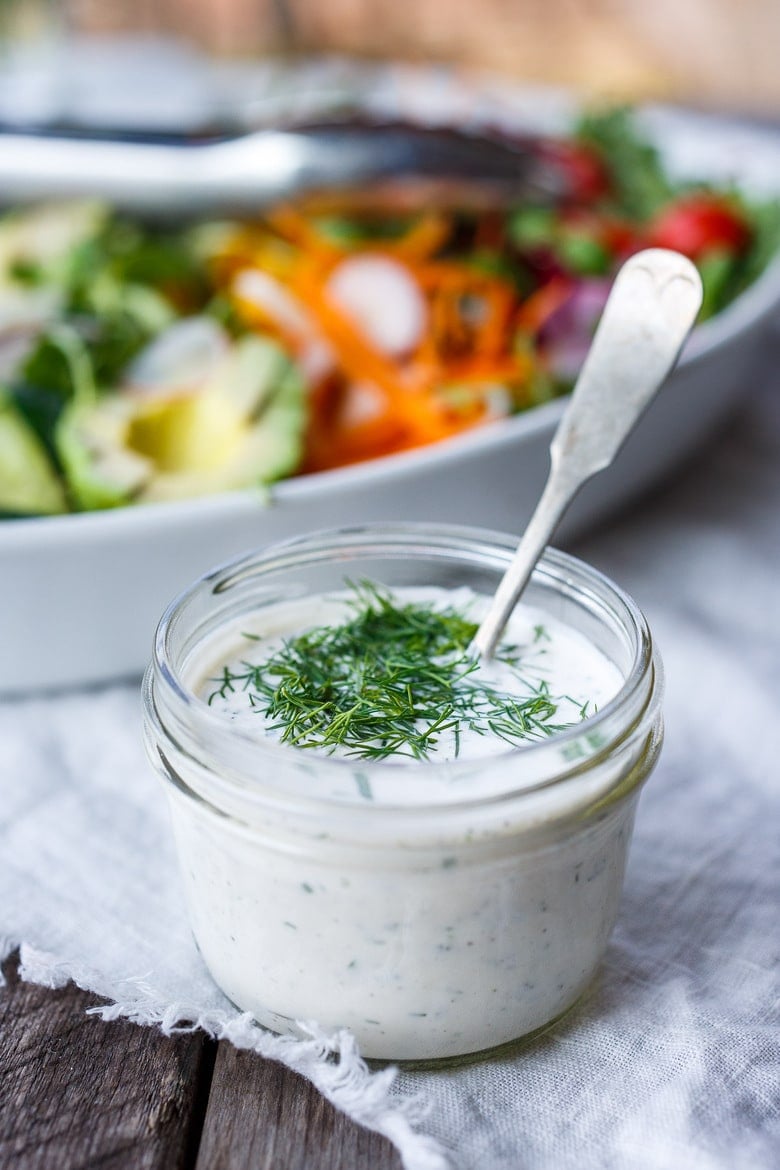 Fun Rainbow Salad Dressing Options:
I really like a creamy dressing with the salad, but it is just a personal preference. Choose what calls you!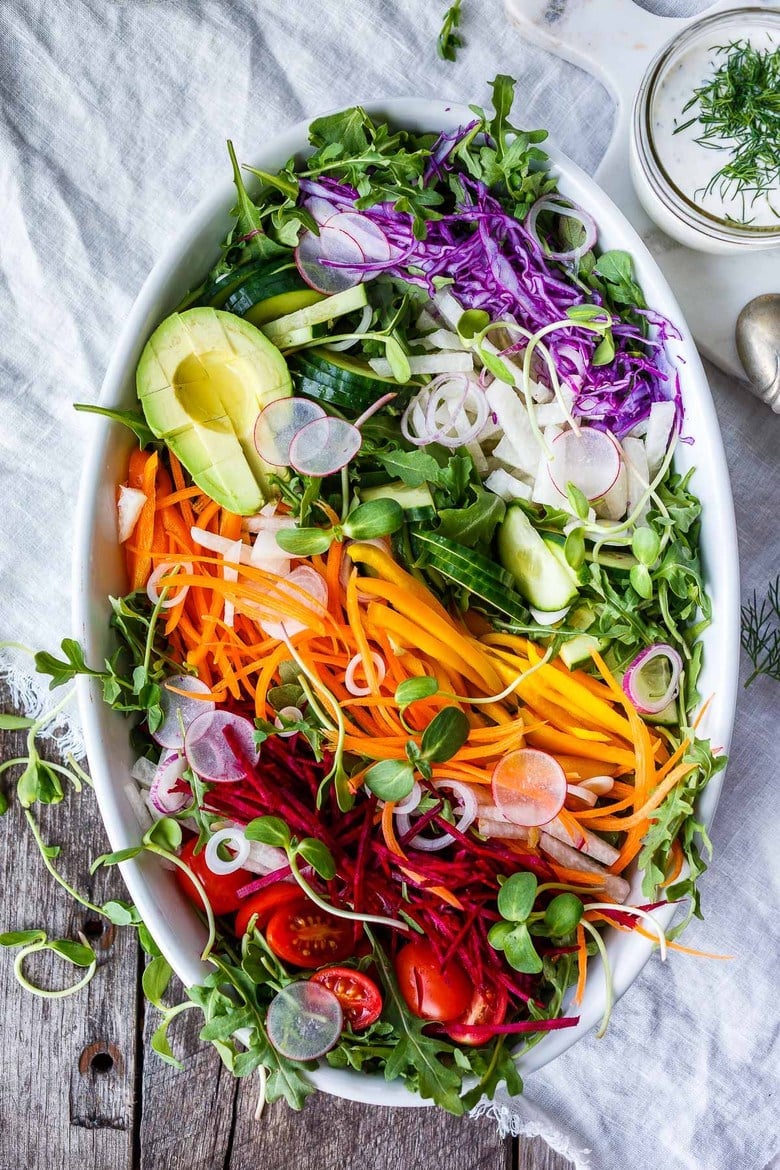 Make it ahead!
The Rainbow Salad can be made ahead and refrigerated (covered) for up to 8 hours before serving- perfect for bringing to gatherings and potlucks!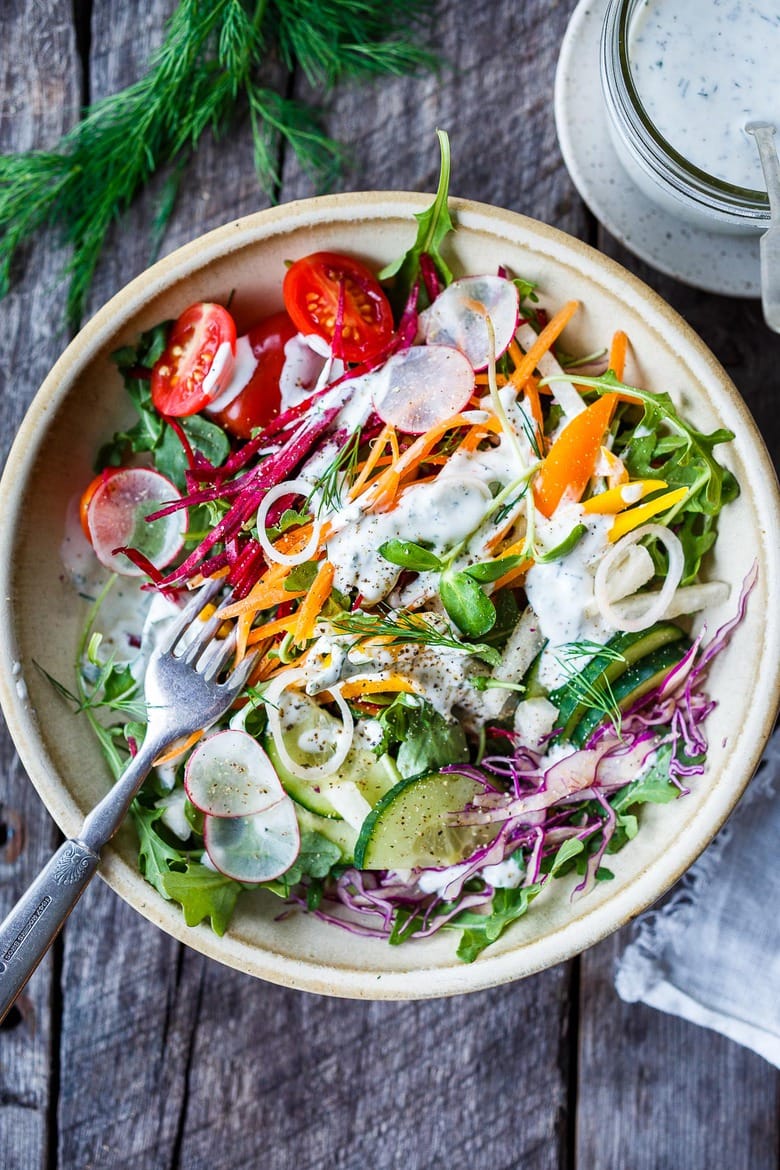 Enjoy the colorful Rainbow Salad- have fun with it!
xoxo
More salads you may like: