Here's a collection of our 40+ Best Chicken Breast Recipes– all highly rated and reader favorites! From simple baked chicken dinners, sauteed chicken breast ideas, instant pot chicken breast wonders, hearty chicken salads, grilled chicken breast recipes, or quick, flavorful chicken stir-fry recipes- there is something for everyone!
Chicken Picatta | 60-second Video
Easy Sheet Pan Dinners
These Chicken Breast Sheet Pan Dinners are quick and easy and full of flavor! Tender, delicious and flavorful, easy to clean up and made with little hands-on time!
Asian-Inspired Chicken Breast Recipes
Perfect for weeknights or anytime you need fast, plus flavor! These Asian-inspired chicken breast recipes are super tasty and just may become family favorites.
Pan-seared chicken Breast Recipes
Tender, succulent chicken, made on the stovetop – quick and easy enough for weeknight dinners.
Comforting Dinners with Chicken Breast
These Comforting Chicken Breast Recipes are perfect for those cozy days when you are craving something special. Full of delicious flavor, these dishes do not disappoint!
Baked Chicken Breast Recipes
These Baked Chicken Breast recipes are succulent and bursting with flavor. Easy enough for weeknight dinners that the whole family will love.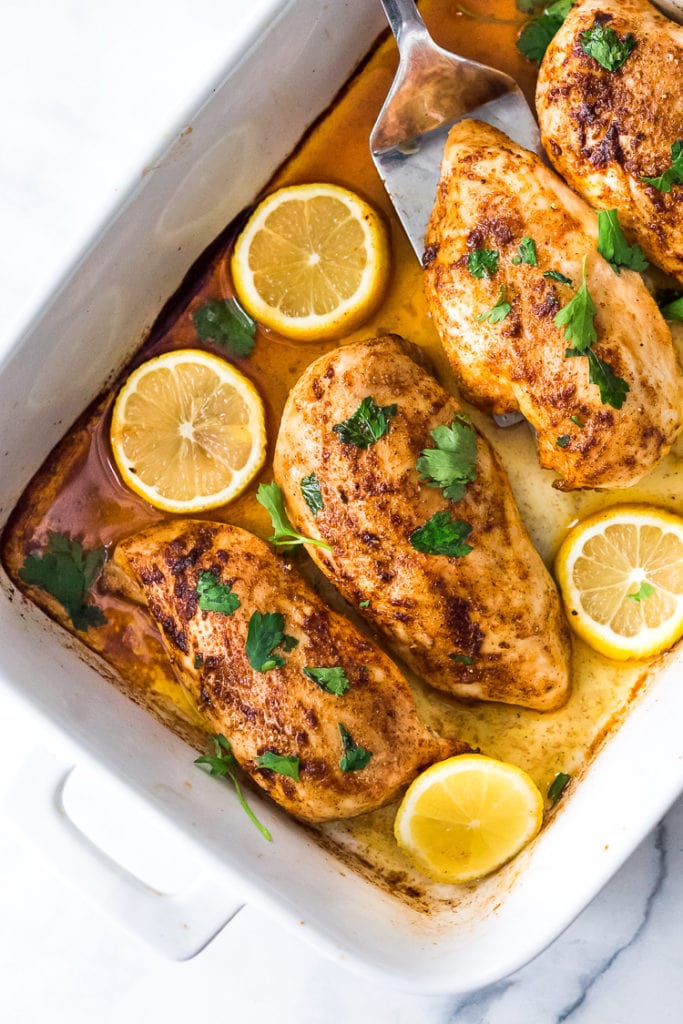 Simple Baked Chicken Breasts!
Baked Chicken Breasts- the formula for the easiest,  juiciest, most flavorful chicken breasts that turn out perfect every single time! All you need is olive oil, lemon, and spices and just 10 minutes of hands-on time!
Nourishing Chicken Soup Recipes
These Chicken Soup recipes will nourish body, mind and spirit. Full of flavor and so nutritious! Make a pot of your favorite chicken soup recipe and enjoy it through the week.
Grilled Chicken Breast Recipes
Juicy and filled with smoky deliciousness, these Grilled Chicken Breast Recipes take the flavor to a deeper level.
Instant Pot Chicken Breast Recipes
Give these Instant Pot Chicken Breast Recipes a try for the most tender savory meals, that are mostly hands-off!
Healthy Chicken Salads
Fresh and crunchy these flavorful healthy chicken salads are filled with lean protein and nutritious vegetables. A meal in themselves!