25 Immune-System Boosting Foods and Recipes to help us support our bodies, bolster our immune system and hopefully stay healthy or help minimize the symptoms if we do fall ill.  Full of healthy probiotics, antioxidants, Vitamin C, and Zinc, these simple immunity-boosting recipes can easily be incorporated into our everyday diet.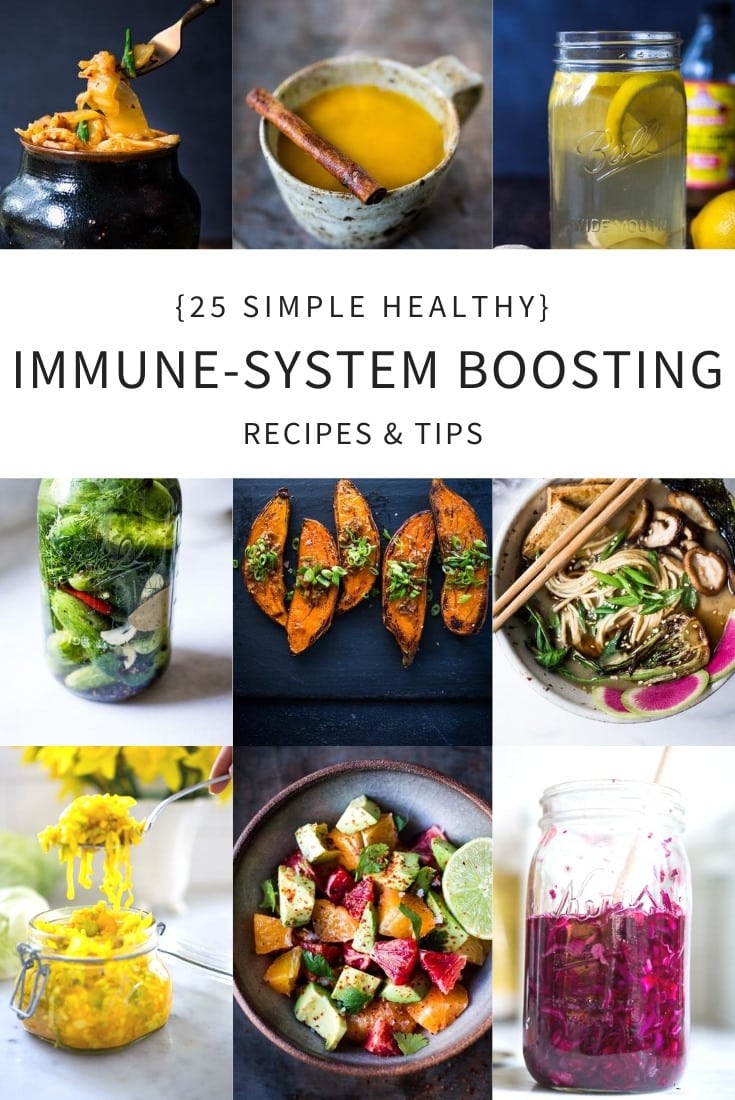 If there's one thing to know about the human body; it's this: the human body has a ringmaster. This ringmaster controls your digestion, your immunity, your brain, your weight, your health and even your happiness. This ringmaster is the gut.~ Nancy Mure
Hi friends. Besides washing hands, self-quarantining, sleeping, and lowering our stress – there is some consensus around what we can consume to help boost our immune system and increase our chances of staying well and perhaps even help minimize symptoms if we do become sick.  Anyhow, that's what I'm banking on. I just thought I'd share a few ideas.
Plus, many of you are home with a little more time on your hands for fun new cooking projects! 😉
What are Immunity-Boosting Foods? 
Foods rich in PROBIOTICS (Naturally fermented foods like Kimchi, Kraut, Yogurt, Miso, Tempeh, Kombucha, etc.)
Foods that are high in PREBIOTICS  & ANTIOXIDANTS (colorful fruits & veggies, garlic, turmeric, pecans, green tea, dark chocolate)
Foods high in POSTBIOTICS: slow-metabolizing starches that feed the healthy bacteria in our little intestine-beans & legumes, whole grains, sweet potatoes.
Foods high in VITAMIN C (All citrus fruits, broccoli, red bell pepper, papaya, strawberries)
Foods high in ZINC! 
Immunity-Boosting Probiotic Recipes:
If you been here a while, you'll know how much we love fermenting things around here –hot sauce, kimchi, pickles, sauerkraut, beet kvass, etc., not only because it's a fun thing to do, but for the health benefits. Fermented foods are rich in probiotics that support your gut microbiome which is believed to aid the immune system.  AND Fermenting is actually very simple and easy! Don't let the idea of it scare you off. Anyone can do this!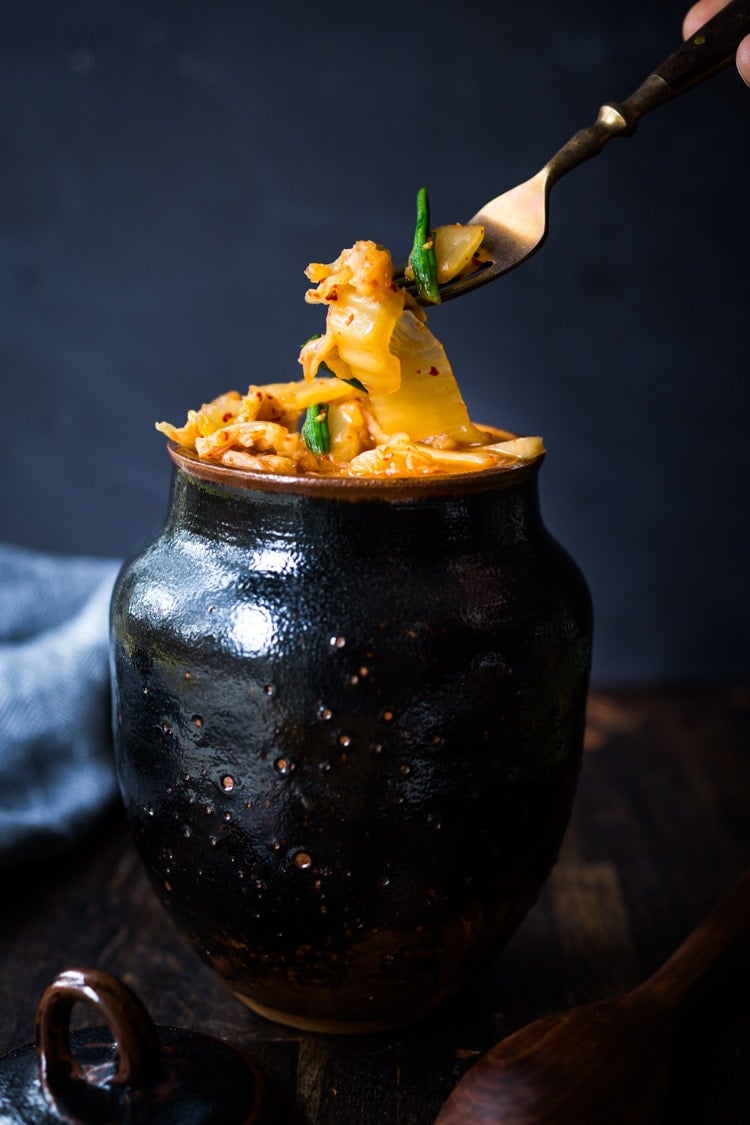 2. Beet and Cabbage Kraut!  A simple easy, small-batch recipe for Beet and Cabbage Sauerkraut that anyone can make using a mason jar, that takes only 20 minutes of hands-on time. Full of good healthy probiotics that will energize the body, boost immunity and help heal the gut.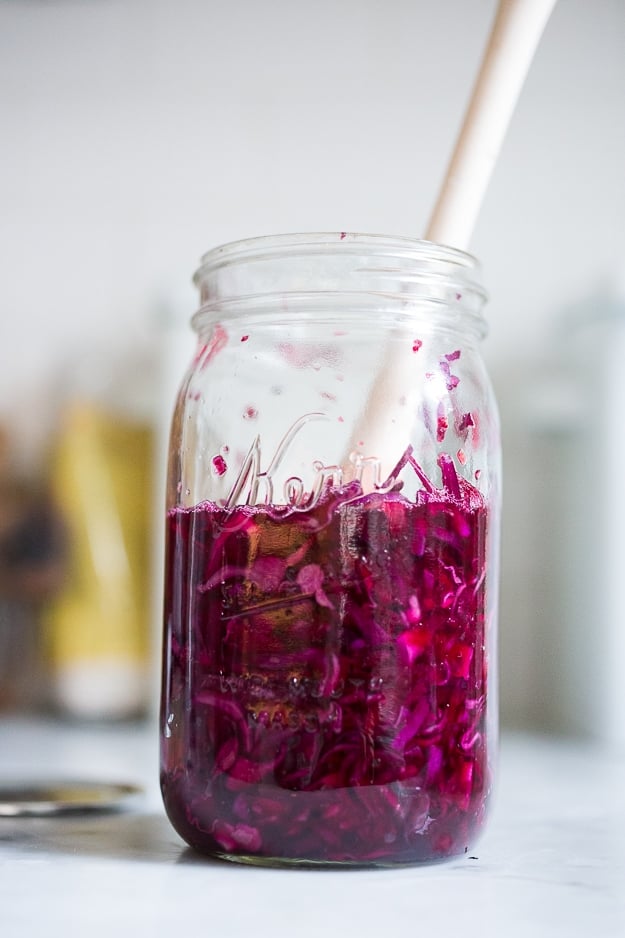 3.) Water Kefir!   A fruit-infused, slightly fermented, bubbly sparkling fruit water (kind of like Kombucha but easier) and full of healthy probiotics to energize, boost immunity and help heal the gut! Infuse with any fruit you like!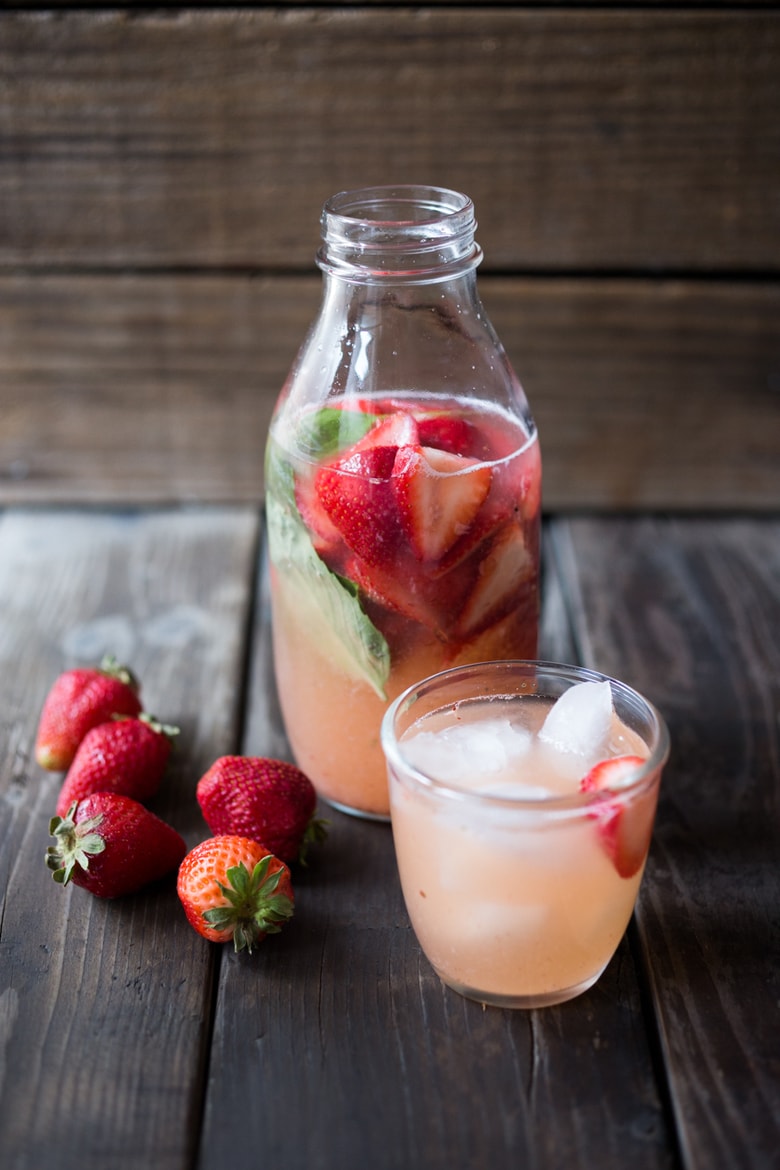 4. Fermented Pickles! How to make Fermented "Kosher" Dill Pickles! A simple recipe for making the most flavorful, crunchy, tangy, garlic dill pickles with only 15 minutes of hands-on time. The pickle brine is a probiotic "tonic"- drink it daily for energy, and to help boost immunity.  Simple easy instructions!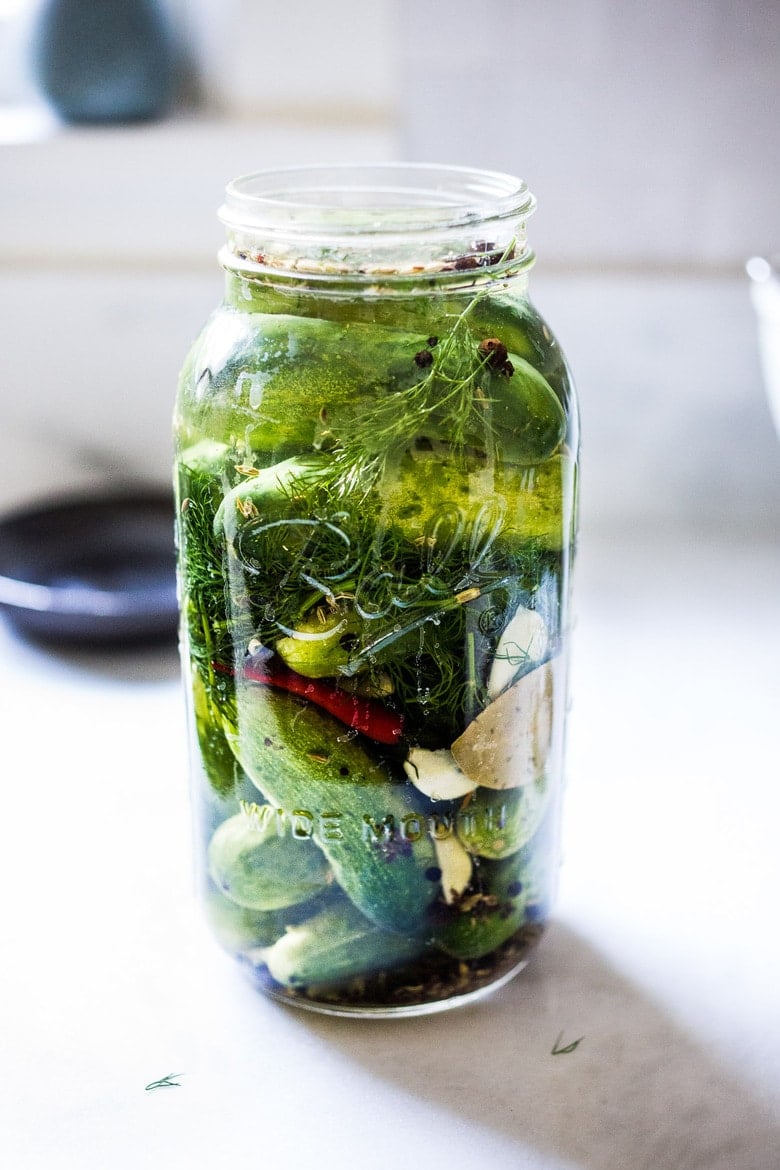 5.) Beet Kvas!  A sparkly Ukrainian probiotic drink made with beets, sea salt and water. Full of healthy probiotics from the Lacto-fermentation, Beet Kvass is believed to help boost immunity.  It tastes slightly sweet, tangy, earthy and salty- but in a good way! With just 10 minutes of hands-on time,it is so simple- just let mother nature take its course.  (Allow 2 weeks for fermentation- see notes for speeding up this process.)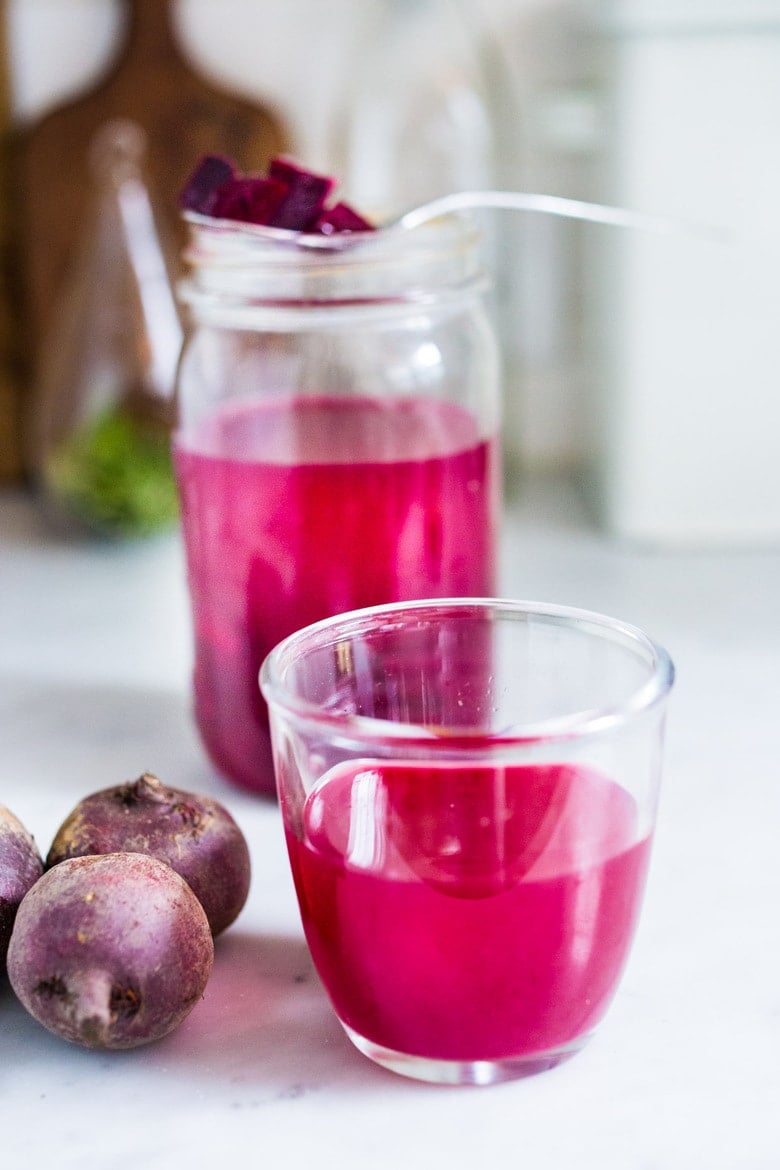 Fermented Cucumber Kimchi Pickles! Slightly fermented Cucumber Kimchi Pickles that can be made in 3-5 days with 20 minutes of hands-on time! Full of healthy Probiotics.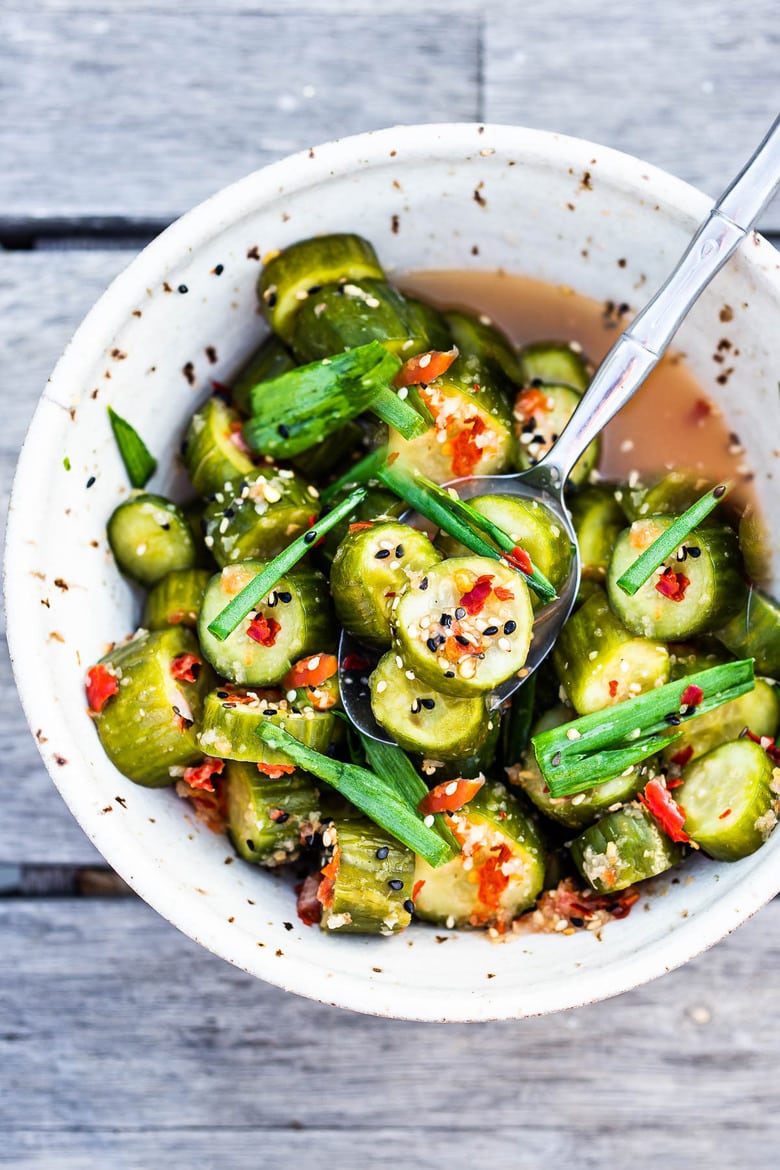 6. Curtido! A fermented Salvadorian Slaw (like Kraut) made with cabbage, carrots, onion and oregano. Simple to make, full of healthy probiotics! Use on Tacos, Pupusas, quesadillas or enchiladas as a delicious healthy condiment!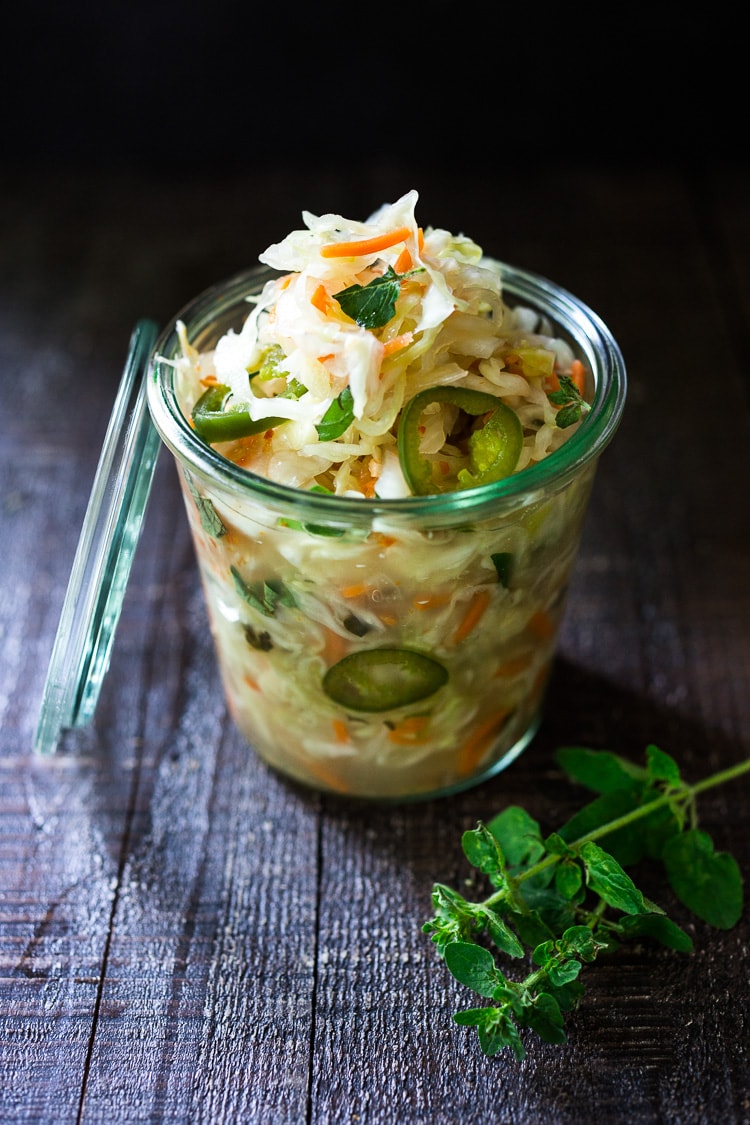 7. Homemade Yogurt! How to make homemade Yogurt from scratch- full of healthy probiotics to energize and boost immunity, here's an easy step by step guide with no special equipment needed!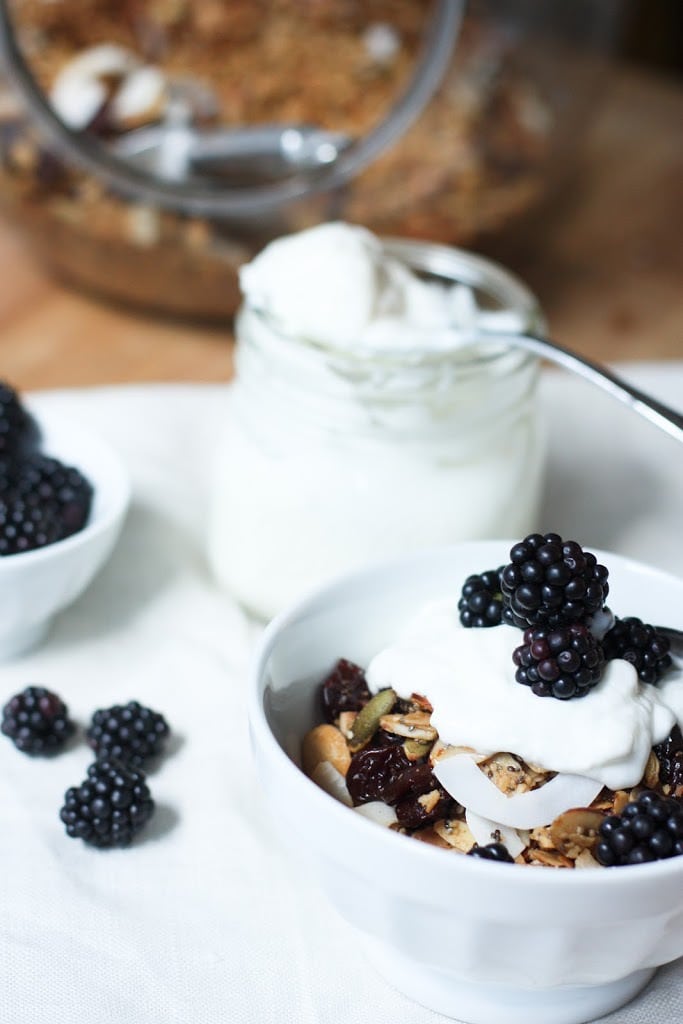 7. Fermented Hot Sauce! This simple recipe for Fermented Hot Sauce uses fresh chilies, with no special equipment and only 20 minutes of hands-on time! Use spicy peppers or mild peppers- up to you. The flavor will blow you away! So tasty!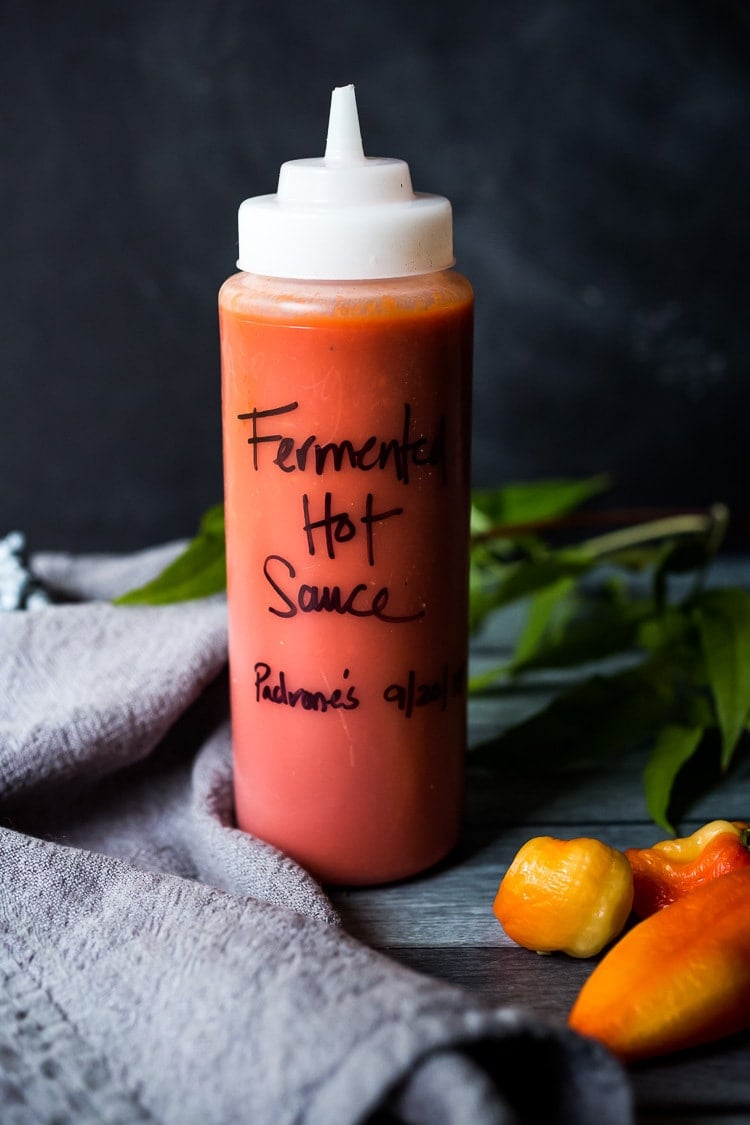 8. Turmeric Sauerkraut! How to make Turmeric Sauerkraut- this small-batch recipe that is full of immunity-boosting probiotics and can be made in 3 days! Fast, simple and easy!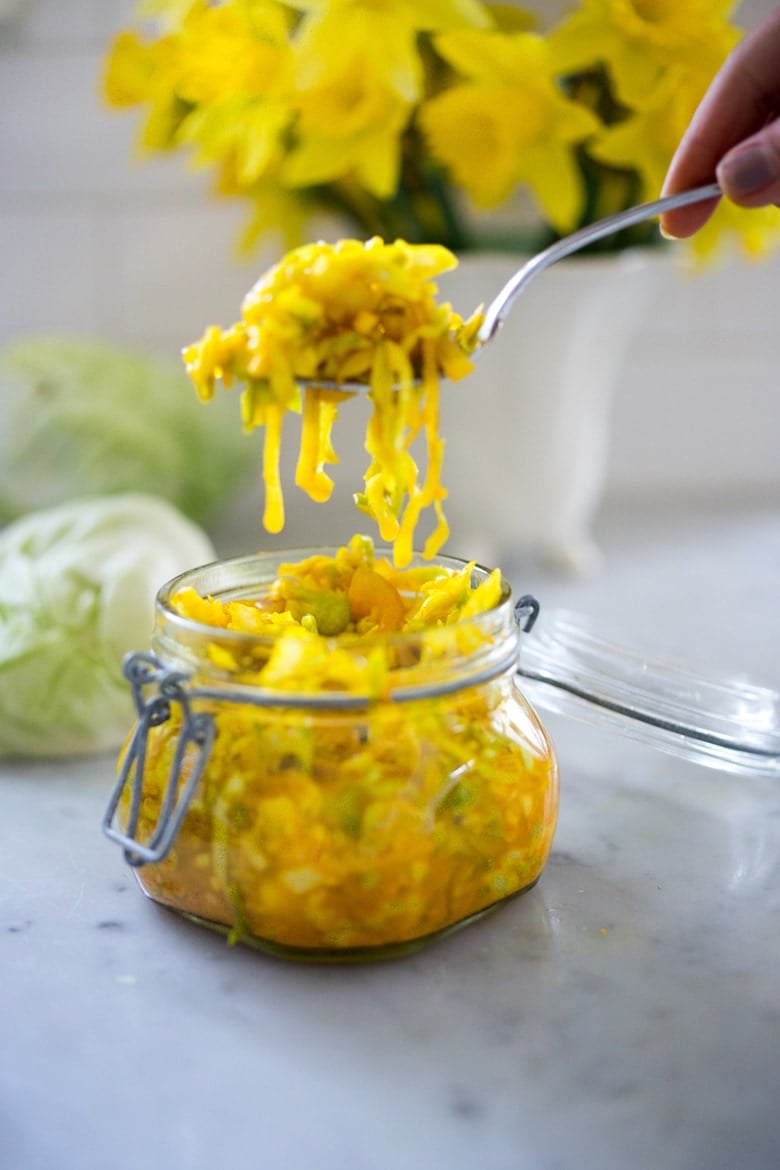 9. Apple Cider Switchel – a healthy, energizing, probiotic drink made with apple cider vinegar (w/the "mother" in it), lemon, and ginger -to boost immunity, help with digestion and increase energy!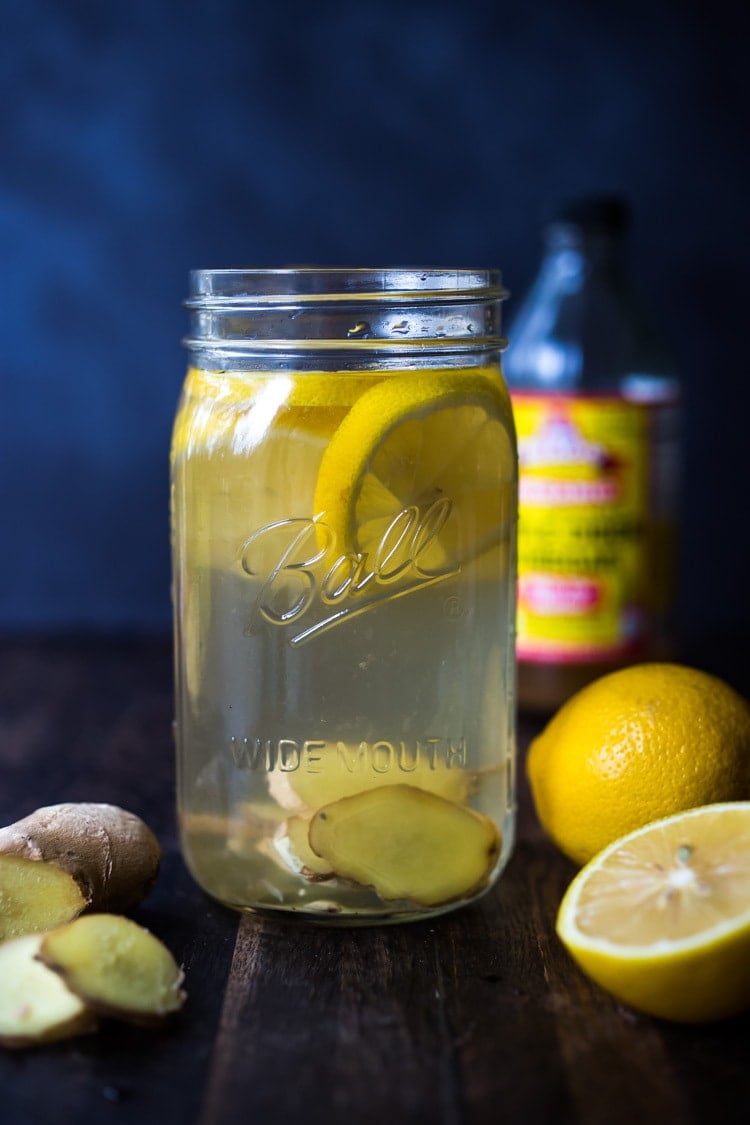 10.) Raw Apple Cider Dressing  A simple recipe for Raw Apple Cider Vinaigrette, an easy "Everyday" salad dressing full of healthy probiotics. Make with your choice of honey or maple!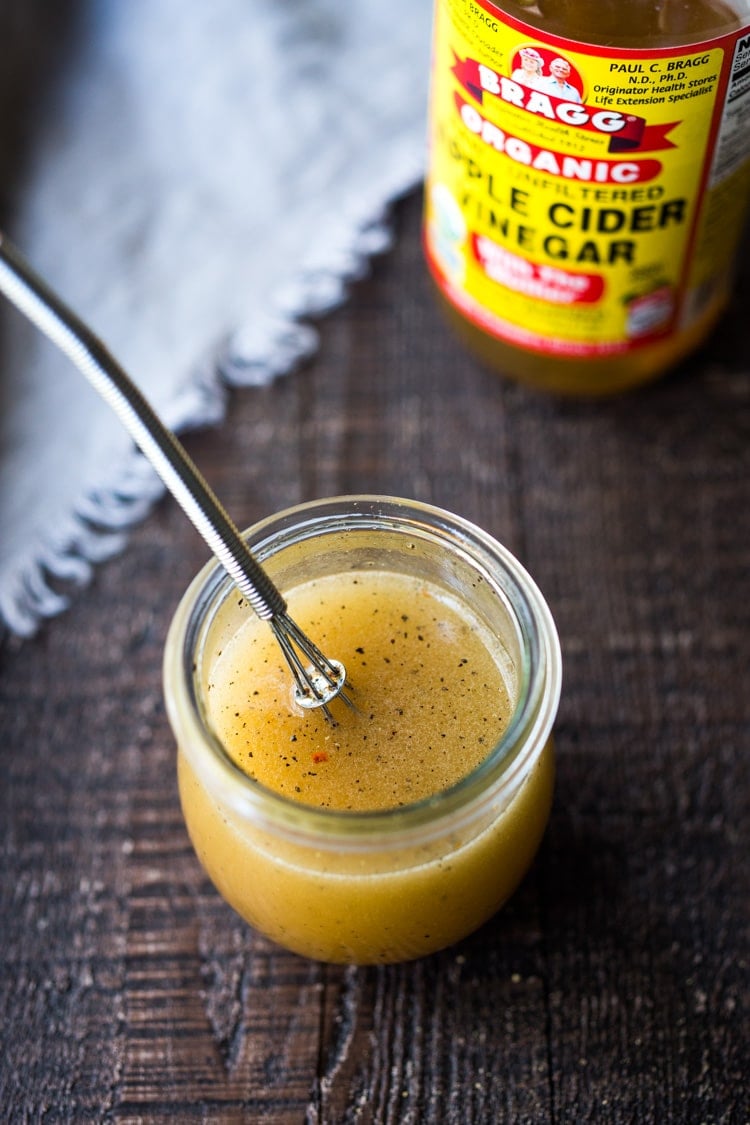 11. Miso!   This Vegan Ramen or this Spicy Miso Ramen with Salmon are both made with miso– a fermented soybean paste that is full of healthy probiotics.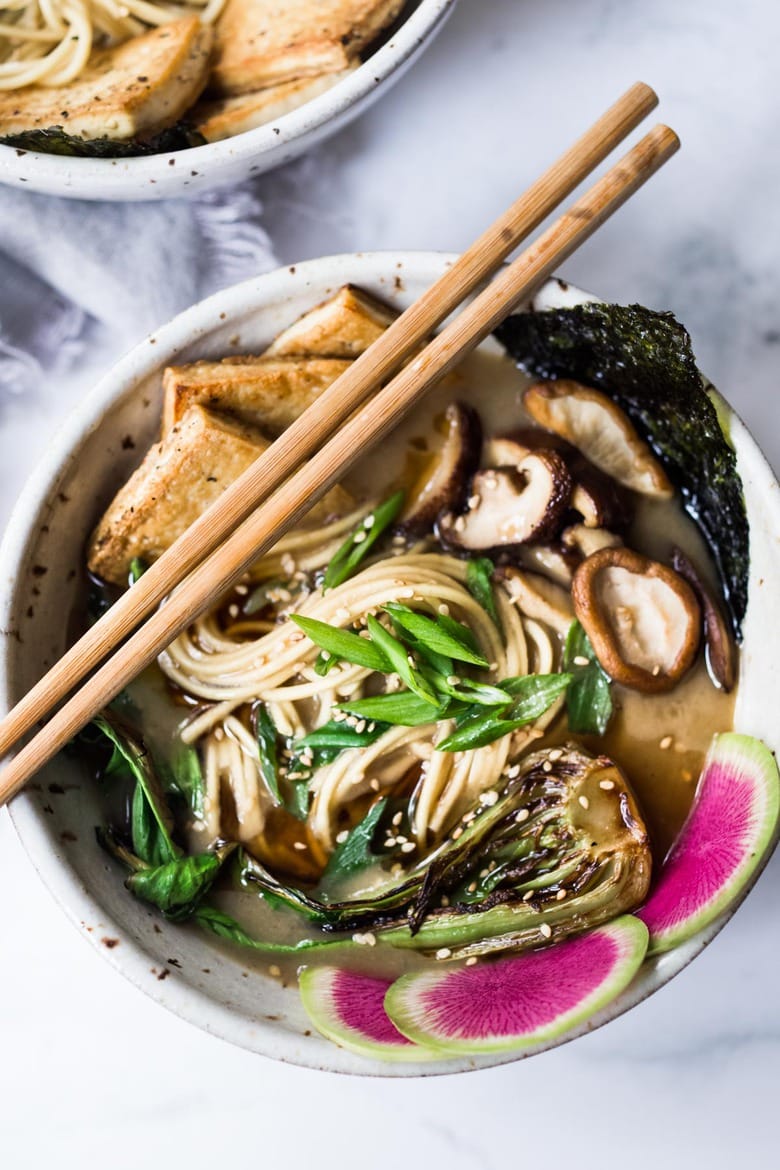 12.) Tempeh!  Made from Fermented Soy Beans, tempeh is a great source of Probiotics. This Blackened Tempeh Salad (or wrap) with Avocado, Kale, Radishes, Pickled Onions and Creamy VEGAN Cajun Ranch Dressing can be made into a hearty entree salad, grain bowl, or packable wrap.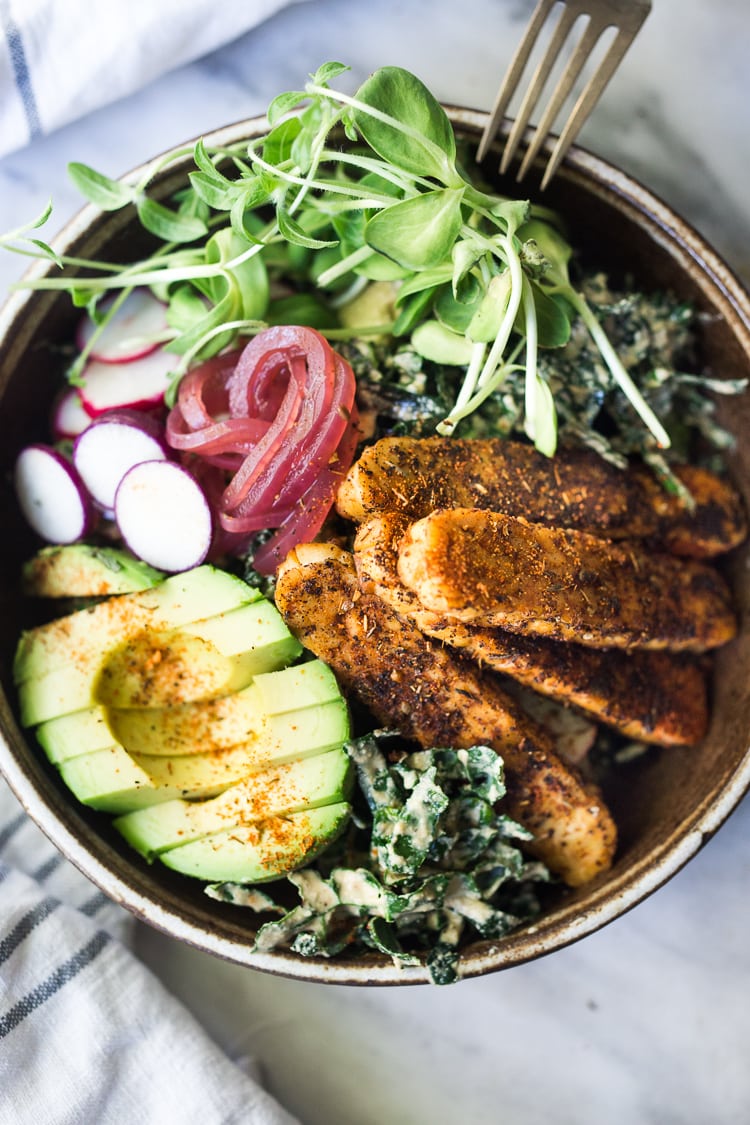 How can I boost my Immune System Quickly?
Eat more fruits, veggies (PREBIOTICS!) raw foods, high in anti-oxidants.
Eat fermented foods: (PROBIOTICS) Foods alive with healthy bacteria- homemade kraut, pickles, kimchi, yogurt, etc.
EAT slowly-digestible starches -beans, legumes, sweet potatoes, whole grains (POST BIOTICS)
SLEEP
BREATH- move that body every day.
TAKE Supplements: VITAMIN C, ZINC, VITAMIN D
Lower anxiety-causing events
Limit Sugar and processed foods (that cause inflammation)
QUIT SMOKING!!!
Recipes High in Antioxidants:
I like to think of antioxidants in terms of color. Produce with richest vibrant colors, tend to have the highest antioxidants. This is a generality mind you, but just keep this tucked away as you shop the produce aisle. Look for red, purple, orange, deep greens, and golden yellows! Berries are particularly high in antioxidants as well as dark chocolate and green tea- and I try to always have some on hand. Eat the rainbow. 🌈
13.) Blueberries –Vegan Glow Bowl– a healthy, hearty salad loaded with antioxidants- fruits and vegetables that make the most impact on your skin, giving you a healthy glow! Vegan and delicious!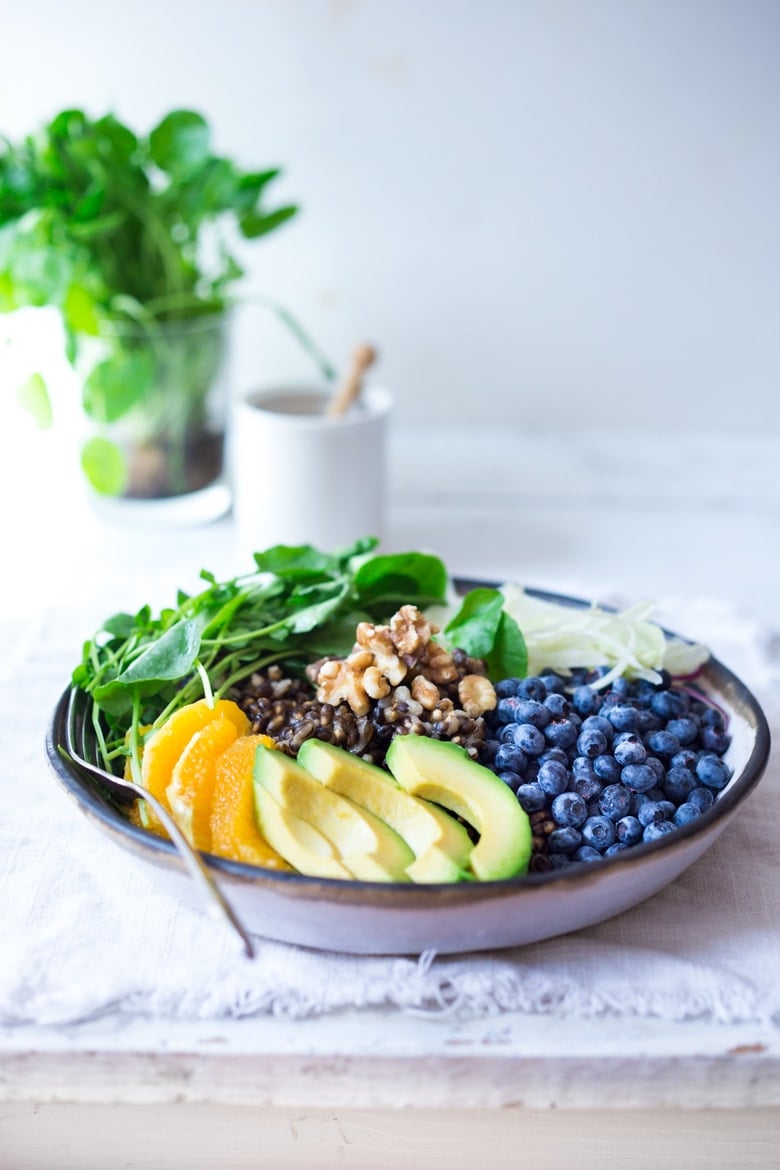 14.) DARK LEAFY GREENS  Simple Sautéed Kale and chard with garlic, shallots and lemon – a simple side dish that is vegan, low carb, Keto and full of healthy nutrients! Delicious flavor and can be made in 20 minutes!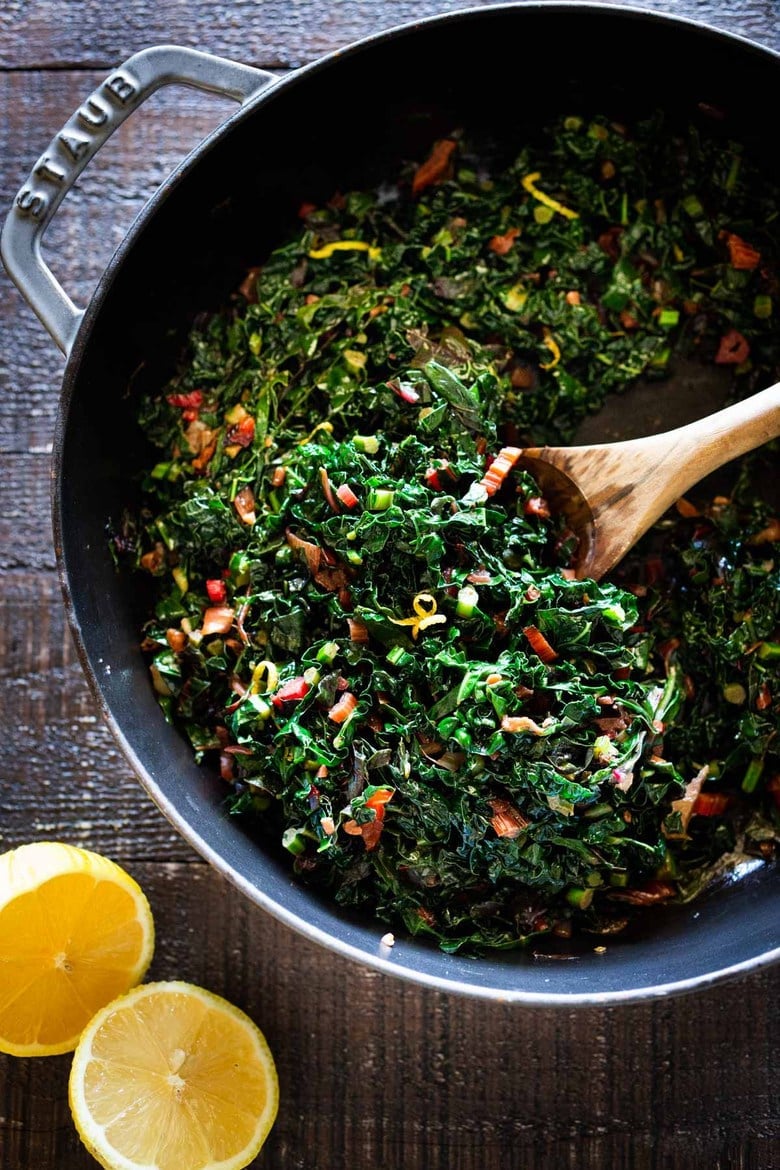 15.) SWEET POTATOES These Kyoto Roasted Sweet Potatoes with Miso, Ginger and Scallions – are an easy plant-based side that is full of healthy antioxidants! Delicious!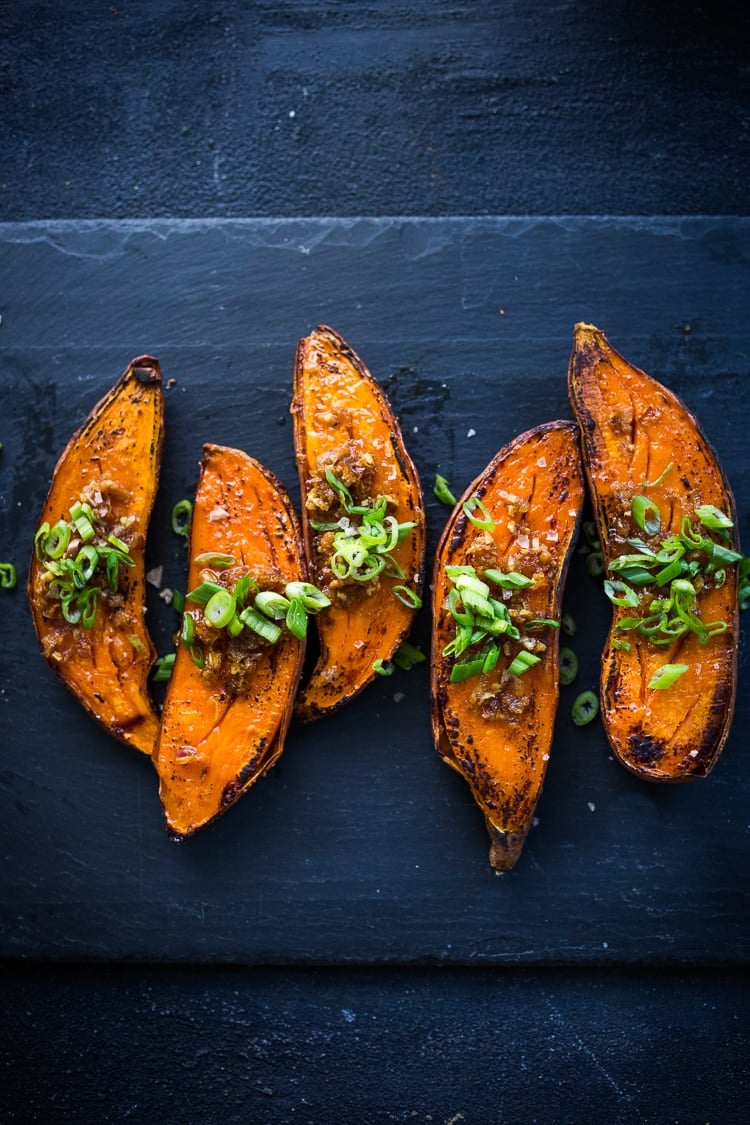 16.) Purple Cabbage! This Easy Crunchy Asian Slaw is not only a great source of antioxidants, the dressing also has miso in it- adding healthy probiotics to the mix!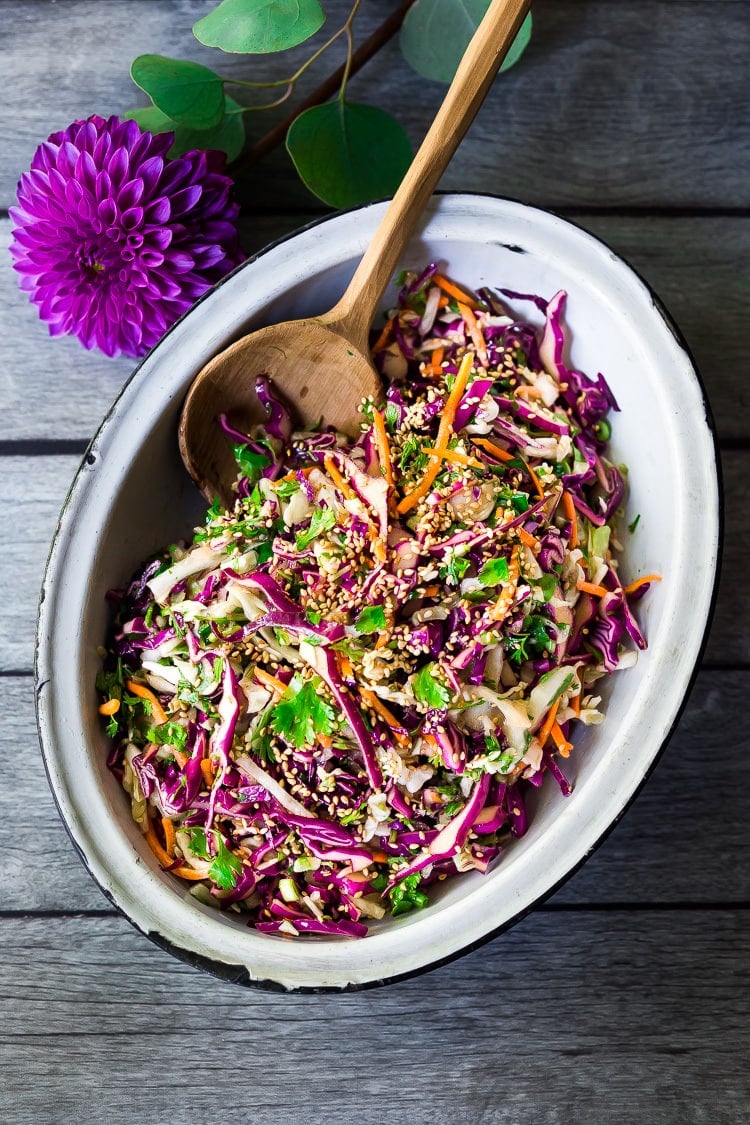 17.) RED Beets! Poke Beets!– a vegan twist on Hawaiian-style poke made with steamed beets instead of fish, this delicious beet salad can be made ahead and served over rice, greens or noodles for midweek meals!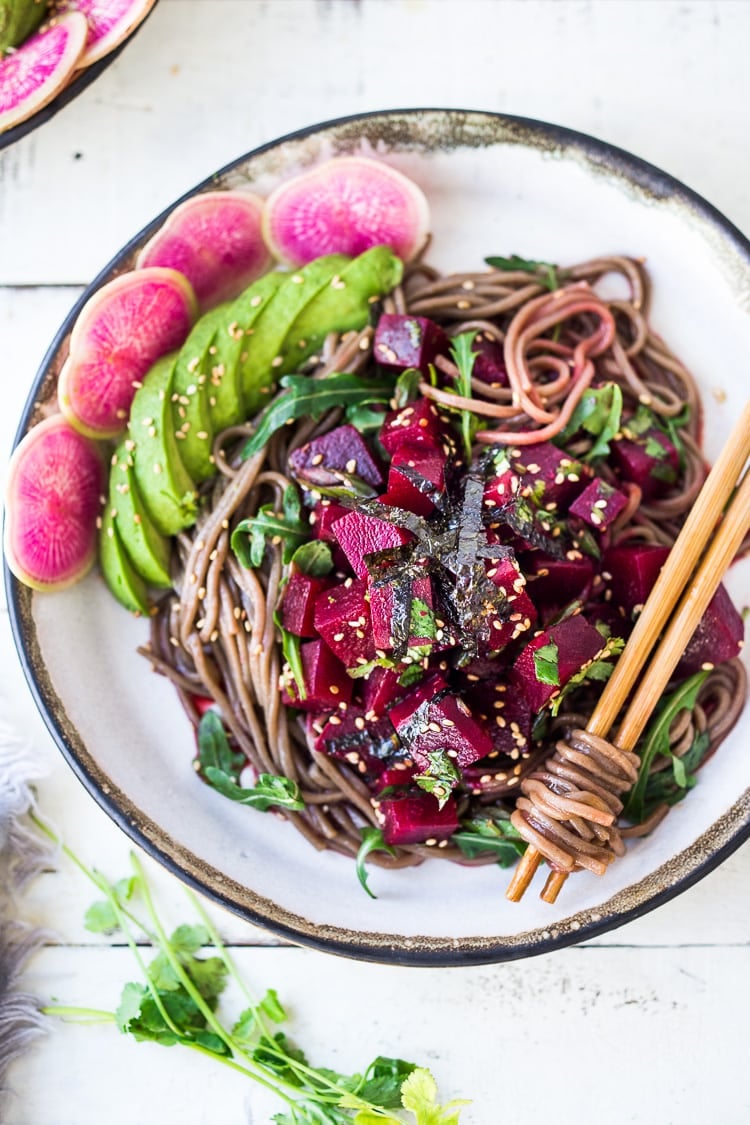 18.) Or try this warming Russian Beet Soup called Borsht! A healthy, vegan, beet and cabbage soup that can be made in an Instant Pot or on the stovetop. Warming and nourishing, Borscht is full of flavor and nutrients!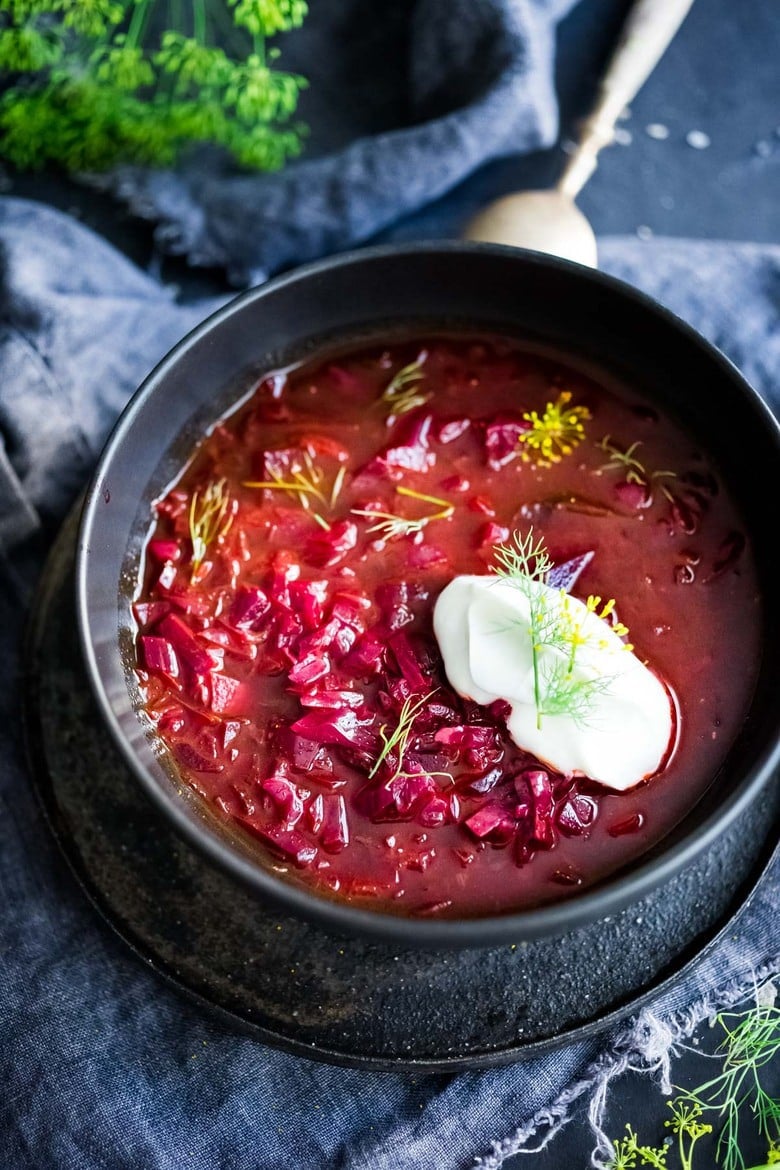 19.) Carrots! This Glowing Carrot Soup with Turmeric and with Coconut Milk is light, luscious, earthy and flavorful. It contains both carrots and fresh turmeric root – high in antioxidants.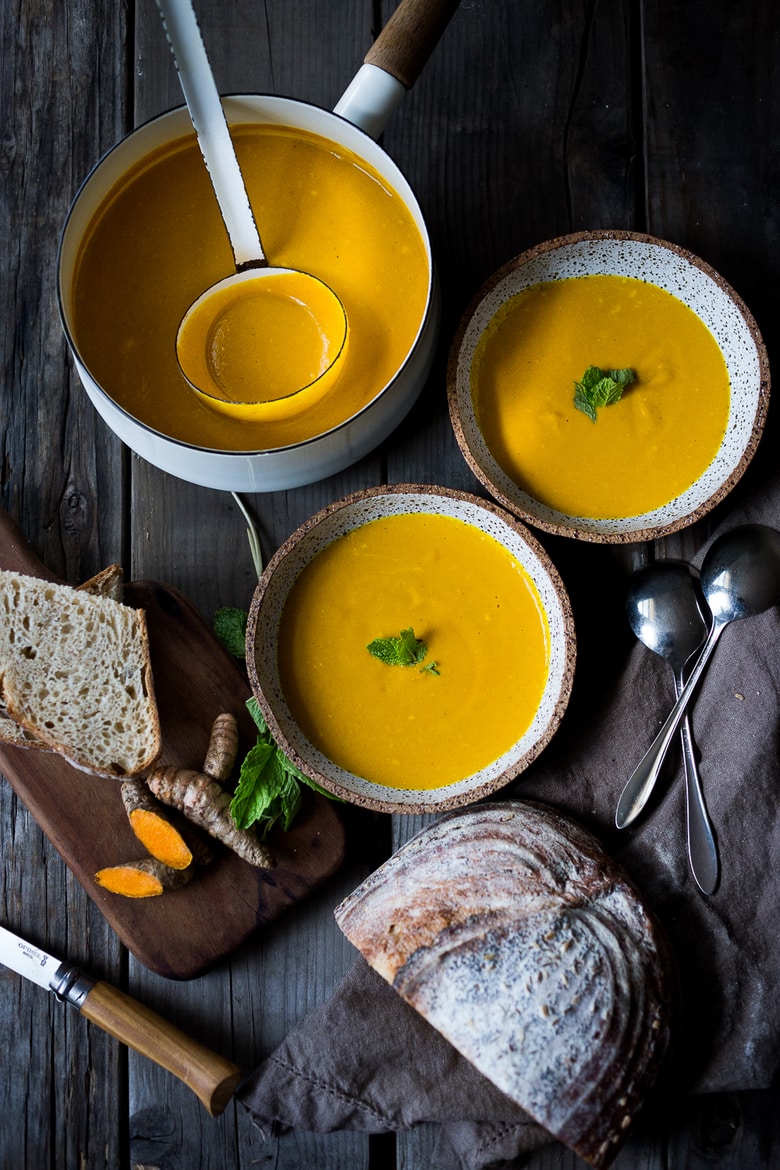 20.) Broccoli! This Vegan Broccoli "Cheddar" Soup with Jalapeño is a fast and easy weeknight recipe that is healthy, vegan and keto!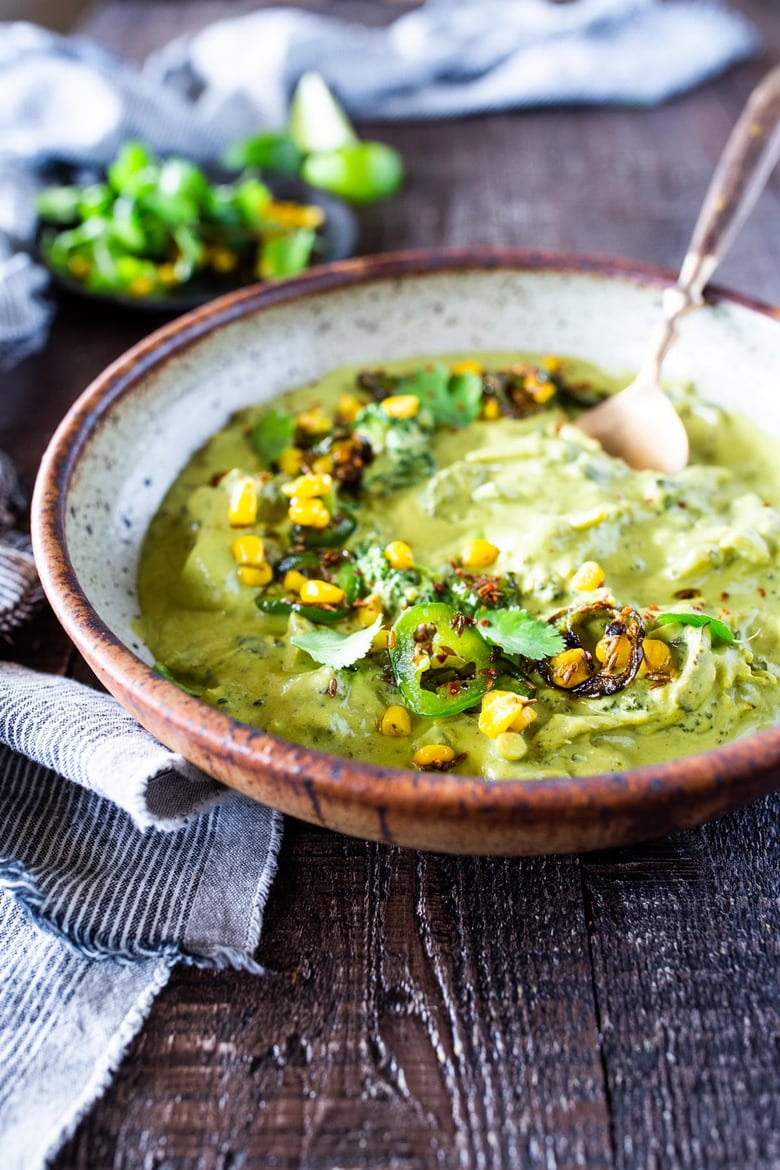 21.)  Garlic!  I tuck garlic in soups whenever I can. But sometimes I like to make Roasted Garlic (using whole heads of garlic or peeled garlic cloves). Spreadable, buttery, sweet, earthy, and complex it has a multitude of uses in the kitchen! And so many health benefits! Whole cloves can be stored in olive oil in the fridge for up to 10 days, or made into a paste, to add to soups, stews, sauces, dressings and mashes.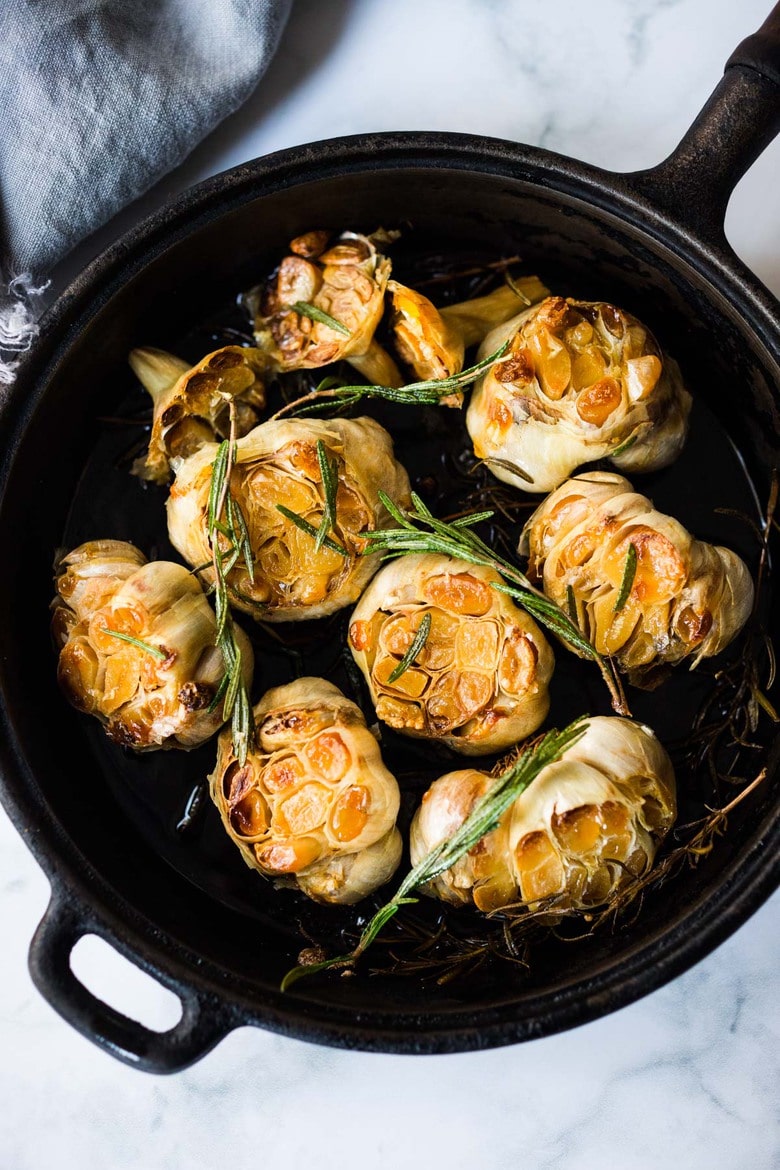 22.) Spinach!  Again, dark leafy greens! Try this Warm Winter Salad – a hearty, Middle Eastern salad made on a sheet pan with roasted cauliflower, carrots, fennel and chickpeas, topped with wilting spinach, drizzled with Everyday Tahini Sauce and sprinkled with fresh dill and Dukkah. Vegan and Gluten-free.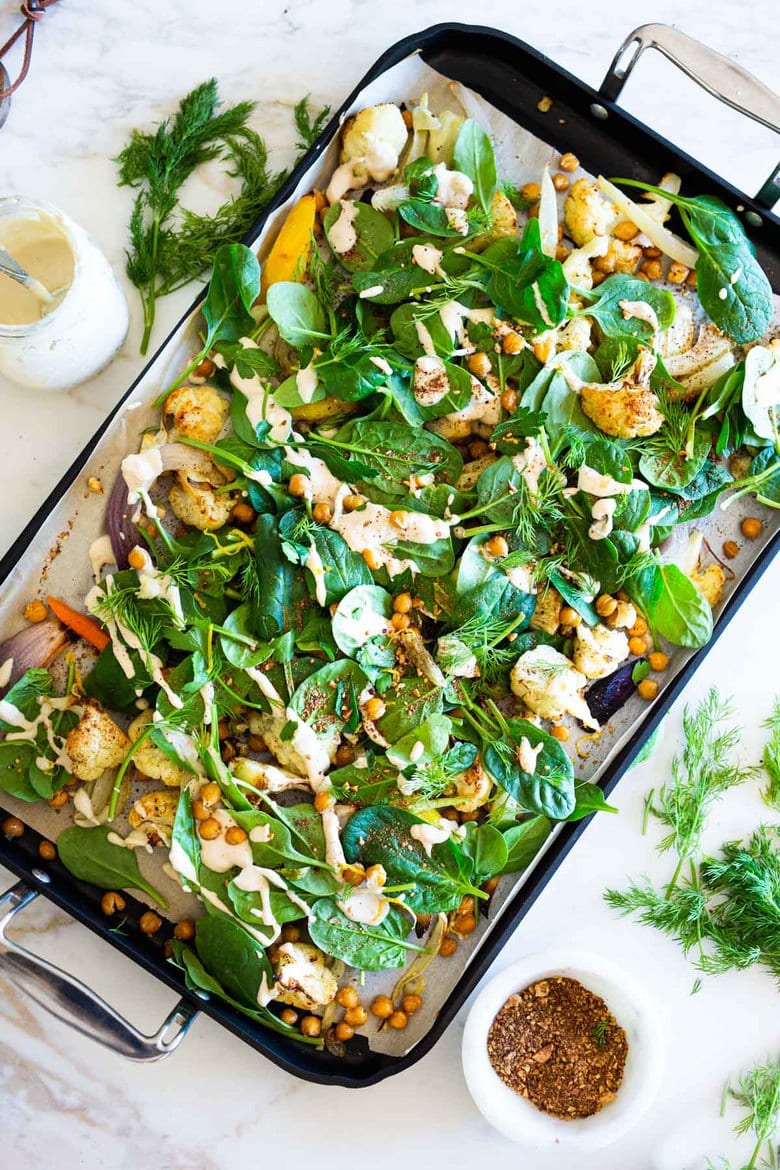 23.)  Yellow Turmeric Root!  Turmeric Broth Soup!  A naturally healing, soothing and comforting, Ayurvedic soup that is highly customizable to your needs. Vegan and GF adaptable, full of antioxidants.
Be sure to GO HERE for more Turmeric Recipes and the TOP 3 Benefits of Turmeric!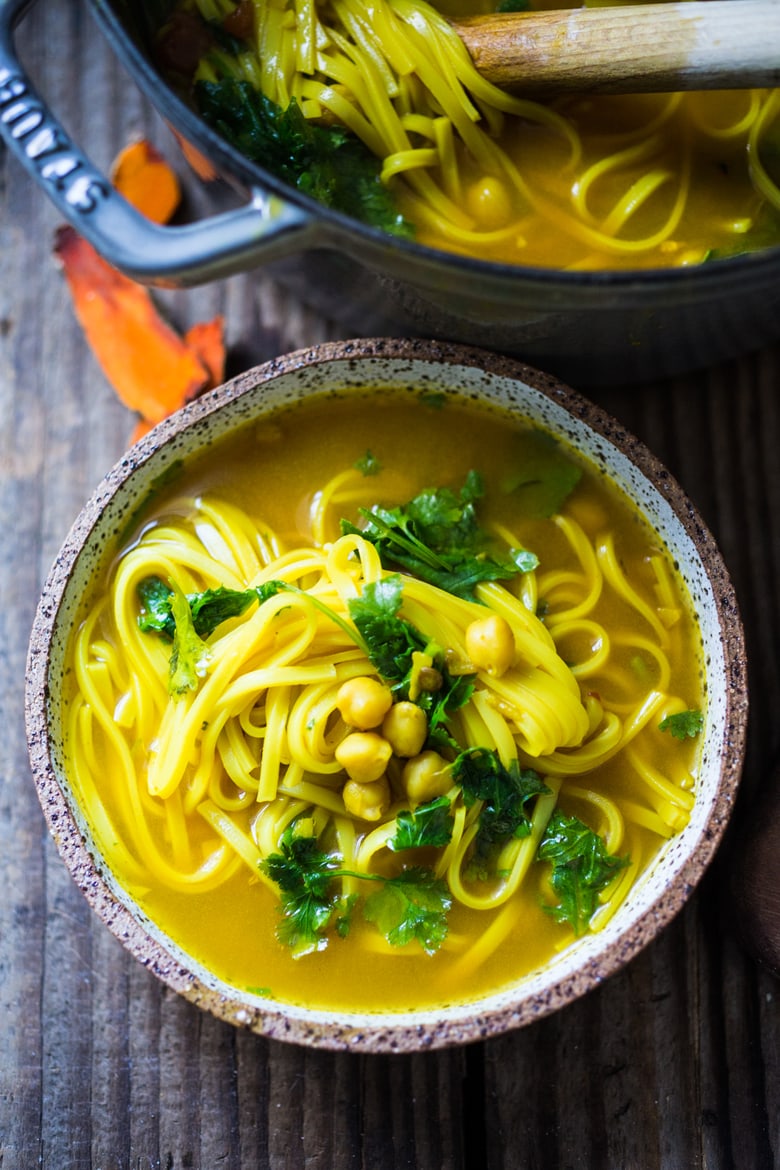 Or try this TURMERIC GINGER ELIXIR called JAMU JUICE. you can drink this hot like tea or chilled.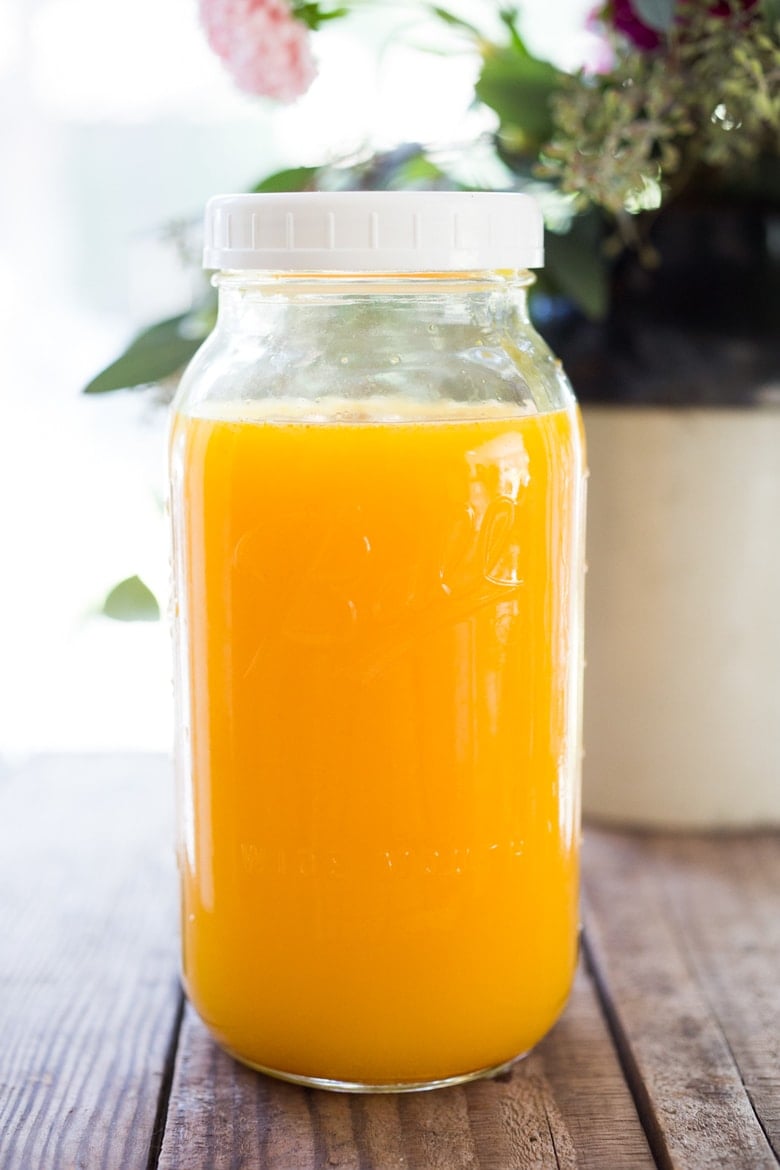 24. Strawberries!  Here's a simple Strawberry, Arugula and Black Rice Salad with basil and crumbled Goat cheese and a simple Balsamic dressing. Strawberries are showing up in Santa Barbara as I type, so delicious!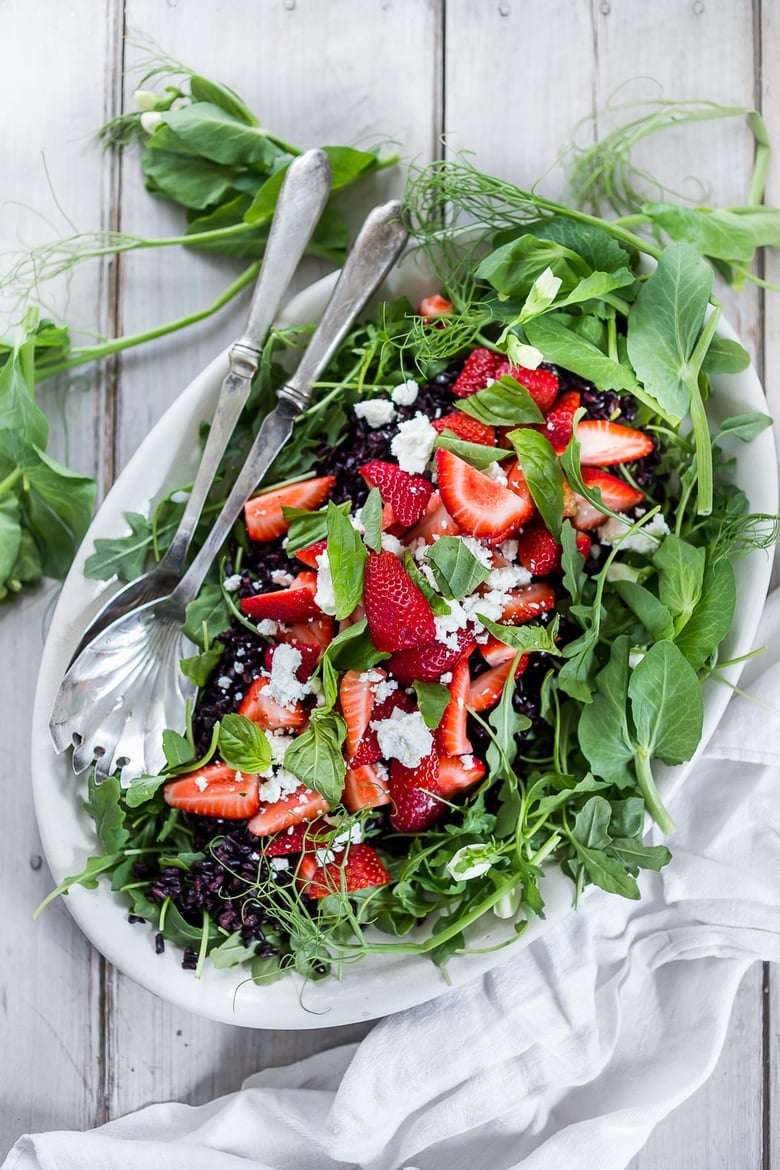 Or Give this Strawberry Tabouli a try! It's made with quinoa and almonds and cucumbers and of course, vibrant strawberries.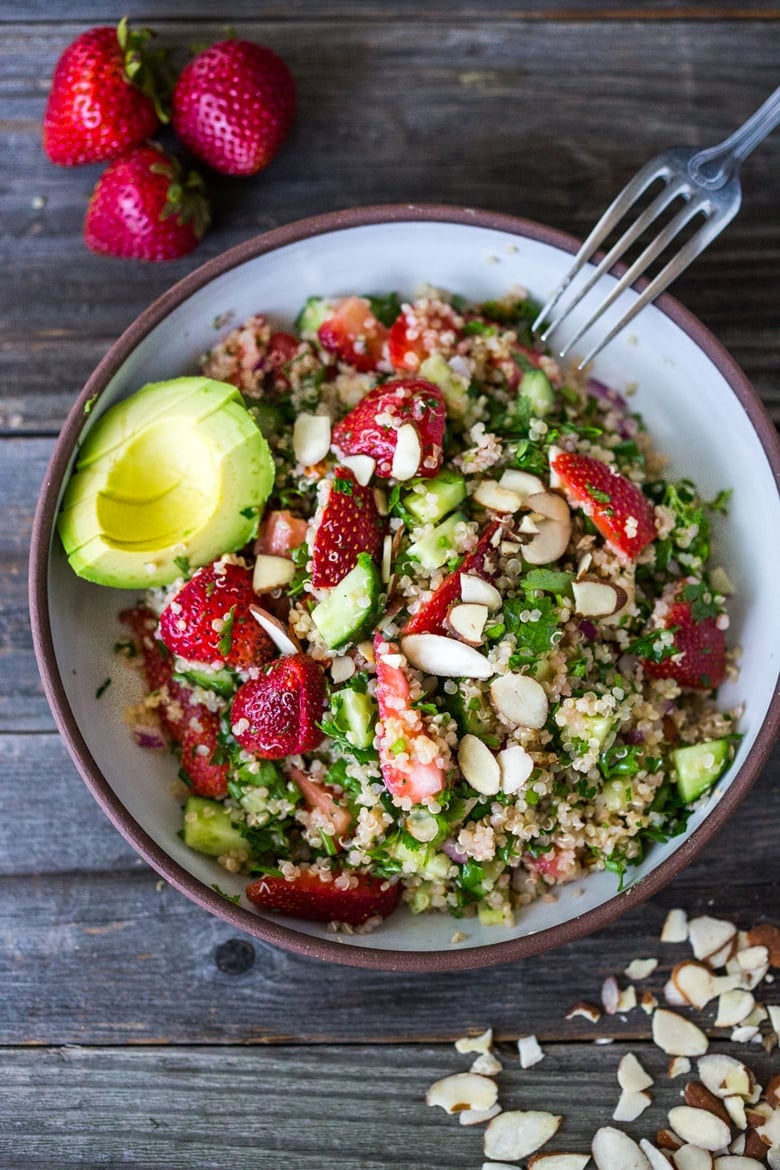 25. Green Tea!  This Matcha Green Tea & Pineapple Smoothie with Kale is not only an instant mood lifter and energizer, but it is also full of healthy antioxidants!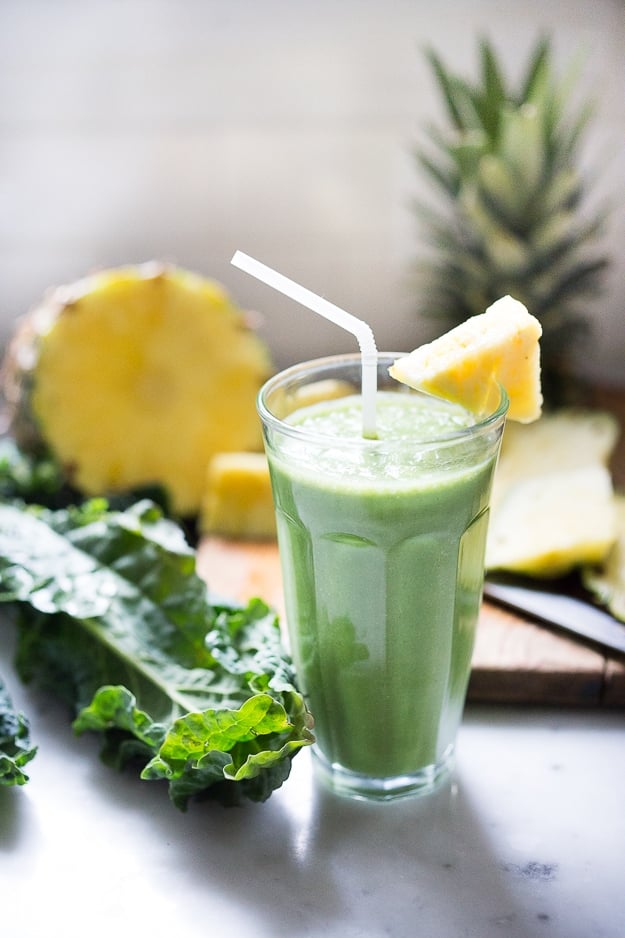 Foods high in Vitamin C like this Citrus Avocado Salad are also immune-boosting foods!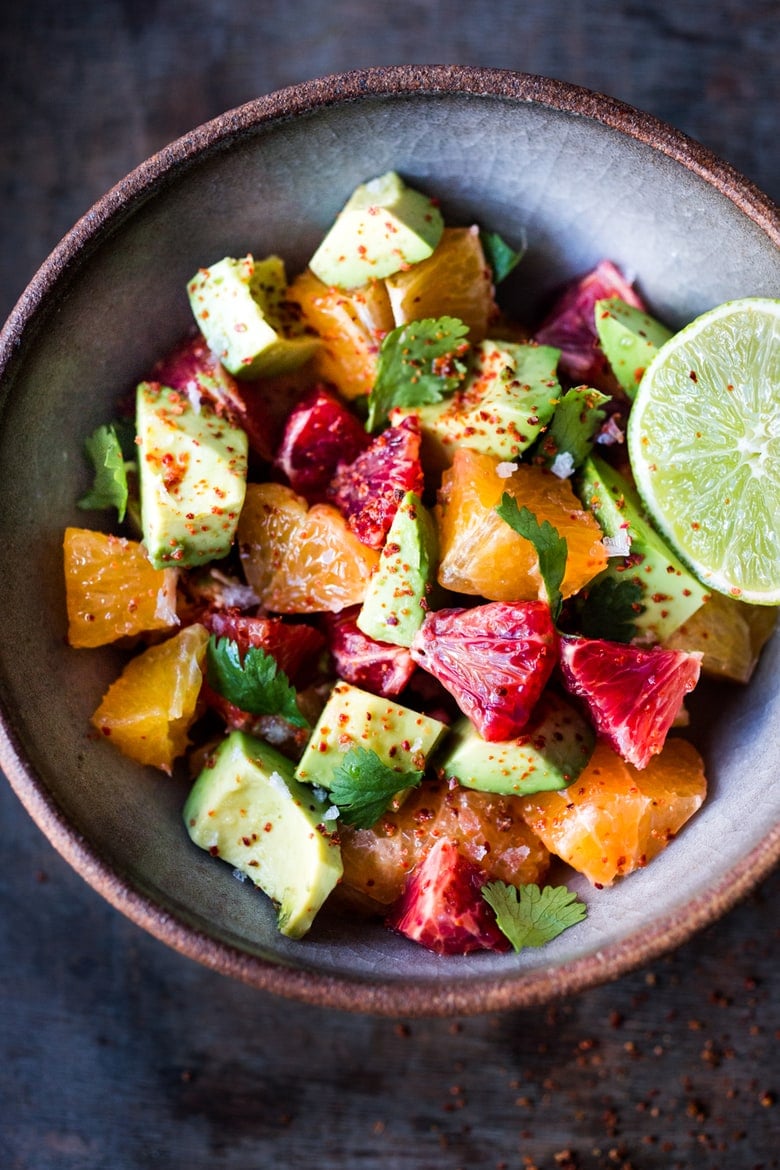 This ORANGE BEET and FENNEL SALAD is also packed full of antioxidants and Vitamin C!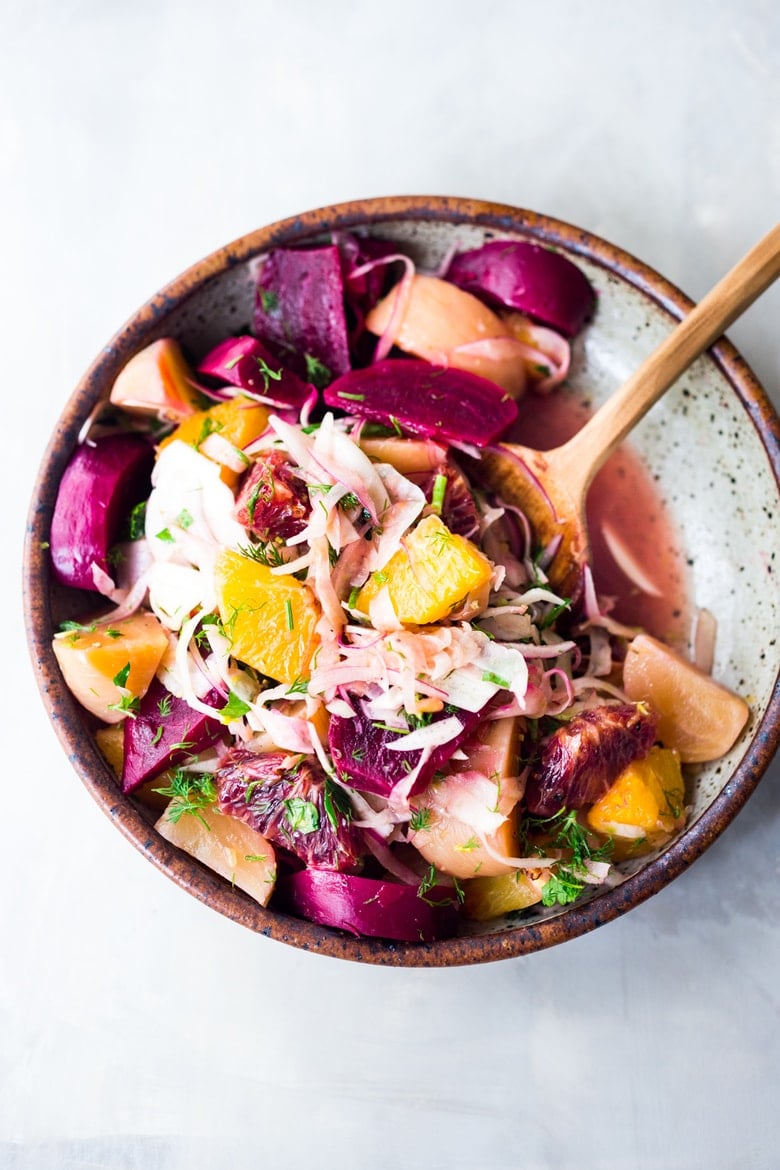 10 Foods that are High in Zinc: (or take a supplement) 
Oysters (canned, cooked or raw)
 lamb, beef and Chicken Thighs
Oats
Dark chocolate (unsweetened)
Other factors to consider: Too much stress and too little rest/sleep are probably the most taxing on the immune system. Turn the news off, and find your peace. You know how to do this. And if you live in the Northern areas with little sun exposure, consider taking a little vitamin D until the summer months.
What I'm doing personally: Getting lots of sleep (including naps), limiting anxiety (aka, turning off the news),  eating a lot of fresh, raw colorful produce (prebiotics), consuming gut-supporting, healthy bacteria (probiotics)  in the form of fermented foods. Eating SLOWLY-Digestable starches (beans, whole grains, sweet potatoes) called "postbiotics", that nourish the good bacteria in the little intestine. Taking extra vitamin C and Zinc. Getting outside in the sunshine for vitamin D,  BREATHING, walking barefoot on the beach, allowing the healing energy of the earth to work its magic. 😉
As always, be gentle with your bodies, you want to support and bolster your immune system- with daily moderate changes-  and not overly stress it or challenge it by doing too much or taking too much.
Gently daily care, friends.
xoxoxo
Sylvia
Print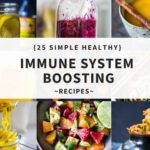 25 Immune System Boosting Recipes!
Author:

Sylvia Fountaine

Prep Time:

30

Cook Time:

30

Total Time:

1 hour

Yield:

8

Category:

health, immunity

Method:

fermented

Cuisine:

american
---
Description
25 Immune-Boosting Foods and Recipes to help us all stay healthy or help minimize the symptoms if we do fall ill.  Fermented foods -full of healthy probiotics, fresh fruits veggies with antioxidants, Vitamin C, and Zinc, these simple immunity-boosting recipes can easily be incorporated into our everyday diet.
---
---
Instructions
Pick out a few to try this week!
---
Notes
Leave your favorites in the comments below.
Keywords: immunity-boosting foods, foods to help immune-system, immunity-boosting recipes, immune-system support, fermented foods, probiotic foods, probiotic recipes