A flavorful, healthy Zucchini Basil Soup, with luscious smooth texture. Keep it vegan or swirl in a little yogurt at the end. Easy and fast!Quick and delicious Zucchini Basil Soup, can be made in 20 minutes flat!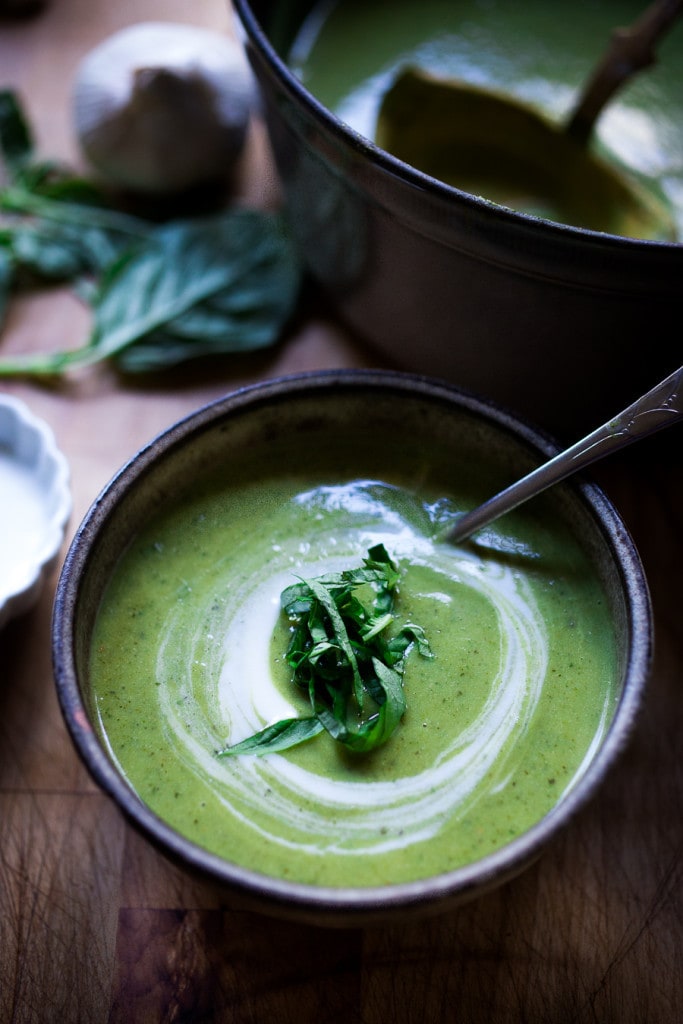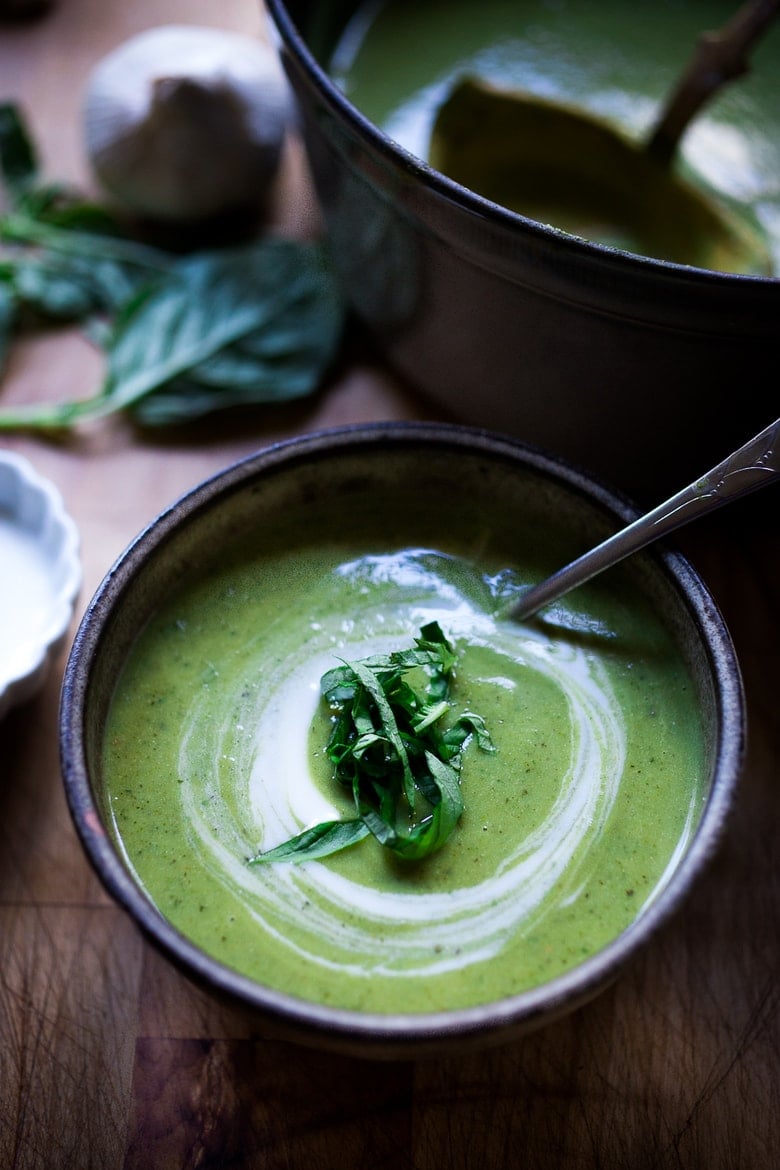 There is no charm equal to tenderness of heart. ~ Jane Austen~
Do you have a few stray zucchini hiding in your fridge that you've been putting off using? We did, and this is what became of them last night.
This simple, fast and healthy recipe for Zucchini Basil Soup requires very few ingredients and can made in 20 minutes flat. It's vegan and full-flavored, my favorite kind of recipe. Try it with basil–  or for adventurous palates, try it with fresh mint –a unique, delicious twist.
Keep it vegan, or for heartier appetites, swirl in a little  plain Greek yogurt or sour cream at the end. You could also top with crunchy croutons. The zucchini gives the soup a luscious silky quality that is really pleasant on the palate.  Serve it with crusty bread and a salad….and dinner is ready!
For more inspiration, here are few more Zucchini recipes to try: Zucchini Hummus, Rustic Zucchini Tian, and Zucchini Fritters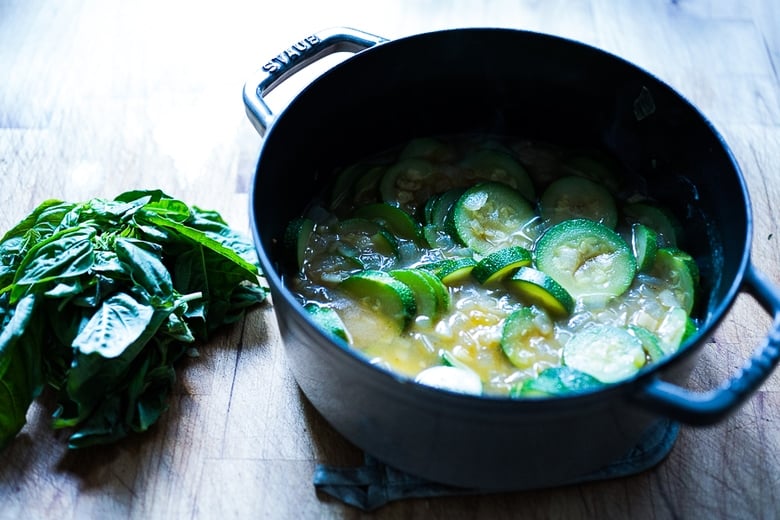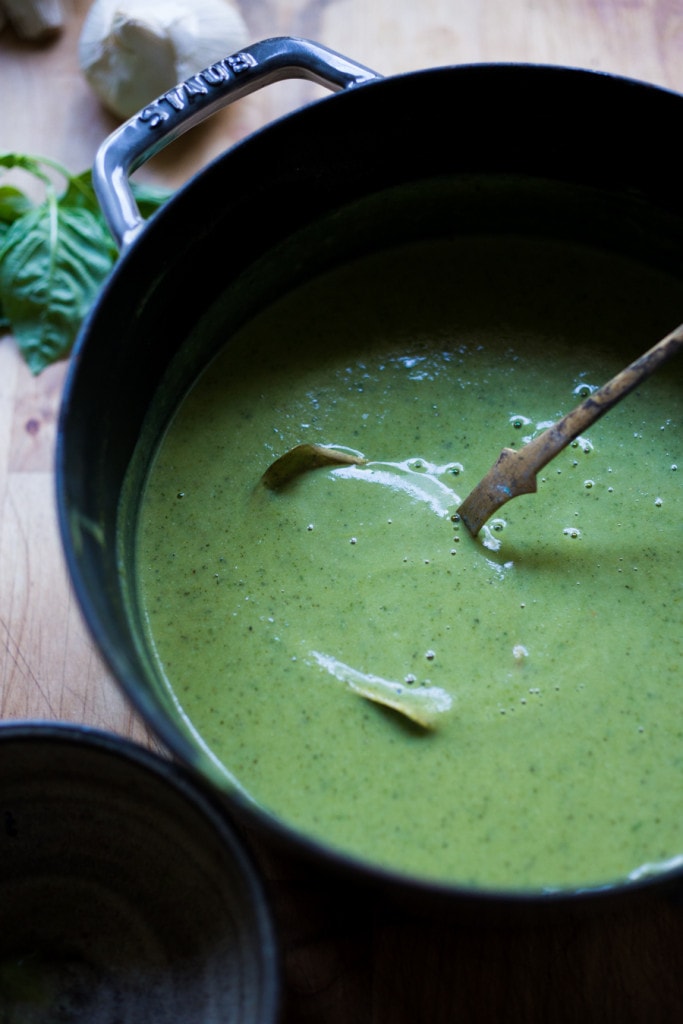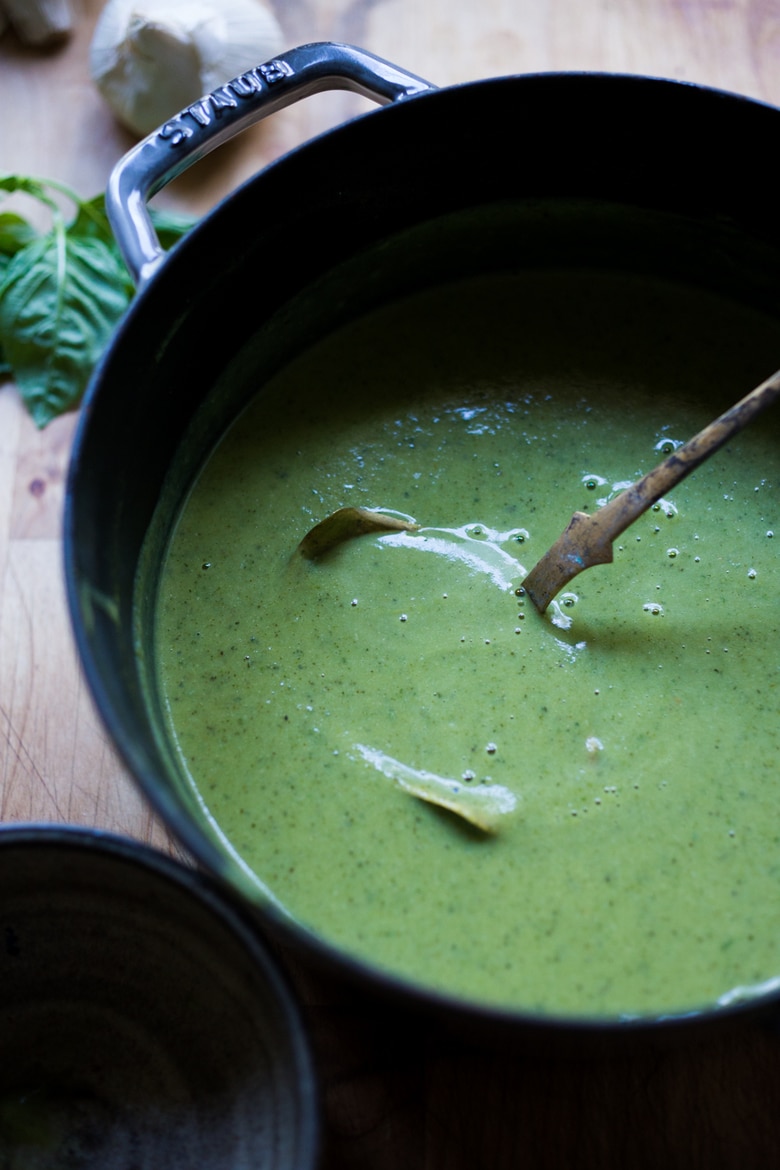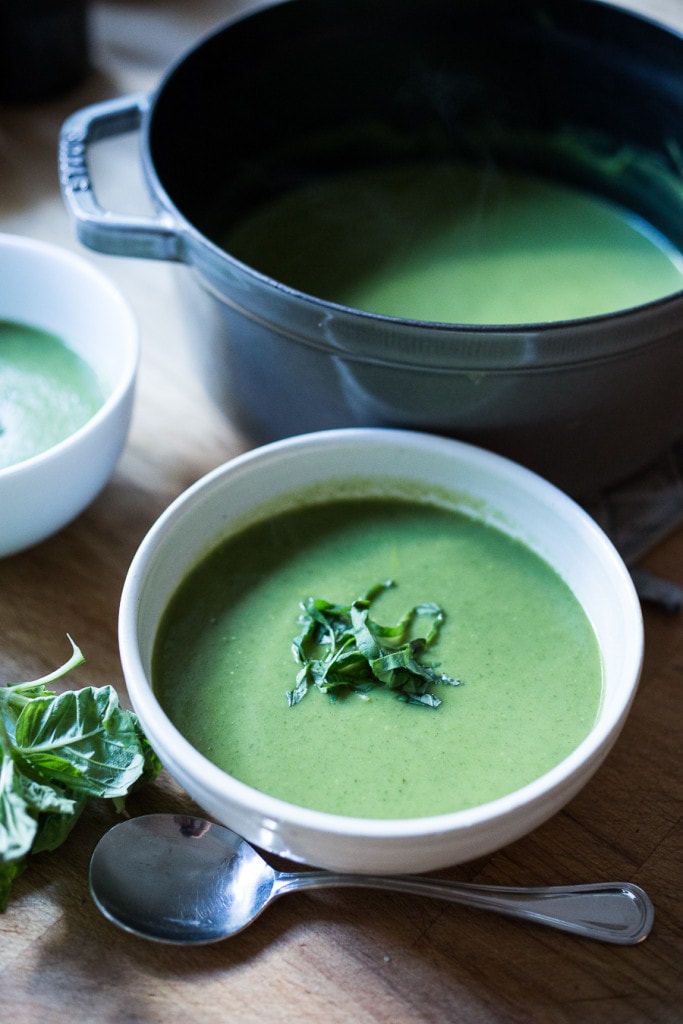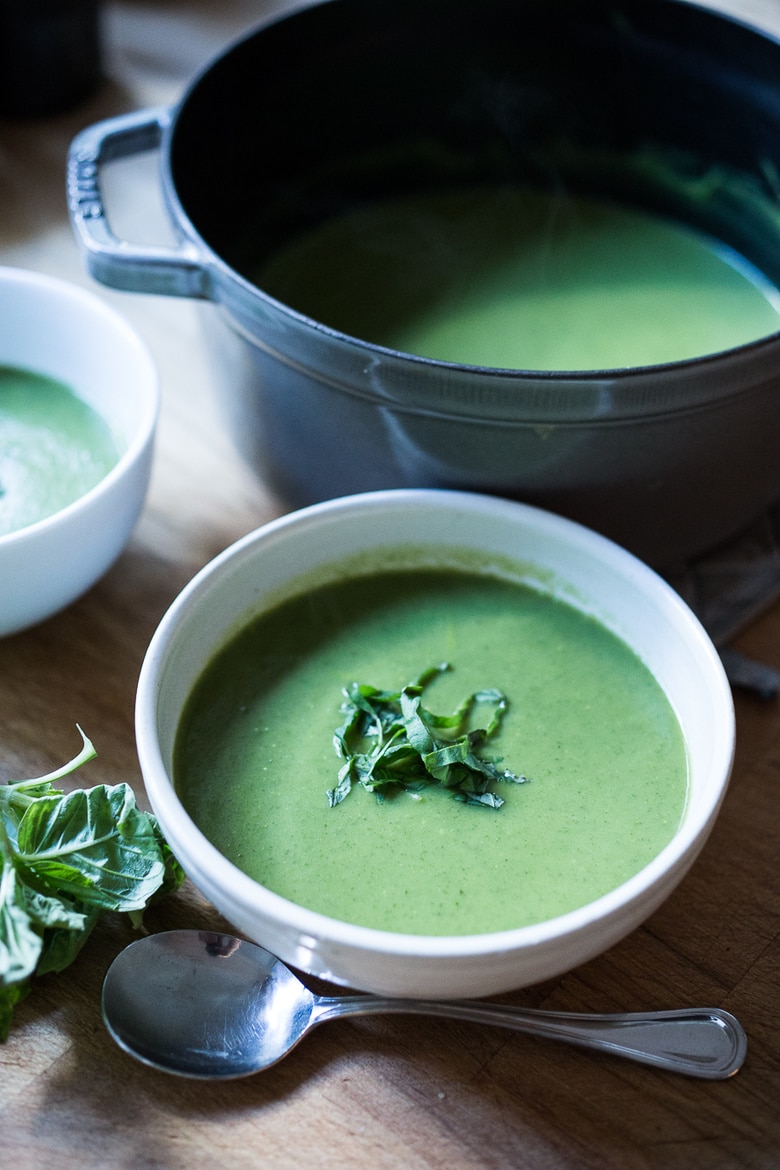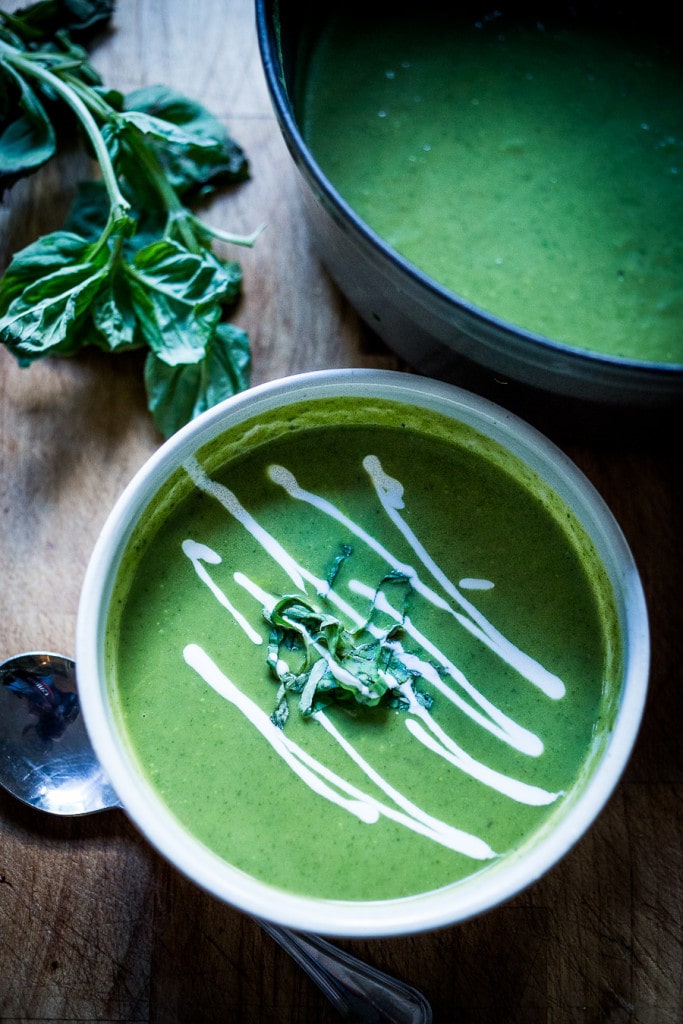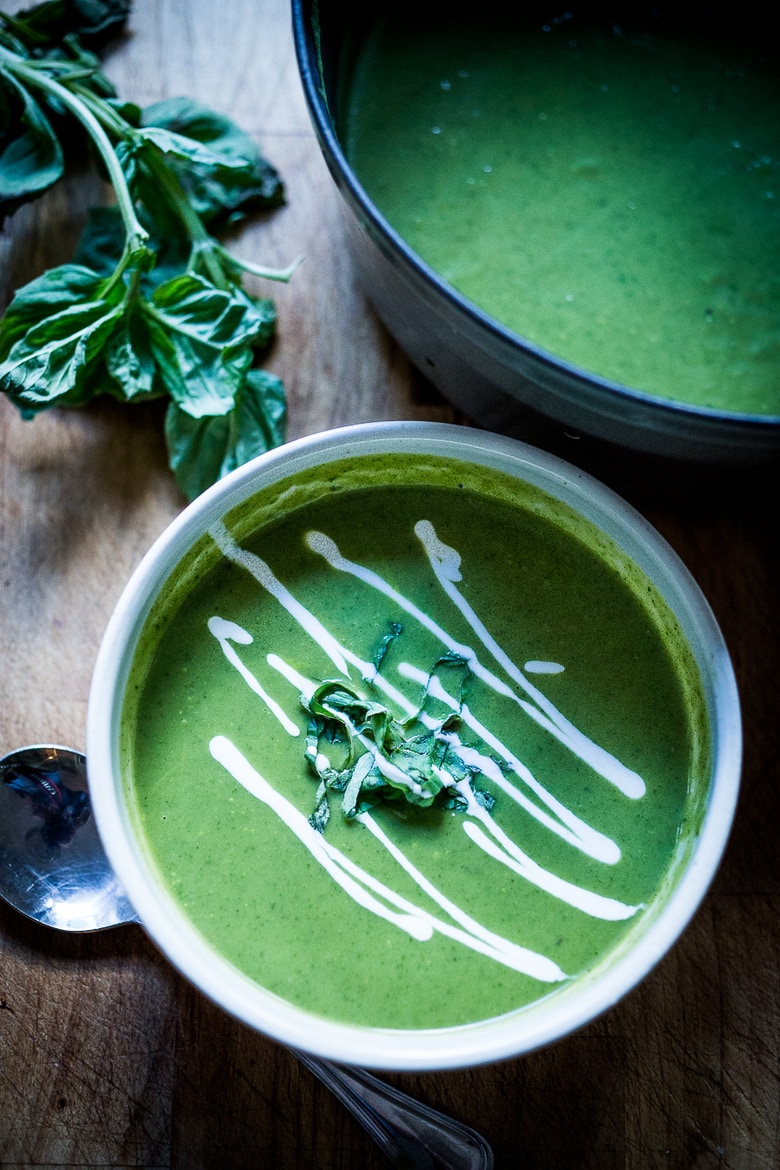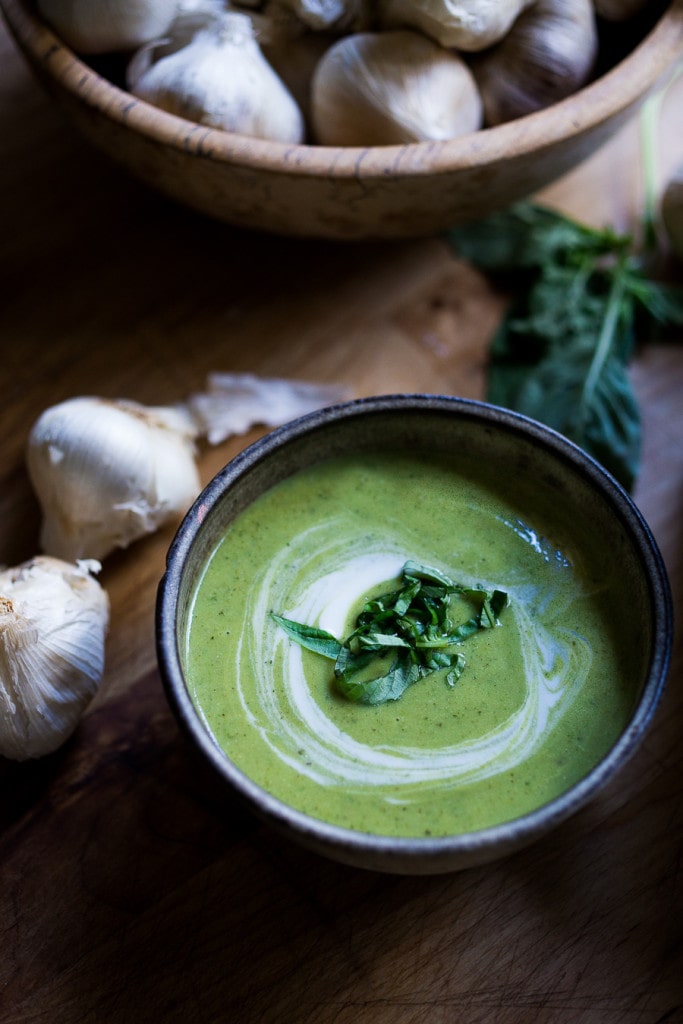 For more of my favorite Zucchini Recipes….. try these!
Print
SaveSave
SaveSave