My "go-to" healthy lunch: Middle Eastern Salad Tacos with hummus ( or baba ganoush or tahini sauce) a mound of lemony salad greens, topped with optional spiced chickpeas, fresh herbs and scallions. FAST, Vegan & oh sooooooooo Delicious!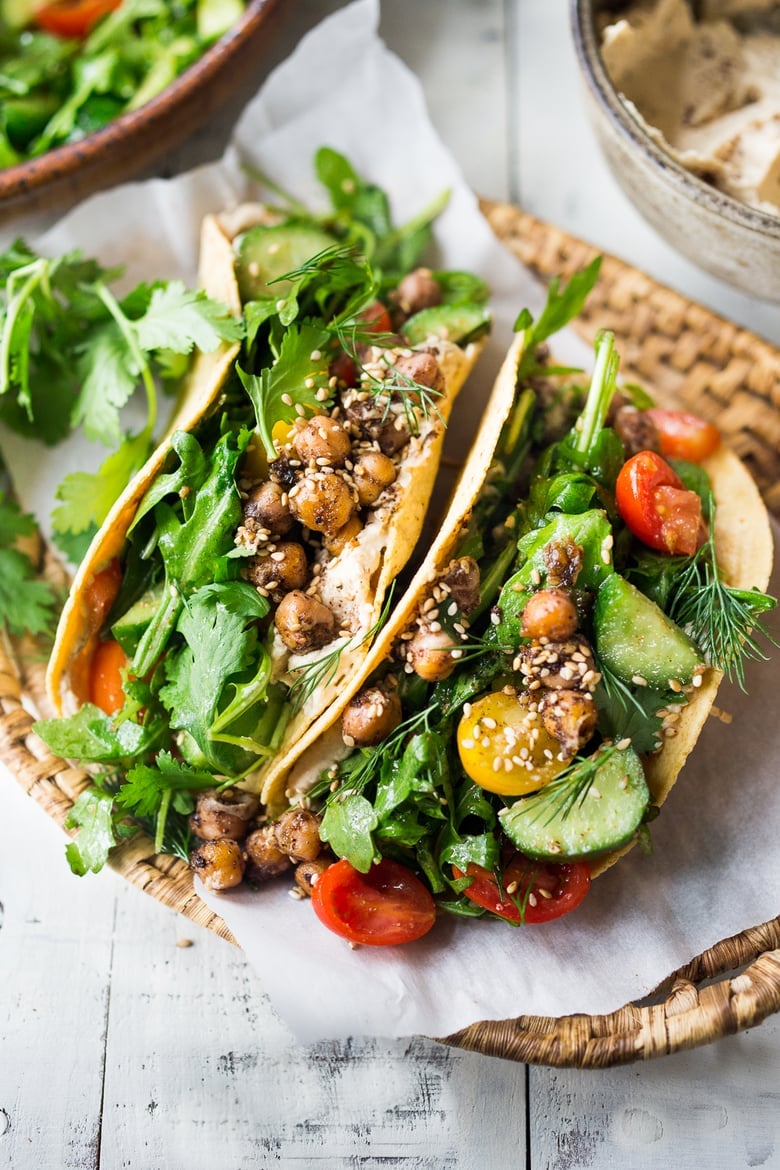 Here's a quick little meal that I make often when I want to eat a little lighter and perhaps help reverse the effects of the holidays. I've been eating versions of this since I was a kid! Middle Eastern Salad Tacos.
I call them "salad tacos" because they really are mostly salad. Yes, I embellish them at times with spiced warm chickpeas and add hummus, tahini sauce or baba ganoush to make them more hearty. But truthfully, sometimes I just use the warm tortillas as a container for the salad only, especially at lunch time.
Growing up, I would wrap my mother's amazing parsley-laden tabouli in warm tortillas with a little tahini sauce….so so good! If you've ever made the Israeli Salad here on my blog, this is another thing that ends up in a tortilla at lunch time, with a little smear of hummus, to hold it all together.
To me, the essentials to making this taste over the top wonderful, are: use warm slightly toasty tortillas. I usually just place them in our toaster oven ( or grill them over our gas stove burner).
AND the salad must be really flavorful and juicy and lemony – with a good balance between the lemon and salt. Find the balance.
Now I realize, tomatoes are not in season, so feel free to sub grated carrots or grated beets, avocado, cabbage or really any veggie you want to eat raw. Personally, I'm a sucker for tomatoes – I can't live without them, so honestly, I just try to find the best ones I can in winter. Do what makes you happy.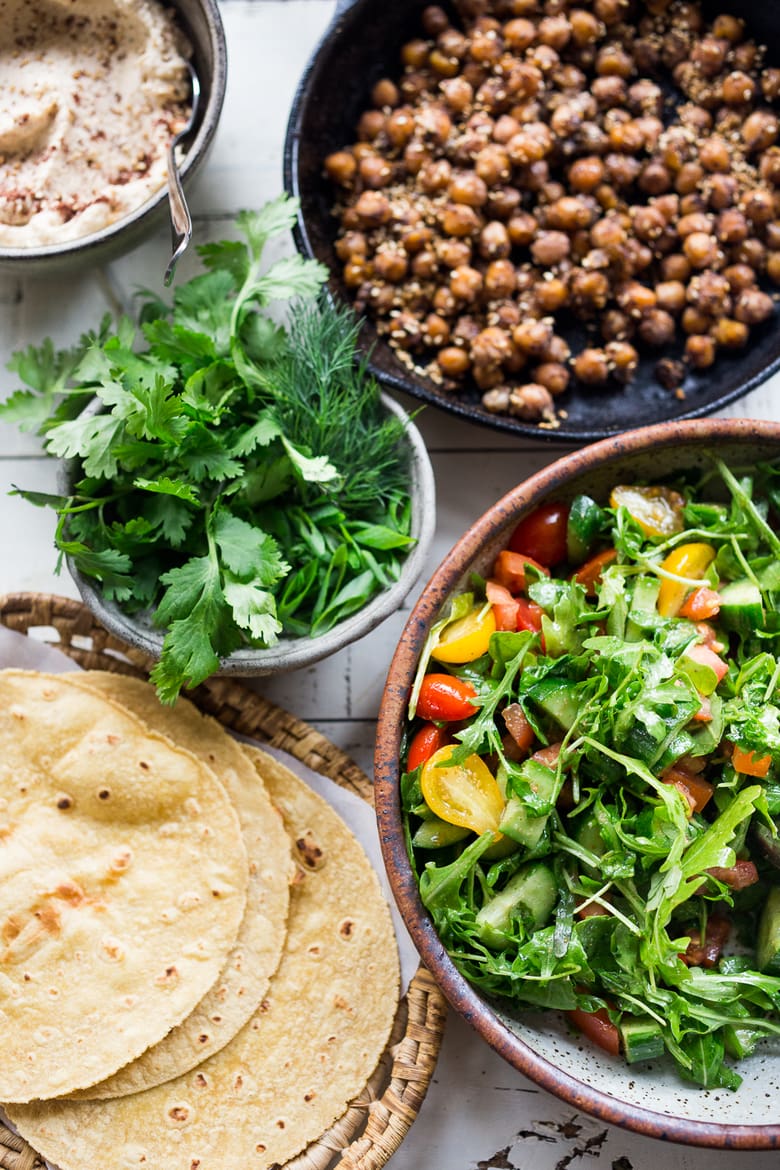 Fresh and clean food, full of flavor and leafy greens, Salad Tacos are one of my favorite meals!!!
You could easily make this for a group and leave everything separate, for quests to assemble on their own. You could add roasted chicken breast or even my Chicken Shawarma for any meat-eaters.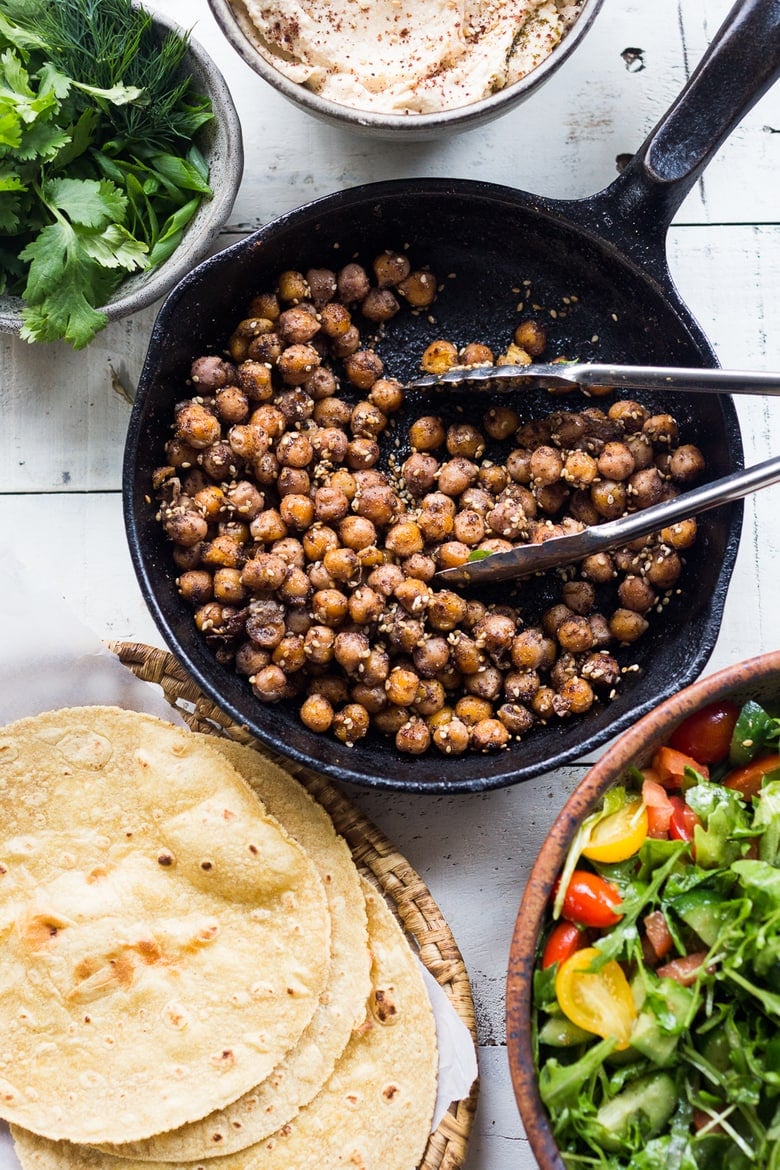 If going light and lean, simple serve the salad in the warm tortillas.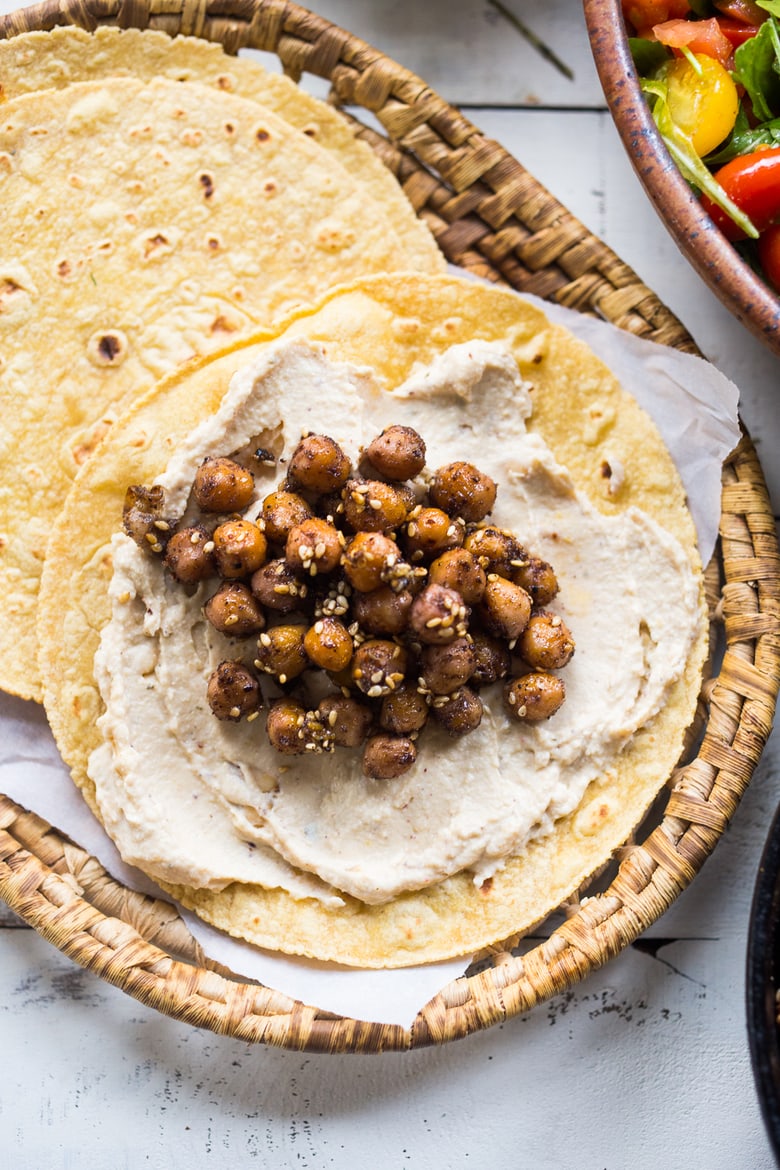 To assemble, just spread the warm tortillas with your favorite humus, white bean dip (or baba ganoush or lemony tahini sauce ) and top with the chickpeas. Then pile on the salad.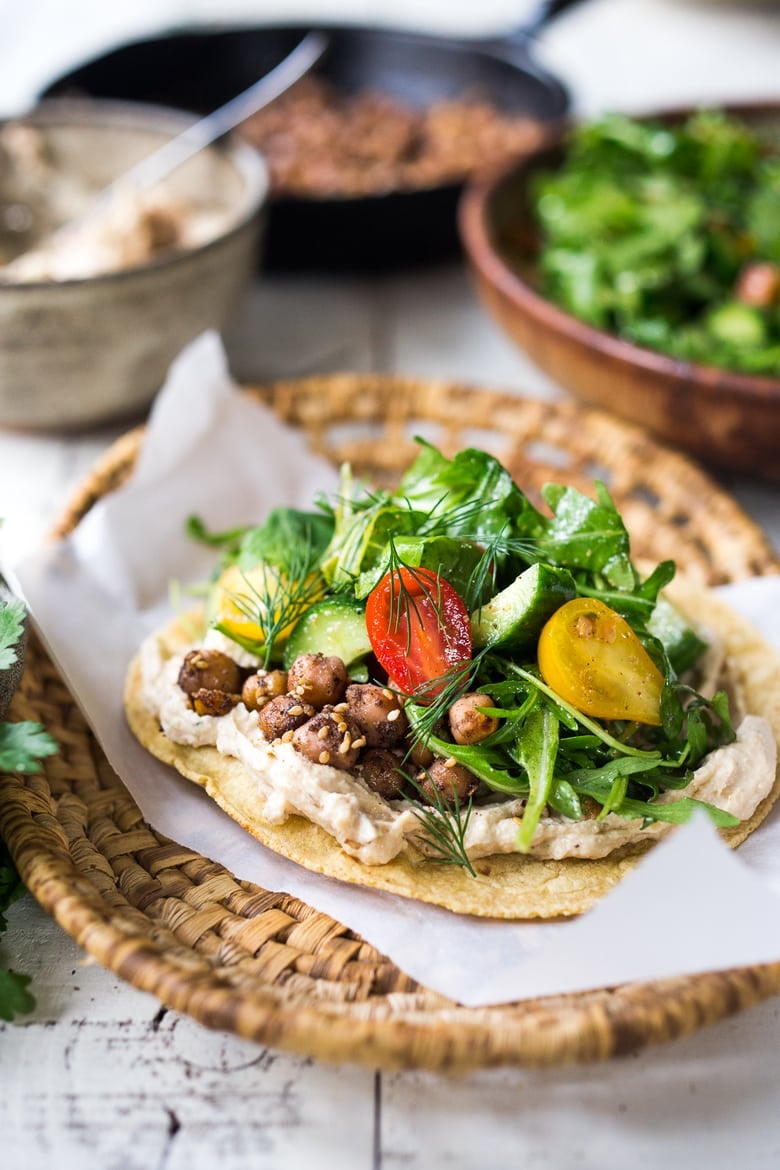 Sprinkle with fresh herbs and scallions and Dukkah if you like!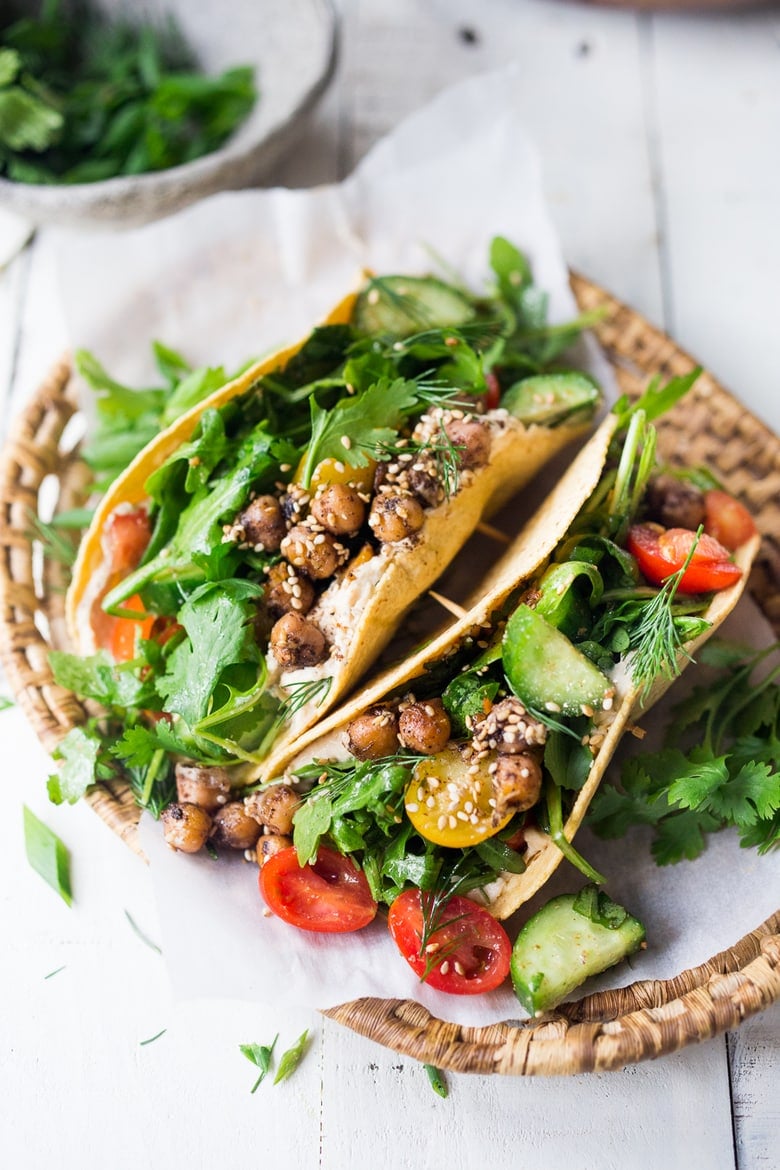 Hope you enjoy these light and healthy Middle Eastern Salad Tacos!
Print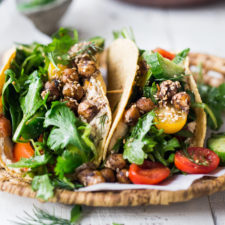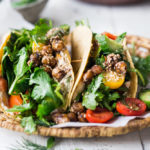 Middle Eastern Salad Tacos
Author:

Sylvia Fountaine

Prep Time:

15

Cook Time:

5

Total Time:

20 minutes

Yield:

3

Category:

vegan main

Method:

raw

Cuisine:

middle eastern
SaveSave
SaveSave
SaveSave
SaveSave
SaveSave