Slow-Roasted Lamb Shawarma! Tender, juicy, leg-of-lamb, slow-roasted in the oven with Middle Eastern Spices until falling-apart tender. Serve this with basmati rice, roasted veggies, labneh, tahini sauce, or flavorful zhoug! The leftovers are delicious in wraps and pitas.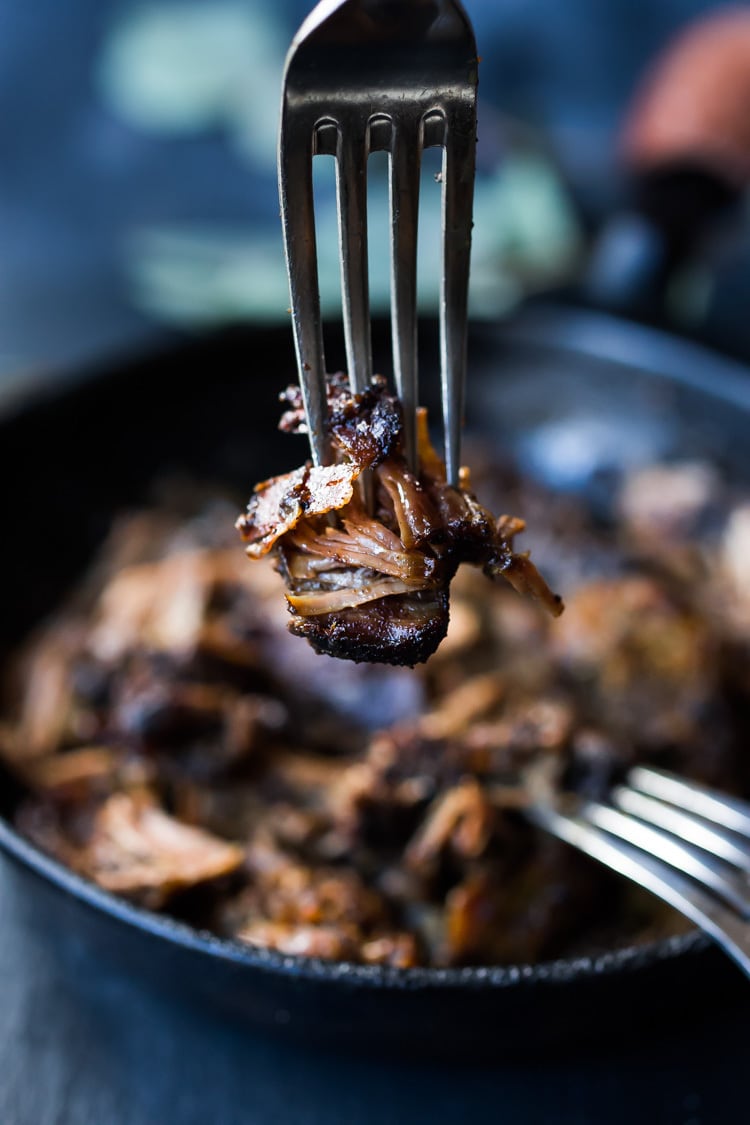 Ohhhhhhh my goodness, this Lamb Shawarma is so good! I think it's my favorite lamb recipe to date. What I love about this recipe, is that it really only takes 15-20 minutes of hands on time, before slow- roasting in the oven for 3 ½ – 4 ½ hours, perfect for lazy Sundays. And the leftovers get better and better during the week, with so many ways to use them! Make a healthy Lamb Shawarma Bowl with rice and roasted veggies, or stuff the flavorful, tender meat into warm pita bread or wraps for easy lunches. And of course, there are always tacos!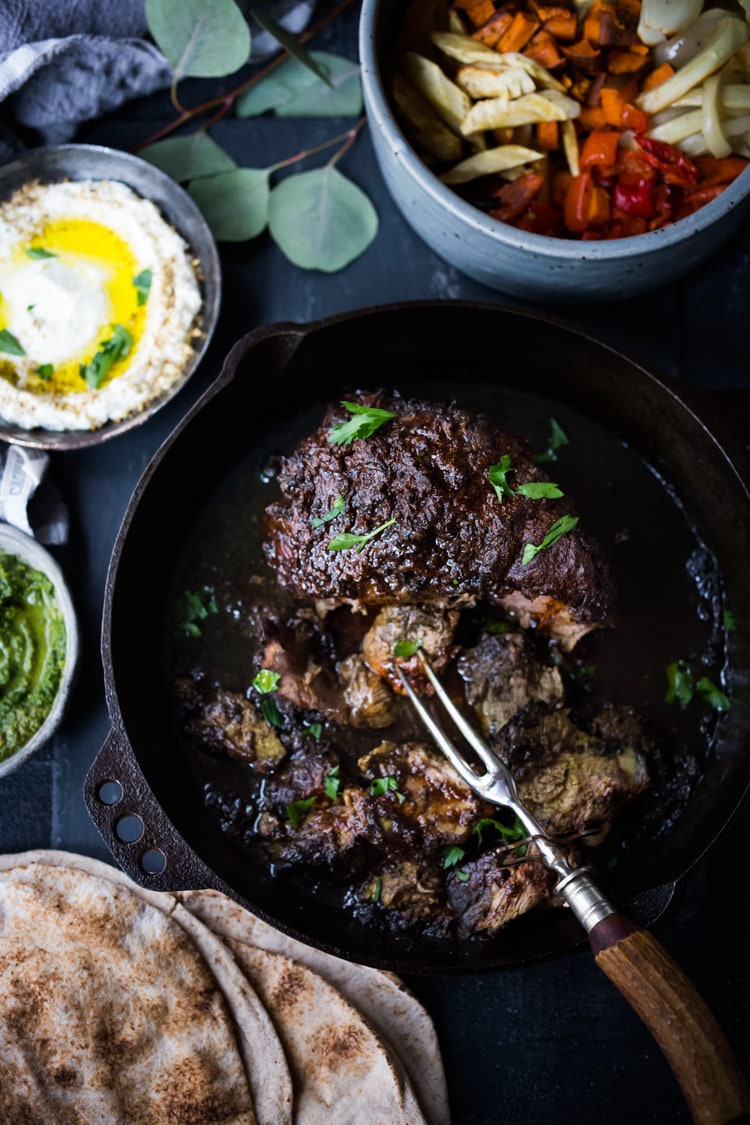 This week I'm partnering with American lamb, to create a cozy, hearty lamb recipe, perfect for this time of year. But as I sit here and finish up the last of my lamb shawarma wrap, it occurs to me that this recipe is really for anytime of year, depending on what you pair it with!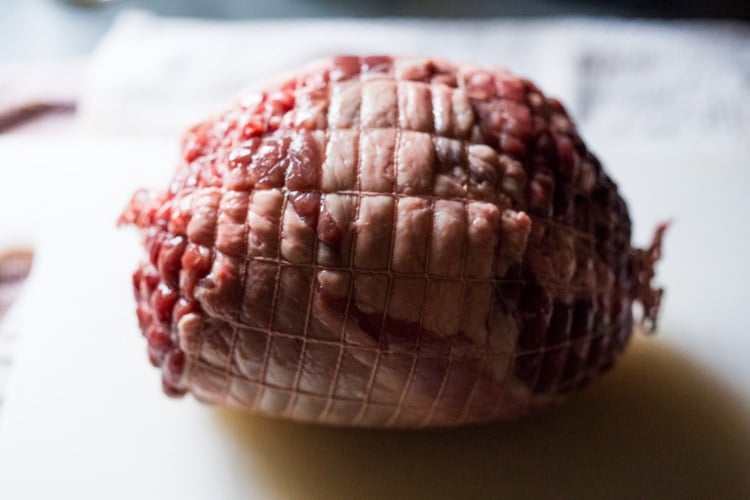 Today I'm using local and sustainably raised, boneless leg of lamb. Because local, American lamb doesn't have to travel as far, the meat itself is fresher than imported lamb. Plus I love supporting our local economy.
For those of you who are new to cooking a lamb roast, think of it the same way you would a beef roast or pot roast. For example, swapping out leg of lamb, or lamb shoulder or for beef chuck roast is a simple way to take the recipes you already make and another layer of flavor, richness and complexity.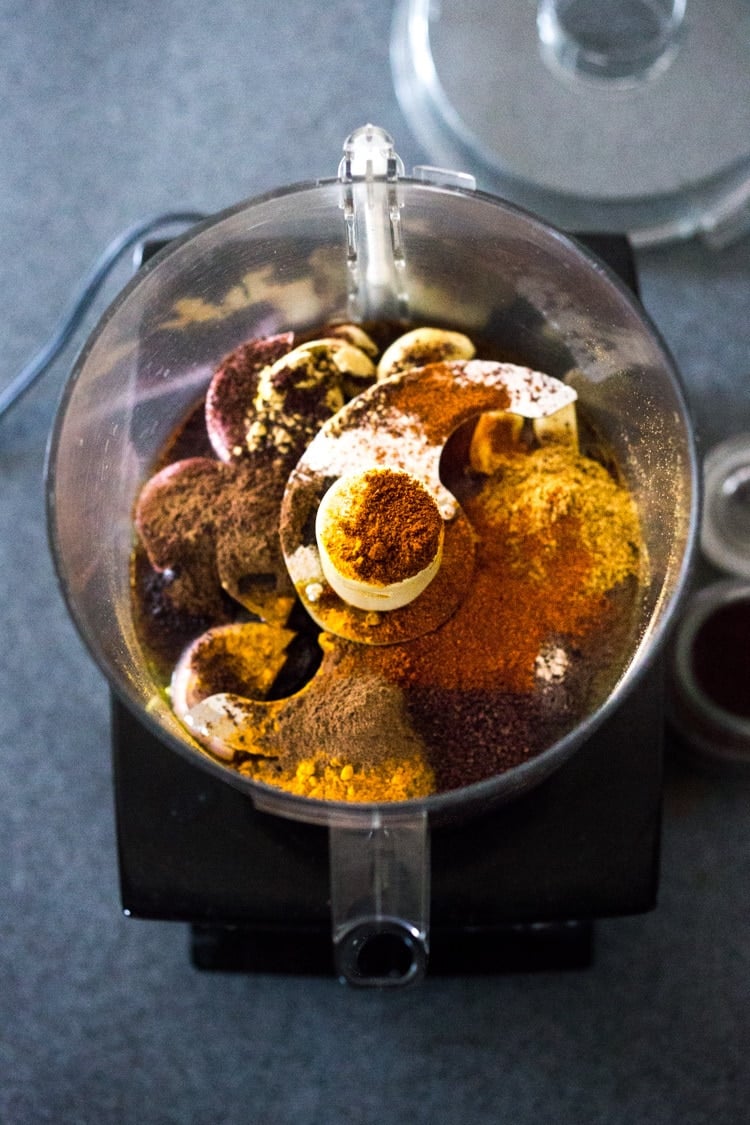 This recipe for Lam Shawarma is all about the spices! Cumin, coriander, sumac, cardamom, and cinnamon are blended into a simple paste with salt, garlic, shallot and olive oil.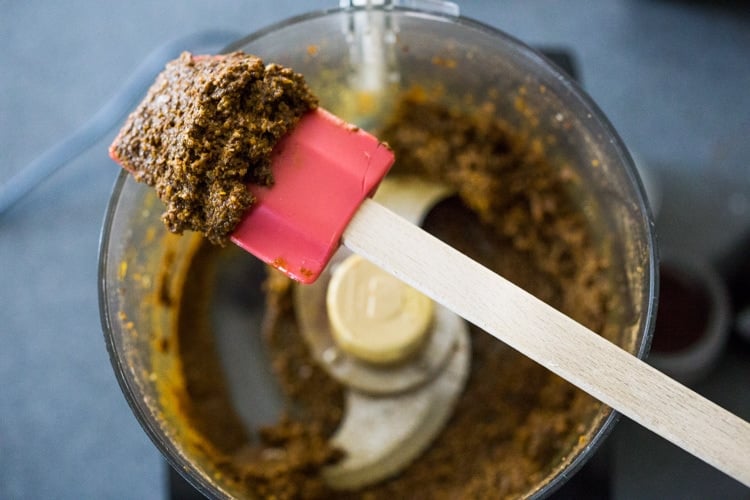 This is rubbed all over the lamb.
Open up the de-boned leg, and lather it on the inside as well.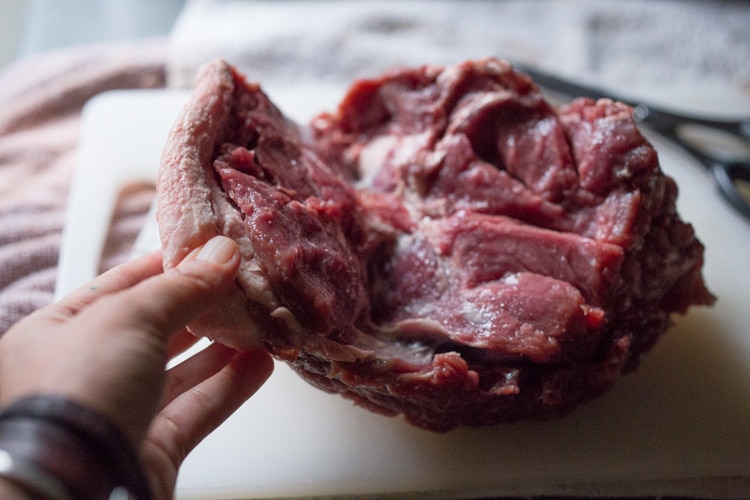 Remember to score the fatty side so the flavorful marinade gets in there!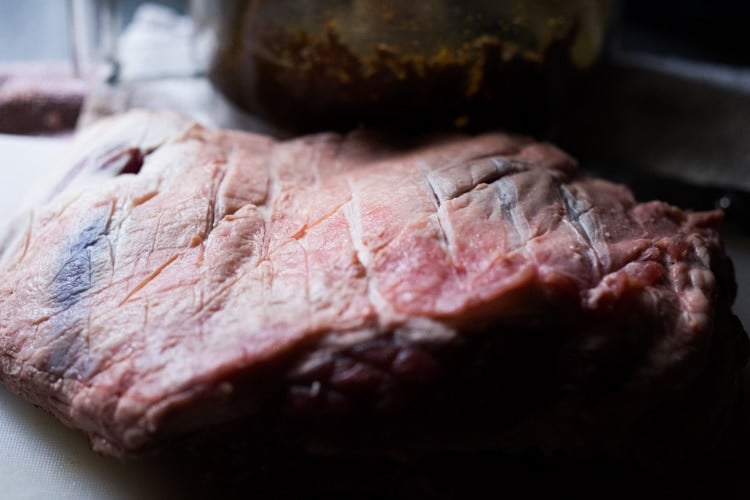 Rub the shawarma marinade all over the lamb.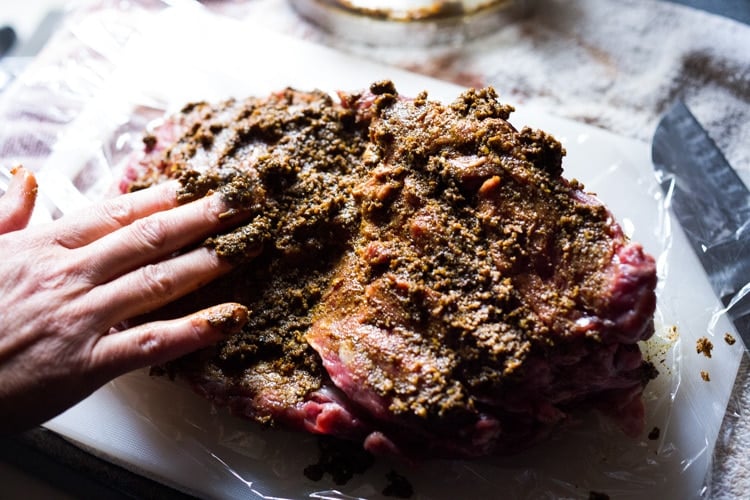 Roll it back up and place over a bed of sliced onions in a dutch oven or skillet with a little water in the bottom. . If you have time, let this sit on the counter at room temp, and marinate for 1-2 hours. Place it in the warm 350 F oven for 3 ½ to 4 ½ hours. ( See recipe notes)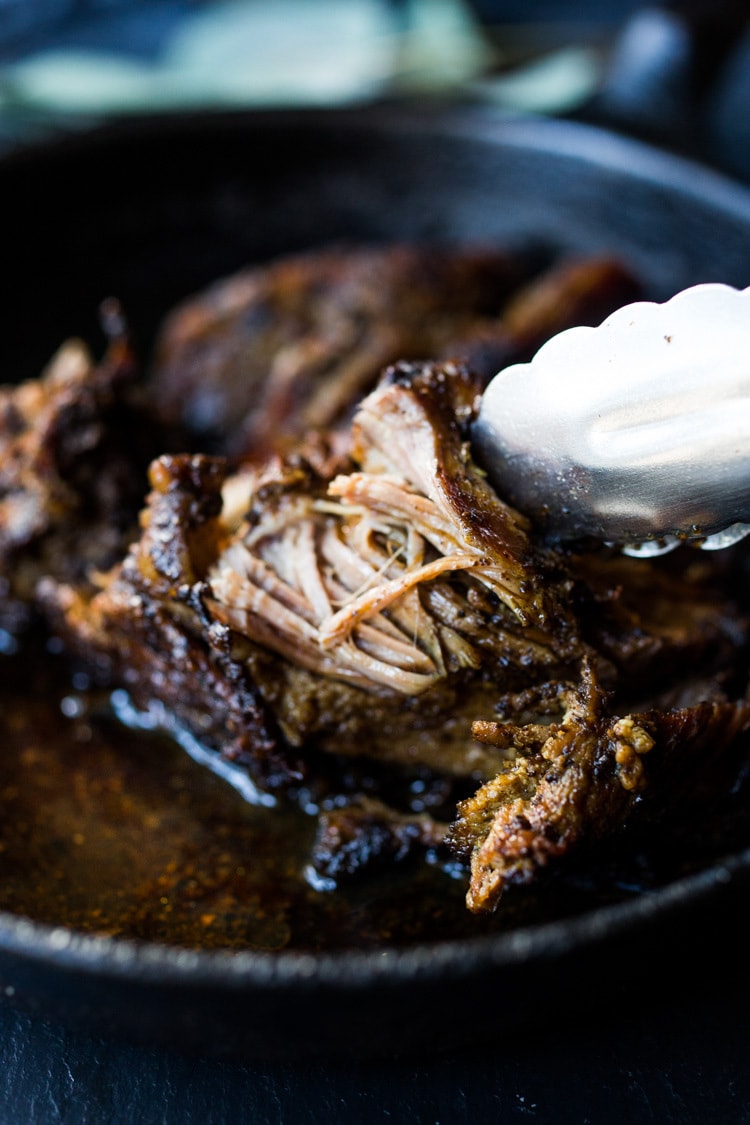 When it is done, it will literally fall apart and melt in your mouth.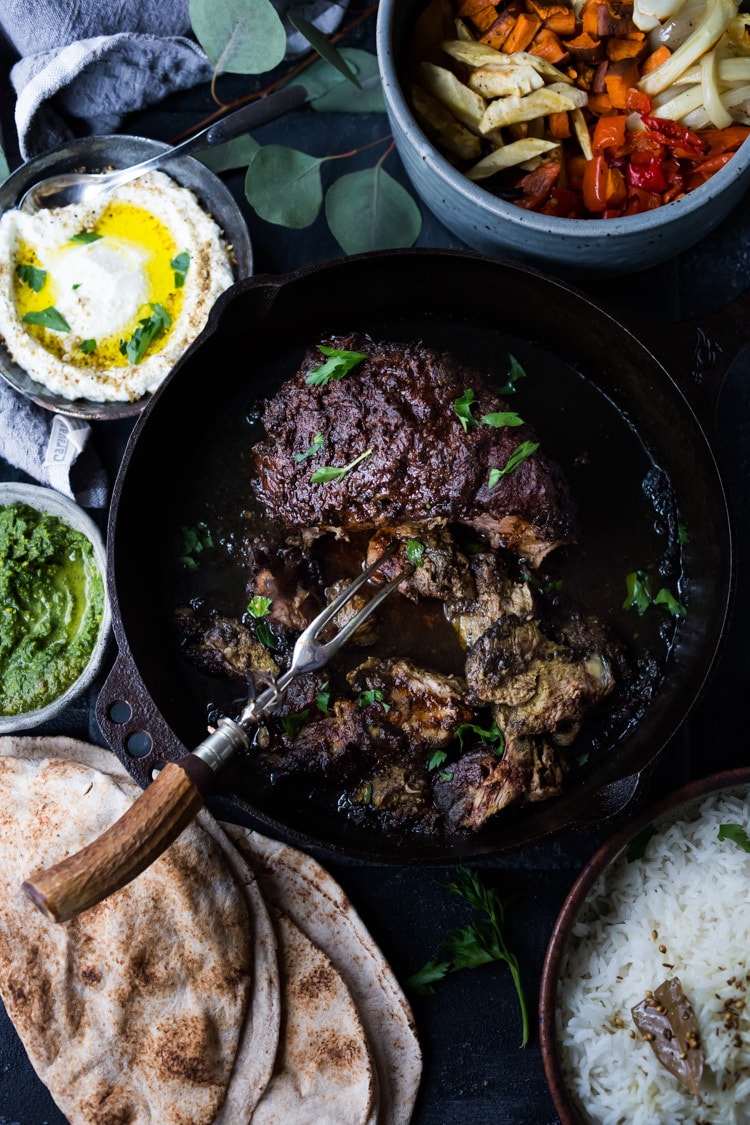 Serve the lamb shawarma family style with Fluffy Basmati Rice ( the middle Eastern Version), roasted veggies, warm pita bread, yogurt, Labneh or Everyday Tahini Sauce , and my favorite, zhoug!
Or plate it up for a fancier presentation!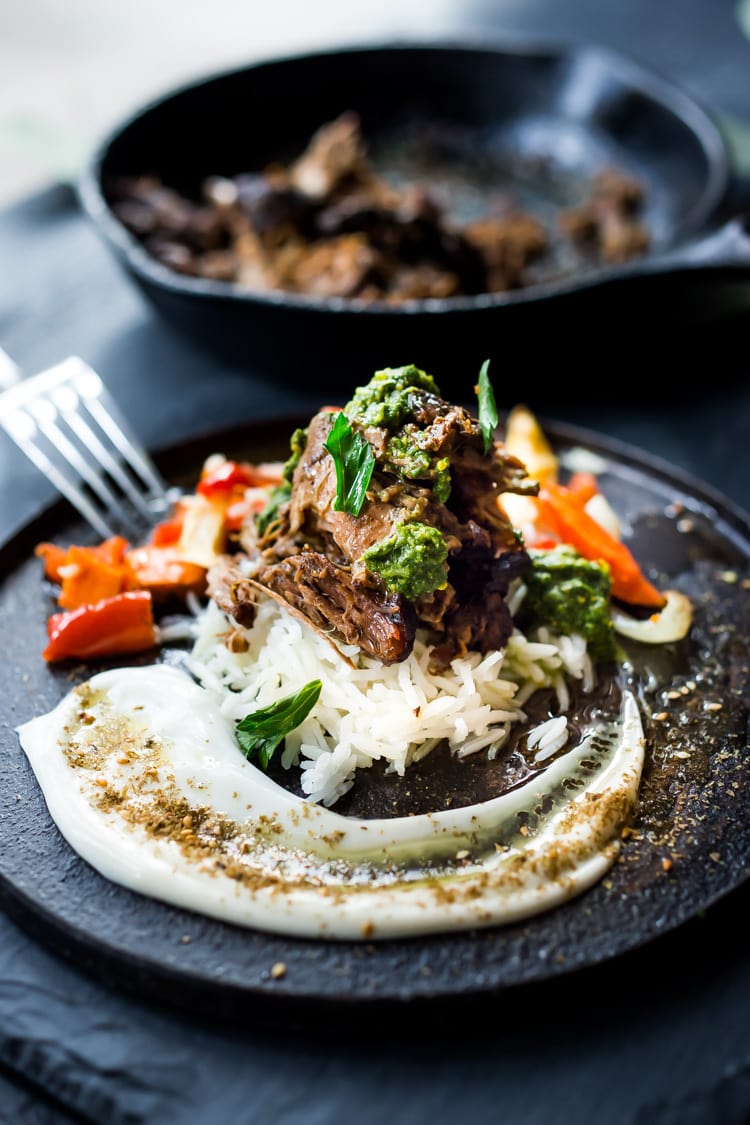 The leftover Lamb shawarma will make amazing sandwiches and wraps!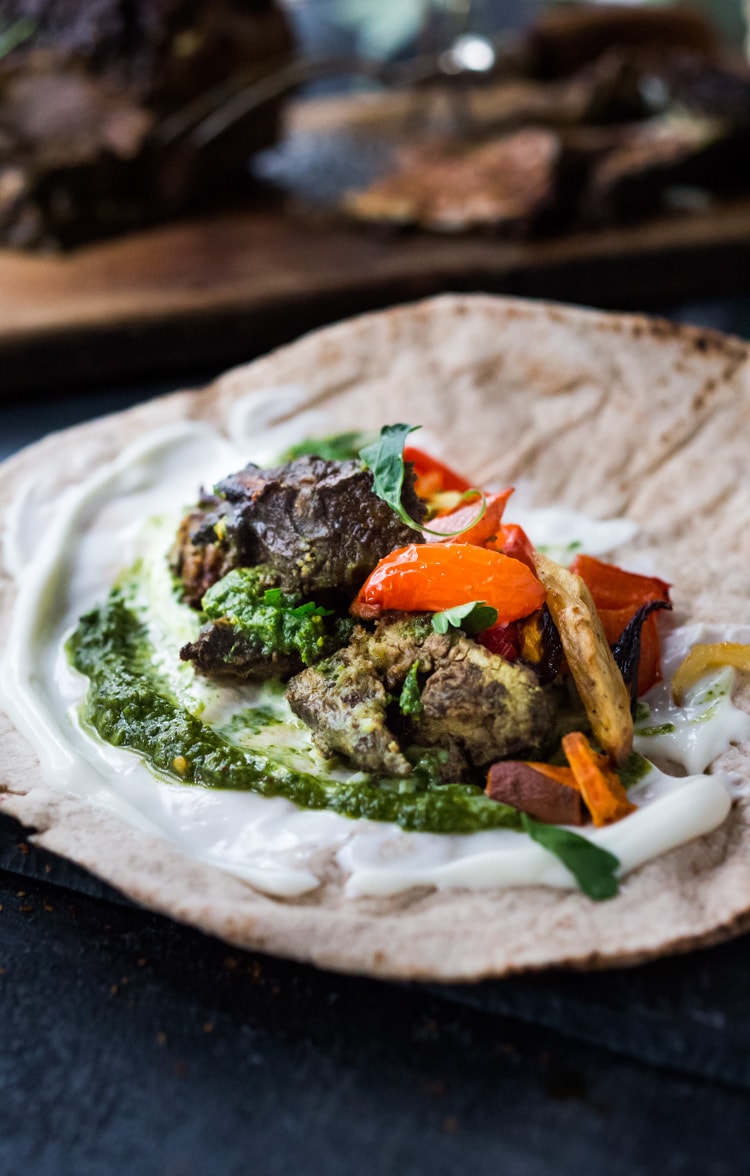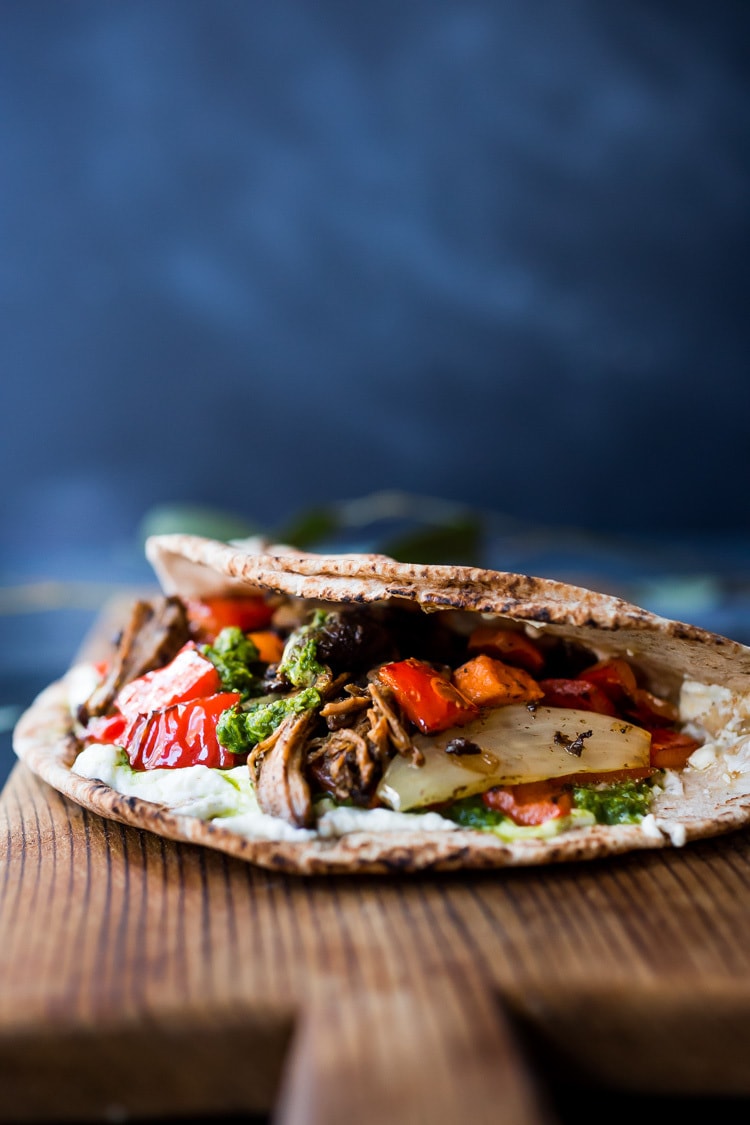 How ever you choose to serve it, I know you will love the flavors.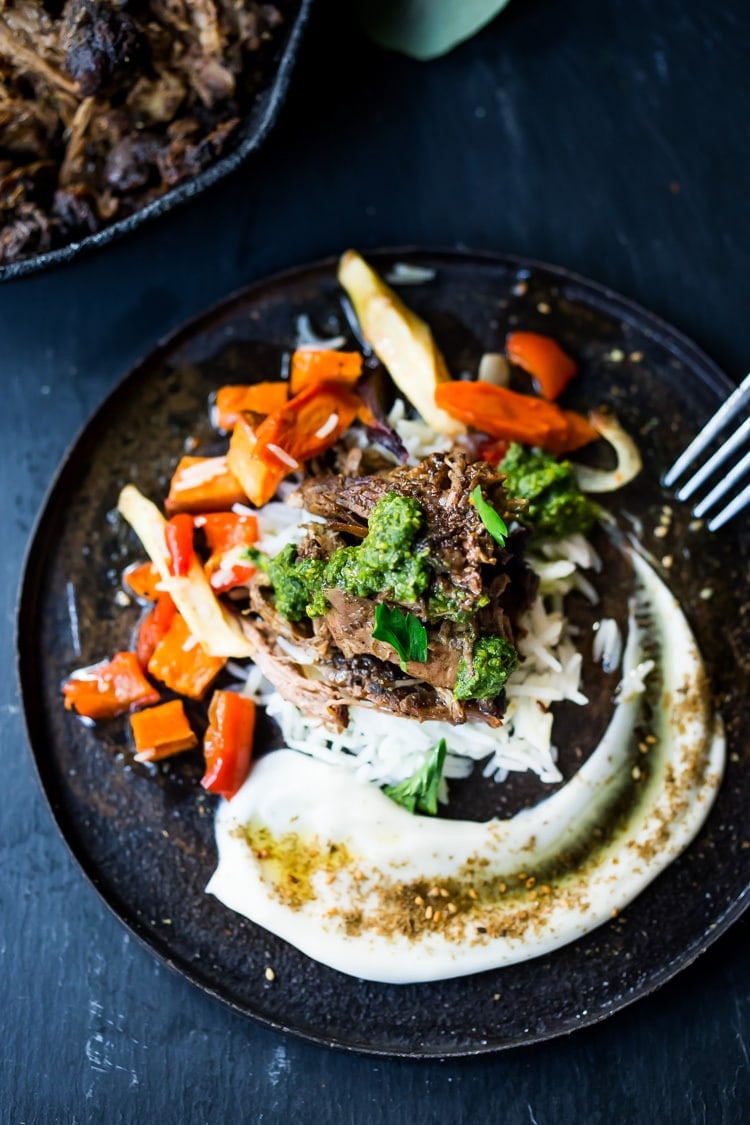 So excited for all you lamb lovers to try this one! Make sure to share your comments below!
Print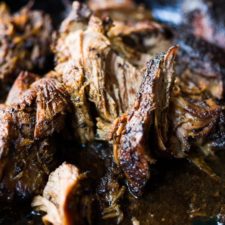 Slow Roasted lamb Shawarma
Author:

Sylvia Fountaine

Prep Time:

20

Cook Time:

4 hours

Total Time:

4 hours 20 minutes

Yield:

8

Category:

main, lamb

Method:

roasted, baked

Cuisine:

middle eastern
---
Description
The best recipe for Lamb Shawarma- tender, juicy, leg of lamb, slow roasted in the oven with Middle Eastern Spices until falling apart. Serve this with rice and veggies, or in a pita or wrap!
---
3

lb leg of lamb, boneless ( see notes for bone-in or shoulder)

one

large onion, sliced into thick ½ inch slices

1 cup

water
Shawarma Marinade
8

garlic cloves, whole

1

shallot, quartered

6 tablespoons

olive oil

2 tablespoons

ground cumin

2 tablespoons

ground coriander

1 tablespoon

sumac

1 teaspoon

paprika

1 teaspoon

turmeric

1 teaspoon

allspice

1 teaspoon

ground ginger

1/2 teaspoon

cinnamon

½ teaspoon

cardamon
2 ½ teaspoons kosher salt
Or wrap it up in a pita for a delicious wrap!
---
Instructions
Preheat oven to 350 F ( Plan on full 4 1/2 hours baking time, but check at 3 ½ hours)
Place marinade ingredients in a food processor and pulse into a paste, scraping down sides to incorporate well.
Place onion slices in the bottom of  a dutch oven or cast iron skillet to create a base for the lamb.
Pat the lamb dry and coat all sides really really well with the paste, including the inside where the bone was removed. Roll it back up and place it on the bed of slice onion, seam side down, fatty side up. Let this marinate on the counter until the oven is hot, or up to 2 hours. You could also wrap it in plastic wrap and refrigerate 24 hours.
Pour 1 cup water into the dutch oven or skillet  ( to the side of the lamb) and cover with a heavy lid or  foil and place in the oven for 2 ½  hours. Uncover the roast to let the top get golden, and continue cooking 1 hour. Check the roast. If the pan seems dry, add a another ½ cup water.   If the crust seems like its getting too dark, cover lightly with foil. Continue cooking until the lamb pulls apart easily with tongs or two forks. Possibly another hour. If it's still feeling tough, continue cooking until it is tender, checking every 30 minutes, making sure to top is not burning or that is out of liquid in the bottom.
Let stand a few minutes before serving.
Serve with your choice of: Basmati Rice ( the middle eastern version), Pita bread, simple roasted veggies, labneh, tahini sauce, zhoug yogurt, tomatoes and/ or cucumbers.
---
Notes
If using bone-in leg of lamb increase cooking time.
4 -4 ½ lbs = 4 ½-5 hours total  ( with 1 hour uncovered)
5-5 ½ lbs – 5 ½ hours total  ( with 1 hour uncovered)
Keywords: lamb shawarma, sow roasted lamb shawarma, best lamb shawarma recipe, how to make lamb shawarma, lamb shawarma oven