Vegan Lentil Meatballs with Coconut Curry Sauce- a delicious healthy meal infused with fragrant Indian spices. Vegan and Gluten Free!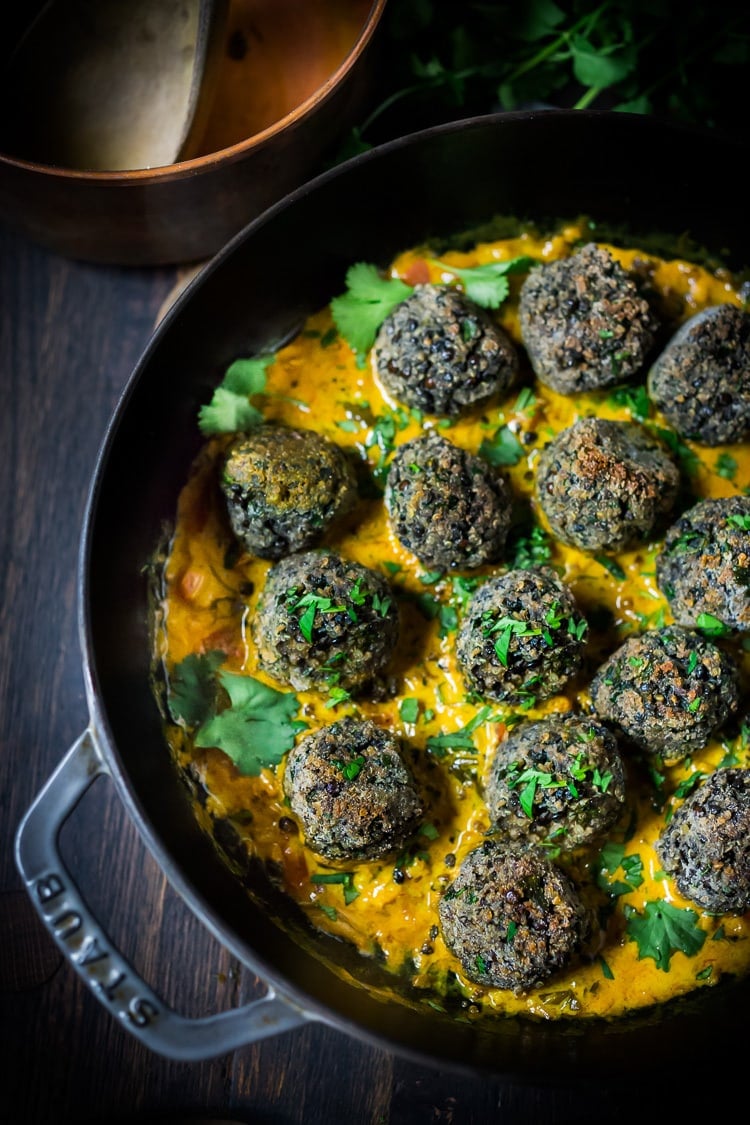 As happens sometimes, a moment settled and hovered and remained for much more than a moment. And sound stopped and movement stopped for much, much more than a moment.
John Steinbeck
These flavorful Vegan Lentil Meatballs are served over a fragrant Coconut Curry Sauce. The aroma will drench your kitchen in goodness. The lentil meatballs are baked, rather than fried – so they remain relatively low in fat. Served with rice or a salad this meal is hearty, healthy and delicious. I also just learned….it also won BEST vegan recipe over at
Food 52!
It's official- our "slow" season has come to an end. Back to the reality of catering. The last few weeks have been filled with furious menu planning, last-minute reception details and final meetings with brides and grooms, readying ourselves for the events to come.
Often when I'm prepping food for a wedding, I like to imagine the soon-to-be newlyweds further down the road… happy, blossoming and thriving in their new married lives. Sometimes I place happy "wishes" in the food. Now, I'm not saying that I think this actually does anything, but it's a fun little thing I do in my head, to get through some of the more mundane tasks in the kitchen- and when I'm in that state of mind, my food usually ends up tasting better. I like to envision them growing old together and learning the delicate art of loving. I picture them spending time together in their own kitchens making meals and reconnecting after a busy day's work- hoping these simple daily acts, will keep them connected, through whatever comes. Because inevitably, it will come.
The other day, as Brian and I stood side by side, chopping a mountain of vegetables, a feeling of joy swelled up inside me. It didn't matter that the sun wasn't shining, or the sink was full of dirty dishes, or that everything wasn't exactly perfect. Somehow in that moment, all was right.
Most of all, I wish for these new couples, a generous sprinkling of these simple joyful moments throughout their lives.
Vegan Lentil Meatballs | 45-second video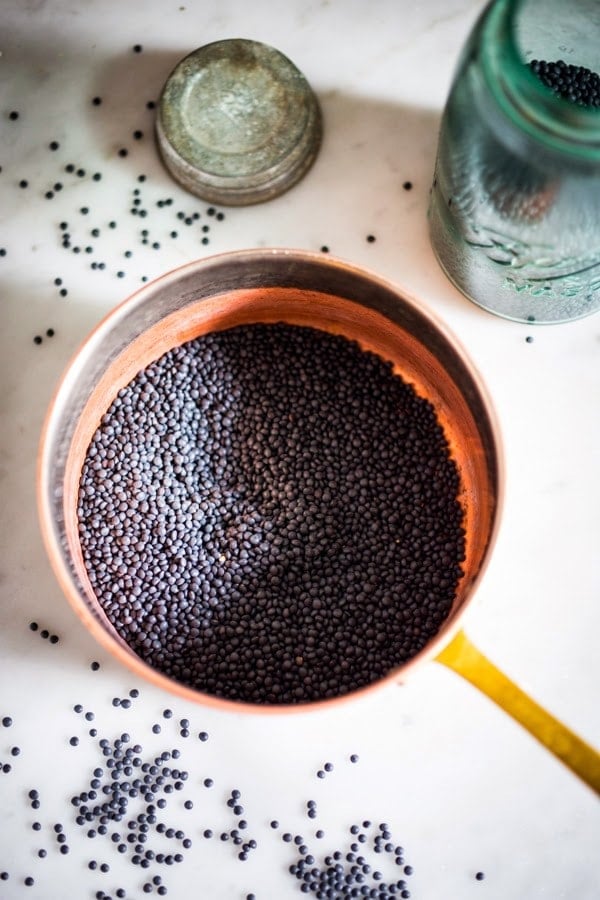 I adore these little Black Caviar lentils from Pacific Northwest Farmers Co-op, because of their petite size, their dark color and rich earthy flavor. They are meaty little guys, who hold their shape after cooking, and take only 20 -25 minutes to cook. The best thing about these are the fact that they are grown right here in our backyard, in the Palouse. You can find them here.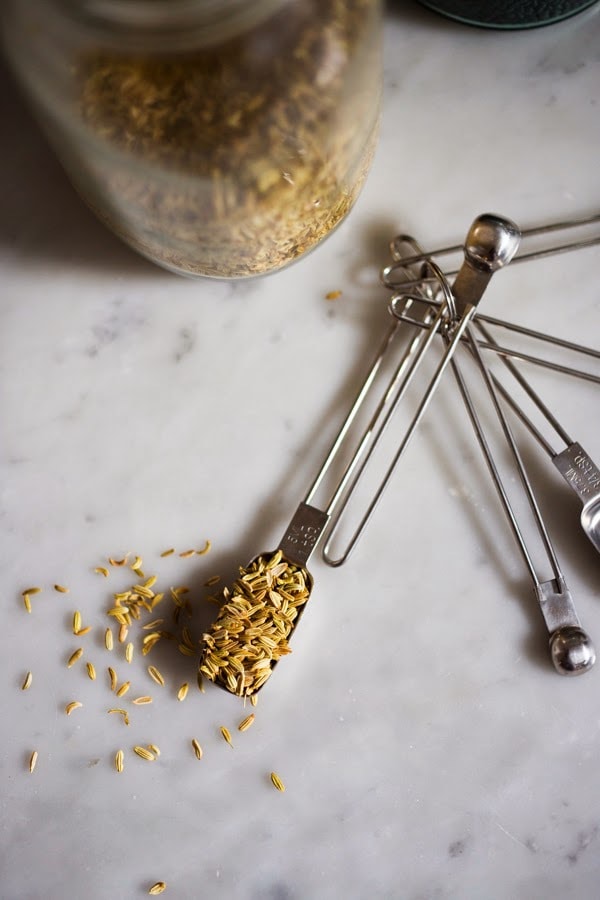 Whole fennel seeds are cooked with the lentils.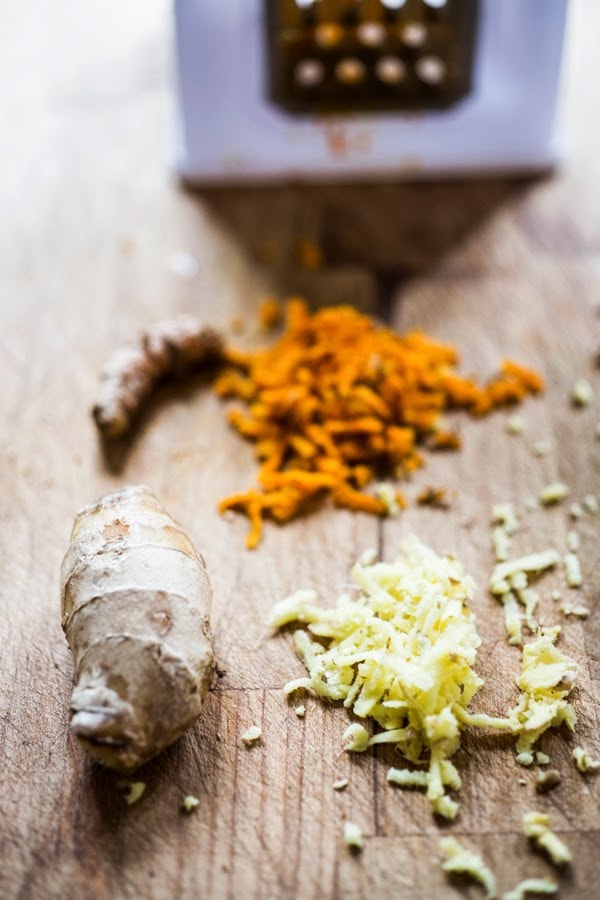 Fresh ginger and turmeric are added to the sauce. If you can't find fresh turmeric, ground will do just fine. But make sure to use fresh ginger.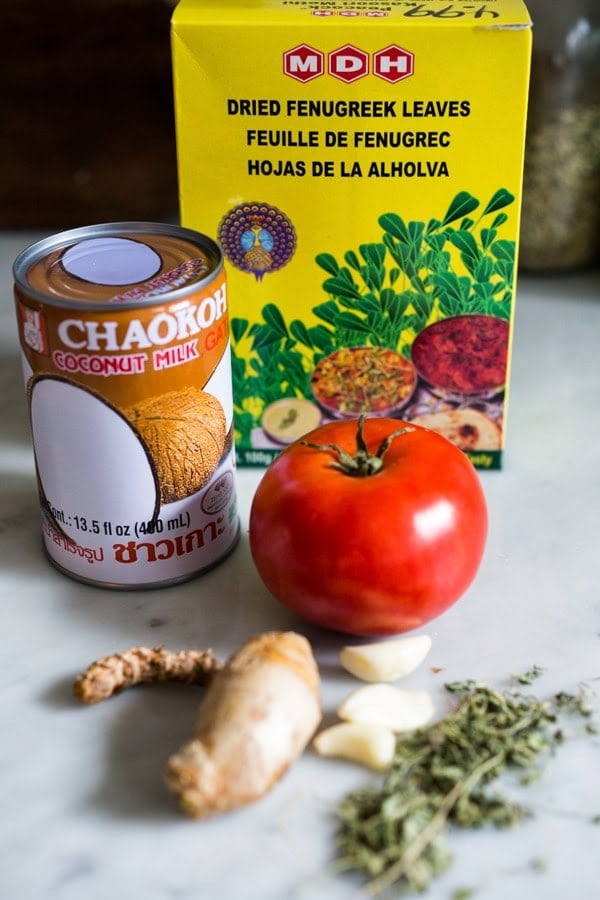 The ingredient that gives the sauce its unique flavor is fenugreek leaves.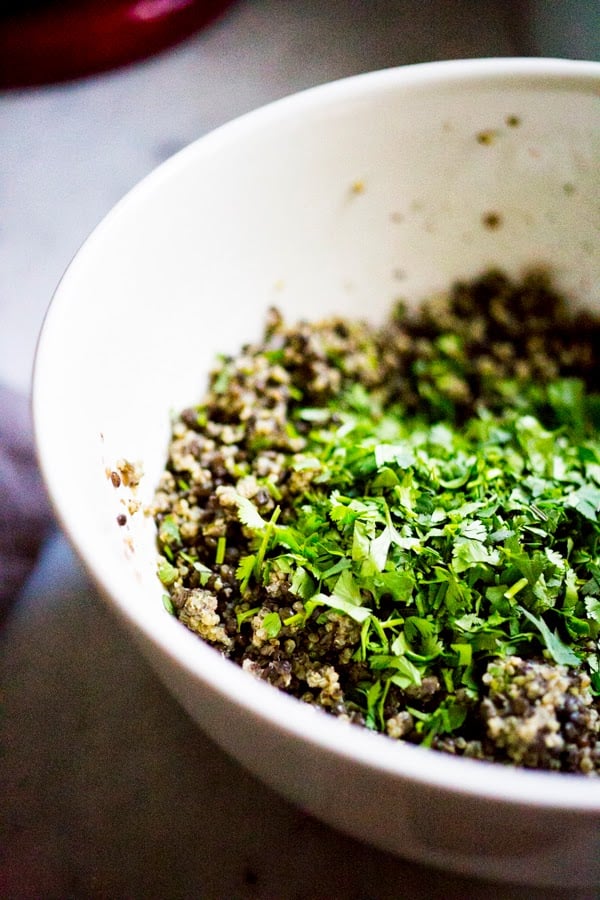 Cooked Lentils and quinoa are mixed with cilantro, garlic and whipped tofu.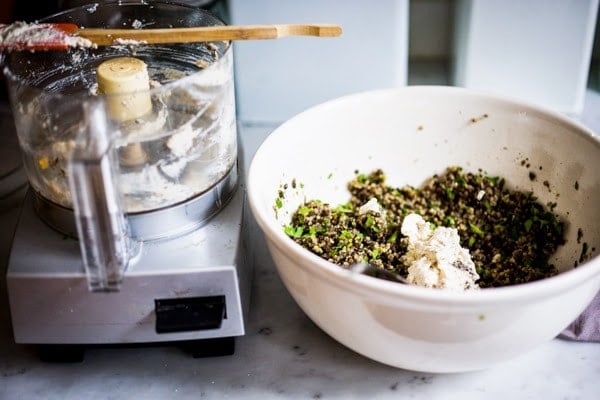 The tofu acts as the binder, and is undetectable once they are cooked.
Roll into ping-pong sized balls and place on a parchment lined baking sheet, or greased cookie sheet.
Bake for 20 minutes. While they are in the oven make the summer sauce.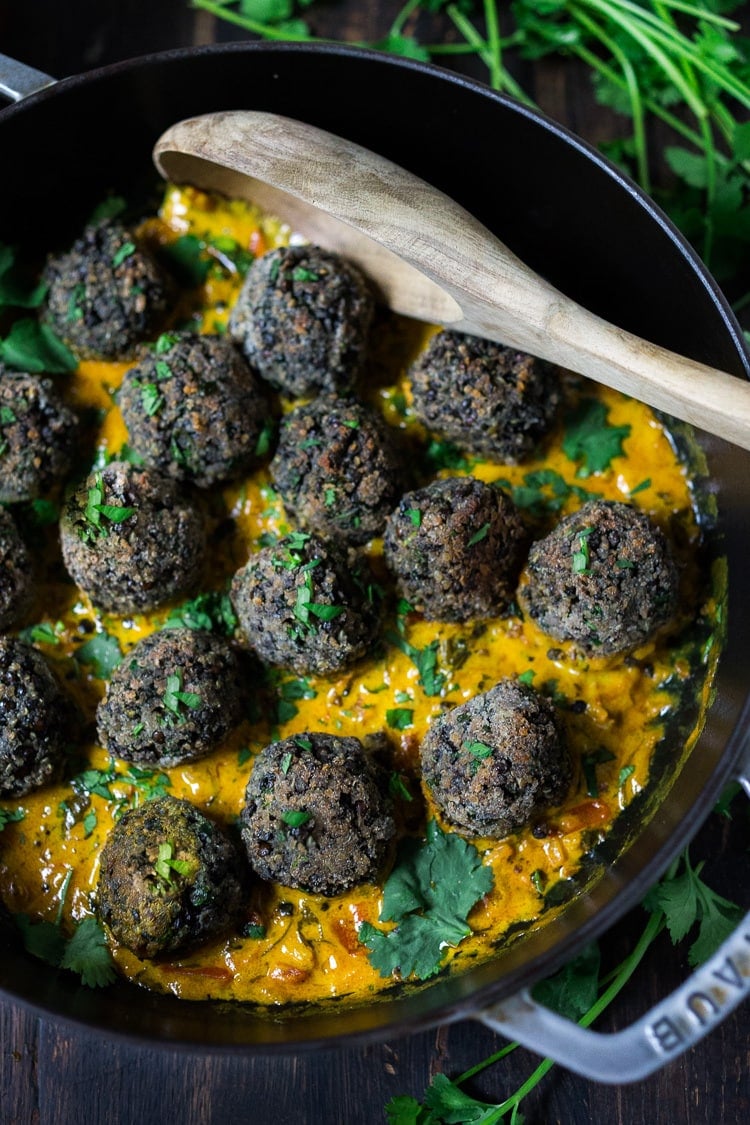 Place lentil meatballs over the sauce and sprinkle with cilantro.
What to serve with Indian Lentil Meatballs?
Naan Bread
Enjoy!!!
Print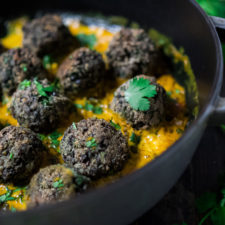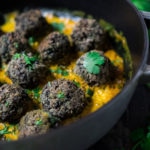 Vegan Lentil Meatballs with Indian Coconut Curry Sauce
Author:

Sylvia Fountaine

Prep Time:

30

Cook Time:

60

Total Time:

1 hour 30 minutes

Yield:

4-6

Category:

Vegan, Main

Method:

Baked

Cuisine:

Indian
---
Description
Voted "Best Vegan Recipe" on Food 52, this Vegan Lentil Meatball Recipe with Indian Coconut Curry Sauce is a delicious healthy meal infused with fragrant Indian spices. Vegan and Gluten Free! Watch the video!
---
Vegan Lentil Meatballs:
Coconut Curry Fenugreek Sauce: ( if you like extra saucy, double the recipe)
4

cloves garlic- minced

1

T fresh ginger, grated

1 tsp

fresh turmeric, grated (or

½ teaspoon

ground turmeric  )

1

–

2

Tablespoon olive oil

1

extra large tomato, finely diced, with juices

1 tablespoon

dried fenugreek leaves

1

13.5 oz coconut milk (not lite)

1 Tablespoon

lime juice

1 tsp

brown sugar

½ tsp

salt, more to taste

¼ tsp

cayenne, more to taste
fresh cracked pepper
---
Instructions
1. On high heat, bring lentils and fennel seeds to a boil in a small pot with 3 cups water. Cover, turn heat to low and simmer 25 minutes. Drain well.
2. On high heat, bring quinoa to boil in a small pot with 1 cup water. Cover, turn heat to low, simmer 15 minutes, turn heat off, leave covered.
3. Make the sauce. In a skillet or saute pan, over medium heat, saute garlic and ginger in olive oil,  until just golden, stirring often to prevent scorching. Add turmeric ( root, or ground)  sauté 1 more minute. Add diced tomato, sauté until most of the juices evaporate about 5-8 minutes. Stir in coconut milk, fenugreek leaves, lime, brown sugar, salt, cayenne and pepper. Taste for salt. Bring to a simmer, then turn off heat until ready to serve.
4.Make the vegan lentil meatballs. Pre-heat oven to 400F. In a food processor, place the cooked  quinoa, and half of the lentils, and pulse until texture of coarse sand. Place in a large bowl. Add the remaining lentils, salt, granulated garlic, chopped cilantro to the bowl and mix well.
In the same food processor add the tofu (blotted well, borken apart) and 1 T olive oil. (The tofu will bind the mixture and oil will keep them from drying out.) Pulse tofu and oil until a smooth paste, scraping down the sides as necessary. Scoop it into the lentil mixture and mix it in well.
Prepare a parchment lined baking sheet. With your hands, kneed lentil mixture briefly so it's thoroughly mixed and salt and spices are evenly distributed. With wet hands form small ping pong sized balls. Place on baking sheet and place in the 400 F oven for 20-25 minutes.
5.Warm the sauce and place lentil meatballs in the sauce, and sprinkle with cilantro. Serve immediately.
 Enjoy!!!
---
Notes
Makes 14-16 meatballs.
Double the sauce for extra saucy!
Keywords: vegan meatballs, lentil meatballs, veggie balls, indian lentil meatballs, the best vegan meatballs, the best lentil balls, vegan meatball recipes, lentil meatball recipes
SaveSave
SaveSave
SaveSave
SaveSave
SaveSave
SaveSave