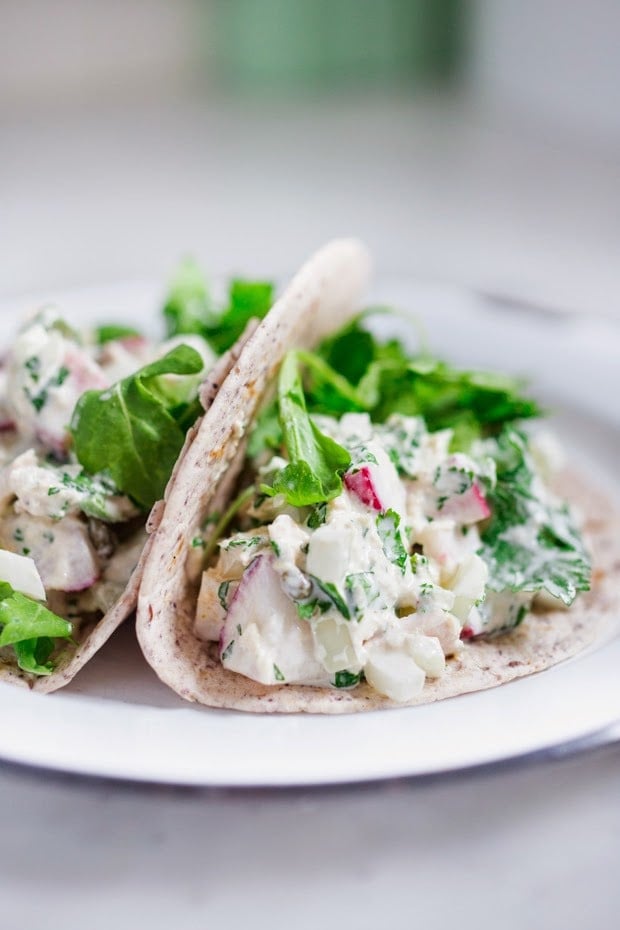 Very little grows on jagged rock. Be ground. 
Be crumbled, so wildflowers will come up where you are. 
After pillaging through our empty fridge and bare cupboards the other night,  in a moment of complete desperation, the kind where you know if you don't eat soon, you will have a total hunger tantrum, I found a lowly can of albacore tuna on the back shelf of the pantry. I don't know how long it had been there, and I don't even remember buying it, but as I said, I was desperate. After mixing it with fresh jalapeno, cilantro, capers, celery, radish,  cucumber, and a little cayenne, I was surprised at how good it was. Crisis averted! I kept asking myself, why don't I eat this more often? A few days later,  I remade it just to see if it was purely hunger that made it taste good that night, or if it actually was good? It passed the husband test with flying colors. Served over a bed of greens, stuffed in an avocado, folded into toasted pita bread, in a tortilla, or piled on an english muffin, this makes for a tasty, healthy, protein-filled, satisfying meal, in like 5 minutes flat, if you are a fast chopper.  If I were a make- my- lunch, take-it -to-work person, I would be making this a lot.
On the home front, we are almost done with the wedding season … just 5 more weddings to go. Whew! What a summer. Thank goodness, Brian had the good sense to insist we take couple weeks off in August. I am learning, albeit slowly, that sometimes it's good to listen to your spouse. I think we would have killed each other, had we not taken a break. You know, I'll just say, it's not easy working with someone you are married to, especially when you both think you are the boss. I'll leave it there.
Last night was one of our more challenging weddings, one that I stewed over for months, because of the difficulty of the menu (in an outdoor setting without a real kitchen).  Today as I sit on the couch, achy and tired, I feel the sweet relief getting through it, feeling good about the job we all did.
One of the hardest things in the restaurant and catering business, for me anyways, has always been managing the anxiety and stress. I find myself daydreaming about working in a flower shop or being a barista in a cafe.
In fact, once, when I had Mizuna Restaurant, in a moment of temporary insanity – overwhelmed, tired and stressed to the max, I walked out and actually applied for a job at a local florist. Never mind that I already had a job, a full blown business, and that I had absolutely no idea how to arrange flowers– somehow all of this slipped my mind. I saw the "now hiring" sign, walked in, and filled out an application. They asked me to make a sample floral bouquet, which I did.
Well, I thought it looked good.
It was the kind of bouquet you would make if you had a bunch of different colored, different length wild flowers and stuck them in a jar, all willy nilly, messy and wild. Needless to say, I did not get the job! But to this day, every time I think of that moment, placing those flowers in the vase, pretending to be a florist,  I  laugh hysterically.  I still feel embarrassed. Talk about wanting to escape your life!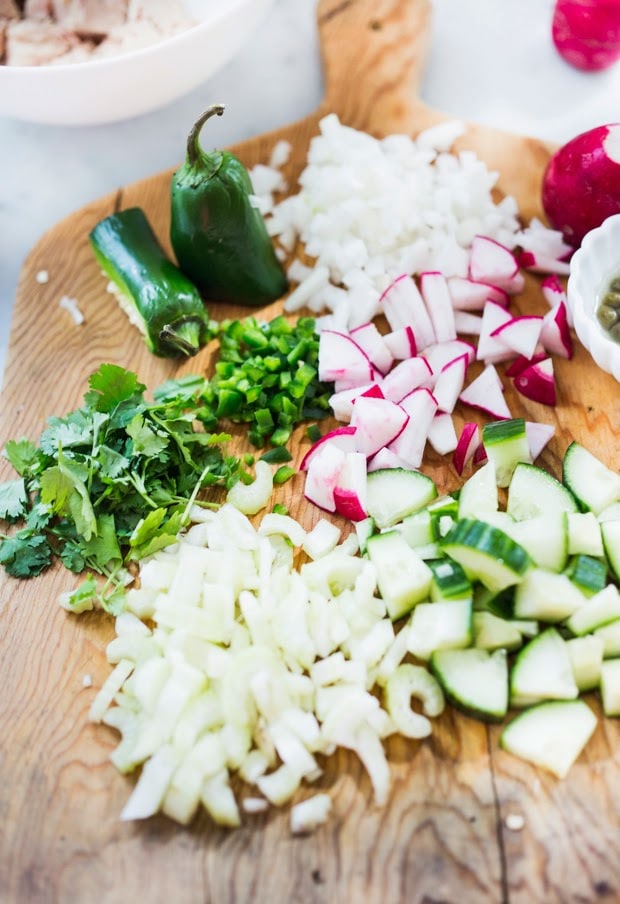 Anyhow….there are lots of crunchy veggies in this recipe. Actually more veggies that tuna by volume.
Fresh jalapeño, cilantro and lime give it such a refreshing flavor. I love the added crunch of radish.
Capers
and a little caper juice add a lot of flavor.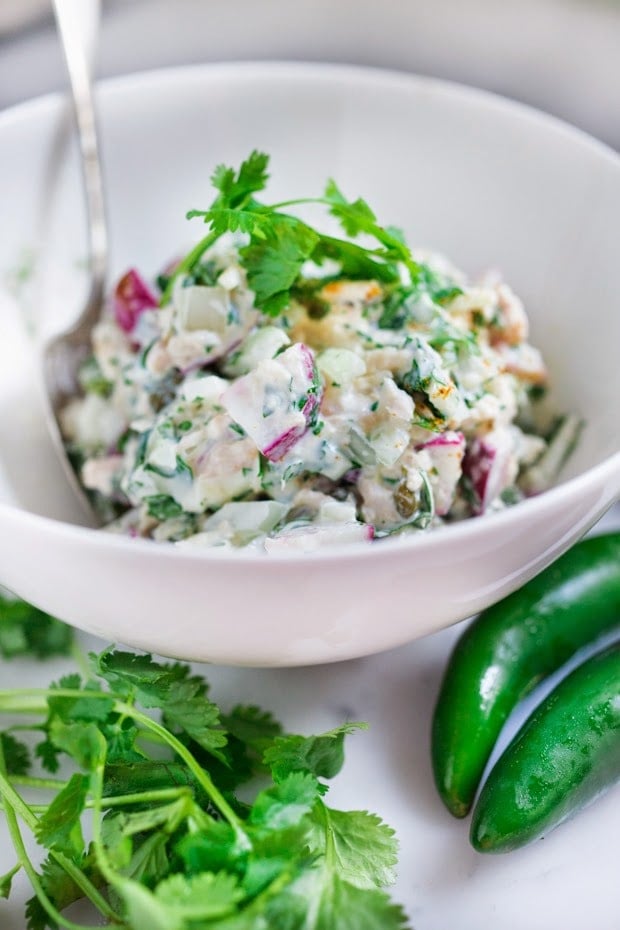 Just toss everything together in a bowl.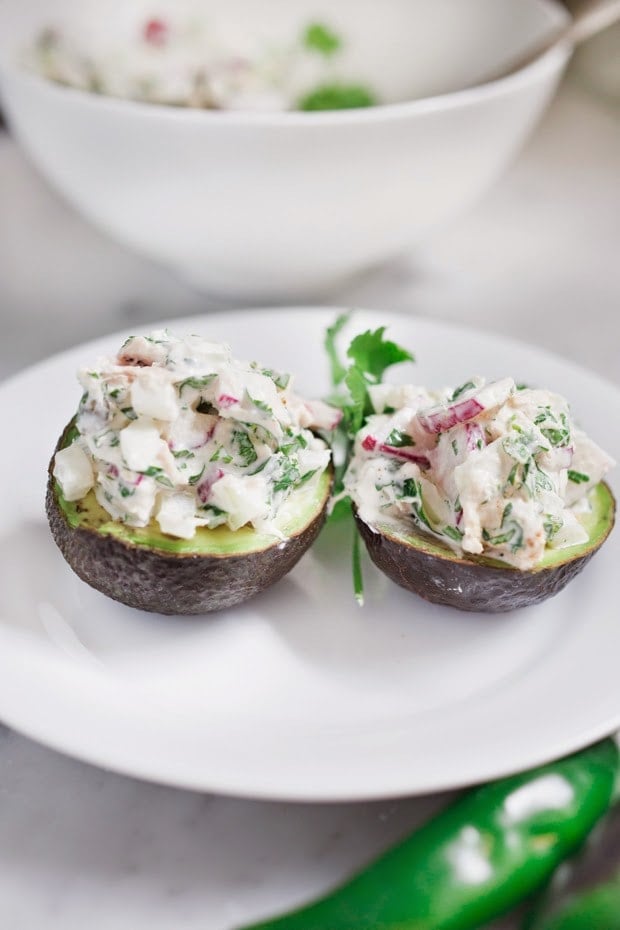 Eat it right out of the bowl, over a bed of greens, on toast, in soft warm pita or in a warm tortilla.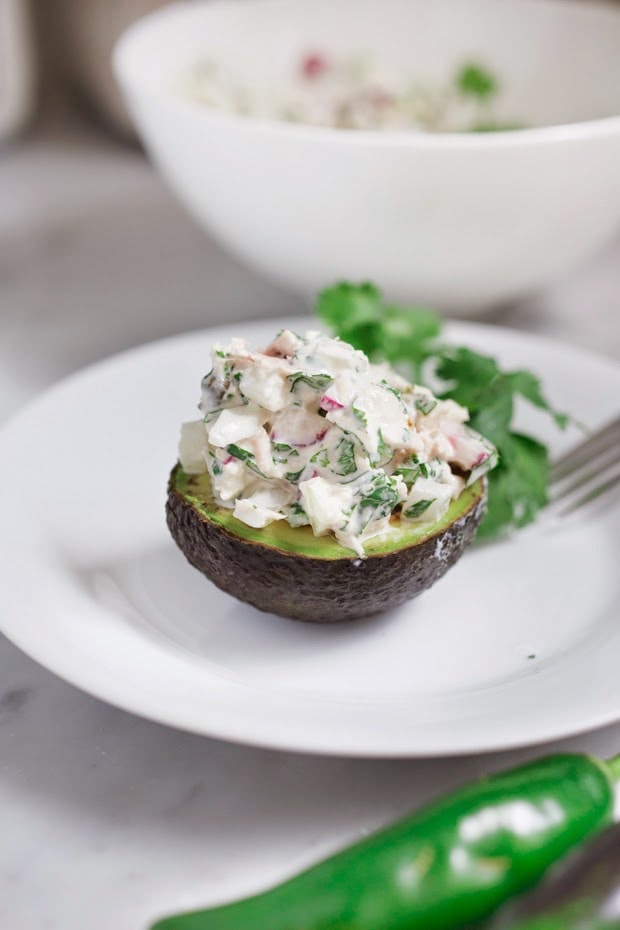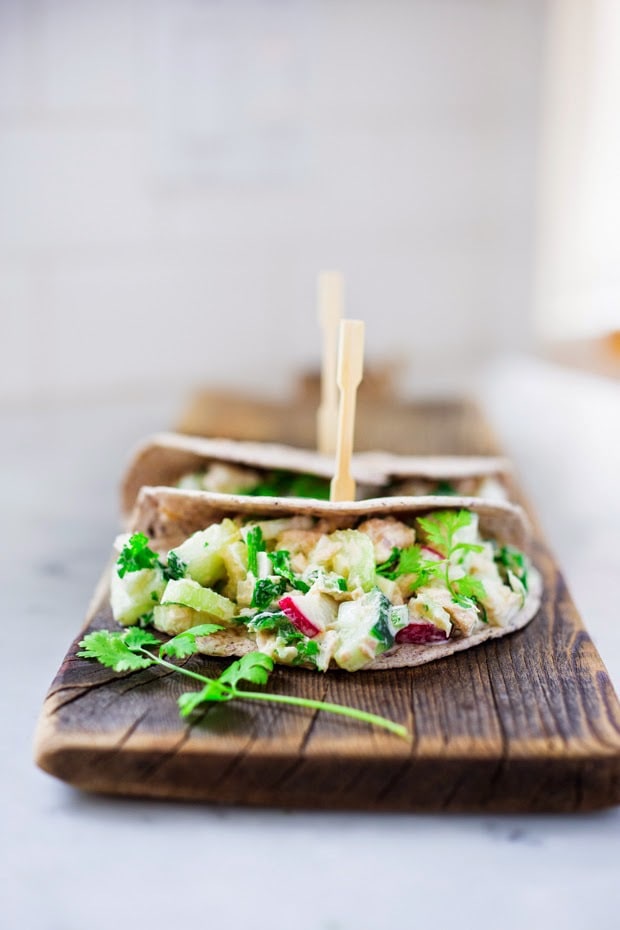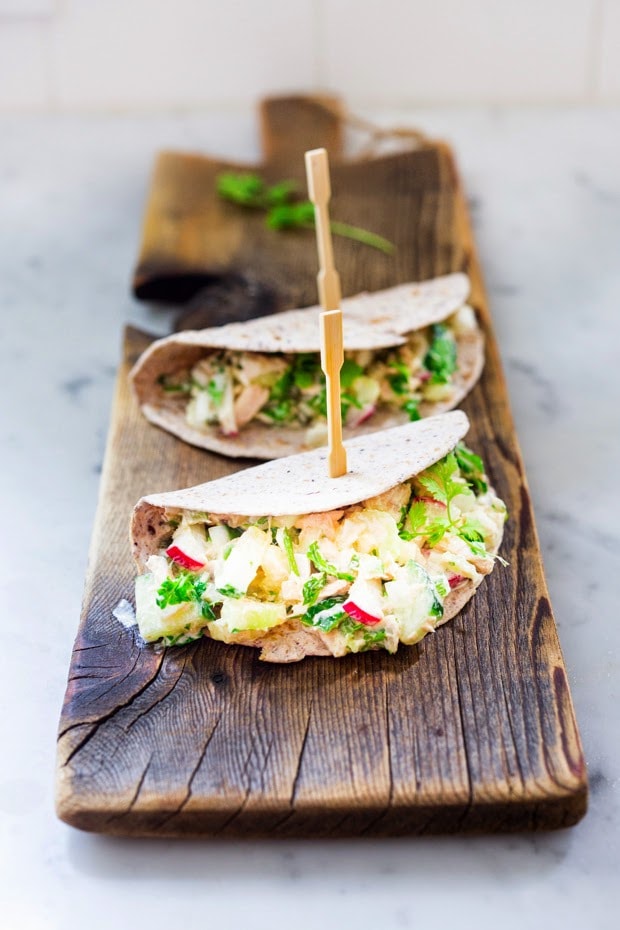 Print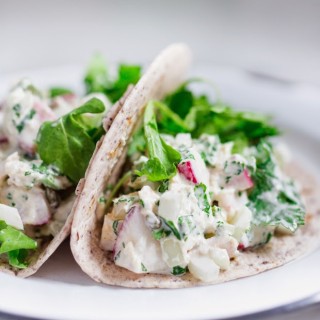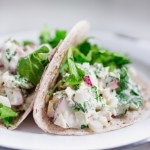 Picante Tuna Salad Tacos
Prep Time:

10 mins

Total Time:

10 mins

Yield:

2

Category:

Lunch

Cuisine:

mexican
---
Description
Picante Tuna Salad Tacos- and fast healthy lunch idea!
---
Ingredients
---
---