A simple & delicious recipe for Farro Tabbouleh Salad, made with finely chopped vegetables, fresh herbs, lemon and olive oil. Vegan!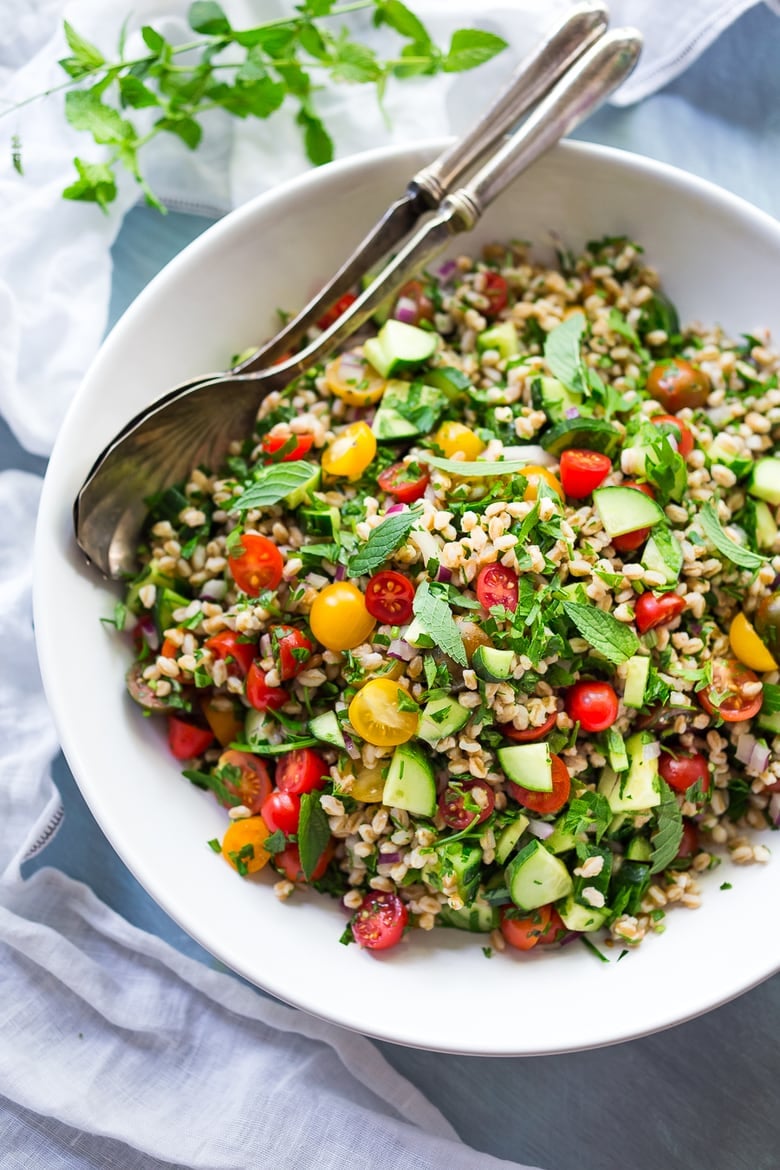 On the menu this week… Farro Tabbouleh Salad! A simple make-ahead salad that keeps for days -perfect for weekday lunches, meals on-the-go or large gatherings.
This hearty vegan salad is made with fresh summer ingredients- vine-ripened tomatoes, cucumbers, onion and fresh herbs, then simply dressed with lemon, sea salt and olive oil– one of my all-time favorites for sure!
Nutty, toothsome farro is a delicious alternative to cracked wheat and gives the salad a bit of heft. It really doesn't take much to feel full. For added protein, add chickpeas or crumbled feta. Kalamata olives are a nice touch too.
We are back home after spending a week at the lake without phones, computers or cell service. Truly a godsend. It's clear to me how much we need this downtime and how rarely this happens anymore. Even in the remotest places in Asia, there was always wi-fi. But for one glorious week, my phone simply would not work.
Time slowed. The mental activity that usually pervades my mind, quieted. And for a time, it felt as if I was resting in this stillness, totally immersed in the natural world in front of me. Such a gift.
But how to remain in this stillness, here in the hustle-bustle of everyday life?
My friend MaryAnn recently shared with me that instead doing a formal meditation practice, she pauses throughout day, whether she's washing dishes, running errands, weeding, folding laundry or cooking – to just be present with herself. I love this. So simple really. A good reminder that stillness is not found in our surroundings or environment, but that it's always here inside of us, no matter where we are. We just have to remember…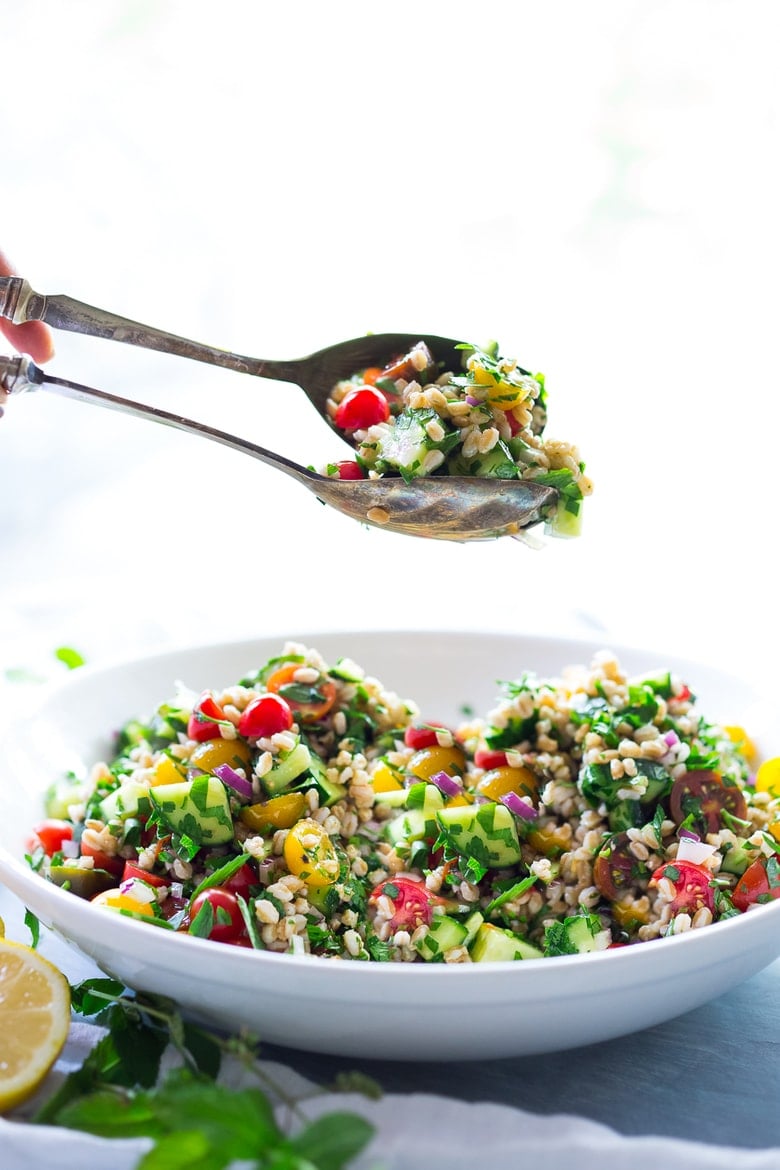 I love the simple clean flavors of this Farro Tabbouleh ( also called Tabouli) and how energized I feel after eating this.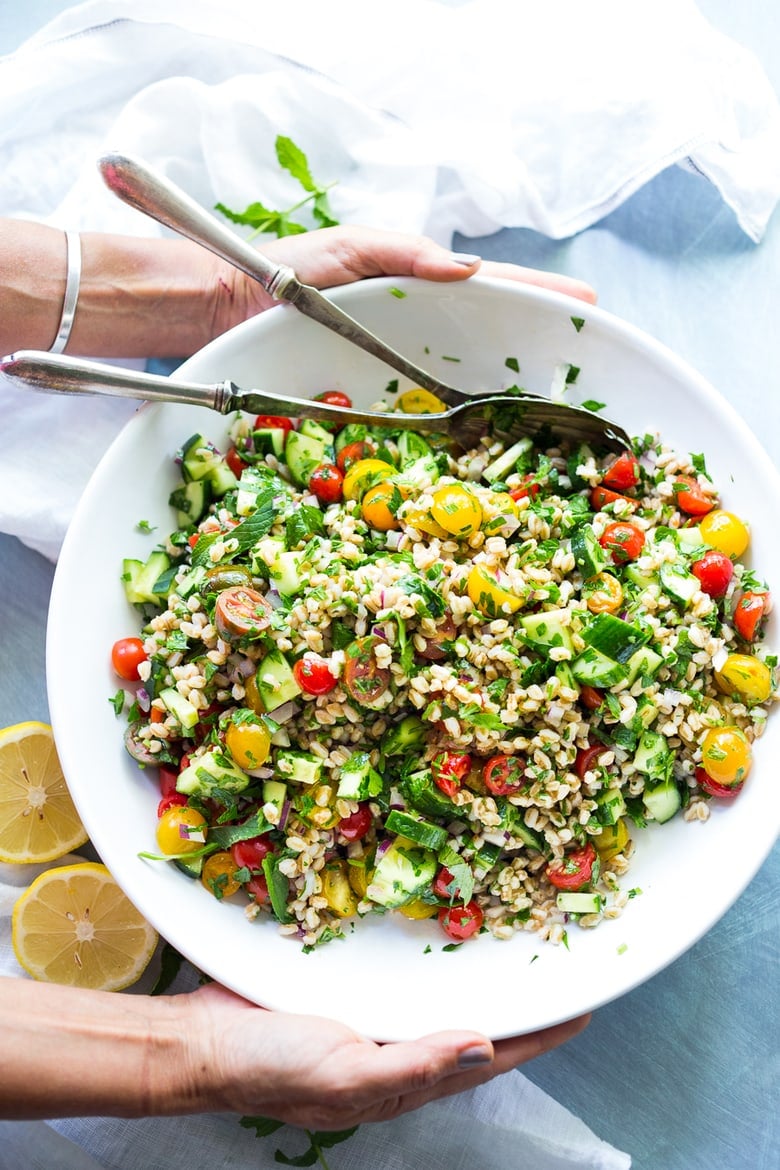 Hearty and filling, yet light and refreshing. All the things I crave in a summer salad! You really can't go wrong with fresh herbs and lemon!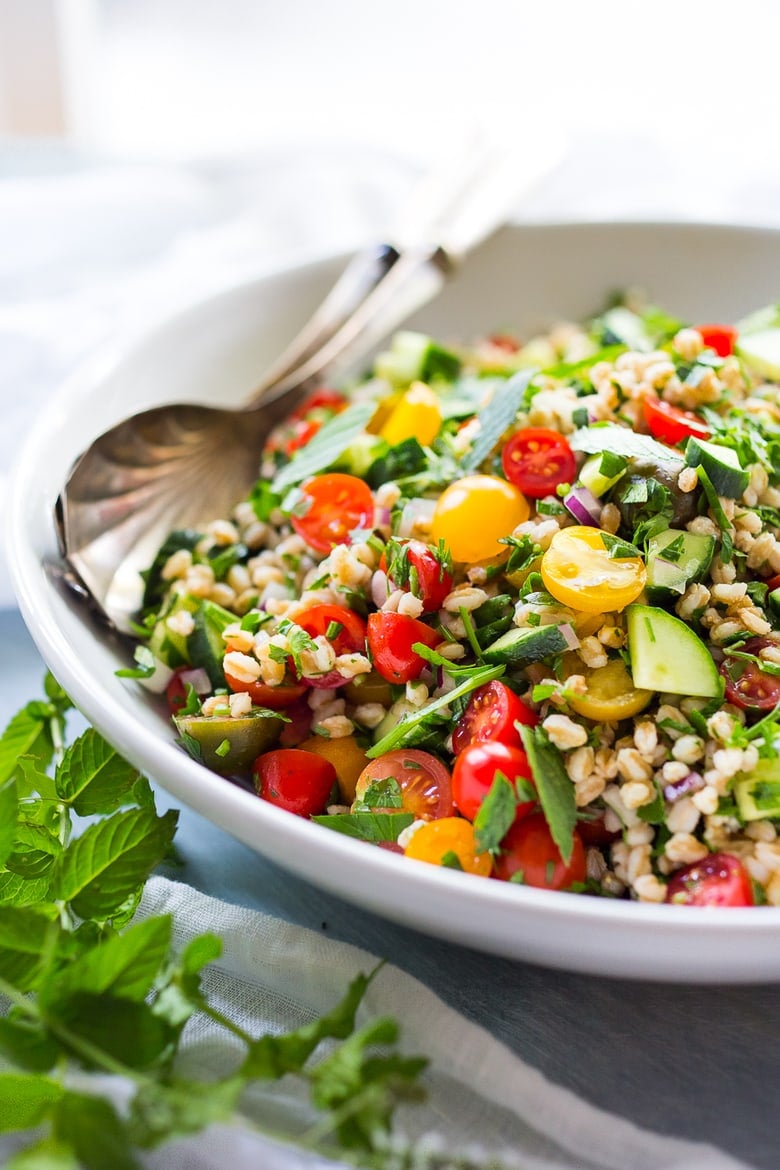 Make this when tomatoes are at their peak and the salad will come alive.
Italian parsley is my favorite here along with mint, but feel free to add basil or even cilantro!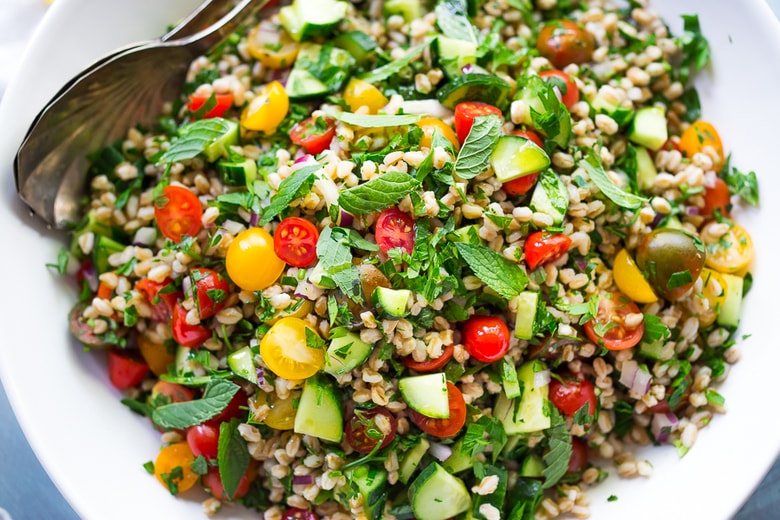 If farro is not available in your area (here it's often found in the bulk section of our grocery stores) you can always substitute other whole grains like wheat berries or rye berries, quinoa, or of course cracked wheat ( bulgur) or freekeh.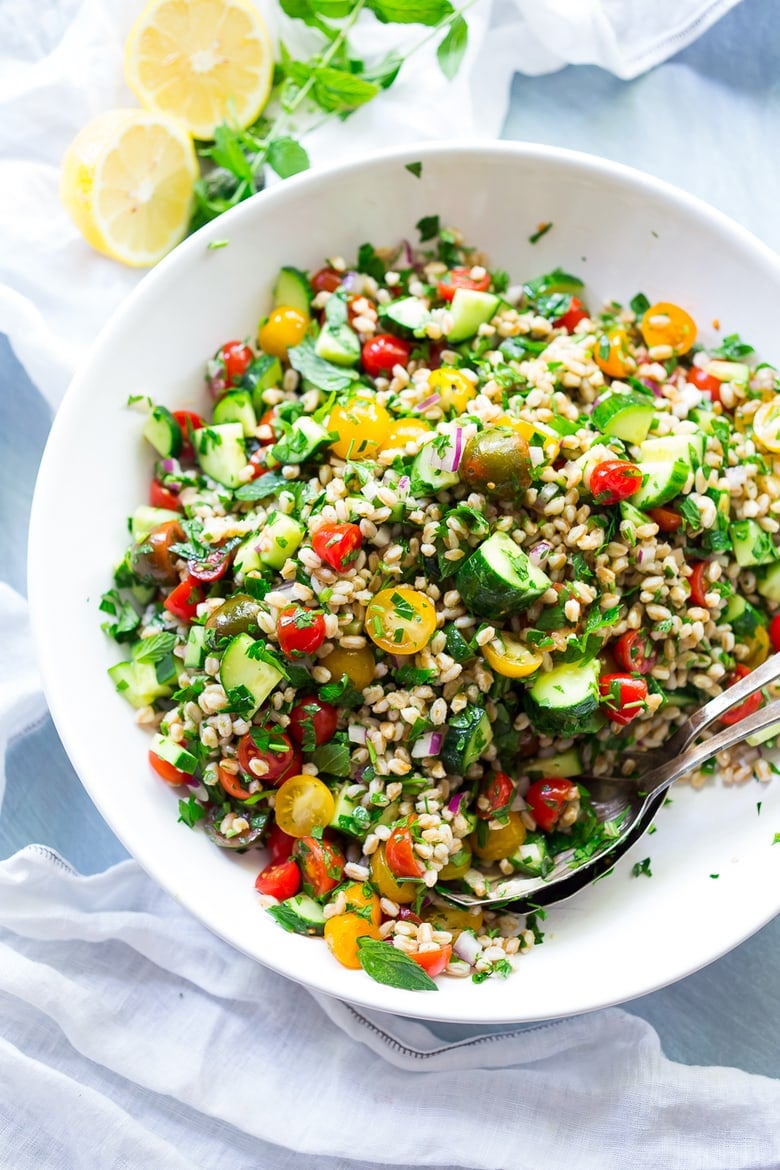 Make this tonight and have it the rest of the week for lunch- you will loooooooove yourself for it!
More recipes you may like:
Print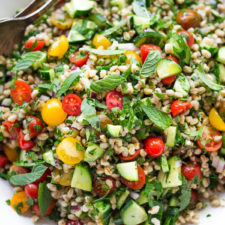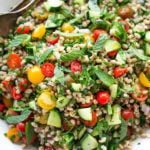 Farro Tabbouleh Salad
Author:

Sylvia Fountaine

Prep Time:

20

Total Time:

20 minutes

Yield:

4-6

Category:

Salad

Cuisine:

Mediterranean
SaveSave
SaveSave
SaveSave