Homemade popcorn with garlic, parmesan
and
a little smoked paprika. Every snacker's dream! Make this on the stovetop in 15 minutes! Vegan and Gluten-free!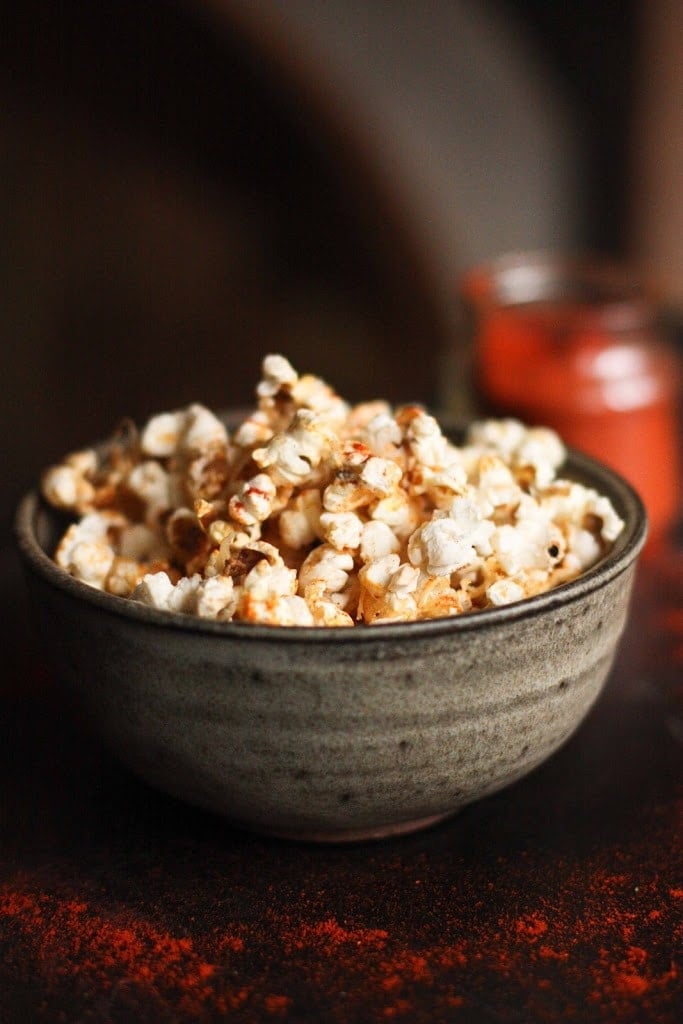 My husband Brian loves to snack. This is his recipe and he makes it a lot. Like almost every day, a lot. Inevitably, no matter how much I tell myself that I'm not going to have any (because once I start, I can't stop) I find my hand reaching across him into his bowl of popcorn.
My hand does this on this own, I can't control it. Garlic Parmesan Popcorn, made on the stovetop the old fashioned way, is incredibly addicting. He sprinkles a little smoked paprika over top for the finishing touch. The perfect snack.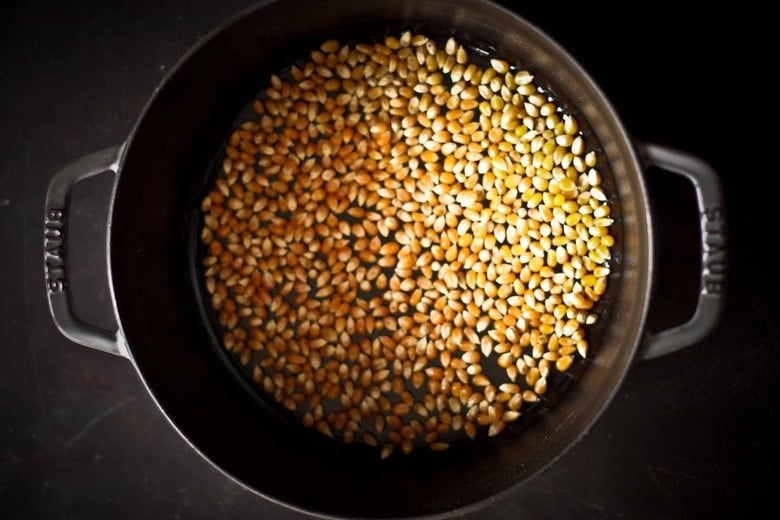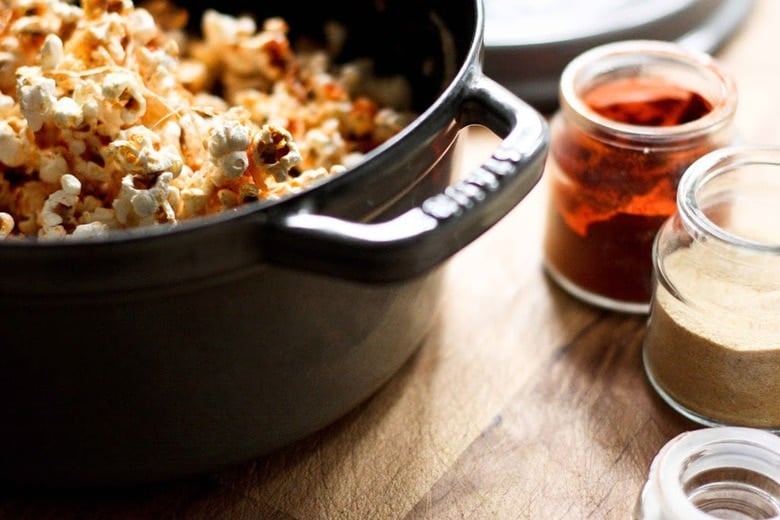 How to make popcorn on the stovetop:
Use a heavy bottom pot or crank-style popper
Use high heat oil, not butter.
Heat the oil, on medium-high heat.
Test by adding one or two kernels of popcorn. When it pops, it's hot!
Add the popcorn and cover, leaving a little space for the steam to come out.
Only add one layer of popcorn to the pot. ( about 1/3 cup)
Do not salt the popcorn before they are popped…this will result in tougher kernels.
Salt and season after!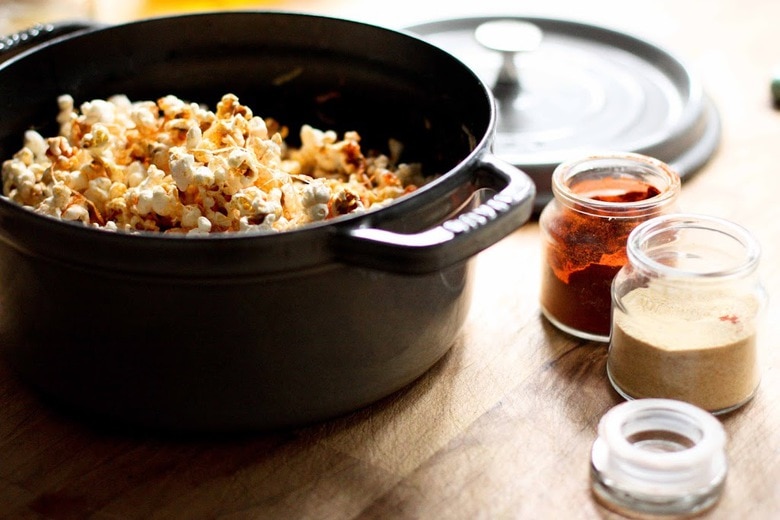 What to pop popcorn in?
We just use an old heavy-bottomed pot, designated for popcorn use only- not the one in the photos. It has a broken handle, is quite rough and worn, but it works great. If you want to get serious, the best poppers are the old-fashioned crank-style poppers like
this one
.
They are easy to use and to clean, and within minutes make popcorn that is fluffy and crispy, not chewy. You only need to use only about one tablespoon of oil to make a full batch of popcorn so it's also lower in fat than using a pot. If you want no fat, an air popper would be the way to go.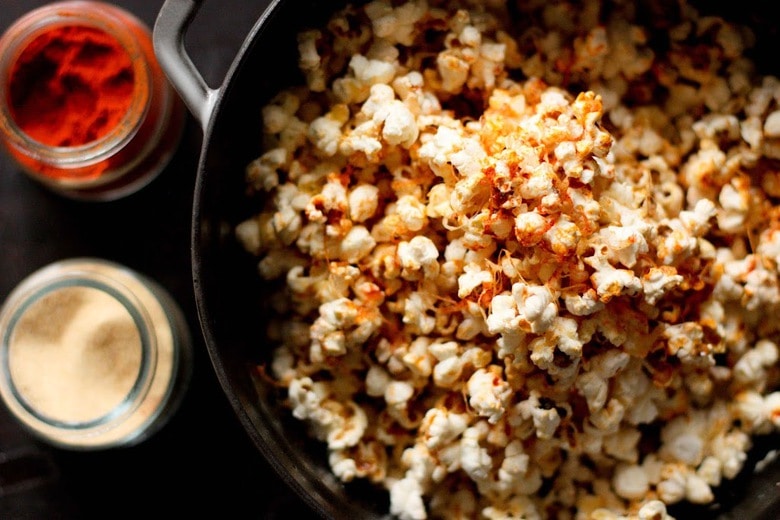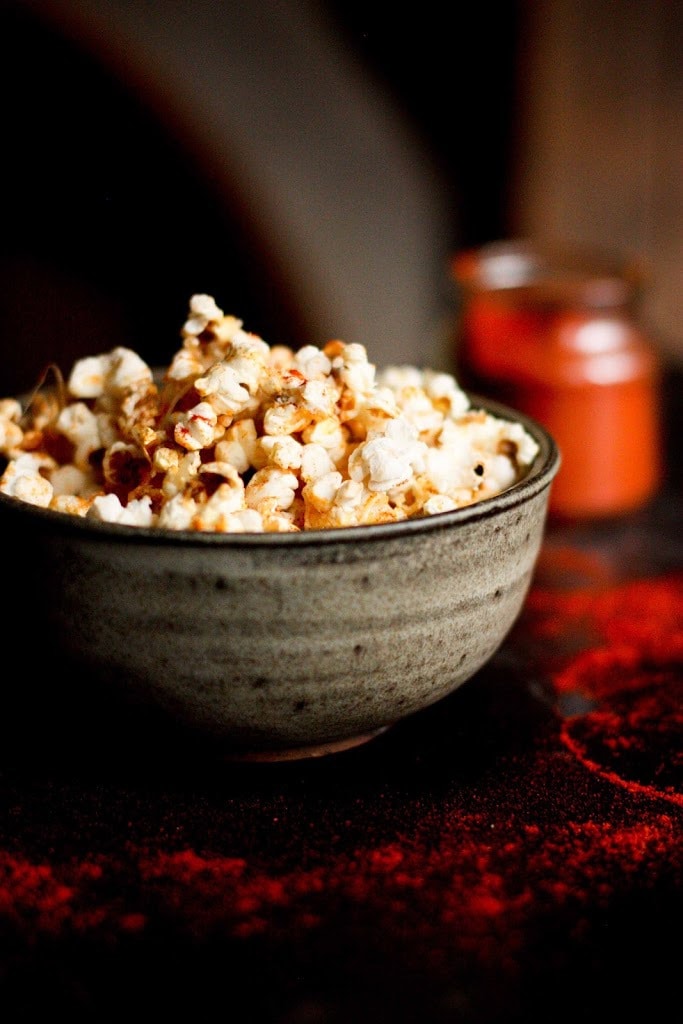 Garlic Parmesan Popcorn
Ingredients:
1/2 C popcorn
1-2 T oil ( olive, canola, coconut)
1/2 -1 tsp granulated garlic
1/2-1 C parmesan
1/2 tsp smoked paprika
cracked pepper
pinch salt
In a heavy bottom pot, heat the oil on med high heat. test heat by tossing in a couple kernels. When they pop, add popcorn, cover, leaving a crack for steam to escape, and turn heat down to medium. Shaking occasionally, pop until kernals are done popping. Turn stove off. Sprinkle with cheese, granulated garlic, salt, pepper and mix with a big spoon. Cover and let stand 10 minutes so cheese melts.