Delicious and refreshing Kohlrabi Slaw with cilantro, jalapeño and lime! A simple, healthy kohlrabi salad recipe you can make today! Vegan and Gluten free!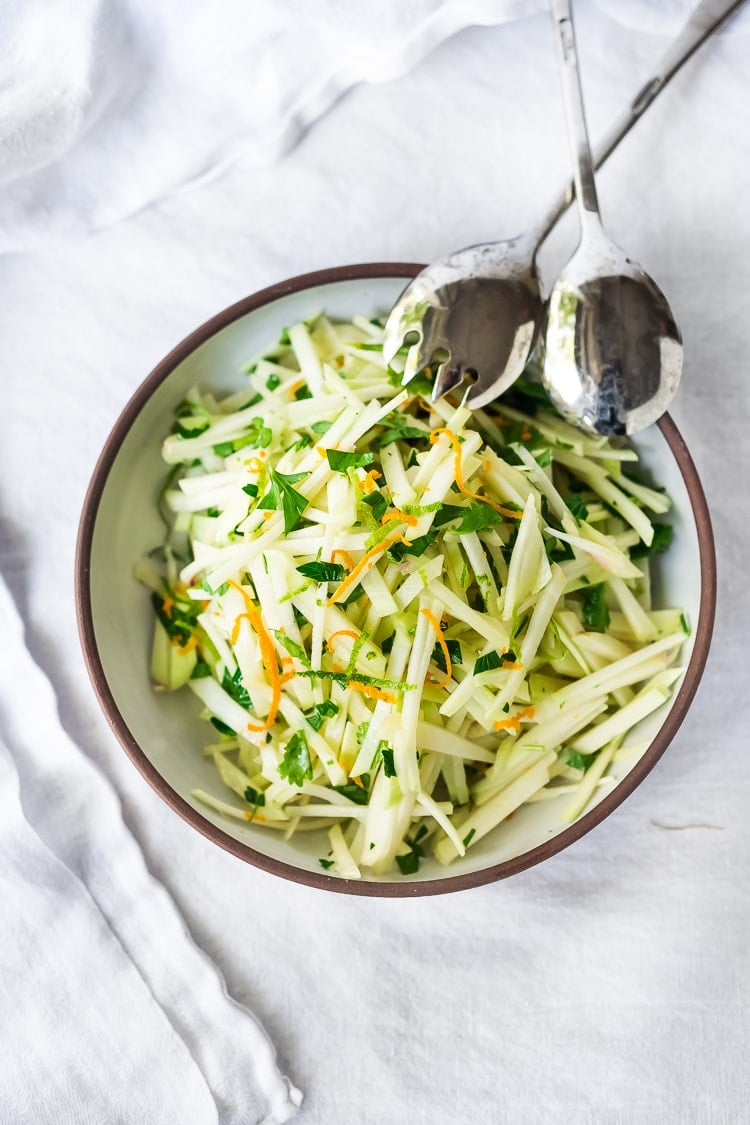 While waiting in line at the farmers market, I overheard several people pointing at and commenting on a strange looking vegetable they had never seen before. What is it? How do you cook it?
What is Kohlrabi and how to use it:
Kohlrabi, if you are unfamiliar, is a vegetable in the Brassica family along with cabbage, broccoli and cauliflower- and is just as nutrient-dense.
Kohlrabi can be eaten cooked or raw.
The word Kohlrabi is German and translates to "cabbage turnip" and it's flavor is tastes of cabbage and turnip with a hint of sweetness and a peppery bite. They are fairly common in German speaking countries, and recently have been showing up in masses at our local markets and CSA boxes!
Watch How to make Kohlrabi Slaw!
I love kohlrabi in its raw state, for its flavor, delicious crunch and amazing health benefits.
This simple kohlrabi salad recipe with cilantro and lime zest is dressed with a refreshing Citrus Vinaigrette made with fresh orange juice. It's vegan and gluten-free, and surprisingly filling, while remaining low in calories.
Kohlrabi can be found here locally at the Spokane Farmers Market, with several growers offering them.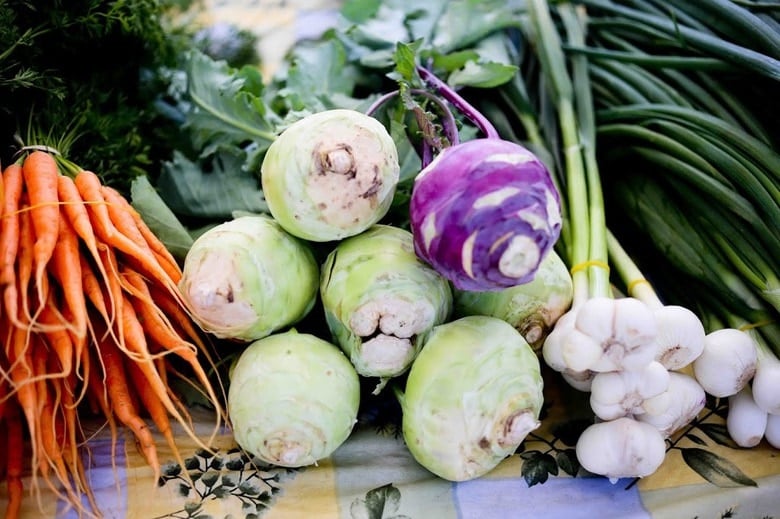 Kohlrabi ranges in color from pale green to white to deep purple. And kohlrabi greens are edible too! I like to sauté kohlrabi greens in olive oil with garlic and shallot and a splash of sherry.
Kohlrabi has very thick skin and peeling it can be challenging. Make sure you have a sharp peeler and plan on peeling it twice. Once its peeled, the rest is very easy. The insides are crisp and juicy like an apple or jicima.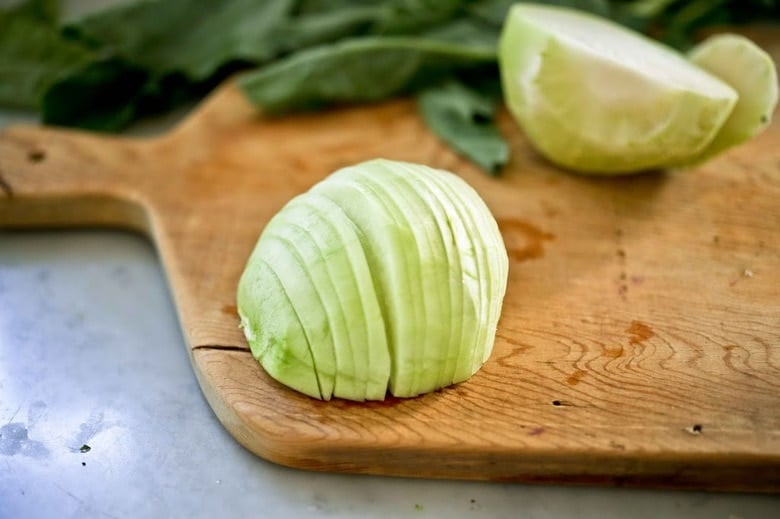 If you are uncertain about Kohlrabi and are hesitant to commit to a whole salad made entirely of kohlrabi, you could try substituting part of the kohlrabi in the recipe with shredded cabbage, jicima, apple, sliced cucumber or sliced fennel.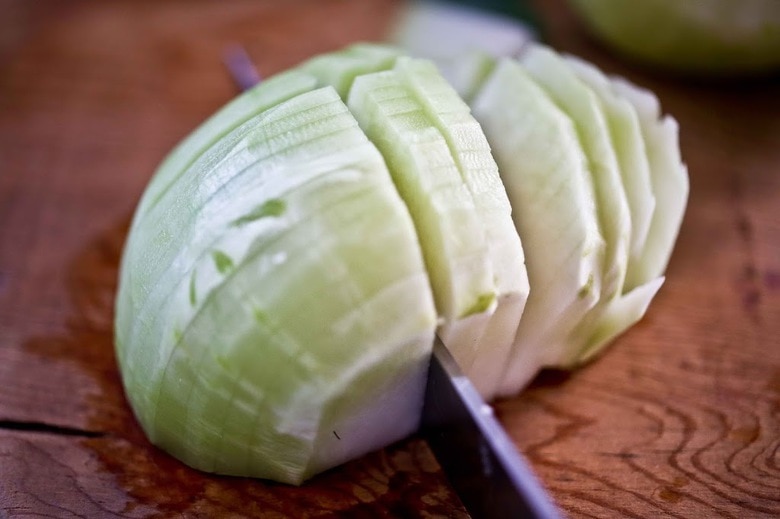 Slice Kohlrabi in to thin 1/4 inch thick match sticks. You could also grate in a food processor, or cut into matchsticks using a mandolin.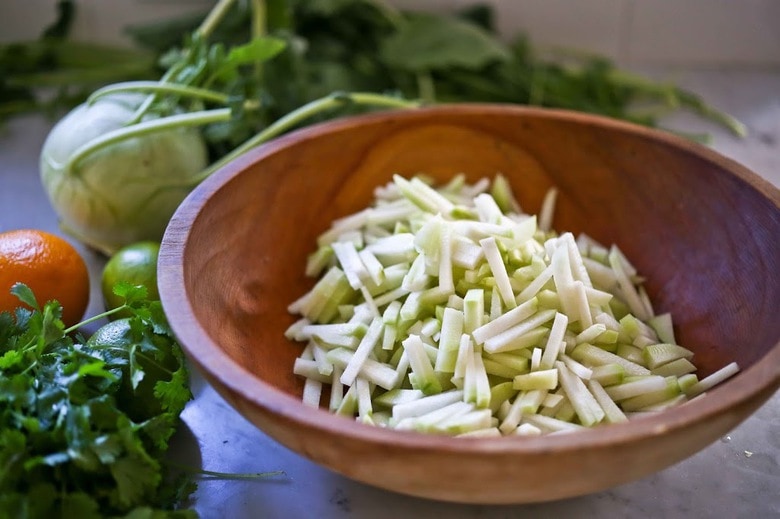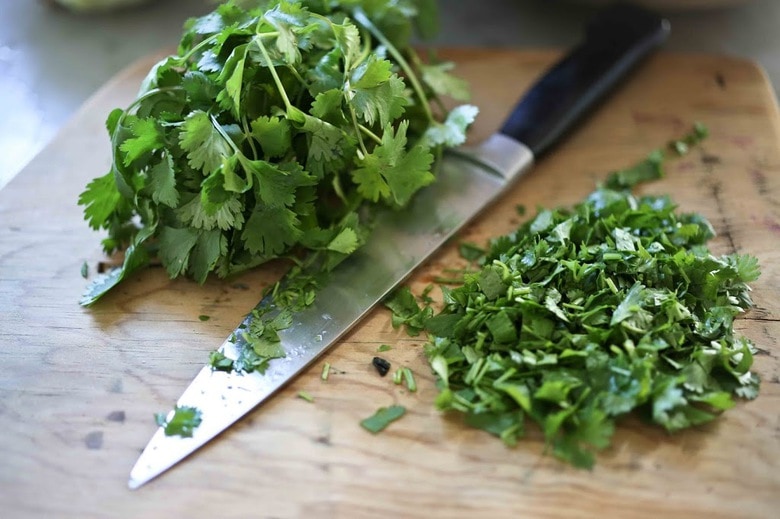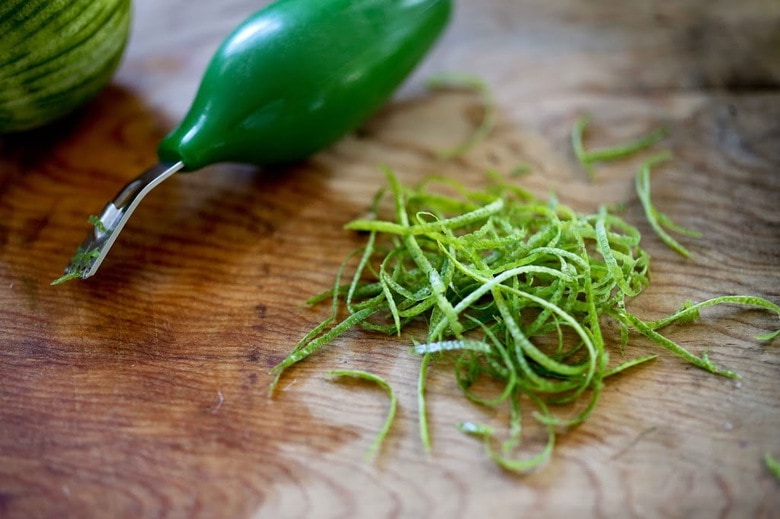 Lime zest and cilantro are added to the salad.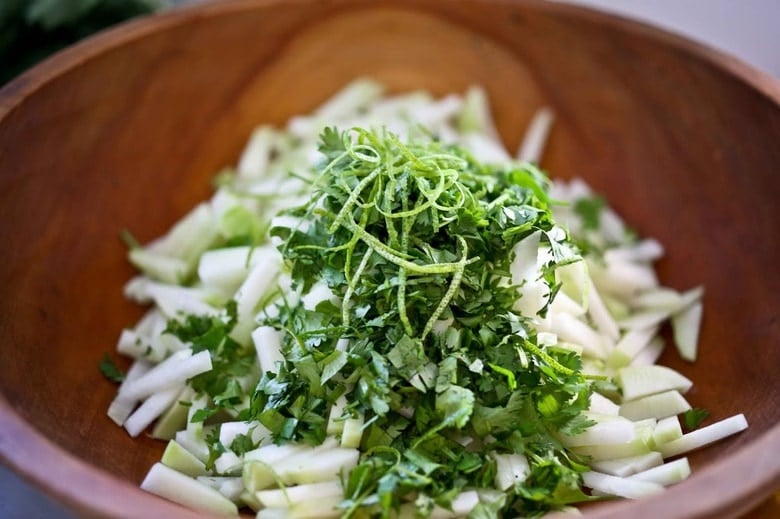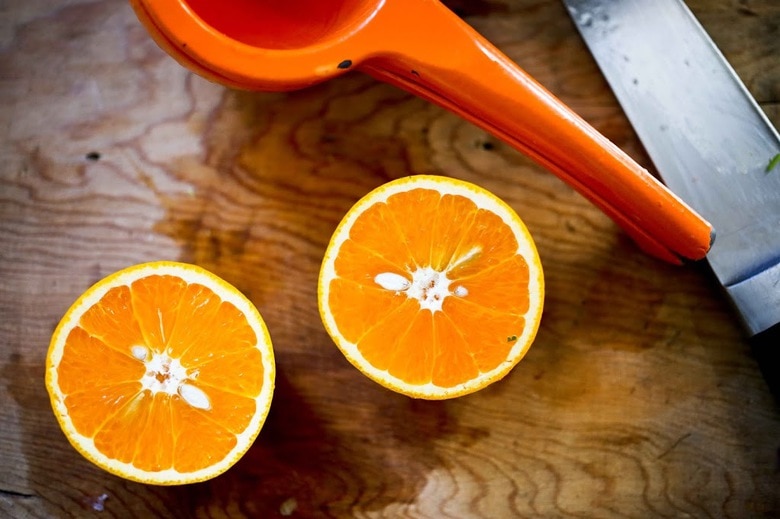 Using both fresh orange juice and lime juice gives the dressing its delightful and refreshing flavor.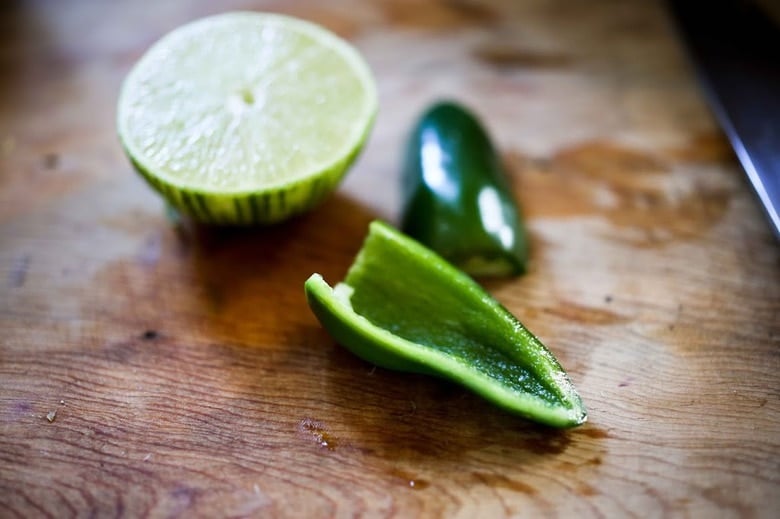 Half a jalapeño gives a perfect little kick. A whole one, for me, was too spicy and detracted from the overall flavor. So very finely chop ½ a medium jalapeño, and maybe even add it a little at a time, tasting, to find the perfect heat for you personally.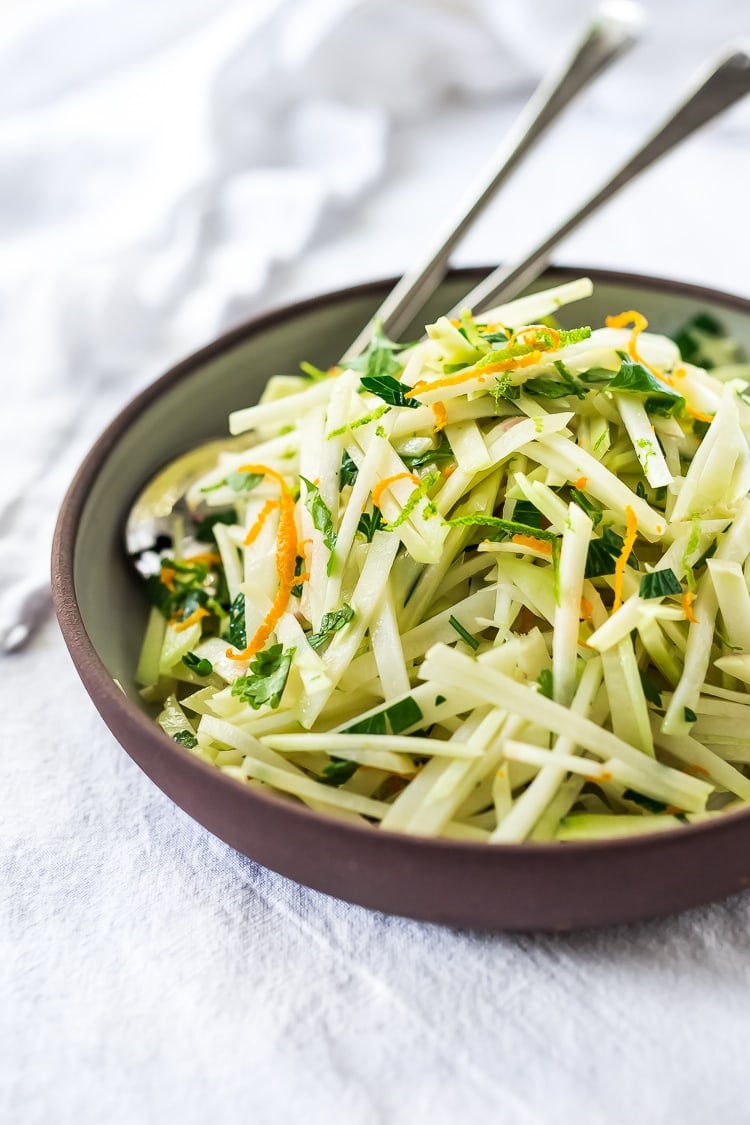 Combine all the ingredients and toss with the dressing. Refrigerate until ready to serve.
Garnish with a little zest and cilantro before serving.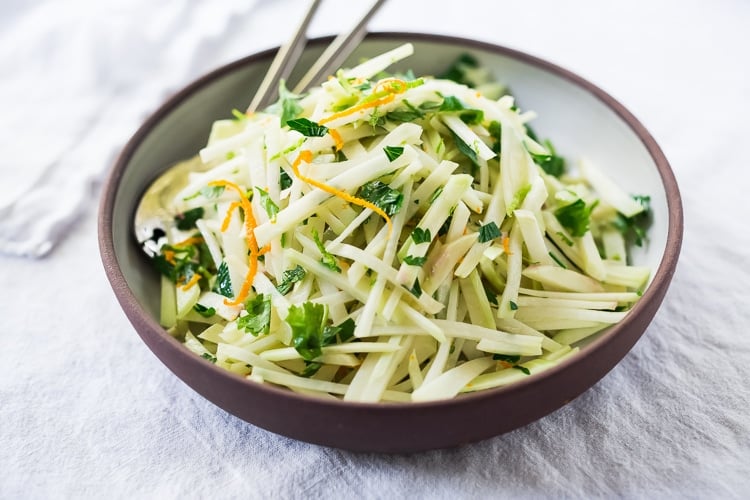 Hope you enjoy this Kohlrabi Slaw with Cilantro, Jalapeño and Lime. This salad can be made ahead and keeps well in the fridge for several days.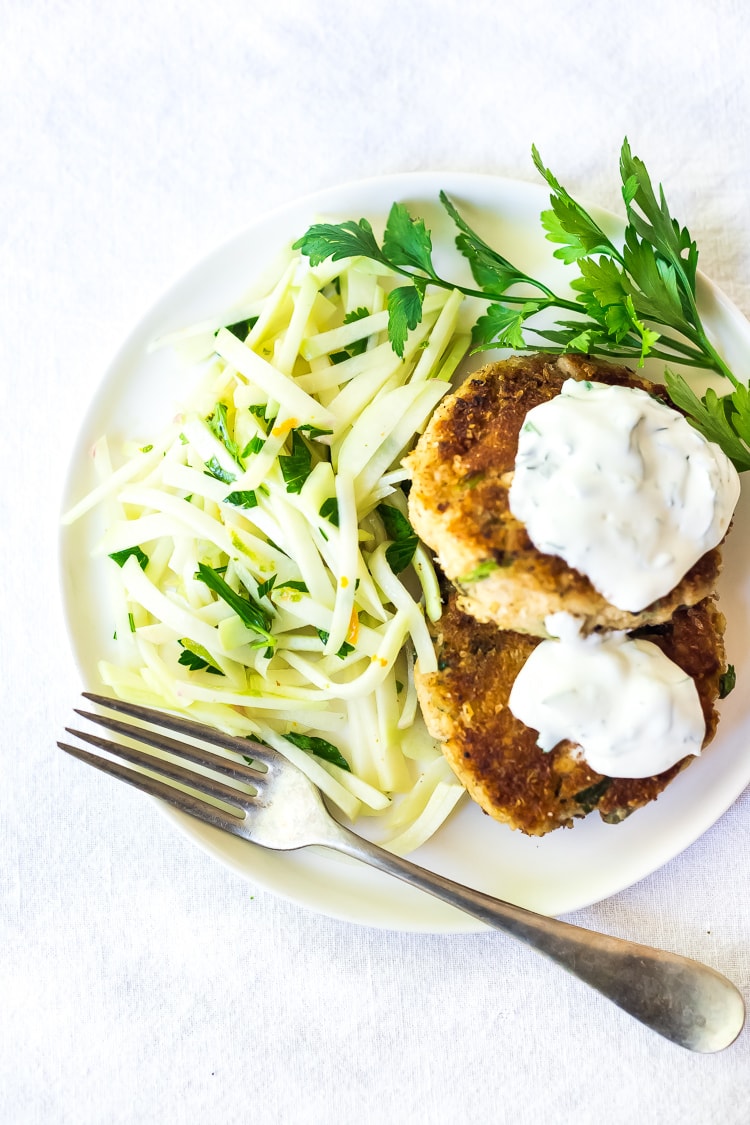 Serve it with grilled fish, pan-seared salmon cakes or even inside fish tacos! Tasty and healthy!
More recipes you may like!
xoxo
Print
Kohlrabi Slaw with Cilantro, Jalapeño and Lime
Refreshing and healthy  Kohlrabi Slaw made with kohlrabi, cilantro, lime, jalapeño and a simple citrus vinaigrette.
Prep Time:

25 mins

Total Time:

20 mins

Yield:

4-6

Category:

Salad, slaw, vegan, gluten free

Method:

Tossed

Cuisine:

Mexican
6 cups

kohlrabi -cut into matchsticks or grated in a food processor -about three x 4 inch bulbs (or you could substitute sliced fennel, apple, jicama, cucumber, or cabbage for part of the kohlrabi for more diversity)

½

 cup chopped cilantro (

one

small bunch)

half of a

jalapeno -minced

1/4 cup

chopped scallion
orange zest from one orange, and juice
lime zest from one lime, and juice
Citrus Dressing :
1/4 Cup

olive oil

¼ Cup

 fresh orange juice ( juice form

one

orange)

1/8 Cup

lime juice plus 1 T ( juice from

one

large lime), more to taste

1/4 Cup

honey ( or agave syrup)

1/2 tsp

kosher salt

1 Tablespoon

rice wine vinegar
Instructions
Trim and peel kohlrabi. ( I normally have to peel twice to get thru the thick skin). Cut off two ends. Cut in half from top to bottom. Thinly slice, rotate and slice again, making 1/4 inch matchsticks.
Place in large bowl with chopped cilantro, scallions, finly chopped jalapeño ( 1/2), lime zest and orange zest.
Whisk dressing together in a small bowl. Toss with salad. Refrigerate until serving. Garnish with zest and cilantro. This tastes goo the next day too.
Nutrition
Serving Size:

1 cup

Calories:

155
Keywords: Kohlrabi recipes, kohlrabi slaw, kohlrabi, kohlrabi salad, how to cook kohlrabi, kohlrabi slaw recipe
SaveSaveSaveSave
SaveSave
SaveSave