Celebrate summer with fresh Corn Fritters! A flavorful recipe that works as a tasty appetizer, hearty side dish, or a vegetarian main course. Serve with creamy Cilantro Dipping Sauce!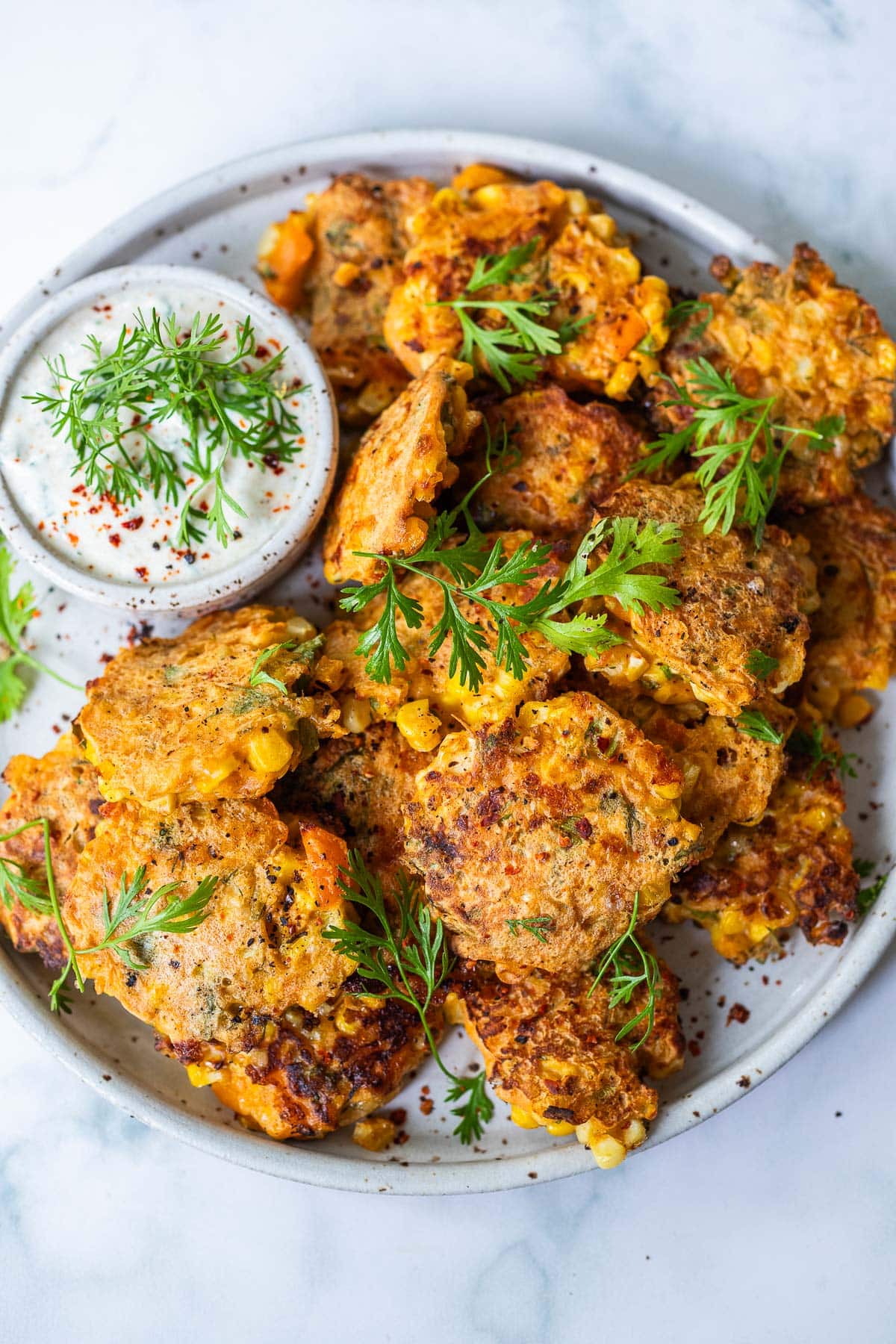 These Mexican-inspired Corn Fritters are easy to make and packed full of summertime goodness. My husband loves them- although I must admit, any vegetable that arrives in the form of a fritter will recieve high praise from him! I love making this recipe in summer when sweet corn is fresh for the best texture! But frozen corn will work too.
Fresh corn kernels, cut right off the cob, have the best flavor! Combined with scallions, cheddar cheese, Mexican spices, lime, and cilantro in a light batter, they are pan-seared until golden and crispy, then finished in the oven. Make them spicy or keep them mild- up to you! Serve them with a cool and creamy cilantro dipping sauce. The recipe makes 24 small fritters which can be refrigerated for later and reheated—a fun thing to pull out of the fridge for mid-week snacks.