A healthy vegan raw Beet Salad with avocado, tender greens, sprouts, toasted pumpkin seeds, pickled shallots, tossed in a flavorful Cashew Basil dressing and drizzled with Cashew Cream for extra richness. A vegan "power salad"!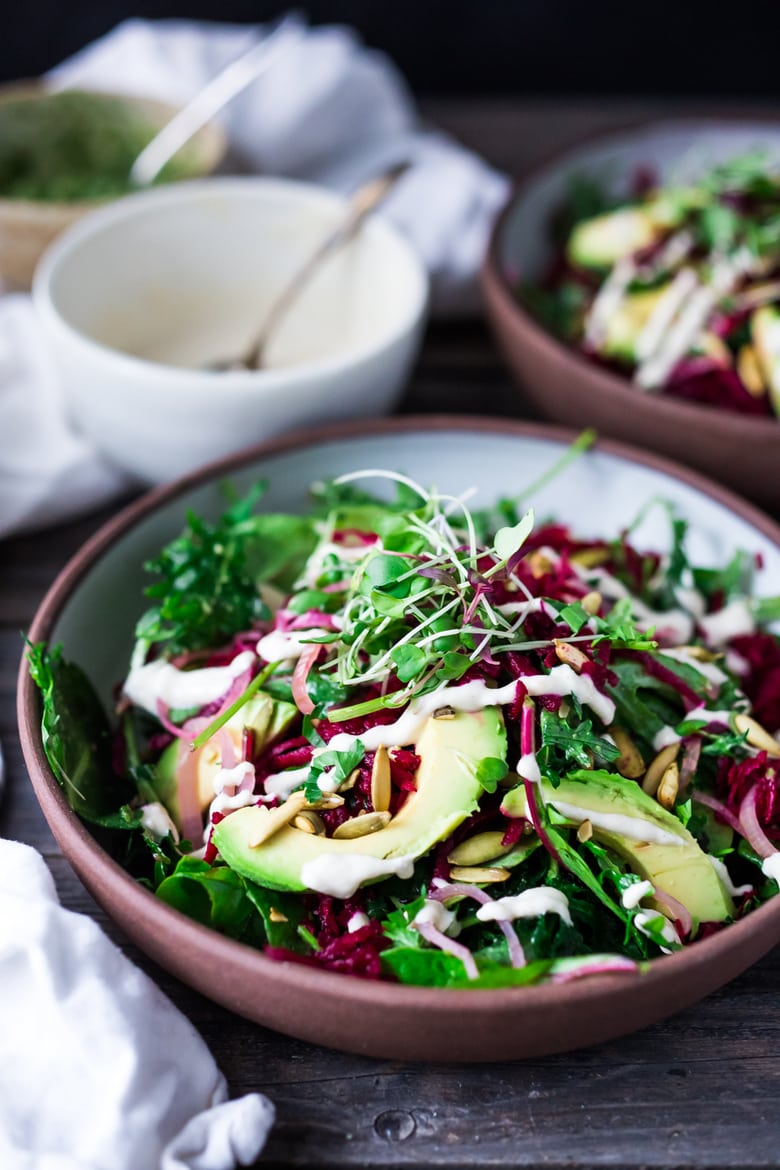 This VEGAN POWER SALAD is loaded up with fresh grated beets, avocado, power greens, sprouts, quick pickled shallots or sauerkraut, toasted pumpkin seeds and tossed with a Cashew Basil Dressing and drizzled with Cashew Cream which acts like cheese, rich and flavorful.
It was inspired by a very similar dish we had in Ojai, California at an enchanting little restaurant called Food Harmonics. I was so pleasantly surprised to stumble in this gem of a place and their lovely outdoor patio- and enjoyed this salad tremendously. I think you will too.
Note, the salad has two dressings. You need both. 😉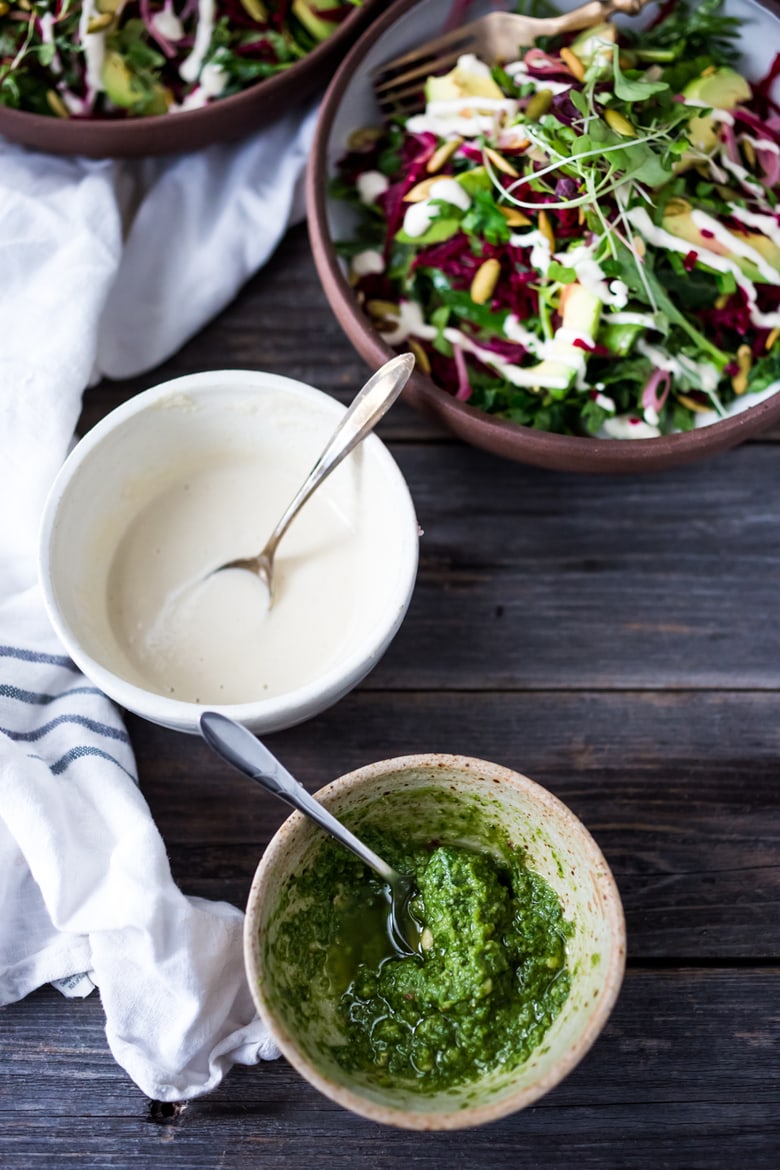 Here are the two dressings- Cashew Cream and Cashew Basil Dressing which both can be made in the blender. The dressings make enough for 6 salads.
Save any extras for Buddha Bowls, soups, wraps or even roasted veggies. I promise they won't go to waste.
Quick Pickled shallots (or pickled onions) add a nice acidity. Or sub sauerkraut!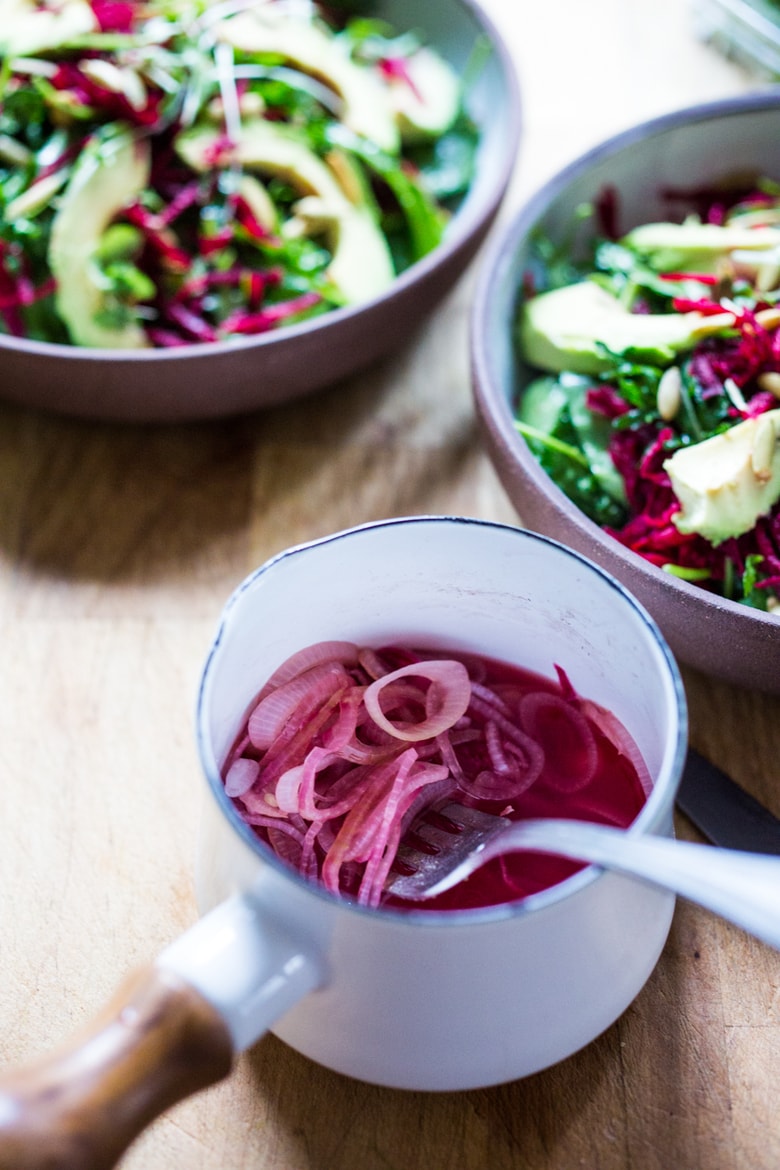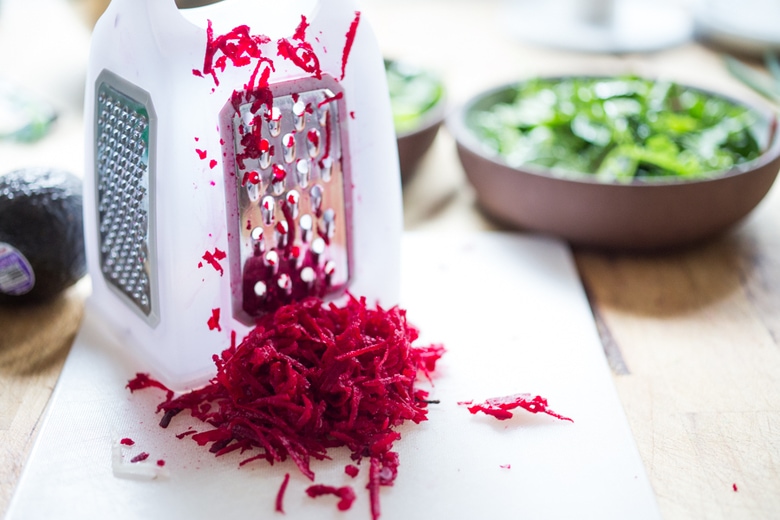 Fresh grated beets are added to the salad- so there is no cooking involved. Some of you lucky ones out there have upscale markets that actually sell fresh grated beets in the produce section, or in the salad bar- a much simpler and less messy solution. Or peel and grate at home using a hand grater, or food processor.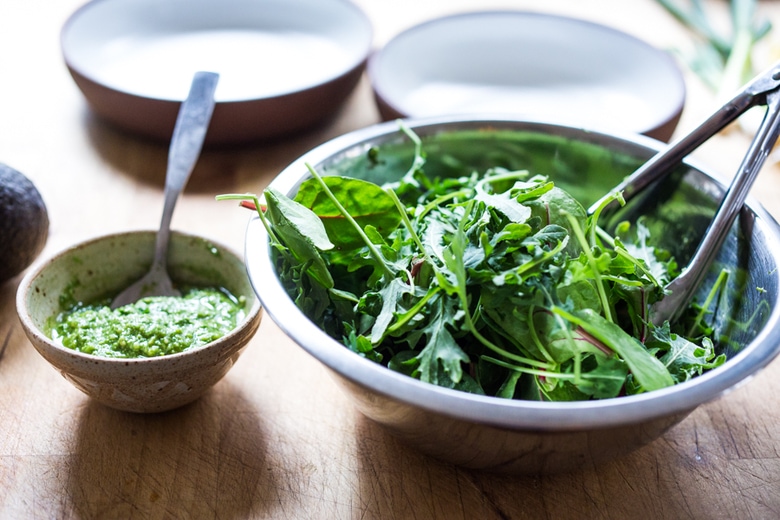 Toss the greens with just enough basil dressing to lightly coat. Toss in the picked shallots or sauerkraut. Divide among two bowls and top the fresh grated beets.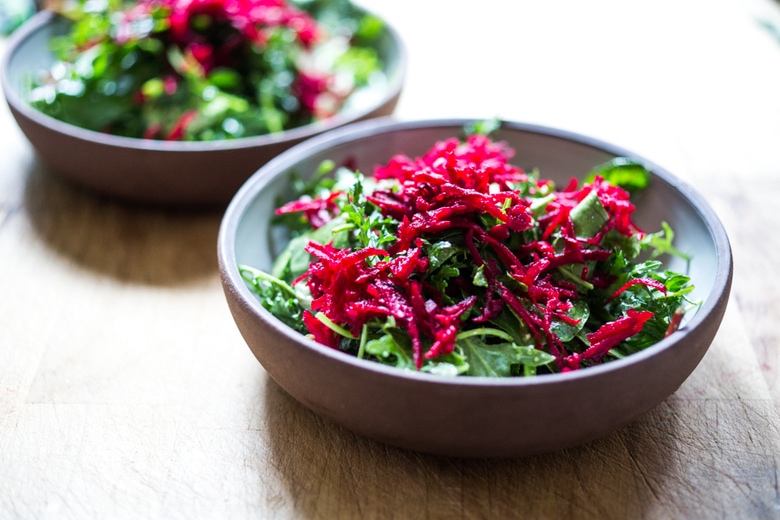 Add sliced avocado, sprinkle with salt and pepper and sprinkle with toasted pumpkin seeds, finishing with a little Cashew Cheese.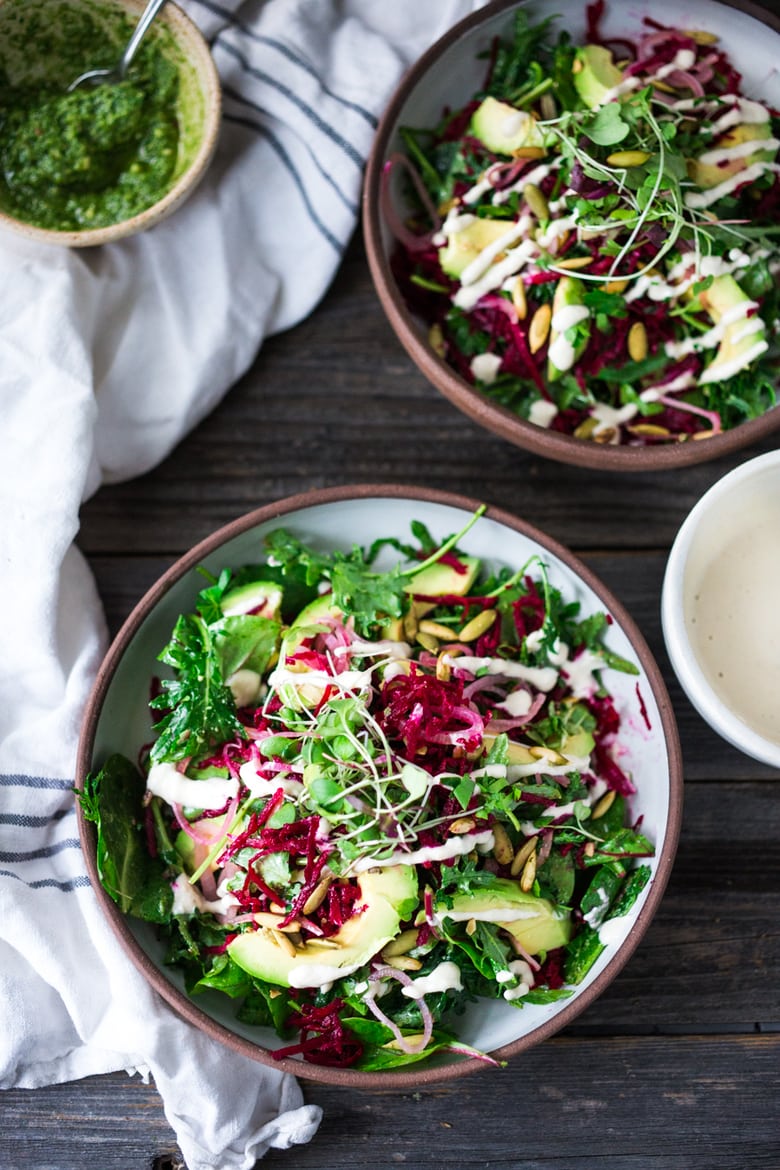 A rich, vegan high protein beet salad!
RELATED: BEET SALAD WITH ORANGES AND FENNEL
Print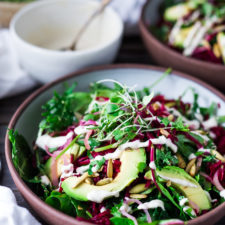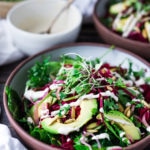 Raw Beet Salad with Avocado
Prep Time:

30 mins

Cook Time:

10 mins

Total Time:

40 mins

Yield:

2

Category:

Salad, main, vegan, raw

Method:

tossed

Cuisine:

Northwest
---
---
---
---
Notes
Salad serves 2 as mains, dressings serves 6.
---
Keywords: Beet salad, raw beet salad, vegan beet salad, beet salad recipe, healthy beet salad, power salad, vegan power salad