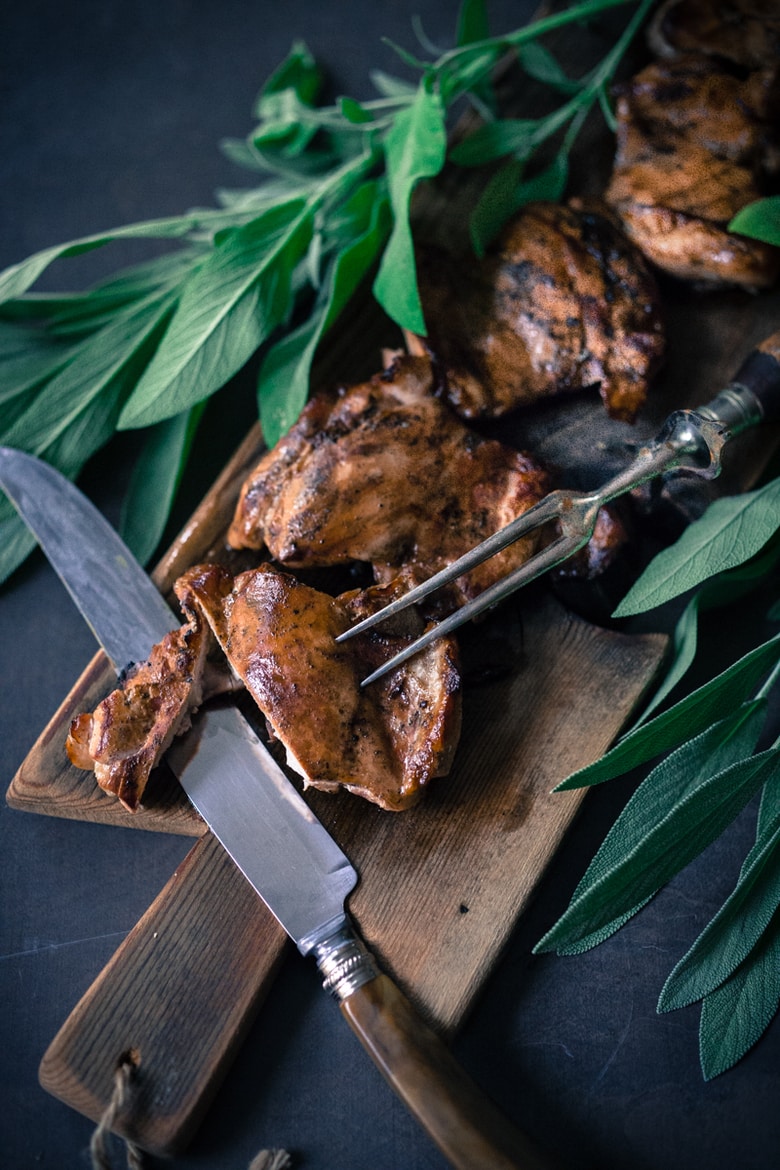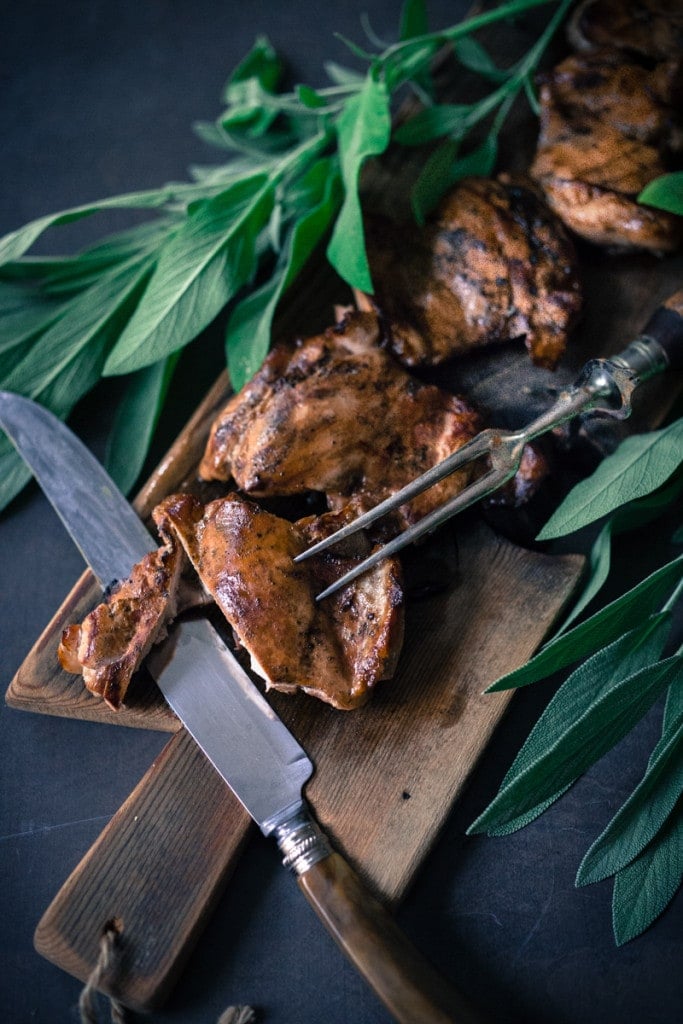 If you don't break your ropes while you're alive,
do you think
the ghosts will do it after?
Kabir
Hiding in the basement of our old home we purchased a few years ago was a dusty old smoker. We pulled it out this summer and have been smoking everything imaginable, just for fun – yogurt, butter, cheese, fish, meat. This recipe for simple smoked chicken has become one of our favorites around here because of its ability to elevate many other dishes, turning ordinary into extraordinary. Succulent, tender and moist, the chicken is just lightly smoked, then finished on the grill. If you don't own a smoker, you can also smoke chicken on your stove-top in a wok! It's suprisingly easy! (Make sure to see recipe notes).
Tuck the succulent smoked chicken into these delicious enchiladas or lasagnas, toss into summer pasta salad with fresh corn and basil, or slip into quesadillas or tortillas for the most delicious tacos ever, add to grilled pizzas or simple serve on its own along side an heirloom tomato salad. The possibilities are truly endless, and I hope you use this as a jumping off point for your own recipes. The smoked chicken can made in big batches and frozen.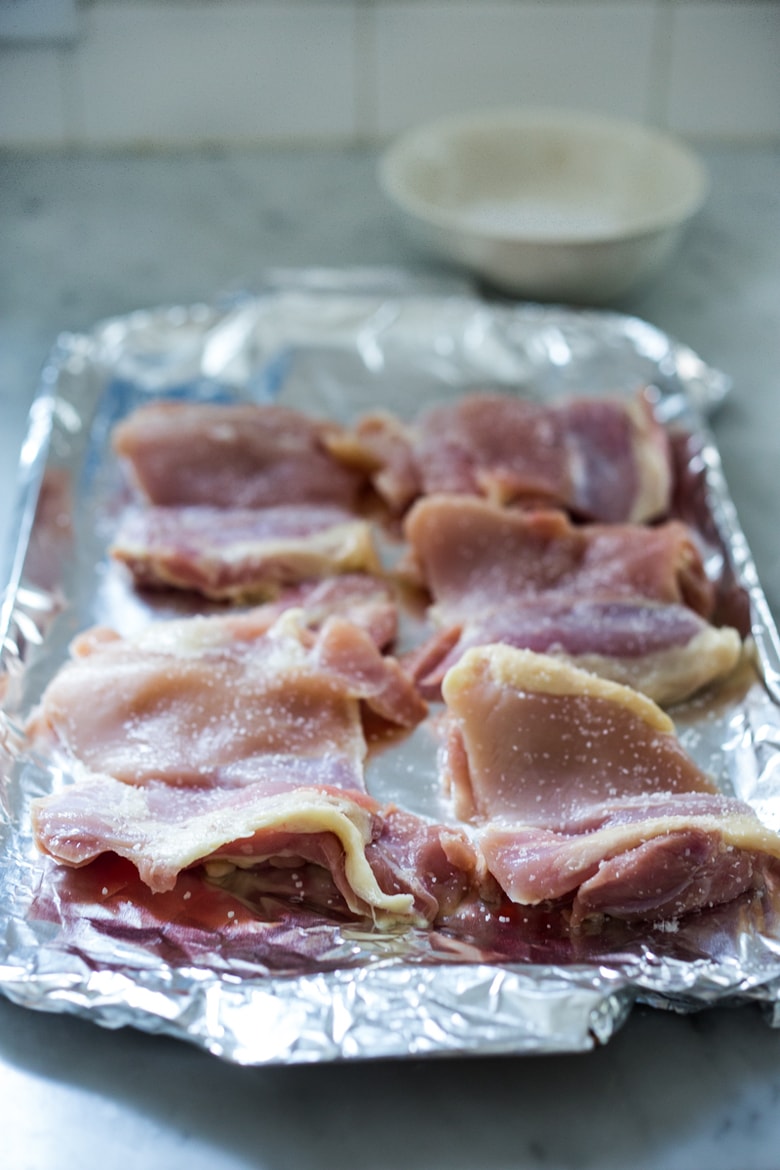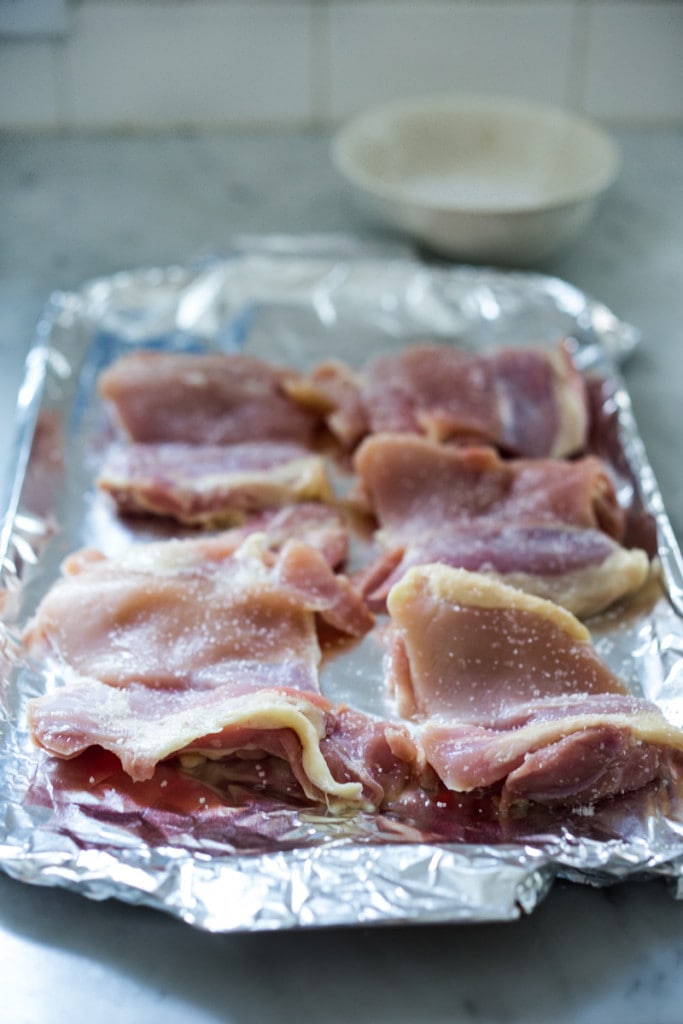 Use boneless, skinless chicken thigh meat which will help ensure your chicken stays moist. Breast meat will dry out easily and is less forgiving. Lightly salt and pepper the chicken, or feel free to use a spice rub.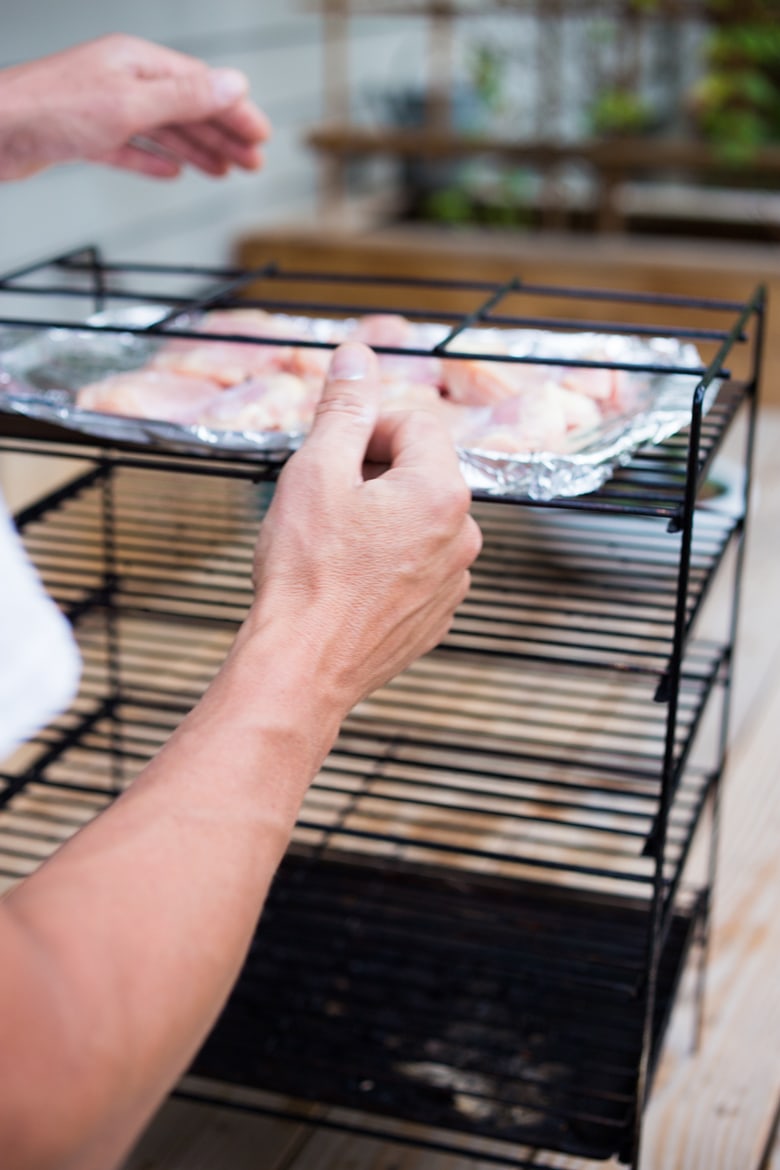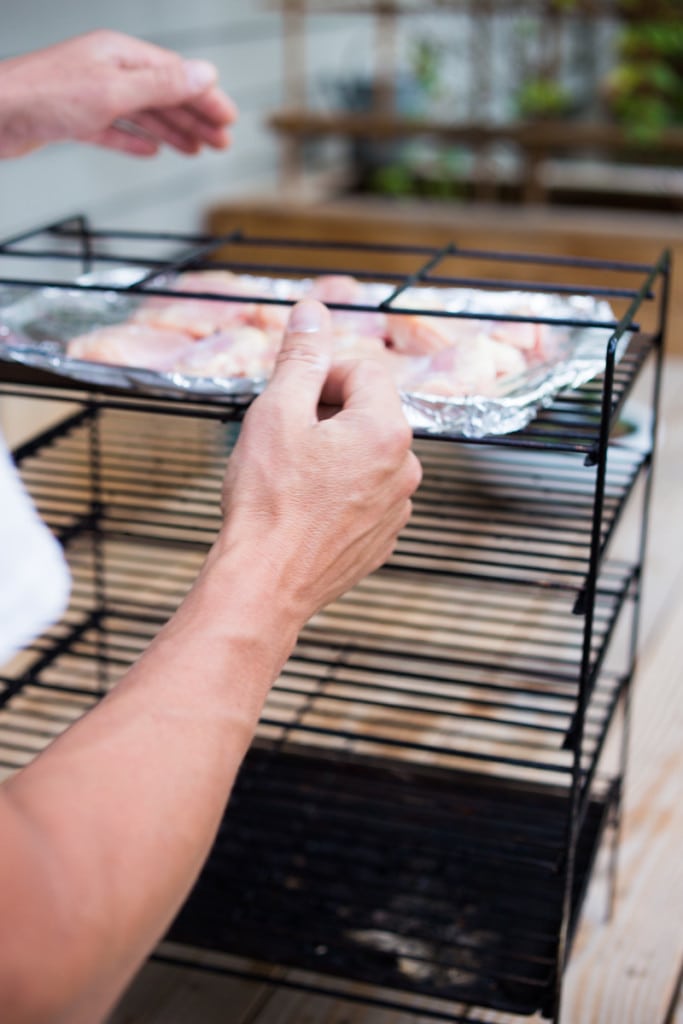 If using an electric smoker, simple plug it in, and smoke on low heat using apple wood, mesquite or any flavor of wood you like. If smoking in a BBQ type smoker, smoke the chicken on very very low heat, before grilling. We usually smoke the chicken in the electric smoker for 45 – 60 minutes, before finishing it off on the grill. Obviously the longer you smoke it, the more intense the flavor.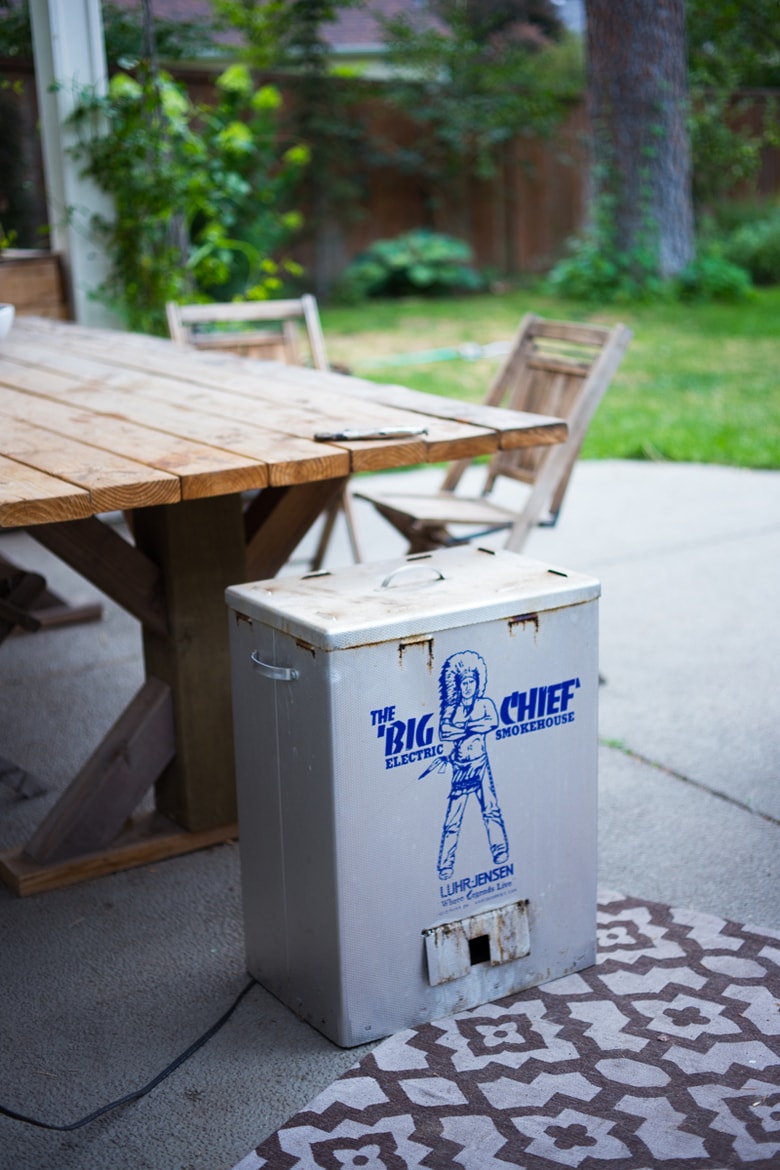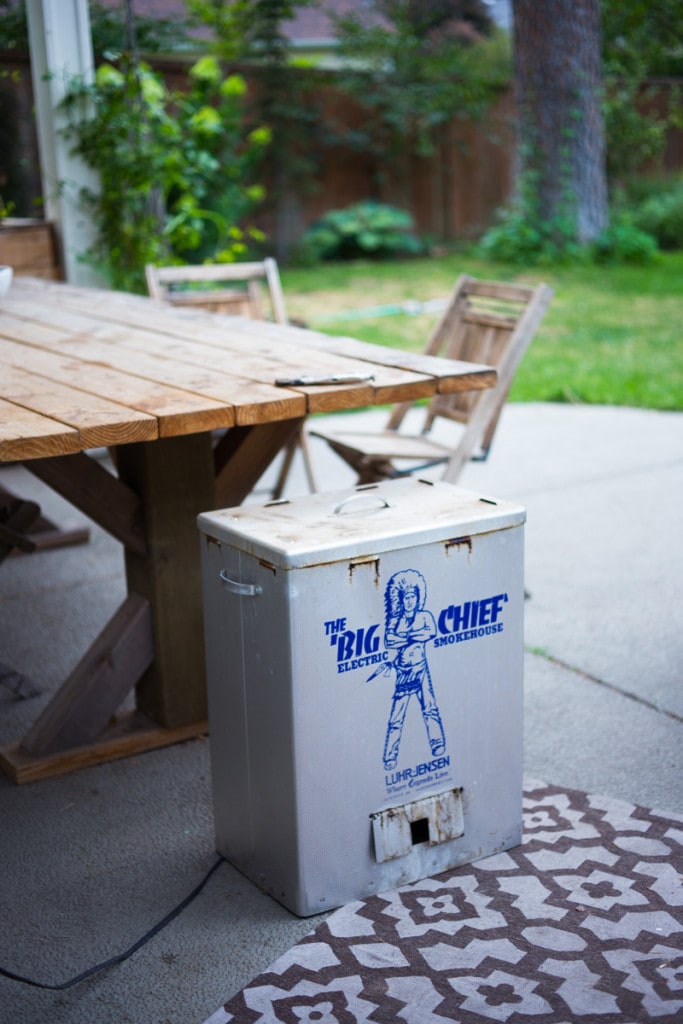 I really like the electric smoker because of its low heat. It allows a lot of control in the cooking process.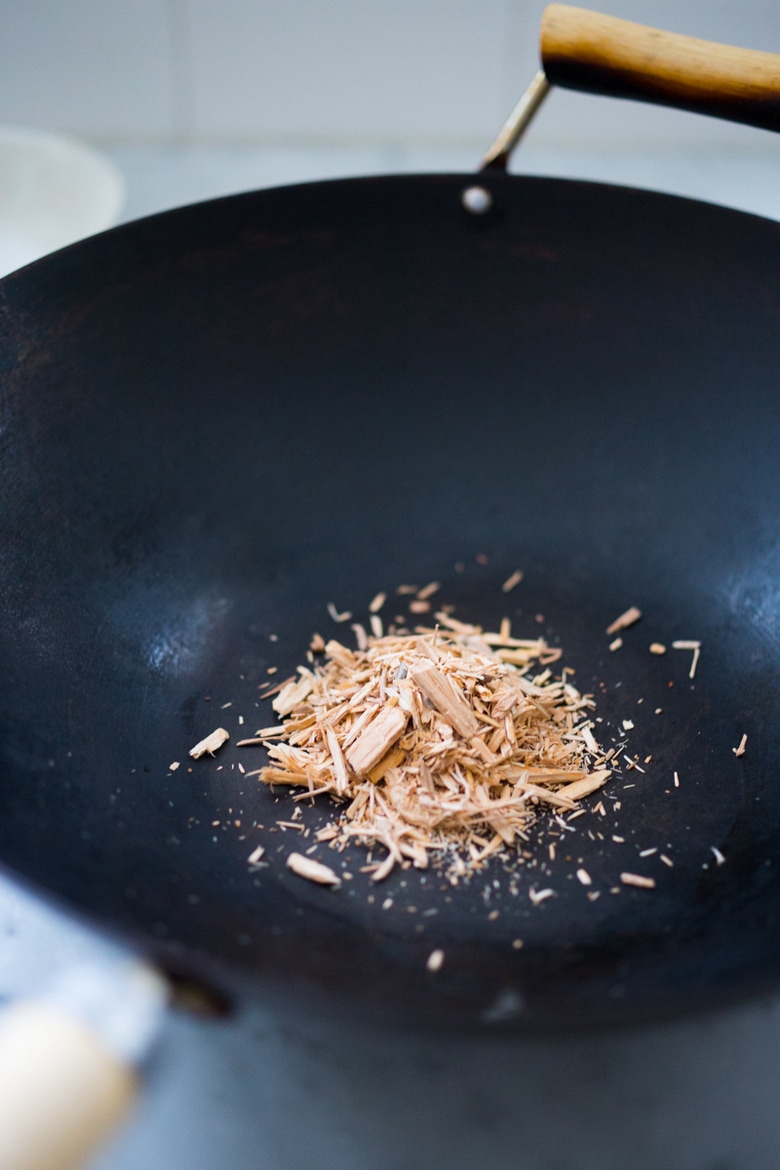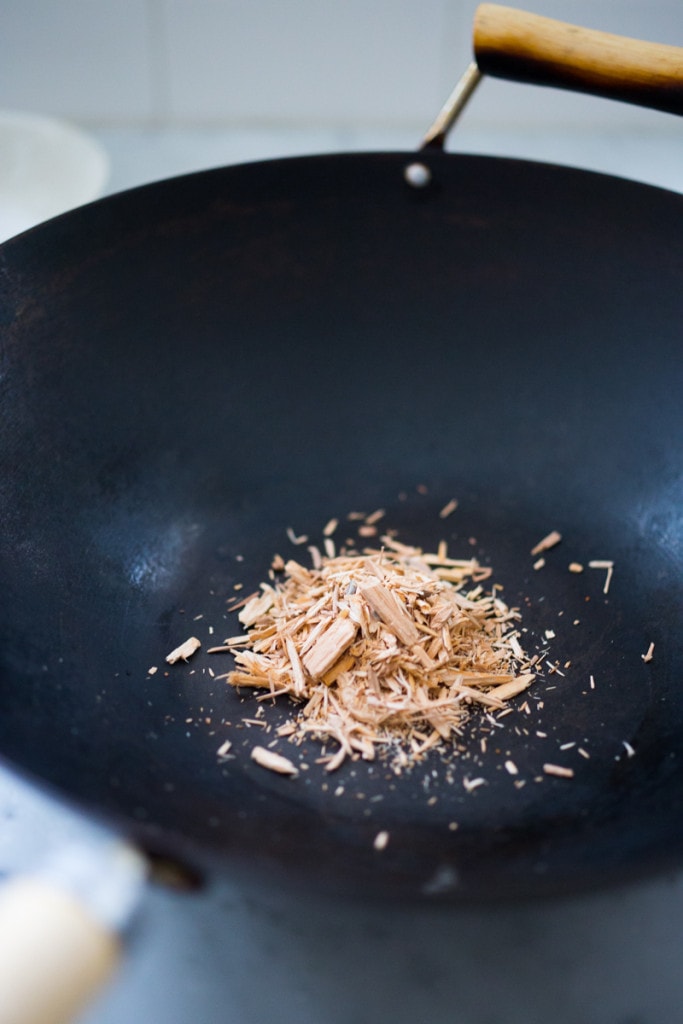 But if you don't have a smoker, not to worry. This stove top method works just as easy. Place dry, unsoaked wood chips in the bottom of a wok. You could line the bottom of your wok with foil if you wish.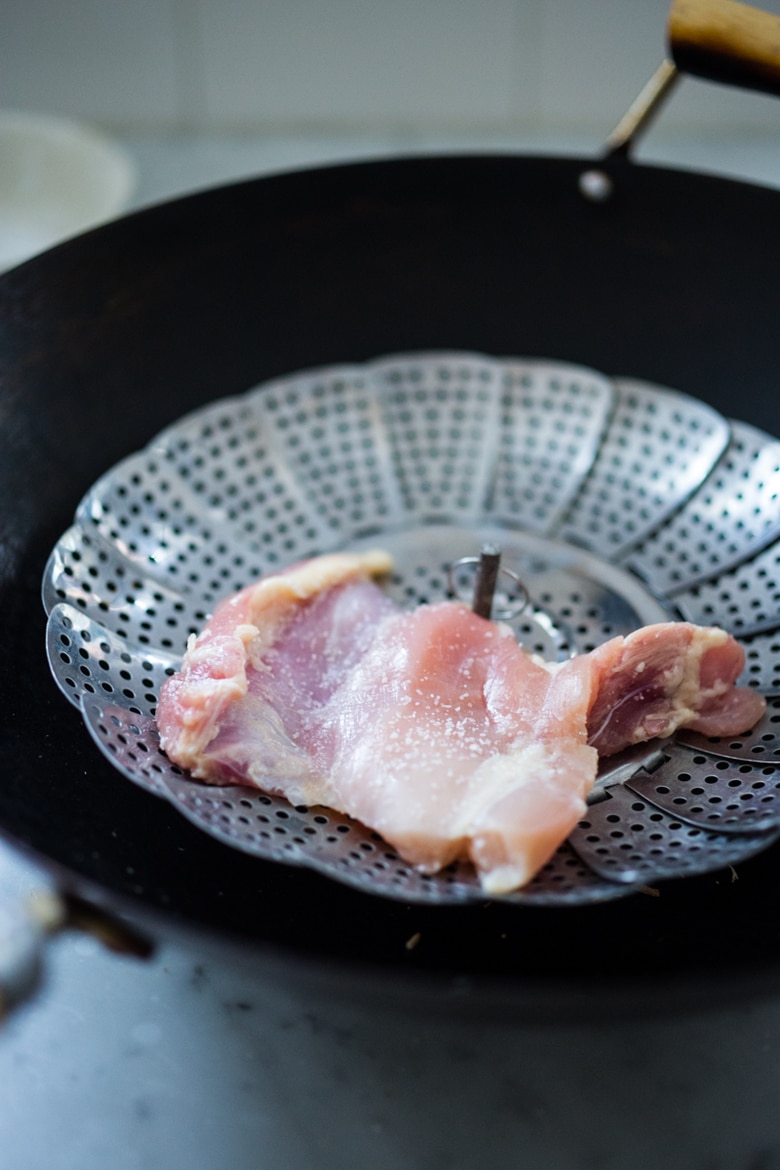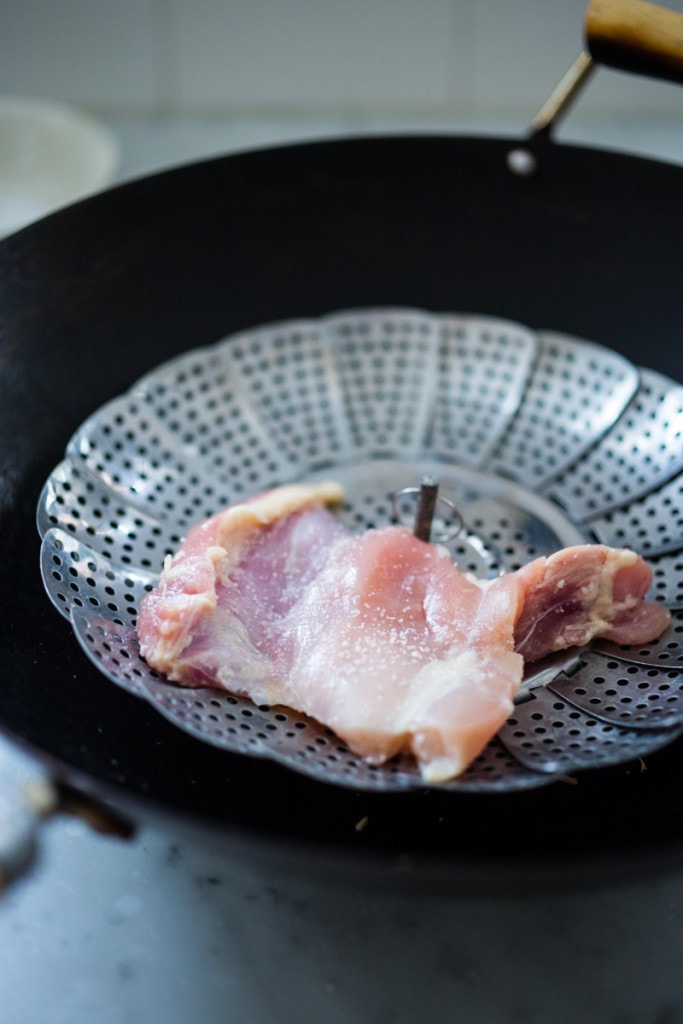 Place a steamer basket inside the wok. Lay chicken on top, and tightly cover in foil, using a couple peices.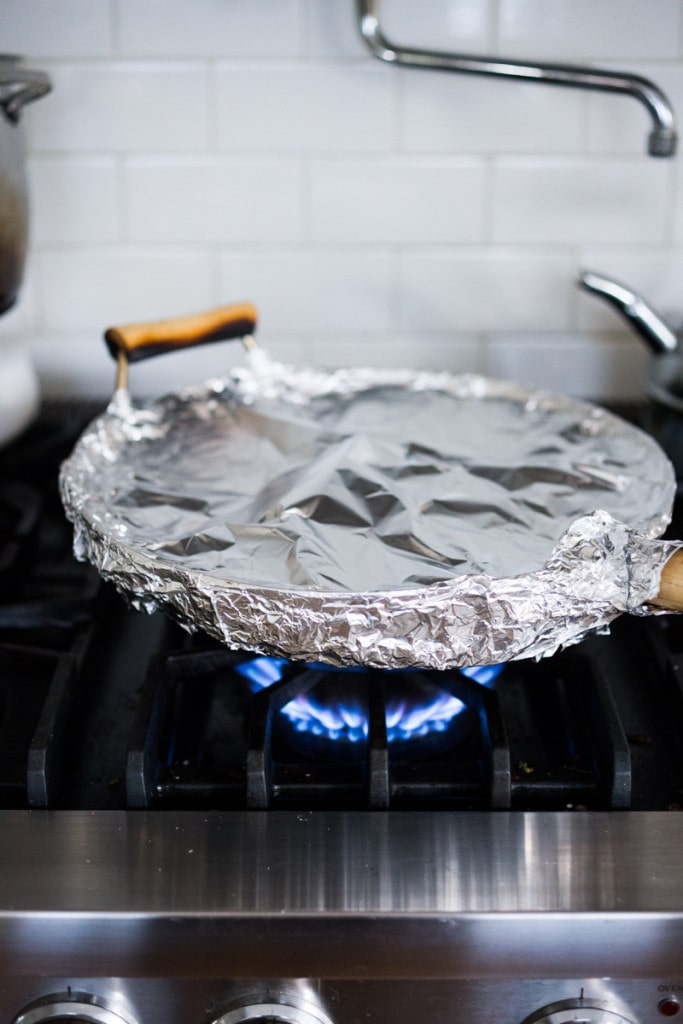 Turn heat to medium high or high heat until you begin to see or smell smoke. This may take a few minutes. Once it is evident that the wood chips are smoking, turn heat down to medium low. Continue smoking —— minutes.
Check for done-ness. If chicken needs to cook further, just place in a warm oven for a few minutes.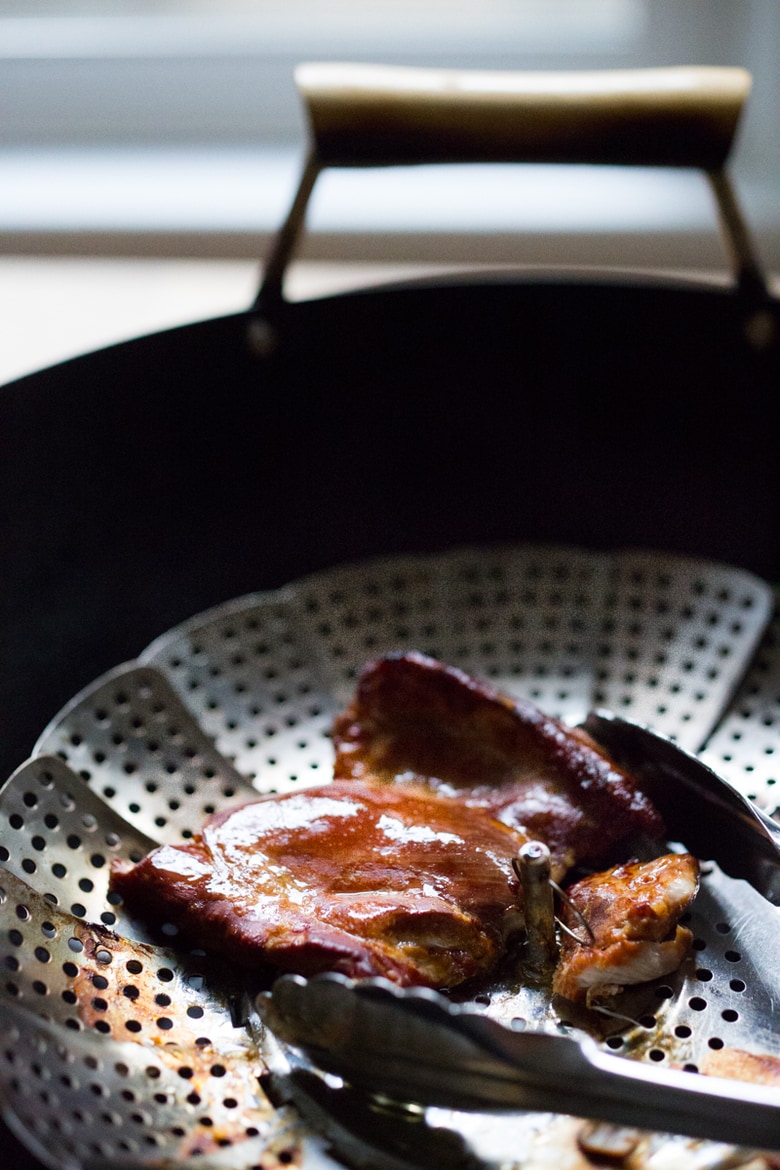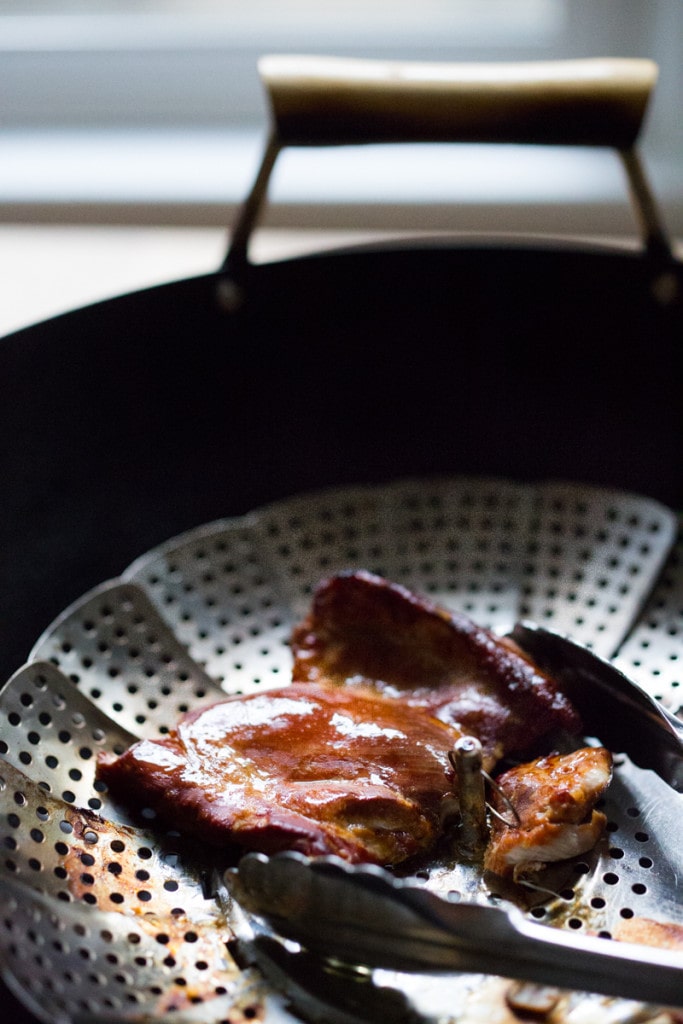 It's better to err on the side of underdone, vs. overdone. Over-smoking the chicken in the wok will produce a tough rubbery thigh. If in doubt, try a tester piece first.
If cooked to perfection in a wok, the chicken will turn out moist, tender and slightly caramelized.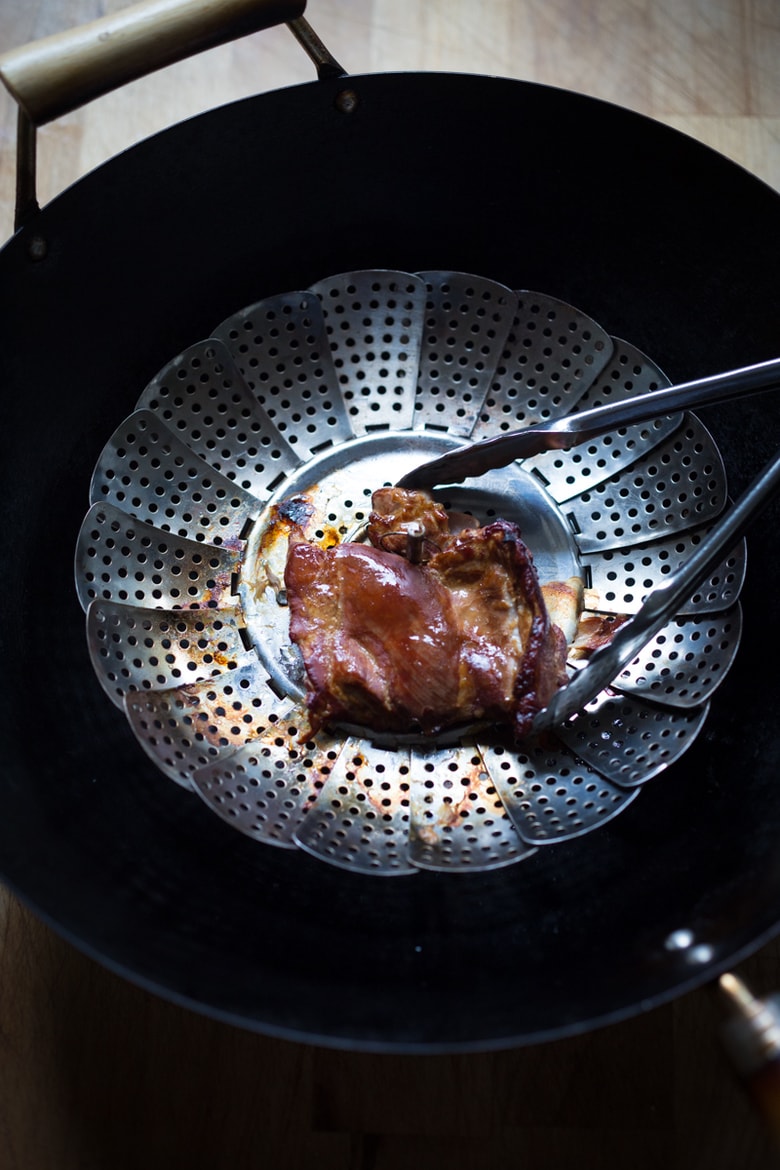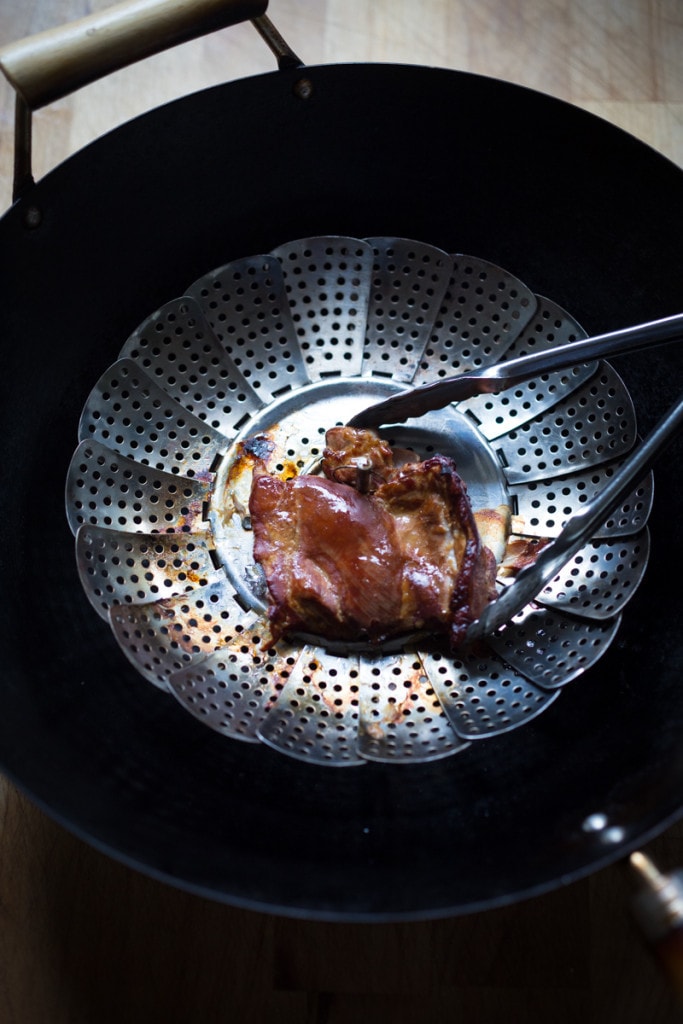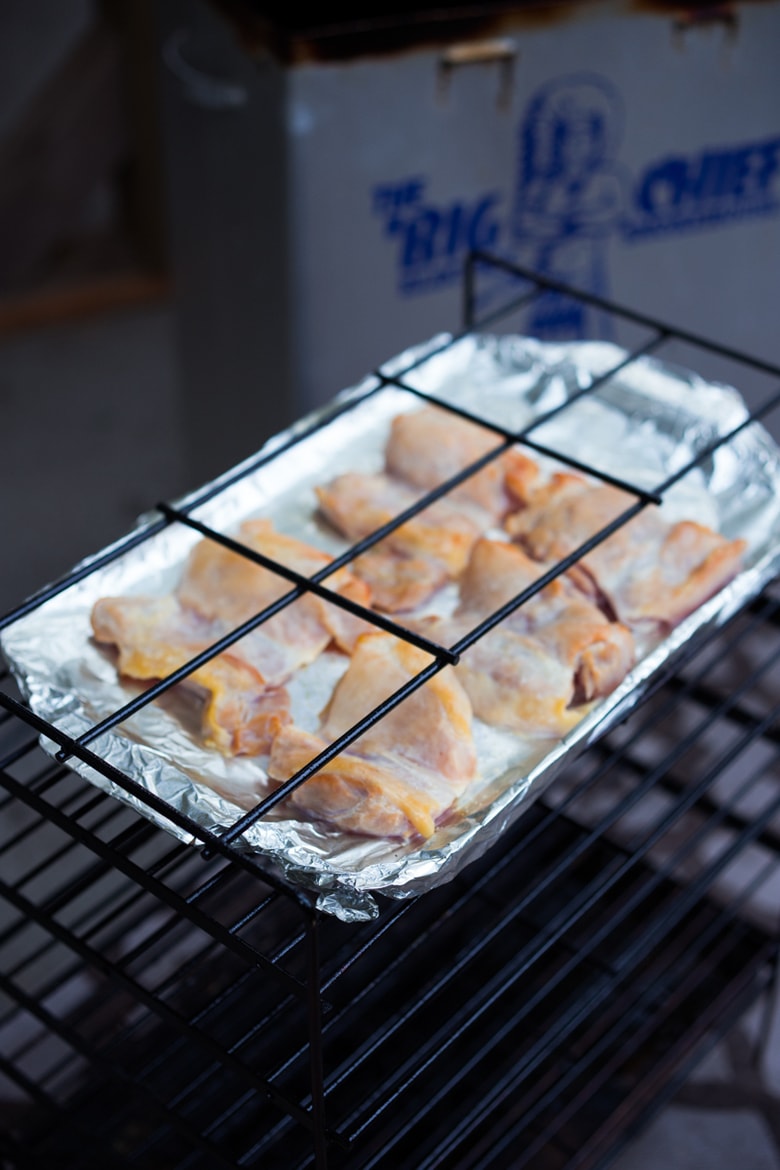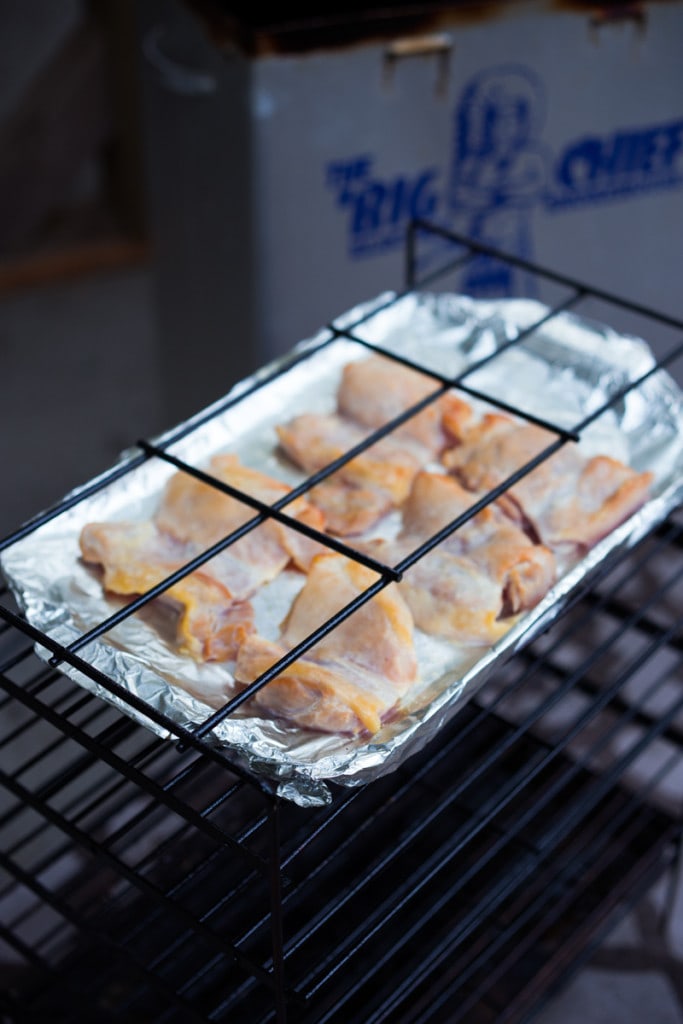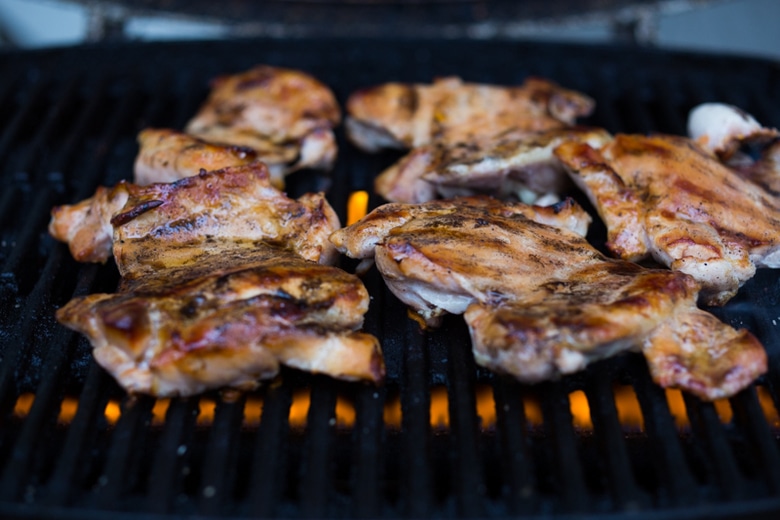 If smoking in an electric smoker, the chicken will still be quite raw. Place on a grill set to medium high, for few minutes, then turn heat down medium low, until just cooked through, ( 165F) careful not to over cook.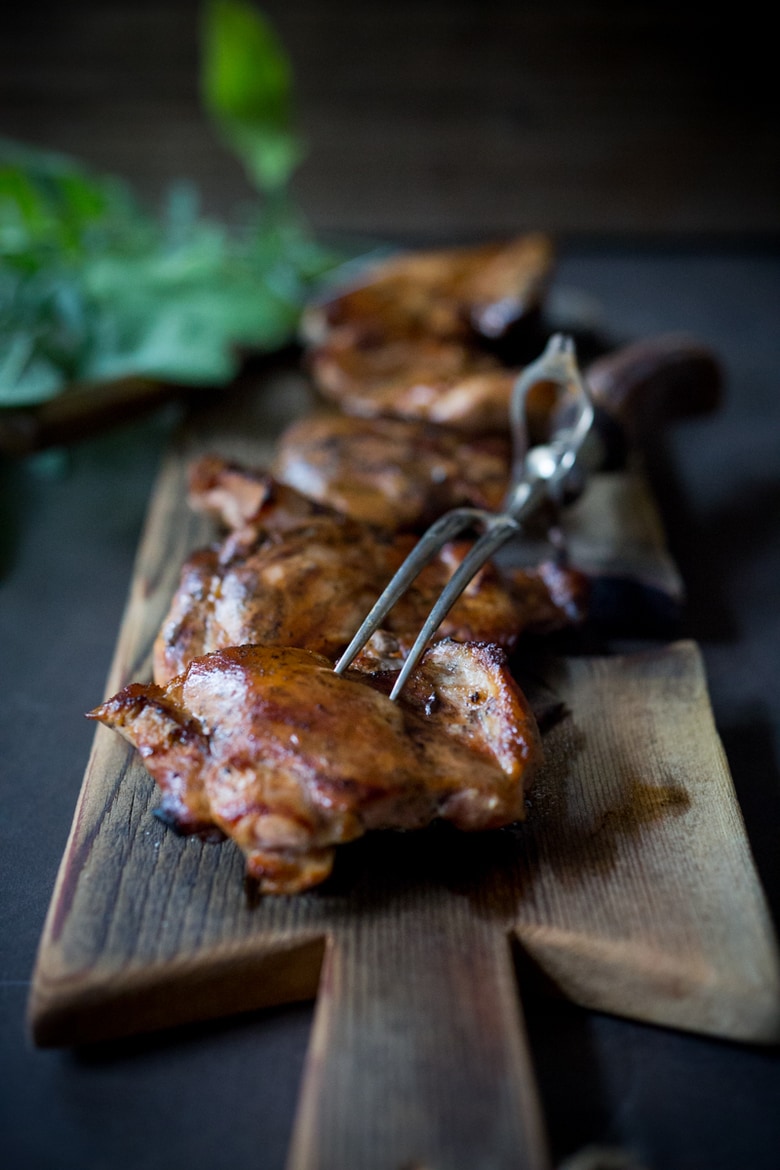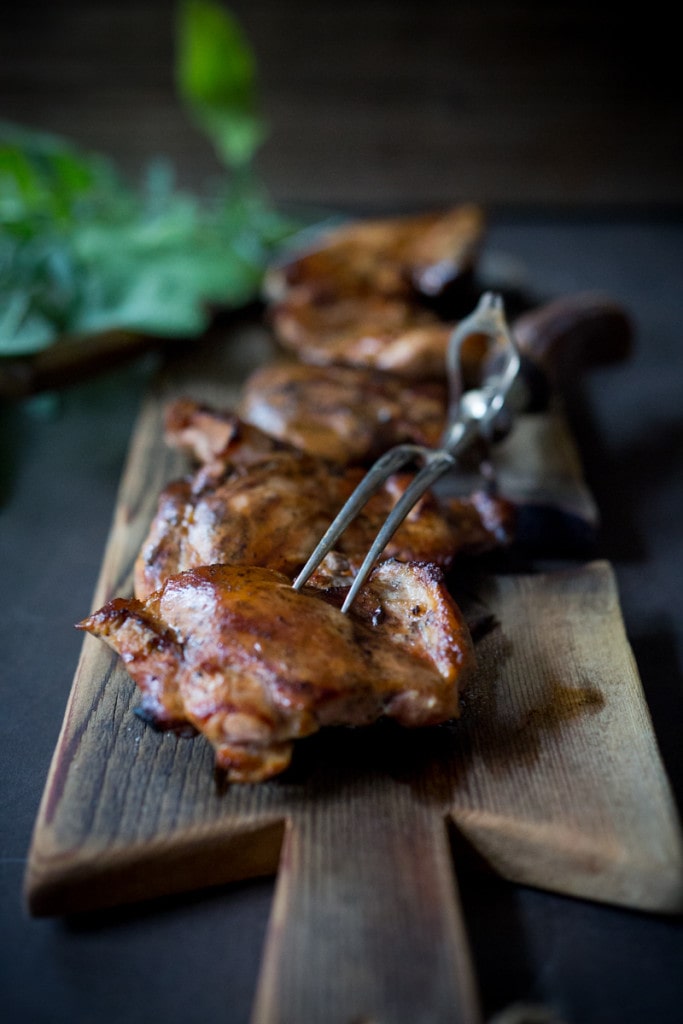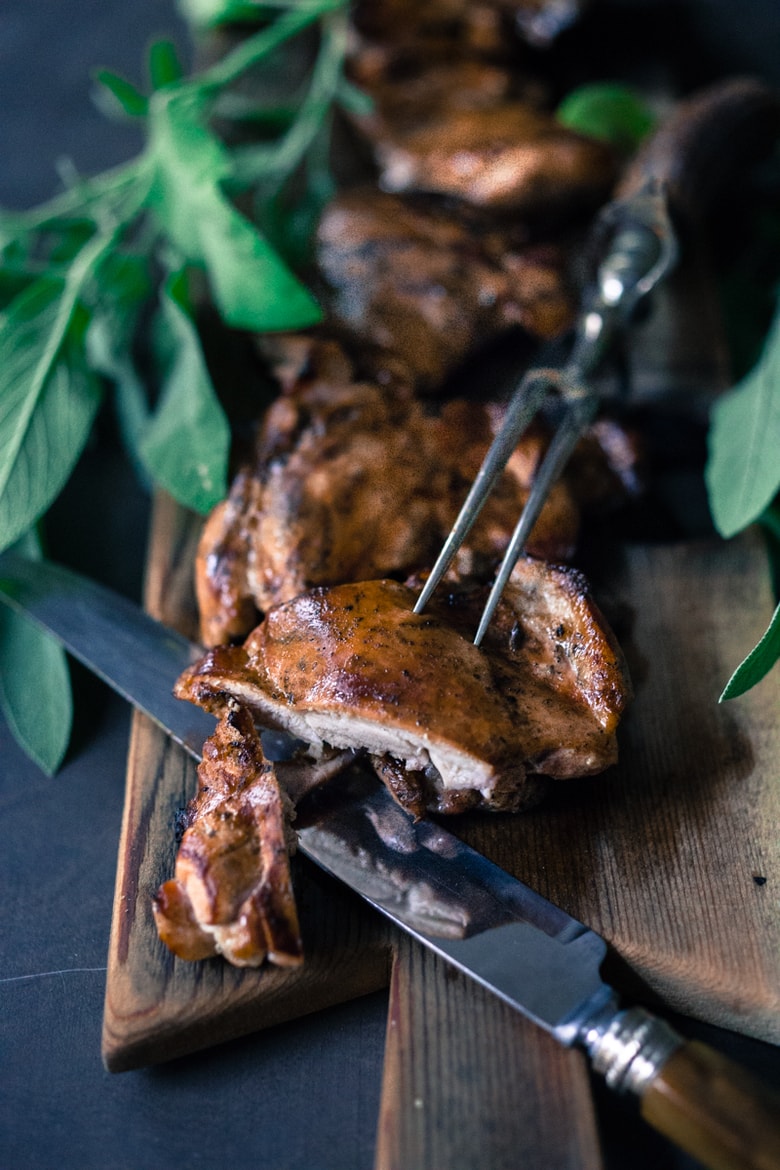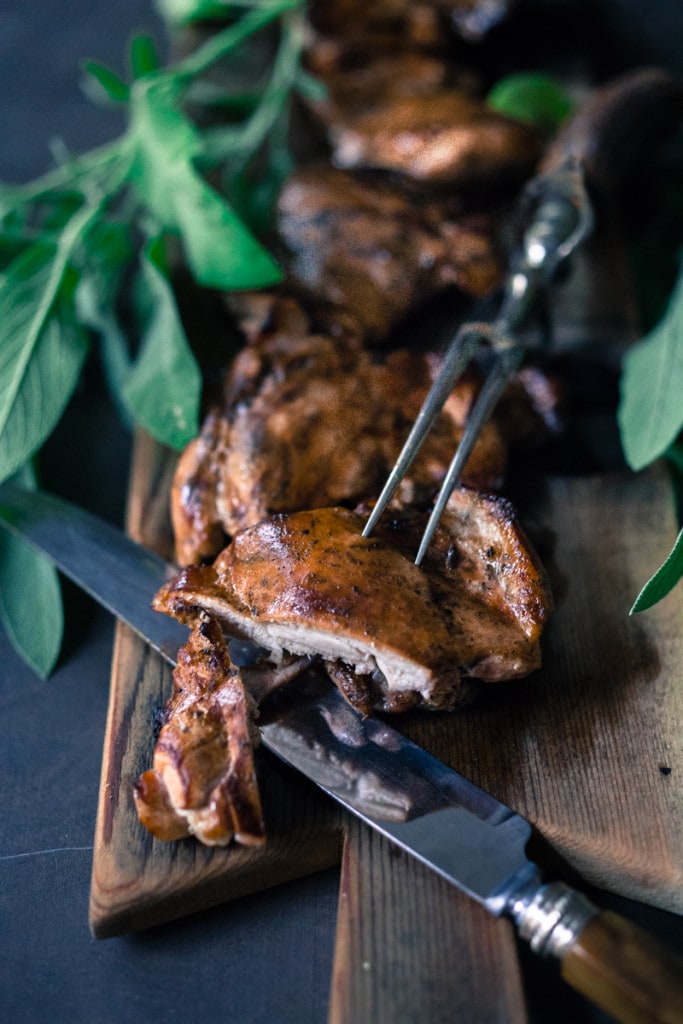 Print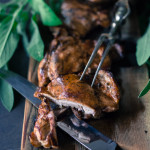 Simple Smoked Chicken
Prep Time:

5 mins

Cook Time:

60 mins

Total Time:

1 hour 5 mins

Yield:

4

Category:

Chicken

Method:

smoked

Cuisine:

Northwest