Rosemary Garlic Beef Roast with Wild Mushrooms, a simple elegant recipe perfect for a special gathering or holiday dinner.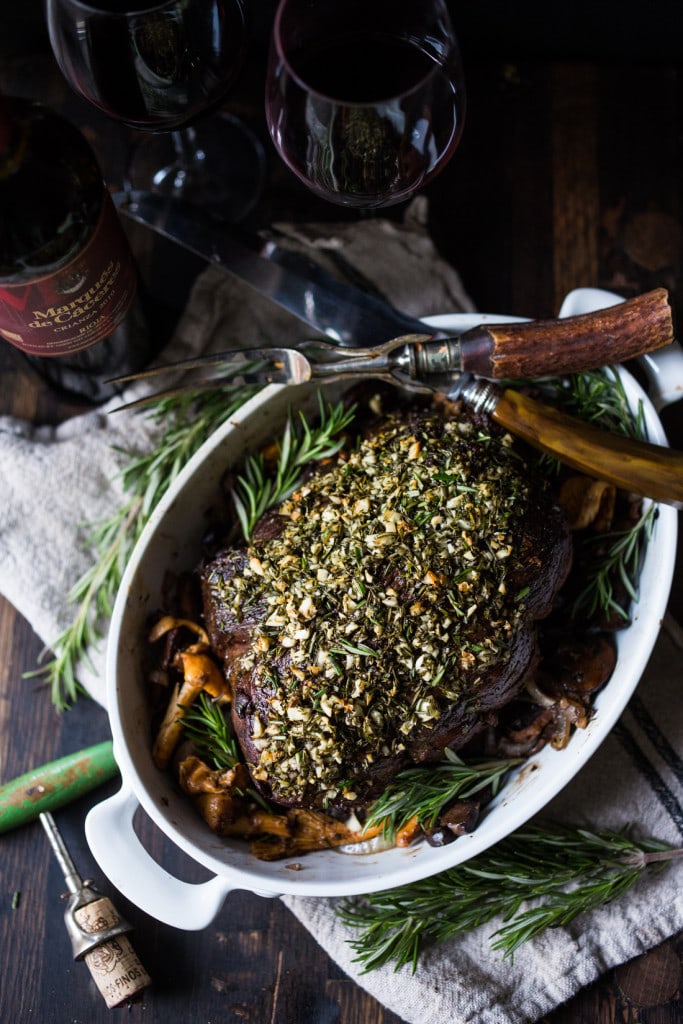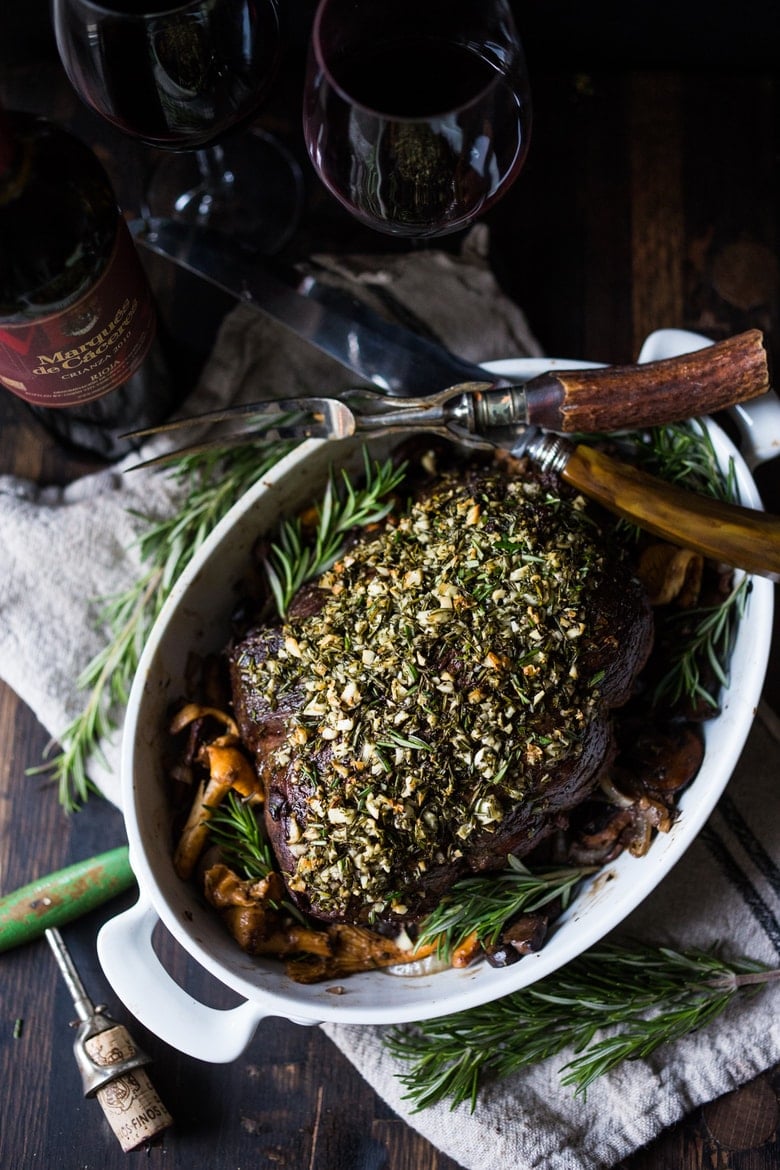 The simple roast can be made with tender, juicy beef tenderloin, or a less expensive cut like tri- tip loin or a boneless ribeye roast. I think it would even taste great with leg of lamb. You can't go wrong with rosemary, garlic and mushrooms in my book –it's a classic combination.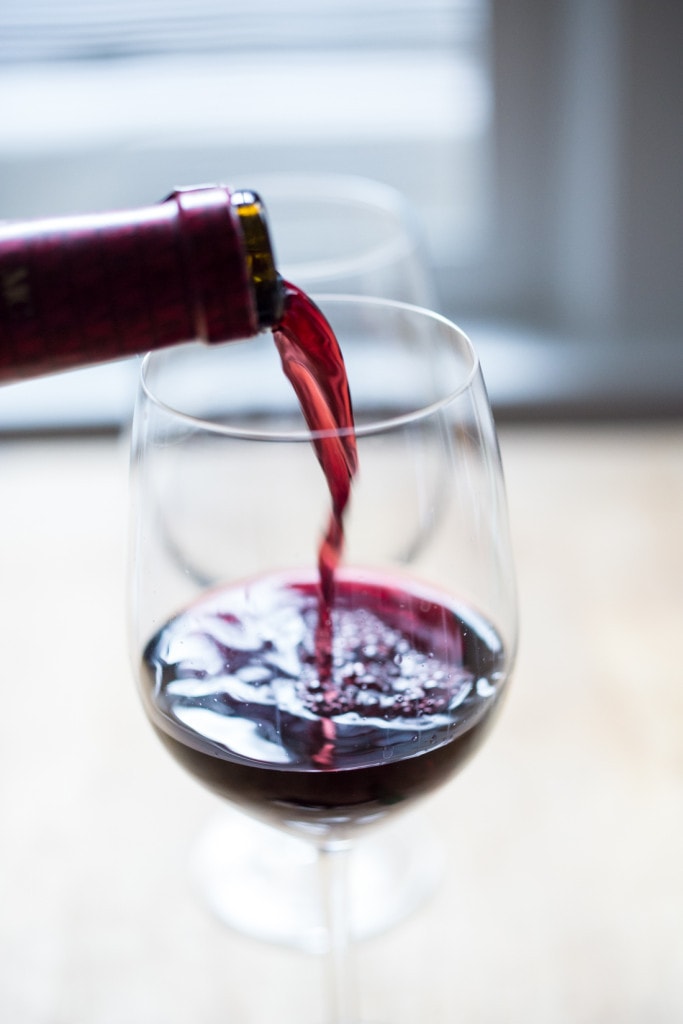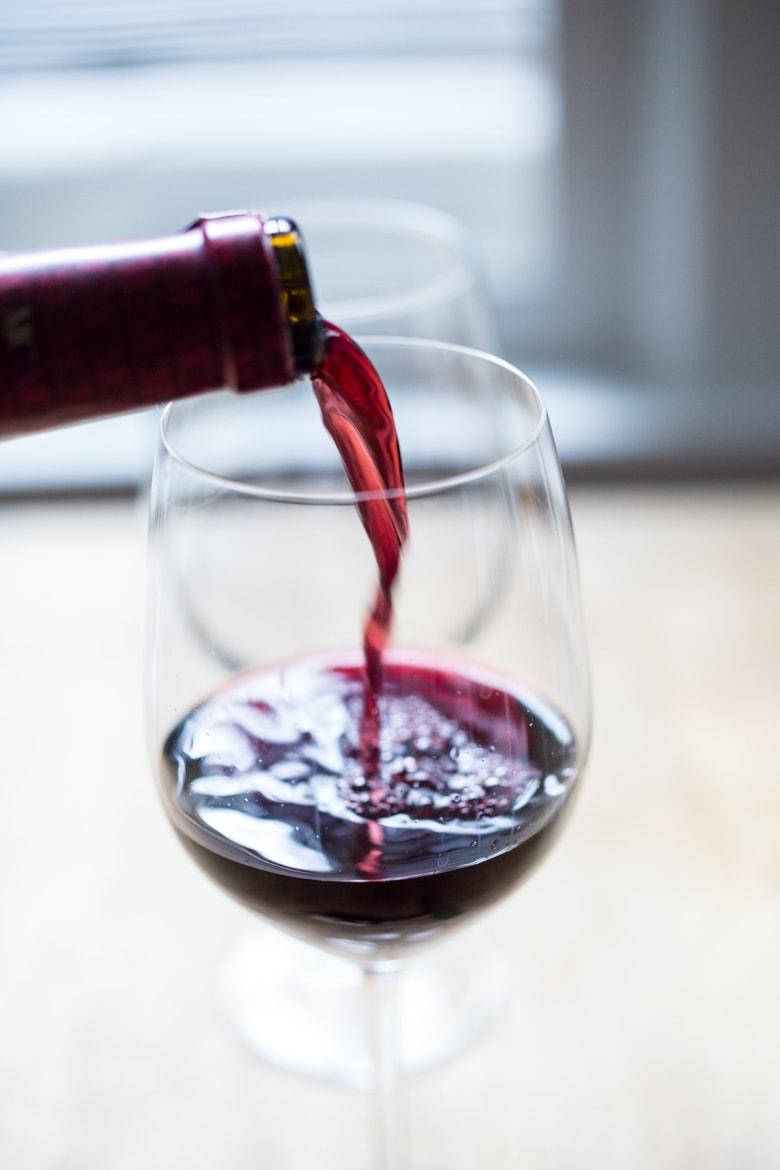 This week I partnered with Rioja Wines of Spain and they would like to help celebrate the holidays with you and remind you of how delicious, inexpensive and festive they can be. This mouth-watering and surprisingly easy recipe for Rosemary Garlic Beef Roast with Wild Mushrooms, perfectly pairs with the robust, bold flavors of  
Rioja wines
.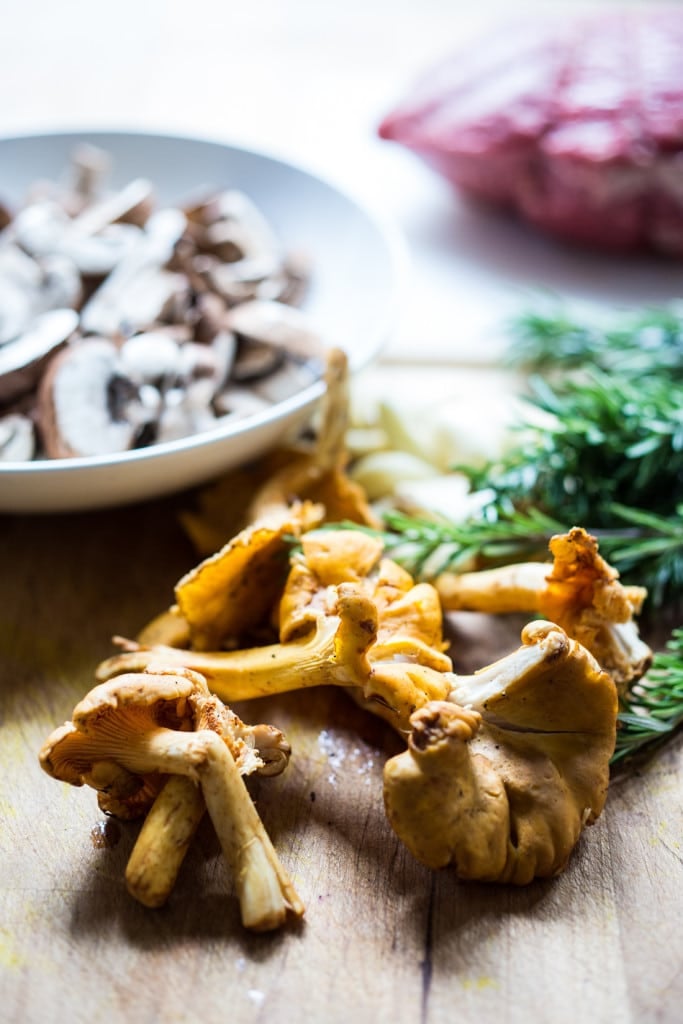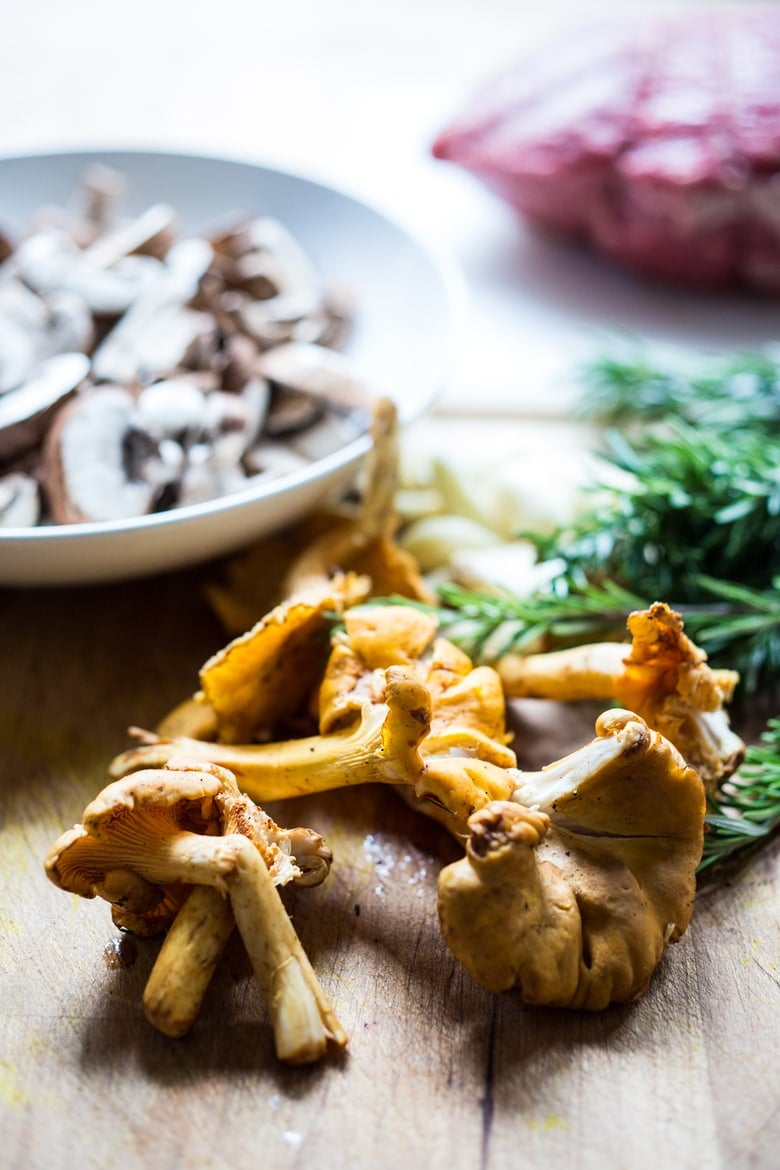 For the roast, choose a selection of mushrooms, both wild and tame, for the best flavor.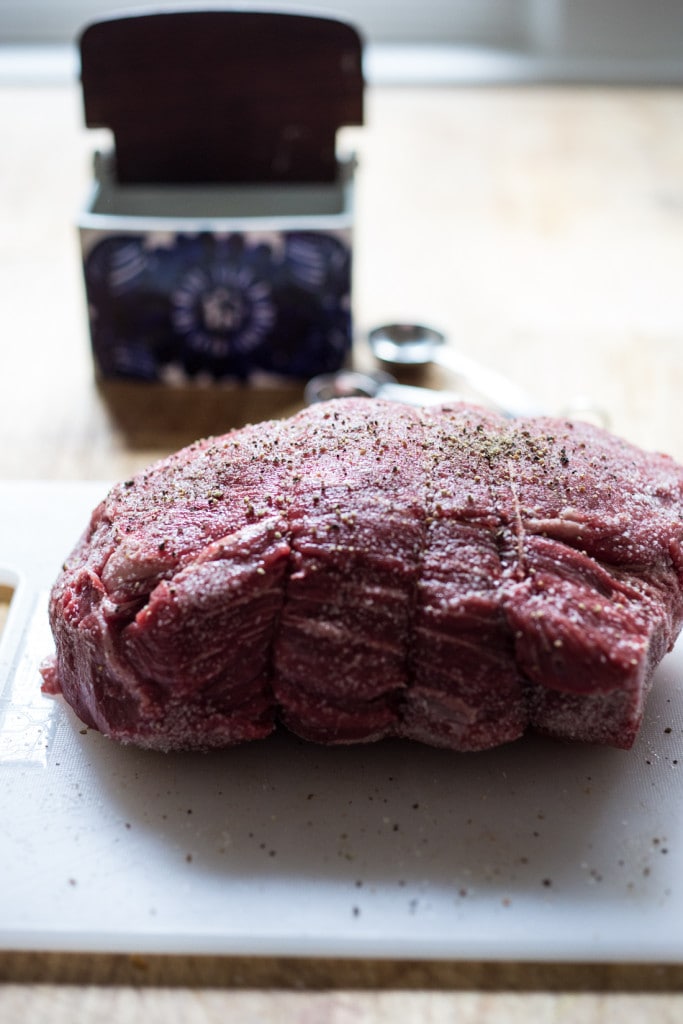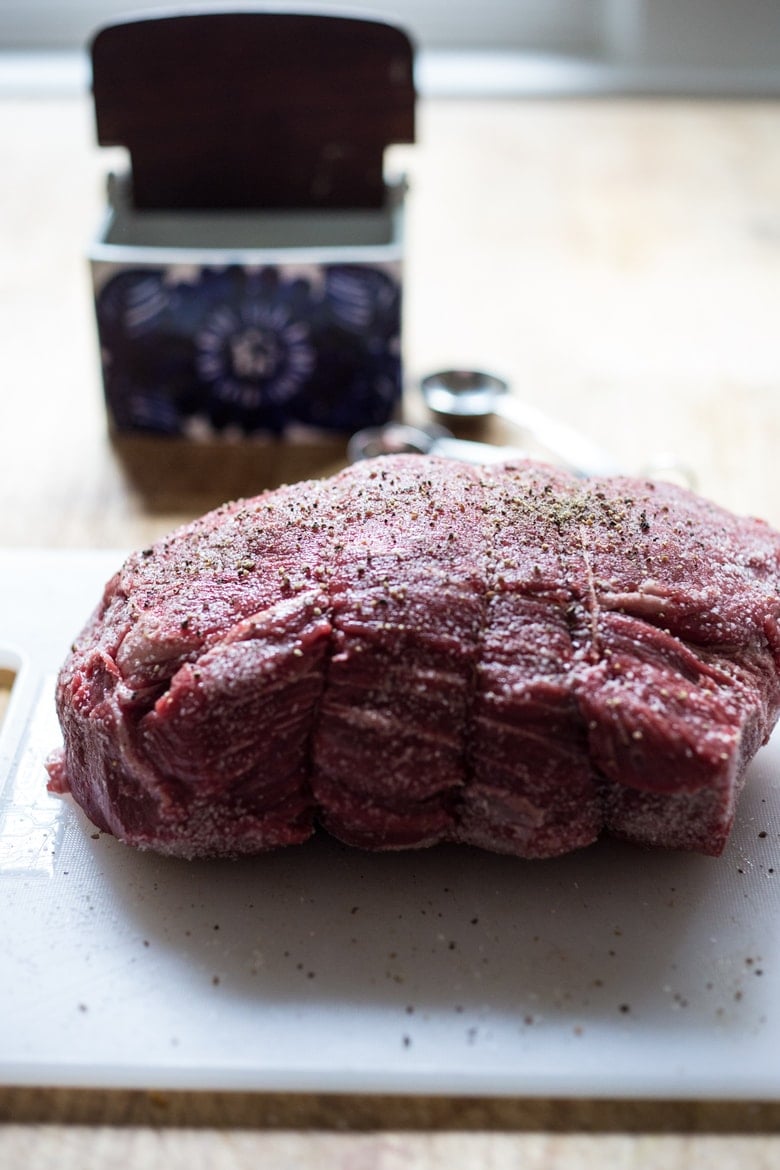 Choose beef tenderloin, tri-tip loin or boneless ribeye roast -roasts that require less cooking time. For example, pot roasts or chuck roasts won't work well here. Season
liberally
on all sides, with
salt
and pepper. For a 3 lb roast I used 2 ½ teaspoons of
salt
, coating all sides.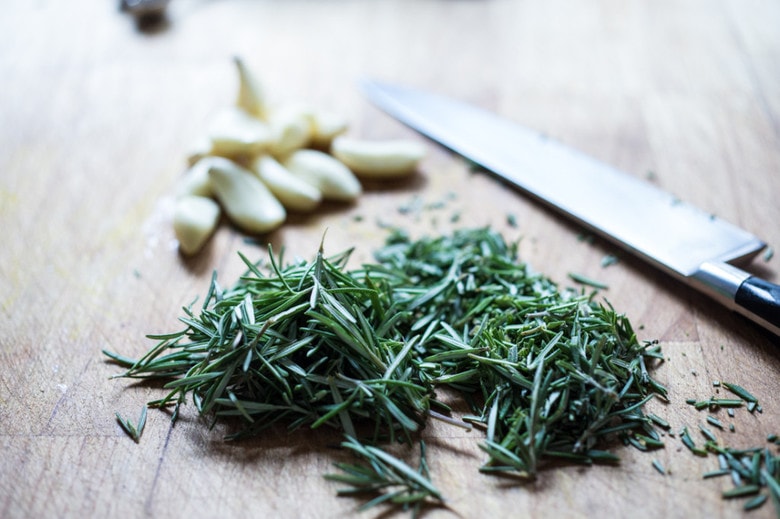 Chop garlic and rosemary finely. I ended up using a ½ cup of each, as my roast was slightly bigger.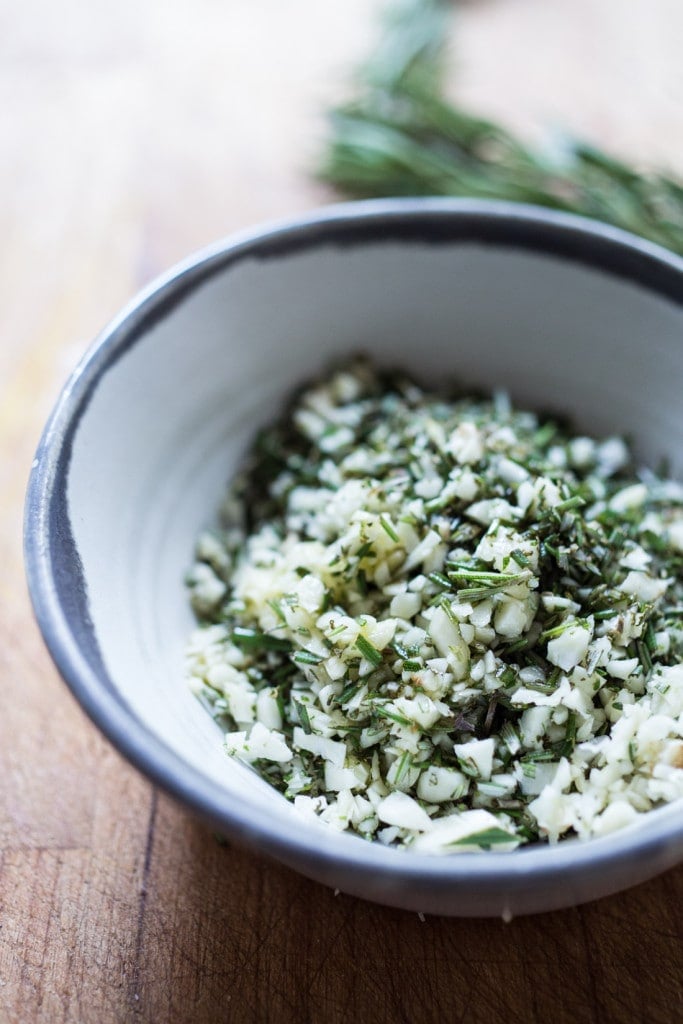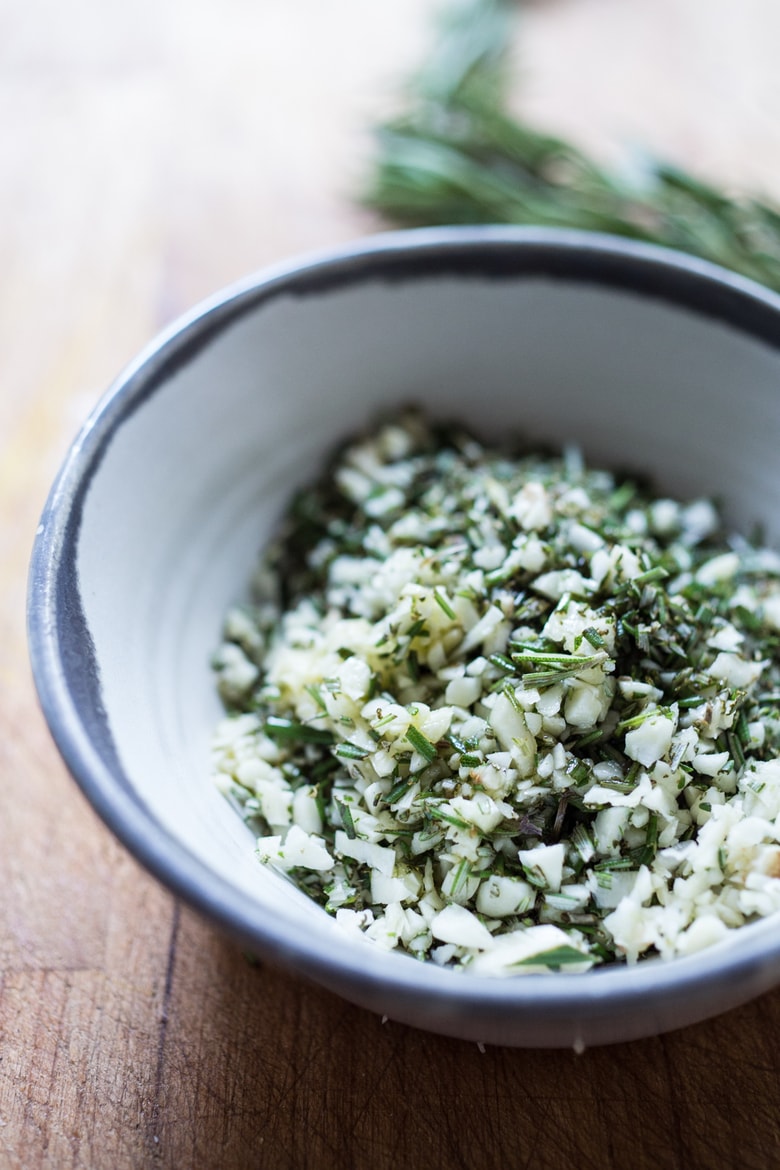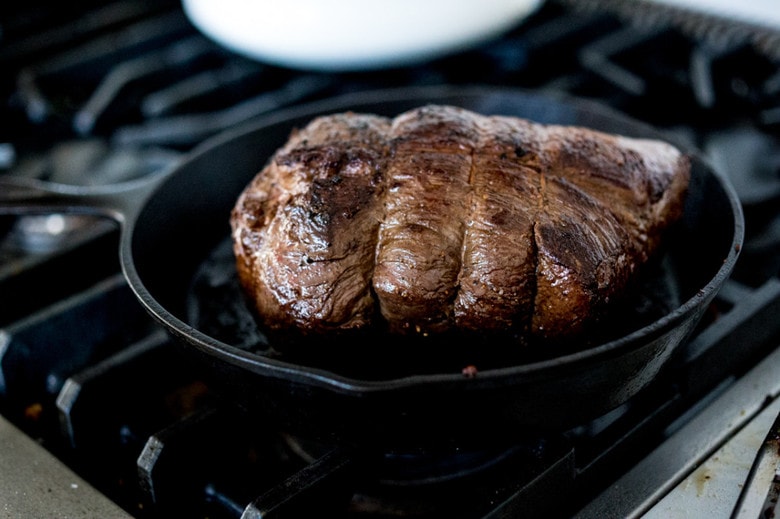 Sear the meat on all sides including the ends, making sure to give it a deep golden crust- this is where the flavor will come from, so take your time and do it right.
Searing the meat well, not only gives it good flavor, it keeps all the delicious juices in. So this is the most important step of all. I like to get it pretty dark.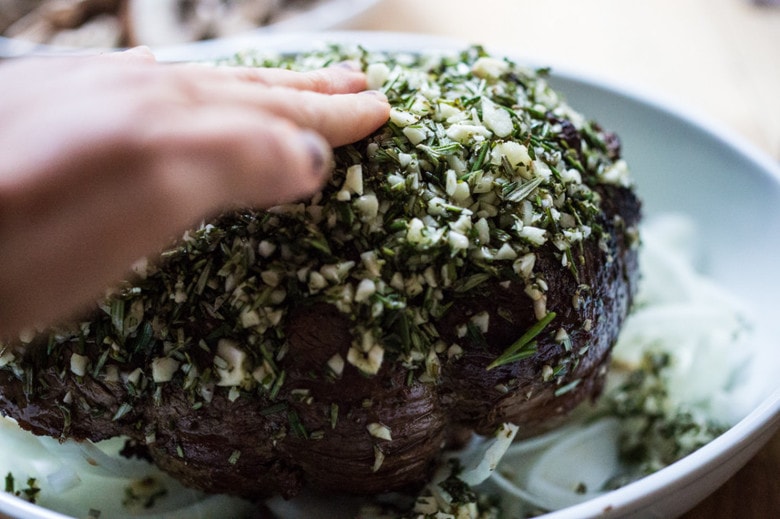 After the meat is seared well on all sides, press the garlic rosemary mixture all over the top, and place in a 350F oven. Depending on the size of the roast, bake 20-30 minutes. For medium rare, pull it out when it reaches 125F in the center.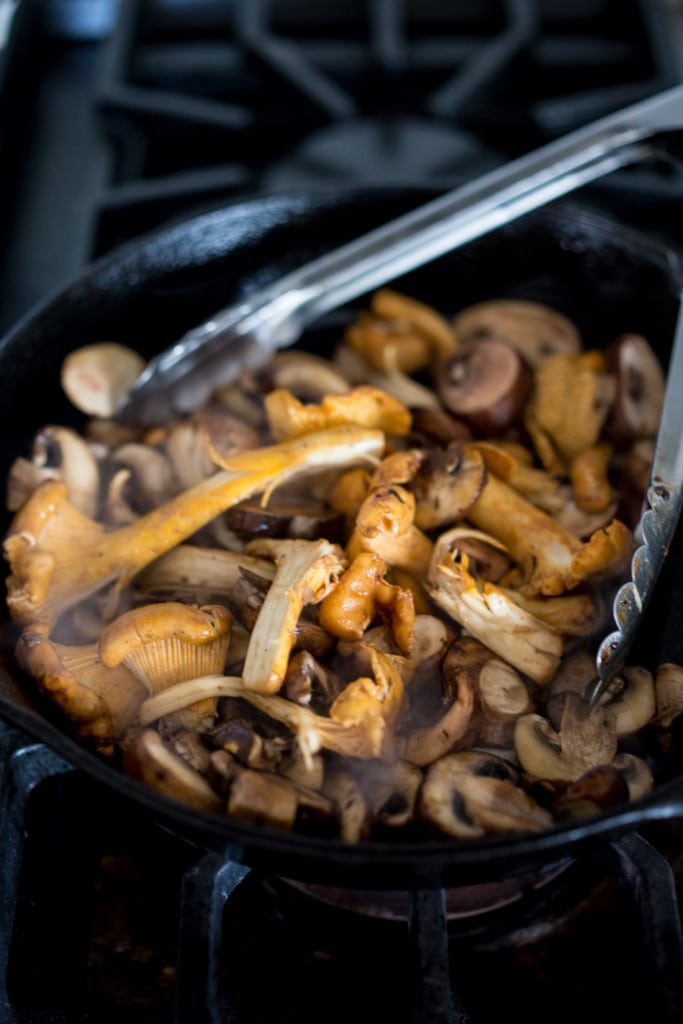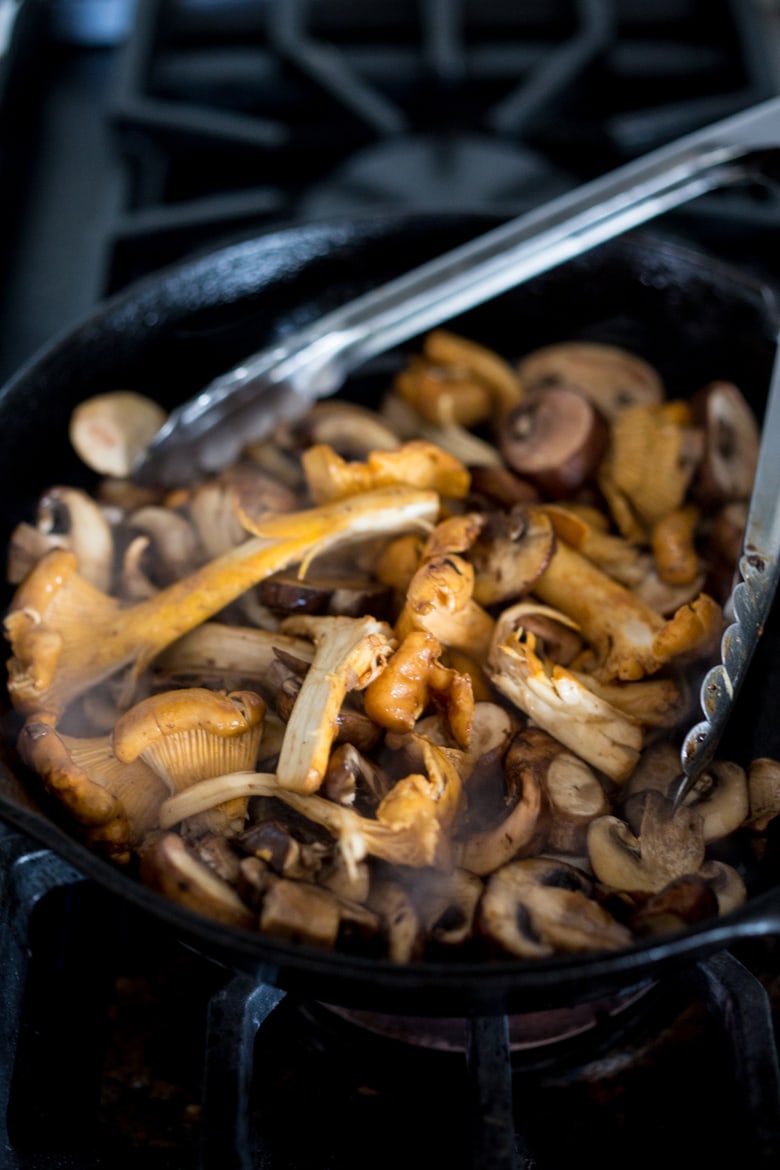 While the roast is in the oven, saute the mushrooms.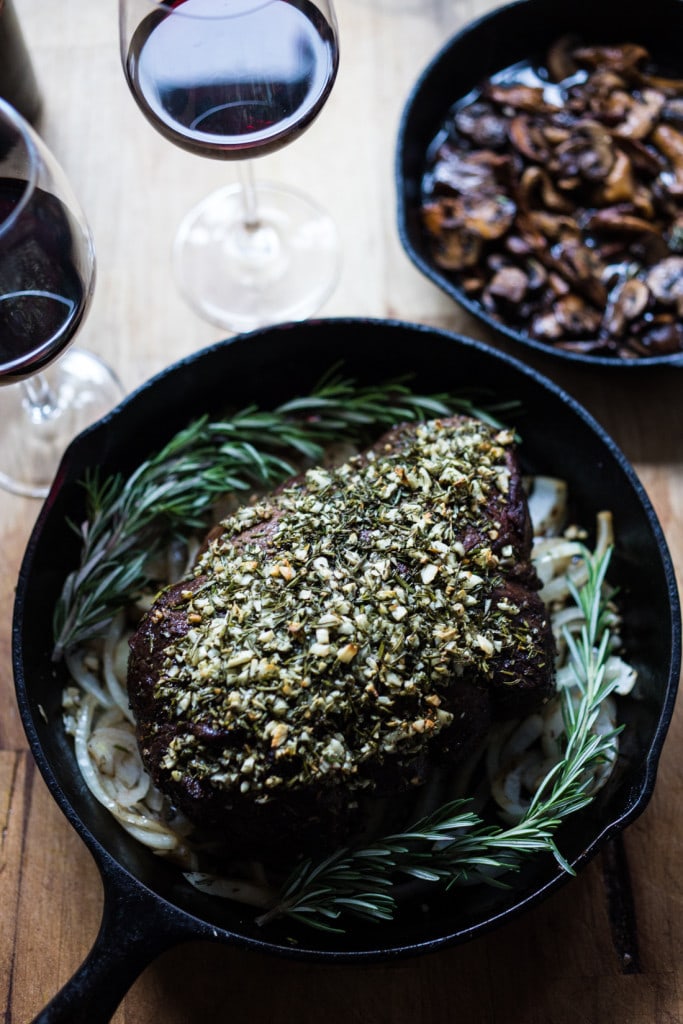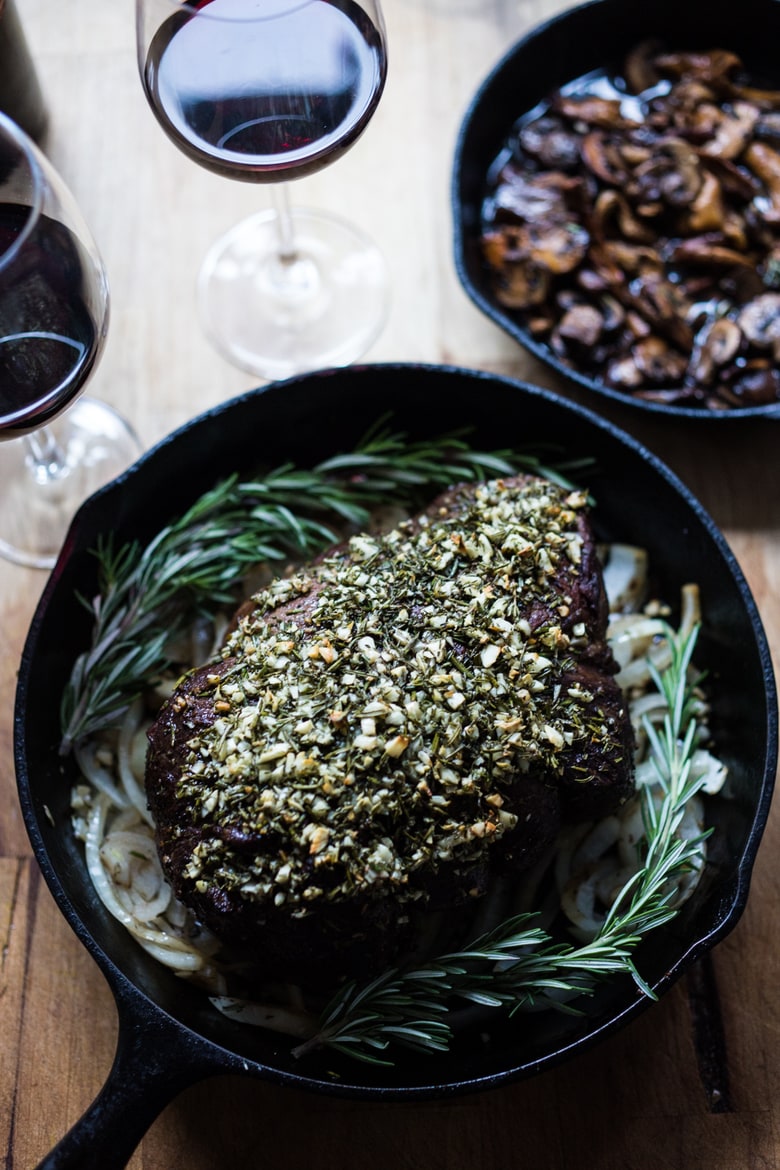 When the meat is cooked through to your liking, pull it out of the oven. The rosemary and garlic will smell incredible.  Let it rest while you make the flavorful pan sauce. Deglaze the pan which held the roasting meat (set the meat aside for just a moment) with 1 cup stock. Scrape up all the brown bits. Let this reduce by half and then add the cooked mushrooms. Place the roast on top of the mushrooms, or serve them on the side and garnish with fresh rosemary sprigs.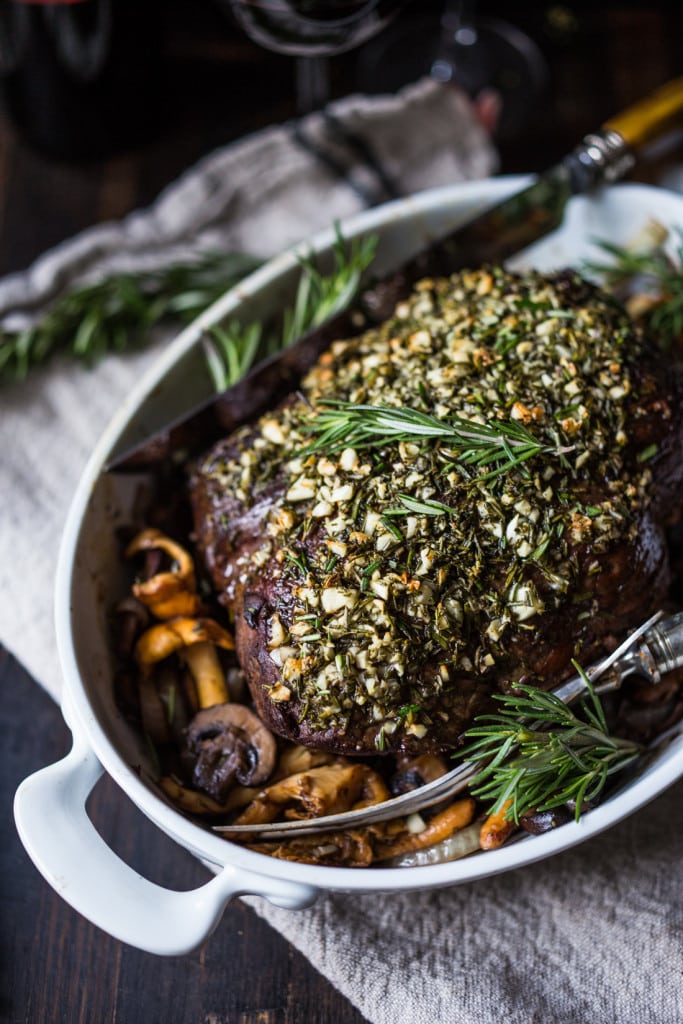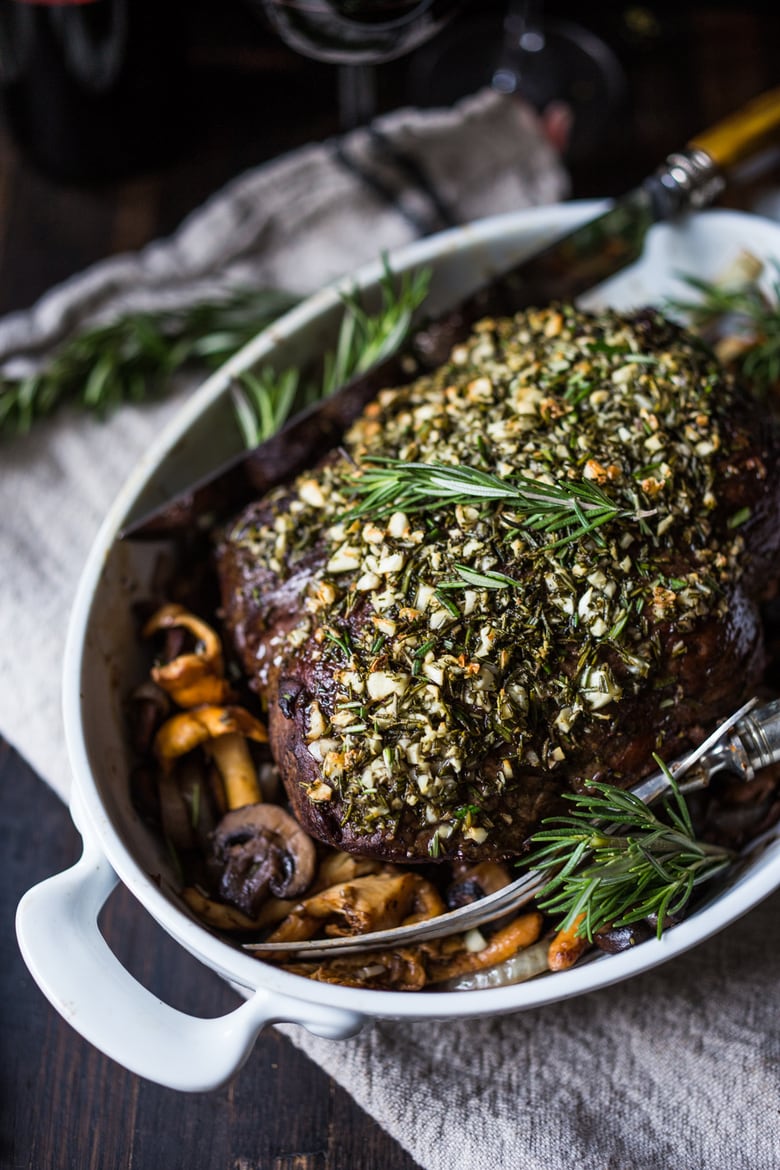 Aromatic and flavorful, this Rosemary Garlic Beef Roast is so simple to make, and paired with Rioja Reserva wines, makes for an easy yet elegant holiday dinner.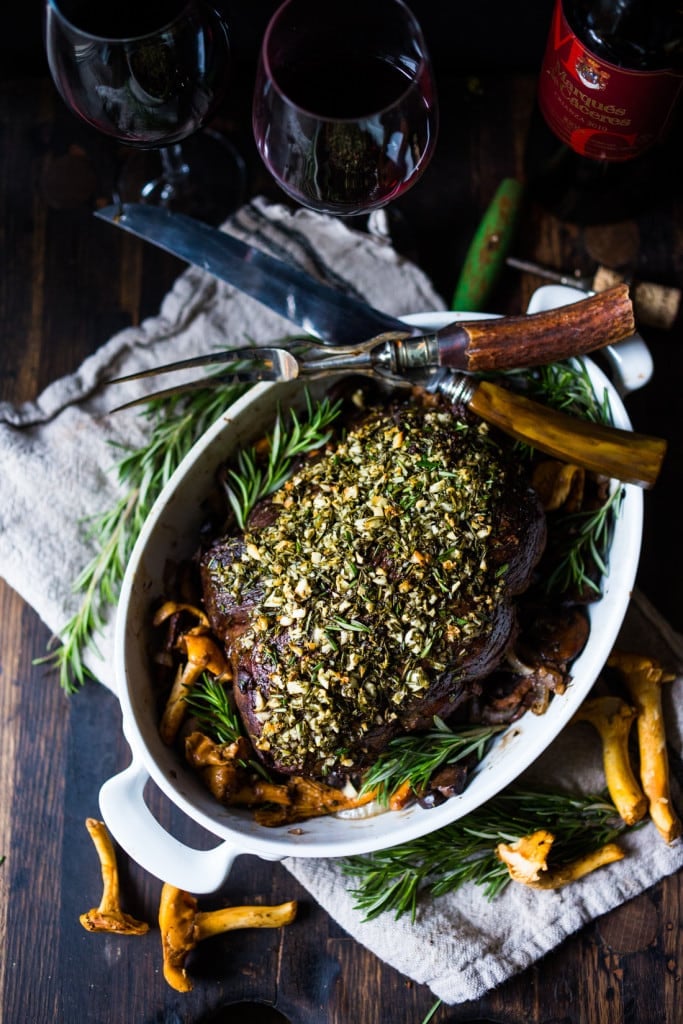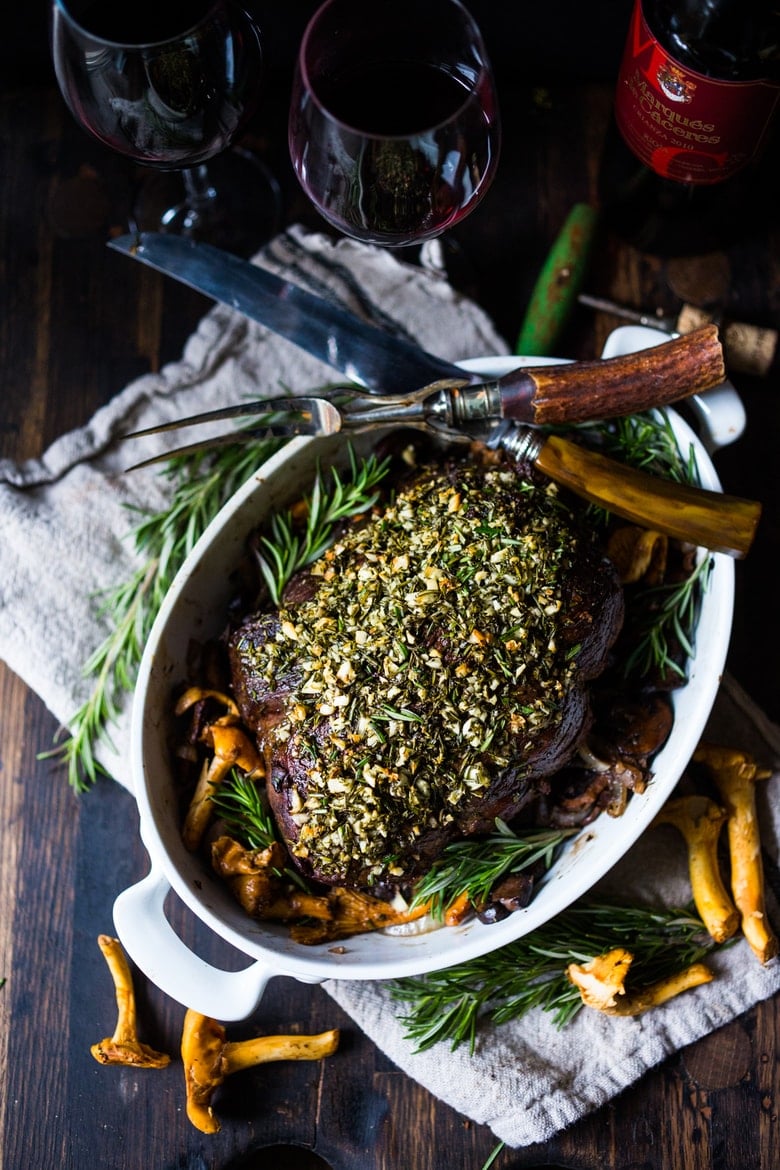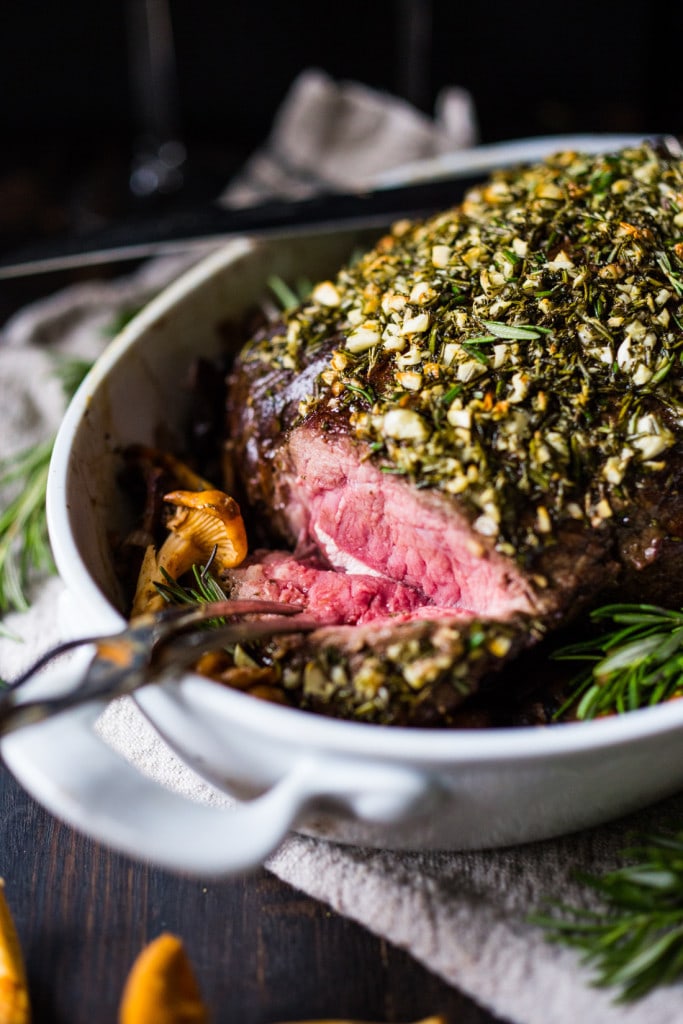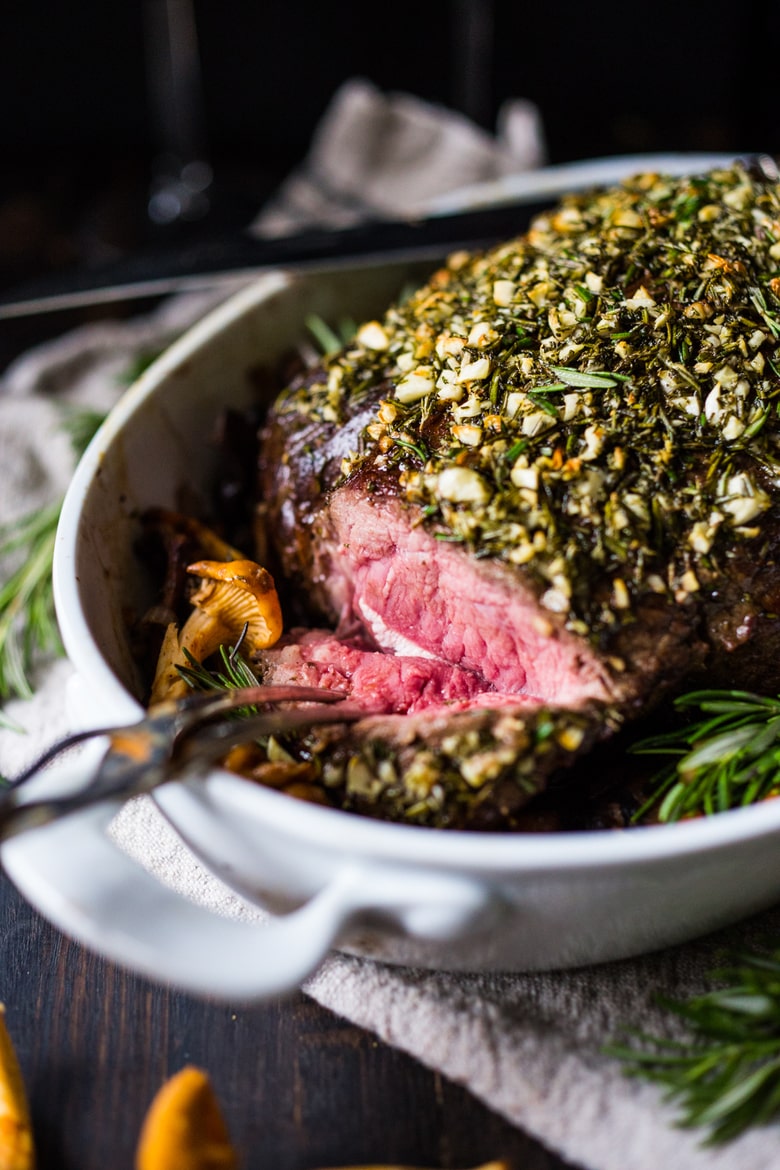 Hope you have a wonderful holiday season!
Enjoy the Rosemary Garlic Beef Roast with Wild Mushrooms , a simple elegant recipe perfect for your holiday dinner!
xoxo
Print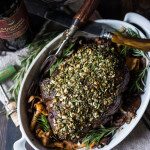 Rosemary Garlic Beef Roast
Prep Time:

25 mins

Cook Time:

60 mins

Total Time:

1 hour 25 minutes

Yield:

6

1

x

Category:

Main

Method:

roast

Cuisine:

Northwest
---
Description
Rosemary Garlic Beef Roast with Wild Mushrooms , a simple elegant recipe perfect for a special gathering or the holiday table.
---
3

pound

Rib Eye roast (or beef tenderloin, or Tri- tip loin- see notes)
Salt, pepper, to taste

1/4

cup

Fresh rosemary, chopped, or other mix with sage

1/4

cup

Garlic, chopped

1

cup

of chicken or beef stock

4

cups

of a variety of Mushrooms, sliced to about the same size

2 tablespoons

cooking oil

2 tablespoons

butter
---
Instructions
Tie the meat up with twine if need be.
Preheat oven to 350 F
Season meat generously with salt and pepper.
Heat up a skillet with cooking oil and sear all sides of the meat.
Mix together rosemary and garlic. Coat the top of meat with herb-garlic mixture.
Place the meat in a baking dish in the oven until the thermometer registers 130°F. For a 3 lb. roast this SHOULD take roughly 50-60 minutes (20 minutes per pound). Best bet is to use a thermometer and check at 30 minutes. After meat reachese 130F Let the meat rest, covered in foil, 20-30 minutes, before slicing.
 While the meat is roasting, Add stock to the skillet the meat was seared in and deglaze the pan, brining to a simmer, being sure to scrape the bits on the bottom. Allow to simmer until thickened slightly. Set aside.
 Saute the mushrooms with butter until cooked through and then season with salt and pepper.
Pour the sauce over the mushrooms and serve the sliced roast with accompanying mushroom sauce. Garnish serving platter with fresh rosemary if desired.
---
Notes
This success of this recipe is really dependent on the quality and cut of beef. Look for "prime" cuts or local, natural, grass fed options. "Choice" cuts are OK, but "select" cuts will just not taste as good.
The time in the oven will not only depend on the size of the roast, but also how long and deeply you pan sear the meat. A deeper sear is less time in the oven- I really recommend checking it earlier than you think.
You can also skip the searing if you prefer by placing the roast in a 500F oven for 15 minutes, before turning heat down to 350 F- but you will not get the lovely pan sauce from searing the meat- up to you.
---
Keywords: beef roast, best beef roast, roast beef recipes, beef roast recipes, rib eye roasts, beef tenderloin roasts
SaveSave
SaveSave