How to Cure Olives with Lye – a step by step guide, that turns bitter olives into buttery delicious bites the whole family will enjoy.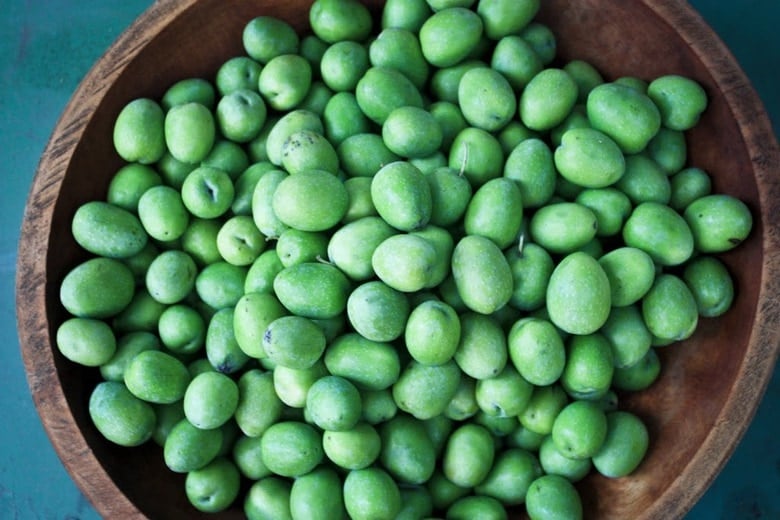 Have you ever wanted to cure your own fresh olives? It's really not as difficult as it seems. Here's a step by step guide to walk you through the process of How to Cure Olive with Lye. Lye, as scary as it may seem, speeds up the process of removing the bitterness from the olives, because it is incredibly alkalizing, which without it, would take a weeks.
These bright green Super Colosal Sevillanos from California, arrived yesterday. Fresh olives are in season in the fall and are available to purchase
online
if you don't happen to live near an olive grove. 🙂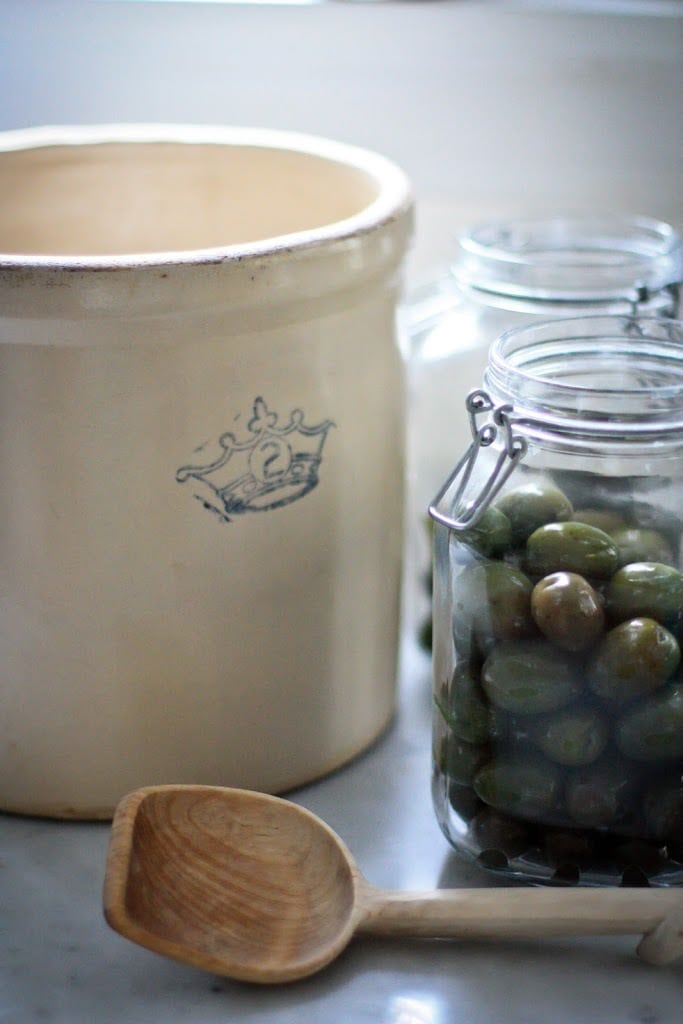 What surprised me most was how lovely and bright green these olives were. So tempting.
But olives must be "cured" in order to remove the extreme bitterness. After doing some research, I found a way that would leave the olive bright green much like the popular castlevatrano olive. Mild, fruity, bright, buttery and lightly salted. The difficult part was getting my head around it.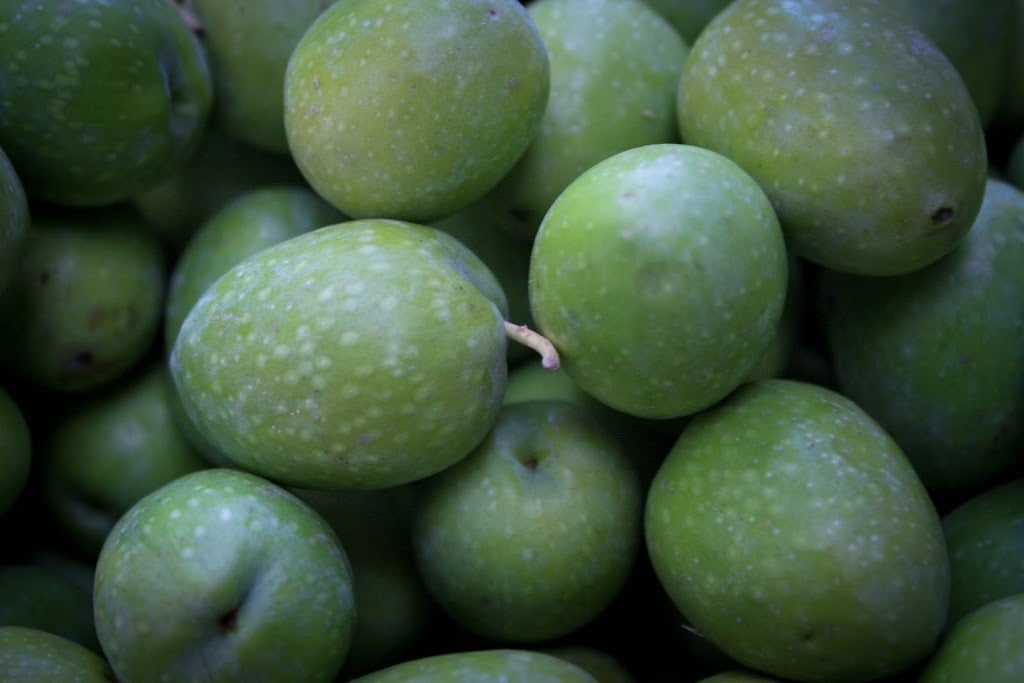 The scariest part of using lye is actually buying it from the hardware or grocery store. You can also find food-grade lye, but its much easier to find it in its most common form- as drain opener. Just make sure before you purchase a bottle of lye, that it contains 100% lye (100% sodium hydroxide) with no other additives. You can also purchase food grade sodium hydroxide.
It sounds very intimidating but is actually quite simple. If you are skeptical about lye, I highly recommend you read
this
. It is surprising how much it has been used to preserve food over the years.
In a nutshell, you mix lye powder with cold water and then carefully submerge your olives in the mixture for 12 hours. You repeat this process several times until the lye penetrates the olive down to the pit. With these large olives, this took 3 times.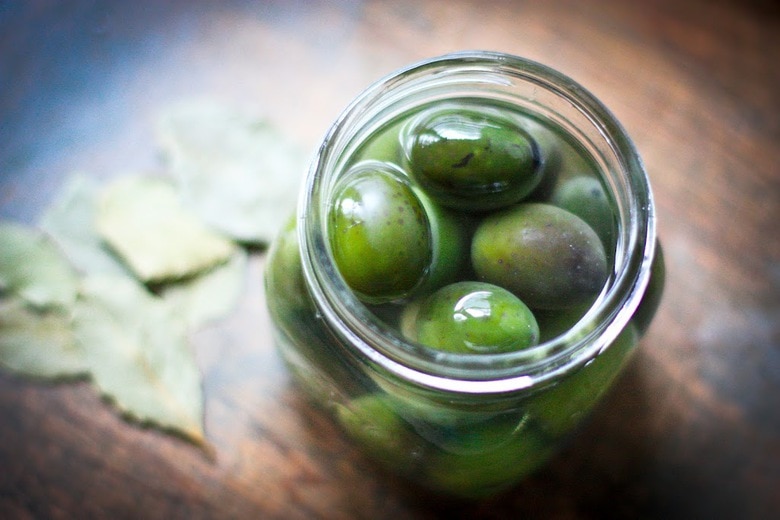 Initially, I used gloves when mixing…. but I found that after the lye is in contact with water, it really can't hurt you. It's only the dry lye powder that can burn your skin and this can be neutralized with vinegar.
Truly, it is not as scary as it seems.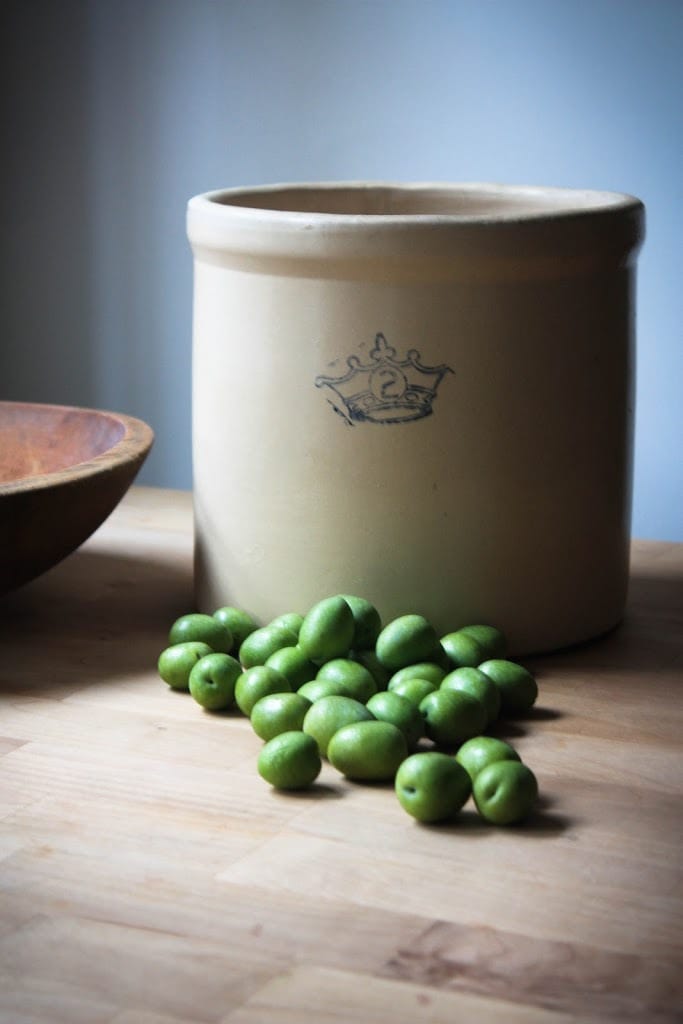 I made the lye water bath at night and left the
crock
in my sink over night.
In the morning they were ready to be rinsed. I repeated this step 2 more times.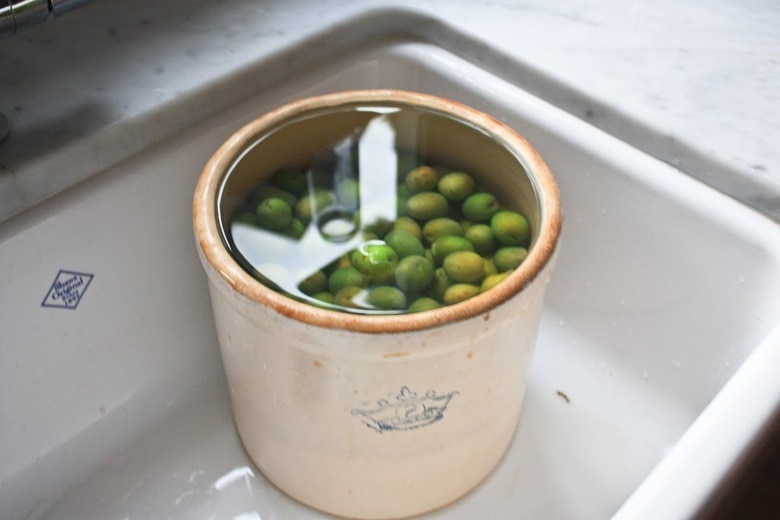 Then, for the next 3 days, rinse the olives a couple times a day to remove the lye. After 4 days of rinsing the olives they were ready to put in a light
salt
brine. Pour the
salt
brine over the olives in the
crock
again and leave them in a cool place for another 3 days. And that is it. They are done…. and taste amazing!
After draining the brine, I gathered some jars that I had around the house, sterilized them and filled them with the olives.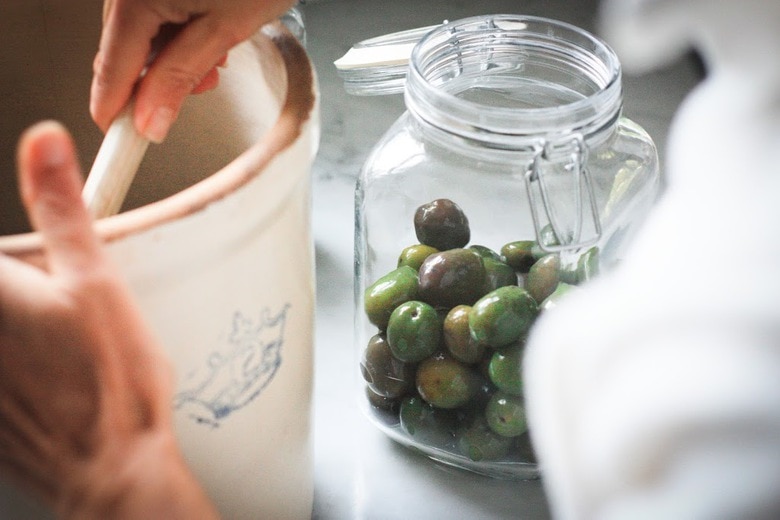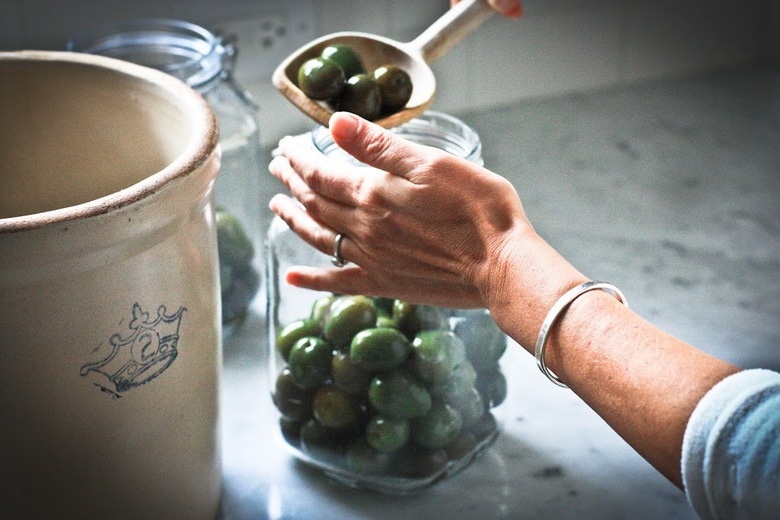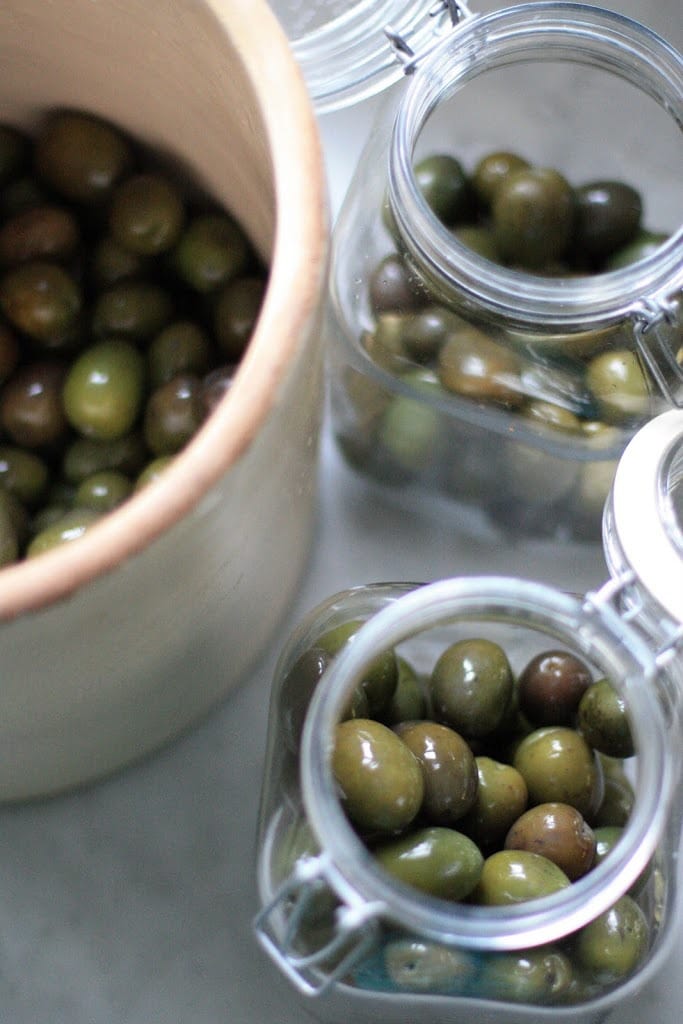 After filling all the jars, pour another cold
salt
water brine over the olives
and placed them in the fridge.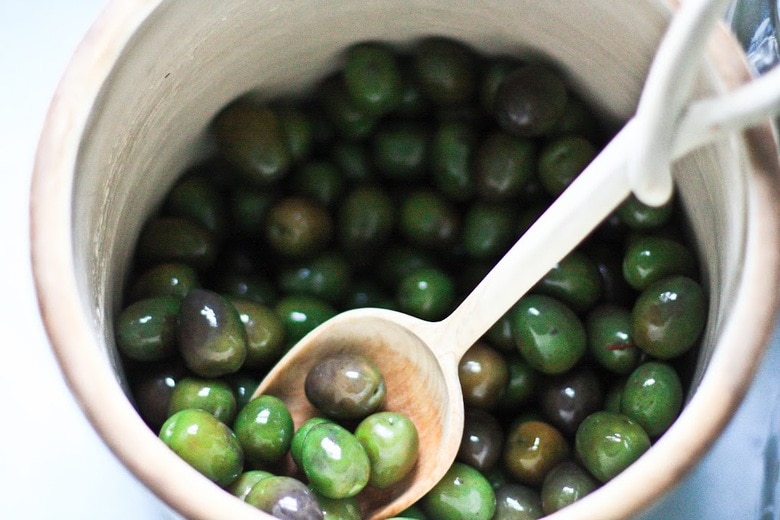 One important thing to remember is to use a good quality
sea salt
. Even
Kosher salt
is discouraged.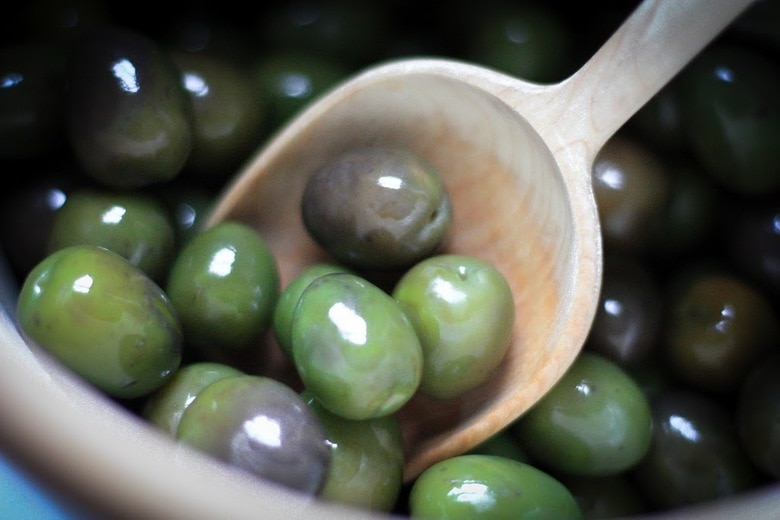 At this point you can also infuse the brine with herbs, garlic and lemon zest.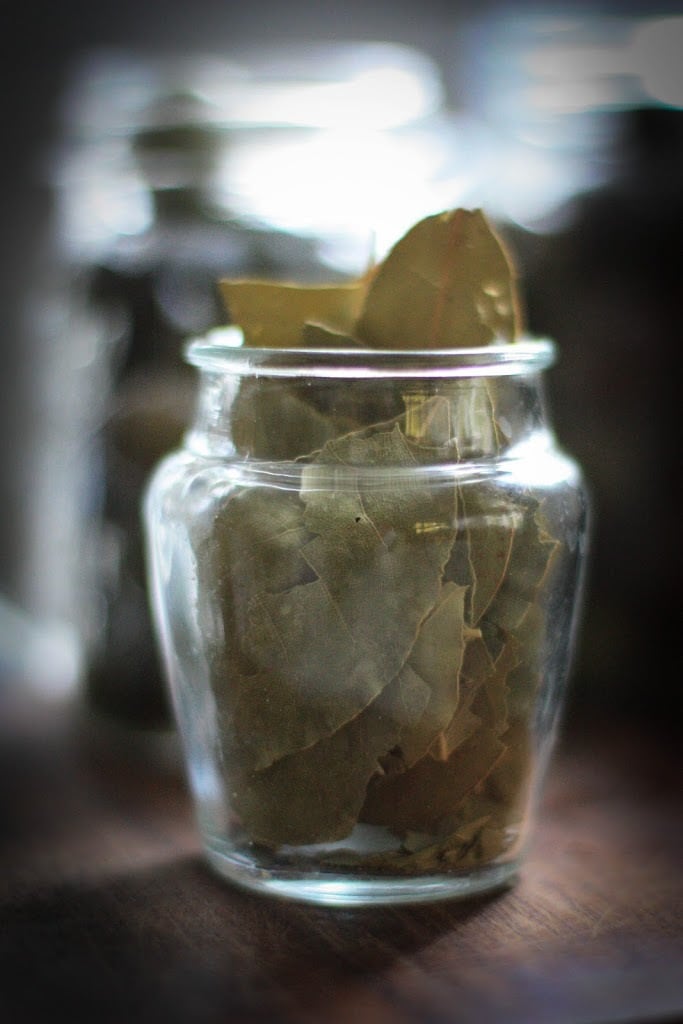 Bay leaves were added to a couple of the jars.
Or add sprigs of fresh herbs like thyme or rosemary,
and lemon zest or garlic cloves or even chili peppers
to create the flavors you want. Have fun and get creative.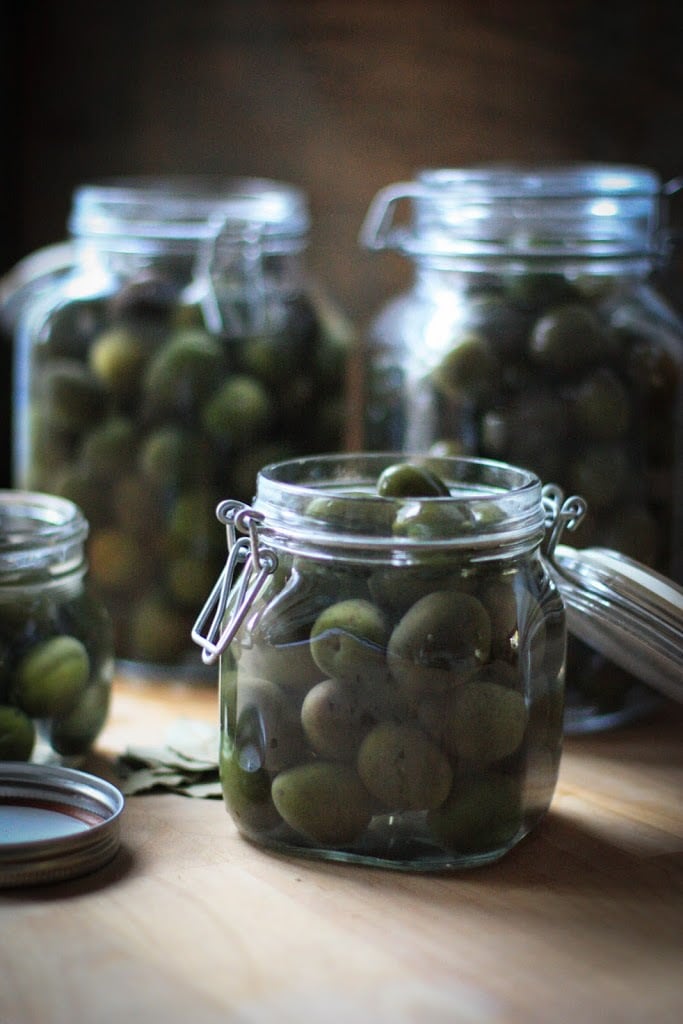 These also make great gifts!
To serve, drain and drizzle them with a good quality olive oil.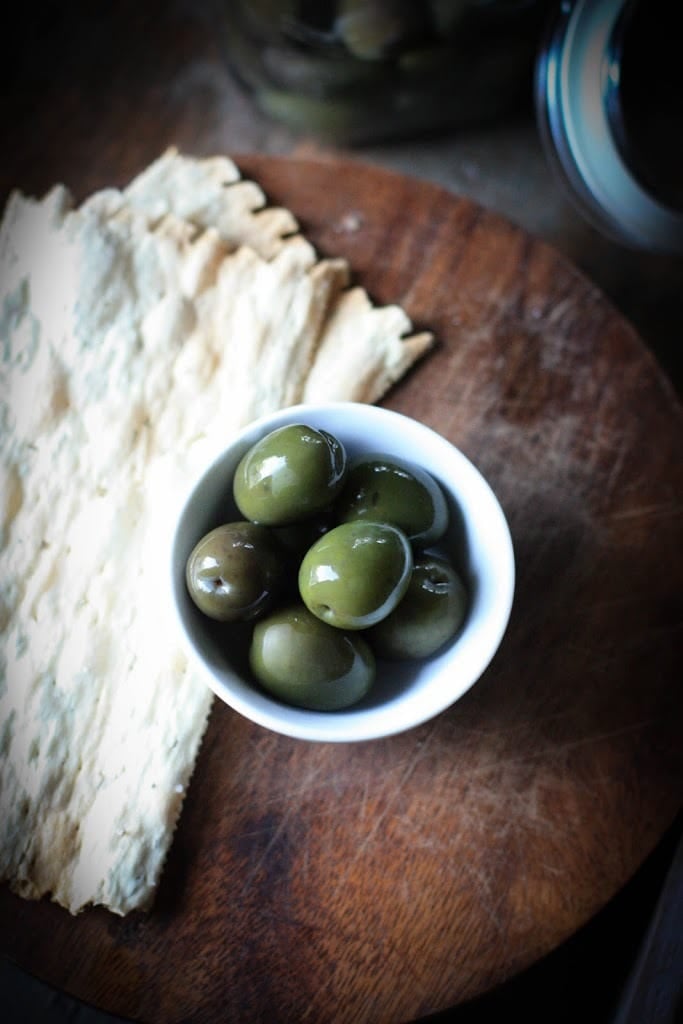 Serve with your favorite cheese, cured meat and
crackers
…or eat them right out of the jar.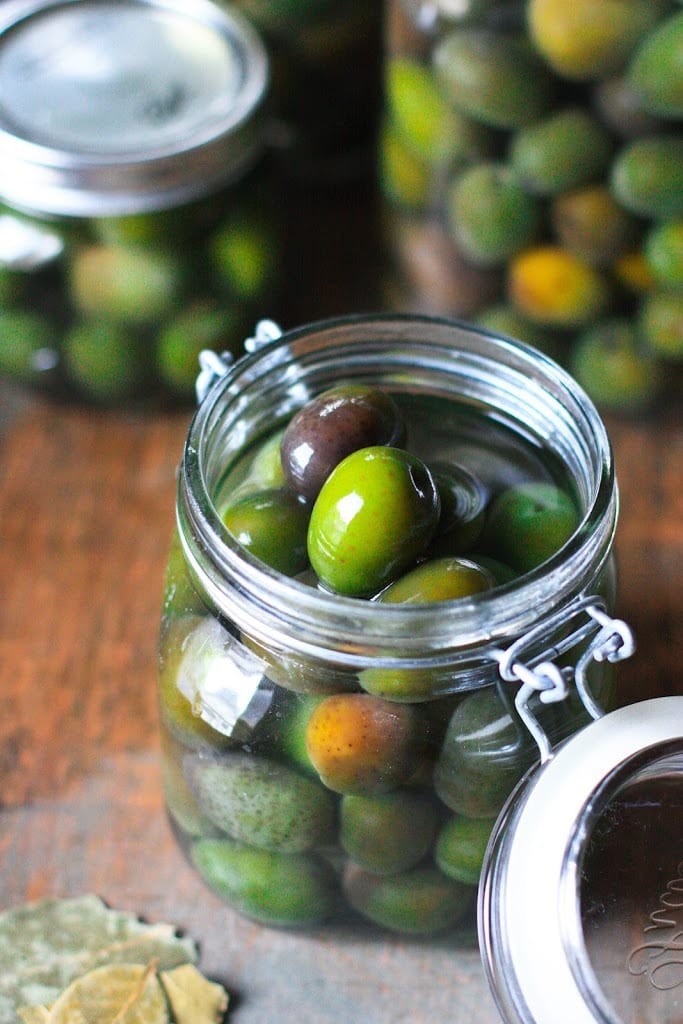 So there you have it! How to Cure Olives with Lye – a step by step guide, that turns bitter olives into buttery delicious bites the whole family will enjoy.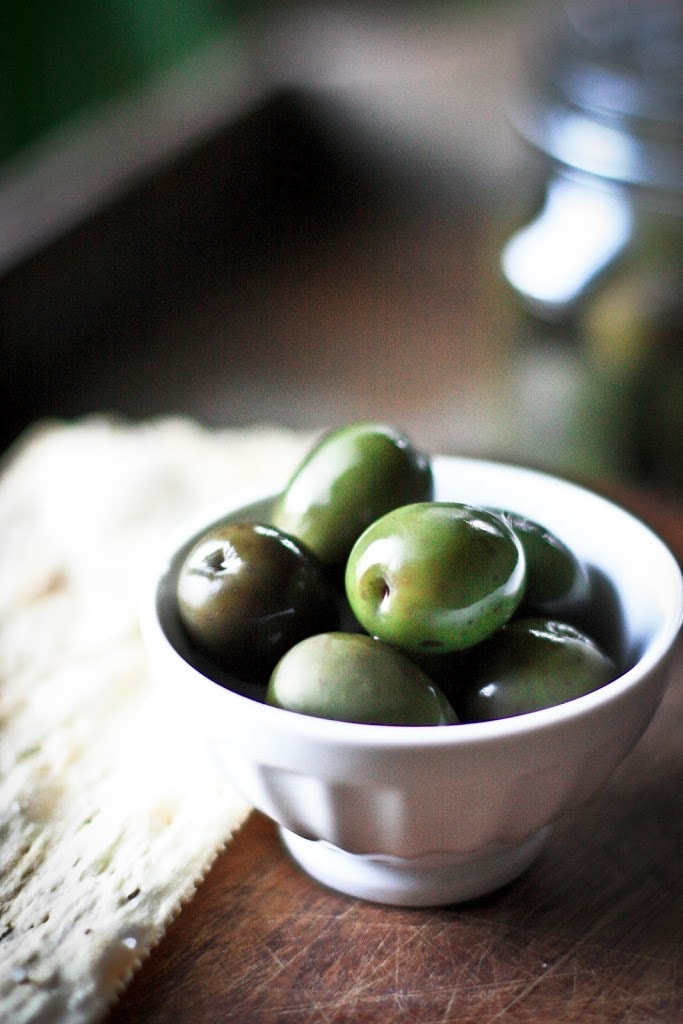 A fun and simple project!
For more useful information on Curing Olives
go here!
Print
How to Cure Olives with Lye
How to Cure Olives with Lye – a step by step guide, that turns bitter olives into buttery delicious bites the whole family will enjoy.
Author: Sylvia Fountaine
Prep Time:

10 days

Total Time:

240 hours

Yield:

1 quart

Category:

how to

Method:

soaking

Cuisine:

italian
4 cups

Mature green olives (see instructions)

1 tablespoon

100 % Pure Lye x 3

1 quart

Water x 3
optional additions: herbs, garlic, lemon zest
Instructions
Use clean, fresh, mature green olives.
Rinse the olives with water and place them in large crock, glass or porcelain jar or bowl.
Mix 1 tablespoon lye with 1 quart water. Pour over the olives. Soak 12 hours.
Drain the olives and soak for 12 more hours in a fresh lye solution. (1 tablespoon lye, per quart water) Drain and rinse. Cut into the largest olive to see if the lye has reached the pit, and if so, the lye cure is complete. If one more lye bath is needed, drain, soak in a another fresh lye solution for 12 more hours; then drain and rinse with cold water.
Soak the olives in fresh, cold water, changing the water three (or more) times a day for the next  4  days. At the end of 4 days, taste an olive to make sure that there is no trace of lye flavor remaining.
Then soak the olives in a salt brine solution mixed at the ratio of 6 tablespoons salt to 1-gallon water, for 3 days.  Feel free to add a sprig of rosemary, lemon zest and a garlic clove if you like.
The olives are now ready to eat,but continiue soting in the brine, they will get better as they sit.
Store in a cool, dark place, preferably the refrigerator and use within two months.
WARNING: Lye can cause burns. Keep lemon or vinegar handy to neutralize any lye that splashes onto the skin. If lye gets into your eyes, bathe them in running water and call your doctor.
Nutrition
Serving Size:

1/2 cup

Calories:

168
Keywords: how to cure olive, lye cured olives