Tea-smoked Five Spice Salmon, smoked on the stove-top using a wok! Served over baby bok choy. A delicate yet flavorful recipe you will fall in love with!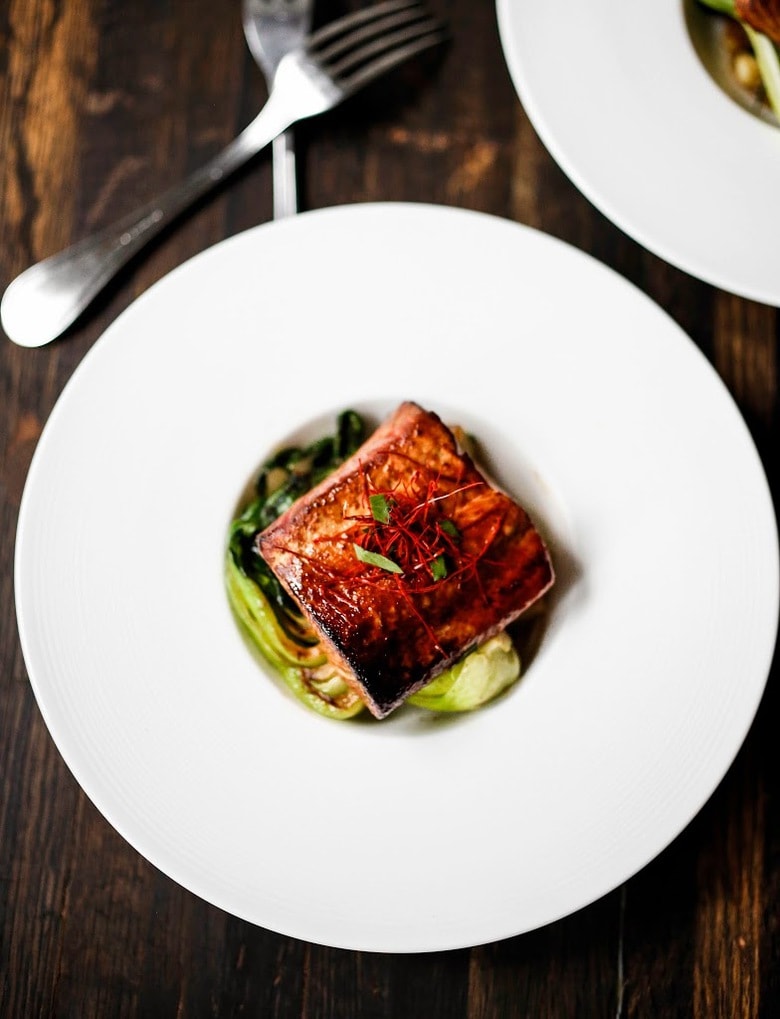 Tea-smoked salmon, seasoned with Chinese
Five Spice
, sounds complicated, but couldn't be simpler.  It's a play off the traditional Chinese Tea Smoked duck, but lighter and less time consuming. Delicately  flavored, the whisper of smoke from tea leaves, rather than wood, infuses the salmon with a subtle hint of earthiness. And using a wok and tea leaves, it's surprisingly fast, easy and quite manageable indoors.  The smoking process, literally takes 8 minutes on the stove, then in the same wok, the baby bok choy is quickly seared. The salmon is served over a hearty bed of wok-seared bok choy and you have a very healthy, low carb dinner in no time. Once the fish has marinated the whole recipe can be completed in 20 minutes flat.
Last spring when Brian and I went to China, we were exposed to a whole new world of cooking, flavors and ingredients.  We took several wok classes, visiting fresh markets beforehand, and learning about the local ingredients and how to prepare them.  I came away with a new love for wok cooking. Not only for its ability to cook things quickly, but also for the way it treats vegetables like green beans, asparagus and bok choy, giving a little char, but leaving them brightly colored and still a little crunchy.
Using a wok to stove -top smoke is a another fun Chinese technique to try -and can be applied to all sorts of ingredients. In catering, we will often smoke tofu or mushrooms to give dishes added depth and interest. In this
vegan ramen recipe
I posted a while back, I show how to stove-top smoke shiitake mushrooms using a pot. So if you don't have a wok, know that you can also use a pot or deep saute pan with a lid.  Once you understand the concept, it's pretty easy to improvise.
All you need for equipment to stove-top smoke is a wok ( or pot) , foil, and a vegetable
steamer basket
. Once you have everything set up, it's a snap.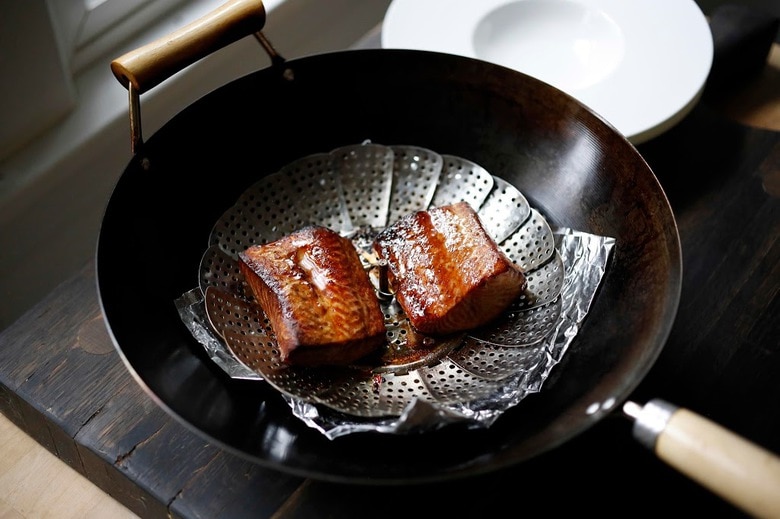 Chinese
Five Spice
can be purchased at the grocery store in a ground powder, or if you prefer, you can make your own. There are many variations, but the traditional five spices are:
cinnamon
, Szechuan
peppercorn
, fennel seed, clove and
star anise
.
It's commonly believed that five spice gets its name because it contains five spices, that are said to encompass all five flavors of sweet, sour, bitter, pungent and salty.  But the number actually refers to the five elements of wood, fire, earth, metal, and water. In traditional Chinese medicine, these elements manifest themselves in various parts of the human anatomy and imbalances in these elements are thought to be the source of illness. Restoring balance to these elements in our bodies, using various herbs and spices is a practice that has been used for thousands of years in traditional Chinese medicine. It said that Chinese five spice was created to restore  balance. While in China, I picked up a book called "Between Heaven and Earth: A guide to Chinese Medicine" which I highly recommend if you feel drawn. It's fascinating.
Of the five spices that make up Chinese
five spice
,
Szechuan peppercorns
are probably most unfamiliar. They are completely different than regular
peppercorns
,  creating a "numbing" sensation on the tongue, which takes some getting used to, especially if used on its own. But when combined with the other spices, it's beautifully balanced and fully engaging to the palate.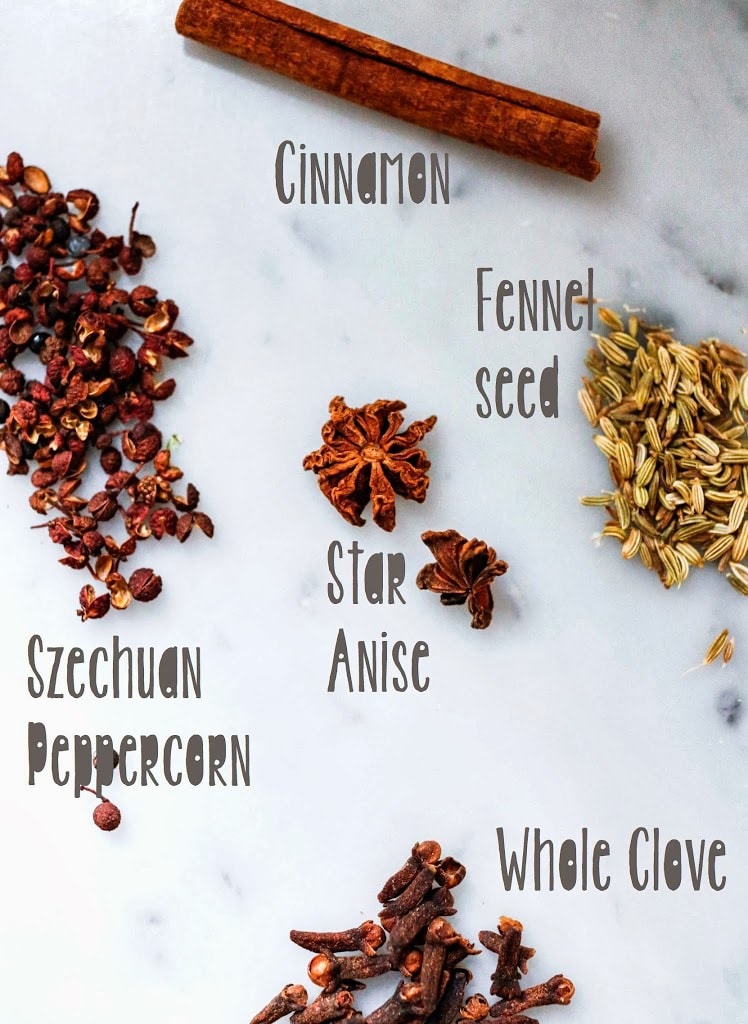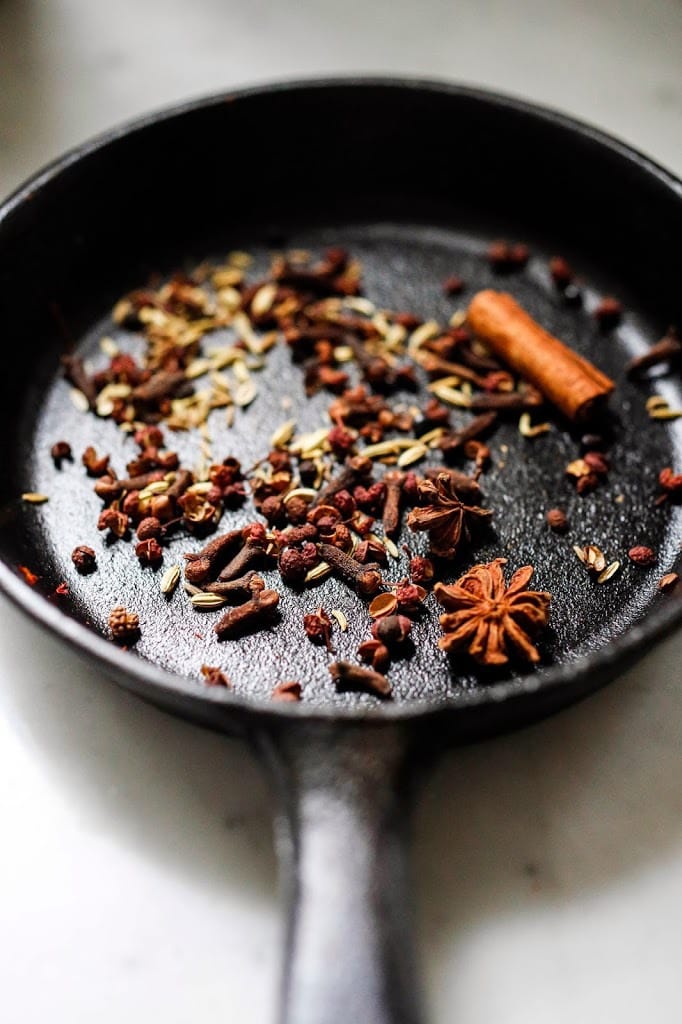 To make the
five spice
, toast the spices for a minute or two over the stove and grind in a coffee grinder.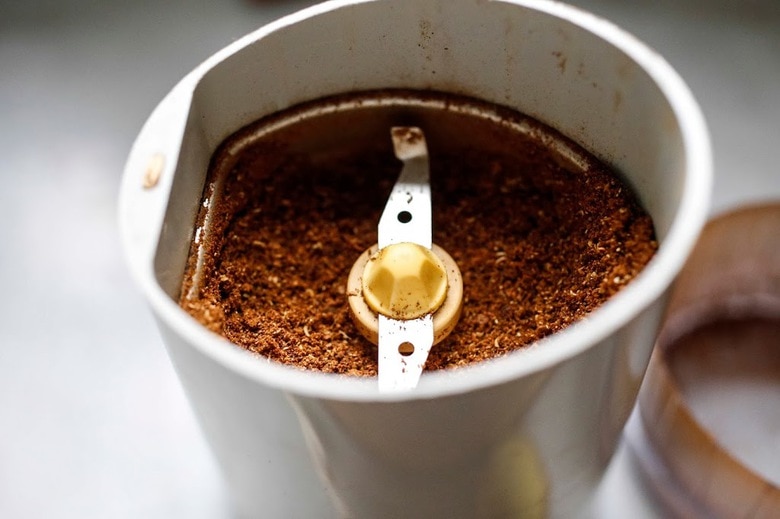 Then make a marinade for the salmon.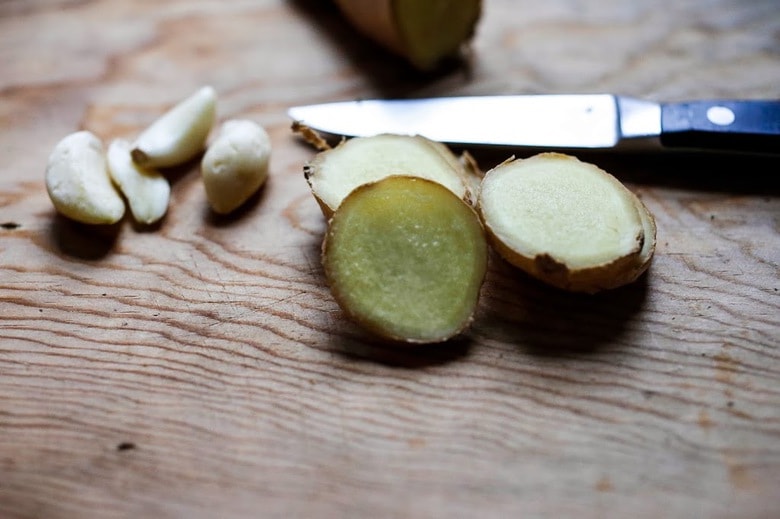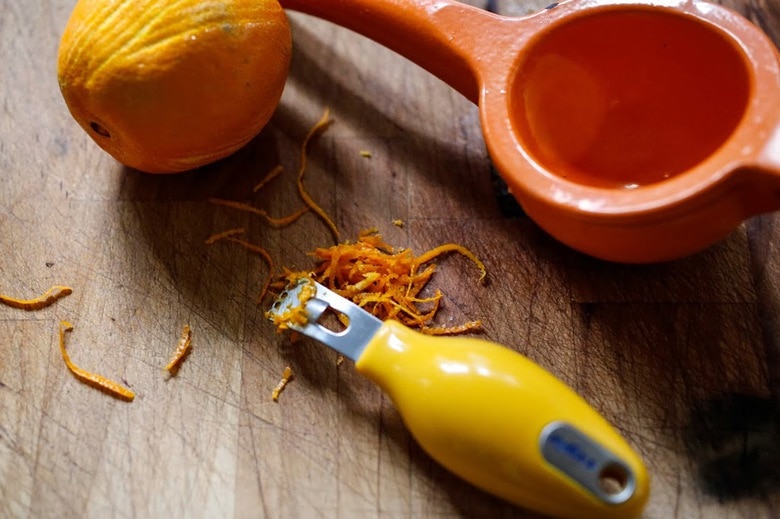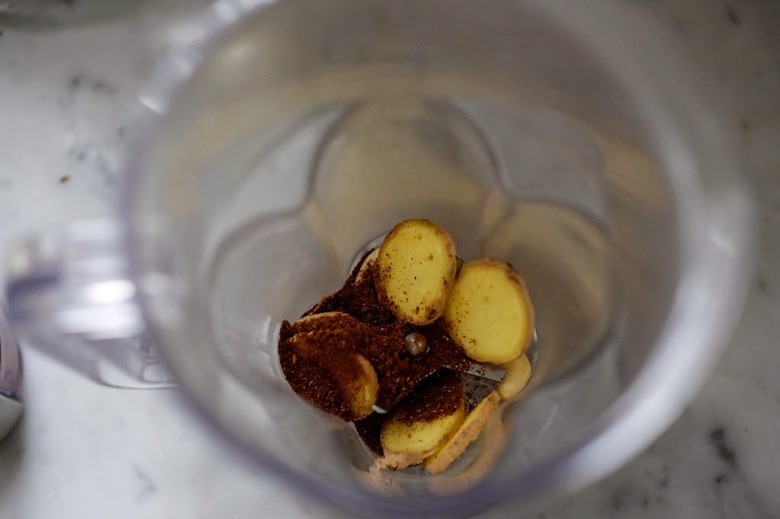 Blend the marinade ingredients in a blender and let the salmon marinade at least one hour
or up to 24 hours.
Make sure to choose salmon that is at least 1 inch thick or more. The thicker the better.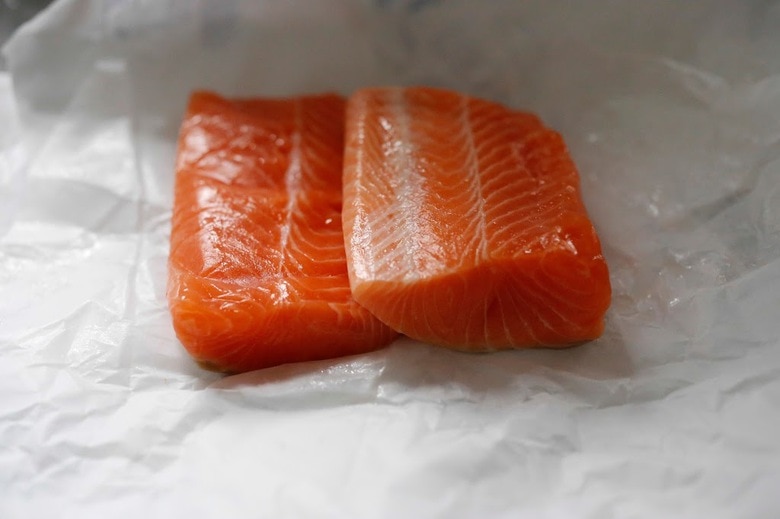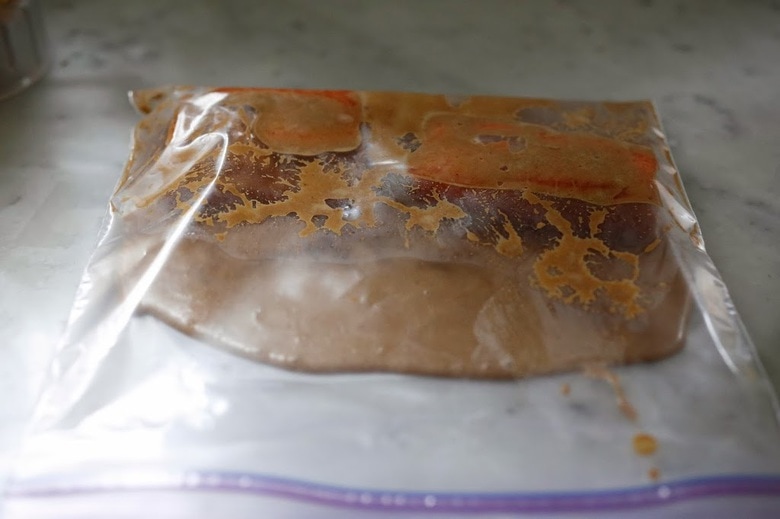 Prepare your wok for smoking by
placing four layers of foil on the bottom.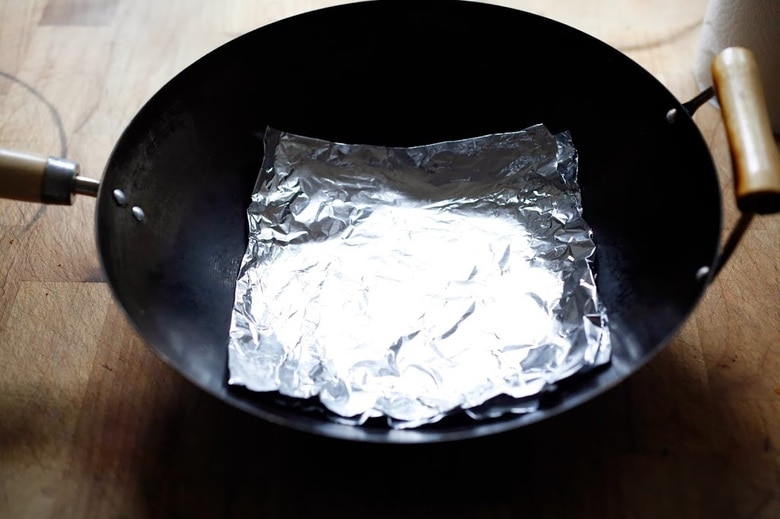 Tea-smoking is a quintessential technique of Szechuan cuisine and is traditionally used to make duck.  Instead of using wood chips or an outdoor smoker, The Chinese technique is done in a wok, with a mixture of uncooked rice, sugar, and tea. I added a couple star anise and a dried peppers to the mix.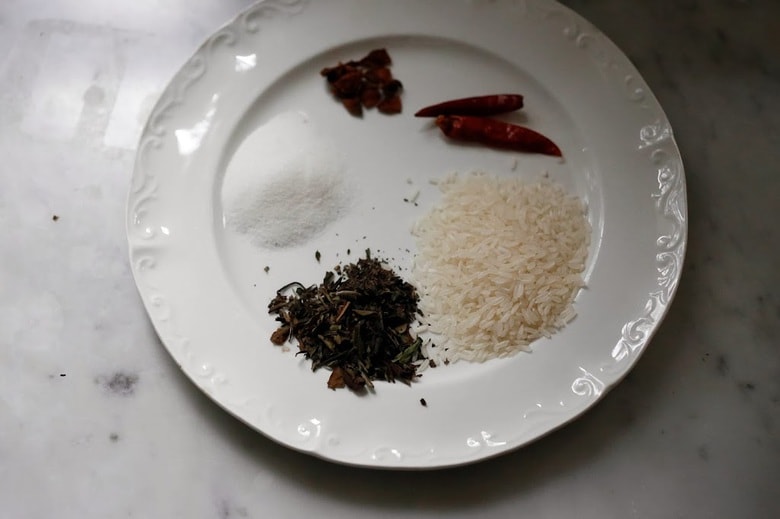 Place this mix over the foil.
Place a vegetable
strainer
basket over the top. The feet on the bottom of the steamer allow a little space in-between the burning tea mixture and the salmon. You need this space so the smoke can circulate.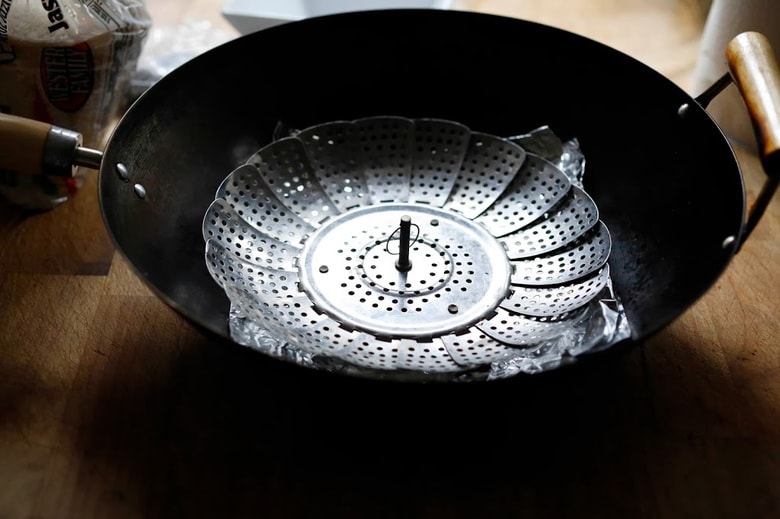 Blotting the bottom side of the salmon with paper towels, place the salmon on the steamer, making sure the salmon doesn't touch the edges of the pan or each other.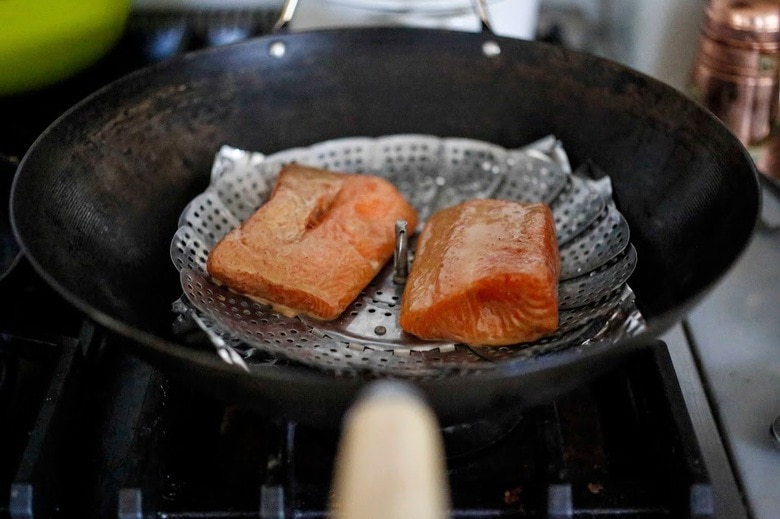 Cover the pan tightly with foil and top with the lid.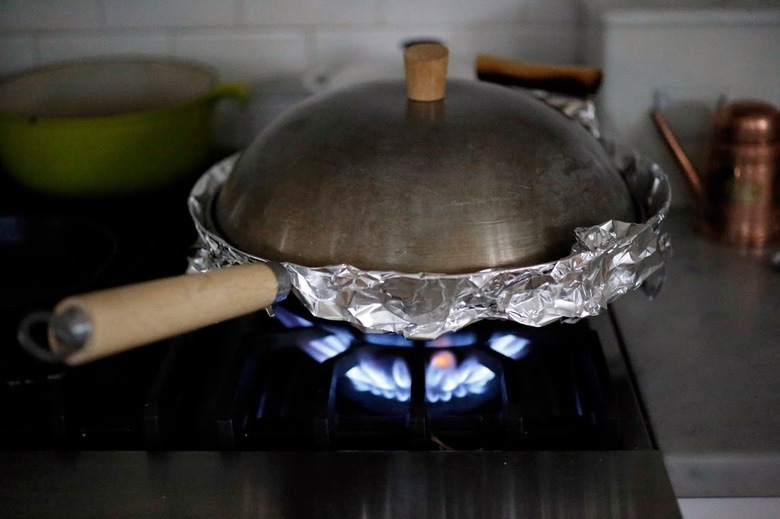 Turn heat on high for 2-3 minutes until you begin to see smoke. You want to ignite the tea mixture, so its important to start on high heat. Once it begins smoking, you will see little puffs of smoke escaping,  turn heat down and smoke for 7-8 minutes.  Remove salmon and place under a broiler for a minute or two (or use a kitchen torch) to caramelize the top.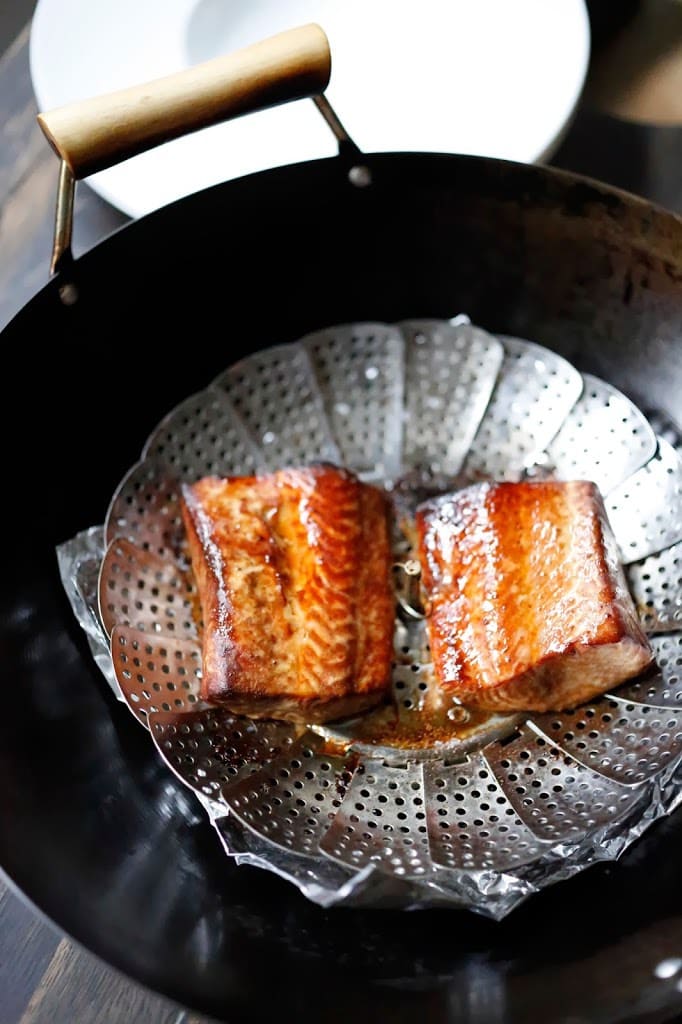 Cut the baby bok choy into quarters.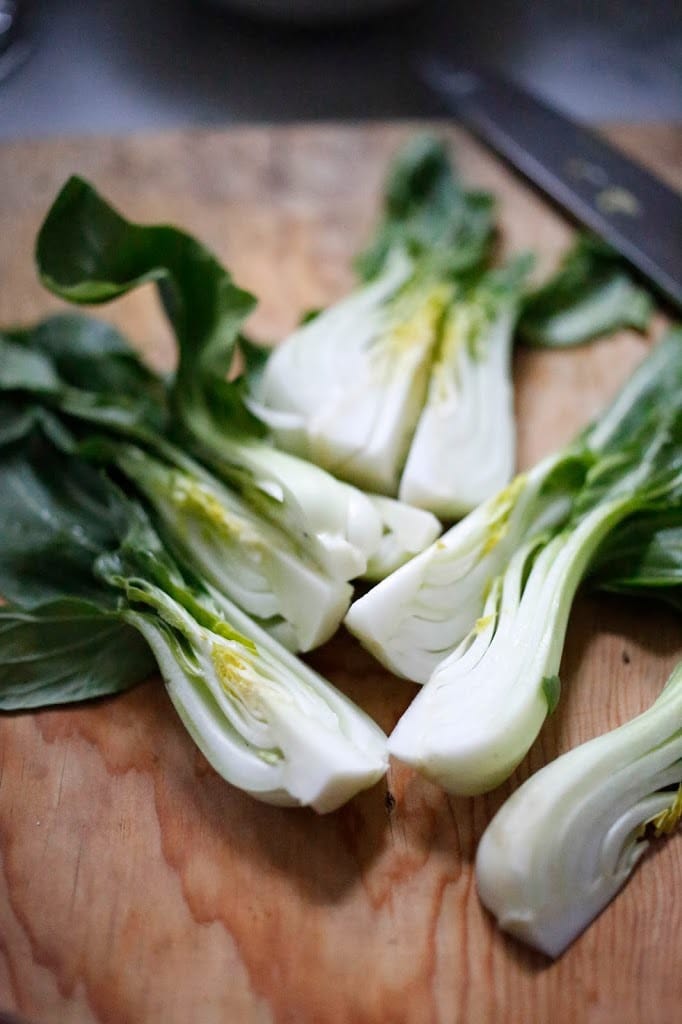 On medium high heat quickly sear the bok choy in peanut, coconut or canola oil, until just tender.
Add splash of the marinade and cook until it reduces.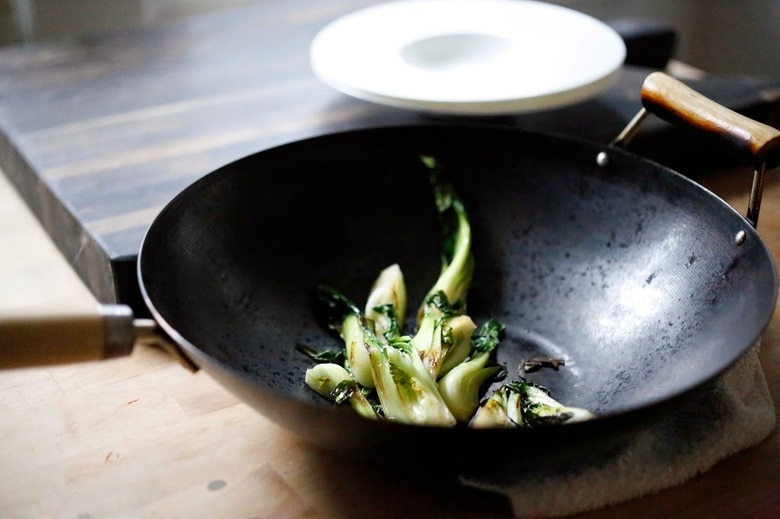 Place a hearty bed of bok choy in a bowl and top with the salmon. You could add or substitute other wok seared veggies as well…sometimes I'll add onion and mushroom to this.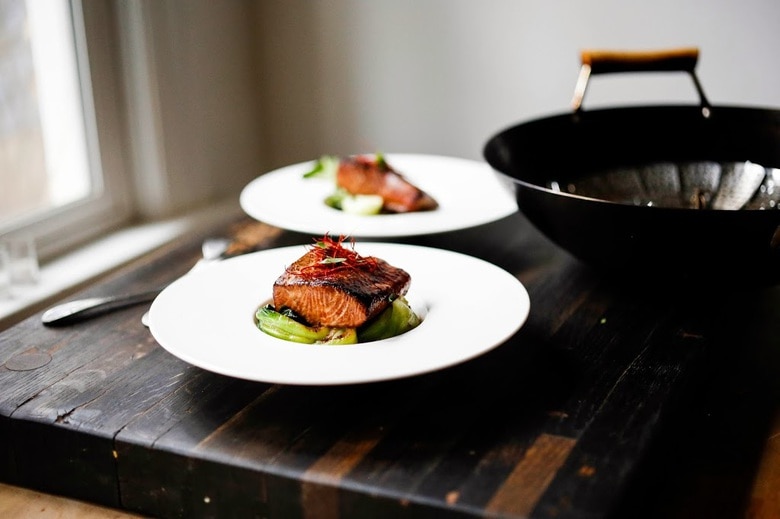 Garnish with a little orange zest, chili threads and chopped scallion.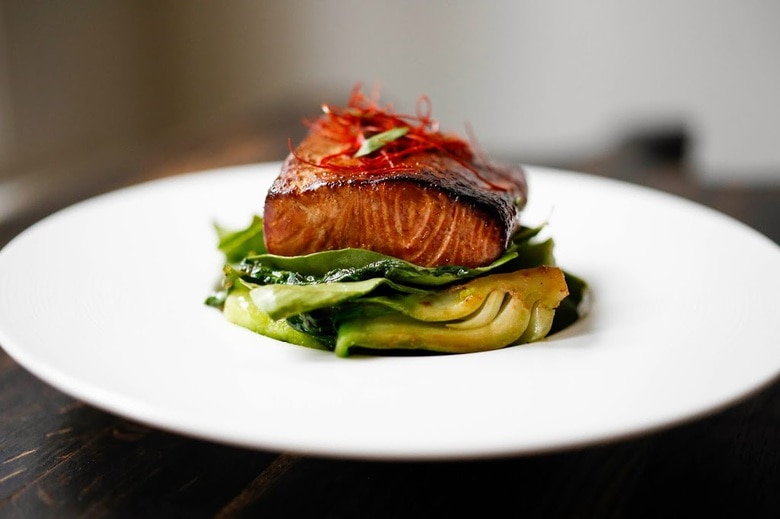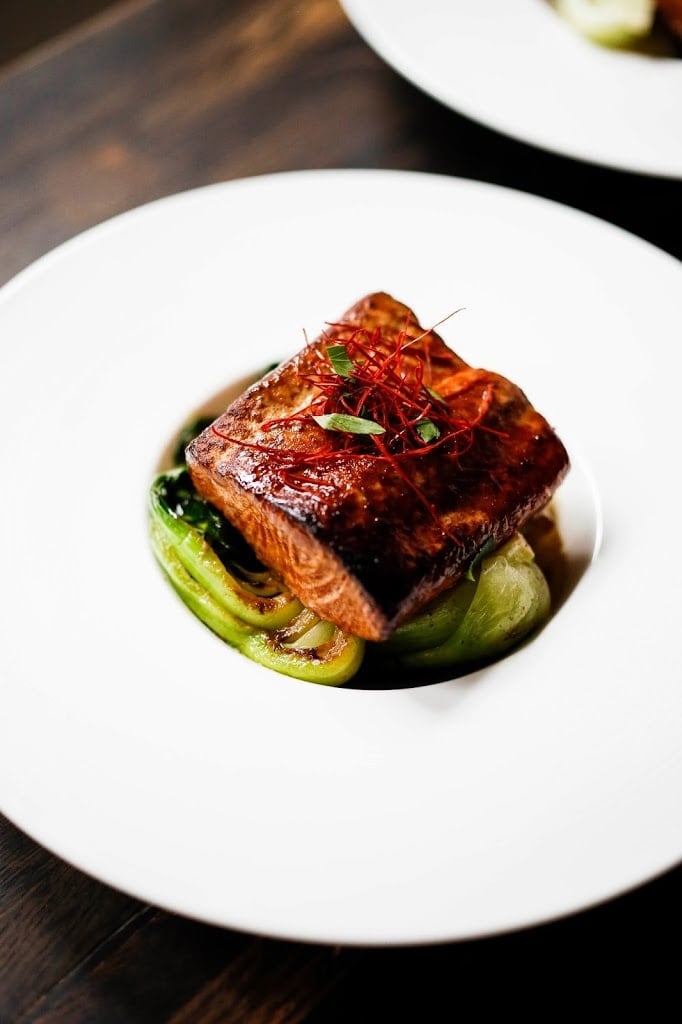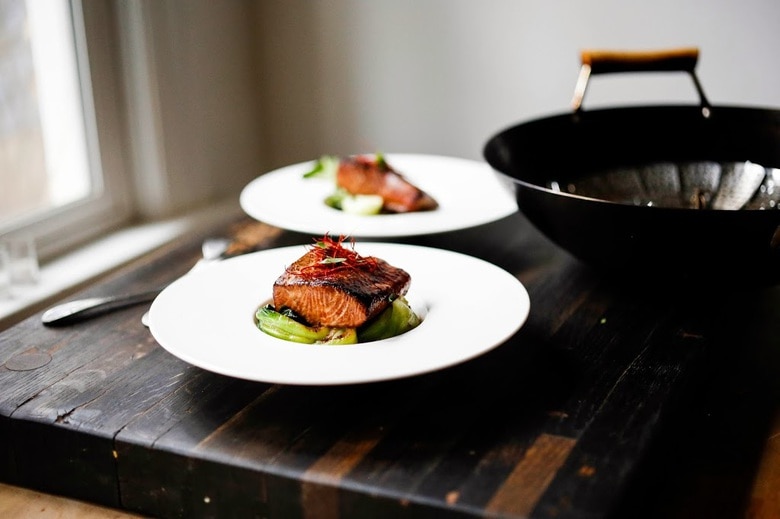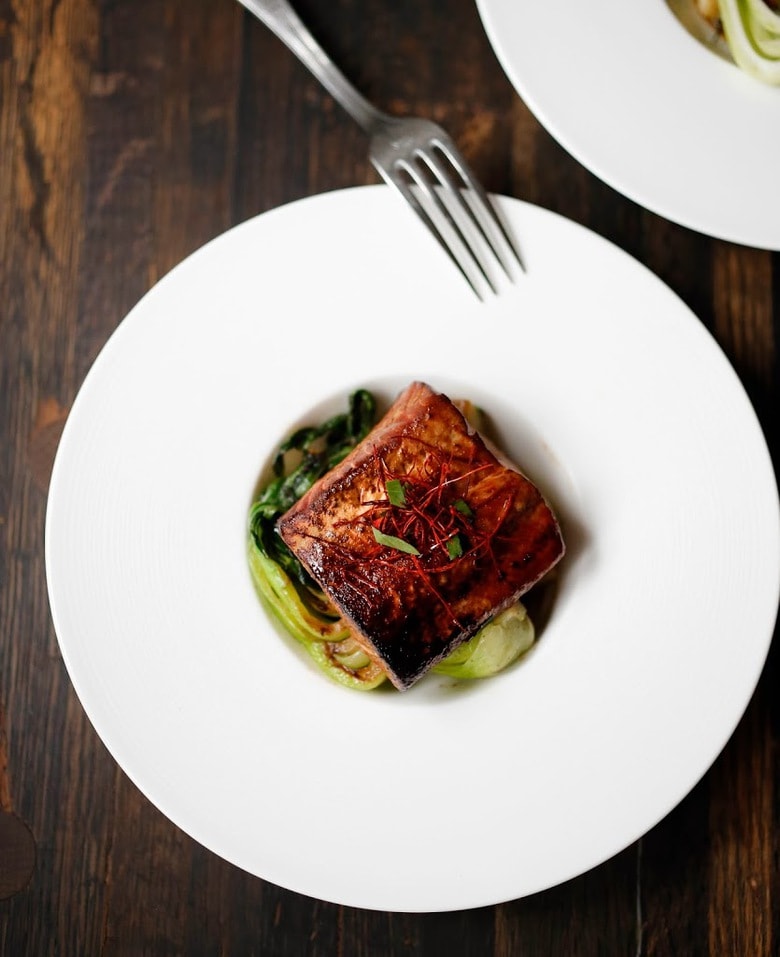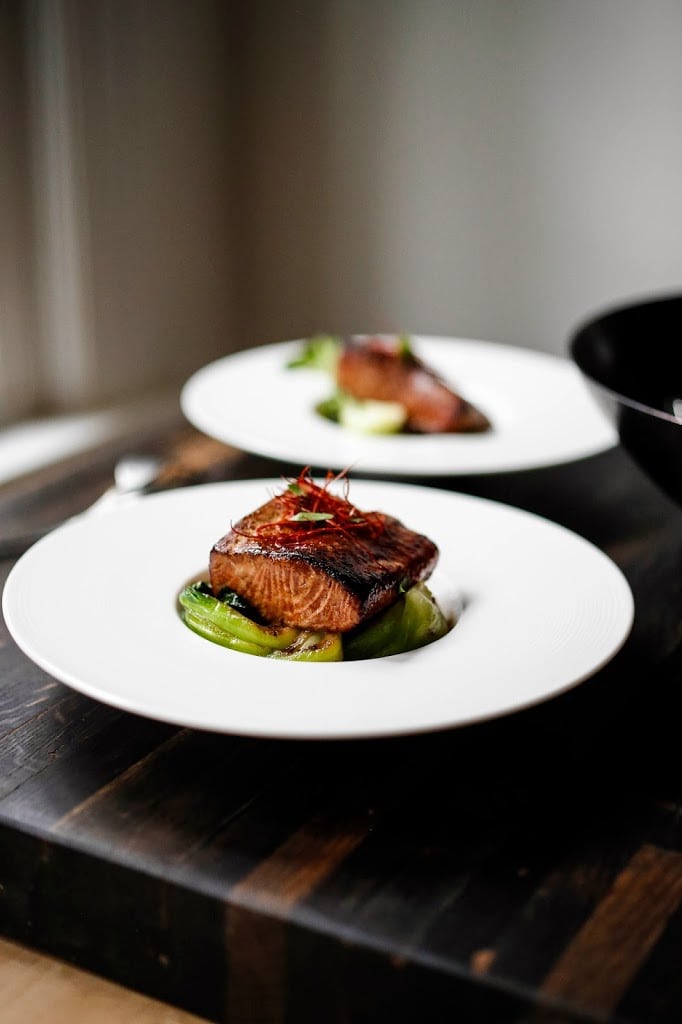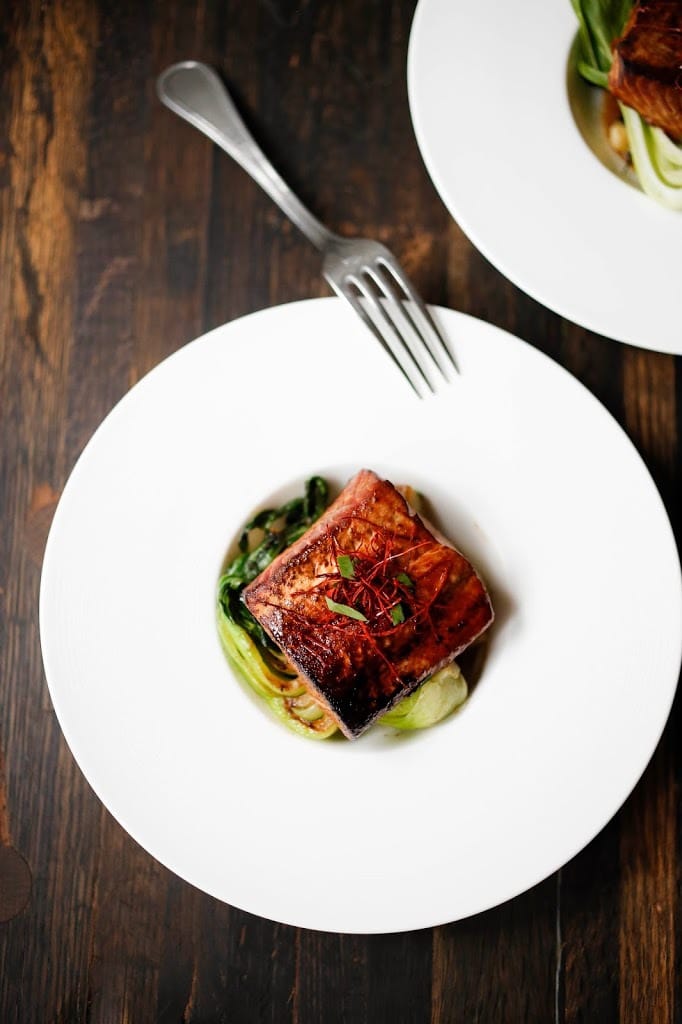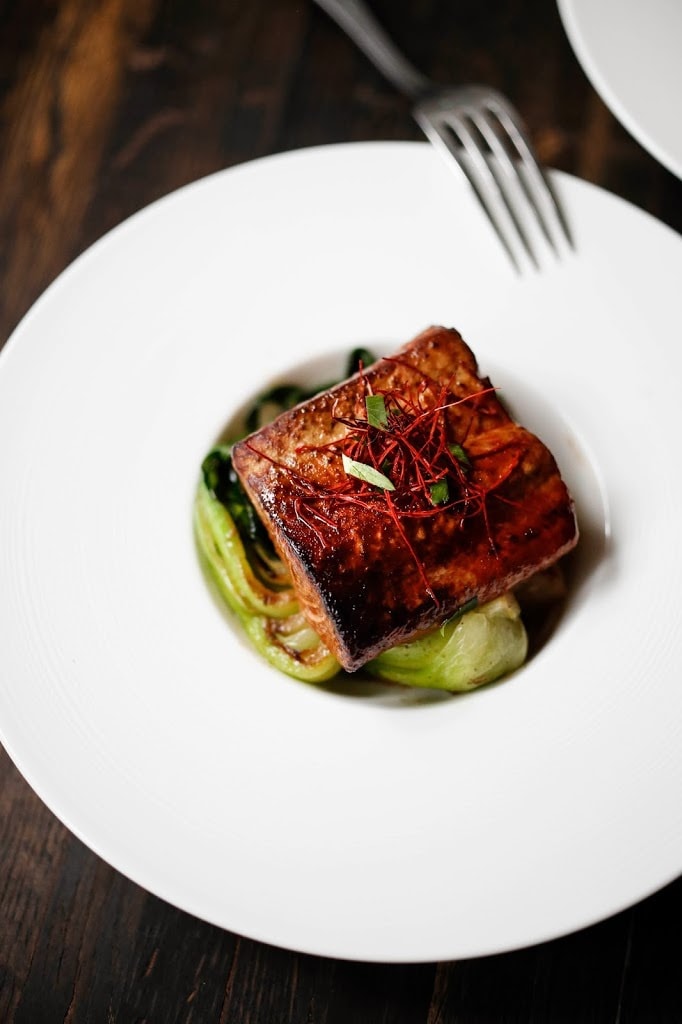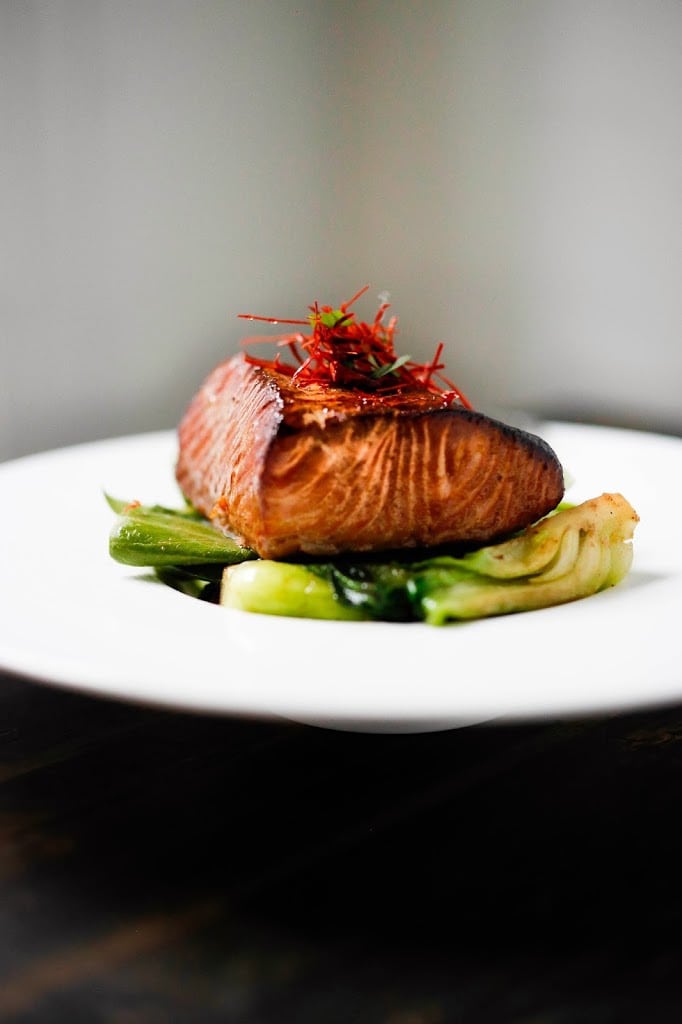 Print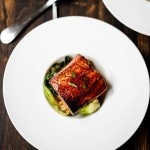 Tea-Smoked Five Spice Salmon
Prep Time:

60 mins

Cook Time:

20 mins

Total Time:

1 hour 20 mins

Yield:

2

-4

1

x

Category:

Main, fish, seafood, smoked

Method:

stove top

Cuisine:

Chinese
---
Description
Tea Smoked Salmon with Five Spice and Wok seared Bok choy An easy stove top smoking technique used in Szechuan cooking applied to salmon. Serves 2-4
---
2

–

4

pieces Salmon ( preferable thick pieces)

4

–

6

baby bok choy (

2

–

3

per person)
Garnish: chili threads ( optional) or chopped scallions
Marinade:
4

cloves garlic whole

3

T fresh ginger- sliced

2 tsp

Five Spice (store bought or make your own… see below)

1/4

C olive oil

5

T soy sauce

3

T brown sugar

1

orange (1/4 C fresh orange juice and zest, divided )
Five Spice Recipe:
2

inch cinnamon stick

2 teaspoons

whole cloves

2 teaspoons

fennel seed

2

whole star anises

2 teaspoons

szechuan peppercorns
Toast all in a skillet over medium heat until just fragrant, 1-2 mins only. Grind in a coffee grinder until smooth.
Tea Smoking Ingredients:
3

T rice

2

T loose tea leaves ( green or black tea)

2

T sugar

2

star anise broken (optional)

2

dry red chilies (optional)
---
Instructions
Make the marinade. Blend all of the marinade ingredients in a blender, until smooth, reserving ½ of the zest for garnish. Set aside 3 T of marinade for the bok choy.
Place the salmon and rest of the marinade marinade in a ziplock bag and marinate 1 hour or overnight.
Turn oven to broil.
Prepare Wok for smoking. (A wok works best -or use a deep sauté pan or pot with a lid). You will need a vegetable steamer basket or rack that fits in the wok.
Line the wok with 4 layers of foil. Take a large piece of foil and fold in half, then in half again so you have an 8 inch square, four layers thick. Place foil in the bottom of the wok. In a small bowl, mix smoking ingredients together in a bowl and place in the wok, spreading it out, to about 4 inches in diameter. Place a rack or steamer over the tea/rice mix, so its sits above, and is not directly touching. You want space for the smoke to circulate.
Prep the bok choy, by quartering.
Take salmon out of the marinade, blotting the bottom side of the salmon only, on a paper towel, then place salmon on the vegetable steam, so they are not touching each other or the edges of the wok. Cover the wok with foil, then the lid. Place wok on high heat for 2-3 minutes until you begin to see little puffs of smoke. Once you see smoke, turn heat down to med for 2-3 minutes, then med-low for 5 minutes. I smoked 2 pieces of salmon a total of 8 minutes… salmon was 1½ inches thick -and was cooked to medium. Then caramelize the top of the salmon by either placing under the broiler for a minute or two, or use a chef's torch, and set aside or in a warm oven.
Heat oil in a wok or skillet over medium high heat, and when hot, add baby bok choy, turning occasionally, until wilted, about 4 minutes. Add a couple tablespoons of the reserved fish marinade, tossing to coat, letting the marinade cook and reduce slightly. Make a bed of bok choy, top with salmon, garnish with orange zest, chopped scallions, cracked pepper, and chili threads (optional).
---
---
Keywords: smoked salmon recipe, tea-smoked salmon, how to smoke using a wok, smoking with tea, smoked salmon recipe, 5 spice salmon, five spice salmon