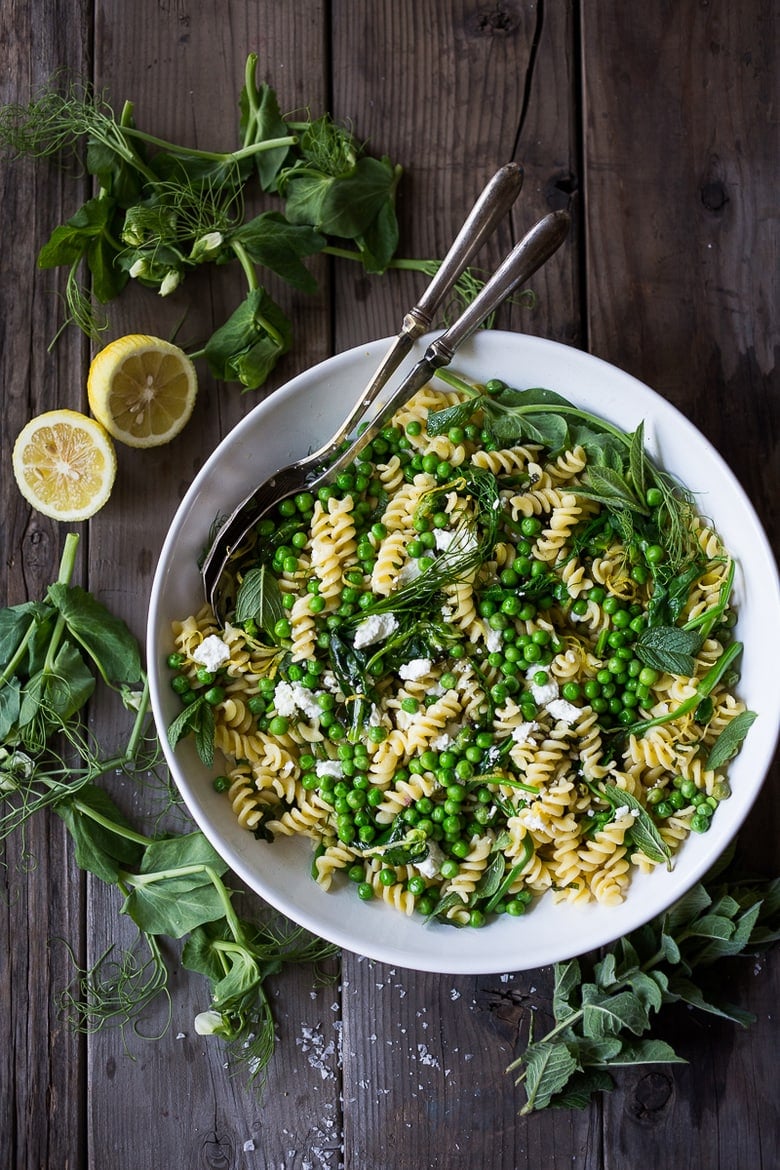 Wandering through the farmers market last week I stumbled upon these beautiful blossoming pea tendrils. Tender and full of flavor, pea shoots are delicious eaten raw, just as they are, simply tossed into salads or very lightly wilted in a sauté pan with a little olive oil, shallot or garlic, and lemon. But the moment I saw them, I knew I had other plans for them. They belonged here in this pasta dish! Fresh peas are not quite in season here, but Trader Joe's just happens to have fresh shucked peas in their produce section. Pretty crafty, those guys. This recipe for Spring Pea Pasta with truffle oil, lemon and mint can be served warm as an entree or chilled as a salad. Goat cheese can be added for extra richness, although it's not needed. The pea tendrils are a bonus – if you can find them, use them, but if not, don't sweat it. Toss in a little baby spinach or arugula if you like. The truffle oil however is absolutely worth the splurge and makes this dish special. Together with the fresh peas, lemon and mint, it's one of my favorite combinations.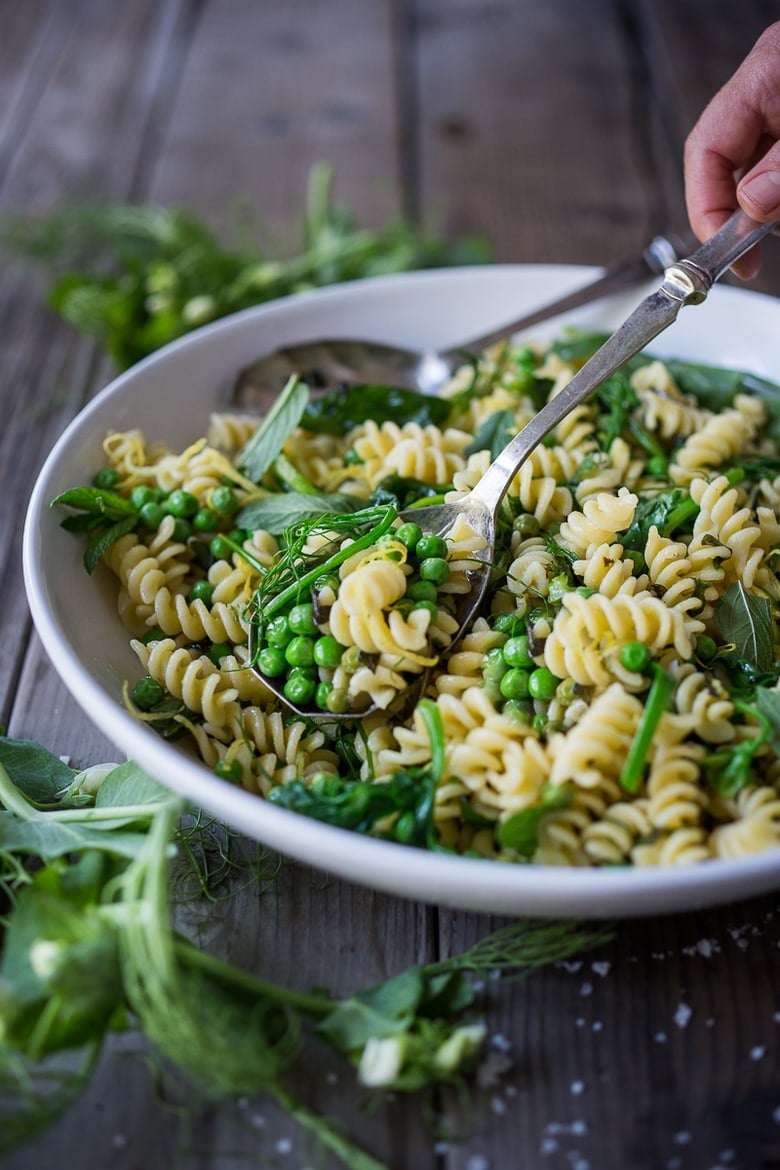 This is a quick recipe, and the peas can be blanched in the same pot as the pasta- just toss them in for the last minute.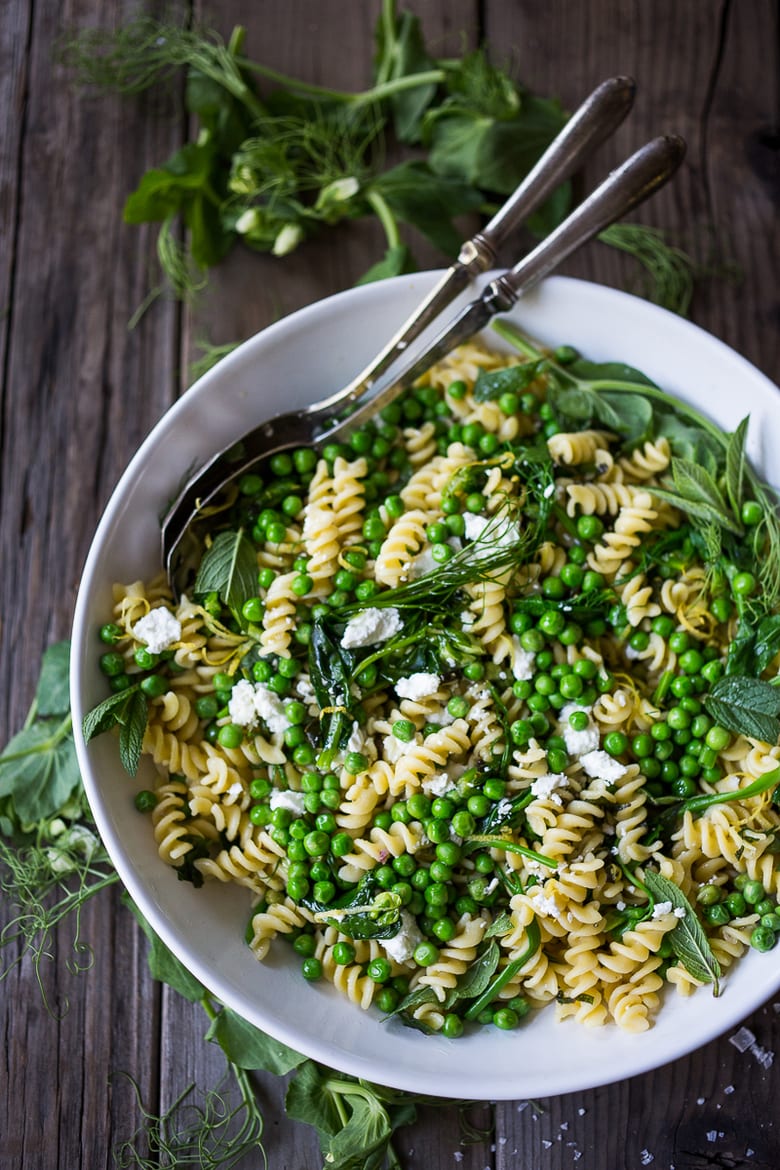 The warm pasta will wilt the pea shoots.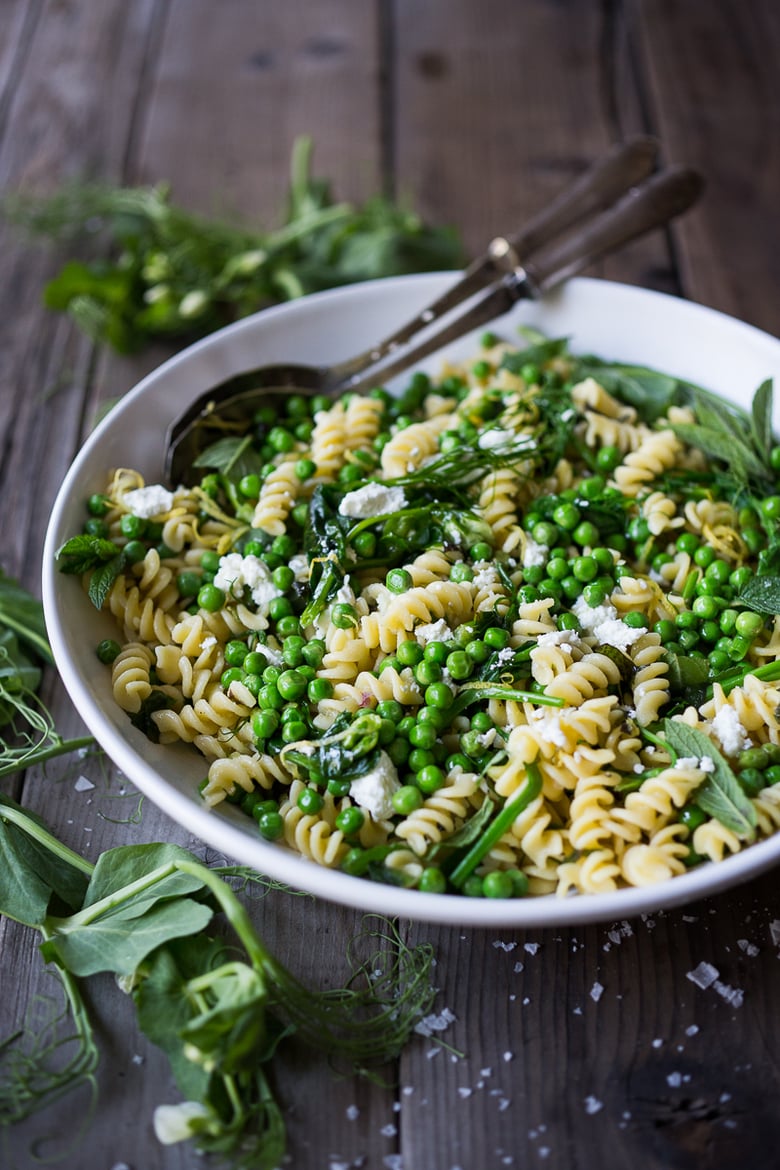 The mint and lemon really compliment the peas and truffle oil ….a pasta dish that sings of spring.
Print
SPRING PEA PASTA WITH MINT, TRUFFLE AND LEMON