I thought I'd quickly share my favorite splurge-worthy kitchen tools and gadgets. Of course, you can buy these on Amazon (there are links for reference) but I also encourage you to seek them out from your local small retailer if you have one. Where I live, the Kitchen Engine is my go-to!
My favorite Ice Cream Maker This little guy has a built-in compressor and makes ice cream or frozen yogurt in 30 minutes—no freezing of the canister. I love it and use it nightly for healthy frozen yogurt. They also have it in white, but the pink makes me happy.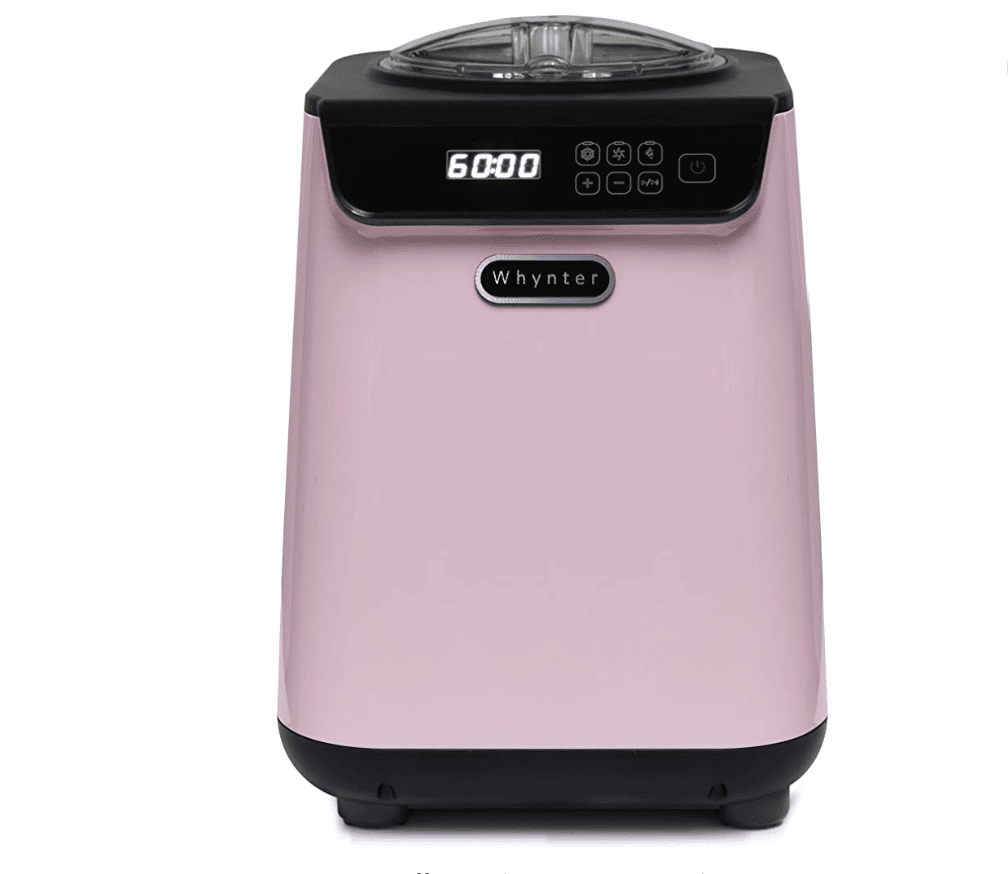 My Favorite Dutch Oven – This white 7-quart Staub is so elegant! It has a black interior, ideal for bread baking. For more on Dutch ovens, please read this in-depth Dutch oven post!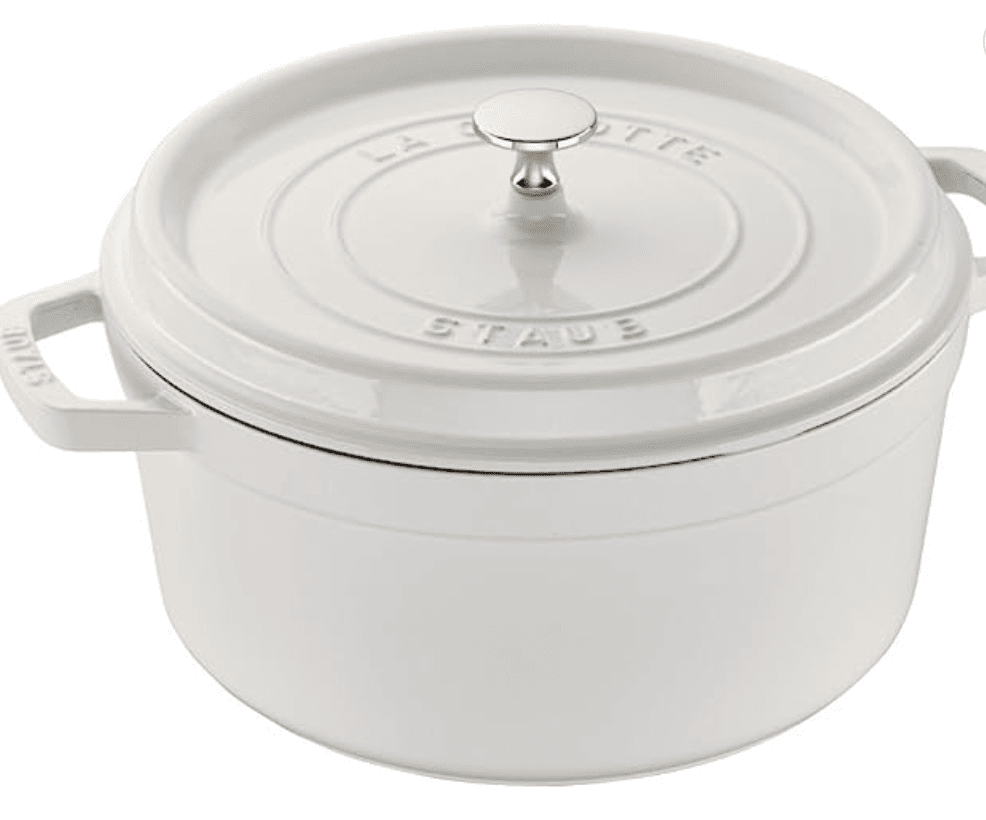 My NEW Favorite Knife – I recently tried this 8-inch Blond Shun Knife and fell in love. I'm not going to lie, I don't own this yet- but I'm hoping Brian sees this post and buys it for me! Ha!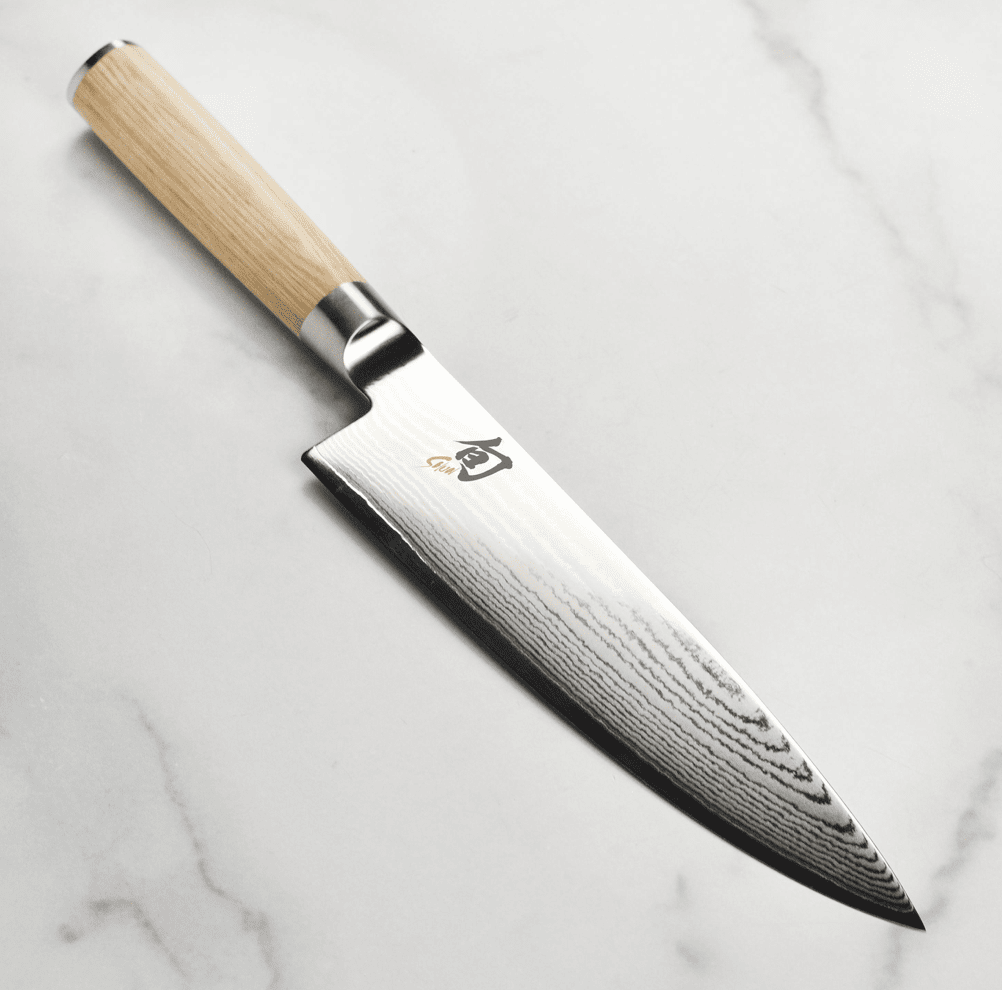 This Electric Kettle makes coffee and tea feel like a ceremony! I use it twice daily, morning coffee and afternoon tea – and it feels luxurious. I figure the amount I save in making coffee at home versus buying it out, justifies it somehow. 😉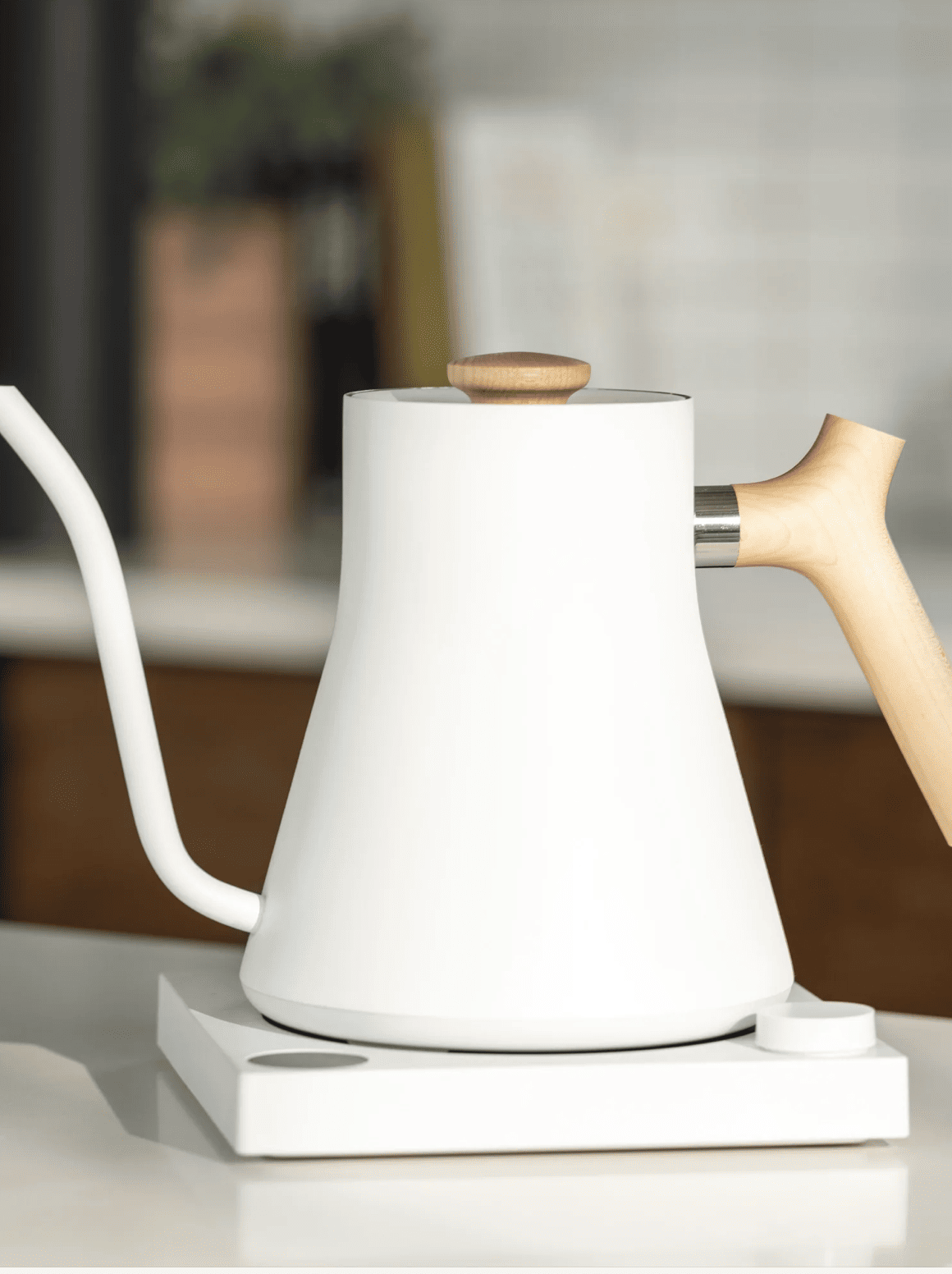 This commercial Otis Whipped Cream Dispenser not only makes whipped cream ( just pour the cream in and voila!) but you can also use it for frosting, savory fillings, foam, froth and mousse. It's incredibly handy! A good friend bought this for me and I'm in love with it!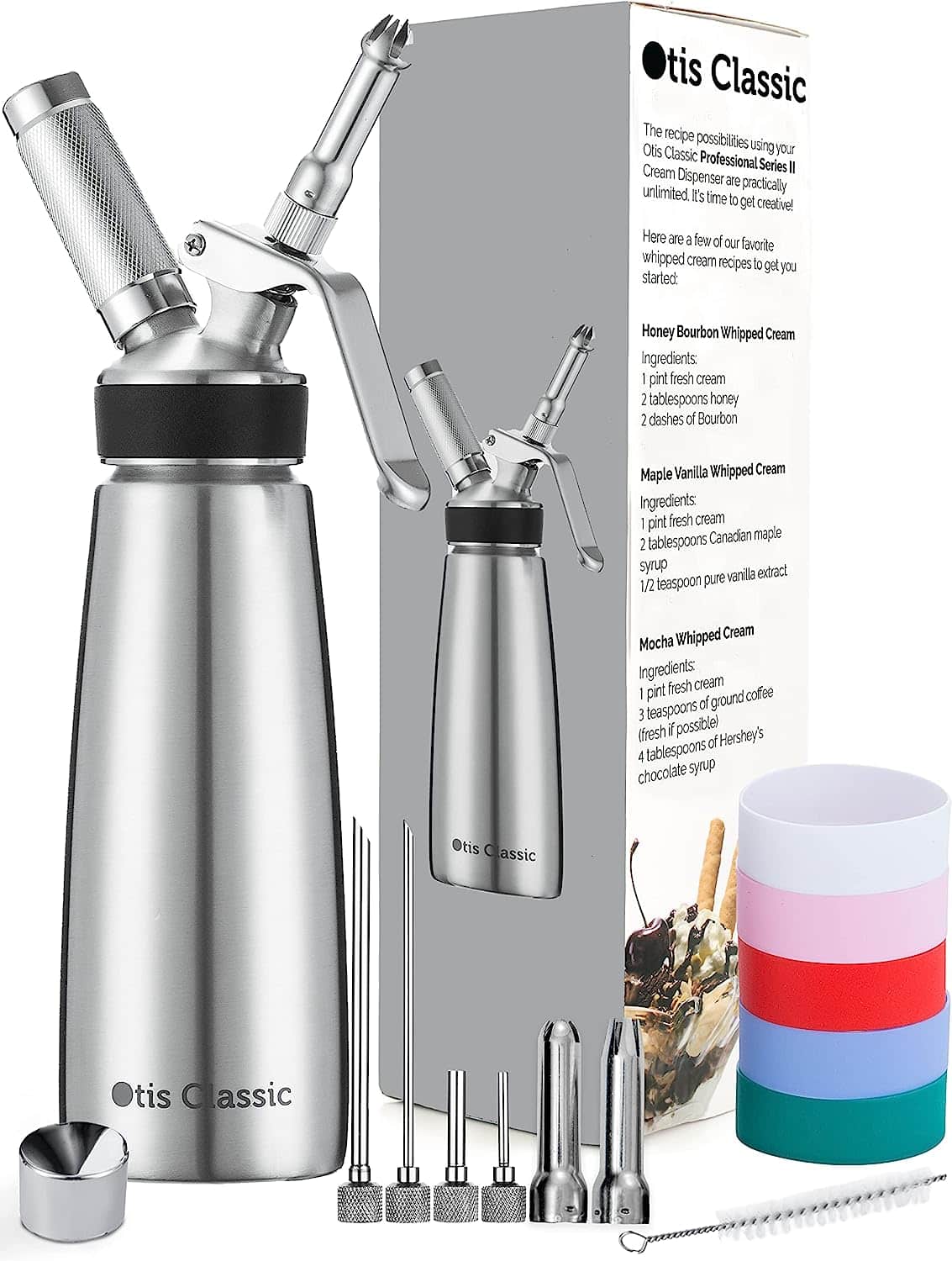 This Caraway Non-stick Pan. I only own one non-stick pan and this is it. It's non-toxic, PTFE and PFOA free, oven safe and compatible with all stoves, even Induction.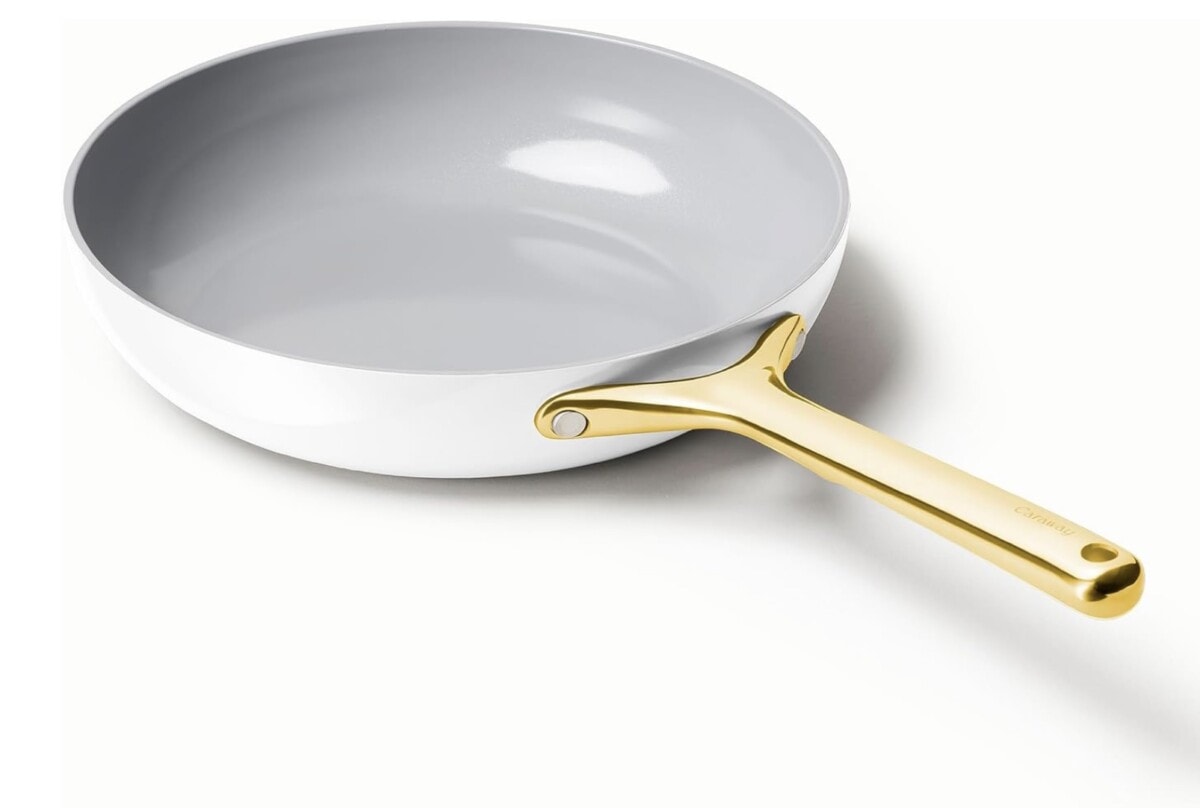 This Breville-Smoking Gun food smoker adds natural cold smoke flavor and aroma to cheese, meat, fish, vegetables, sauces, and cocktails without using heat. Here is a pretty glass smoking cloche that you can place on a plate or pedestal.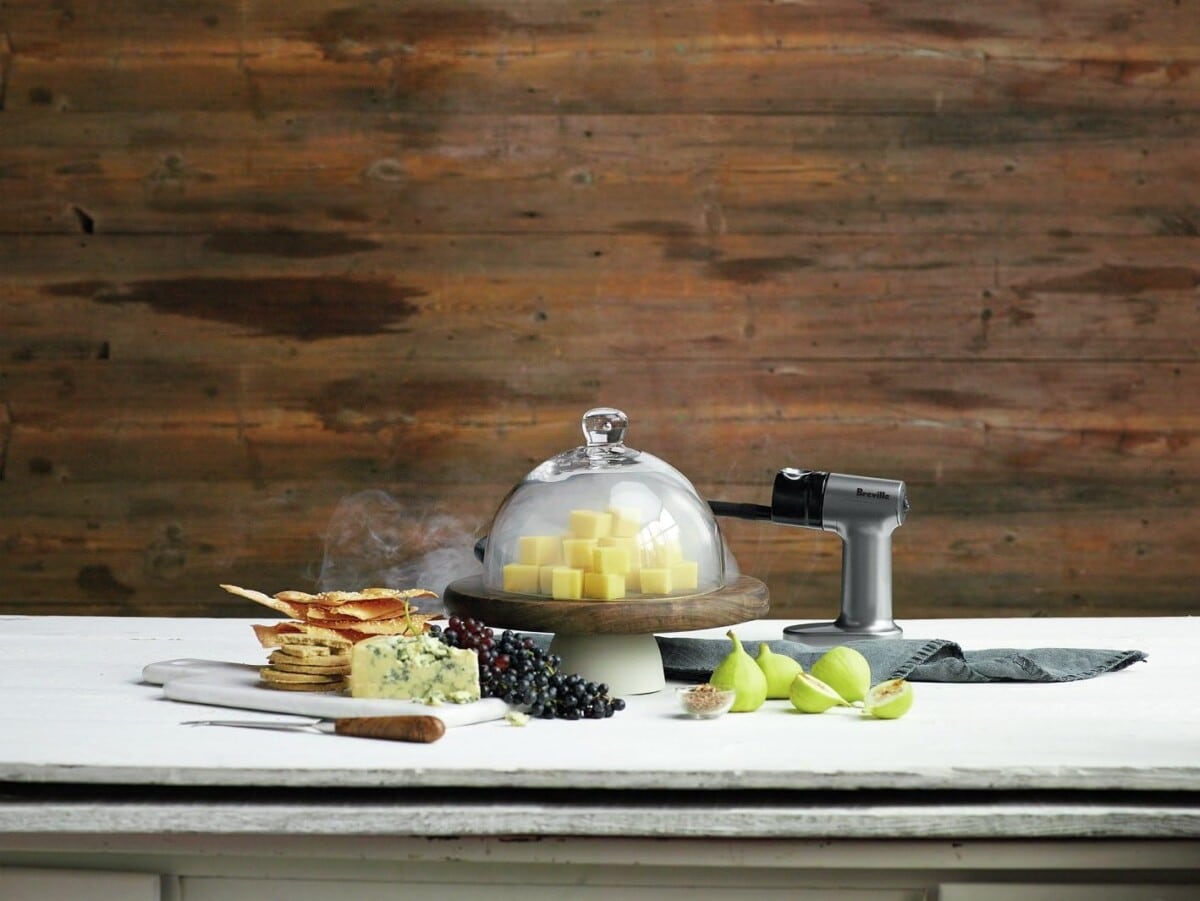 Spice Jars! I am a sucker for these wooden top spice jars. I love jars with a wide enough opening, big enough to dip a whole tablespoon into. These come with ample preprinted and blank labels (top labels too). A little secret…when life feels overwhelming, sometimes I'll spend an hour organizing my spices, which somehow puts my mind right. A little piece of chaos, that I can control. Haha!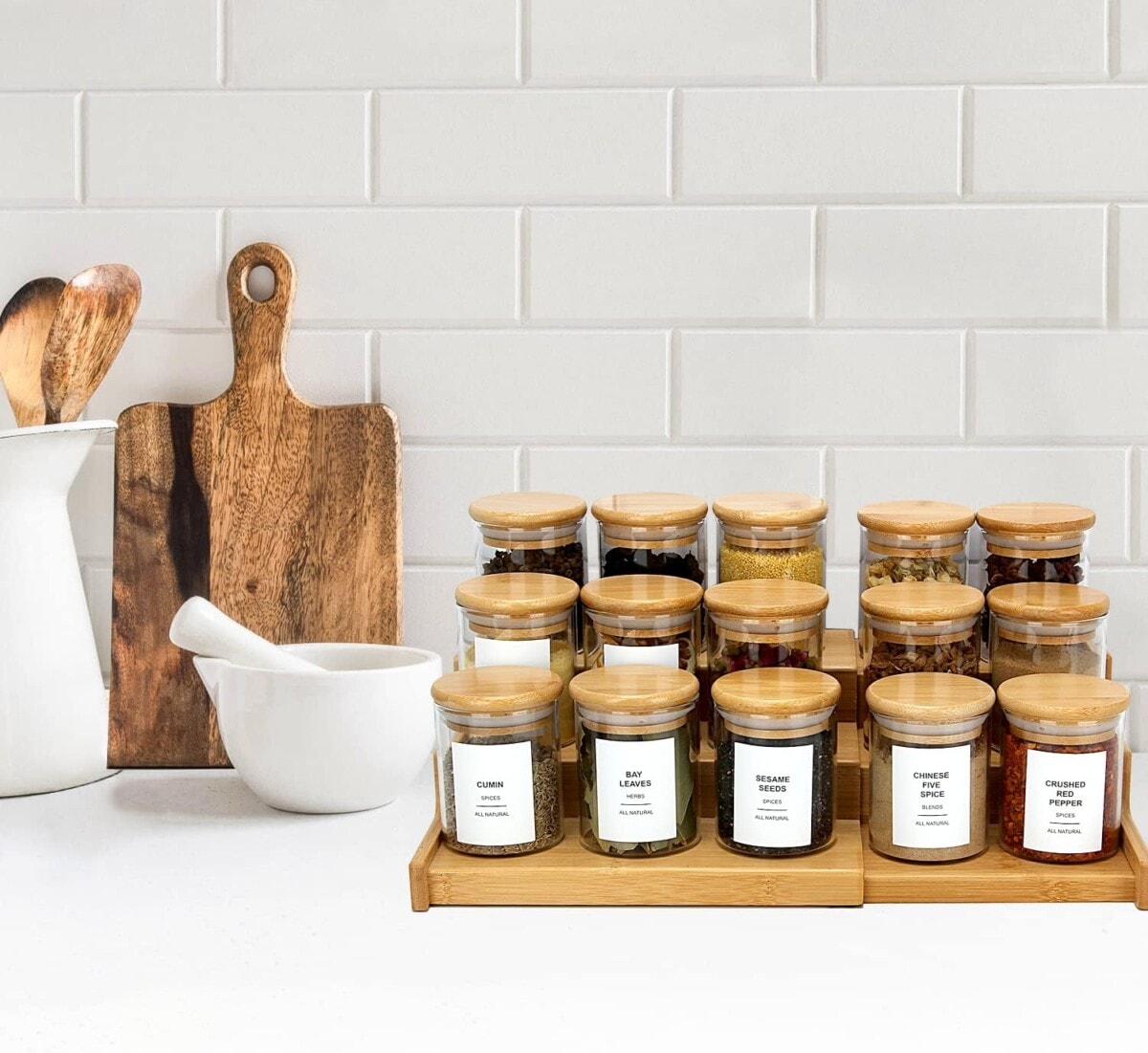 This Spray-Oil Canister is the best! Fill it with a good quality extra virgin olive oil for spraying instead of god-knows-what.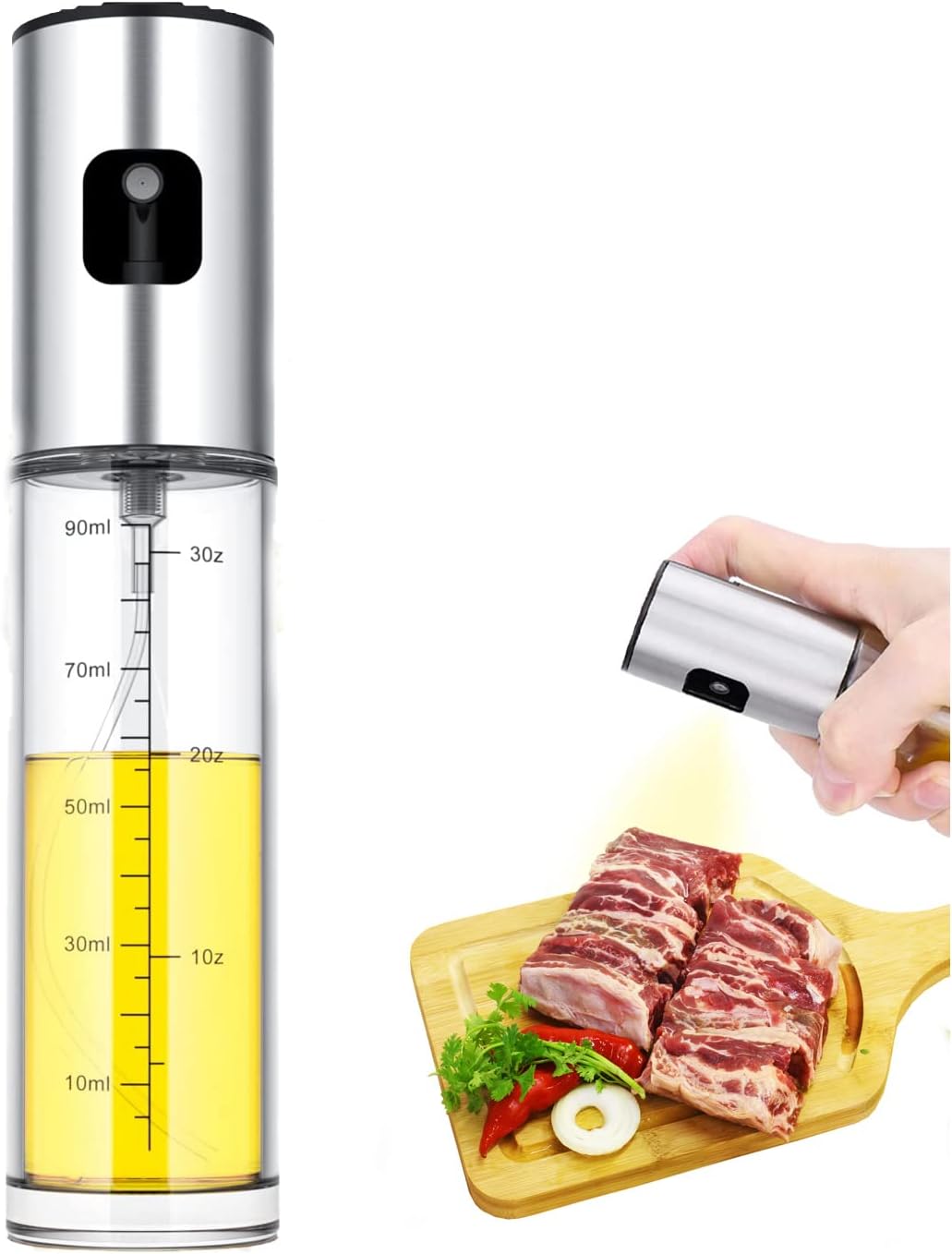 This Immersion Blender! I am trading in my glitchy old Immersion Blender for this happy guy! What a fun color- but it also comes in many other colors if pistachio is not your thing. They also make a cordless one which I am also considering…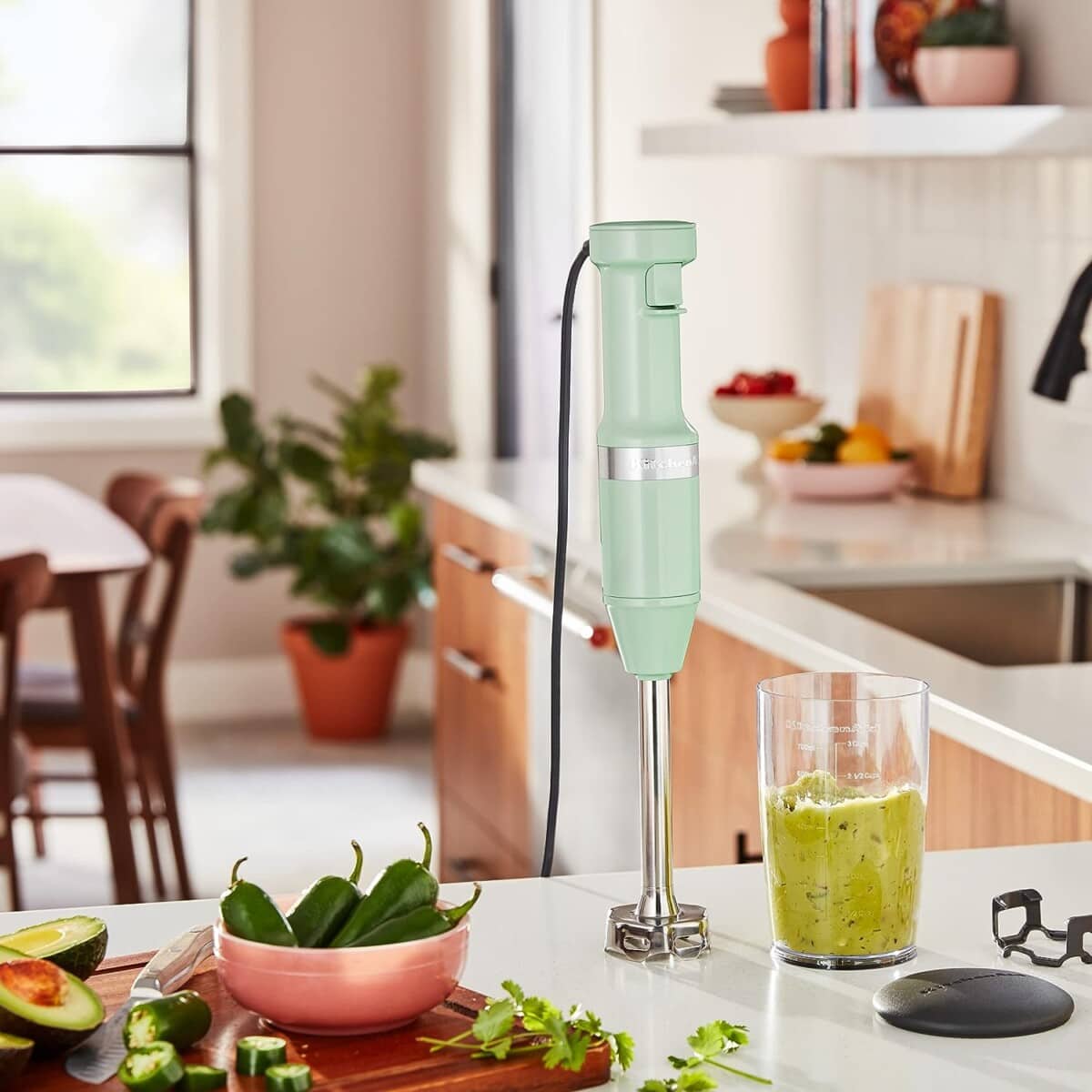 This Butane Torch Gun is great for quickly browning or caramelizing the tops of things, like salmon, goat cheese, or creme brûlée.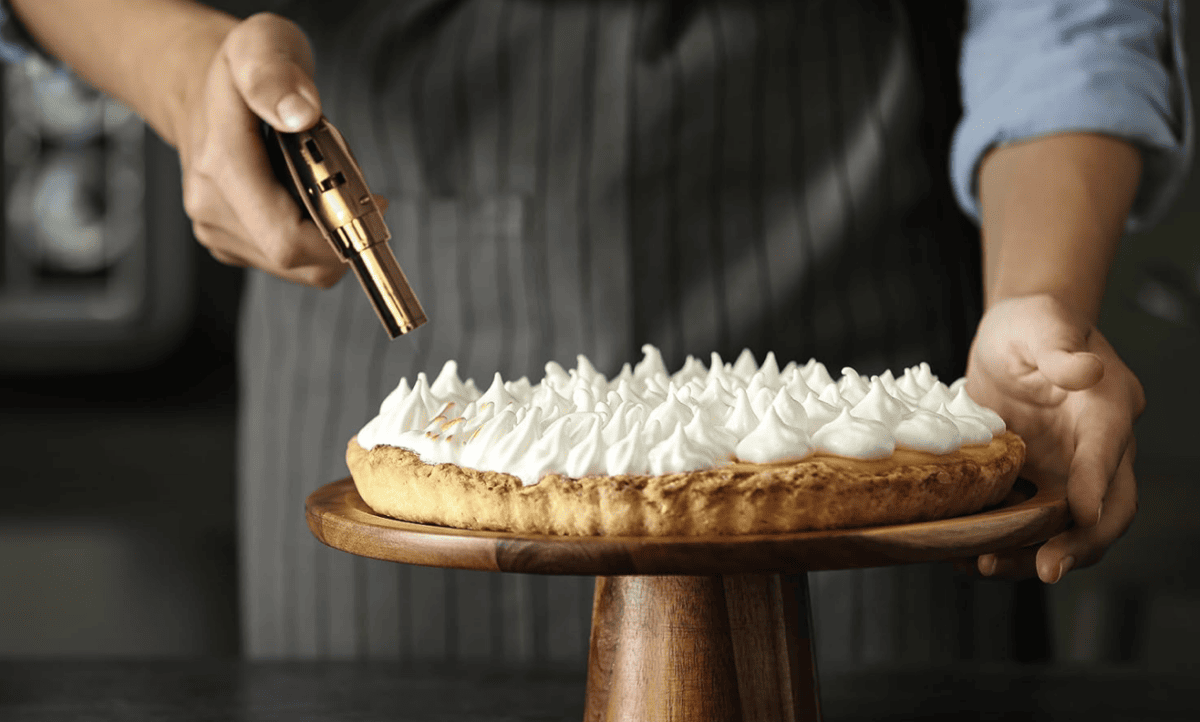 Appliances
This Blender! It took me a while to jump on the Vitamix bandwagon, but ever since then, I've never looked back. I love how the dial can be rotated at any point during the blend, so you're in complete control! I love that I can blend HOT liquid without an explosion. The size and shape of the 64-ounce container is ideal for blending small to large batches. And, you can even heat soup in the blender- with its powerful motor.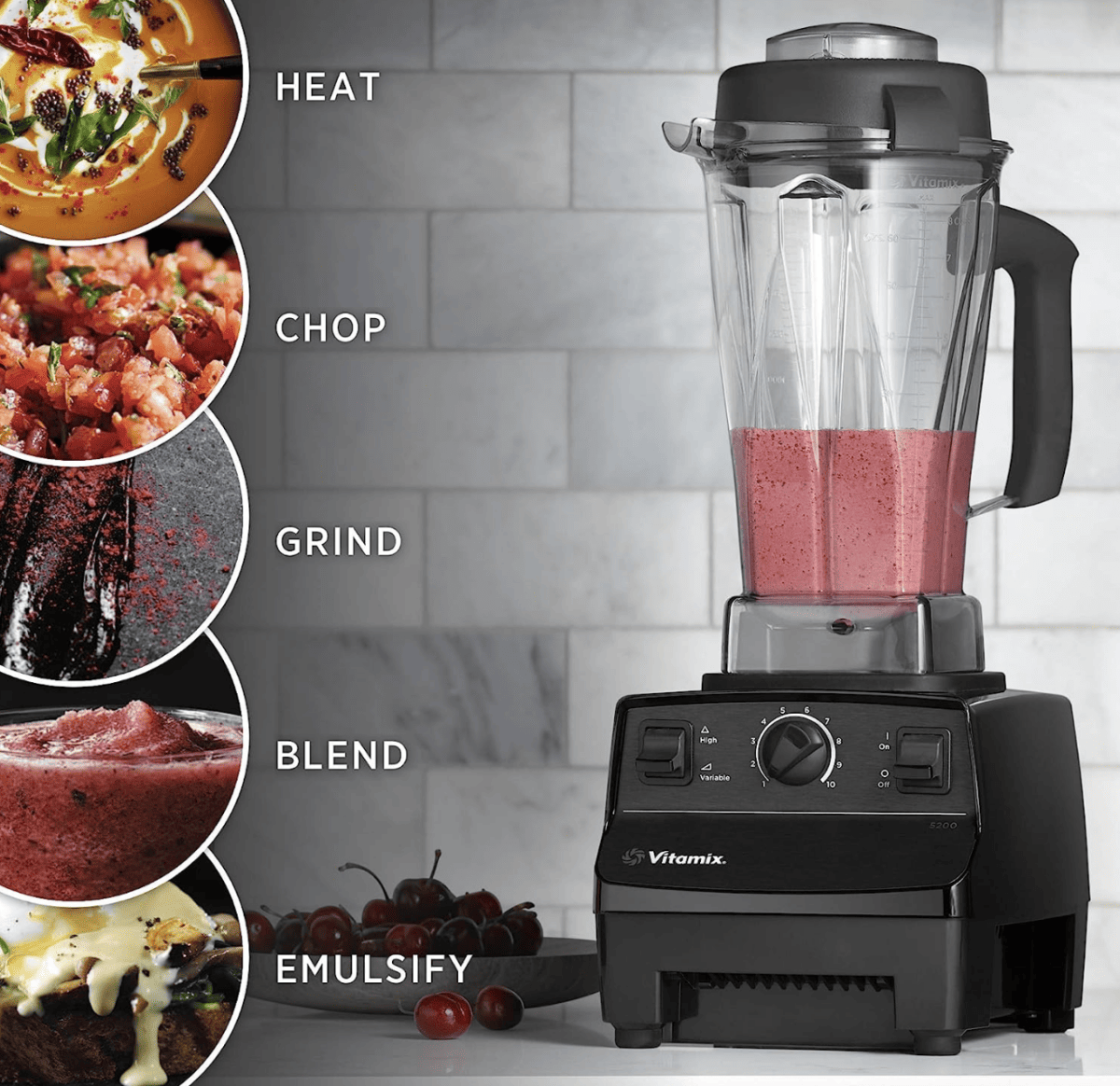 My favorite Toaster Oven During the summer months, we rely on this little guy to keep our kitchen cool, rather than firing up our big commercial gas Wolf. I love how small this is- but has 8 different cooking functions: Toast, Bagel, Bake, Broil, Pizza, Roast, Cookies and Reheat. I use it for reheating, toasting small batches of nuts and making small batches of cookies.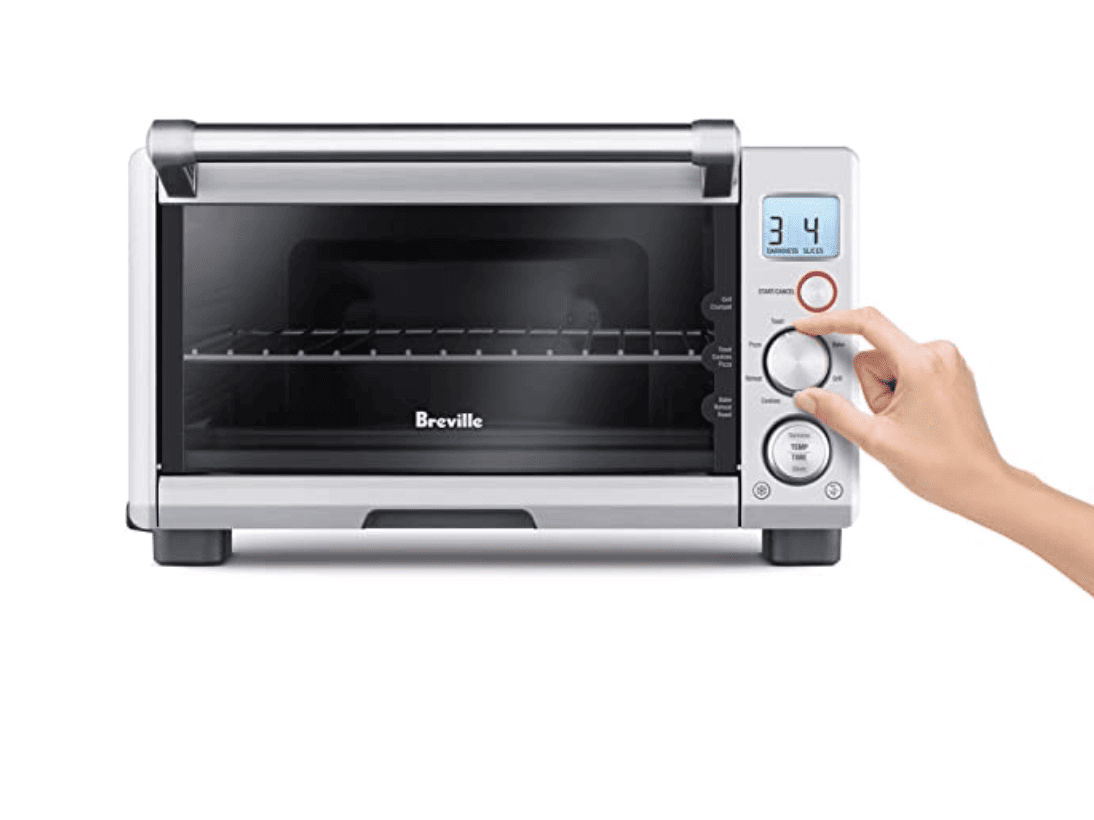 KitchenAid Stand Mixer – The Classic Series 4.5 Quart, Tilt-Head Stand Mixer in white. I have one with a glass bowl, which though tough, I have managed to chip repeatedly. The metal bowl is probably more durable. Because I probably only use this 1-2 times a month, it is a bit of a splurge.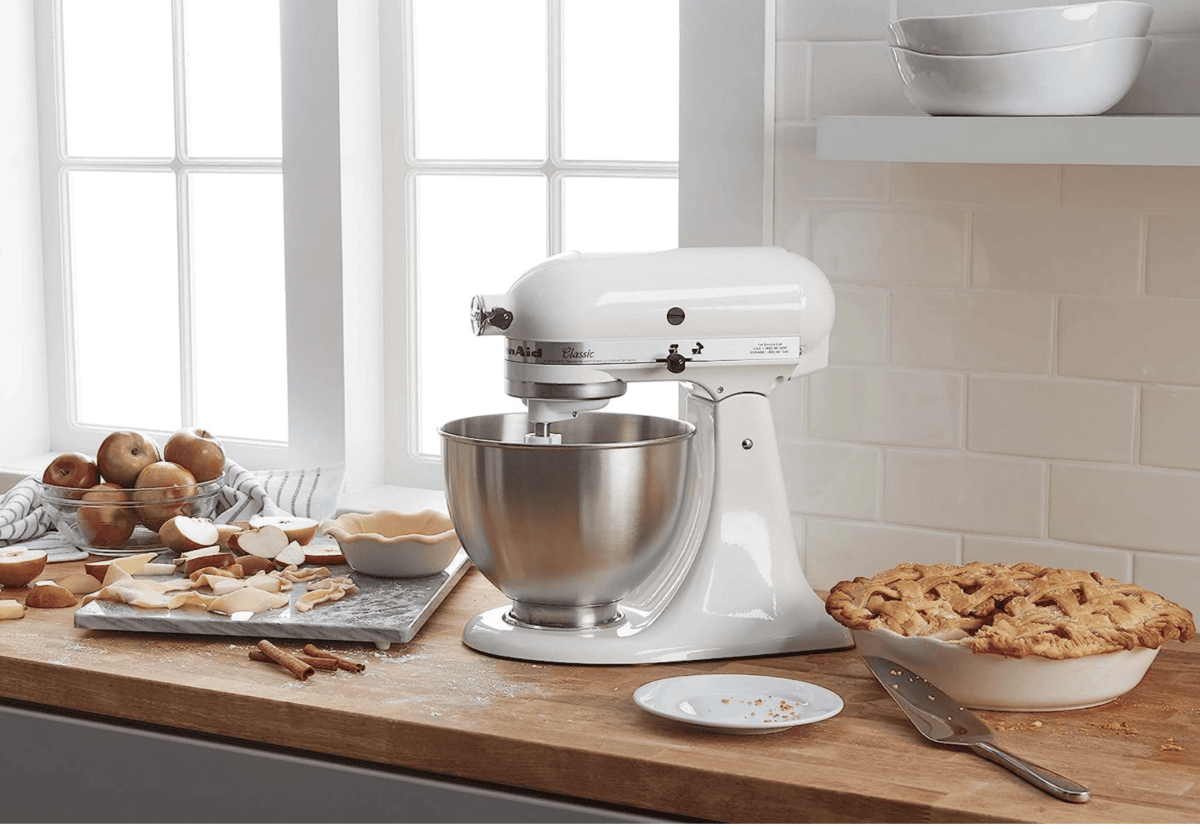 Cuisinart Food Processor This 14-cup vegetable chopper for great for mincing, dicing, shredding, puree & kneading pie dough, in stainless steel.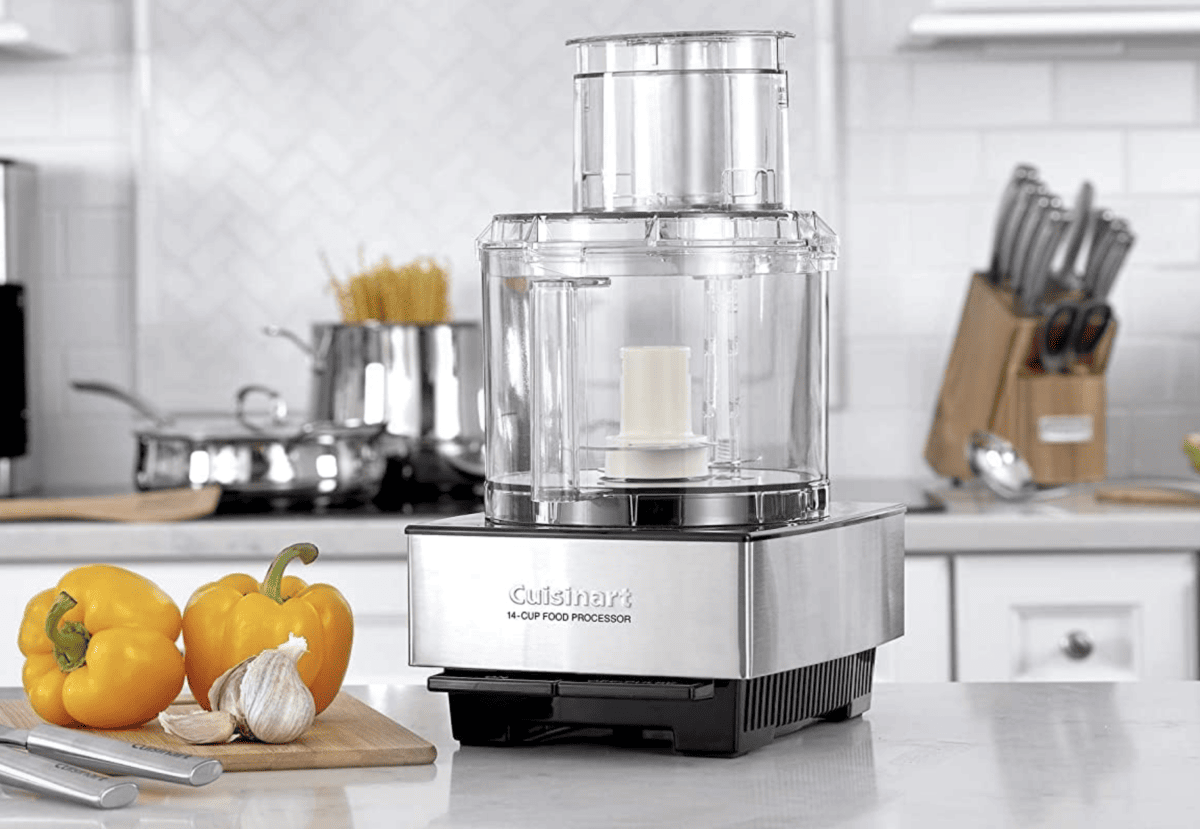 Cookware
This Caraway Non-Stick Ceramic Cookware Set (12 pieces) is a great option if you want non-toxic, non-stick cookware. It's affordable, smart looking, and comes in fun colors. Oven safe, and even works on induction! You do have to baby it a bit though- no metal utensils!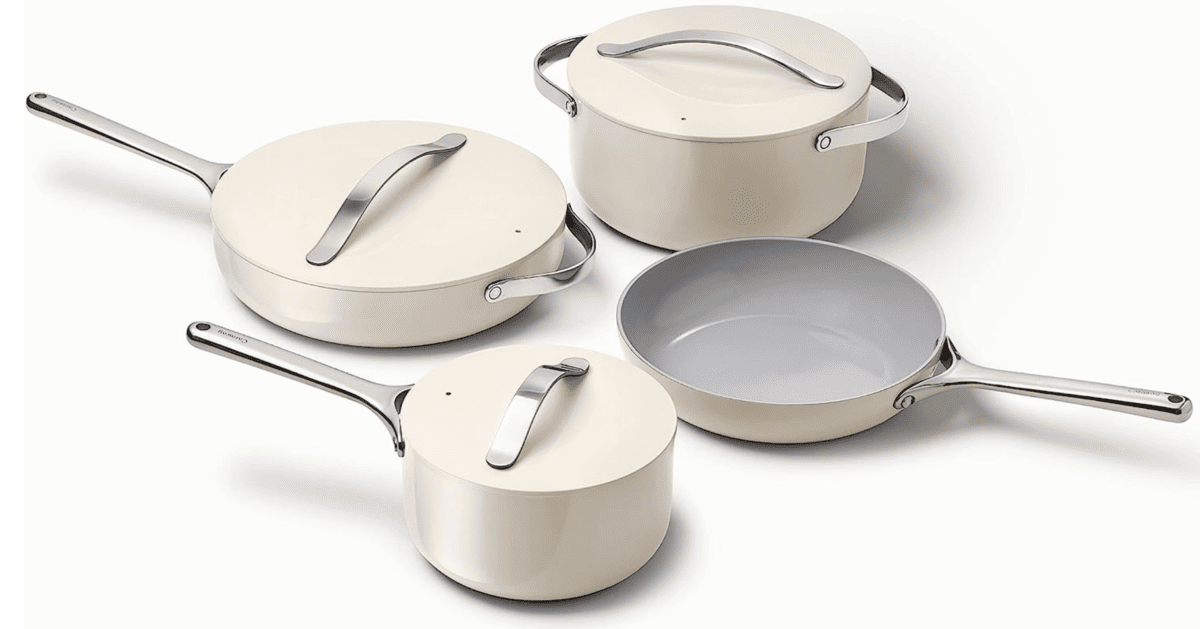 If you are looking for a stainless option, this All-Clad D3 3-Ply Stainless Steel Cookware Set (10 Piece Set) is a great option. A step up from this is their 5-Ply Stainless Cookware.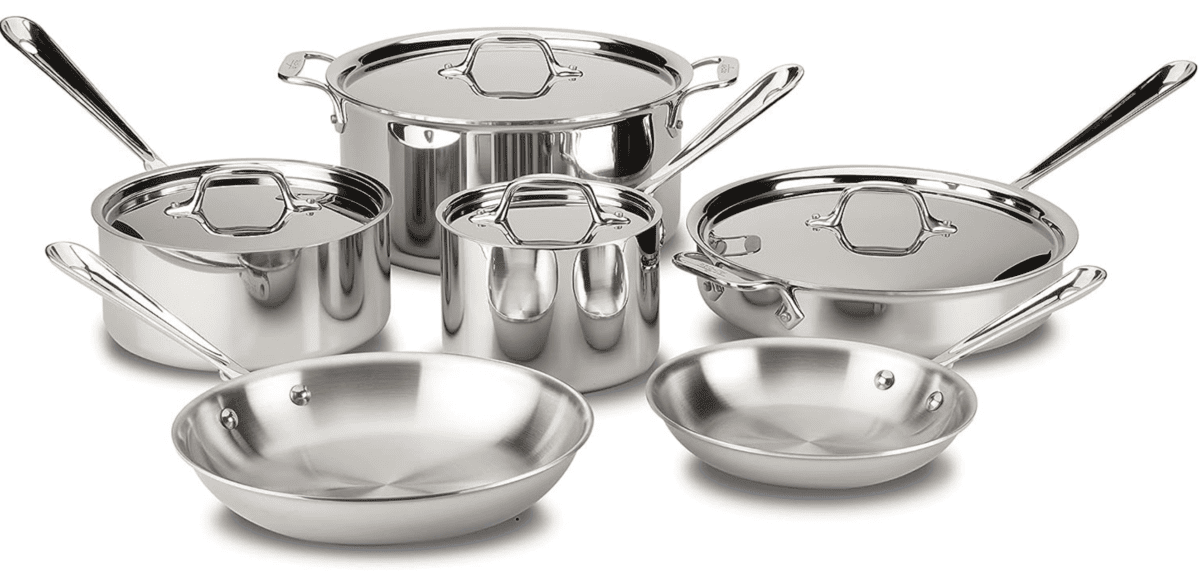 Grill
This is my favorite little gas grill if you cook for small groups (1 to 4 people) or want a small portable grill to take camping. It heats up quickly (because it is small!) , cooks really evenly, and cleans up easily. I find it is perfect for Brian and I, easier than using coals when time is short.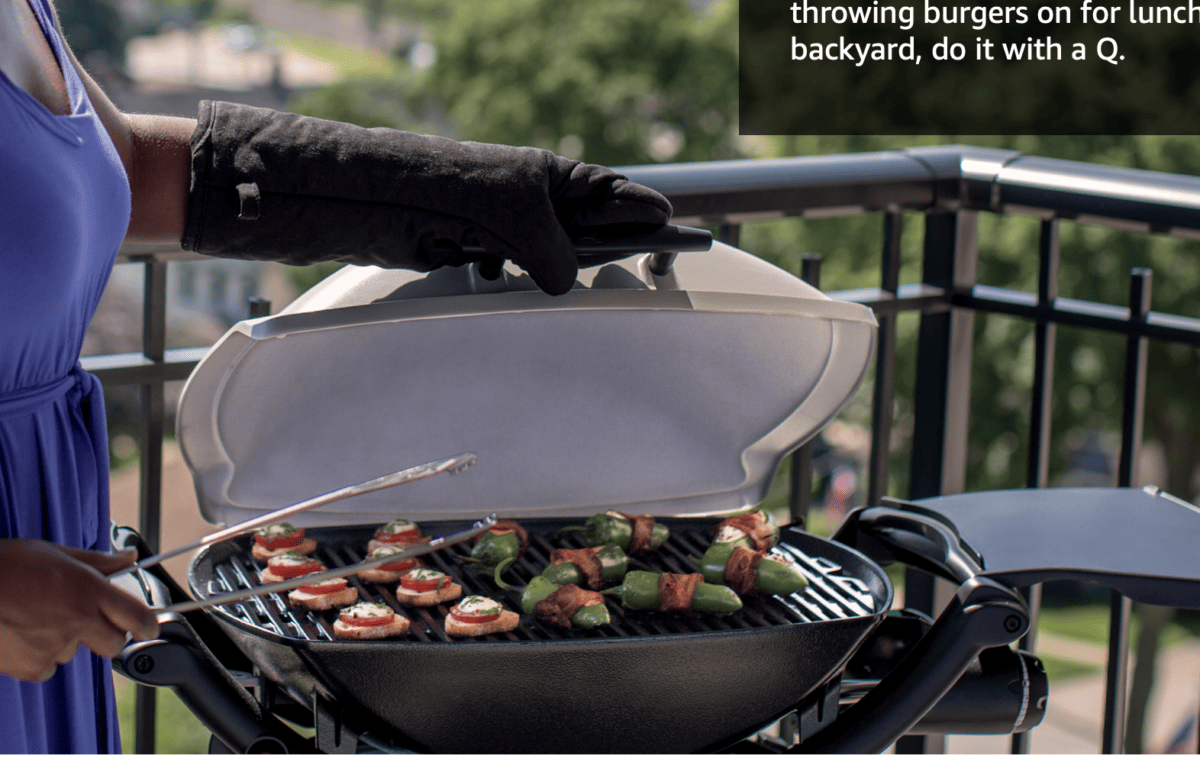 Favorite Kitchen Gadgets
I am currently researching wood and gas-fired Pizza Ovens… if anyone has advice, leave in the comments below!
Have a great week,
You may also enjoy
The 4 Best Dutch Ovens for Bread Baking