Tender, falling off the bone, braised beef, Mexican Short Rib Tacos, cooked low and slow in the oven with dried Mexican chilies, beef stock and stout. Ridiculously good.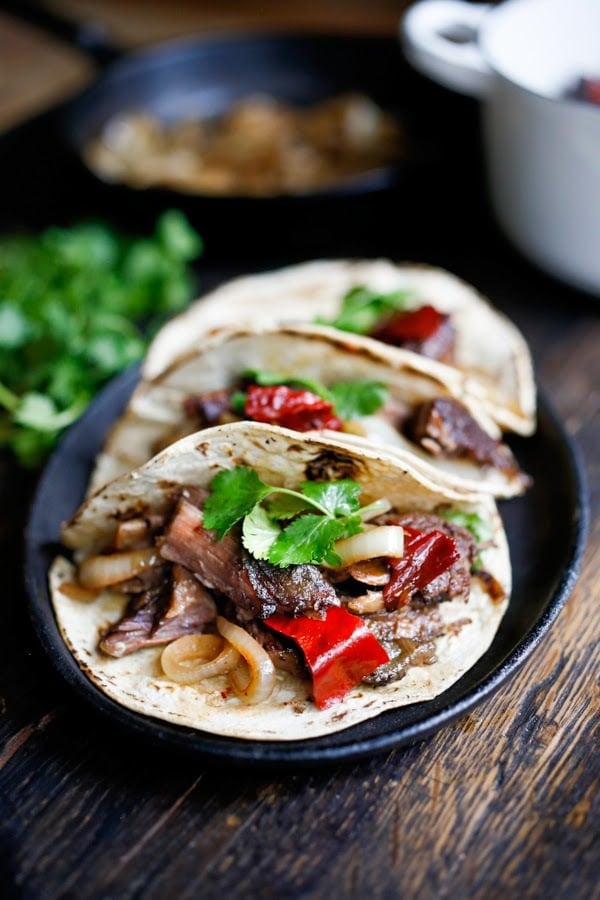 Oh my goodness these Mexican short rib tacos are about as satisfying as it gets and to me, they are the epitome of comfort food.  I love making these on lazy days off, while puttering around the house in pajamas. They require less work than you would imagine, allowing time to lounge and read, fold laundry or clean out your closet.  At home when it's just the two of us, I prefer them served up very simply- along with caramelized onions, melt-y queso fresco cheese and a little cilantro. The tender meat, is sufficiently flavorful. If entertaining,  
pickled radishes

or

fresh pico de gallo
 

would make great side dishes.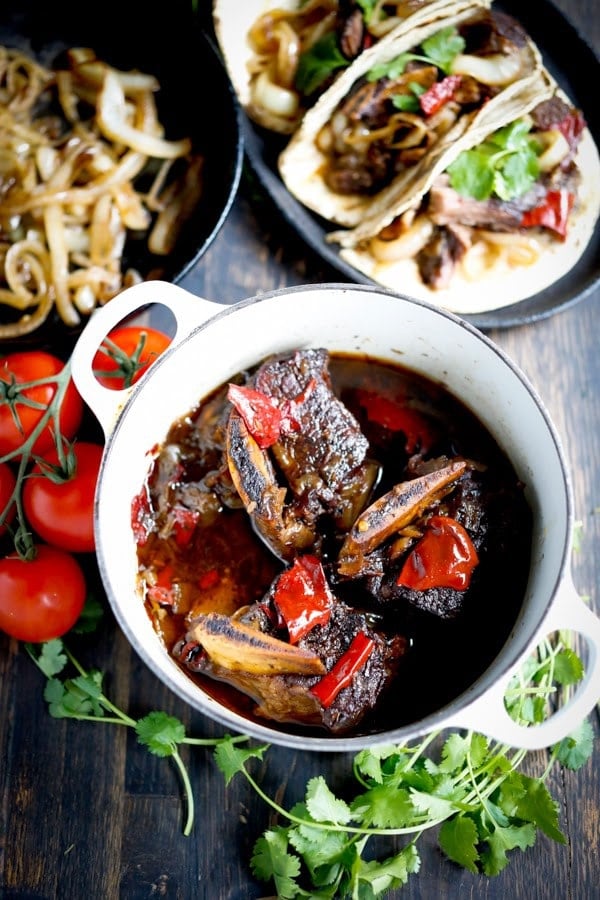 It's important to use beef short ribs that look meaty, thick and red, about 2-3 inches tall. Remember all the fat will melt away, so make sure to get a good cut. Call your  butcher ahead, and ask them to cut for you, the thicker, meatier end of the ribs.
If you can't find beef short ribs that look as meaty as this, use a beef roast instead.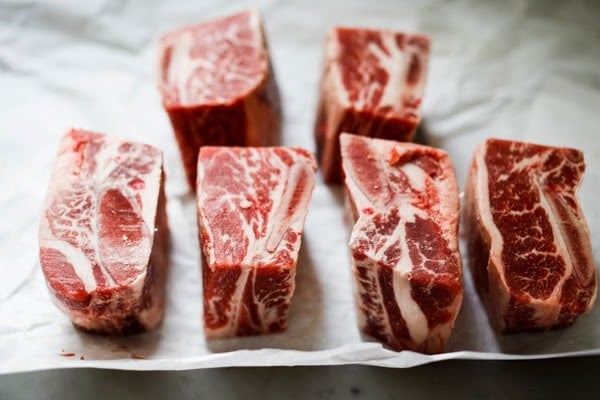 Braising is a great technique to master, because it allows you to tenderize tougher cuts of meat,   completely transforming them into tender mouthwatering deliciousness. Another benefit of learning how to braise, is that these tougher muscly cuts of meat are generally quite affordable. Braises can be made ahead and actually taste even better, the next day. After making these in various ways, hundreds of times in our catering business, here is what I've learned:
5 tips to successful braising
1. Generous Salt.
2. Deep Sear.
3. Flavorful braising liquid.
4. Tight seal.
5. Low temperature.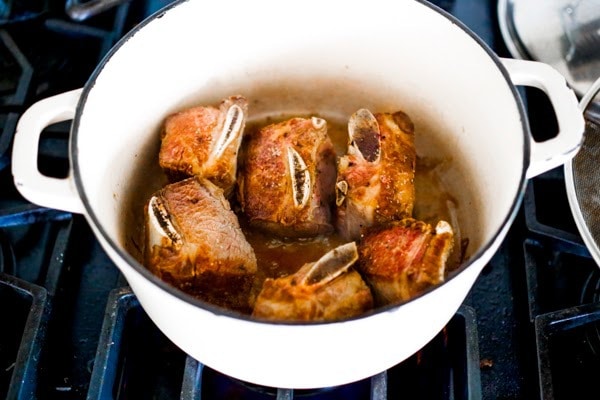 Deeply sear each side of the rib  in a large oven proof
dutch oven
, or heavy bottom skillet. Don't crowd, be patient, take your time, and do in batches if you need to. I do this on medium high to high heat. Searing all the outer edges will keep the juices in, and add a lot of good umami flavor to the beef. Once Beef is deeply seared, set beef aside.
In the same pot, sauté onion, garlic and herbs and spices. Add crumbled dried chilies.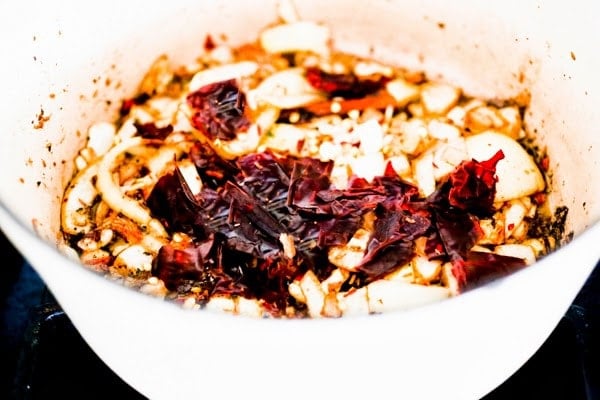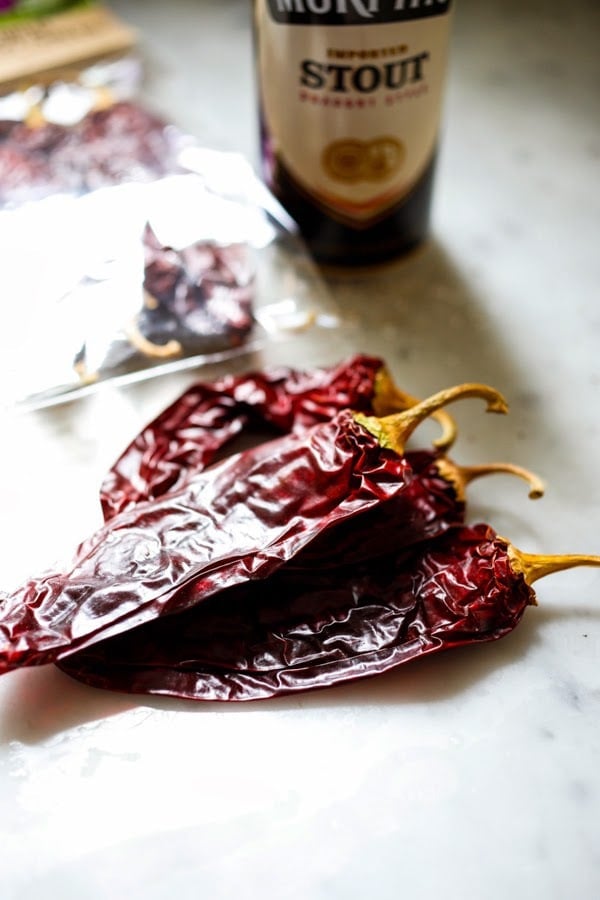 I used milder New Mexico Chilies, but this could easily be made with something spicier.
Add the beer, beef stock and beef, and place the ribs, bone up, in the brazing liquid. Liquid should come up to at least ¾ the height of the beef.
Bring to a boil over the stove,  cover tightly and place in a 300F oven.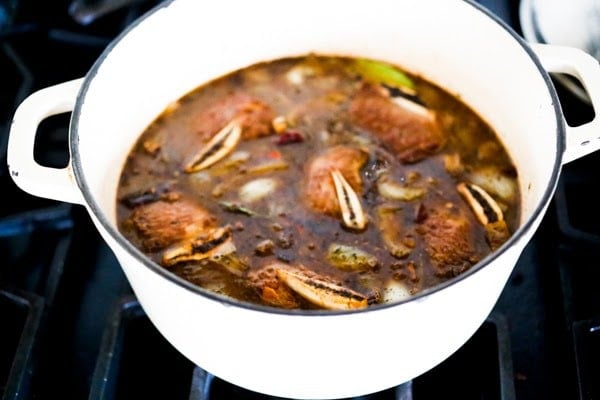 Three hours later, it will look like this. Caramelized, and falling off the bone tender.
To prevent drying out, keep the beef in the braising liquid, covered until close to serving time.
When catering for very large groups, the beef is seared in giant heavy bottom skillets, then placed in large hotel pans along with the braising liquid. I use 3 layers of foil, crimping the edges well, to create the very important seal.
I tell you this because, even if you don't own a dutch oven– you can still make this dish, by improvising a little. After searing in a skillet, use a deep baking dish, or even a large deep sauté pan or a pot. Sometimes, foil and a lid are called for… as long as you can create a seal.
This could also be made in a slow cooker, although, honestly I'm not sure about the cooking time, since I don't have a slow cooker.  I would absolutely sear the beef, sauté the onions etc… before placing in the slow cooker.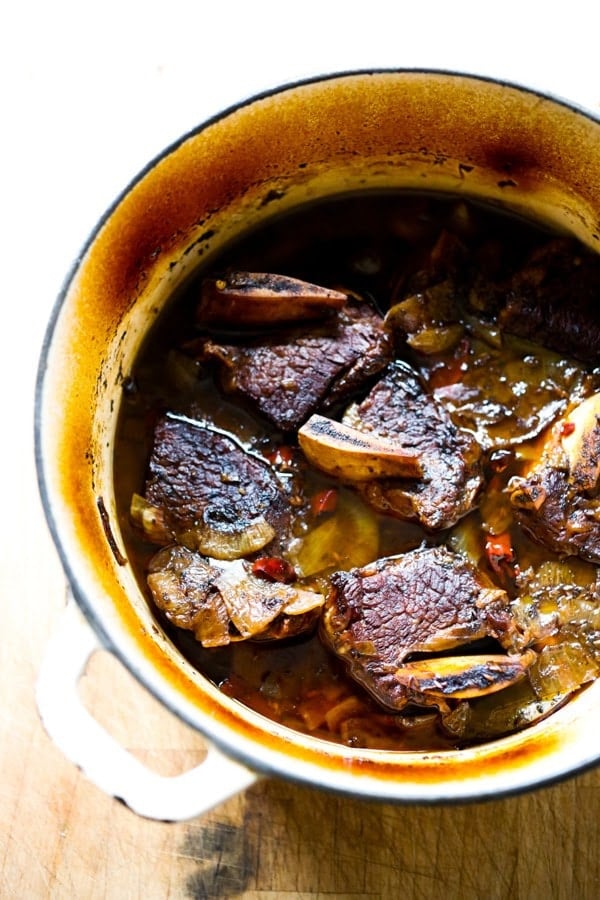 While the beef is braising, caramelize the onions and prepare any sides you like.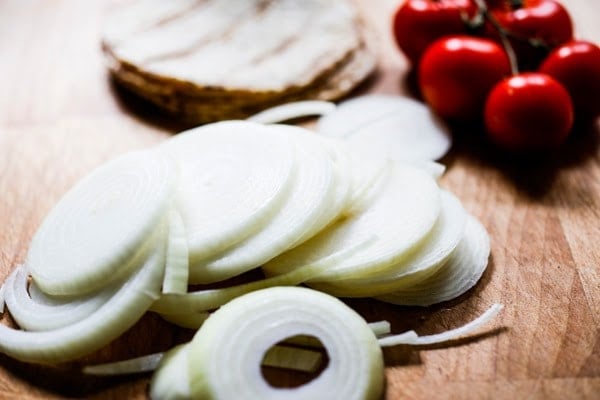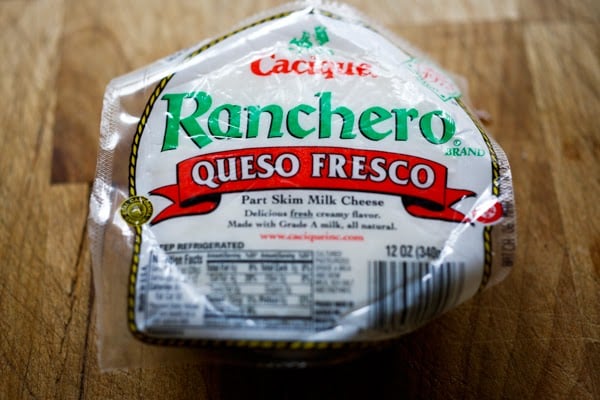 Melted cheese on the taco shells, is a nice touch. Jut place right on the oven rack.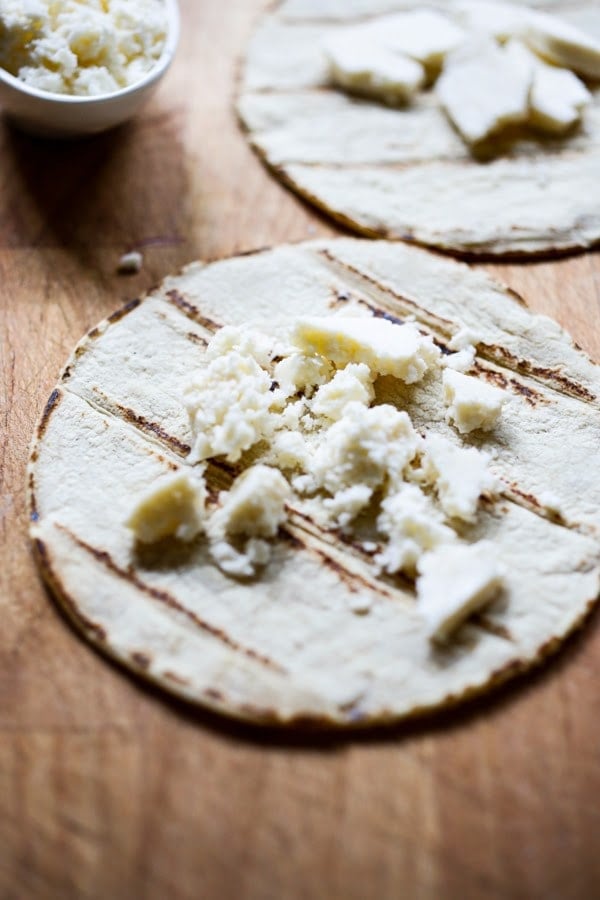 Or if melted cheese is not your thing,  "grill"the tortillas right over a gas flame.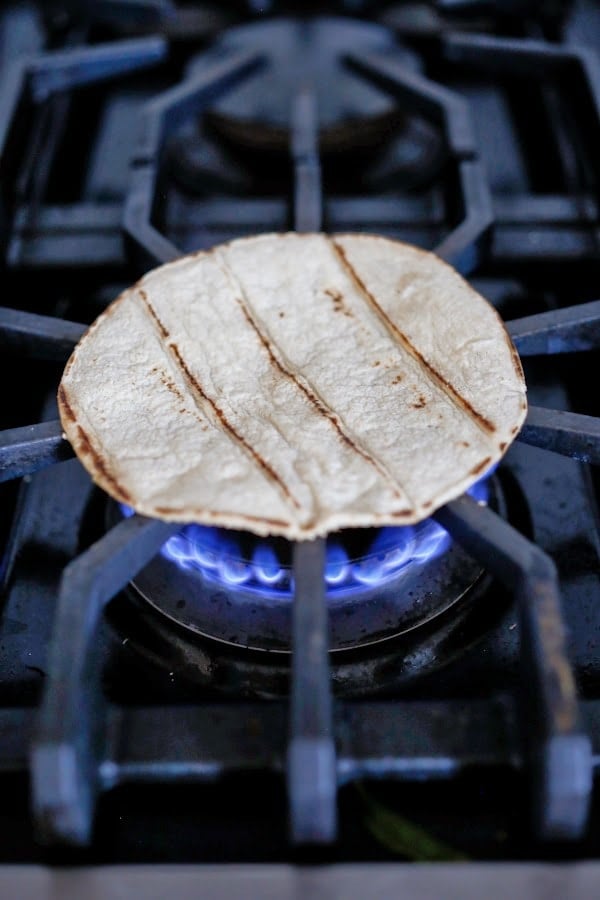 Like I mentioned earlier, when its just the two of us, I like these simply served…. a little cheese, a little meat, caramelized onions, cilantro and a squirt of hot sauce.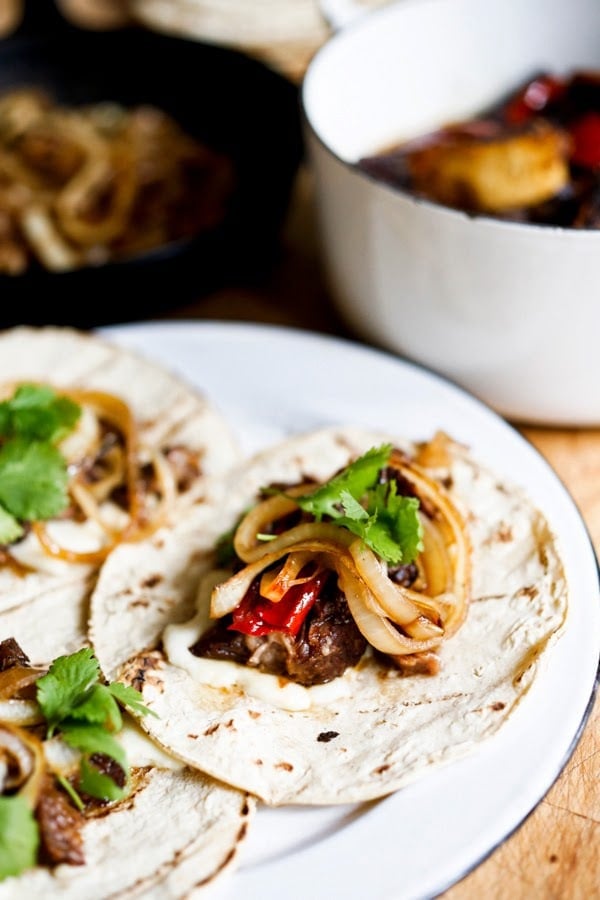 And be sure to include some of the delicious chilies from the pot.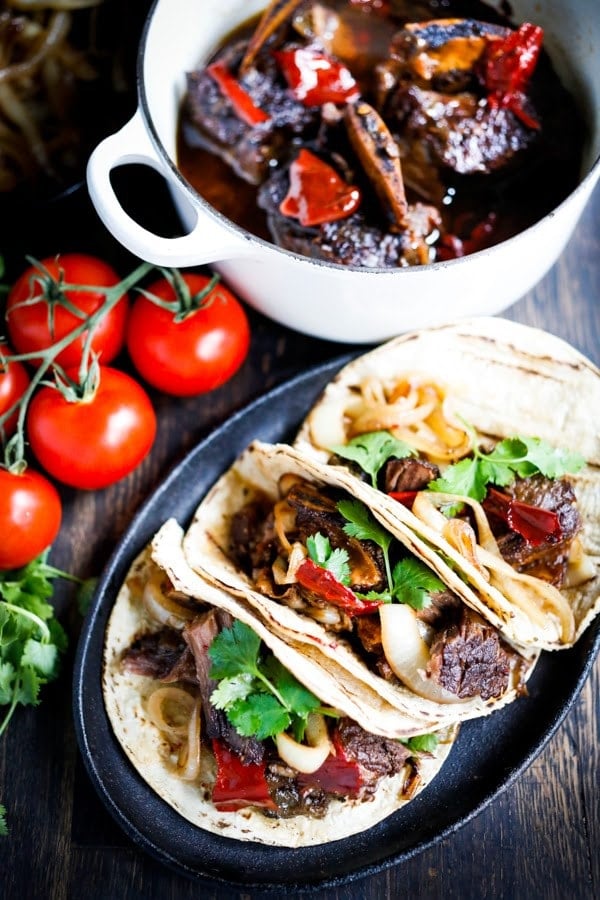 Print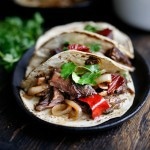 Mexican Short Rib Tacos
Prep Time:

30 mins

Cook Time:

3 hours

Total Time:

3 hours 30 mins

Yield:

4

1

x

Category:

Main

Method:

roasted

Cuisine:

Mexican
---
Description
Slow braised Mexican Short Rib Tacos- infused with dried chilies, this slow roasted meat literally falls off the bone.
---
6

–

8

meaty beef short ribs – 3 inches tall (

3

–

4

lbs) (if you can't find "meaty" short ribs like in the photos above, either order from a butcher or substitute a 3 lb beef roast)
pepper

2 Tablespoons

oil
—–

4

C beef stock
1

16

oz

dark beer

5

–

6

dried New Mexico chilies-destemed, seeds removed, crumbled

8

garlic cloves- whole

1

large onion- rough chopped

1 Tablespoon

cumin seed

1 tablespoon

coriander seed

1 tsp

allspice

2

bay leaves

1 Tablespoon

Mexican oregano

2 Tablespoons

brown sugar
——-

one

large onion sliced into

1/3

inch rings

1

T olive oil
——–
Corn or flour Tortillas
handful Cilantro

1/2

cup

queso fresco cheese ( optional)
---
Instructions
Pre-heat oven to 300 F
Generously salt and pepper all sides of the short ribs. (Use more salt than you think) Heat oil in a heavy bottom Dutch oven over medium high heat. When the oil is hot,add the ribs and brown all sides of the ribs – be patient, it takes time and this step is quite important. If splattering, cover partially with a lid. You want a nice deep color on all sides. This is crucial! Be careful not to overcrowd ( you may want to do in batches). Once they are nice and brown, remove and set aside.
In the same pot, turn heat to down medium and add onions and whole garlic, stirring constantly until golden brown and just tender about 3-4 minutes. Add cumin, cinnamon stick, allspice, oregano and bay leaves, and stir for 1-2 minutes. Add chilies, beer, stock, and brown sugar and give a stir, and place the short ribs in the liquid with the bone sticking strait up. Liquid will just come to the top of the ribs.
Turn heat to high, bring to a boil. Cover with a tight fitting lid …or with two-three layers of foil, creating a tight seal. Place in the middle of the hot oven and bake for 3 hours, without opening the lid.
In the mean time, slice one large onion into ⅓ inch thick rings and sauté in a little oil on medium high for 5 minutes, turn heat to low and sauté until caramelized and golden, about 10 more minutes.
You could also make pico de gallo or pickled radishes ( optional) … see link above.
After 3 hours, the meat will be fork tender and flavorful. Leave the meat in the braising liquid until ready to serve. When ready, remove ribs from the liquid. Skim the fat, from the pot. Using a fork, or tongs, separate meat from bone and fatty parts and set meat aside. Taste the meat for salt, adding more if necessary. Fish out some of the flavorful chili peppers from the liquid and toss with the meat along with a few tablespoons of the juices left in the pot. The little bits of cumin seed are good too. Remember the meat will dry out quickly once removed from the cooking liquid, so if not serving right away, keep the ribs in the liquid.
Place cheese on tortillas, then place directly on the racks inside a 350 F oven, until melted. Remove from the oven, and place some of the meat, caramelized onion, cilantro and hot sauce inside the tortilla. Serve.
---
Nutrition
Serving Size:
Calories:

655

Sugar:

3.2 g

Sodium:

449 mg

Fat:

18 g

Saturated Fat:

4.1 g

Carbohydrates:

68.8 g

Fiber:

6.2 g

Protein:

54.7 g

Cholesterol:

125.4 mg
Keywords: Mexican Short Rib Tacos, Mexican short ribs, braised short ribs recipes