How to make refreshing Huckleberry Mojitos! This refreshing summer cocktail is made with fresh huckleberries, white rum, mint leaves, mineral water ( or ginger beer)  and lime juice.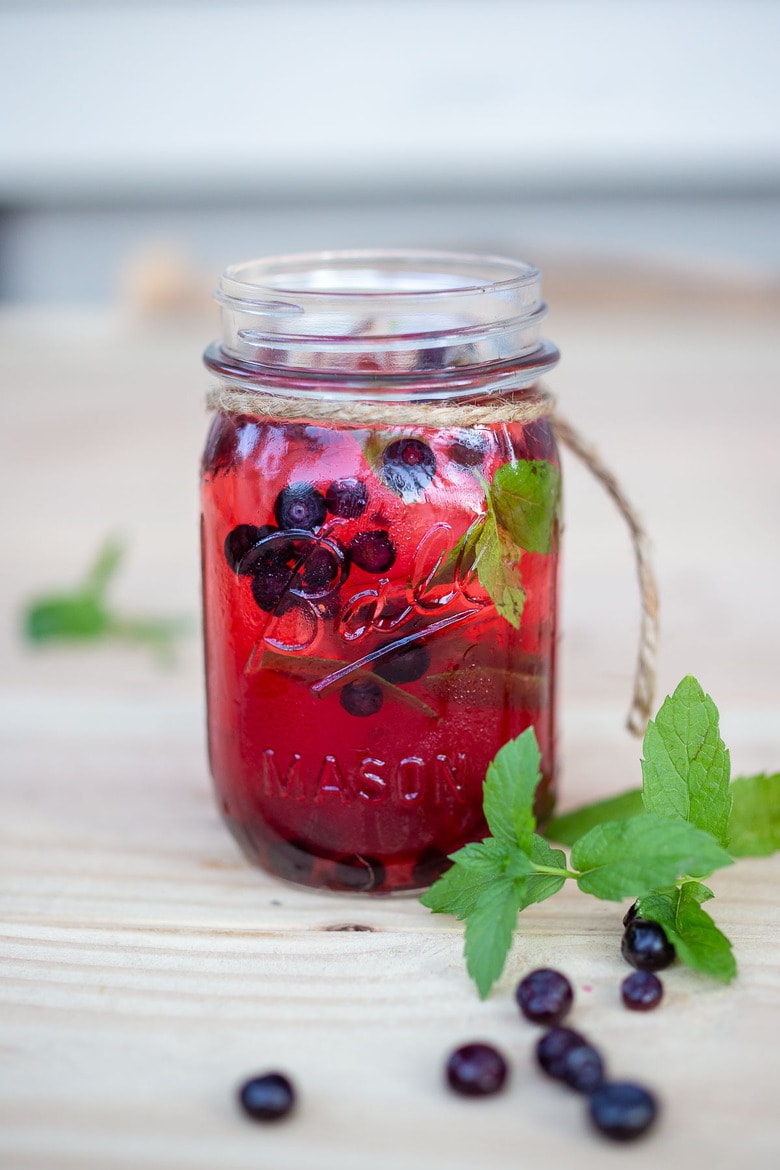 Cheers world. Welcome to Feasting at Home.
A friend of mine, Sara, suggested I start a food blog in order to help promote our catering business, Feast–  so here I am, writing the first post, feeling a little silly, drink in hand.
To say I'm a bit out of my comfort zone is an understatement. Truthfully, until about 6 weeks ago, I did not really understand what a blog was, and not sure I do now, but I'm jumping right in before I get too scared and change my mind.
It is my hope that this blog inspires you to try more seasonal ingredients around you.
This recipe for Huckleberry Mojito is one that we served at a wedding recently. We are located in the Northwest, where huckleberries grow wild, and the bride and groom really wanted to feature Northwest ingredients, so this is how this mojito came to be.
We serve these in beautiful 2-gallon glass dispensers with a spout,  serve-yourself style. Needless to say, many people got tipsy, and in retrospect, I don't recommend serving it like this at very large gatherings- they go down a little too easy.
If you are not familiar with wild huckleberries, this is what they look like.
The recipe makes enough for one tall drink, so feel free to double like we do at home.