Meet my new favorite Vegetable Side Dish! Grilled Garlic Scapes, Asparagus and Shishito Peppers drizzled with a with Sesame dressing – a vegan, gluten-free adaptable side dish, perfect for summer!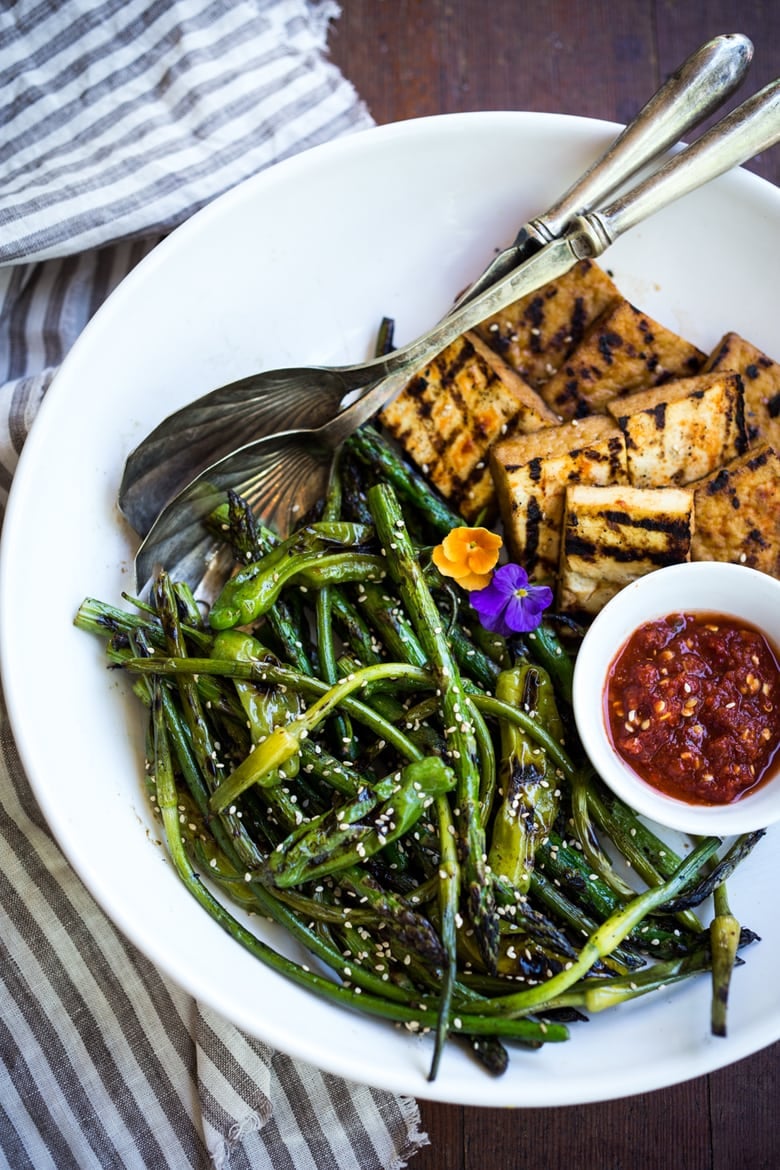 Your life is unfolding naturally.
Leave it be! It does not need any help. ~Mooji~
I once asked a farmer his favorite way to eat garlic scapes, and without hesitation, he said grilled. So home I came with my garlic scapes and fired up the grill, testing them on Brian. He loved them. Since then there have been several variations but this seems to be where we've landed lately.
Grilled Garlic Scapes with asparagus and shishito peppers, all tossed together in a quick sesame marinade before going on the grill. A simple, healthy vegan side dish that pairs well with tofu, fish or meat.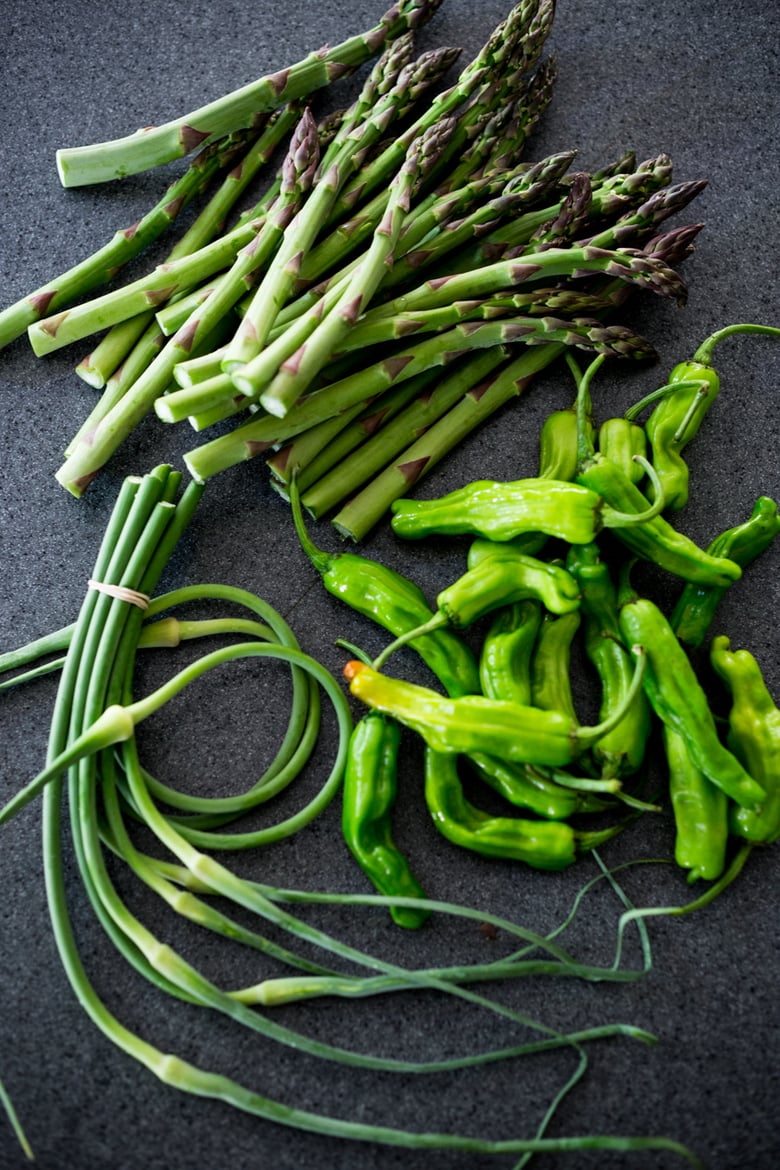 Garlic scapes, if unfamiliar are the flowering stalks of garlic bulbs that come to market in late spring and early summer. Growers will often harvest the stalks which help direct the plant's energy to go down into its bulb. Raw, the stalks taste pungent and garlicky- great for dressings marinades, pesto, and the like. But when cooked, the stalks become very mild and sweet. An easy way to incorporate them into everyday cooking is to add them to scrambled eggs or stir-fries, or quickly toss them on the grill like we do here. For another tasty recipe try this Grilled Naan with Garlic Scape Chutney.
Shishito peppers are small, mild and sweet Japanese peppers that are picked when they are still green. They are generally very mild, but occasionally you'll get a hot one- which is actually kind of fun. Padrone peppers, a similar Spanish variety can be used here interchangeably.
Be sure to trim the flower end of the garlic scapes which get tough and stringy when grilled. Like asparagus, the thicker ends may be tough too, so trim where they naturally want to break, when bent.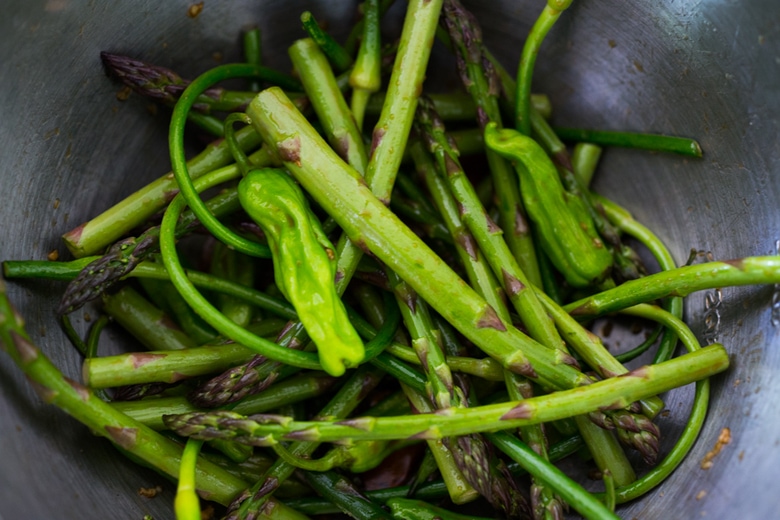 Place them all in a bowl and add sesame oil, soy ( or GF Braggs), rice wine vinegar, mirin and garlic. Give a toss and grill over medium heat.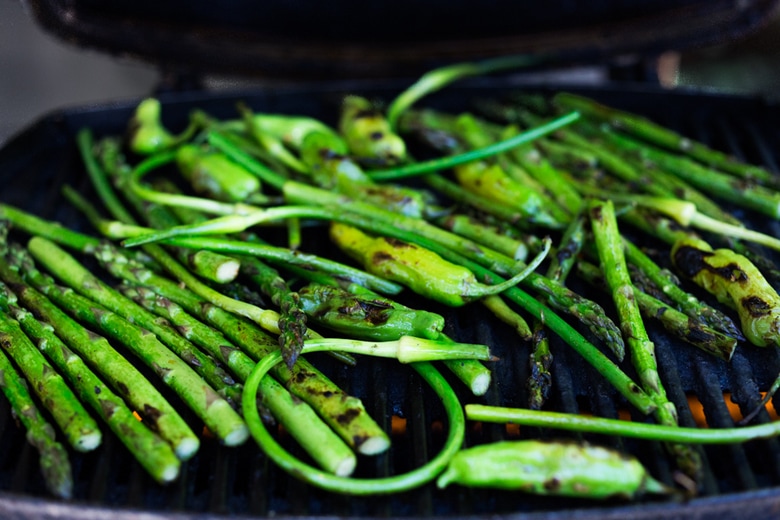 Pencil thin to Sharpie thin asparagus works well here, cooking about the same time as the garlic scapes and shishito peppers- any thicker and you may need to take the peppers and scales off first and let the asparagus cook a few minutes longer.
The leftover marinade in the bowl can be tossed with tofu or meat. I like to add sriracha, or garlic chili sauce as well.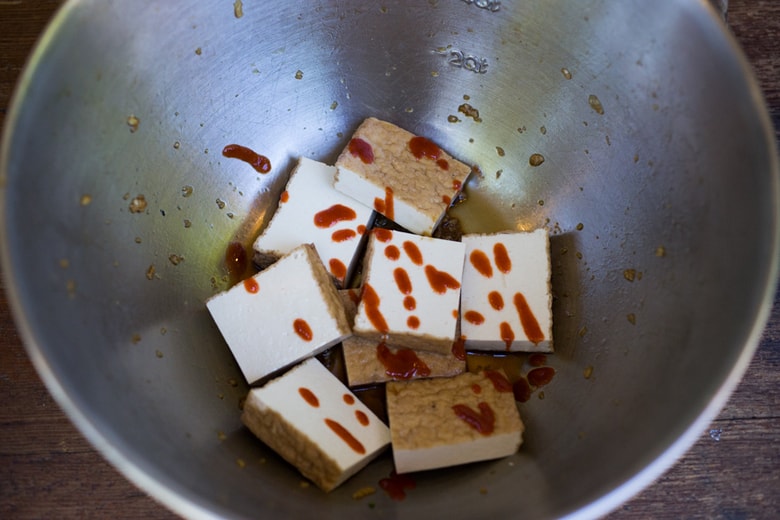 Toss well and grill alongside the veggies.
A simple meal for two.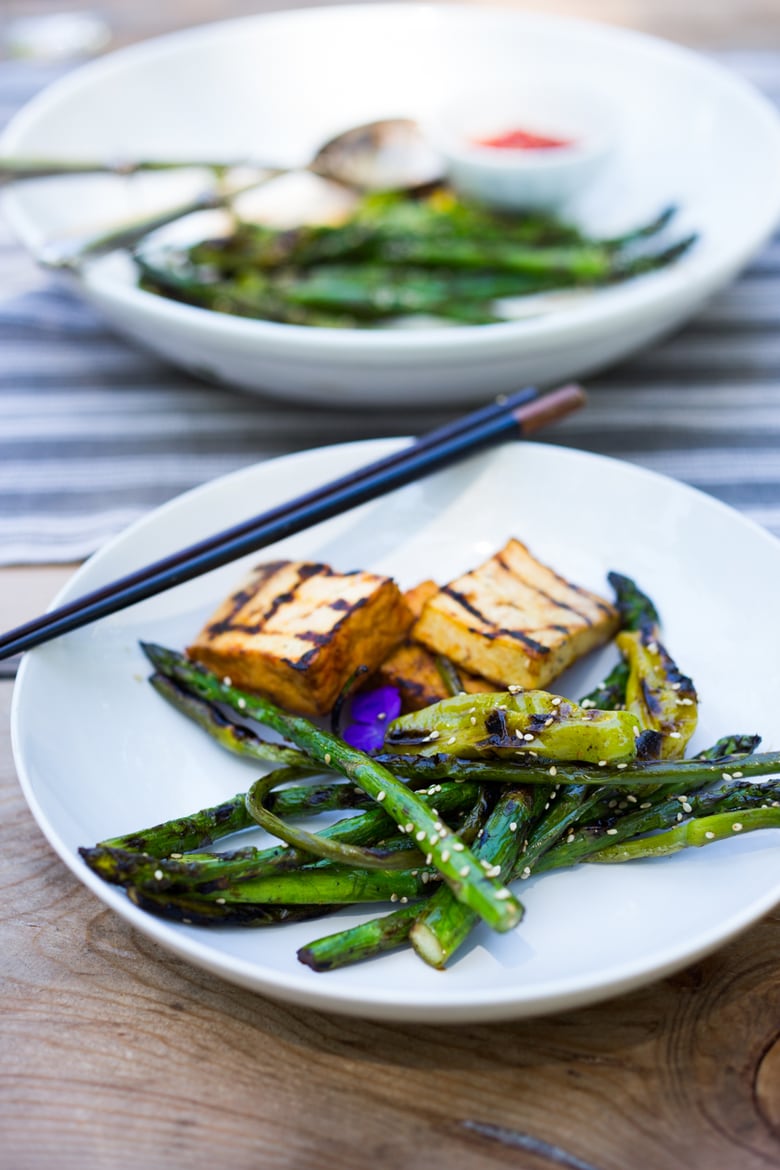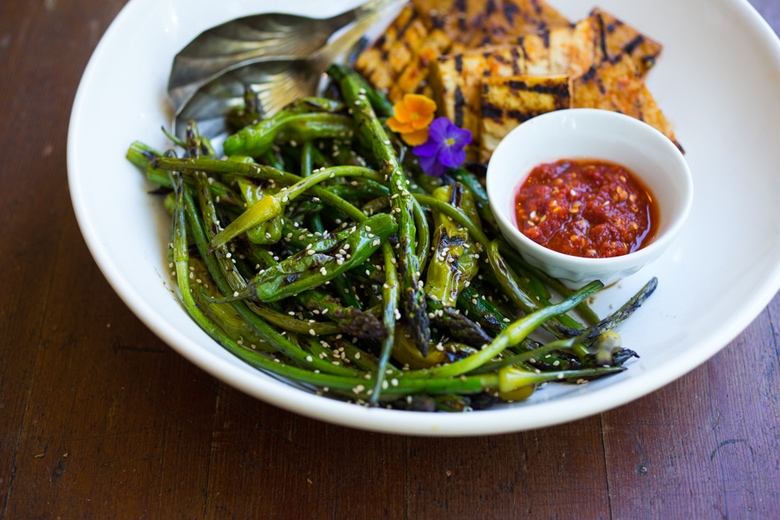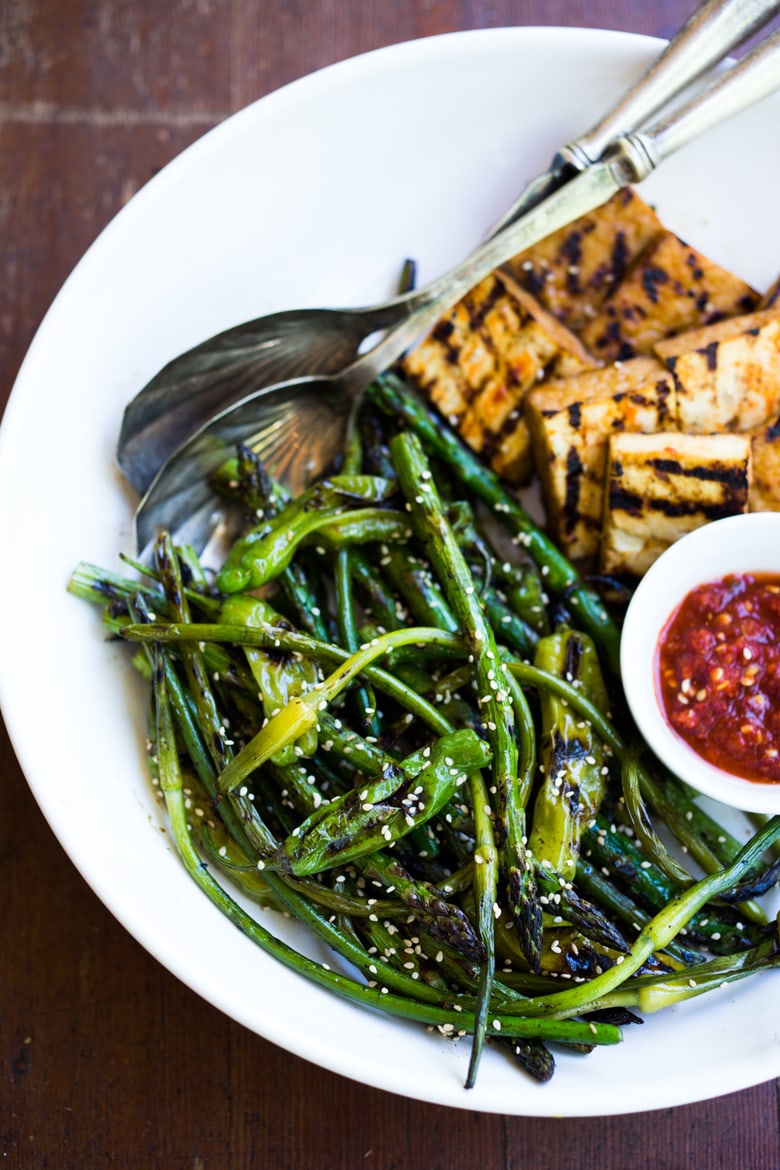 A quick and easy weeknight meal, perfect for summer.
Print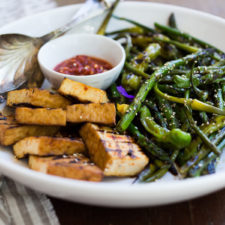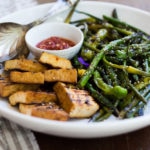 Grilled Garlic Scapes, Asparagus and Shishito Peppers
Author:

Sylvia Fountaine

Prep Time:

10

Cook Time:

10

Total Time:

20 minutes

Yield:

2-3

Category:

sidedish

Method:

Grilled

Cuisine:

Northwest