This post may contain affiliate links. For more information, please see our privacy policy.
We searched the internet to find the 30 Best Slow Cooker Recipes. Then we asked you!  Here is a compilation of your suggestions along with many other highly-rated recipes we think you will love.  Since I really only offer a few (including this Slow Cooker Turkey Bolognese) we opened this up to other blogger's recipes.
This will be an ever-growing list, so if you have a favorite, please add it to the comments below, telling us why you love it,  and I will add it to this list! A win-win for all!
Best Slow Cooker and Crockpot Recipes
---
1.) Healthy Crock Pot Turkey and White bean Chili by Half Baked Harvest Who doesn't love a good bowl of chili this time year? This Turkey and Whitebean Chili is full of flavor and easy to make! Top with avocado, cheese and scallions for a delicious slow-cooker dinner!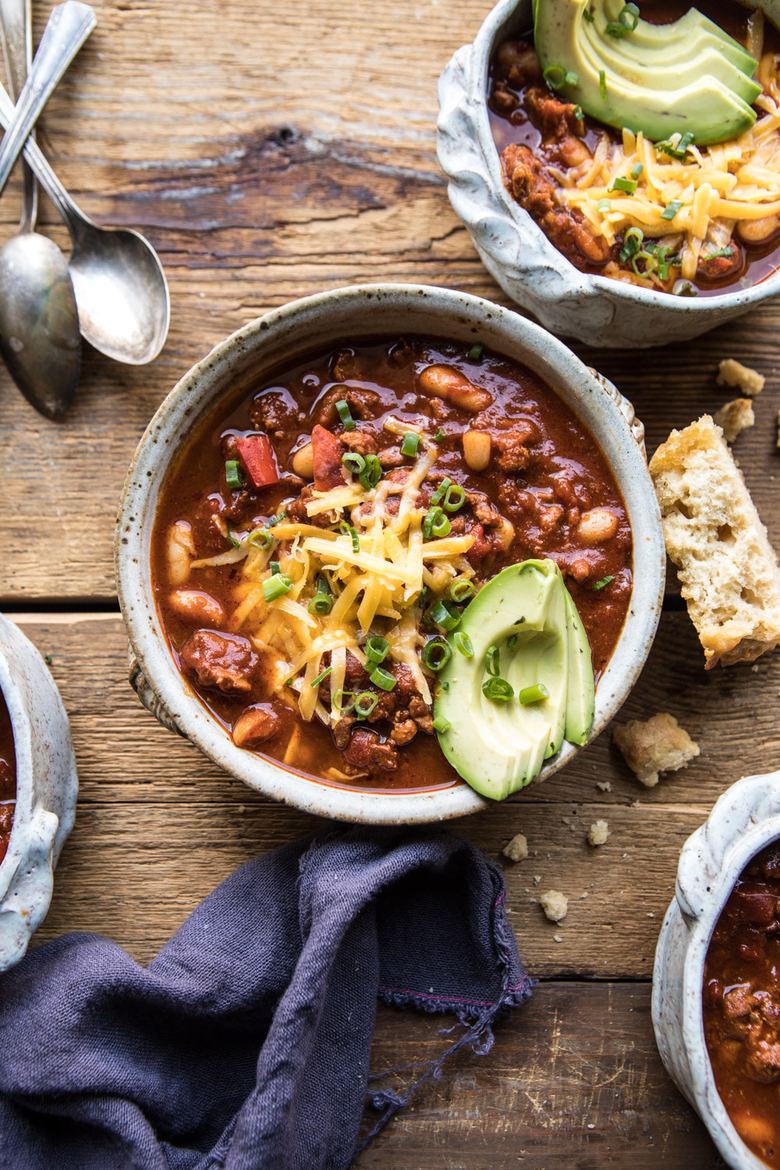 Slow Cooker Lentil Taco Soup by Ambitious Kitchen! This soup makes me want to go out and buy a slow cooker. Great reviews and looks so darn tasty! A delicious crockpot recipe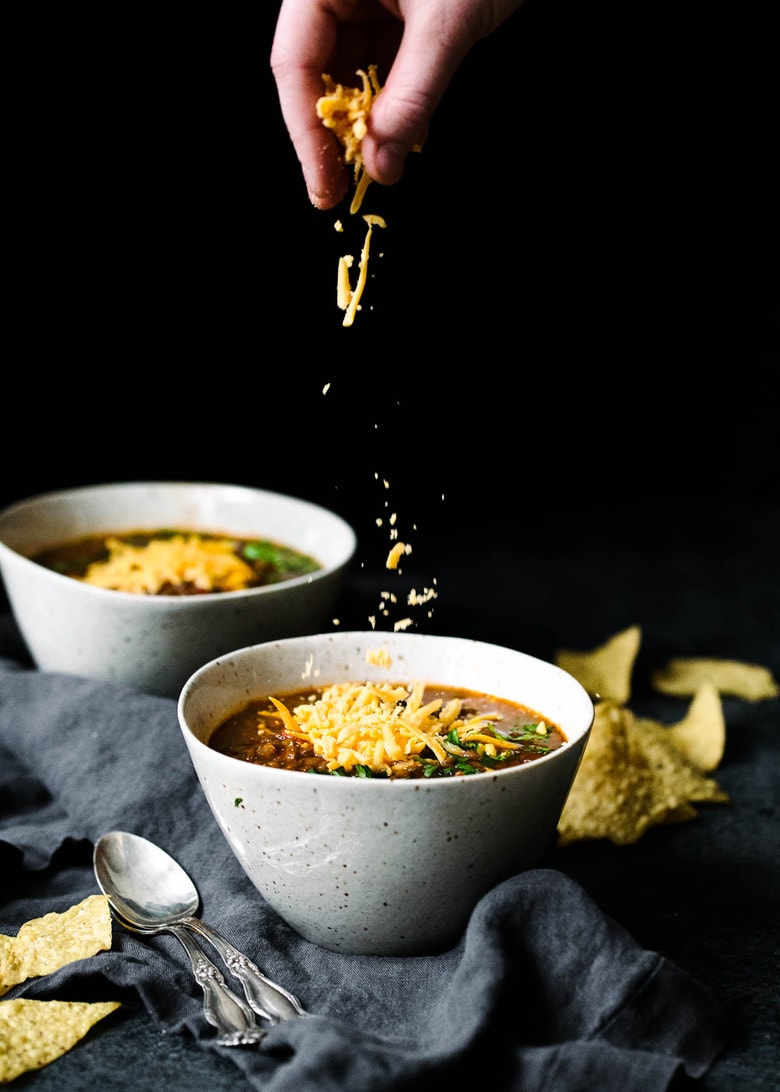 Slow Cooker Chicken and Wild Rice Soup by Pinch of Yum  Creamy, dreamy wild rice soup- made in a slow cooker… it doesn't get much easier than this. This cozy soup is perfect for chilly nights. one of our favorite slow-cooker recipes!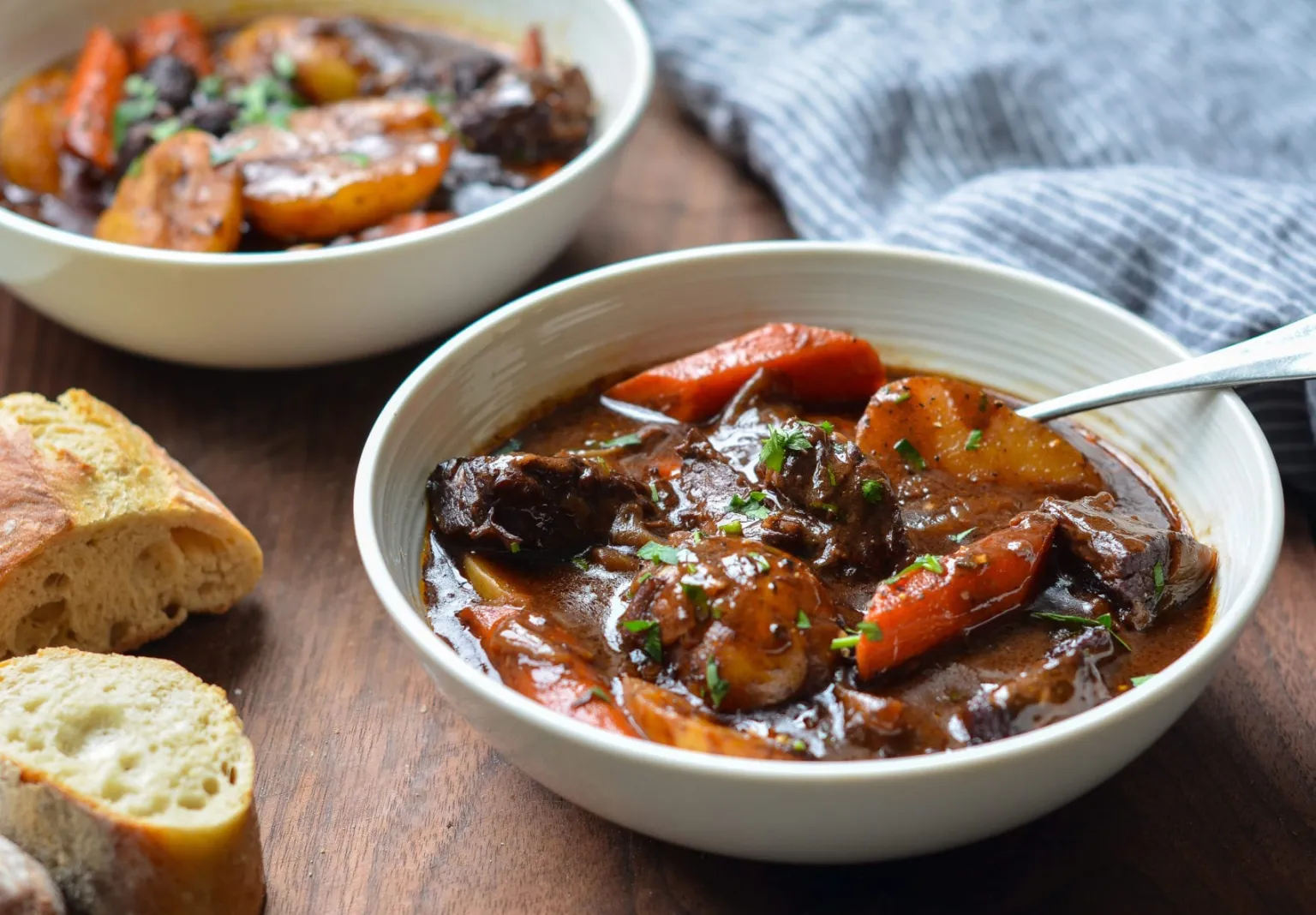 Once Upon a Chefs, " tested and perfected"  Slow Cooker Beef Stew with Carrots and Potatoes.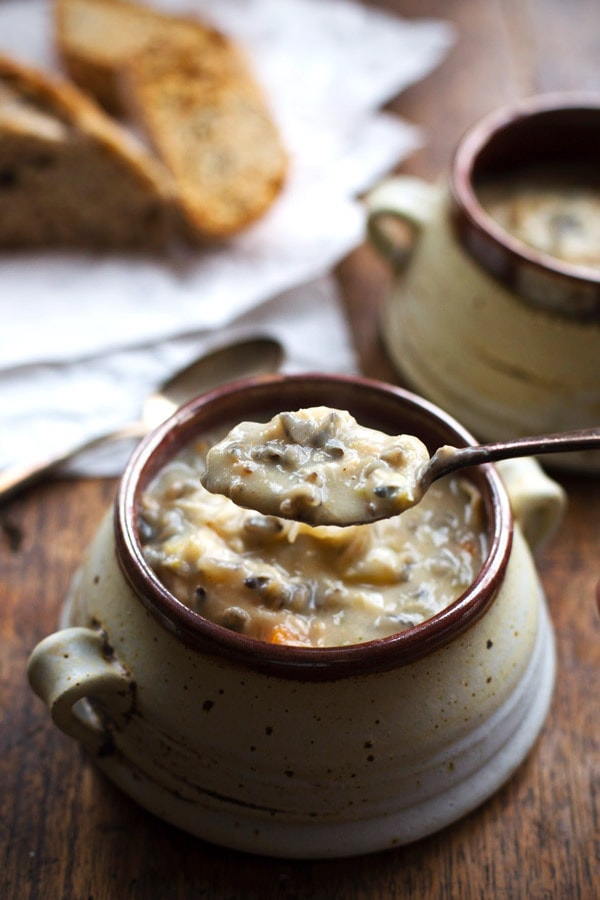 3.) Slow Cooker Quinoa Chicken Soup from Chelsea's Messy Apron Robin suggests…increase the amount of chicken to make it more like a hearty stew. Also, toast the quinoa in a dry pan for a richer, nuttier flavor before adding to the crock pot.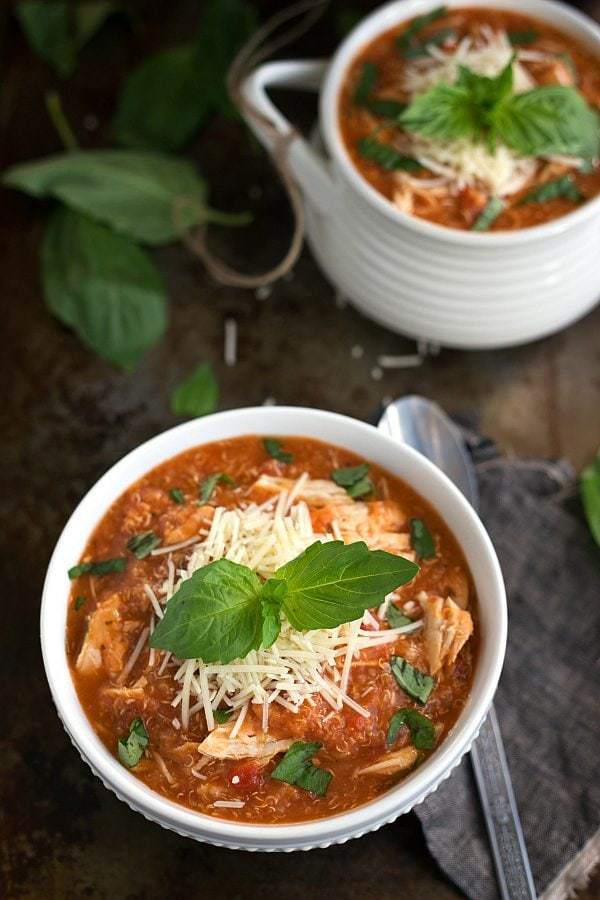 4.) Slow Cooker Butternut Soup with Maple Roasted Chick Peas by Two Peas and Their Pod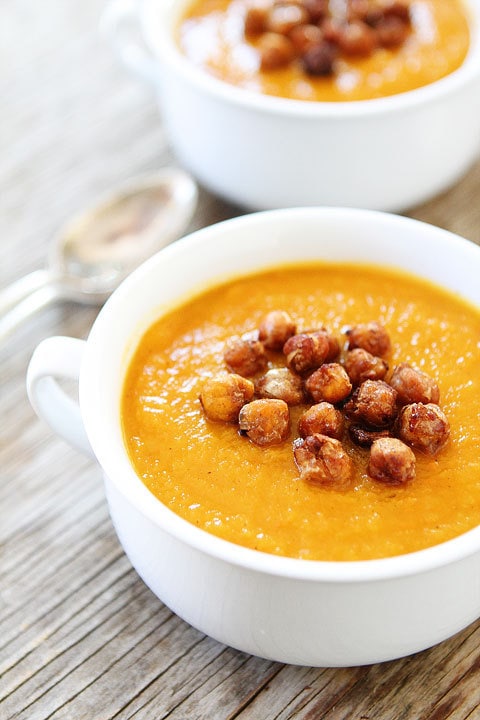 5.) Slow Cooker Potato Soup by Ali over at Gimme Some Oven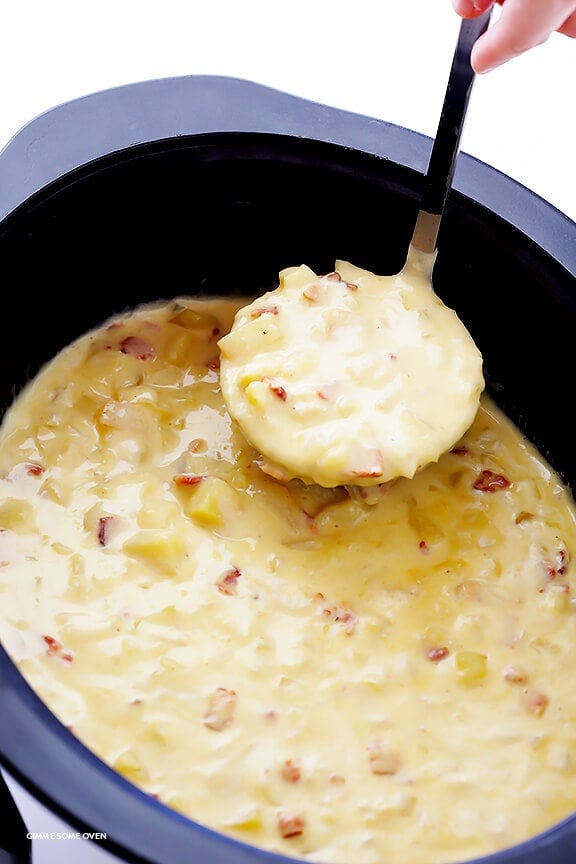 6.) Slow Cooker Beef Stew -everyone's favorite comforting beef stew made easily in the crockpot! The meat is SO TENDER and the stew is rich, chunky and hearty! PLUS 20 Best Slow Cooker Recipes!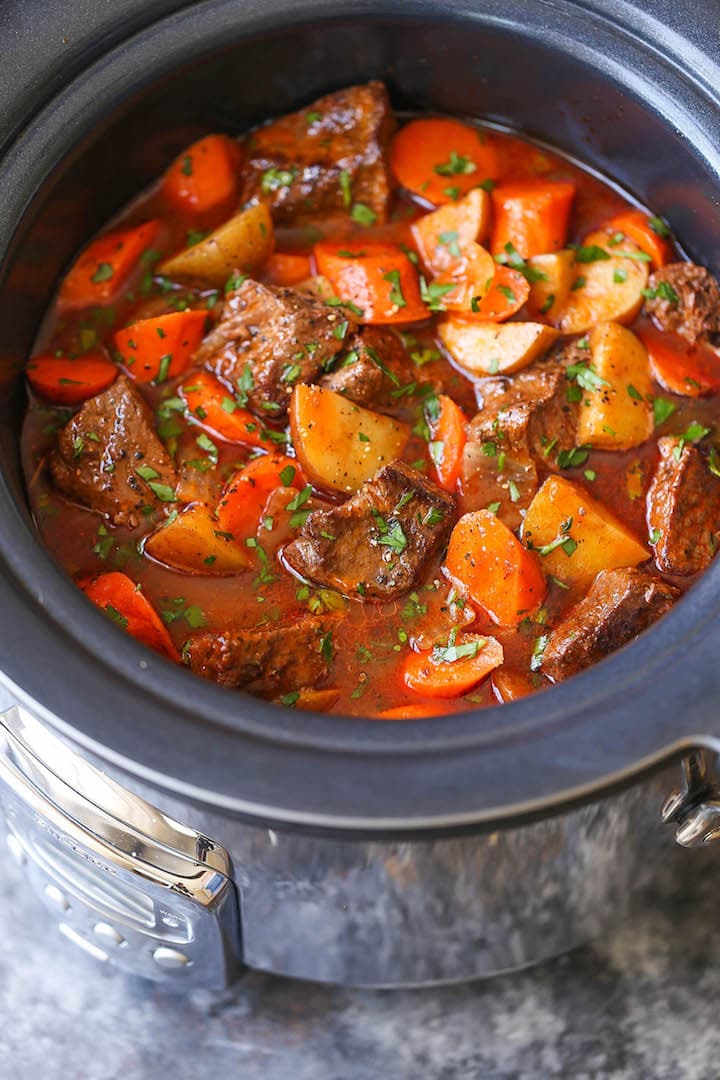 7.) Slow Cooker Gigante Beans with Tomatoes from Alexandra Cooks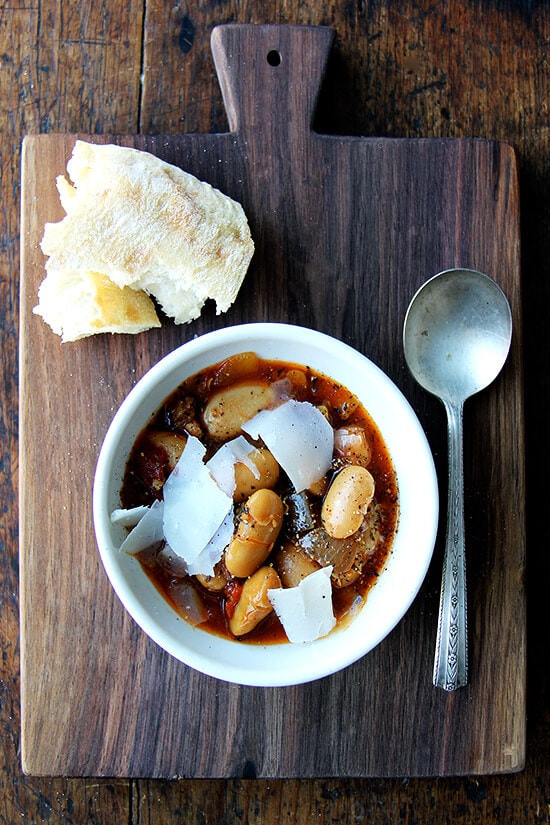 8.) Slow Cooker Crispy Pork Ramen by Half Baked Harvest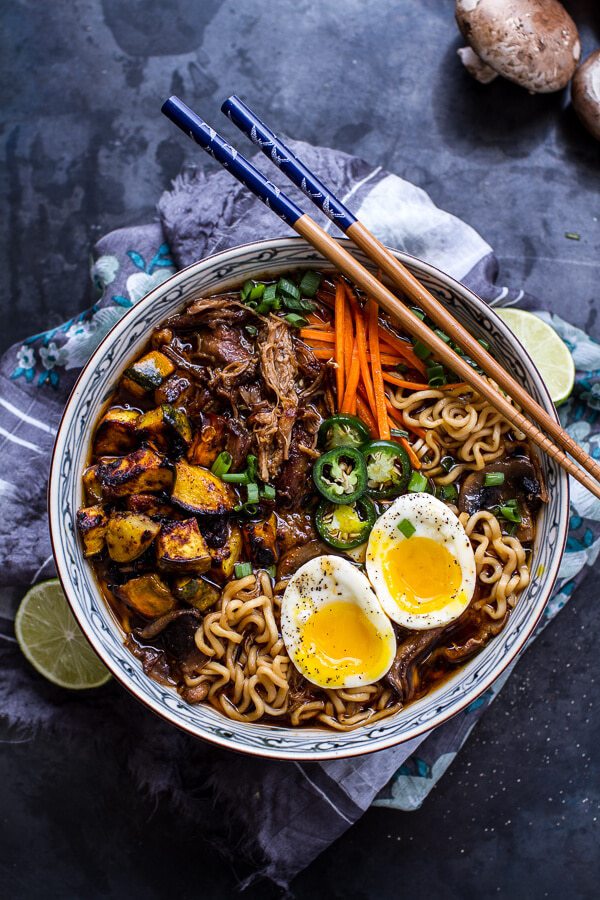 9.) Slow Cooker Vegetarian Lasagna Soup by Foodie Crush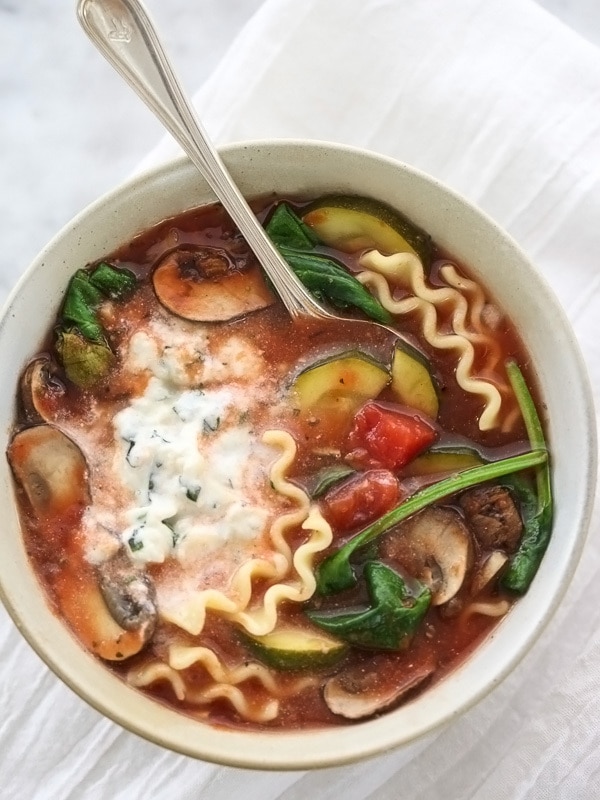 10.) Ambitious Kitchen's Slow Cooker Turkey Tacos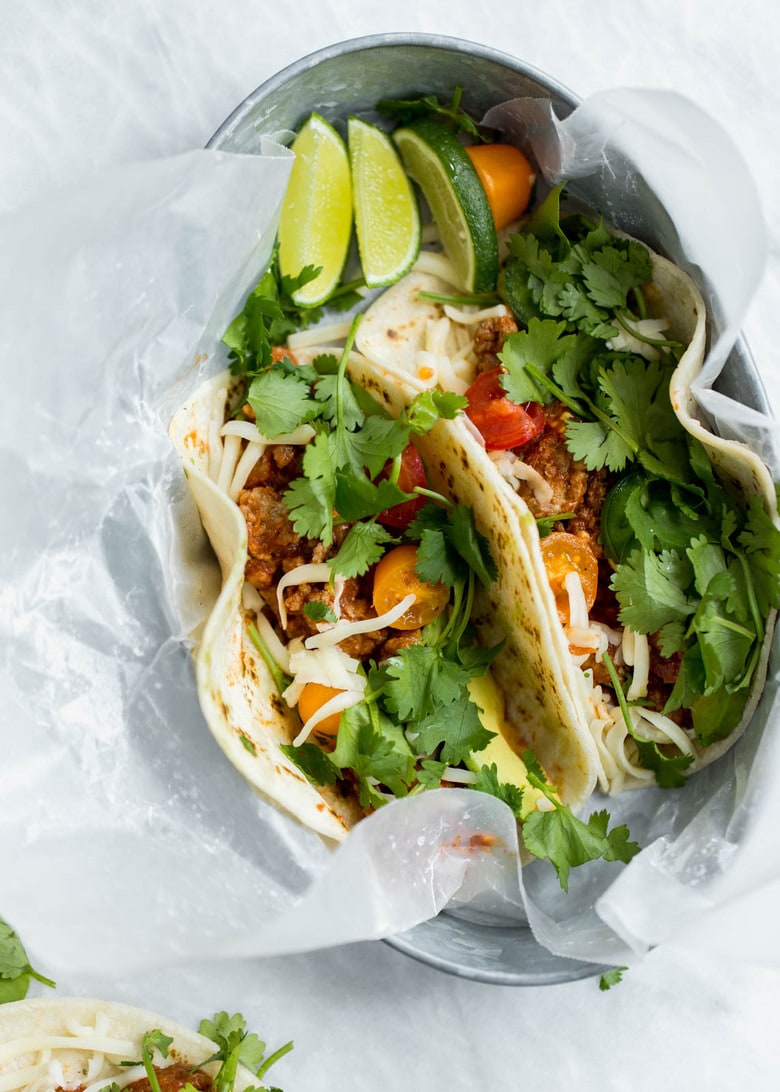 11.) Slow Cooker Beef Ragu with Pappardelle by Pinch of Yum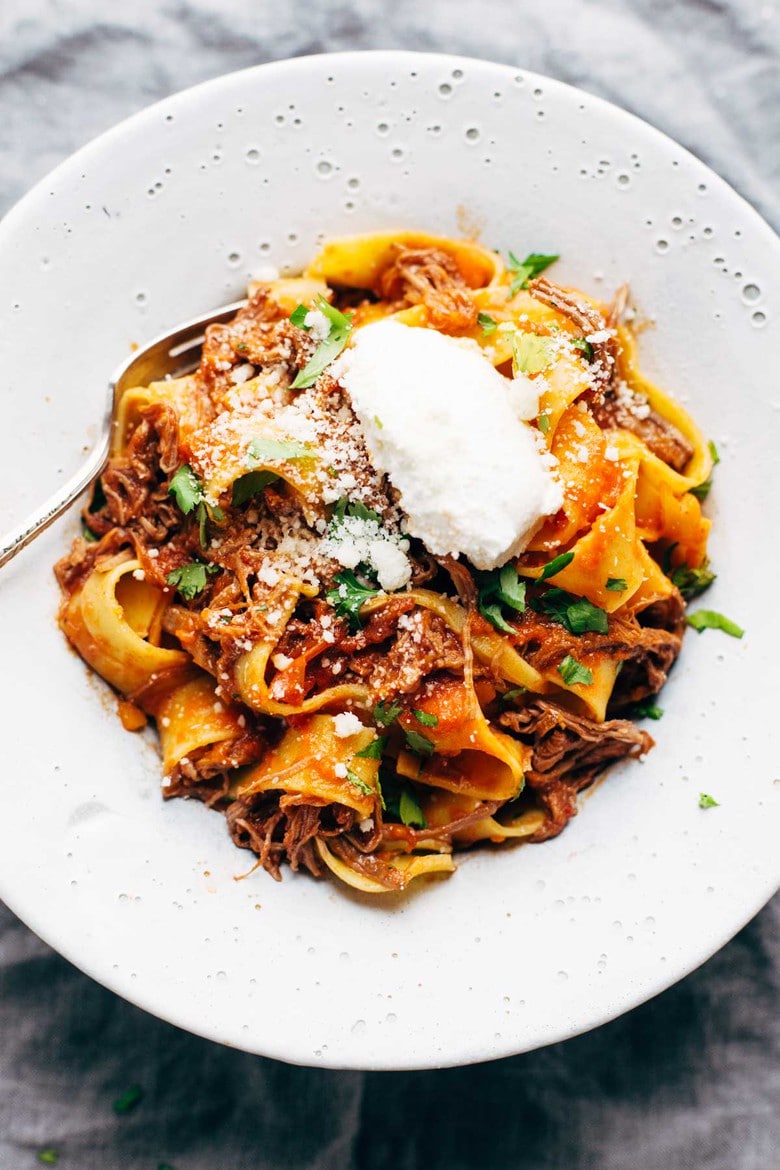 12.) Slow Cooker Thai Chicken Soup from Foodie Crush!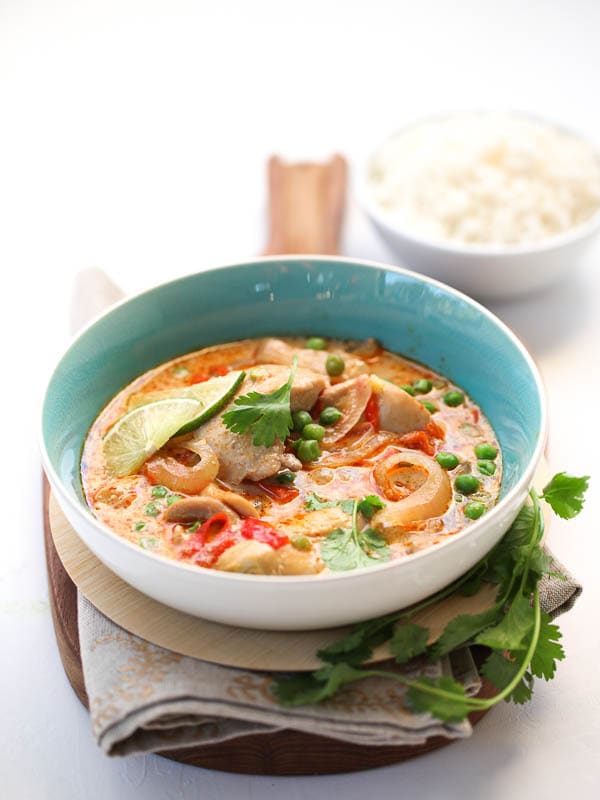 13.) Vegan Slow Cooker Coconut Quinoa Curry by Simply Quinoa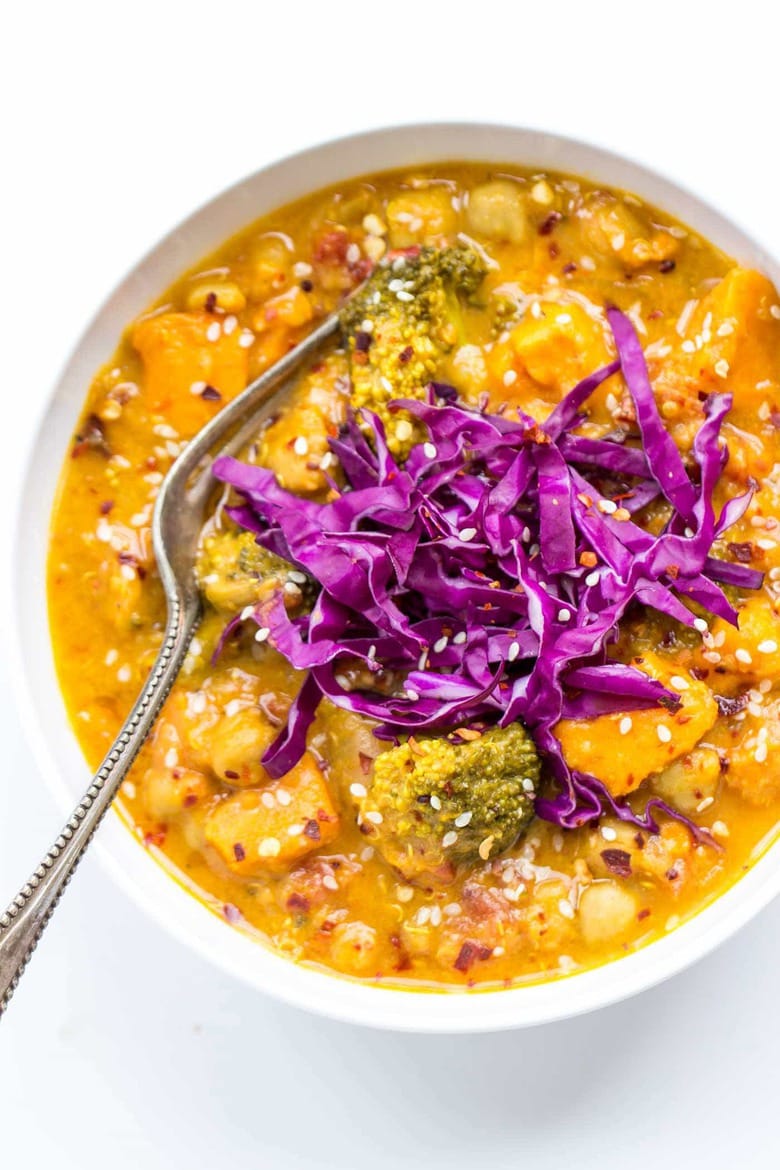 14.)  Chicken Carnitas from Feasting at Home  Reader suggests "Use 2 pork tenderloins & decrease the water in the sauce just a bit. Cook on low for 8 hours. Shred then quick broil for a bit of crispy goodness. Leftovers freeze very well for a quick "go-to" meal at a later time."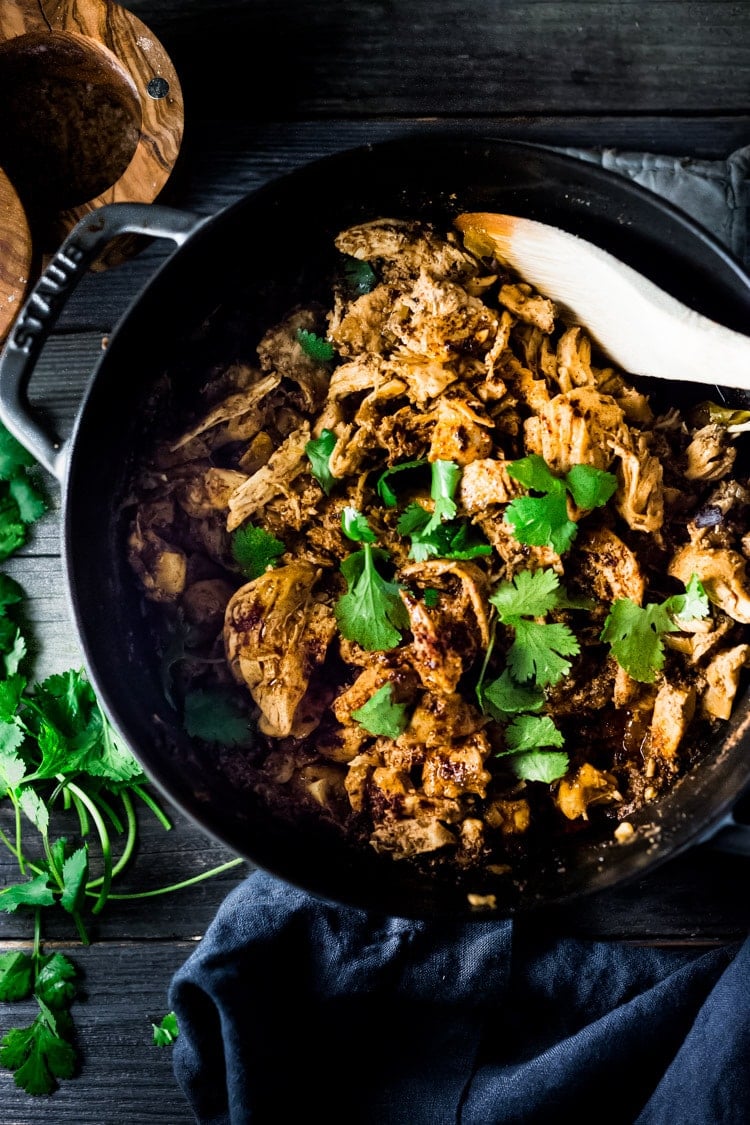 15.) VEGAN All you can eat,Slow Cooker Cabbage Soup by Budget Bites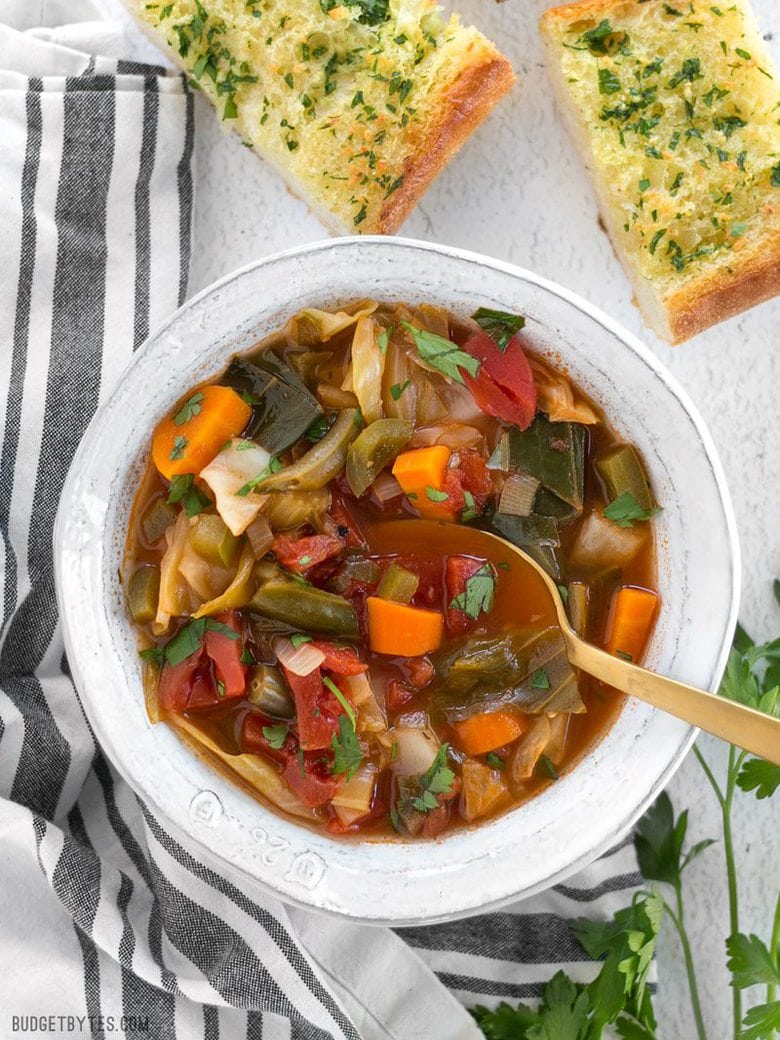 16.) Chipotle Chicken Tamale Chili  from Half Baked Harvest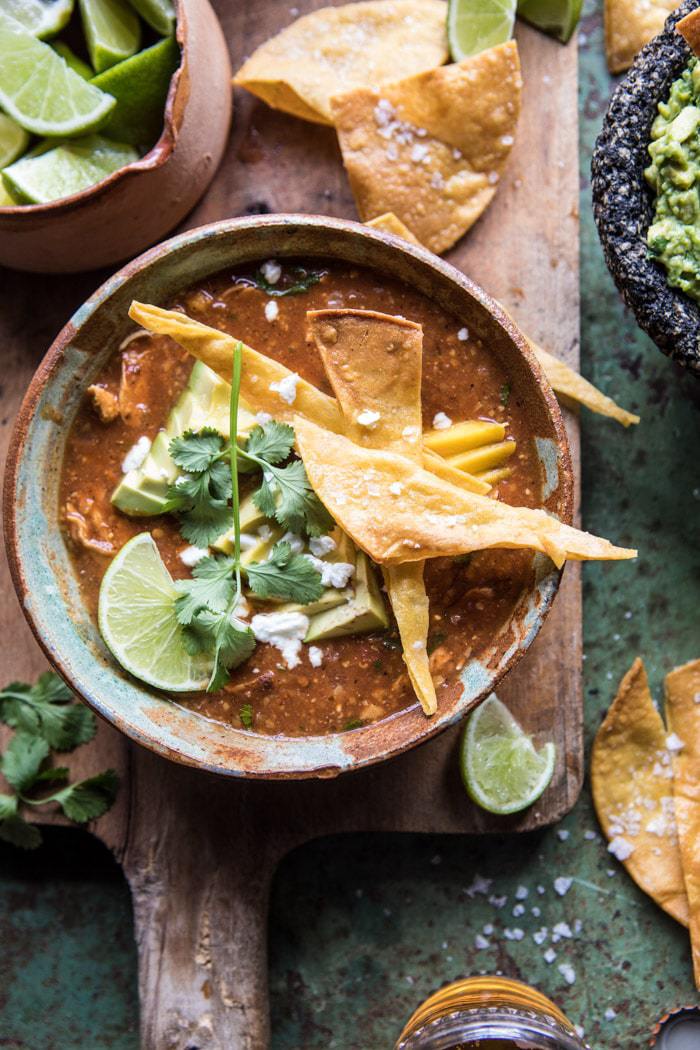 17.) Slow Cooker Mushroom Turkey Bolognese from Feasting at Home  a lightened up Bolognese made with ground turkey instead of beef.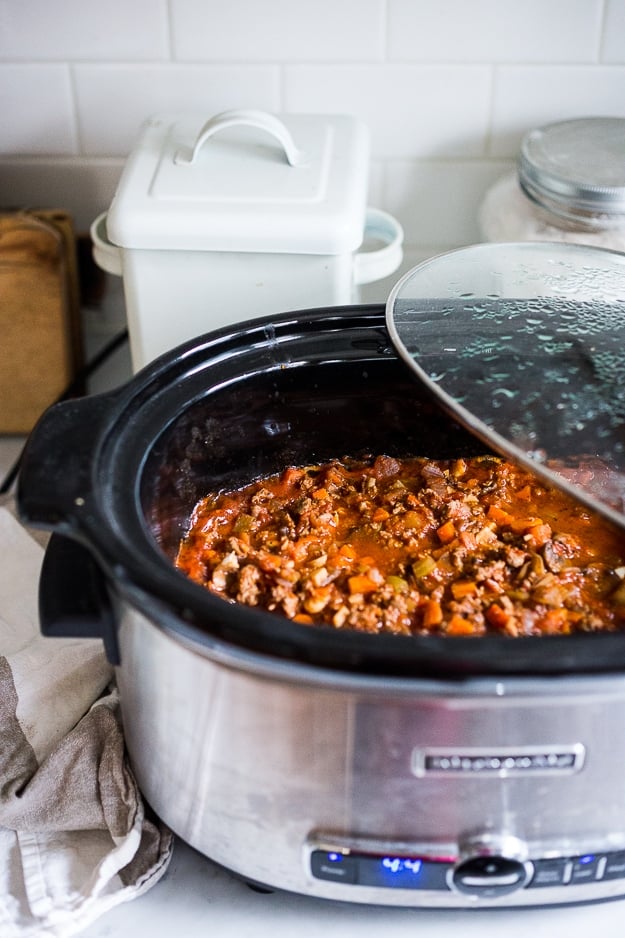 18.) Slow Cooker Lasagna from Tastes Better from Scratch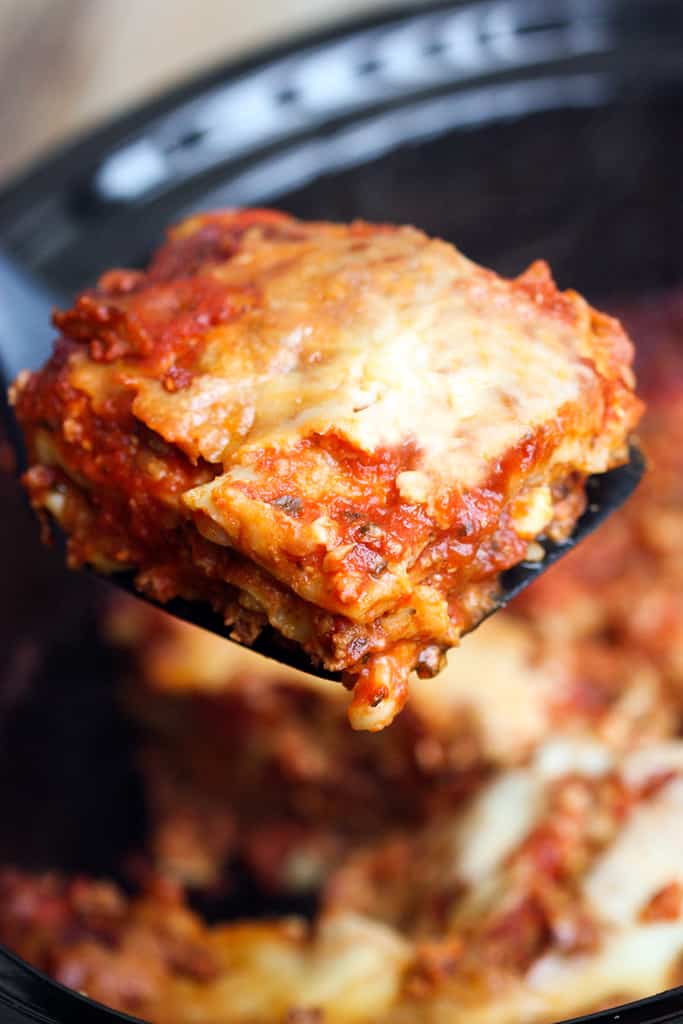 19.) Vegan Vindaloo Vegetables by Fat-Free Vegan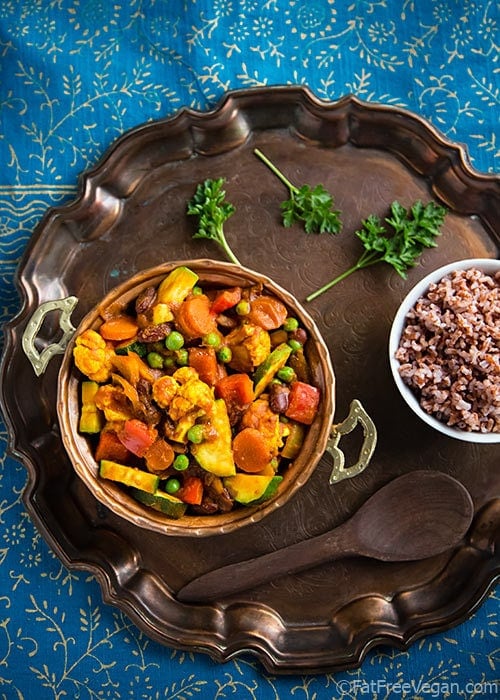 And a few more delicious Slow Cooker Recipes that can all be made in a Crock Pot:
Slow Cooker Honey Dijon Carrots by Simply Recipes 
Slow Cooker Pot Roast Sandwiches
Best Pulled Pork in a Slow Cooker from  A 100 days of Real Food 
Food and Wine's  Harissa and White Bean Stew   and Slow Cooker Sunday Sauce ( for spaghetti)
Vegan Slow Cooker Black Bean Chili  by  101 cookbooks 
Slow Cooker Guinness Beef Stew by Simply Recipes!
Please let me know if you have any more that you can recommend in the comments below. I'm also looking for more vegan and vegetarian slow cooker recipes to add!
Thanks and I hope you enjoy!