Summery Peach Brushetta with goat cheese, basil and rosemary-infused honey…a simple delicious appetizer featuring fresh summer peaches, that can be made in minutes!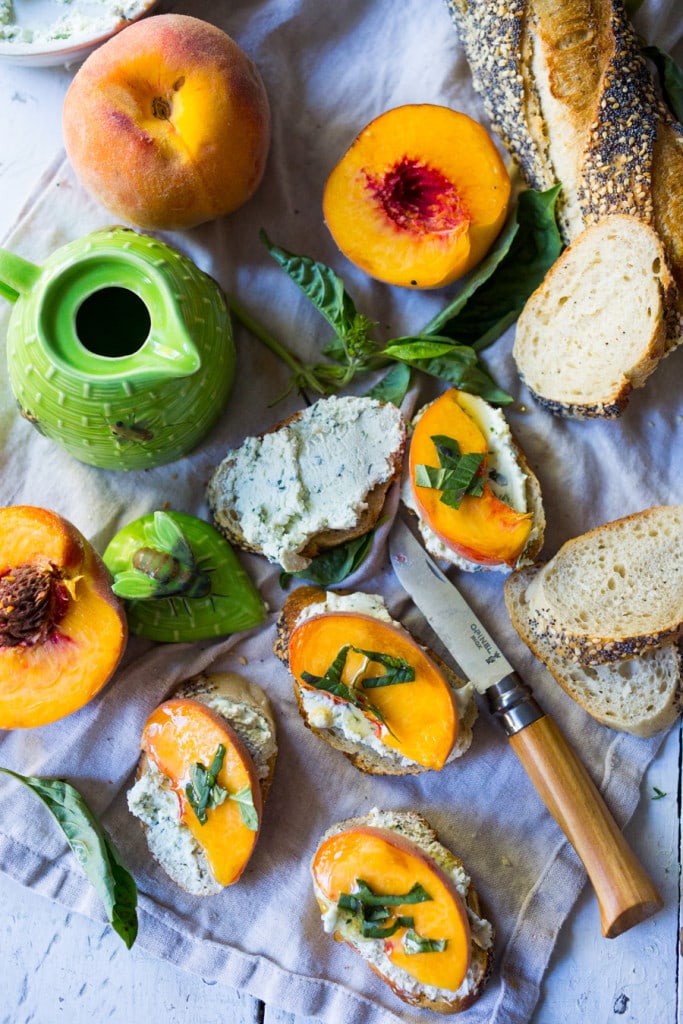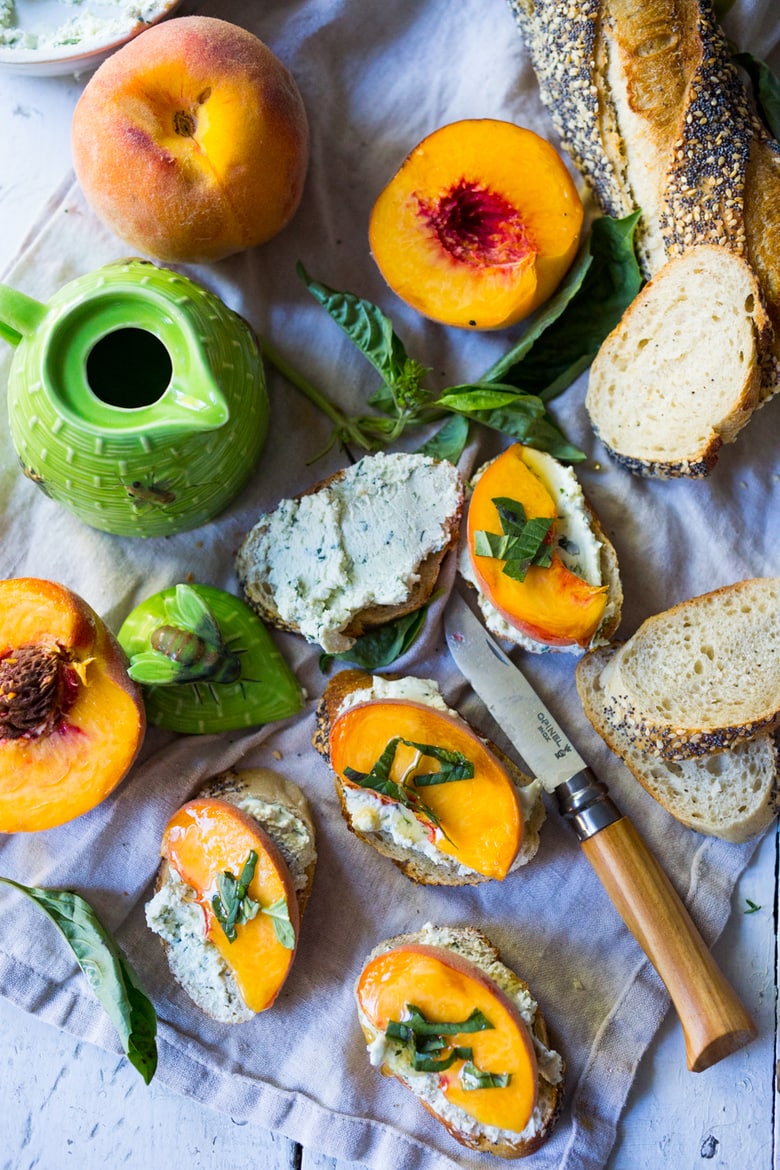 A journey is like marriage. The certain way to be wrong is to think you control it.
John Steinbeck
We catered a wedding last Saturday and it was Brian's birthday. All day I felt like a heel for booking a wedding on his birthday. For the record, I did ask him beforehand, and got the a-ok, but of course, it was a year ago, and I think he forgot, and all day I was in the doghouse.
And then of course, all sorts of crazy things happened, which, I took as my punishment from the universe. We had a huge dust storm. Strong winds came and blew trees down, which knocked down power lines, which started a fire, which shut down the power to the wedding venue. Basically… all hell broke loose.
The meal, thankfully, went surprisingly well thanks to the many skillful hands who I'm so lucky to work with each week. But just as we were pulling out to leave, in our brand new catering van, I backed up and hit a parked car. I was backing out so slowly and carefully, I didn't even feel that I was gently pushing in the other car's door with my bumper. By the time I realized, the damage was done.
Brian, frustrated with my driving, insisted on taking the wheel, and as unbelievable as it sounds, proceeded to hit another parked car with our brand new catering van! Two accidents in 15 minutes! It was quite comical once the shock wore off. I couldn't help thinking that if Brian hadn't insisted on driving, I would have hit that car too, and so, in a way I was grateful that he saved me from getting in two wrecks in one day, the smallest silver lining possible. On the drive home, I contemplated the hilarity of it all. How, no matter how prepared you can be, how well and thought out the plan, how perfectly organized, orchestrated, or well-intentioned– life has a way of throwing everything out the window.
Especially at weddings. What sticks with me most this morning as I go back over that night, was the incredible moon, so huge and bright on that especially silent drive home. And the mother of the bride, beautifully smiling in the face of all that chaos, gracefully taking it all in stride, with this quiet knowing that….sometimes, this is just how life is.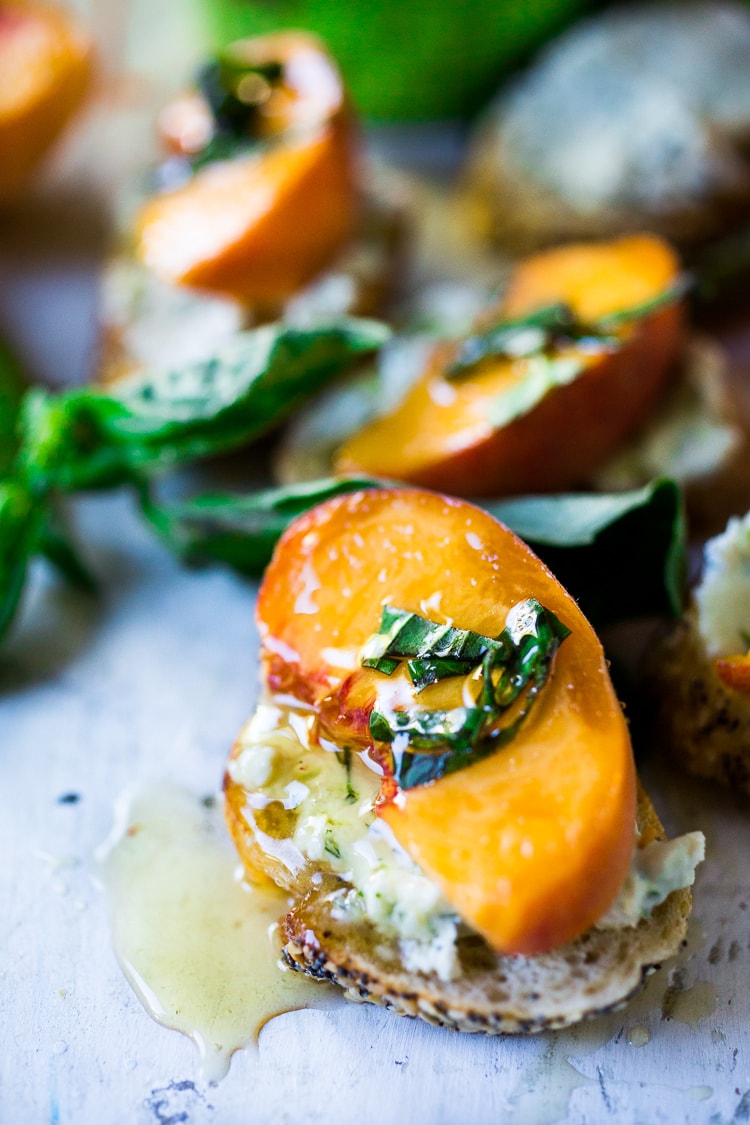 This is one of the appetizers we served at the wedding, simple Peach Bruschetta with Goat Cheese, basil and a rosemary-infused honey. And the secret to making these delicious bites, is without a doubt the quality of the peaches.
These glorious peaches are grown here locally in the Inland Northwest, from Cliffside Orchard, and I would even dare to say, they are hands-down the best peaches I have ever tasted. So remember to use a juicy, perfectly ripe peach for this recipe, or it just won't be as good. Cliffside will probably only have peaches for a couple more weeks, if that, and are available at the Spokane Farmers Market, Wednesdays and Saturdays, and in CDA and Sandpoint, ID on market days. Make sure to pick some up –you are in for a treat if you've never had them.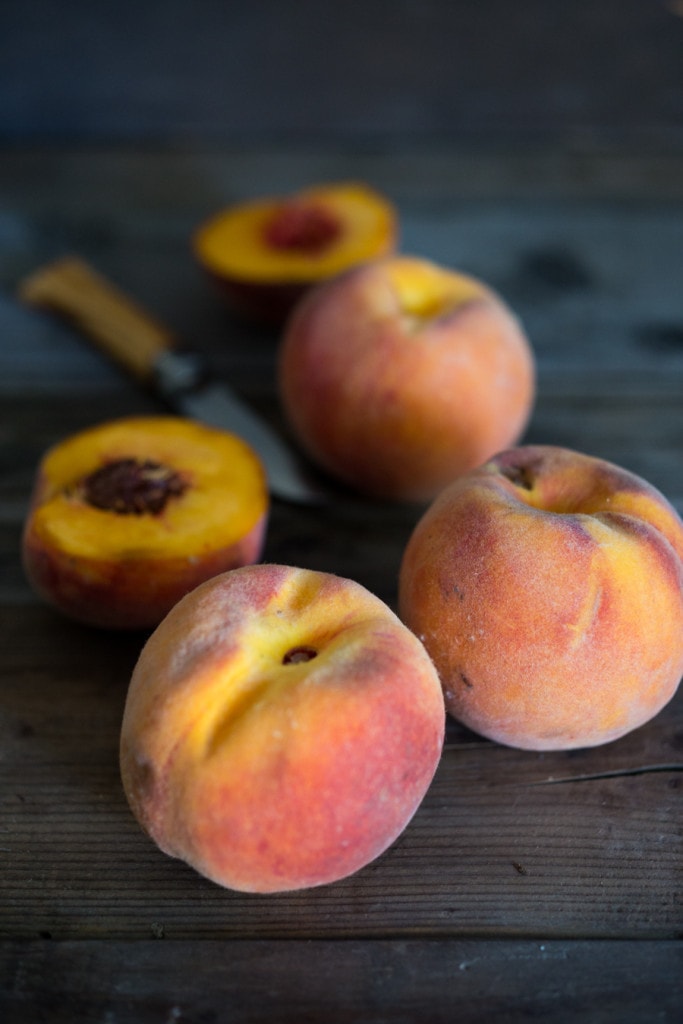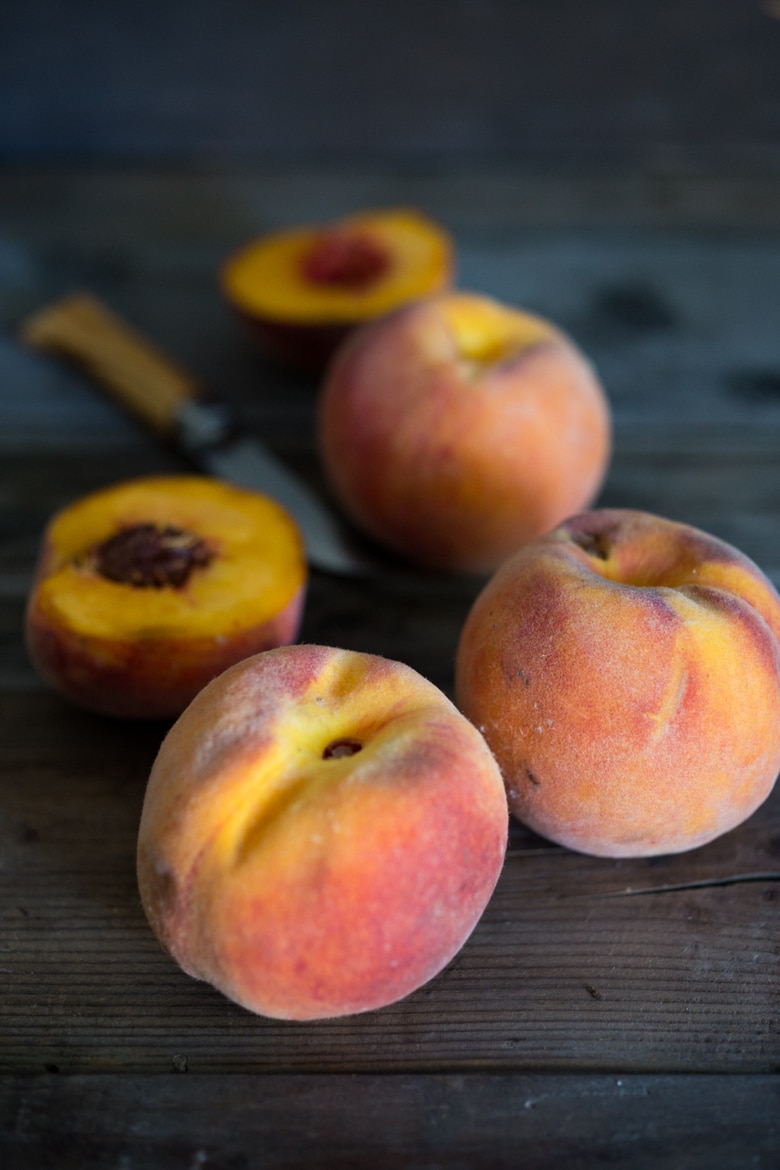 Mix chèvre with a little warmed cream cheese, to give it a creamy whipped texture. Add a little chopped basil to the cheese. Spread on toasted slices of baguette.
Top with a slice of peach, basil ribbons and a generous drizzle of honey and cracked pepper. That's it, pretty simple right?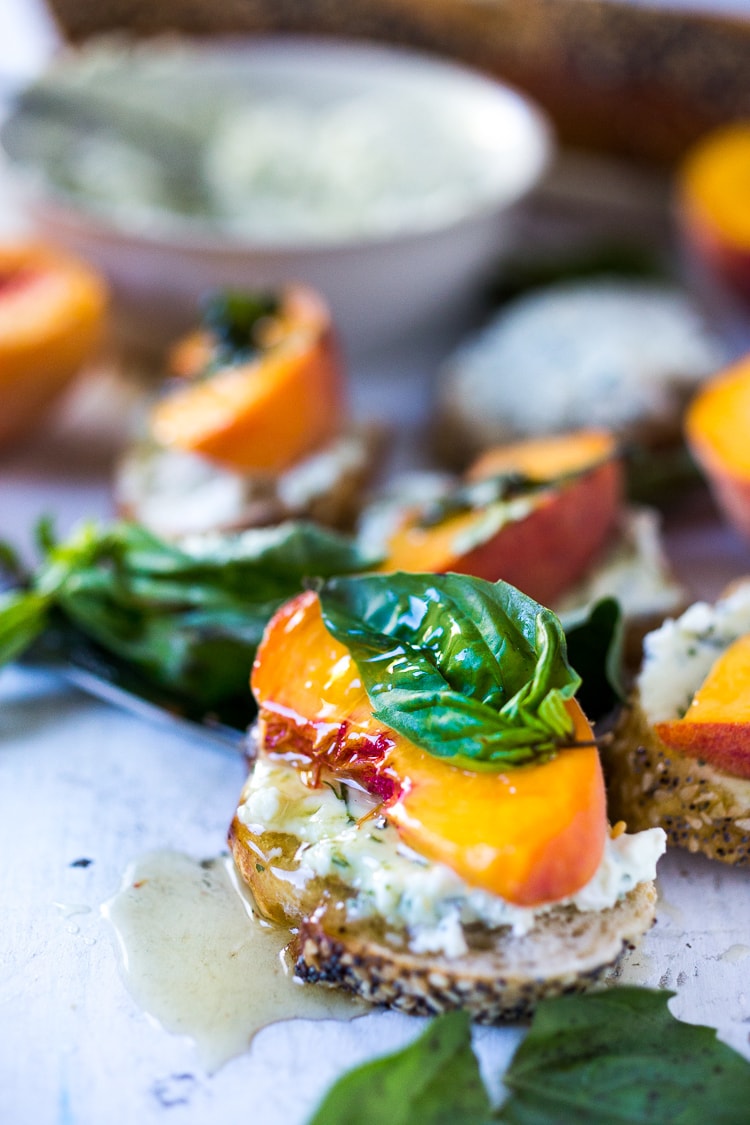 You will love this Peach Bruschetta – but remember to wait until peaches are in season and ripe and juicy! This will make all the difference!!!
You'll know the taste of a peach by its smell. So use your nose …it always knows. 😉
If it smells good, it will taste good. I promise.
xoxo
Print
Peach Bruschetta with goat cheese, basil and infused honey