Shaved Cauliflower Salad with spring peas (or edamame) Turkish cucumber, radish, mint, parsley and a delicious Yogurt Dressing. The cauliflower is raw, marinating in the flavorful dressing.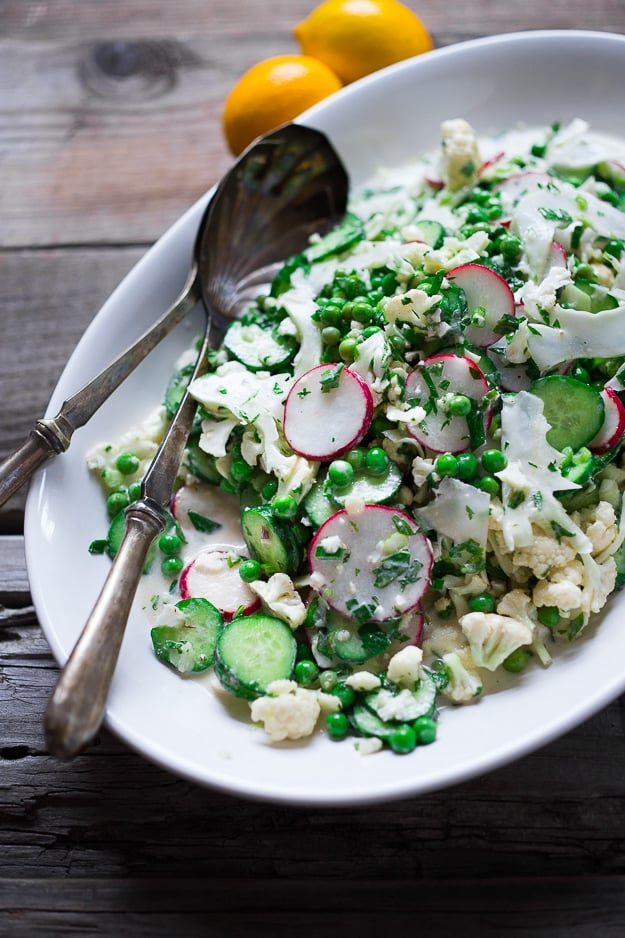 There is so much to love about this crunchy refreshing Cauliflower Salad! For starters, fresh plump English peas, are just lightly blanched and give it the best texture. Cauliflower is shaved, or very thinly sliced, in its raw state, along with Turkish cucumbers, radishes, and lots of fresh mint, parsley, and scallions. Everything is tossed in a tangy lemony, garlicky yogurt dressing and marinates.
The salad can be made ahead and tastes great the next day, and surprisingly even the next and next!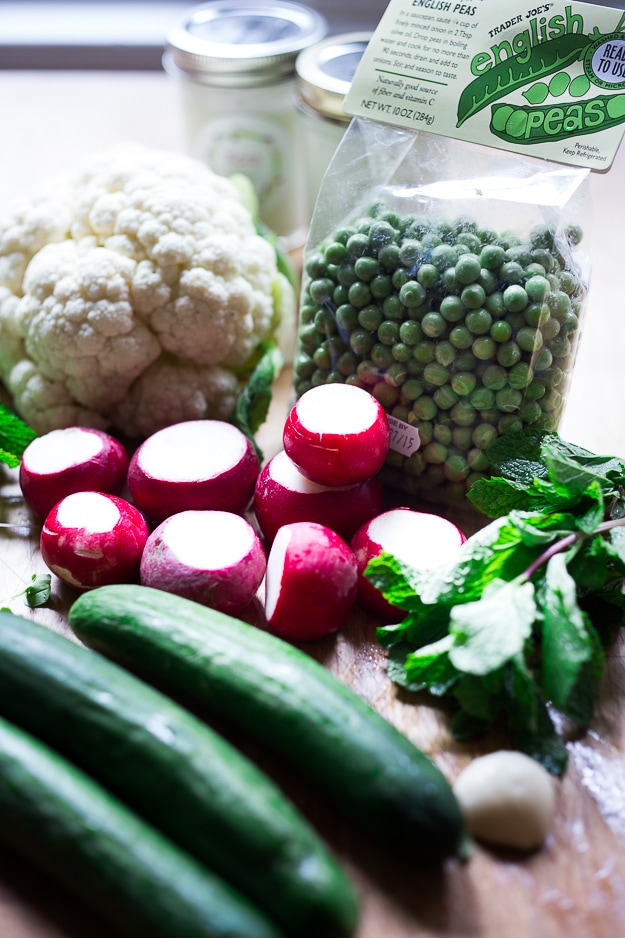 Those of you who have been here for a while, know I am sucker for fresh raw crunchy salads. They are so energizing and full of nutrients, and they just make me happy, in general.
To start, give the peas a very quick blanch in salted water. Rinse with cold water to shock them so they stay green. If you don't have fresh peas, sub-shelled edamame.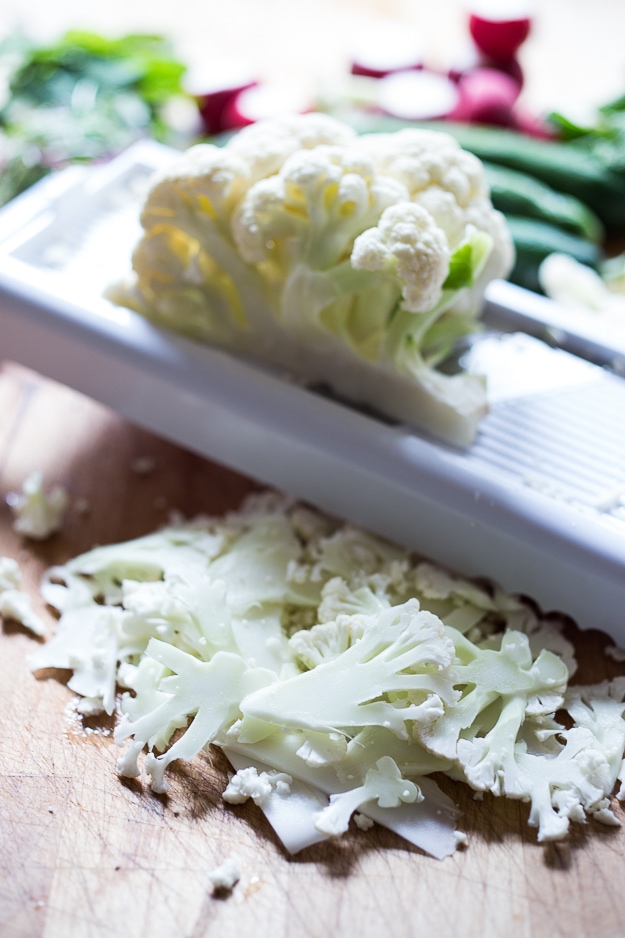 Prep all the veggies… Shave the cauliflower. If you don't have a mandolin, just chop into thin, bite-sized pieces.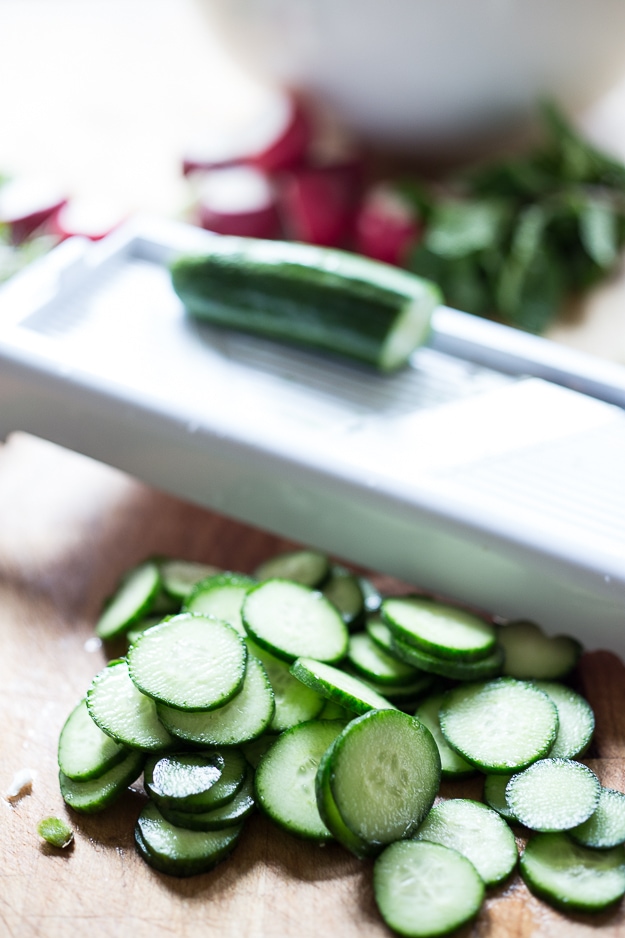 Shave or thinly slice cucumbers.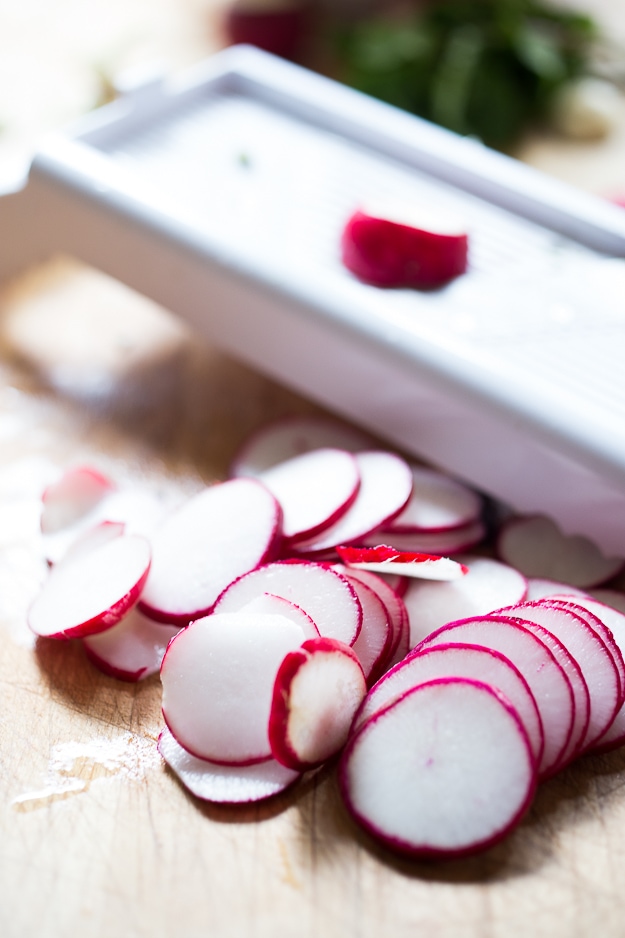 Shave or slice radishes.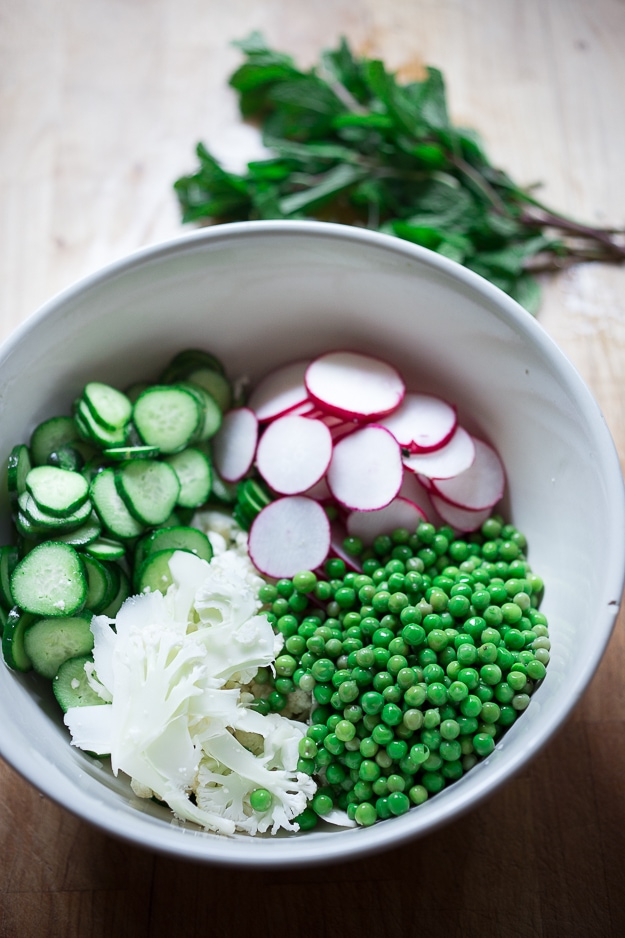 Chop the herbs.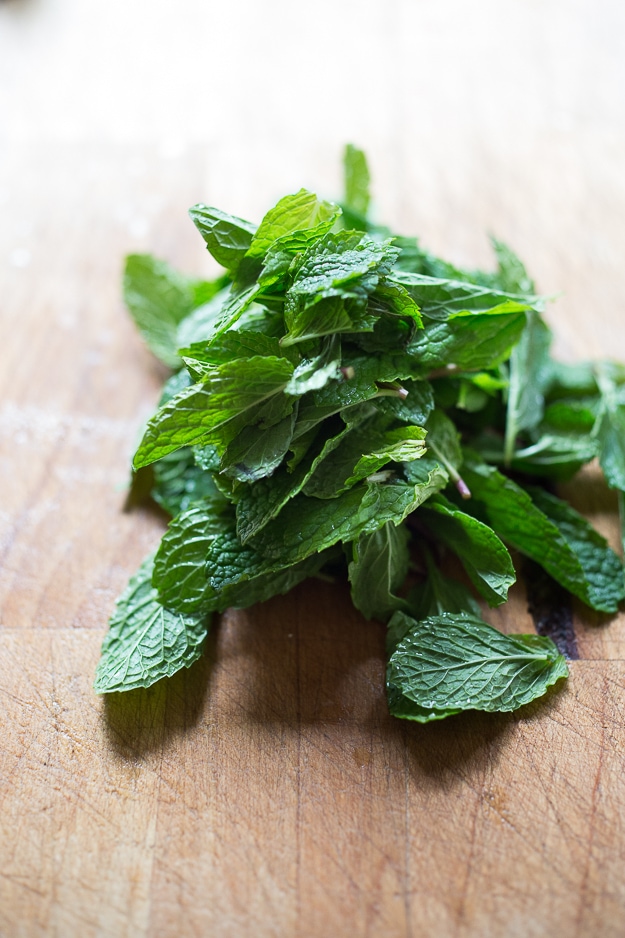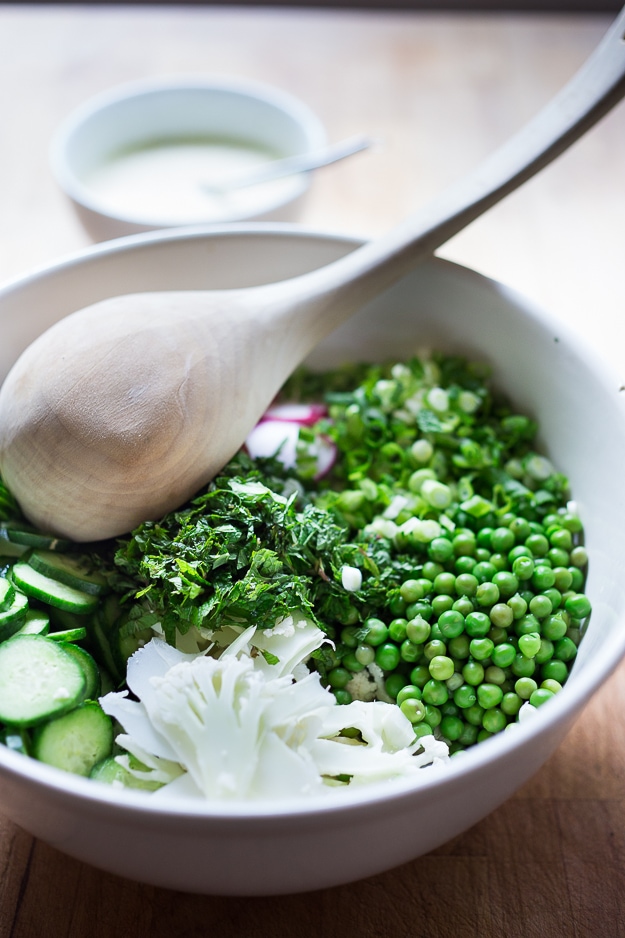 Place all the veggies in a bowl and make the flavorful yogurt dressing.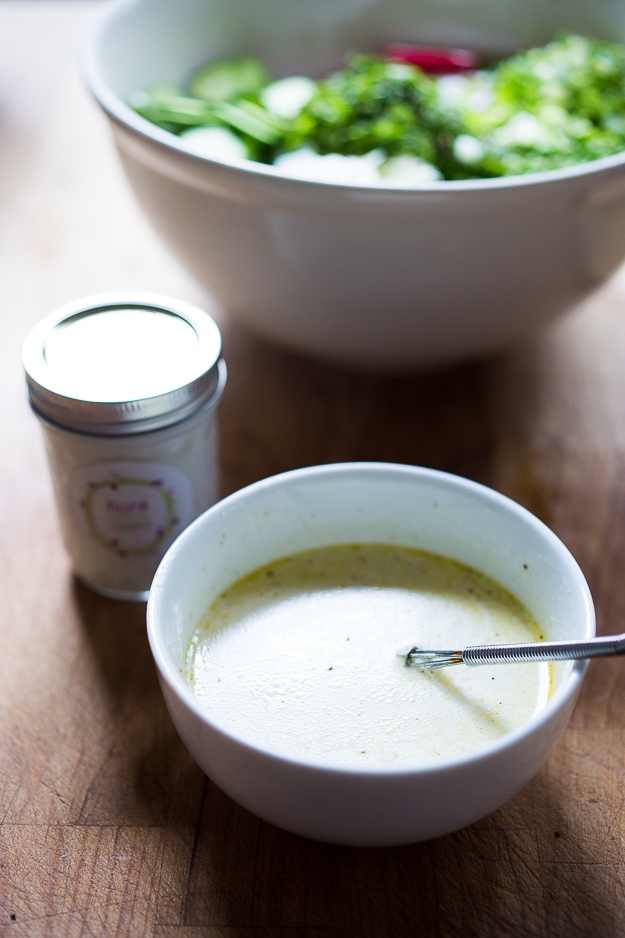 Then gently fold the yogurt dressing into the veggies.
Make sure to let the salad rest 15 minutes before serving, so the salt and lemon juice are absorbed by the veggies (otherwise it will seem too salty). You are basically marinating the veggies here.
This salad gets better over time. 😉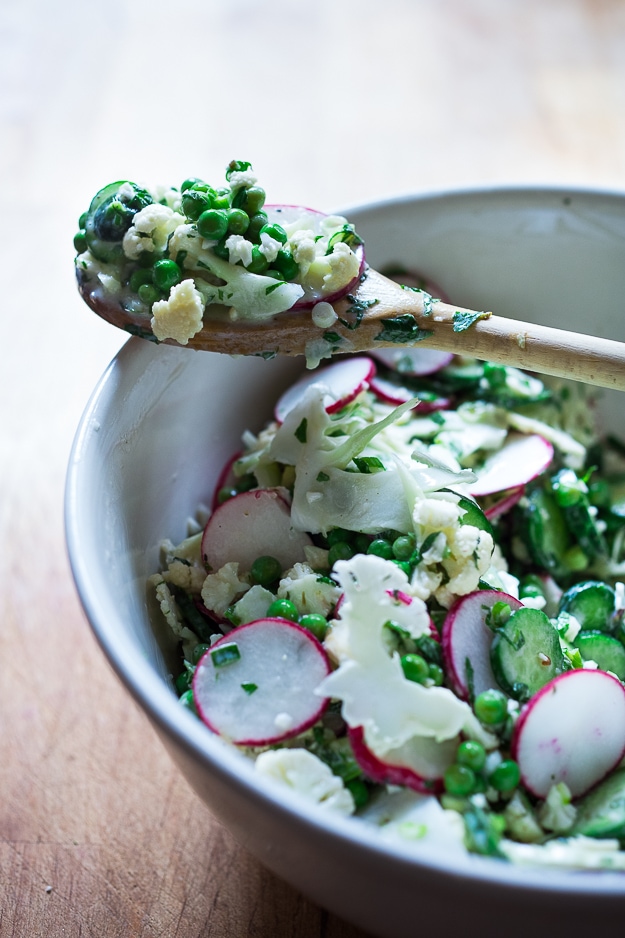 After the salad rests for 15-20 minutes, serve. Or refigerate for a few hours before serfing.
It keeps up to 2 days in the fridge.
Garnish with aleppo pepper and microgreens.
The salad is quite "juicy" – perfect for mopping up with fresh crusty bread.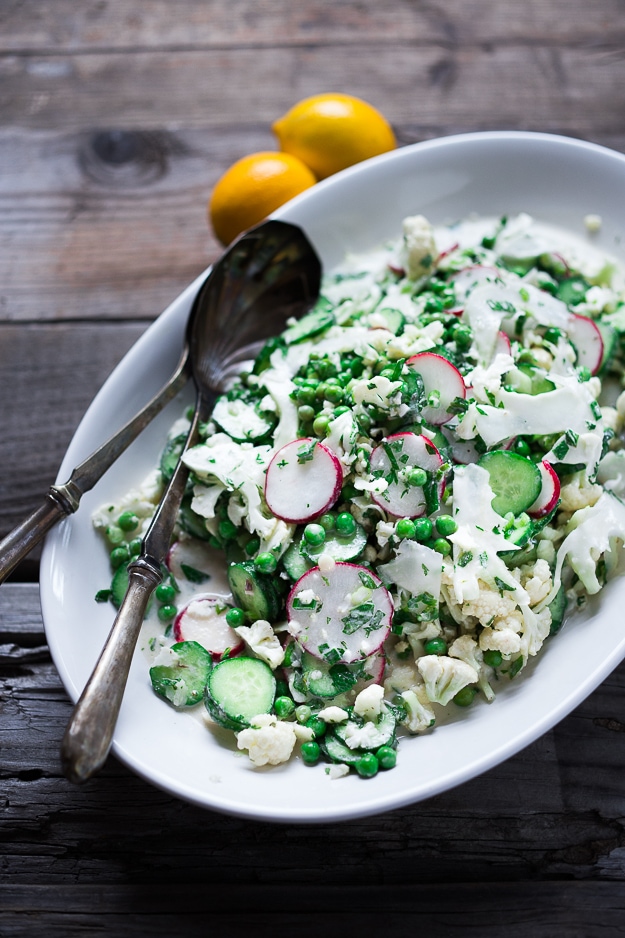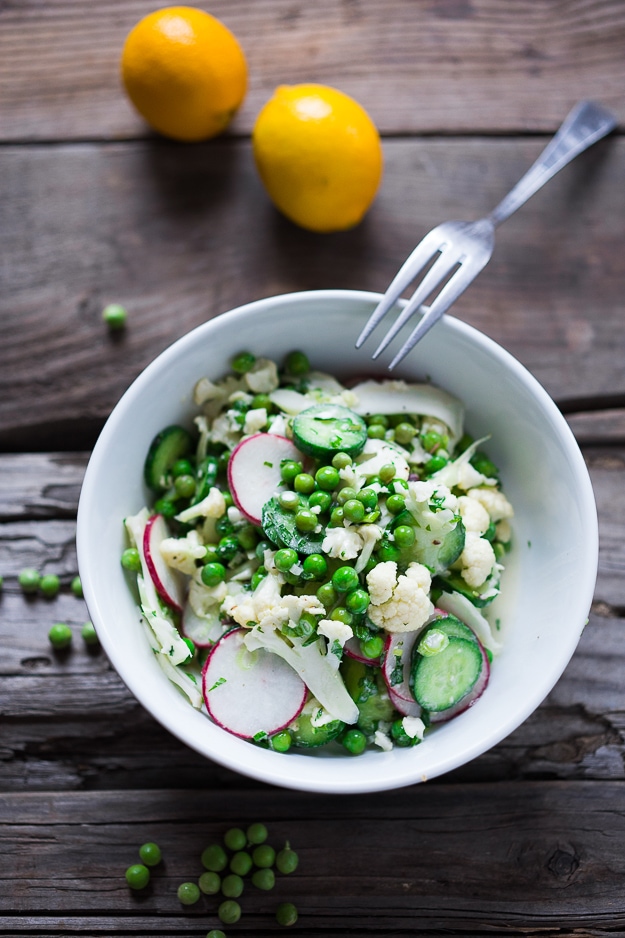 Serve this simply in a bowl or on a large platter, or plate it fancifully for an elegant starter topped with microgreens.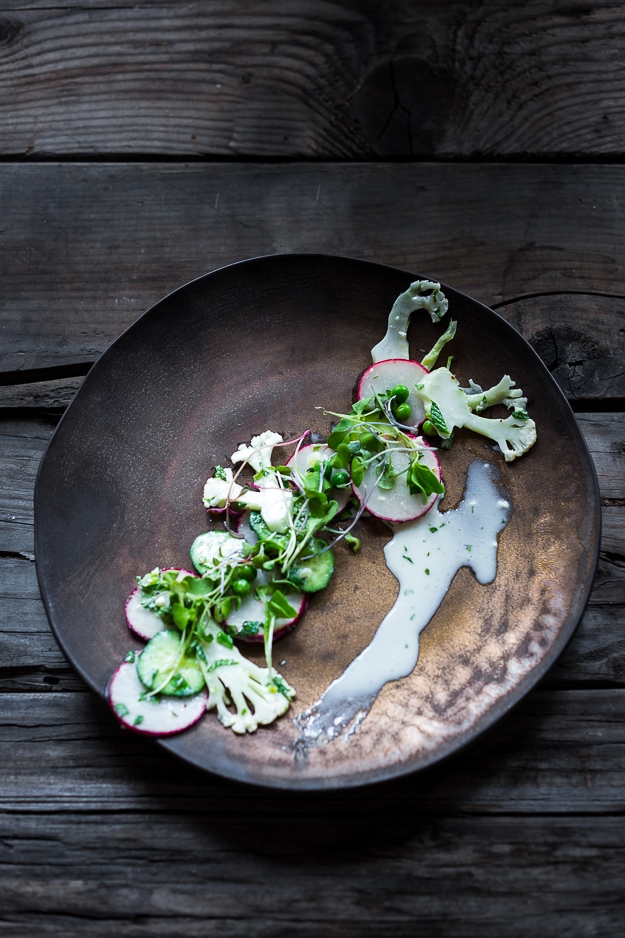 Hope you are having a wonderful start to your weekend!
xoxo
More recipes you may like: