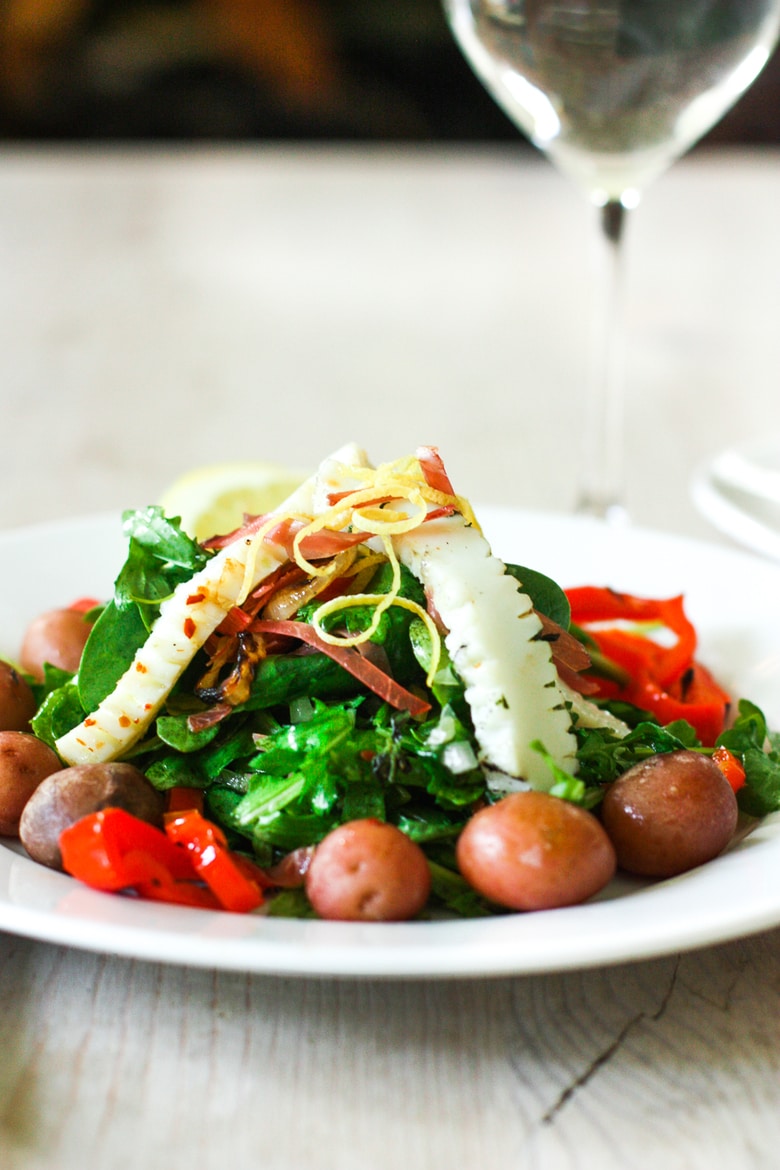 I fell in love with its smokey depth from the addition of
smoked paprika
. A little goes a long way. Use it as a seasoning, finely dicing it, for hints of flavor, rather than using it as a main ingredient.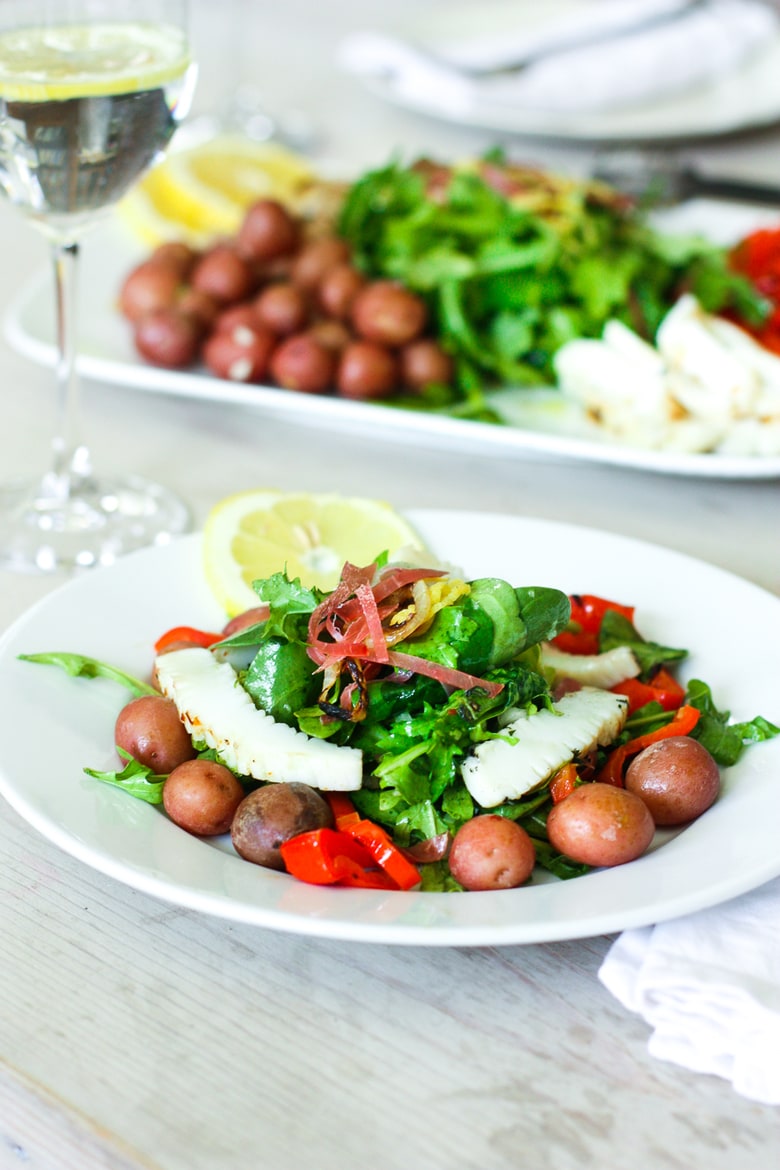 While in New Zealand, Brian planned a little "spur of the moment" hike for us. I'm writing it here so I remember it, always.  
Just a hill
, Brian said, that one sunny morning. Brian is a climber. He likes big rocks and mountains and volcanoes and is quick and sure-footed as a mountain goat.  I am more like a sheep. I like hills.  But I prefer to meander up them, inspecting flowers, trees and bugs along the way, not really caring if I ever get to the top. But with Brian, I try to keep up as best I can, often herded along by our dog Max.
When we finally arrived at the base of this "hill", immediately all my alarms went off.    It seemed pretty high for a hill. I couldn't really even see the top because it was shrouded in dark clouds.
As we started the long steep climb up, I began to feel anxious.  After the first 20 minutes… So, how long do you think this will take? I asked as calmly as possible.
Brian said he really didn't know.  Hummmm, I thought, as anger and irritation began to set in.  He knew but wasn't telling me.  Clearly, he did not understand my need to feel a little bit in control. Such things required mental preparation. Of course, if had I known, I would have worn different socks.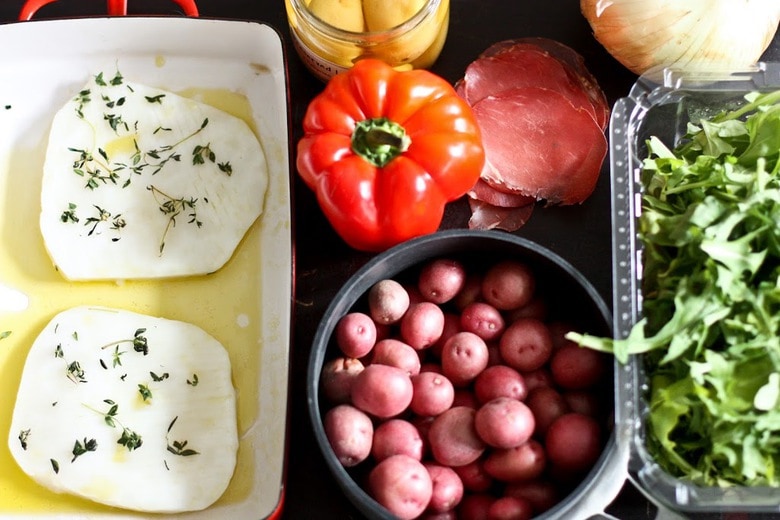 The first hour eked by slowly.  My legs were tired. I was mad. Why climb a mountain I thought. I really could not see the point, I mean after all, you just come back down, right? Why couldn't we enjoy the mountain from the road?
My mind fought every step up I took. It was interesting to observe. I usually actually really like hiking, so why was I having such a difficult time with this?
I kept inventing reasons to stop and to turn around. But Brian steadily pressed on, ignoring my comments.  It got to the point where I had to concentrate very hard to try to just control my breathing and make it to the next switchback, so most of my chattering ceased. And then when it couldn't get worse, it started raining. I really could have cried then.
Not until the second hour passed, did it start to occur to me that we were not turning around, ever. Or at least until we reached the top.  I slowly began to accept the inevitable.  And, of course, the mountain got steeper.
 I felt helpless, defeated. Out of the mist, a poem I once read fluttered back to me. My silver parachute.  My subconscious had kept this little care package tucked away until the moment I needed it most.
one step / one step /
one breath / one breath / warm sun
above / white snow / below /
i breath / i take / one step
Holding on to it like a tow rope, I repeated it, over and over and over, a mantra.  Unrelenting, the switchbacks continued.  At each turn, I thought, is this the top?  At the hardest part, bits and pieces of Psalms 23 floated in and out of consciousness, remnants of my childhood, and I thought to myself… I must be dying.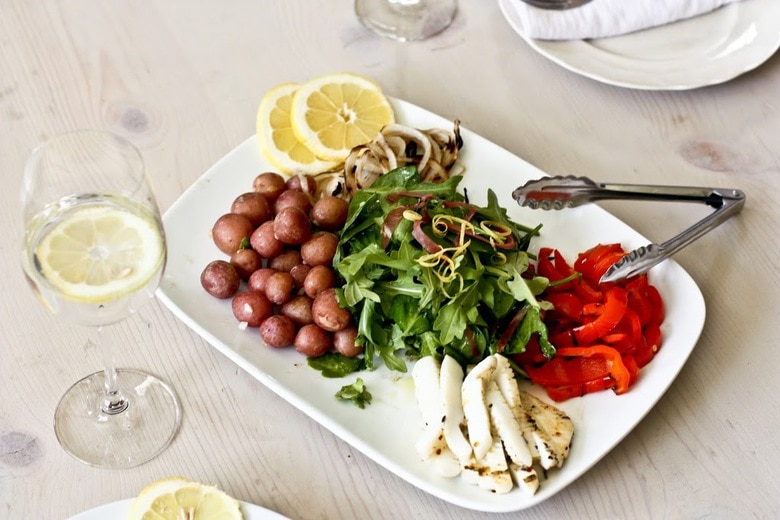 Eventually, I was too exhausted to even think.  It takes energy to think, and there just wasn't any to spare. There was a brief period of time where I just sort of disappeared. I can't explain it any other way, but I was gone.
It felt as if,  I was the mountain itself, the rain, the mist, the earth, the rock, the scrubby brush, the bird flying overhead.  It didn't last long, but for those few minutes, I felt so utterly at peace. Clear. Like everything was exactly and perfectly as it should be. Inarticulate beauty. Those few moments were my favorite part of the whole month in New Zealand.
I learned this: We can do hard things. We can climb mountains, not just hills. Even in rain. We can stop resisting things we deem too difficult, or scary, or painful, if we choose.
Acceptance aligns us with the reality of our lives. And when we finally give in to acceptance, this honest place, where perhaps nothing turned out as we planned, and instead, we have this life, we begin to understand that maybe it's exactly the way it is supposed to be, right now. Spaciousness comes. And with it, the ability to see the beauty in all of it.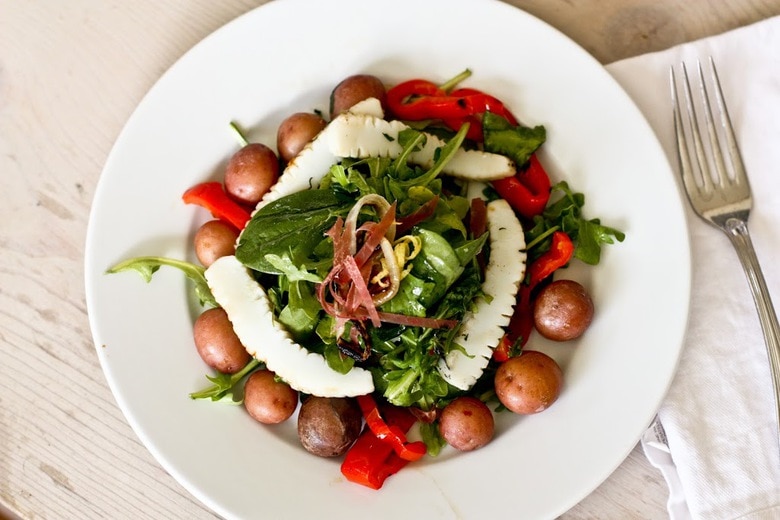 New Zealand was a place of wonder. Never have I seen so many beautiful geological oddities in one small geographical location.
White pebble beaches nestled up to black pebble beaches, dramatic volcanic landscapes, lush tropical forests, tall mountain peaks, endless rolling farmland, millions of sheep and the dreamy clear waters of the warm Tasman Sea.
And the rocks! Hundred-foot boulders, strewn across sleepy grassy hills, large mysterious shapes resembling elephants and whales and the heads of old giants. On the tops of these giant rocks, large oval holes, the size of bathtubs are carved out by years of rain and weather. And laying inside one, one beautiful sunny day, staring up at the sky, I felt as small as an ant.
Truly a strange and wondrous place.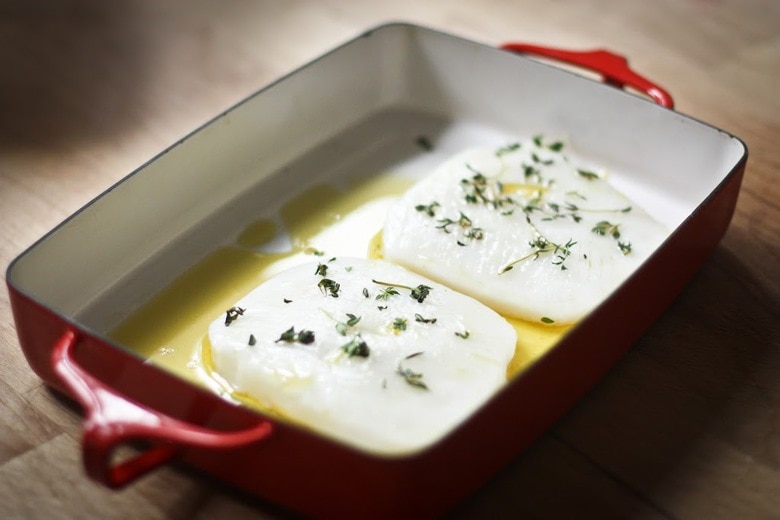 And back to the recipe…
First, drizzle your calamari steaks with a little olive oil, salt and pepper and whatever herb you have on hand. I had thyme.
Calamari steaks, if you are unfamiliar, are basically the round cylindrical body of a very large squid, sliced open and flattened out, and trimmed into steaks.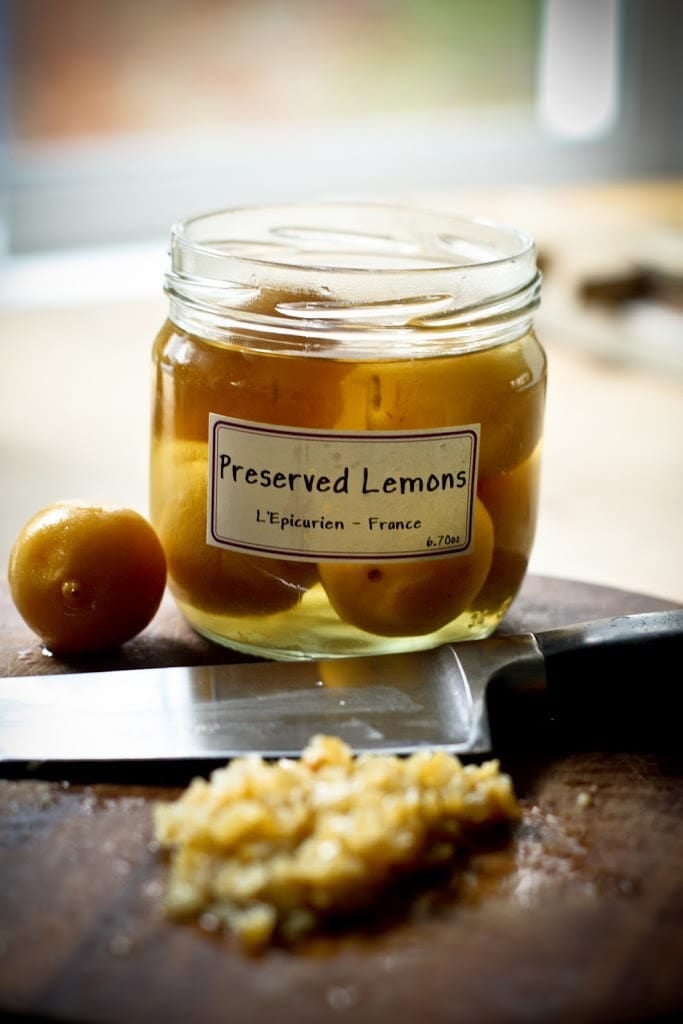 Make the  Preserved Lemon Vinaigrette.  Preserved lemons, most commonly used in Moroccan and Indian cooking, are basically lemons that have been cured, or pickled in salt and lemon juice.
They have an interesting intense, salty lemony flavor, and if you've never tried them, you will enjoy their uniqueness. If you like the flavor of capers, you will love these. They can be found at specialty markets, like Huckleberry's in Spokane, but truthfully are kind of expensive.
They are ridiculously easy to make at home, but require a lot of time, about 30 days.  If you are interested in making your own, look at this easy Preserved Lemon Recipe. When using preserved lemon in recipes, it is good to taste them first, as they can really vary in saltiness. If very salty, rinse them first.  In general, it is the tenderized rind itself that packs the great flavor.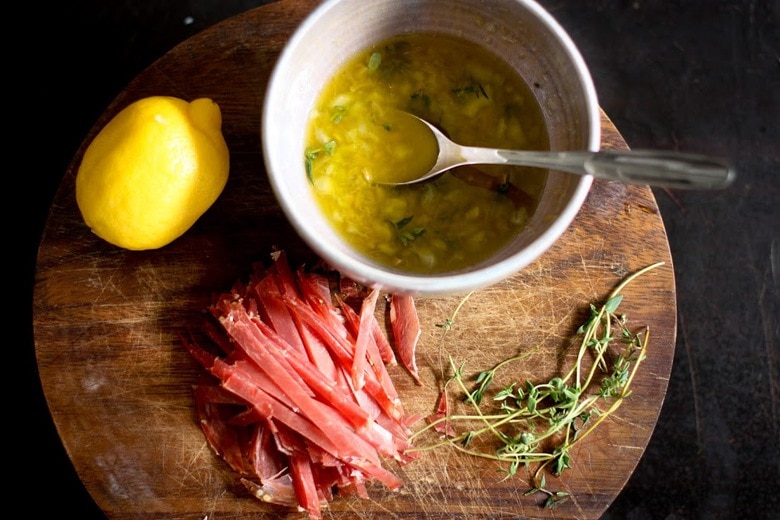 Thinly slice your bresola (or finely diced chorizo, or spicy coppa)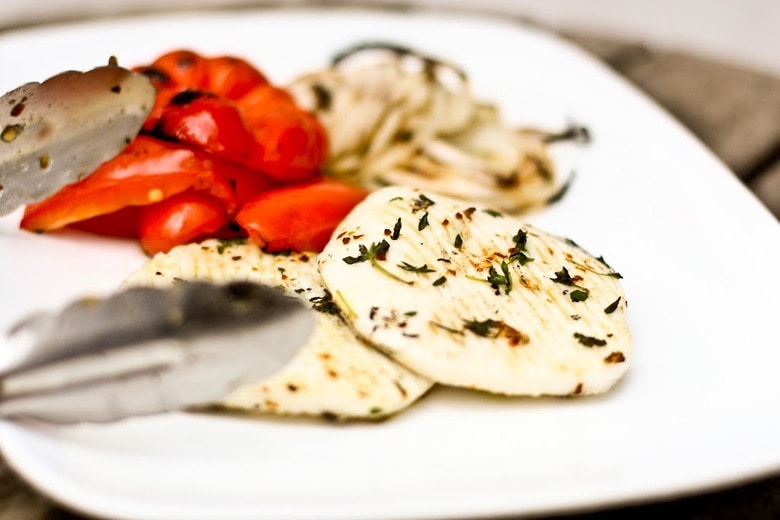 TIP: When grilling calamari, remember that they cook extremely fast. Just a few mites on each side, until the flesh becomes opaque.
Calamari tastes the best right off the grill so be sure to time everything so that the calamari is one of the last steps. Thinly slice and drizzle with a little vinaigrette.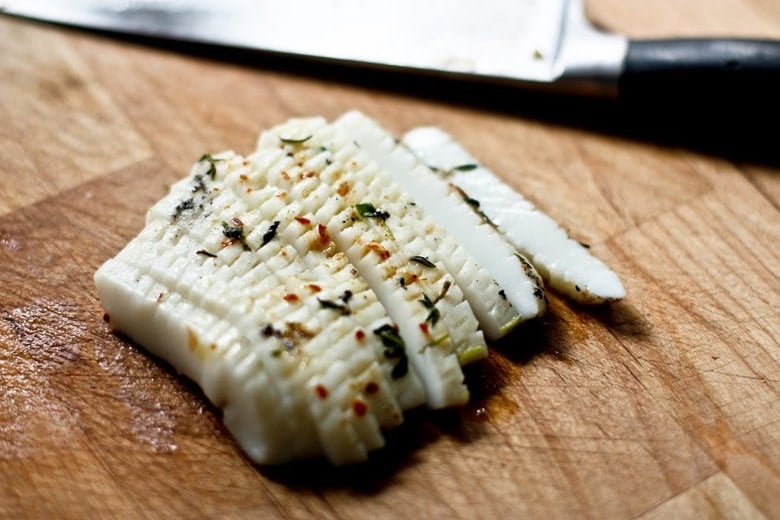 These tiny little cuts on the calamari were put there to keep the calamari from curling on the grill. If your steaks don't come with these, then add some with a sharp knife, or place something heavy ( foil wrapped brick) on top as they cook.
If cooking for guests, you could serve all components separately on a platter, drizzling each with the vinaigrette.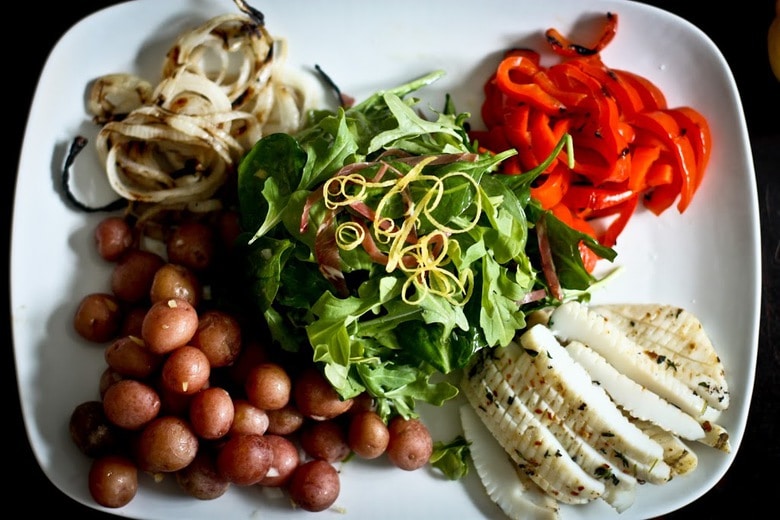 Or you could individually plate…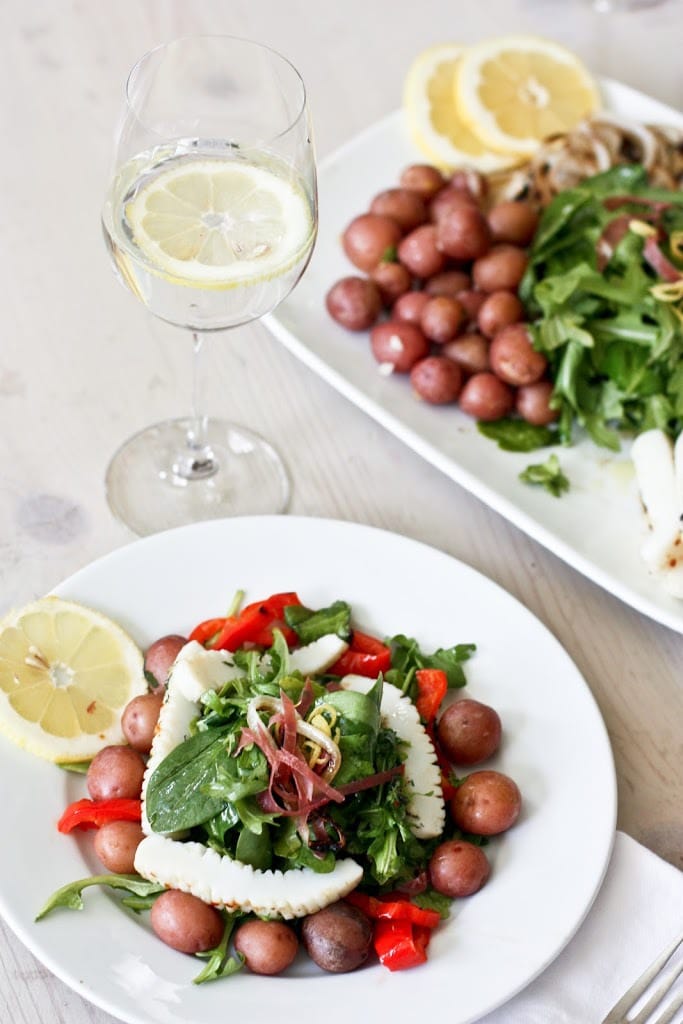 Hope you like this grilled Calamari Salad!
Print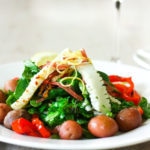 Grilled Calamari Salad with Arugula and Preserved Lemon Vinaigrette
Author:

Sylvia Fountaine

Prep Time:

15

Cook Time:

15

Total Time:

30 minutes

Yield:

2

1

x

Category:

Seafood Salad

Method:

Grilled

Cuisine:

Mediterranean
---
---
2

Calamari steaks ( about

6

 oz each)
olive oil
salt, pepper, chili flakes

1 tablespoon

lemon zest
generous pinch fresh thyme
—-
1

Red Bell pepper, halved and seeded, for grilling

1/2

Walla Wall Sweet Onion, sliced in thin rounds for grilling

1

–

2

C mini new potatoes (I used really tiny ones…under

1

inch in diameter)
Baby Arugula

2

–

3

Cups
Preserved Lemon Vinaigrette:
1 T Preserved lemon
2 T lemon juice
4 tablespoon Olive oil
1 tablespoon finely chopped shallot
⅛ Cup spanish chorizo ( optional) 
Salt and pepper to taste
1 tsp fresh herb ( like parsley, thyme, or tarragon)
---
Instructions
Prepare Calamari: Drizzle with olive oil, lemon zest, and salt and pepper both sides, herbs and red pepper flakes. Let sit 10 minutes.
In a small pot, cover potatoes with water and a generous pinch of salt.Bring to a boil, turn down heat and simmer until tender …about 15-20 min.
While this is simmering…Turn on your Grill to Medium heat
Make Vinaigrette: Very finely dice 1 T of preserved lemon using mostly rind. Place in a small bowl, add 4 T olive oil, 2 T lemon juice, 1 T finely diced shallot (or chives or scallions), Taste for salt ( preserved lemons vary in salt levels) and add a pinch if necessary. Add cracked pepper.
You could can add an herb to this. I happened to have thyme, but really any tender herb would work fine (thyme, parsley, tarragon, mint). Whisk.
Drain your potatoes, toss with a little vinaigrette, set aside or set on platter.
On your preheated grill, (set at Med heat), place your bell pepper and onion slices.  Cover. A few minutes later, add calamari. Calamari will cook faster, so less time is needed on the grill.  (2 -3 minutes on each side or until opaque) Onions and bell pepper will take 4-5 minutes on each side. Keep covered. when nicely charred, remove from heat.
Toss Arugula with some of the vinaigrette, just enough to coat,  reserving the rest.
Either pile high on a platter or in the center of each plate.
Slice the warm calamari and bell pepper into thin strips and place on platter, along with grilled sweet onions (or arrange on each plate)  Drizzle a little vinaigrette over the calamari, onion and bell pepper.
Serve immediately. Its best when the calamari is still warm and  fresh off the grill.
---
---
Keywords: calamari salad, grilled calamari, grilled calamari salad
SaveSave
SaveSave
SaveSave
SaveSave